---
Former LP Executive Continues to Rise in the Industry
Lowe's President & CEO Marvin R. Ellison Named Chairman Of Board
Of Directors

MOORESVILLE, N.C., June 1, 2021 -- Lowe's Companies, Inc. today announced its board of directors has elected Marvin R. Ellison, president, chief executive officer and current director of Lowe's, to the additional role of chairman of the board, effective immediately. Ellison succeeds Richard W. Dreiling, who has shifted from the role of chairman to lead independent director.

"Marvin has demonstrated exceptional leadership at Lowe's since his appointment three years ago and has built an extremely talented team," Dreiling said. "He has been the driving force behind the company's successful transformation into a world-class, omnichannel retailer that provides outstanding customer experiences, is a great place for associates to work and consistently delivers value for our shareholders. He also deftly guided Lowe's through the pandemic and continued to deliver for associates and our communities. The board is confident Lowe's remains well-positioned for continued success, and we look forward to working with Marvin in this expanded capacity."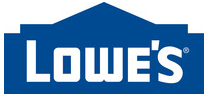 "I am honored to have the confidence of the board and to take on this additional responsibility at such an exciting time for Lowe's," Ellison said. "We have made great strides in transforming the business, and our improved operating capabilities and enhanced technology infrastructure enable us to capitalize on a constantly evolving business environment. Together with the leadership team and our more than 300,000 dedicated associates, we will continue to execute our strategy and deliver exceptional customer service and sustainable value." Read more here
CONTROLTEK's Tom Meehan Joins Zero Trafficking Advisory Board

Tom Meehan, CFI, chief strategy officer at CONTROLTEK and leading expert in cybersecurity and organized retail crime, recently joined the advisory board of Zero Trafficking, an organization that offers resources and training to combat human trafficking.

The Zero Trafficking team consists of technology researchers, artificial intelligence experts and specialized trainers who have crafted methods and databases based on anti-trafficking best practices. These resources are available to government agencies, law enforcement, intelligence professionals and social media experts working in the fight against human trafficking.

The Zero Trafficking team has produced solutions that support decision-making in investigations, prosecutions and victim rescues. Their resources and services are available on their website. Read more here

See All the Executives 'Moving Up' Here

Submit Your New Corporate Hires/Promotions or New Position

---

---

The Monitoring Association Welcomes its 50th FirstNet® Certificant



The Monitoring Association (TMA) is pleased to announce the addition its 50th FirstNet certificant, systems integrator Convergint Technologies, LLC. (Renton, WA). FirstNet is the nationwide public-safety wireless broadband network platform, built and deployed through a first-of-its-kind public-private partnership between the First Responder Network Authority (FirstNet Authority) and AT&T. The FirstNet Authority is an independent authority of the U.S. Department of Commerce. In April 2019, under an agreement with AT&T, TMA began issuing a Certificate of Verification to qualified alarm companies for the use of FirstNet services for alarm transport communications. tma.us

---

Violence & Protests

Biden Allocating $2.1B to Fund Justice Department Efforts to Address "Gun Violence Health Crisis"
Last week, President Biden proposed allocating $2.1 billion to fund Justice Department efforts to address the nation's "gun violence public health crisis." That's in addition to his proposal in March to spend $5 billion over eight years on community violence prevention efforts to try to prevent violent crime.

But Bottoms and other local officials nationwide have pressed the White House to do even more — including increasing funding for mental health, substance abuse and behavioral health programs. Some of the Atlanta region's most horrific recent crimes, Bottoms noted, have occurred during incidents of possible road rage where assailants appear to suddenly snap and shoot at another motorist.

Adam Gelb, the president of the Council on Criminal Justice, said the nature of some of the latest homicides has been troublesome. "People getting in beefs, fighting over parking spaces, or engaged in road rage kinds of things," he said. "And they are armed." washingtonpost.com

Could Be the Deadliest Summer in Decades
Officials worry the rise in violent crime portends a bloody summer: 'It's trauma on top of trauma'
The mayor of Albany never expected to spend her days attending funerals and comforting the families of those killed and injured in a spate of alarming gun violence she finds hard to explain. "It shocks the conscience," said Kathy M. Sheehan (D). "The disregard we are seeing for human life. … It's trauma on top of trauma for our city."

Last weekend, at least 12 mass shootings occurred across nine states, killing 11 people and injuring at least 70, according to a database compiled by the Gun Violence Archive, a nonprofit group that tracks such incidents.

As the nation marks Memorial Day, the unofficial beginning of summer, many officials are concerned that this is a preview of what they could face in cities nationwide in coming months, when the onset of warm weather almost always marks a rise in violent crime. Some worry that the violence could be especially pronounced this season as Americans emerge back into society after a year of coronavirus-related shutdowns and restrictions.

Scores of cities across the country have reported double-digit increases in shootings and homicides. In Columbus, Ohio, police have counted at least 80 homicides this year, more than double the same period last year. Bigger cities also continue to see increases. In Chicago, 195 people had been killed as of early May, the highest number in at least four years, according to police statistics. Nearly 1,300 people had been shot, according to a Chicago Tribune database that tracks such incidents.

Bottoms said the "common denominator" for the crime wave is stress from the pandemic and last year's racial justice protests following the murder of George Floyd. But she said she is considering a range of possibilities for the violence, including long-lasting emotional and psychological issues found among so-called long-haul victims of covid-19, the disease caused by the coronavirus. washingtonpost.com

Violent Crime & Homicides Continue 'Skyrocketing' Across America

Defunding Police Effort - Cities Reversing it Due to Rising Crime
Cities Proposing Increasing Police Funding
Some Mayors are reversing the efforts due to violent crime just "skyrocketing" in big cities.

From Minneapolis budget up $6.4M, LA up $50M, Baltimore up $27M, NYC up $92M.

Big City Homicides "Skyrocket". NYC homicides up 22%, Atlanta up 50%, Minneapolis up 113%, Portland up 800%.

Great graphic- Especially for senior management teams looking for exact numbers for justifying budget changes. foxnews.com dailymail.co.uk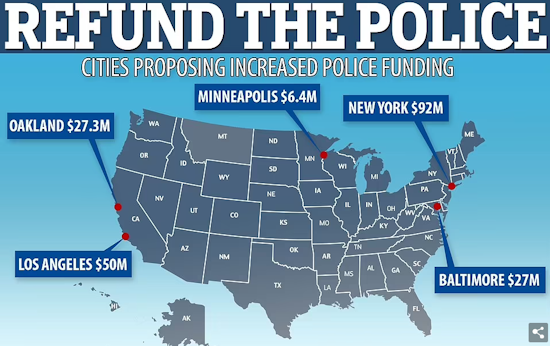 Project Safe Neighborhoods Nationwide Program

(PSN) Focused on Seeking Pre-Trial Detentions for High Risk Defendants
Workarounds for the No-Bail Progressives

U.S. Attorney's Office Provides Update on Federal Prosecutions and Ongoing Strategies To Combat Violent Crime in Chicago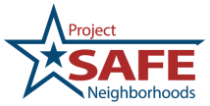 John R. Lausch, Jr., United States Attorney for the Northern District of Illinois, last Thursday provided an update on federal prosecutions and strategies to combat violent crime in Chicago and the surrounding area.

The centerpiece of the Department of Justice's violent crime reduction efforts continues to be Project Safe Neighborhoods (PSN). PSN is an evidence-based program proven to be effective at reducing violent crime. Through PSN, a broad spectrum of stakeholders works together to identify the most pressing violent crime problems in the community and develops comprehensive solutions to address them. As part of this strategy, PSN focuses enforcement efforts on the most violent offenders and partners with locally based prevention and reentry programs for lasting reductions in crime.

In addition to a sustained focus on prosecutions of federal firearm offenses, the U.S. Attorney's Office endeavors to disrupt violent crime by seeking pre-trial detention for defendants who pose a danger to the community and pursuing appropriate prison sentences to deter dangerous individuals from continuing to wreak havoc in their communities. Through enforcement actions, prosecutions, and community partnerships, the U.S. Attorney's Office works to lower violent crime and make neighborhoods safer.

The U.S. Attorney's Office's Gun Crimes Prosecution Team continues to enhance the prosecution of illegal firearm possession in the most violent police districts in Chicago. Working collaboratively with federal and local law enforcement, the team focuses on charging Chicago's most dangerous criminals quickly after arrest, endeavoring to disrupt the cycle of violence in the neighborhoods most in need. justice.gov

LAPD after George Floyd: Fewer officers, fewer arrests but hardly defunded
A year after protesters massed in the streets of Los Angeles chanting "Defund the police!" and "Abolish the LAPD!" the Los Angeles Police Department is a changed organization but hardly in the ways its critics wanted.

Its operating budget was cut by $150 million last summer with much fanfare, to $1.71 billion, then more quietly increased this year by about 3% — to $1.76 billion, a huge chunk of the city's overall spending.

In the last 12 months, the department has shrunk by nearly 500 officers. Specialized units have been cut in favor of patrol and newer, community-oriented teams.

Key policies, including one governing the use of force, have been rewritten to hold officers to stricter standards. Three reviews of the unrest were conducted and dozens of recommendations for how to better handle future demonstrations remain under review. latimes.com

U.S. Lone Wolf Workplace Mass-Shooting Pattern
Workplace shootings are all too common in California. The latest one fits a pattern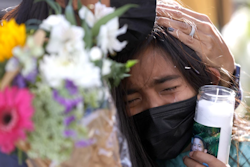 There have been 37 mass workplace shootings since 2009, according to data tracked by Everytown for Gun Safety. But in an alarming trend, five of those deadly attacks occurred in just the last 10 weeks.

And two of this year's mass workplace shootings were carried out in California, in keeping with yet another lethal shift. From 1986 to 2011, a fourth of all mass workplace shootings nationwide occurred here (in Calif.) according to researchers at New York's John Jay College of Criminal Justice.

In that span, Robert McCrie, a professor of security management at John Jay, counts 44 of what his research describes as workplace mass homicides in the United States. Eleven happened in California. The next deadliest states were Texas, Florida and Missouri; each had three.

Workplace shooters "are more likely to be striking out, as we saw in this case," McCrie said, "and they strike out at the place where the pain can be greatest — either in their home and neighborhood or their place of work."

In a study of workplace shootings published in the journal Injury Epidemiology in 2019, researchers studied such attacks nationwide between 2011 and 2015 and found that 40% were committed during robberies and 12% had unknown motives.

It was the other 48% — 744 shootings — that gave insight into the mind and motivation of the workplace shooter. About three quarters of those shootings involved an argument or a conflict.

Continue Reading

---

COVID Update

295M Vaccinations Given
US: 34.1M Cases - 609.7K Dead - 27.8M Recovered
Worldwide: 171.5M Cases - 3.5M Dead - 153.8M Recovered

Former Senior Loss Prevention Executive
Know of any fallen LP exec? Let's remember & recognize.

Private Industry Security Guard Deaths: 279
Law Enforcement Officer Deaths: 305
*Red indicates change in total deaths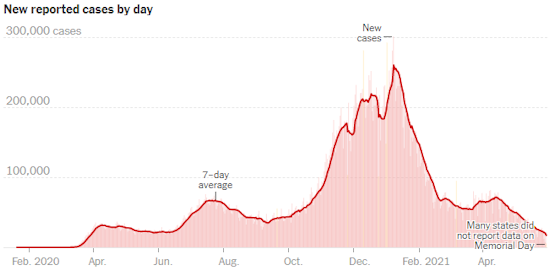 Highly contagious India COVID variant spreading rapidly in the US
The highly contagious COVID-19 variant that first emerged in India is spreading at a rapid rate in the US — and now makes up 7 percent of new cases, data shows.

The dramatic rise of the B.1.617.2 variant comes after it accounted for only 1 percent of new cases stateside at the start of May, according to a report from Outbreak.info.

The World Health Organization last week classified the variant as being one of global concern and requiring heightened tracking and analysis. nypost.com

Relaxed Restrictions Put Stores in the Driver's Seat
Businesses determine own COVID restrictions as Ohio lifts health orders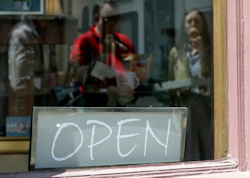 On Wednesday, masks will no longer be required at retail stores and restaurants. Tables won't need to be spaced at least 6 feet apart at pubs, taverns and diners. And capacity limits will be lifted on music and sports venues. It's now up to individual business owners to decide whether customers need to keep their distance and wear face coverings.

The move comes even as the coronavirus continues to infect hundreds of Ohioans every day and the Centers for Disease Control and Prevention still recommends that unvaccinated people wear masks in social situations and practice social distancing, providing widely divergent messages.

"It's a scary thought that everything is just going to be lifted," said Juana Williams, owner of J's Sweet Treats and Wedding Cakes on Parsons Avenue.

Customer response is the key, business owners said, and it's anyone's guess how the majority of customers will conduct themselves when the health orders are gone. Other business owners said they're doing away with COVID restrictions for the sake of their employees.

Business owners and their workers have no shortage of stories about customers who complain about mask and social distancing requirements. With Ohio's health orders in place, they had an easy fall back when customers resisted COVID restrictions: It's not our requirement; it's the governor's. Now that backstop is gone. dispatch.com

EEOC Update Friday afternoon:
EEOC greenlights coronavirus vaccine requirements, incentives — with some limits
Federal equal employment opportunity laws do not prohibit policies requiring that all employees who physically enter a workplace receive a COVID-19 vaccination, so long as such policies comply with the reasonable accommodation provisions of the Americans with Disabilities Act and Title VII of the Civil Rights Act as well as other applicable laws, according to technical assistance from the U.S. Equal Employment Opportunity Commission updated May 28.

Title VII and the ADA require employers to provide reasonable accommodations for employees who, because of a disability or a sincerely held religious belief, practice, or observance, do not get vaccinated for COVID-19, unless providing an accommodation would pose an undue hardship on the operation of the employer's business, EEOC said.

Employers also may offer incentives to employees to voluntarily show documentation or confirmation that they have received a COVID-19 vaccine, but the agency outlined some limits in the event that employers are incentivizing employees to voluntarily receive a vaccine administered by an employer or its agent. An employer may offer an incentive to employees to provide documentation or other confirmation from a third party not acting on the employer's behalf, such as a pharmacy or health department, that employees or their family members have been vaccinated. hrdive.com

Flash Report: New Cal/OSHA COVID Revisions Are Out
Latest round of revisions does not match the governor's June 15th deadline, or the recent Centers for Disease Control recommendations

The Cal/OSHA Standards Board has published the latest version of COVID emergency temporary standards revisions ahead of a June 3rd vote.

Beginning July 31st, fully vaccinated [those 14 days past the 2nd shot] employees without COVID symptoms will not need to be tested or quarantined after close contact and will not need to wear face coverings outdoors or at "mega events," according to the revisions to General Industry Safety Orders §3205. They will also not need to wear face coverings indoors when everyone is vaccinated. Employer-provided housing and transportation will be exempt from the standard when all are vaccinated.

"Before July 31st, employers can choose between using physical distancing and partitions/barriers, or they can provide respirators to unvaccinated persons for voluntary use," according to Department of Industrial Relations spokesman Frank Polizzi. "After July 31st, employers no longer have a choice; they must provide unvaccinated employees with respirators for voluntary use. After July 31st, there is not a requirement to use physical distancing or partitions/barriers."

If not all employees are vaccinated, face coverings will be required unless not feasible, or an employee cannot use one for medical reasons.

"During outbreaks, employers must provide respirators for voluntary use to unvaccinated employees," Polizzi says. "This requirement goes into effect immediately" (as soon as the revisions become effective). "This same requirement will apply to all unvaccinated workers after July 31st regardless is there is an outbreak or not." Click here to see a copy of the new draft.

The Heat is On & So Is COVID
Get a Vaccine & Get Outside

'Open Air' Effect Gave the South a Break From Covid-19 Spring Surge

Scientists say more time spent outdoors helped slow transmission rates but return of hot weather raises concerns.

Six months into the drive to inoculate the U.S. population against Covid-19, stark gaps have opened up between the states with the highest and lowest vaccination rates. But so far, states that have been slower to vaccinate haven't paid a big price in outbreaks of new cases, thanks in part to what scientists call the open-air effect.

Many of the states with the lowest shares of people who have had at least one vaccine shot are located in the Deep South, including Mississippi, Georgia, Alabama and Arkansas, and avoided large outbreaks last spring, only to see cases surge in hot summer months. Most of these states also avoided a spike in cases during the first few months of this year, even as many northeastern states like Vermont, Massachusetts and New Hampshire, which now have some of the highest vaccination rates in the U.S., saw cases rise during the winter and early spring.

Doctors and public-health officials worry, however, that as summer approaches, warm-weather states with lower vaccination rates could be vulnerable to a new round of Covid-19 outbreaks as the heat forces people to spend more time in dry, air-conditioned spaces.

"Airflow, seasonality, and outdoor culture are probably the primary drivers of the reduction in cases."

Outdoor time and environmental issues like humidity and air circulation are far from the only factors. Vaccination rates play a huge role, and mask mandates, restrictions on public gatherings and geographic features like population density are also significant factors, public-health experts say. A December study found that 94% of superspreader events in the U.S. occurred in limited-ventilation indoor environments.

"I think you are going to see surges over the summer in Georgia, but the question is how much," said Carlos Del Rio, an infectious-diseases doctor and associate dean of Emory University School of Medicine in Atlanta.

Vaccination and people spending time outdoors are the two biggest factors" in why cases have been relatively low this spring. Health officials in warm-weather states have launched public-information campaigns to encourage residents to spend as much time outside as possible and are pushing for more vaccinations at outdoor sites. wsj.com

Retail Vaccine Lotteries
Kroger stores to offer five $1 million prizes to get people vaccinated
Kroger is joining the effort to get Americans vaccinated from COVID-19 by offering a big prize: $1 million to five winners, plus prizes of free groceries for a year. A spokesperson said more information is coming next week, including who is eligible. But the basics are that the contest will be open to both customers and employees.

When asked for more details, the spokesperson said all Kroger-owned stores will be part of the contest. But when asked if an individual would need to have been vaccinated at a Kroger-owned store or if anyone who has been vaccinated will be eligible, she said the full set of rules would come next week.

Kroger said in a statement that there will be five prizes of $1 million payouts. There will also be 50 chances to win free groceries for a year. Ten of those winners will be announced each week over five weeks. 10tv.com

2 airlines will postpone serving alcohol amid surge of in-flight violence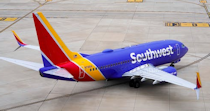 Since Jan. 1, the Federal Aviation Administration has received about 2,500 reports of unruly behavior by passengers, including about 1,900 reports of passengers refusing to comply with a federal mandate that they wear masks on planes. "We have just never seen anything like this," Sara Nelson, the international president of the Association of Flight Attendants, said during an online meeting with federal aviation officials Wednesday. "We've never seen it so bad." startribune.com

Target is reopening fitting rooms after keeping them closed more than a year

Illinois reaches lowest COVID-19 positivity rate since July

Canadians would like Michigan's extra COVID-19 vaccines before they go to waste
---

Making the Same Mistake Over and Over Again
Apple sued over false accusations in Apple Store thefts by impostor

Facial Recognition Worked Actually But Human Error & Execution Didn't

Apple is being sued by a man due to repeated accusations the man was behind numerous thefts at Apple Stores across the eastern seaboard of the United States, attempted thefts that were conducted by others who were impersonating the man.

The lawsuit, filed on May 28 in the U.S. District Court for the District of Massachusetts, is suing Apple and Security Industry Specialists, a contractor working for Apple on store security. The lawsuit claims the plaintiff Ousmane Bah was falsely accused of performing a number of Apple Store thefts, which led to his arrest in New York in November 2018.

The lawsuit appears to be a continuation of another legal action by Bah against Apple and SIS, launched in April 2019.

Part of the problem is Apple's alleged use of facial recognition, which it and SIS used to identify "Bah" as the perpetrator of a series of thefts over time. As the record of the fake "Bah" is unreliable, the lawsuit insists Apple and SIS knew its use of facial recognition was unreliable in this case.

According to the lawsuit, Bah lost his learner's permit for driving in New York State in March 2018, which took the form of a printout that contained details of his height, weight, date of birth, and eye color, but not his photograph. The missing temporary permit is alleged to have been used by someone else as identification for an Apple Store theft in Greenwich, Connecticut in April 2018. The man is said to have not resembled Bah at all, aside from being Black, such as being 6 foot 1 inches tall when Bah is 5 foot 7 inches.

Bah says Apple and SIS created a record for Bah as the thief in the video, and published the information to both SIS agents and Apple Stores in the Northeast US and was used to ID the imposter continuing to steal from various Apple stores and warrants being issued. Even after an NYPD officer pointed out the discrepancy and despite fingerprints correctly identifying the imposter as Mamadou Barry.

Bah continued to be prosecuted in multiple states, with the incorrect data still being used by Apple and SIS. appleinsider.com

Devices Limit Trucks to no more than 70 MPH
Cullum Owings Large Truck Safe Operating Speed Act, introduced in Congress
Drivers who violate proposed laws mandating that their trucks be equipped with devices limiting speeds to no more than 70 miles per hour could have safety rating consequences even in states that have higher speed limits, a truck safety group points out. freightwaves.com

The 50 Year Mall Push is Officially Dead & Almost Buried
It was a great run while it lasted

Gap Sees Its Post-Pandemic Future Outside of Malls
Gap has long been among the biggest operators of mall stores in the country. But after the pandemic, it will have a much smaller presence in traditional indoor malls as it closes Gap and Banana Republic locations and bets on the expansion of its Old Navy and Athleta brands.

"What we have accelerated now is the digital dominance of the business — our e-commerce business is about half of sales for the Gap brand, maybe even more in certain markets — and the restructuring away from real estate that has been obsoleted," Sonia Syngal, chief executive of Gap Inc., said in an interview on Thursday.

She added that only about 17 percent of the company's overall sales came from indoor malls in the first quarter.

The pandemic fundamentally reordered the retail landscape, as bankrupt chains and even healthy retailers closed thousands of stores, and e-commerce became far more significant for companies. Gap, for example, said online sales made up 40 percent of its revenue in the first quarter. The retailer said in October that it would close 30 percent, or 350, of its Gap and Banana Republic stores in North America by January 2024, with a focus on reducing its exposure to declining indoor malls. As part of that plan, it will close 75 of the stores this year, the company said Thursday. nytimes.com

Did Your CEO Make it on Top Pay List? There's Some Surprises @ Top & Bottom
Only 28 retailers made the list. Is yours on the list? Who out ranked who?
The Numbers $$$$$ are in - See what Retail CEO's Made it in the Full S&P 500
The annual WSJ ranking of pay and performance for leaders of S&P 500 companies

Median pay reached $13.4 million for chief executives of the biggest U.S. companies in 2020, setting a fifth straight annual record in a year when businesses and their leaders battled a global pandemic.

Most S&P 500 CEOs got raises of about 5% or more as their companies recorded annual shareholder returns of about 8%, according to a Wall Street Journal analysis of data from MyLogIQ.

WOMEN CEOS
Twenty-two women ran S&P 500 companies for the full year in 2020, remaining near recent lows. Their median pay was in line with the men, at $13.6 million versus $13.4 million. Only three made it in retail.

See the Daily's list of the 28 retail CEO's who made the most and least in the 400 member list - Continue Reading here.

National Monitoring Center Celebrates 20-Year Anniversary
National Monitoring Center, the nation's premier 3rd party monitoring center, proudly announces the 20th anniversary of the company's founding. In those years, NMC has evolved from a single 10,000 square foot facility to two fully redundant leading-edge monitoring centers located in California and Texas. nmccentral.com

Warby Parker to open 35 stores this year - on top of its 135

---

Senior LP & AP Jobs Market
VP, LP job posted by Executive Search Firm for Undisclosed Company
The Vice President Loss Prevention will lead both the strategy and execution of loss prevention and security for the company, one of the leading business services providers in North America. The Vice President will be accountable for both the company assets and its people, and will ensure the protection of the company brand in the marketplace. fourcornersgroup.com

Director of Safety job posted for Ocean State Job Lot in North Kingstown, RI


The Director of Safety is responsible for directing and leading the development of company wide risk control business plans and strategies consistent with company objectives. Strategies will focus on reducing the frequency and severity of associate and customer injuries and illnesses, compliance with governmental regulatory agencies, including OSHA, EPA, and DOT requirements, and the protection of the Company's assets. cta.cadienttalent.com

AVP, Regional Dir. of AP job posted for Saks Fifth Avenue in New York, NY


The AVP regional director is a proven subject matter expert, responsible for assessing and mitigating business integrity related risks across a all stores / facilities within his/her assigned region(s). This is accomplished by ensuring timely, consistent and ongoing assessment of measurable asset protection, investigative and shortage reduction strategies; both corporate initiated and store specific. careersatsaks.com

Dir. of AP job posted for Bar Louie in Addison, TX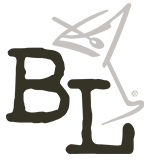 As the Asset Protection Director, you will oversee the safety and asset protection programs and processes for the Company. This critical Team Member ensures the stores adhere to OSHA standards, supports OSHA investigations, and supports the HR Services team on the topic of Worker's Compensation as needed. An everyday partner to Field Operations, the Asset Protection Director trains and coaches associates on Safety and Security programs, and monitors and reports on overall safety metrics.

Bar Louie: Established by Tom Fricke in 1990 and headquartered in Addison Texas, Bar Louie Restaurant has evolved into a restaurant & bar chain with approximately 96 stores operating in America. bar-louie-the-office.prismhr-hire.com

---

Quarterly Results
Hibbett Q1 comp's up 87/3%, net sales up 87.8%

Caleres Q1 DTC sales represented 74.5% of total net sales, e-commerce sales up 21.4%, net sales up 60.8%

Ulta Beauty Q1 comp's up 65.9%, net sales up 65.2%

Williams-Sonoma Q1 brand revenue up 40.4%, West Elm up 50.9%, Pottery Barn up 41.3%, Williams-Sonoma up 35.3%, Kids and Teen up 27.6%

Best Buy Q1 enterprise comp's up 37.2%, domestic comp's up 37.9%, domestic online sales up 7.6%, International comp's up 27.8%

Gap Inc. Q1 comp sales up 28%, net sales up 89%

American Eagle Q1 net sales up 17%, Aerie sales up 89%, AEO's digital sales up 57%, AEO store sales flat

Guess Q1 Americas Retail comp's up 6%, Americas Retail sales up 108.5%,
Guess Q1 Americas Wholesale sales up 75.6%, Europe sales up 127.1%, Asia sales up 37.8%, Licensing sales up 66.4%

Dollar Tree Q1 comp's up Enterprise +0.8%, Dollar Tree +4.7%, Family Dollar -2.8%, net sales up 3%

Dollar General Q1 comp's down 4.6%, net sales down 0.6%


Last week's #1 article --

San Francisco's 'Out of Control' ORC is a Hot Topic
Shoplifting in San Francisco is so out of control that retailers are closing stores

Walgreens has closed 17 of its stores due to rampant stealing, and CVS has called the city 'one of the epicenters of organized retail crime'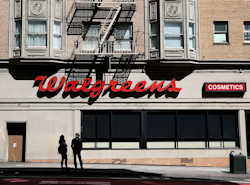 Among the many problems plaguing San Francisco in recent years, business leaders say one has become so commonplace that residents barely notice it: shoplifting.

Walgreens says petty theft in the city has gotten so out of control that it's had to close 17 of its stores. CVS has told its employees not to intervene because the thieves so often attack them, calling San Francisco "one of the epicenters of organized retail crime."

"We've had incidents where our security officers are assaulted on a pretty regular basis in San Francisco," Brendan Dugan, head of CVS' retail crime division, said at a 13 May hearing with city officials, according to a New York Times report.

Police agree that the stealing has become endemic. independent.co.uk
---

Take the NRF's Annual National Retail Security Survey



Retail Leaders: NRF wants your feedback for the annual National Retail Security Survey report, along with additional content surrounding organized retail crime and cyber issues. This data has proven to be an invaluable benchmarking tool to the retail community and law enforcement partners for many years.

Your answers will be completely anonymous and analyzed in combination with other responses. Take the survey today and earn a $10 Starbucks gift card.

(Click here to see last year's survey results)

---
---


EAS Tag Recirculation: Apparel Source Tagging for Today's Retailers
Electronic Article Surveillance (EAS) Source Tagging and EAS Tag Recirculation are playing a large role in the evolution of retail logistics and loss prevention. Retailers realize that in-store tagging is very expensive, time consuming, and highly inefficient, and they are looking toward solutions that move EAS tagging to the most economical place in the logistics chain - out of the store, and back toward where the merchandise is manufactured.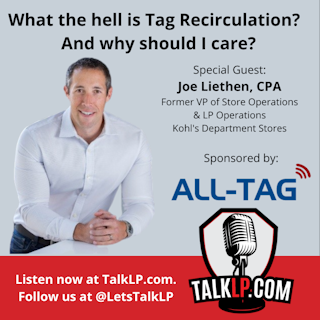 Enterprising early adopters, such as Kohl's, Gap, Inc., Zara and bebe have proven that EAS Tag Recirculation provides important benefits, including:

● Predictable cost of operating an EAS program.
● No capital requirements for additional EAS tags.
● Merchandise arrives at stores source tagged, secure and floor ready.
● More tagging consistency, less apparel damage.
● Maximum tagging protection during peak inventory periods.
● No customer issues with tag pollution, when un-deactivated EAS sewn-in labels set off alarms.
● No environmental issues caused by the non-degradable components of disposable labels.
● More security and better shortage reduction results than with sewn-in or disposable EAS.
● Cash rebates for the return of tags and pins.

By implementing EAS Tag Recirculation, retailers achieve higher levels of efficiency and customer satisfaction through this sustainable, innovative growth program spearheaded by their loss prevention department.

---
Biden Budget Seeks to Invest Billions in US Cybersecurity

FY 2022 Budget Proposal Seeks $750 Million for 'Lessons Learned' From SolarWinds

Overall, President Joe Biden's first budget proposal as president contains $9.8 billion in cybersecurity funding "to secure federal civilian networks, protect the nation's infrastructure and support efforts to share information, standards and best practices with critical infrastructure partners and American businesses," according to the official document published by the Office of Management and Budget.

The Biden budget does not take into account an additional $10.4 billion that the Department of Defense wants to spend in fiscal 2022, which begins Oct. 1, on cybersecurity as well as research and development,

The document calls for an additional $110 million for the U.S. Cybersecurity and Infrastructure Security Agency to help better address a wide range of cybersecurity issues that have come to light over the past six months. Overall, CISA's budget for 2022 would be $2.1 billion if Congress appropriates the requested funding. govinfosecurity.com

csoonline.com: 6 most common types of software supply chain attacks explained
The umbrella term "supply chain attack" covers any instance where an attacker interferes with or hijacks the software manufacturing process (software development lifecycle) such that multiple consumers of the finished product or service are impacted detrimentally. This can happen when code libraries or individual components being used in a software build are tainted, when software update binaries are Trojanized, code-signing certificates are stolen, or even when a server hosting software-as-a-service (SaaS) is compromised.

With any software supply chain attack, attackers interject themselves either upstream or midstream to cast their malicious activities and their after-effects downstream to many users. As such, compared to an isolated security breach, successful supply chain attacks are of a much a larger scale with a far-reaching impact.

Here we examine six different techniques used in recent real-world, successful software supply chain attacks. Online registration required

Senior Job Posting
Dir. Global Security Services job posted for Facebook in Sunnyvale, CA


The Director of Global Security Services will lead a regional team focused on protecting Facebook personnel and facilities. In this role, you will own the strategy, development and deployment of a comprehensive physical security operations program that aligns with our organizational and operational risk profile. The successful candidate will be a thoughtful and tenured leader, with proven experience leading a regional team in a multinational company. facebook.com
---
---

---
---
Here it Comes: Amazon Prime Day June 21-22
According to
Pymnts coverage
of an initial report from Bloomberg, Amazon sources and documents indicate that Prime Day 2021 will be held Monday , June 21 – Tuesday, June 22. Amazon has reportedly notified employees of the date but asked them to not publicly disclose the information.
Amazon has not publicly responded to Bloomberg's report.
chainstoreage.com
Contractors Leaving Nooses on Amazon Jobsites
It's a Federal Crime Now - Mandatory Time in Jail!
FBI Investigating Hate Crimes at Amazon Fulfillment Center Job Sites Across U.S.
Since last spring general contractors have found at least 20 nooses at various jobsites and are working with the FBI.
Since April 27
, up to eight nooses have been found on a 3.6 million-square-foot Amazon fulfillment center jobsite that RC Andersen is building in Windsor, Connecticut.
While the FBI is investigating the incidents as hate crimes, and Amazon has
shut the site down twice while condemning hate at its facility
, whoever is responsible for the nooses still hadn't been identified at press time.
The developments follow
at least 20 similar cases at construction sites across the U.S and Canada since last spring.
Amazon has stressed in media reports that hundreds of workers have access to the site, and that the nooses were discovered in places where there weren't security cameras. The eighth noose was discovered
on Wednesday
, after the site was shut down the first time to beef up security and install more cameras.
Amazon issued a statement Friday saying it would now take a closer look at its general contractor on the job, which it previously confirmed to Construction Dive as RC Andersen.
constructiondive.com
PMI Joins Effort to Block Online Counterfeiting

MCLEAN, VA
—
Plumbing Manufacturers International
, the trade organization that represents the nation's leading plumbing products suppliers, has joined with the
Buy Safe America Coalition
, a diverse group of retailers, consumer groups, wholesaler-distributors and manufacturers, to support the
INFORM Consumers Act
, PMI officials announced.
Introduced in the U.S. Senate in March, the INFORM Consumers Act is designed to protect consumers from counterfeit and stolen products that are sold online, a problem that has grown significantly in recent months.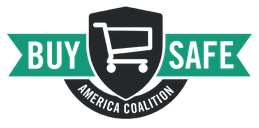 The
INFORM Consumers Act
would modernize consumer protection laws and require online retail marketplaces to collect and verify basic business information from sellers, in addition to requiring high-volume sellers to provide contact information to consumers. The legislation would also help deter the online sale of counterfeit goods by anonymous sellers and prevent organized retail crime rings from stealing items from stores to resell those items in bulk online, the McLean, VA-based PMI said.
kitchenbathdesign.com
More Importantly - Do you trust your neighbors?
Cause some will have the know-how to do just that- Spying on You
Do you trust Amazon to share your internet connection with others? How to opt out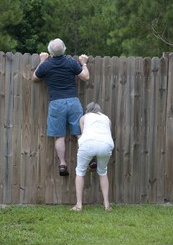 Amazon Sidewalk is a new service that
shares your internet connection with others in your neighborhood to extend the range and reliability
of Amazon Echo, Ring Security cameras, and Tile trackers.
Amazon is getting ready to switch on a new service called Amazon Sidewalk, and if you own an
Echo device
, or a
Ring Floodlight
and
Spotlight Cam
, then the chances are that
you are going to start donating part of your internet connection to making this work.
The idea behind
Amazon Sidewalk
is that without a reliable internet connection, having a device like a webcam doorbell or security doorbell is somewhat pointless. So, to combat this poor connectivity, Amazon is planning to
turn select Echo and Ring devices into Sidewalk Bridges and use your internet connection to help others.
Starting June 8 (US only for now),
Amazon will be turning your devices into Sidewalk Bridges unless you opt-out.
Is it secure? Amazon says yes
and has published a
privacy and security whitepaper
outlining how it has accomplished this.
zdnet.com
Largest Safety Team on the Planet
Amazon warehouse workers suffer serious injuries at higher rates than other firms. Critics blame productivity pressure.
OSHA data shows Amazon's serious injury rates nearly double those at warehouses run by other companies.
Amazon, the second-largest private employer in the United States, is also
a leader in another category: how often its warehouse workers are injured.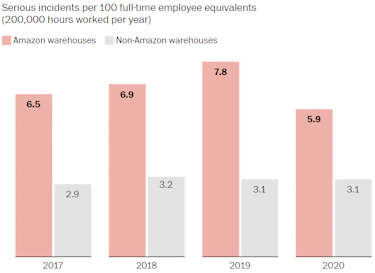 In 2020, for every 200,000 hours worked at an Amazon warehouse in the United States — the equivalent of 100 employees working full time for a year — there were 5.9 serious incidents, according to the OSHA data. That's nearly double the rate of non-Amazon warehouses. In comparison, Walmart, the largest private U.S. employer and one of Amazon's competitors, reported 2.5 serious cases per 100 workers at its facilities in 2020.

The data did not detail causes for the incidents, but some former OSHA officials, union representatives and Amazon workers place the blame on productivity pressures. The e-commerce giant pushes many of its warehouse staff — particularly those at fulfillment centers, sorting centers and delivery stations — to meet hourly rates to stow, pick and pack items. Critics say those metrics are too onerous and lead to injuries.

"We don't set unreasonable performance goals," Amazon founder Jeff Bezos, who owns The Post, wrote in a letter to shareholders in April, in which he addressed workplace safety issues. "We set achievable performance goals that take into account tenure and actual employee performance data."

In 2020, Amazon spent more than $1 billion on safety measures such as expanding a program that offers stretching, meditation and nutritional guidance, as well as buying personal protective equipment to prevent the spread of the novel coronavirus, Nantel wrote. The company also hired more than 6,200 employees to its workplace health and safety group, Nantel added.

Amazon's rate of serious injury cases actually declined in 2020 during the pandemic, when the company dispensed with performance tracking for part of the year to give workers more time to wash their hands and sanitize work areas — and hired more than 400,000 full- and part-time workers in its North American logistics operations. Amazon declined to explain why the rate of injuries declined.

The Strategic Organizing Center, a coalition of labor unions that includes the International Brotherhood of Teamsters and the Service Employees International Union, has released a report Tuesday that arrived at similar conclusions to The Post's analysis.

"It's a stunning degree of incompetence," Eric Frumin, the SOC's health and safety director, said of Amazon's injury rate. washingtonpost.com

Russian Cybercriminal Convicted of Defrauding American Companies of $7M+ Through Digital Advertising Scheme
Earlier today, Aleksandr Zhukov, a Russian national, was convicted by a federal jury in Brooklyn of four counts of wire fraud conspiracy, wire fraud, money laundering conspiracy, and money laundering. The charges arose from Zhukov's sophisticated scheme to defraud brands, ad platforms and others in the U.S. digital advertising industry out of more than $7 million.

In general, digital advertising revenue is based on how many users click or view the ads on those websites. As proven at trial, Zhukov used computer programming and infrastructure spread around the world to exploit the digital advertising industry through fraud. He and his co-conspirators represented to others that they ran legitimate companies that delivered advertisements to real human internet users accessing real internet webpages. In fact, Zhukov and his co-conspirators faked both the users and the webpages: they programmed computers they controlled to load advertisements on fabricated webpages, via an automated program, in order to fraudulently obtain digital advertising revenue. The victims included The New York Times, The New York Post, Comcast, Nestle Purina, the Texas Scottish Rite Hospital for Children, and Time Warner Cable.

In discussing the scheme with a co-conspirator, Zhukov boasted about the money he would earn and referred to himself as the "king of fraud." As a result of this elaborate scheme, the defendant falsified billions of ad views and caused businesses to pay more than $7 million for ads that were never actually viewed by real human internet users. Zhukov was arrested in Bulgaria in November 2018 and extradited to the United States in January 2019. justice.gov

Interpol Thwarts Online Fraud Intercepting $83 Million Illicit Funds in the Asia-Pacific Region
According to a press release, law enforcement agencies in the Asia Pacific region opened more than 1,400 investigations between September 2020 and March 2021 Over six months, the Interpol-coordinated operation, codenamed HAECHI-I l, led to led to 585 arrests and 892 solved cases, including investment fraud, romance scams, money laundering associated with illegal online gambling, online sextortion and voice phishing. itsecuritynews.info

Jeff Bezos will step down as Amazon CEO on July 5
---
Volusia County, FL: Deputies Dismantle Large Scale Retail Theft Ring, "Operation Bengal King"
An 18-month operation leads to the end of an organized crime ring that spread throughout five counties across Central Florida, including Volusia & Flagler Counties. Under the cognomen "Operation Bengal King," the Volusia Sheriff's Office's (VSO) latest investigation revealed that this unnamed South Daytona-based organization reached beyond the Volusia County line and into other counties in Central Florida, including Flagler, St. Johns, Orange and Brevard.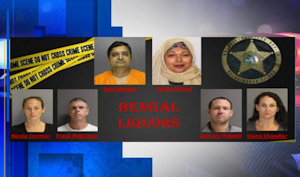 The most recent arrests made by deputies included the apprehension of the group's ringleaders, 53-year-old Anis Ahmed and his wife, 46-year-old Selina Ahmed. Anis is currently charged with conspiracy to deal in stolen property; organized dealing in stolen property, which is a first-degree felony; and two counts of dealing in stolen property. Selina is charged with dealing in stolen property. Their charges garnered bonds worth $225,000 and $25,000, respectively. Neither one of them remains in custody.

The Ahmeds are also the owners of Bengal's Discount Liquors—the namesake of the operation, where the organization was said to have trafficked goods stolen from stores such as Walmart, Lowe's, Home Depot and Walgreens throughout multiple jurisdictions. Four other members besides the Ahmeds were arrested as part of the operation and charged with grand theft and dealing in stolen property. Two other members have been identified, but investigators say both suspects passed away from heroin overdoses before they could be charged.

"This was an amazing job by our detectives into a brazen, large-scale operation by people who ruined lives and took advantage of their drug-addicted co-defendants," Sheriff Mike Chitwood said. "They should go away for a very long time." The investigation—which officially began in November 2019—found that the Ahmeds were actively purchasing large amounts of property stolen from the aforementioned stores before trafficking the same property through their liquor store. Investigators say the Ahmeds, along with another employee, who deputies identified as Joseph Bennett, one of the deceased suspects in this investigation, initiated, organized, financed and directed the thefts, which occurred multiple times a week, sometimes even daily.

The group stole around $375,000, which included high-end tools, electronics, and large amounts of cigarettes, between October 2019 and June 2020. Detectives state that the group was known to use stolen license plates on their getaway vehicles as well. On several occasions, they also fled from law enforcement at high speeds, putting the lives of innocent motorists in danger during the process. While most members simply loaded their carts and left in a snatch-and-grab scenario, one member of the group, 29-year-old Zachary Ridgill, escalated to violence on more than one occasion. In one incident, Ridgill leveled a stun gun against a cashier at a St. Johns County Home Depot. In Brevard, Ridgill was said to have attempted to stun a loss prevention employee during a theft, eventually leading to a physical fight between the two. Investigators added that Ridgill also tried to run down a Volusia deputy while they were laying stop sticks as he fled from law enforcement. clickorlando.com

San Francisco, CA: 3 Organized Retail Theft Suspects Arrested, $150,000 in Merchandise Seized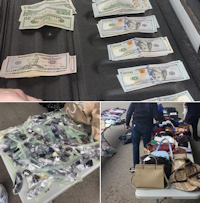 Three Bay Area men were arrested Thursday and more than $150,000 in merchandise was seized following the investigation of a large retail theft in Reno, the Golden Gate Division of the California Highway Patrol said. When clothing worth an estimated $50,000 was stolen recently from a Lululemon store in Reno, some of the five suspects were recognized by store loss prevention investigators as repeat offenders with ties to the Bay Area, the CHP said.

The retailer contacted the Organized Retail Crime Task Force, which includes the CHP, the San Francisco Police Department and the San Francisco District Attorney's Office, which executed search warrants Thursday in San Francisco and Antioch, officials said.

Three suspects were arrested and $150,000 in suspected stolen merchandise, $7,000 cash and a handgun were recovered. "The recovered merchandise included clothing, cosmetics, purses and sunglasses from multiple retailers including Lululemon, Macy's, Nordstrom, Victoria's Secret, JCPenney, Sunglass Hut, Solstice Sunglasses, Ulta Beauty, Sephora, Burberry, Sax Off 5th, Louis Vuitton, Hermes, Gucci, Chanel," and other retailers, the CHP said.

Mario Omar Cisneros-Cruz, 41, of San Francisco; Owen Omar Cisneros-Rodriguez, 19, of San Francisco; and Saul Garcia Hernandez, 28, of Antioch were arrested and booked for organized retail crime, possession of stolen property, grand theft, and theft of lost property, the CHP said. Hernandez was also booked for carrying a loaded firearm. "It is our task force's mission to detect, deter and dismantle organized retail crime," CHP Lt. Kevin Domby of the ORCTF said in a statement. nbcbayarea.com

Scranton, PA: Pawnshop owner charged with accepting stolen goods
The owner of a Scranton pawn shop is facing several charges after police say he knowingly accepted stolen goods. Pennsylvania State Police were contacted by a Home Depot Loss Prevention representative, notifying them that Jeff's Trading Post, on North Main Street, was selling what appeared to be new-in-box Home Depot power tools. Jeff's Trading Post is owned and operated by Jeffrey Decker, police say. The loss prevention representative shared posts from Decker's Facebook page showing new power tools for sale in their original packaging, several brands that are sold exclusively at Home Depot. Police say Home Depot gift cards were also in some posts. Police conducted civilian surveillance at the Home Depot store in Dickson City. They observed a person enter the store and steal a backpack full of DeWalt tools. They left the store and were followed to a local pawnshop where police say several subjects entered with the stolen items and exited without them, court papers say. Three suspects were arrested and police say they were involved in multiple theft investigations. The suspects told investigators they went to Jeff's Trading Post to sell because "he does not ask a lot of questions". pahomepage.com

Las Vegas, NV: Las Vegas Metro Police Officer requested specific items for his home from Organized Theft Ring
Las Vegas Metropolitan Police Officer reportedly requested specific items from his sister who was part of an organized retail theft ring, according to an arrest report. Samuelito Quijano Jr. faces charges of participation in an organized retail theft ring, conspiracy to commit burglary, grand larceny and buying/possessing/receiving stolen property after he was arrested May 21 in connection with the theft ring. According to an arrest report, nine suspects were named as being part of the organized theft ring, which included Samuelito's sister Kristine Quijano and another relative, Ranjit Quijano. The suspects were found after a lengthy investigation into retail thefts at multiple retailers around the Las Vegas Valley, including Home Depot, Lowes, Costco, Sam's Club, Target and Walmart. The arrest report said Samuelito specifically sought a gazebo from Lowes, furniture from IKEA, other patio furniture items and home items such as a couch and a blender. fox5vegas.com

Update: Walbridge, OH: Man pleads guilty to role in ORC ring
A Walbridge man who was indicted with six other individuals for participating in a theft ring has accepted a plea deal that includes he testify against his co-defendants. Larry F. Keel, 46, appeared Tuesday in the courtroom of Wood County Common Pleas Judge Matt Reger. He had been indicted in December for money laundering, a third-degree felony, and engaging in a pattern of corrupt activity, a first-degree felony. He pleaded guilty to the amended charges of engaging in a pattern of corrupt activity, a second-degree felony, and receiving stolen property, a fifth-degree felony. Court papers indicate the enterprise consisted of seven people who stole items from 16 stores including Lowe's, Walmart, Marshall's, Home Depot, Kohl's and others in Michigan and Ohio. Merchandise valued at more than $1,000 was taken during each theft.

Members of Lowe's asset protection started looking on Facebook and noticed items similar to the ones that were stolen were for sale, Hoppenjans said. Perrysburg Township police then reportedly arranged a controlled buy of a chainsaw on July 9 and executed a search warrant at the Tracy Road home of one of the defendants on July 10. They determined the stolen items were transferred to this home. Keel would then place them for sale at half price on Facebook, "operating as the fence for these thefts," Hoppenjans said.

Defense attorney Abbey Flynn withdrew her motion to suppress evidence for what she argued was an illegal warrant that uncovered the items taken in the multi-state theft spree. Sentencing was set for Aug. 10. sent-trib.com

East Garden City, NY: 2 Tried To Steal More Than $4,600 Of Merchandise From Macy's; assault on Loss Prevention

Nearly 2 dozen Chicago kleptomaniacs nabbed by FBI for making off with 3+ million credit cards in national scam

Bossier City, LA: Suspect Attempts 'Two for One' Tool Theft at The Home Depot
---
---

Shootings & Deaths

Portland, OR: Security guard shoots, kills man outside East Columbia Lowe's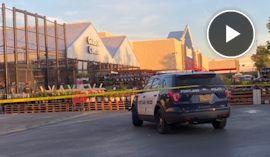 A man is dead after he was shot and killed in a Lowe's parking lot by a security guard in the East Columbia Neighborhood, according to witnesses at the scene. The victim was identified Monday as Freddy Nelson. On Saturday at 6:42 p.m. officers responded to a call about a shooting in the 1100 block of North Hayden Meadows Drive, according to Portland Police Bureau. When they arrived, they found a man with an apparent gunshot wound. He was pronounced dead at the scene. Tiffany Wolf was sorting through her receipts when she heard shouting in the parking lot. "You could hear the gentleman that is deceased right now," she said. "He was screaming and you could hear him yelling throughout the parking lot, and the security guard shot him." Wolf said there was a woman with him at the time of the shooting who was also screaming. "Just crying, yelling and he died, he died instantly," she said.

Wolf said many of of the shoppers who heard the gunfire ran for cover. Viktoria Rounds was shopping in the outdoor garden section when she first heard the yelling. "We heard a male and female voice and it sounded like a fight and it was getting escalated," she said. "I saw the security car blocking another car that was trying to get out of the parking lot." Rounds said she is still trying to process what she saw and calm her young daughter, who was with her when the man was shot. "We heard the security guard saying something like, come at me one more time and I have to fire and then he fires," she said. Police have not released any additional details on the shooting. koin.com

Denver, CO: Man Armed With Rifle Shot and Killed By Denver Police After Liquor Store Confrontation
"A caller phoned in to dispatch that there was a man in a liquor store at the 1300 block of West Alameda armed with an assault rifle," Denver Police Division Chief said. Officers responded to the Great American Beer Store on Alameda. They found the suspect walking not far away, northwest, a few blocks. "They stopped their vehicle from a safe distance from this individual, got out and began issuing this individual commands," Thomas told reporters. But, he said the man ignored those commands. "[The man] began advancing towards officers and ultimately threatened that officer with that assault weapon. The officers discharged their weapons," Thomas explained. The suspect, who police only identified as a Black man, was taken to Denver Health Medical Center. He later died Sunday afternoon. The officers were not injured, but a critical incident protocol was initiated along with the investigation. denver.cbslocal.com

Winston-Salem, NC: Mural at CVS honors life of employee killed in shooting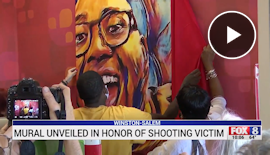 Family and friends gathered in downtown Winston-Salem to unveil a portrait of a dedicated CVS employee. 35-year-old Te'ore Terry was honored at the CVS on West 4th St in downtown Winston-Salem where he worked for several years. Donations through a GoFundMe allowed the family to raise $2,600 to help with funeral expenses and the materials for the painting. Kim Thorn, the artist of the painting and organizer for the unveiling, said the store was the perfect spot for his memorial. "The art will be printed on a large canvas so visitors can see the 'concierge' of happiness when they arrive and leave," said Thorn. Thorn said she thought of the mural to cope with Terry's death and to share his infectious smile with the rest of his customers he knew and loved. myfox8.com

Kerr County, TX: Kerr County Sheriff's Office Arrested a man planning a mass shooting at a Wal-Mart
A man suspected of planning a mass shooting was arrested in Texas, according to the Kerr County Sheriff's Office (KCSO). Coleman Thomas Blevins, 28, has made specific threats to target local Wal-Mart stores, KCSO said in a statement posted on Facebook on Sunday. The sheriff's office posted images of evidence believed to have been collected from Belvins' apartment, showing a rifle with multiple magazines, a flag with the Nazi party symbol, and the Saudi Arabia flag. Books and handwritten Documents were also seized by the investigators. The statement did not identify the type of message that warned authorities, but after intercepting it, KCSO has the ability of Belbin to track threats with the help of the Federal Bureau of Investigation (FBI). It was confirmed. According to a statement, Belvins was arrested on a warrant of "a threat of terrorism that creates public fear of serious physical injury." Belvins is currently on probation for a felony and is banned from owning firearms. He was imprisoned in Kerr County Prison and remains intact. According to the KCSO, the FBI or other federal authorities may seek federal charges in this case. texasnewstoday.com

Fresno, CA: Baber Shop Employee killed, body found in restroom

Louisville, KY: 1 pronounced dead after overnight shooting at C-store

Louisville, KY: Employee and 2nd victim killed in weekend shooting at gentlemen's club

Maywood, IL: Barber Accused of Fatally Shooting Customer Who Refused to Pay for Haircut; claims self-defense

Akron, OH: Man Sentenced To 4 Life Terms For Killing 4 During Series Of Robberies In Ohio

Dallas, TX: One person in custody after reports of shooting at NorthPark Mall; no injuries

Jefferson County, AL: 2 shot in vehicle outside Western Hills Mall in Fairfield

Columbus, OH: Mother shot at 23 times while parking car at Ohio strip mall; critical condition

Pittsburgh, PA: Ross Park Mall Shooting: A frightening moment occurred Saturday when gunfire erupted at one of the Pittsburgh areas's most popular shopping locations

---

Robberies, Incidents & Thefts

People Who Shoplift at CVS Shouldn't Be Prosecuted, Says Sex and the City Actress Cynthia Nixon


Actress and politician Cynthia Nixon made waves this week when she Tweeted she would rather have people steal from CVS stores than see them prosecuted. Nixon, best known for her role on the HBO series Sex and the City and then for her failed 2018 gubernatorial bid in New York, Tweeted the comments about the stores owned by the Woonsocket, Rhode Island headquartered corporation this week.

"The CVS on my corner has started locking up basic items like clothing detergent," Nixon Tweeted. "As so many families can't make ends meet right now, I can't imagine thinking that the way to solve the problem of people stealing basic necessities out of desperation is to prosecute them."

Reaction was swift — and vocal. "Worth noting that several candidates for Manhattan DA (and for NYC Mayor) say shoplifting should not be prosecuted because that's 'criminalizing poverty,'" Tweeted Errol Louis, the host of Inside City Hall, in response.

"I grew up poor, and we never took anything that we hadn't paid for. It's insulting that you think the less fortunate have no ability to discern right from wrong. Also, allowing widespread theft will result in higher prices, punishing the poor and honest," wrote Twitter user "LynnM." "You live in a neighborhood of $3 million-dollar apartments and townhouses. No one at your CVS is 'desperate' to steal 'basic necessities," wrote user "A New Radical Centrism." "This isn't just moral grandstanding on your part, it's really incompetent moral grandstanding." golocalprov.com

Memphis, TN: Robbery suspect wanted for targeting two CVS stores

Zephyrhills, FL: Man arrested on Felony Burglary charges in connection with break-ins and thefts at 7 businesses

Trussville, AL: Family of four threatened by knife-wielding stranger while shopping at Target
● AT&T – Torrance, CA – Robbery
● Bakery - Zephyrhills, FL – Burglary
● Barber - Zephyrhills, FL – Burglary
● C-Store - Crook County, OR – Robbery
● C-Store – Worchester, MA – Robbery
● C-Store – San Mateo County, CA – Armed Robbery
● C-Store – Jackson, MS – Burglary
● C-Store – Bellville, TX – Armed Robbery
● CVS – Memphis, TN – Armed Robbery
● CVS – Memphis, TN – Armed Robbery
● Cellphone – Indianapolis, IN – Robbery
● Dollar General – Anderson, SC – Armed Robbery
● Gas Station – Decatur, IL – Armed Robbery
● Gas Station – Little Rock, AR – Burglary
● Gas Station – Loudoun County, VA – Burglary
● Gun – Missouri City, TX – Burglary
● Gym – Bronx, NY – Burglary
● Jewelry – Poughkeepsie, NY – Robbery
● Jewelry – Chesapeake, VA – Robbery
● Jewelry – Lexington, KY – Robbery
● Jewelry – Portland, OR – Robbery
● Macy's – East Garden City, NY – Robbery
● Marijuana – Napa, CA – Burglary
● Motorcycles – Evansville, IN – Burglary
● Restaurant - Zephyrhills, FL – Burglary
● T-Mobile – Hagerstown, MD – Robbery
● Thrift – Chico, CA – Burglary
● Walgreens – San Tan Valley, AZ - Armed Robbery
● 7-Eleven – San Diego, CA – Armed Robbery

Daily Totals:
• 18 robberies
• 11 burglaries
• 0 shootings
• 0 killed

---
| | |
| --- | --- |
| | Andy Spears, LPC named Regional Loss Prevention Manager for Amazon |
| | Tom Doyle named Community Engagement & Asset Protection Market Manager for 99 Cents Only Stores |
Submit Your New Hires/Promotions
or New Position
See all the Industry Movement
---



Feature Your Job Here For 30 Days -
70% Aren't On The Boards
Post your job listing
---
Featured Job Spotlights

Sr. Lead, Organized Retail Crime
Baltimore, MD - posted May 25
The Sr Lead, Organized Retail Crime (ORC) is responsible for the direction and support of Organized Retail Crime (ORC) investigations, strategies and training to ensure the effective execution of asset protection and retail initiatives...

Field Loss Prevention Manager
Nashville, TN - posted May 21
Staples is focused on our customer and our community. As a Field Loss Prevention Manager for Staples, you will manage and coordinate Loss Prevention and Safety Programs intended to protect Staples assets and ensure a safe work environment within Staples Retail locations...



LP Auditor & Fraud Detection Analyst
Greater Boston, MA - posted May 11
As a Loss Prevention Auditor and Fraud Detection Analyst for Staples, you will conduct LP operational field audits remote, virtual and in person, within a base of 60 retail stores to ensure compliance to operational standards to drive operational excellence and preserve profitability...

Regional Asset Protection Manager
Phoenix, Dallas, Denver and Houston - posted April 22
Victra is the leading exclusive, premium retailer for Verizon with a mission of connecting technology to life in the most trusting and profitable way. As the Regional Asset Protection Manager, you will be very logical, efficient, orderly, and organized in always safeguarding our company assets from losses due to theft or fraud...



Area Loss Prevention Manager
Pittsburgh, PA - posted May 11
Our Area Loss Prevention Managers ensure safe and secure stores through the objective identification of loss and risk opportunities. Our Area Loss Prevention Managers plan and prioritize to provide an optimal customer experience to their portfolio of stores. They thrive on supporting and building high performance teams that execute with excellence...



Area Loss Prevention Manager
Sacramento, CA - posted April 20
Our Area Loss Prevention Managers ensure safe and secure stores through the objective identification of loss and risk opportunities. Our Area Loss Prevention Managers plan and prioritize to provide an optimal customer experience to their portfolio of stores. They thrive on supporting and building high performance teams that execute with excellence...


Corporate Security Manager
Calabasas, CA - posted April 6
The Corporate Security Manager will, among other things, (a) be responsible for ensuring a safe and secure environment for our employees, vendors, and visitors, (b) develop, manage, execute and continuously improve corporate security processes and protocols, and (c) lead a team of security specialists at our corporate offices...
---

Featured Jobs
---
JOB TITLE
COMPANY
CITY/STATE
DATE ADDED

Vice President
Associate VP, Inventory Control
Barneys New York
New York, NY
May 7
Associate VP, AP
Bath & Body Works
Columbus, OH
April 19
VP, LP
Michaels Companies
Irving, TX
May 24

Director
Dir. AP
Bar Louie
Addison, TX
June 1
Sr. Dir. Retail LP
Bed Bath & Beyond
Union, NJ
May 12
Dir. AP Investigations
Bloomingdale's
Long Island City, NY
March 16
Sr. Dir. Global Security & Business Continuity Planning
Gap Inc.
U.S.
April 30
Dir. Business Continuity Planning
Gap Inc.
U.S.
April 30
Sr. Dir. Risk Management, LP & Safety
Goodwill of Central Florida
Orlando, FL
April 6
Dir. Safety/Risk Mgmt.
Goodwill of SE Louisiana
New Orleans, LA
April 2
Sr. Dir. LP
Harbor Freight Tools
Calabasas, CA
January 28
Dir. Store LP
Michaels Companies
Irving, TX
May 24
Dir. Global Distribution Safety & Security
Michael Kors
Los Angeles, CA
April 30
Dir. of Safety
Ocean State Job Lot
North Kingstown, RI
June 1
Executive Dir. AP
Panda Restaurant Group
Rosemead, CA
January 28

Parker's C-Stores

Savannah, GA

June 3

Dir. Enterprise Risk Management
Publix Employees Federal Credit Union
Lakeland, FL
April 20
Director, AP Finance & Analytics
Rite Aid
United States
January 26
AVP, Regional Dir. of AP
Saks Fifth Avenue
New York, NY
June 1

Corporate/Senior Manager
Sr. Mgr. AP
HelloFresh
Dallas, TX
May 7
Sr. Mgr Environmental Health Safety
Home Depot
Atlanta, GA
May 14
Mgr Safety Operations
Home Depot
Atlanta, GA
May 14

---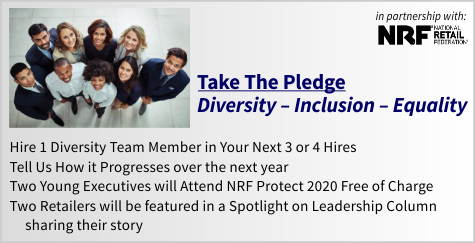 ---

"Something just told me it was the wrong thing to do -- it didn't feel right -- I didn't have a good feeling about it." The subconscious is a very strong silent partner we all have and oftentimes it speaks to us in these phrases. The problem becomes when we over-think things and muffle the most powerful partner we have -- our own minds. Or we allow our closest confidant, our closest friend, or even at times our mentor to change or alter our true feelings. Coming to the right decision with any big issue is difficult and certainly we need the input of our trusted inner circle, and our spouse, but at the end of the day you're the one living with the consequence of your decision and you alone are responsible for it. When the bird on your shoulder is talking, make sure you listen because most mistakes are made when that voice has been muffled.

Just a Thought,
Gus



(content subject to approval)
---

Recruiting?
Get your job e-mailed to everyone... everyday
Post on our Featured Jobs Board!
Not getting the Daily?
Is it ending up in your spam folder?
Please make sure to add d-ddaily@downing-downing.com to your contact list, address book, trusted sender list, and/or company whitelist to ensure you receive our newsletter.
Want to know how? Read Here



36615 Vine Street, Suite 103
Willoughby, OH 44094
440.942.0671
copyright 2009-2019
all rights reserved globally