---

Russ Hawkins, Agilence CEO, on the
Manage 2 Win Podcast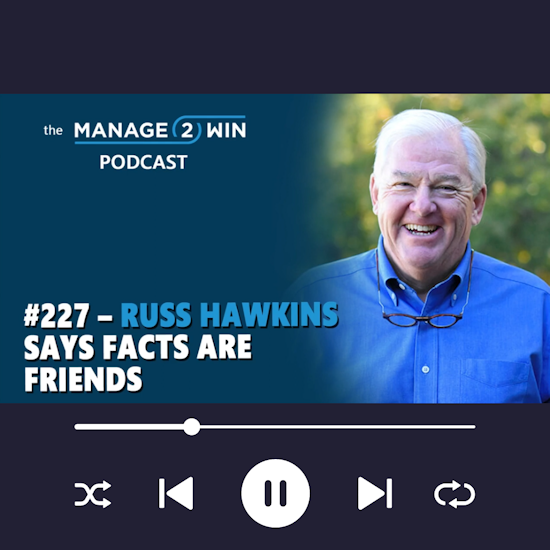 In this podcast, Russ shares candidly how to help your people reach their full potential. A lot of their performance rests on you, their leaders. We have a saying, "There are no problem employees. When a team member has an ongoing problem, the issue is with leadership."

Watch the full episode here
---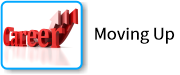 ---
Aaron Carlisle promoted to Vice President, Asset Protection – Retail for Dollar General

Aaron Carlisle has been promoted to vice president, asset protection – retail. In this role, Carlisle will lead the field asset protection operations team. He joined DG in 2013 as a regional director. Prior to joining DG, Carlisle spent 18 years in corporate and field retail operations in the grocery industry. Congratulations, Aaron!

See All the Executives 'Moving Up' Here

Submit Your New Corporate Hires/Promotions or New Position


---






It's 'Agilence Week' on the D&D Daily!

Follow along in the 'Vendor Spotlight' column below as Agilence showcases LP/AP solutions for the retail industry

---

Genetec to highlight the benefits of a connected store at NRF Protect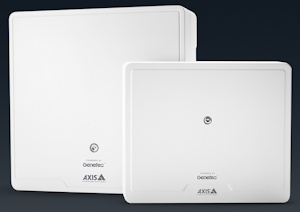 At booth #1205, Genetec will show the latest innovations for Genetec Security Center, a unified security platform that combines all of a retailer's data points from the video management system (VMS), access control system (ACS), automatic license plate recognition (ALPR), intrusion monitoring, intercom, and more, along with other business systems and IoT devices, in one intuitive interface. It helps retailers tap into the full potential of devices and equipment they already own, using data in new ways to do more with less.

Highlights will include demonstrations of the solution resulting from the recently-announced collaboration between Genetec and Axis Communications -- the industry's first enterprise-level access control offering that combines Genetec access control software with Axis network door controllers in a single, all-in-one offering.

Genetec is also showcasing Streamvault Edge, a line of innovative connected appliances that help retailers modernize their physical security infrastructure while still leveraging their investment in existing sensors. It essentially enables them to migrate their physical security systems to a hybrid-cloud architecture gradually.

Stop by booth #1205 to learn more!

---

The U.S. Crime Surge
The Retail Impact

The ORC 'Arms Race' Between Retailers & Criminals
Organized Retail Crime: Store Owners Did Not Need This

Who's doing the stealing and how stores are fighting it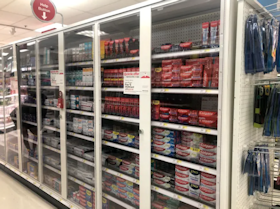 Forget shoplifting. That's bad enough. As far as retailers and their lobbyists are concerned, the much bigger illegal threat is organized retail crime.

They're leaning on federal lawmakers to make it easier to curb such crime, which individual retailers and their groups say cost hundreds of millions — maybe billions — of dollars annually. They're also figuring out on their own how the crime actually gets committed.

Lawmakers making it inadvertently easier for lower-level offenders to participate in larger heists. Target CEO Brian Cornell mentioned in a quarterly earnings call in mid-May that the retailer is working with the NRF and other groups to lobby federal lawmakers to help combat organized theft.

Crime-fighting efforts include support of bipartisan federal legislation that would require online marketplaces to verify where high-volume, third-party sellers got their merchandise. Retailers also want law enforcement, including district attorneys, to share information to bring more cases against alleged organized theft groups. The NRF says that these groups often recruit lower-level offenders to do the dirty work.

What's left pending stepped-up enforcement is more security at individual retailers — and offending parties stepping up their own nefarious game.

"Think of it like the arms race between Russia and the United States," said Cory Lowe, research scientist with the Loss Prevention Research Council in Gainesville, Fla., who works with the NRF. "Neither party wants to disarm unilaterally because it would leave them exposed relative to the other party."

The result, Lowe said, is an arms race between retailers paying ever more money to employ ever more sophisticated security — think the plastic gizmos put on clothing to inhibit folks from walking out with them, or the alarms that will ring if someone walks out without paying for something — and criminals seeking ways around such systems. commercialobserver.com


ORC Is a Death Sentence for Many Small Businesses
Alamogordo and Elsewhere Small Business Face Rising Numbers of Shoplifters
Big chains including Walmart, CVS and Walgreens are closing stores in areas with high shop lifting rates. Small businesses cannot handle large losses due to shoplifters. Teenagers in packs, gangs that threaten and when caught or confronted the individuals and or parents become hostile. What's a small business to do?

A new survey shows that up to 89% of small business owners are experiencing an increase in shoplifting. Additionally, a new report from Business.org shows that during peak seasons and summer months 54% of small business owners say they have an increase in shoplifting.

For many small businesses, the shoplifting problem is becoming not just a cost-loss problem, but a safety concern for employees as well.

Kiley Raper, CEO of a Retail Merchants Association, said members have made the shoplifting dilemma a top issue for the 2022 legislative session. Organized retail crime, or ORC, refers to professional shoplifting or other theft occurring in retail stores.

Profit margins for small business owners can be slim, and recurring theft may mean making the decision whether to stay in business.

Shoplifting costs businesses nationwide more than $45 billion a year, according to a national organization devoted to the problem of shoplifting, the National Association of Shoplifting Prevention. The group posted on its site that shoplifting is an ongoing problem despite businesses having security cameras.

"Even with all the advances in security measures, shoplifters are only caught once in 49 times they steal and when caught, turned over to the police only 50 percent of the time," according to the association. "This is due, in part, to the fact that there is a trend away from shoplifter apprehension and prosecution by retailers, law enforcement, and the courts as a way to cope with increasing costs, time issues, and legal liability. These issues and others lead to the majority of shoplifting incidents going unrecognized, unreported, and unresolved … thereby perpetuating the problem." original.newsbreak.com


'Rampant Shoplifting' Closes Another San Francisco Store
Worker: Closing downtown Old Navy store victim of 'out-of-control' shoplifting
Repeating an all too familiar story in downtown San Francisco, another major retailer has become the victim of rampant shoplifting. In an exclusive interview, an Old Navy worker, who does not want to be identified, described the scope of the problem.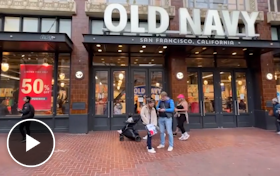 "They're (shoplifters) there every day. When I'm on the floor walking around I would say at least 12, 14 during the day," the worker said. "It's really bad because it's downtown San Francisco and it's really out of control."

The worker said the flagship store, which is set to close on July 1st, was hit 22 times by thieves in the last two days. And in the last year, the problem has worsened.

Old Navy's parent company Gap did not mention crime as a contributing factor to its closure. Downtown San Francisco retailers have been the victims of lower foot traffic due to the pandemic and a drop in tourism, changing shopping habits, and safety concerns.

Mayor London Breed said Friday that Gap, Old Navy and Banana Republic have made it clear: "This is not about the issues and the conditions, this is about the changes to retail. And that's just where we are at this time. And it's time for us to make some adjustments to that."

In the meantime, the Old Navy worker said shoplifters regularly curse, throw things at them, or worse.

"I feel I'm not as safe as I should be," they said. "I've seen one guy carry a hammer before, so you don't know what these people's intentions are when they're trying to steal, and I feel like sometimes my life could be in jeopardy." cbsnews.com


Costco Bucking the Trend While Other Retailers Sound Alarms
How Costco is winning the war against rising retail theft

Costco's CFO says it has been fortunate to avoid the wider industry trend.

Walmart, Target, Dollar Tree, and other major retailers have warned of rising theft rates plaguing stores across the US. But one company appears to be immune to the problem: Costco.

The warehouse chain's chief financial officer, Richard Galanti, said Thursday that shrinkage — or inventory losses due to theft, fraud, or other causes — was largely unchanged.

So what is Costco doing right? Here's four strategies that likely deter theft in its stores.

Costco collects personal data on its shoppers

Costco requires a membership to shop there. To sign up, shoppers must pay an annual fee and provide their photo, home address, and other identifying data. Shoppers are likely less inclined to steal when a store has this level of personal details about them.

Stores block shoppers from entering without a membership

Costco is strict about its membership rules. Shoppers must scan their membership cards to complete purchases, and also display them to enter stores. Employees stationed at the entrance of every store check the cards to ensure a paid member is with any group of shoppers entering.

Costco requires shoppers to show their receipts at checkout

Employees are also stationed at store exits to check that receipts match up to the items in shoppers' carts. Every receipt and cart is checked. A Costco receipt has a lot more information than meets the untrained eye, employees previously told Insider. There's a code showing that the receipt was printed that day; a total count of items sold; supervisors' initials on big-ticket purchases; and codes to check for large products like paper towels or cases of water.

Bigger items are harder to steal

A common strategy for organized retail crime rings is the "push-out," in which a thief rolls a cart full of stolen merchandise to a vehicle waiting outside. But Costco's store layout and receipt checks (and lines to leave the store) make that approach a lot harder to pull off. businessinsider.com


New Statewide CASE Strike Force Battles ORC
Utah task force tackles rising rates of retail theft
Retail theft is on the rise across the country but a new Utah task force is hoping to tackle the problem by busting organized rings.

The Utah Attorney General realized the shoplifting problem was growing a started a new squad, The CASE Strike Force, which stands for crimes against the statewide economy. Over the past several months, the task force has been able to identify and focus on several groups, and they took one down after securing an arrest warrant.

The goal of the new squad is to break up the bands or organized crime in hopes that it'll send a message that retail theft is not tolerated in the state.

"We partner with the retailers and the retailers are providing police with a lot of support," Jensen said. "So we're trying to get the momentum going to send a message that we're going to get into your organization." fox13now.com

RELATED: New Mexico convenes commission to disrupt organized crime


Summer is Here & Cities are Preparing for Bump in Violent Crimes
US cities hope public safety plans prevent summer crime surge
An expected bump in violent crime this summer has mayors and police officials around the U.S. rolling out familiar strategies of making officers more visible and engaging with community groups, in some cases leaning on civilians to enforce curfews and keep the peace.

Most large U.S. cities are reporting fewer homicides this year, according to data collected by the Council on Criminal Justice which created a Crime Trends Working Group this spring in hopes of providing more real-time information on crime.

The shift is a tentative reprieve following those spikes that began in 2020 and began to come down last year. The totals remain far higher than pre-pandemic reports and are "cause for serious concern but not for panic," said Thomas Abt, founding director of the Center for the Study and Practice of Violence Reduction at the University of Maryland.

Where cities are seeing success, they're generally investing in a balanced approach that includes policing but ... also supports community-based approaches," Abt said. "They have recognized the need for enforcement but also emphasize prevention and intervention."

Officials in Cleveland, Ohio, Newark, N.J. and Philadelphia have announced summer plans to make officers more of a visible presence in locations where violent crimes have happened, while also promoting community efforts to prevent violence and provide alternative activities.

In Baltimore, city officials — not police officers — will enforce curfews on teenagers starting Friday and continuing through Labor Day weekend. The controversial policy has long been on the books but rarely enforced.

We are going back to the old days," Baltimore Mayor Brandon Scott said in announcing the summer enforcement, after two teens were wounded as hundreds of teenagers gathered on a Sunday night in the city's popular Inner Harbor district.

In Detroit, federal prosecutors are expanding efforts to help local police this summer by taking armed carjacking cases and business robberies in high-crime areas, in addition to certain gun crimes. Federal convictions typically bring longer sentences. chicagotribune.com


Chicago Violence Spikes Over Memorial Day Weekend
Newly-elected Chicago mayor responds after city suffers deadliest Memorial Day weekend on record: 'devastated'
Chicago Mayor Brandon Johnson released a statement condemning the deadly violence that the city suffered over Memorial Day weekend, its deadliest on record, according to a report.

The weekend saw 53 shooting victims and 12 murders, FOX 32 Chicago reported. The previous record, in 2015, also had 12 fatalities.

"The violence our city experienced this weekend is intolerable," Johnson said. "It produced pain and trauma that devastated communities across Chicago, and my heart breaks for everyone affected."

Chicago's mayor said he remained committed to utilizing "every single resource at our disposal" to keep residents safe.

The violence continued into Tuesday as a shooting in Englewood at approximately 8:35 p.m. left four injured, including two critically. foxnews.com


16 Dead & Over 80 Wounded in Mass Shootings Across U.S. Over Memorial Day Weekend
Gun violence rages with at least 20 mass shootings recorded over Memorial Day Weekend
Gun violence erupted across the U.S. over Memorial Day weekend: At least 20 mass shootings left 16 people dead and over 80 injured.

The Gun Violence Archive, which tracks mass shootings, logged 20 incidents in which at least four people were injured or killed, not including shooters, from Friday afternoon through Monday night.

The bloodshed started with a spree in Arizona, where a 20-year-old man was accused of killing four people and injuring one in five different shootings in the Phoenix area.

Over the next three days, people were killed and injured in Virginia, Mississippi, New Mexico, Illinois and more. And Monday evening, as Memorial Day revelers in Hollywood Beach, Florida, celebrated the holiday, nine people were injured by gunfire along a boardwalk. usatoday.com


San Fran's Doom Loop Has Migrated Across the Bridge
Oakland crime wave has residents and business owners on edge: 'Failed progressive utopia'
Within the first five minutes of a raucous community safety meeting Tuesday night in North Oakland, residents vented frustrations and fear over a recent crime spike — and their perception that city leaders are doing little to address it.

The owner of a pizzeria said his employees had been held up at gunpoint four times in six years. One person called the city a "failed progressive utopia."

Others described deteriorating street conditions and predicted that businesses would leave — a San Francisco "doom loop" that had migrated across the bridge.

In North Oakland, eyes have turned to College Avenue, the shopping corridor in the Rockridge neighborhood that has become a new epicenter for burglaries and robberies.

The surge has residents and business owners on edge — including record store owner Henry Wimmer, who sees disturbing scenes play out almost daily through his window there. "In the last year, it's risen exponentially," Wimmer said, referring in sober tones to the relentless uptick in burglaries and robberies outside his shop. sfchronicle.com


Fallout from Fatal Walgreens Security Shooting Continues
Banko Brown death: Family sues Walgreens, security company and guard for wrongful death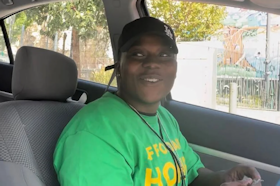 The family of Banko Brown, a transgender man shot and killed by a security guard in San Francisco last month, has filed a wrongful death lawsuit over the fatal encounter, their lawyers announced Friday.

Brown's parents are suing Walgreens, where the fatal shooting took place; private security company Kingdom Protective Services; and security guard Michael Earl-Wayne Anthony. John Burris, the Browns' attorney, told reporters they are seeking at least $25 million in damages.

"This is a young person … whose life was taken unnecessarily … as a consequence of what Walgreens did by putting in place policies that caused this security officer to think for whatever reason that he could shoot and kill a person over petty theft," Burris said.

The fatal shooting happened following a suspected shoplifting incident at a downtown Walgreens store on April 27. Dramatic surveillance video shows a scuffle between Brown and the store's security guard.

The killing and lack of criminal charges spurred protests in San Francisco, with demonstrators marching to demand justice for Brown, amid a larger debate over criminal justice, viral smash-and-grab thefts, and homelessness in the city.

The lawsuit claims Anthony "shot and killed Mr. Brown at least in part because of his frustration with people other than Mr. Brown shoplifting or committing petty theft crimes in his presence." cnn.com


Hundreds of Teenagers Cause Disorder in Philly's Fashion District
Philly Police to increase presence at Penn's Landing after large teenage gathering
Authorities will "continue to monitor the area for the foreseeable future" and work with local partners to deploy resources, police said.

Philadelphia police say they will have an increased presence at Penn's Landing Tuesday after dispersing a large crowd of teens from the area on Memorial Day.

Authorities said they were alerted to the crowd at about 7 p.m. Monday, and requested additional resources to help break up the gathering. Police reported several fights, as well as three vehicles that were vandalized after teenagers jumped on their windshields.

While dealing with the crowd at Penn's Landing, police received reports of gunshots fired nearby on the 100 block of South Front Street just after 8:15 p.m. Responding officers did not find any victims, but located two fired cartridge casings, police said.

The incident comes following a gathering of hundreds of teenagers at the Fashion District. At the time, police officials offered different versions of the disorder, with some alleging that the teens threw rocks and stomped on cruisers. Other police reports did not mention that kind of activity.

Four teens were issued citations as a result of that fracas, and the Fashion District instituted an age restriction that keeps minors out of the mall after 2 p.m. if they don't have a parent or supervising adult with them. inquirer.com


ORC Federal Bill Update
House Bill H.R.895 - Combating Organized Retail Crime Act of 2023 is Picking Up Cosponsors

Thirteen Republicans and six Democrats so far have signed up as co-sponsors.

With thirteen signing up to support the Bill this month after being introduced on 2/9/2023. A lot of activity in May. Is your U.S. Congressman supporting the bill? Check out the list here.


Ulta to put fragrance behind locked cabinets in 70% of stores thanks to theft

SF Mayor Breed to Prioritize Police Staffing and Public Safety in Upcoming Budget

Allen mall to reopen Wednesday after mass shooting

---

Facial Recognition is Becoming the 'New Norm' in Retail
Facial recognition and customer loyalty: The new reality

Facial verification using facial recognition can play a role for customer loyalty programs. By identifying and verifying customers, it can enhance the customer experience by streamlining enrollment, offering personalized rewards, promotions and more.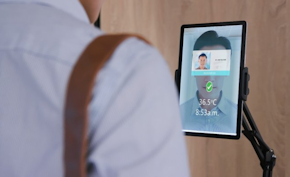 Facial recognition technology and facial verification have quickly become norms in the self-serve equipment world, particularly with customer loyalty programs. Today, kiosk operators and retail marketers can use facial recognition to personalize and transform the loyalty program's customer experience like never before.

This technology can maximize customer engagement, increase sales and improve your loyalty program's return on investment.

Benefits of facial recognition, facial verification

Facial recognition can radically streamline and remove friction from many commonplace customer interactions, especially kiosk and retail loyalty programs. Corporations in the financial services industry already see the opportunities facial recognition technology can provide, especially in improving the customer experience of transactions by making them virtually effortless.

Regulations to consider

However, businesses must use facial recognition technology in a way that complies with consumers' privacy laws and regulations. Laws and regulations in many countries and states require businesses to do everything possible to safeguard their customers' data. Brands should always be transparent about how they use the technology and store customer data.

'Facing' the new reality

Facial recognition isn't going away — it's here to stay. And as we "face" (sorry — last one!) this new reality, every self-service equipment operator or retail business should consider the potential benefits of integrating facial recognition into their customer loyalty program. vendingtimes.com


Target Team Members Receiving Threats & Customers Knocking Down Displays Over Pride Collection
Kohl's Faces Backlash Over Pride Collection Following Similar Reactions At Target, Adidas and The North Face
Kohl's is one of the latest retailers to face backlash for its Pride Month collection.

People have taken to Twitter to call out the retailer for selling LGBTQIA+ Pride Month clothes and products, including for children, with some calling for consumers to boycott the store entirely.

The backlash to Kohl's comes amid a string of similar reactions as retailers across the U.S. introduce collections for 2023 Pride Month, which begins June 1. Just last week, Target said it altered its Pride 2023 collection displays and availability following backlash.

"Since introducing this year's collection, we've experienced threats impacting our team members' sense of safety and well-being while at work," Target said in a statement to AP News. "Given these volatile circumstances, we are making adjustments to our plans, including removing items that have been at the center of the most significant confrontational behavior."

Target added that customers in some stores had knocked down Pride 2023 displays, directing anger at employees and posting threatening videos on social media while in-store.

According to The New York Post, Target had lost $10 billion in market valuation over 10 days as of Sunday amid the Pride Collection controversy, though it is not clear if the backlash alone was entirely responsible for the plunge. footwearnews.com


NLRB: Noncompete agreements violate federal labor law

Noncompete agreements "chill" employees' exercise of rights, NLRB says

Companies that include noncompete provisions in employment and severance agreements violate the National Labor Relations Act (NLRA) in most cases, National Labor Relations Board General Counsel Jennifer Abruzzo said in a memo to agency leaders Tuesday.

Overly broad noncompetes keep employees from exercising their NLRA Section 7 rights, which protect workers' right to engage in collective action to improve their working conditions, Abruzzo said.

The Federal Trade Commission in January proposed a ban on noncompete clauses, arguing that the agreements suppress workers' wages and stifle competition. The FTC received more than 18,000 comments from individuals, associations and businesses on the proposed rule. Public comments were largely split between those representing employers and those representing employees. Employer advocates seemed to question the rule, arguing it would endanger sensitive business information and trade secrets, while employee supporters generally favored the ban, saying it would improve career opportunities and earning potential for workers. hrdive.com


Six Flags Rolling Out Amazon's Just Walk Out Tech

Walgreens laying off 10% (504) of corporate workforce


Quarterly Results

Burlington Stores Q1 comp's up 4%, total sales up 11%

VF Corp. Q4 revenue down 3%, FY down 2%
The North Face Q4 up 12%, FY up 11%
Vans Q4 down 14%, FY down 12%
Timberland Q4 down 9%, FY down 2%
Dickies Q4 down 3%, FY down 13%
Other Brands Q4 up 1%, FY up 3%

Big Lots Q1 comp's down 18.2%, net sales down 18.3%

---

Senior LP & AP Jobs Market
Director, Asset Protection job posted for Casey's in Ankeny, IA


As the Director, Asset Protection, you'll be responsible for overseeing all Asset Protection strategies and objectives to enhance awareness among all levels of team members, with the overall objective of mitigating shrink, and protecting the company's assets by leveraging data analytics insights to improve results, protect people, property and profits. recruiting.adp.com

---
---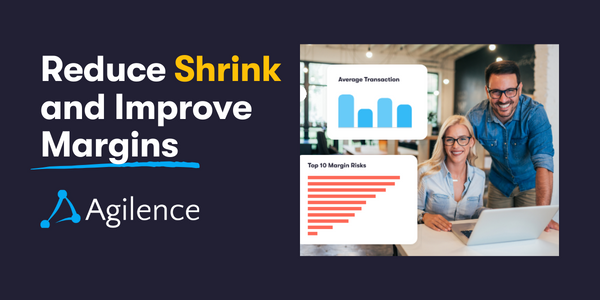 The Retail Analytics Advantage
A Race to Predictive &
Prescriptive Analytics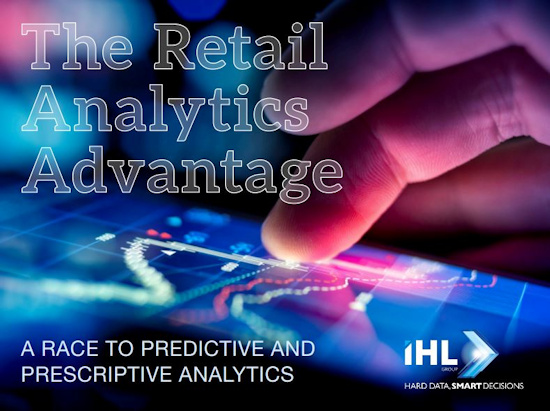 Agilence teamed with IHL Research to understand how retailers using predictive and prescriptive analytics outperform others, the areas where these solutions add the most value, and the functional areas winning retailers invest in, including loss prevention, employee performance, promotions, merchandising, supply chain, and store performance.

Get the full report here
---

---

Getting Inside the Head of a Criminal Hacker
US intelligence agency examines cyber psychology to outwit criminal hackers

An Intelligence Advanced Research Projects Activity project looks to study hackers' psychological weaknesses and exploit them.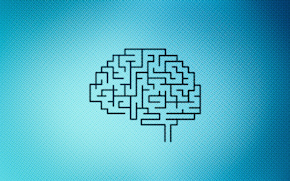 The natural human weaknesses that make defending the open internet so difficult are well understood and plenty of companies and organizations work to make the average person behind the keyboard better at digital self-defense. But what cybersecurity researchers haven't focused much attention on until now are the psychological weaknesses of attackers. What are their deficiencies, habits or other patterns of behavior that can be used against them? What mistakes do they typically make? And how can those traits be used to stop them?

A new project at the Intelligence Advanced Research Projects Activity — the U.S. intelligence community's moonshot research division — is trying to better understand hackers' psychology, discover their blind spots and build software that exploits these deficiencies to improve computer security.

"When you look at how attackers gain access, they often take advantage of human limitations and errors, but our defenses don't do that," Kimberly Ferguson-Walter, the IARPA program manager overseeing the initiative, told CyberScoop. By finding attackers' psychological weaknesses, the program is "flipping the table to make the human factor the weakest link in cyberattacks," she said.

Dubbed Reimagining Security with Cyberpsychology-Informed Network Defenses or "ReSCIND," the IARPA initiative is an open competition inviting expert teams to submit proposals for how they would study hackers' psychological weaknesses and then build software exploiting them. By funding the most promising proposals, IARPA hopes to push the envelope on how computers are defended.

The project asks participants to carry out human-subject research and recruit computer security experts to determine what types of "cognitive vulnerabilities" might be exploited by defenders. By recruiting expert hackers and studying how they behave when attacking computer systems, the project aims to discover — and potentially weaponize — their weaknesses. cyberscoop.com


Defense Department's New Classified Cyber Strategy
DOD sends new cyber strategy to Congress, releases unclassified fact sheet

The highly anticipated strategy is the first since 2018 and follows the release of the National Cybersecurity Strategy in March.

The Department of Defense sent its new classified cyber strategy to Congress this week, the Pentagon said Friday. The highly anticipated strategy is the first since 2018 and follows the release of the National Cybersecurity Strategy in March.


The fact sheet notes four complementary lines of effort the strategy seeks to employ.

First, defending the nation by campaigning in cyberspace to generate insights about malicious activity as well as continuing to defend forward to disrupt adversaries' capabilities.

Second, investing in cyber capabilities to fight and win in conflict by ensuring the Department of Defense Information Network is robust, and support cyber resilience among the joint force.

Next, the strategy seeks to protect the cyber domain with allies and partners by building their capacity. This involves "hunt forward operations," the fact sheet says, which involve physically sending defensively oriented cyber protection teams from U.S. Cyber Command's Cyber National Mission Force (CNMF) to foreign countries to hunt for threats on their networks at the invitation of host nations.

Last, the fact sheet explains that DOD will build enduring advantages by optimizing the organizing, training and equipping of cyber forces. The department is currently facing issues of readiness shortfalls among its cyber mission force, while building an acquisition capability for Cybercom thanks to enhanced authorities from Congress — all while there are outside voices pushing more loudly for an independent cyber service. defensescoop.com


U.S., China and Europe begin push to regulate AI

Regulations could have a significant impact on the research and implementation of products and technology in the security industry in the coming years.

Just as the research and application of artificial intelligence is leaping forward, the U.S. and foreign countries are moving to regulate the technology and address galloping public fears of misuse ranging from privacy concerns to labor displacement to the destruction of humanity.

U.S. Senators Michael Bennett (D-Col.) and Peter Welch (D-Vt.) proposed a bill recently that would establish a Federal Digital Platform Commission to "provide comprehensive regulation of digital platforms to protect consumers, promote competition, and defend the public interest.

The Biden-Harris Administration also announced steps last week to "advanced responsible artificial intelligence research, development and deployment" of AI, citing potential risks to society, security and the U.S. economy.

The moves come after the White House hosted a number of representatives from leading AI companies for a briefing from national security experts on cyber threats to AI systems and best practices to secure high-value networks and information. securityinfowatch.com


Stealing Microsoft 365 Account Credentials
Phishers use encrypted file attachments to steal Microsoft 365 account credentials
Phishers are using encrypted restricted-permission messages (.rpmsg) attached in phishing emails to steal Microsoft 365 account credentials.

"[The campaigns] are low volume, targeted, and use trusted cloud services to send emails and host content (Microsoft and Adobe)," say Trustwave researchers Phil Hay and Rodel Mendrez. "The initial emails are sent from compromised Microsoft 365 accounts and appear to be targeted towards recipient addresses where the sender might be familiar."

The phishing emails are sent from a compromised Microsoft 365 account to individuals working in the billing department of the recipient company.

The emails contain a .rpmsg (restricted permission message) attachment and a "Read the message" button with a long URL that leads to office365.com for message viewing.

To see the message, the victims are asked to sign in with their Microsoft 365 email account or to request a one-time passcode. helpnetsecurity.com


Federal agencies reported over 30,000 cyber incidents in FY22

How to avoid falling for misinformation, fake AI images on social media
---

1,700+ Amazon Workers Worldwide Plan to Walk Off the Job
Amazon walkout to go ahead after 1,700 employees sign on, organizers say
More than 1,700 Amazon employees have pledged to walk off the job on Wednesday, demanding more flexibility with remote work and more attention on Amazon's climate impact.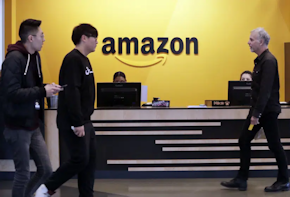 Of the 1,726 employees who had signed on to participate by Tuesday afternoon, about 830 plan to physically walk out of offices in Amazon's Seattle headquarters while another 890 will join from offices around the world.

Amazon employees began planning the action last week, before the company's annual shareholder meeting and about one month after Amazon started requiring employees to work from the office at least three days a week.

In Seattle, business boosters and politicians cheered the mandate and hoped that thousands of returning workers would enliven the neighborhood while encouraging other employers to issue similar directives.

So far, workers have been "united by a frustration with the direction that leadership's decisions have been going," said one Seattle-based worker who plans to participate and asked to remain anonymous to protect their job. That frustration stems from recent layoffs, the return to office mandate and a lack of action to address the company's impact on climate change, organizers said.

In response to the plans, an Amazon spokesperson told The Seattle Times, "we respect our employees' rights to express their opinions."

Organizers said the walkout would only take place if at least 1,000 workers pledged to participate.

The walkout is a joint effort between two groups: Amazon Employees for Climate Justice and Amazon's Remote Advocacy community leaders, which formed in response to the company's return-to-office mandate. seattletimes.com


Appeasing the Union Organizers?
Amazon gives parents school holidays off amid battle over increase on 'poverty pay'
Amazon unveiled a landmark new employment contract for working parents on Tuesday—but the move has been met with skepticism that it is being rolled out as a tradeoff for what labor unions say is "poverty pay."

The tech giant announced that it would be offering a new type of contract for parents, grandparents, and guardians of school-age children who work in its U.K. warehouses—essentially giving them the choice to only work during school time.

For those who take the company up on the new contracts, that means a guaranteed six weeks off over the summer, as well as two weeks off during schools' winter and spring breaks.

Children in Britain generally have a six-week summer vacation, plus two-week breaks for both Easter and Christmas, as well as weeklong breaks between those holidays. fortune.com


Amazon will no longer have celebrity voices on Alexa

Amazon India and UP Police team up to tackle menace of online shopping scam
---
Memphis, TN: Update: Walgreens worker sets up Pharmaceutical truck robbery


A Walgreens employee is being charged after a pharmaceutical courier was carjacked, according to Memphis Police. On April 11, officers responded to a carjacking at St. Francis Hospital in East Memphis. The victim was an employee of Hackbarth Delivery Services and was delivering drugs to the pharmacy. The suspect, Ladarious Shumpert, was taken into custody.

Shumpert told MPD he planned the robbery with Torshanaey Smith, an employee at the Walgreens on Covington Pike and Stage Road. The plan was made through text messaging. According to reports, investigators issued a search warrant for Shumpert's phone. The text thread showed Smith sending Shumpert pictures of the drugs in totes. The couriers were delivering those drugs.

Shumpert was supposed to commit the crime on April 10. However, he overslept. He texted Smith and told her he would be there the next day, police say. On April 11, he used a stolen Dodge Challenger to carjack the courier.

Smith was arrested and admitted to MPD that she gave Shumpert information about the courier so that he could rob them. During the arrest, Smith reset her phone, deleting the text message thread.
Torshanaey Smith is being charged with Conspiracy to a Carjacking and Tampering with Fabricating Evidence. She is set to appear in court Wednesday morning. wreg.com


Lake City, FL: Search for shoplifters accused of aggravated assault at Bath & Body Works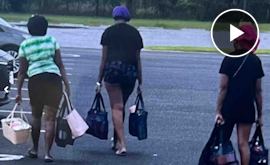 The Lake City Police Department is attempting to identify individuals accused of committing aggravated assault and grand theft at a Bath & Body Works store. Officers say theft at Bath & Body Works occurred on Saturday around 5:30 pm. One of the suspects threw candles at someone in the store. Lake City Police stated, "The crime was able to be committed in this fashion because it is the policy of many businesses for their employees to report crimes, but not interfere for their own safety." wcjb.com


Beachwood, OH: Two male suspect flee empty handed after attempting to steal nearly $12,000 of clothing for Saks Fifth Avenue

Bergen County, NJ: Shoplifting trio hit same CVS in N.J. multiple times; $3,600 in merchandise

Fenton, MI: Police investigating multiple thefts by 4 female suspects; $1,800 in handbags

Beachwood, OH: Two suspects sought in $750 theft from Sephora at Beachwood Place

Little Rock, AR: Authorities searching for suspects involved in Academy Sports robbery
---

---

---

Shootings & Deaths

Newark, CA: Slain Home Depot Loss Prevention's family upset with DA Pamela Price's handling of case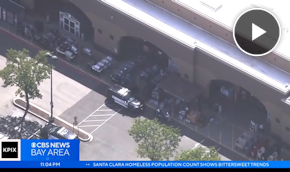 The parents of 26-year-old Blake Mohs, a Home Depot loss prevention employee, who police said was shot to death by a shoplifter in April, are deeply troubled by the lack of communication with District Attorney Pamela Price and her decision to pursue lesser charges and sentencing in the case. Benicia Knapps and the suspected getaway driver David Guillory were arrested shortly the fatal shooting after in Oakland. Knapp's 2-year-old daughter was also inside the waiting car.

"My son was only 26, he didn't even see the gun, he didn't have any idea," Blake's mother Lorie Mohs told KPIX. "He was doing his job, and it was over, he was back in the store safe. This woman came back for him. How is that not intent?" Mohs choked back tears, six weeks to the day her son was killed at the Pleasanton store. It happened around 2:15 p.m. at the store located at 6000 Johnson Drive. Police said Knapps stole a charger for a power tool, and tried to leave the store through the loading dock when she was stopped by Blake. Lorie said her son was shot in the chest at close range, and Knapps retrieved the item after killing him.

Since his death, the family said Price has never reached out. It was only after consistent outreach on their part, that a DA assigned to the case responded. "The phone call was that Pamela Price was not going to meet with us, she was not going to have a conversation with us, and we discussed my concerns about the charges, and we were not being kept in the loop with my victim's advocate along with the DA's office," Mohs said. Blake's parents Lorie and Eric were told Price had a full schedule until mid-June. Still, they said the office did not proceed to schedule a meeting. cbsnews.com


Phoenix, AZ: Man shot at QuikTrip during confrontation with security guard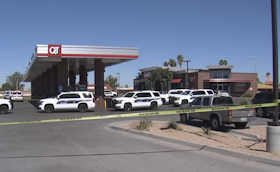 A man is hospitalized after he was allegedly shot by a security guard at a Valley QuikTrip. Just before 9 a.m. Tuesday, police were called to the convenience store near 28th Drive and Cactus Road, just west of Interstate 17, for reports of a shooting. When officers arrived they located a man with gunshot wounds. He was taken to a hospital with non-life-threatening injuries, according to Phoenix police. During a preliminary investigation, detectives learned the injured man was involved in a confrontation with a store security guard when the shooting happened. The security guard stayed at the scene. It's unknown at this time if the guard is facing any charges. azfamily.com

---

Robberies, Incidents & Thefts
Bucks County, PA: 3 Philadelphia teens in custody, 2 on the run after police thwart theft of 21 guns
Three Philadelphia teenagers are in custody, and two others are on the run, after they were caught fleeing a smash-and-grab burglary at a Bucks County gun store early Tuesday. Middletown Township Police Lt. Steve Forman says patrol officers responded to an alarm at LugerMan Inc. on Old Lincoln Hwy around 3 a.m. As the officers arrived, they tried to stop a car leaving the gun shop, but the car drove off. Neighboring Falls Township police set up a spike strip that punctured its tires, disabling the car. They made it across the Calhoun Street Bridge into New Jersey before crashing into a pole. A 15-year-old and two 16-year-olds were taken into custody, two others got away. Forman said they took 21 guns, and it appears they have all been recovered. Surveillance video shows the group struggling to break in for about 45 minutes, then making a phone call, and then eventually getting in through a second-story window, triggering an alarm, store owner Eugene Golubtsov told NBC10.
audacy.com
Memphis, TN: Burglars leaves hole in side of Pawn Shop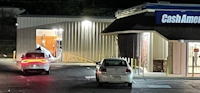 Memphis Police Department is investigating a burglary that occurred on Wednesday morning. The suspects left a hole in The Cash American Pawn on South Third Street. It is unclear what was stolen and the total value of it all. We are working to gather more information.
actionnews5.com
Lincoln, NE: 12 Year Old Girl Arrested For Gas Station Burglary
Lincoln Police were called to the Super C at 21st and G around 3:30 Monday morning after a glass break alarm went off. When officers arrived they and found the front glass door had been broken with a rock. "A review of surveillance video showed four juveniles entering the store after shattering the glass door and removing approximately $200 of vaping products," says Captain Todd Kocian. He says damage to the business was $800. "During the follow-up investigation, officers arrested a 15-year-old male and a 12-year-old female for burglary." Police are currently working to identify the other two individuals involved.
klin.com
King of Prussia, PA: Man Arrested With $3,200 In Counterfeit Bills At King Of Prussia Mall
---

Fire/Arson


Judge gives Walmart arson ringleader twice the recommended sentence in Alabama, Mississippi fires
The man who spearheaded the conspiracy to set fire to multiple Walmarts in Alabama and Mississippi was sentenced to 18 years in federal prison Tuesday -- double the sentence recommended by prosecutors. Jeffrey Sikes admitted in federal plea agreement last October he led a conspiracy to set fire to a Walmart on the Interstate 65 Service Road in May 2021. In exchange for the guilty plea, prosecutors agreed to drop additional charges against Sikes, who -- along with six others -- was accused of setting fire to Walmart stores in Tillman's Corner, Gulfport, Miss., and Biloxi, Miss., between May 27, 2021 and June 4, 2021. Sikes pleaded guilty to one count of conspiracy to maliciously destroy by fire real and personal property used in and affecting interstate and foreign commerce. Prosecutors had recommended the nine-year sentence for Sikes, but as noted in court documents, those recommendations are non-binding and federal penalties allow for a sentence of 5-20 years. U.S. District Judge Terry Moorer of Alabama's Southern District eschewed the recommended sentence in handing down Sikes' 18-year prison term. al.com
• Antiques – Bakersfield, CA – Burglary
• Beauty – Lake City, FL – Robbery
• Beauty – Beachwood, OH – Robbery
• C-Store – Perry, GA – Burglary
• C-Store – Las Vegas, NV – Armed Robbery
• C-Store – Amarillo, TX – Armed Robbery
• C-Store – Newark, NJ – Burglary
• C-Store – Starkville, MS - Armed Robbery
• C-Store – Seattle, WA – Armed Robbery
• C-Store – Lincoln, NE – Burglary
• Clothing – Beachwood, OH – Robbery
• Guns – Sparks, NV – Robbery
• Guns – Bucks County, PA - Burglary
• Handbags – Fenton, MI – Robbery
• Hardware – Hopkinsville, KY – Burglary
• Hardware – Staten Island, NY – Armed Robbery
• Jewelry - West Jordan, UT - Robbery
• Jewelry - San Diego, CA - Robbery
• Jewelry - Gresham, OR - Robbery
• Jewelry - Daytona Beach, FL - Robbery
• Jewelry - Columbia Md - Robbery
• Jewelry - Anderson, SC - Robbery
• Jewelry - Wichita, KS - Robbery
• Jewelry - Fayetteville, NC – Robbery
• Liquor – Stamford, CT – Burglary
• Pawn – Memphis, TN – Burglary
• Pharmacy – Bergen County, NJ – Robbery
• Sports – Little Rock, AR – Robbery
Daily Totals:
• 20 robberies
• 8 burglaries
• 0 shootings
• 0 killed

---

None to report.

Submit Your New Hires/Promotions
or New Position
See all the Industry Movement
---




Feature Your Job Here For 30 Days -
70% Aren't On The Boards
Post your job listing
---
Featured Job Spotlights
An Industry Obligation - Staffing
'Best in Class' Teams

Every one has a role to play in building an industry.
Filled your job? Any good candidates left over?
Help your colleagues - your industry - Build 'Best in Class' teams.

Refer the Best & Build the Best
Quality - Diversity - Industry Obligation

---



Director of Retail Solutions - North America
Denver, CO - posted April 5
This role will be focused on selling our SaaS retail crime intelligence platform by developing new prospects, and progressing Enterprise level prospects through our sales process. You will report directly to the VP of Retail Solutions - North America, and work alongside our Marketing, Partnerships and Customer Success team to grow our customer base...



Asset Protection Manager
Remote - posted May 30
The Asset Protection Manager is responsible for supporting global field and corporate operations execution of asset protection processes. This role has analysis-based responsibilities as well as investigation and recovery of losses within an assigned Region...

Region Asset Protection Manager: Fresco y Mas Banner (Bilingual Required)
Miami, FL - posted May 17
Responsible for managing asset protection programs designed to minimize shrink, associate and customer liability accidents, bad check and cash loss, and safety incidents for stores within assigned region. This position will develop the framework for the groups' response to critical incidents, investigative needs, safety concerns and regulatory agency visits...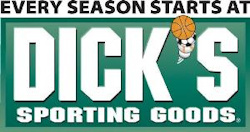 Store Loss Prevention Manager
Tacoma, WA - posted April 24
Store Loss Prevention Managers are responsible for leading Loss Prevention functions within a specific location and for partnering with Store Operations in an effort to prevent company loss. You will be responsible for driving company objectives in profit and loss control, sales performance, customer satisfaction, and shrink results...

Manager, Regional Loss Prevention
Minneapolis, MN - posted April 4
This position is responsible for managing all aspects of loss prevention for a geographic area to reduce and control shortage and other financial losses in 124+ company stores. The coverage areas average $850+ million in sales revenue...



Corporate Risk Manager
Charlotte or Raleigh, NC - posted February 14
Summary of Role and Responsibilities: Proactive approach to preventing losses/injuries whether they are to our employees, third parties or customers valuables. They include cash in transit, auto losses or injuries; Report all incidents, claims and losses which may expose the company to financial losses whether they are covered by insurance or not...
---

Featured Jobs

To apply to any of today's Featured Jobs, Click Here

---

---

Success can not happen without conflict. Because success always challenges the status quo, regardless, and mandates change. And in order for change to be successful you need commitment - you need everyone to buy in totally. It's not good enough for everyone to merely agree and move forward because they'll be those that merely go thru the motions and don't believe. One can disagree and still commit but for those who don't engage - commitment is a mere phrase not reinforced by actions.


Just a Thought,
Gus




(content subject to approval)
---

Recruiting?
Get your job e-mailed to everyone... everyday
Post on our Featured Jobs Board!
Not getting the Daily?
Is it ending up in your spam folder?
Please make sure to add d-ddaily@downing-downing.com to your contact list, address book, trusted sender list, and/or company whitelist to ensure you receive our newsletter.
Want to know how? Read Here



36615 Vine Street, Suite 103
Willoughby, OH 44094
440.942.0671
copyright 2009-2019
all rights reserved globally