---

---

ISCPO Podcast Series: 'ISCPO 360 Security'

Don't miss out on the incredible new video episode of the ISCPO podcast!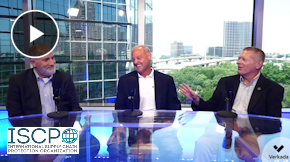 Watch the highly anticipated special edition: "ISCPO - The Beginning and the Road to the Future!" -- featuring Glenn Master, Byron Smith CFI, LPC, and Rod Fulenwider. This amazing episode is proudly sponsored by Verkada!

Tune in and embark on a captivating journey exploring the origins of ISCPO and its exciting vision for the future. Dive deep into insightful discussions, gain exclusive industry insights, and discover the key milestones that have paved the way for this remarkable organization.

See the video version here

---

In Case You Missed It

NRF to Recognize Outstanding Loss Prevention Professionals

WASHINGTON -- May 23, 2023 - The National Retail Federation today announced the recipients of the 2023 NRF PROTECT Awards, the highest loss prevention and asset protection recognitions in the retail industry. Six veteran loss prevention professionals will be honored on June 6 during the annual NRF PROTECT conference in Grapevine, Texas.

"The NRF PROTECT Awards honor individuals who have dedicated their professional careers to keeping their colleagues, customers and stores safe," NRF Chief Marketing Officer and Executive Vice President of Content and Retail Strategy Martine Reardon said. "Loss prevention and asset protection operations are paramount to the safety of retailers, customers and communities nationwide, and we are proud to celebrate this year's honorees for the positive impact they have made."

NRF's Loss Prevention Ring of Excellence Award honors distinguished professionals who have impacted the loss prevention industry throughout their careers. The 2023 recipients are:
| | |
| --- | --- |
| | Read Hayes, a research scientist and co-director of the Loss Prevention Research Team at the University of Florida, and founder and director of the Loss Prevention Research Council. With more than three decades of experience, he plays a pivotal role in supporting the retail community with research. |
| | Joan Manson, a leader in the loss prevention space for over 40 years. Manson first joined The Container Store in 1997 and created the retailer's first loss prevention program. Now retired, she is also credited with establishing what is now known as the Women in LP Network. |
| | Chad McIntosh, the former top loss prevention executive at Bloomingdale's. McIntosh has a career spanning 40 years with brands including The Home Depot and Ralph Lauren. He was also a founding member of the Loss Prevention Research Council and currently serves as its COO. |
| | Chuck Miller, who retired from the Food Marketing Institute in 2002. Miller will be awarded posthumously for his pioneering work to combat retail theft and his career as a renowned loss prevention expert. Many of Miller's published works produced influential educational and training materials for retailers, law enforcement and academia. |
| | Keith White, who currently serves as the chief of global safety and security for Salesforce. He previously spent almost two decades with Gap Inc. leading its loss prevention, company administration and emergency preparedness functions. Throughout his career, White has been a champion and leader in people development, diversity and talent-driven initiatives across the industry. |

Additionally, the inaugural NRF Retail Cybersecurity Leadership Award will be presented to Cy Fenton, the former chair of the NRF IT Security Council. Currently a managing partner with Proximus Consulting Group, Fenton previously held leadership roles with Books-A-Million and Ralph Lauren. His cumulative professional contributions have advanced the state of cybersecurity within the retail industry at an especially critical time.

As the leading authority and voice for the retail industry, NRF will present the awards with retail security executives from across the country at NRF PROTECT, the retail industry's premier loss prevention and asset protection event, June 5-7 at the Gaylord Texan Resort.

Click here to read more

---

The U.S. Crime Surge
The Retail Impact

ORC Explosion & Theft Closures Keep Making National Headlines
"We're in a period where bad behavior is legitimized, even normalized"

Why retail theft is soaring: inflation, the economy – and opportunity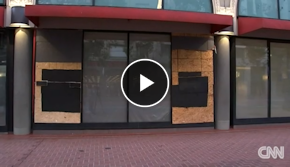 Retailers large and small say they're struggling to contain an escalation in store crimes — petty shoplifting to organized sprees of large-scale theft that clear entire shelves of products.

Target last week said it was bracing to lose half a billion dollars this year because of rising theft. Nordstrom, Whole Foods and some other big chains said they were abandoning San Francisco because of changing economic conditions or employee safety. Many other retailers have blamed crime for closing stores.

It's not clear that crime is growing significantly more serious. But as economic fears grow amid inflation and rising borrowing costs, shoplifting often comes with the territory, industry watchers say.

Read Hayes, criminologist at the University of Florida and director of the Loss Prevention Research Council said, "This is organized retail crime. It's an opportunistic crew stealing specific items from a specific place or one item from many places to resell them." The stolen goods are most often sold online or to neighborhood mom and pop shops or at street fairs, for example.

Americans are hurting: Among the triggers for shoplifters is inflation. Although inflation is cooling — slowly — US prices are still on the rise, even after a two-year slog of consumers enduring painfully high prices on everything they need to sustain themselves and their families.

A changing view of crime: "We're in a period where bad behavior is legitimized, even normalized," said Mark Cohen, director of retail studies at Columbia Business School. "Gun violence has exploded, bad behavior among citizenry has exploded, civil discord is high and Americans are very polarized."

Retail crime, he said, is an unfortunate consequence of this as well. cnn.com


Larceny Theft is the Most Common Crime 'By Far' in San Francisco
But progressive lawmakers want to prevent security guards from acting

New San Francisco Law Would Prohibit Intimidating Crooks by Drawing Weapons
Crime statistics posted by the San Francisco Police Department (SFPD) show that both property and violent crimes are on the rise. The most common crime by far is larceny theft, which the SFPD defines as the "unlawful taking, carrying, leading, or riding away of property from the possession or constructive possession of another," like shoplifting.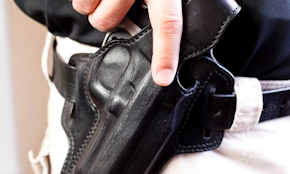 Some civic leaders have leaned into the lawlessness. Progressive prosecutors like former San Francisco district attorney George Gascón and his successor, the since–recalled Chesa Boudin, implemented policies under which misdemeanors would not be prosecuted, felonies would be downgraded to misdemeanors, and radical bail reforms would keep offenders on the streets.

San Francisco Supervisor Dean Preston, a "Democratic Socialist," is proposing legislation to prohibit retail security guards from simply unholstering a gun to protect property. He states it is "entirely unacceptable that our local law includes drawing a weapon to respond to protecting property… We need to make sure that our local law is crystal clear that a security guard cannot draw a weapon to protect property." A section of San Francisco's Police Code, enacted over 40 years ago, currently prohibits any "armed guard" from drawing or exhibiting "other than in a holster [,] any handgun except in lawful response to an actual and specific threat to person and/or property."

The flashpoint prompting this new measure is the fatal shooting of Banko Brown, an alleged shoplifter, during an altercation with a drugstore security guard, after the guard stopped Brown from leaving the store with merchandise. It is debatable whether Preston's amendment would have any bearing on such situations. According to news reports, the guard stated that Brown had repeatedly threatened to stab him, although police did not find a knife on Brown. San Francisco's district attorney, Brooke Jenkins, declined to file criminal charges against the guard after an investigation determined that he "acted in lawful self-defense when he fired his weapon at Brown."

Not everyone is blinded by progressive notions of public safety. Tech entrepreneur Joe Lonsdale was incredulous, responding to Preston's new law with, "SF leaders are basically openly inciting robbery. A security guard damn well can defend you and your property with a gun, in a free country. I'm worried for my friends and colleagues we left behind in this lawless city." Twitter executive Elon Musk added, "If security guards can't protect stores, offices, homes or themselves from violent criminals, who would remain in San Francisco?" nraila.org


The Theme Continues: Another Retailer Calls Out Organized Theft
ORC is definitely a thing, says BJ's CEO: 'We see it, and it is material'

BJ's Wholesale CEO is talking to his industry counterparts about the problem of organized retail crime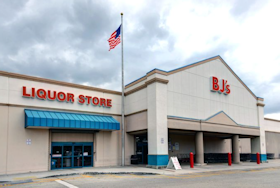 The impact of organized retail crime has been a theme of retail earnings season, with BJ's Wholesale Club Holdings Inc. CEO Bob Eddy the latest executive to weigh in on the issue.

"Organized retail crime is definitely a thing," he said, during a conference call to discuss the company's first-quarter results Tuesday. "We see it, and it is material," he added.

The issue of inventory "shrink" caused by theft and organized retail crime was cited by Target Corp. when it reported its fiscal first-quarter results last week. Walmart Inc. also described the issue as "challenging" during the conference call to discuss its first-quarter results last week.

BJ Wholesale's Eddy explained that he talks to his counterparts in the retail industry about the problem. "They are definitely seeing it in their businesses," he said. However, BJ's Wholesale benefits from its card-based membership system when it comes to tackling theft, according to Eddy. The company's team has also done "really wonderful work" keeping track of inventory, keeping shrink as low as possible, and keeping members and employees safe, he added.

But the CEO identified some parts of the U.S. that pose a particular challenge when it comes to shrink. "It is a much more pointed problem in certain places, particularly on the West Coast or places like Chicago or Albuquerque that have blue state or local blue governments that don't really feel like prosecuting crime," Eddy said. "My view is the government's first obligation is to provide a safer environment for people to do their daily business and in some places that's not happening. But politics aside, I think you continue to see this be a problem that the retail industry as a whole needs to work on.". marketwatch.com


ORC: The Leading Cause of Inventory Shrink
Retailers Increasingly Challenged by Theft, Organized Retail Crime
Retail theft and organized retail crime (ORC) have been cited as serious problems and the leading cause of inventory shrink by leading retail CEOs during first quarter earnings calls and media interviews over the past week. Indeed, retailers are being hit with a large number of thefts and in some cases are closing stores and pulling out of geographic markets because of massive losses, some tied to criminal gangs.

"The country has a retail theft problem," Richard McPhail, Home Depot's CFO, said on a call with CNBC on Tuesday after its earnings were published.

In addition, Target said it expects retail theft will reduce its 2023 profitability by more than $500 million compared to last year, according to the retailer's Q1 earnings report. Target lost almost $800 million from theft last year.

What's more, in an appearance on CNBC last week, National Retail Federation (NRF) President Matt Shay said the issue isn't going away. "Conversations we've had with members over the last several years indicate it's getting to be a really acute and serious problem," said Shay.

Total Retail's Take: So, what are retailers doing to mitigate this problem? Target, for one, has adopted several mitigation efforts, including investing in safety resources, installing fixtures to protect merchandise, and adjusting product assortment, Brian Cornell, Target's chairman and CEO, said during the Q1 earnings call.

Cornell also noted that Target is advocating for public policy changes around ORC by working with other retailers, the NRF and the Retail Industry Leaders Association (RILA) to speak with legislators and work with law enforcement. mytotalretail.com


The Impact of San Francisco's Crime Closures
Nordstrom chops 300-plus jobs as San Francisco store closures loom

Upscale retailer shuts stores due to San Francisco's rising crime rate and faltering economy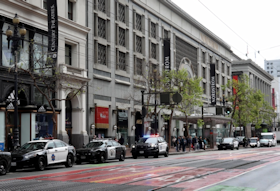 Nordstrom has decided to chop well over 300 jobs in San Francisco as the upscale retailer prepares store shutdowns in the wake of rising crime problems and worsening economic woes in that city.

The job losses will hit two Nordstrom retail sites, both on Market Street in San Francisco, according to official filings with the state government.

The retailer decided to cut jobs at the Nordstrom department store at 865 Market Street and the Nordstrom Rack outlet at 901 Market Street, WARN notices sent to the state Employment Development Department show.

Seattle-based Nordstrom has decided to cut a combined total of 379 jobs at the two stores in San Francisco, according to the filings with the state EDD.

An estimated 333 people are slated to lose their jobs at the Nordstrom department store, which is in the Westfield San Francisco Centre shopping mall. Another 46 workers will be laid off at the Nordstrom Market Street Rack a few doors away.

It's possible that not all 379 workers affected by the intended layoffs will lose their jobs, Meghan Hannes, Nordstrom's human resources director, stated in the WARN letters to the EDD. mercurynews.com

RELATED: Nearly Half of Union Square's Stores Have Closed Since 2019


Texas Mall Shooting Closures Impacting 120 Retailers & Thousands of Workers
Largest US Mall Owner Grapples With Recovery After Mass Shooting in Dallas Area

Simon Property Group To Keep Allen Premium Outlets Closed Until Further Notice

The largest U.S. mall owner is keeping one of its regional malls in the Dallas area closed weeks after a mass shooting at the site, a move that's affecting about 120 retailers and thousands of jobs.

Simon Property Group said Allen Premium Outlets will remain closed until further notice after eight people were killed and seven were hospitalized when an armed gunman pulled up in a car and started shooting at pedestrians and shoppers in the outlet mall's parking lot on May 6.

The 548,000-square-foot outlet mall in Allen, Texas, is one of the busiest shopping centers in the Dallas-Fort Worth area and was 100% leased at the time of the shooting. According to Allen Premium Outlets' website, the mall is closed through at least Memorial Day, with no information on when it might reopen.

The shooting marks the second time Indianapolis-based Simon Property, with more than 200 U.S. properties, has shut one of its retail centers because it was the place of a mass shooting. This could be an occurrence other retail landlords might have to grapple with in the future with a seemingly rising wave of crime plaguing retail centers, leaving landlords to wonder: How can they keep shoppers safe?

With outdoor malls not likely to introduce metal detectors and security checks they must look elsewhere to security guard training or potentially having a police presence on property because "no one wants to see security guards armed to the teeth." costar.com


Allen Premium Outlets Remains Closed This Week Following Mass Shooting

Video: More and more products will be locked up as retail theft rises

---

Dollar General OSHA Fines Continue to Pile Up
The retailers has been fined $21 million since 2017

Dollar General Hit With $3.4 Million in Fines At Stores in North Dakota, Maine, Ohio and Wisconsin


WASHINGTON, D.C. — Dollar General is hit with $3.4 million in new fines after U.S. Department of Labor inspections at nine locations in North Dakota, Maine, Ohio and Wisconsin. Six stores in North Dakota account for $2.5 million in fines alone for 32 violations.

The inspections in late 2022 in Casselton, Garrison, Hillsboro, Killdeer, Minot and Tioga found aisles, emergency exits, fire extinguishers and electrical panels blocked by stored merchandise and boxes stacked unsafely.

At the Minot store, OSHA inspectors learned at least six employees suffered exposure to toxic vapors after several chemical containers ruptured. Three of them sought medical treatment.

The agency cited Dollar General for not providing employees with adequate respiratory protection and personal protective equipment and for failing to train employees on safe handling of hazardous chemicals and proper clean-up.

Dollar General has faced over $21 million in proposed fines since 2017.

OSHA inspections at Dollar General stores commonly find aisles, emergency exits, fire extinguishers and electrical panels blocked by stored merchandise and other materials, and boxes stacked unsafely, federal officials said. These conditions expose employees to fire, electrical and other hazards in violation of federal regulations.

"Dollar General continues to expose its employees to unsafe conditions at its stores across the nation," said OSHA Assistant Secretary Doug Parker. "As one of the nation's largest retailers, the company must focus its attention on resolving these issues and making corporate-wide changes to protect the safety and well-being of the people they employ." daytondailynews.com kvrr.com


Returns: One of the Biggest Retail Profit Drains
Retailers Clamp Down on Returns, Focus on Profits Over Growth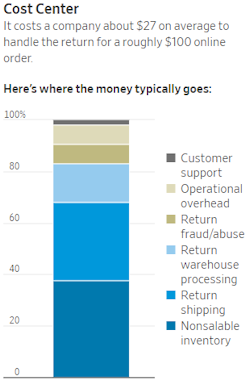 Merchants shorten return windows, increase mail fees and offer discounts to discourage returns

Returns are one of the biggest profit drains for online retailers. Fixing that has become a priority as inflation continues to crimp shoppers' spending on everything from clothes to home décor.

Amazon gives a heads-up to shoppers about items that have high return rates. Online retailer Dress the Population offers discounts to people who agree not to return their purchases. Retailers with large numbers of physical stores such as Zara and H&M are also making adjustments like charging shoppers for sending returns by mail.

Return rates surged during the Covid-19 pandemic, as more consumers shifted to online shopping—and frequently bought multiple sizes of the same item because they were unsure of the fit. Return rates in 2022 were roughly 14% higher than in 2019, according to Narvar, a returns-management company.

Shipping, warehousing and labor add up to make returns costly. In addition, many items are out of season by the time they come back to retailers and must be resold at hefty markdowns, which can further eat into profits.

On average, the cost to process $100 of returned merchandise is about $26.50, according to Narvar. Cutting the number of returns in half could increase profits by about 25%, said Amit Sharma, Narvar's chief executive.. wsj.com

RELATED: You could soon be punished for making too many returns


Just 6% of Workers Prefer 'Rarely or Never' Working From Home
The pandemic shift in the workplace appears to have stuck - even if COVID faded

Workplace Flexibility is a Top Issue for American Workers
After the upheaval the pandemic created in the world of work, there's been fierce debate about what workers really want. Demands for flexible work, better pay, opportunities for mentorship and advancement and connection with co-workers all played into the shake-up that caused the Great Resignation — and those desires have continued to reshape the labor market.

People who can work remotely prefer the home office

Among remote-capable workers, 40 percent are fully remote, while 38 percent are hybrid and 22 percent work fully from the office or another workplace. Before the pandemic, 60 percent of these employees worked exclusively on-site.

Desire to work outside the office is high among remote-capable workers, with about 7 in 10 saying they'd choose to work from home "all of the time" (37 percent) or "most of the time" (35 percent). About a quarter of these workers would choose to work from home "some of the time" (23 percent), while just 6 percent would opt to work remotely "rarely or never."

Seventy percent of employees working fully from home expect to keep it up in the next decade. But even remote-capable workers who work fully in offices expect more flexibility in the future, with 61 percent saying they expect to be hybrid in 10 years. washingtonpost.com


Retailers Sit Atop List of Most Reputable Brands
Patagonia and Costco are ranked America's most reputable brands

The results are part of the 2023 survey by the news outlet Axios and market research firm Harris Poll.

Retailers including Patagonia and Costco are leading a list of brands that Americans consider to have the best reputation, according to a newly released survey. Companies like Patagonia and Costco also ranked high among respondents who perceived them as good employers, the report said. Some 18,000 Costco workers are represented by the Teamsters union.






Dollar Tree and Dirt Cheap abruptly announce closure of 15 locations

Will Century 21's Second Act Be More Successful Than Its First?

Walmart is delivering alcohol in five new states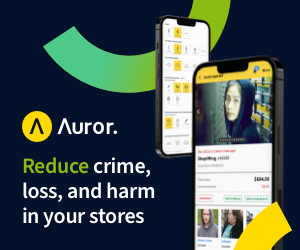 ---


In Case You Missed It

Empower Your Stores With the Future of
Video Loss Prevention
Broaden LP's Impact & Address In-Store Issues
Faster and More Efficiently


Watch Now On-Demand!

Join OpenEye and Gus Downing, publisher of the D&D Daily, for an insightful discussion on how retailers are using OpenEye's latest product, POS Connect, to gain a complete picture of their operations and improve their loss prevention efforts.

Register and discover how to leverage your video surveillance to:
Prevent fraud using proactive business intelligence and advanced tools for loss prevention.

Reduce shrink and fraud by marrying your POS data with video verification.

Improve productivity by evaluating employee performance, training procedures and personnel needs.

Streamline your operations across multiple sites, while reducing the burden on IT.
---
---

Businesses in Every Industry - Including Retail - Hit By Phishing Campaign
SuperMailer Abuse Bypasses Email Security for Super-Sized Credential Theft

Secure email gateways and end users alike are being fooled by a cyberattack campaign that's enjoying skyrocketing volumes against businesses in every industry, globally.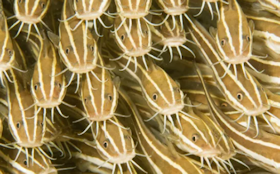 A high-volume credential-harvesting campaign is using a legitimate email newsletter program named SuperMailer to blast out a significant number of phishing emails designed to evade secure email gateway (SEG) protections.

According to a report from Cofense on May 23, the campaign has snowballed so much that SuperMailer-created emails account for a significant 5% of all credential phishes within the firm's telemetry in the month of May so far. The threat seems to be exponentially growing: The monthly volume of the activity overall has more than doubled in three out of the past four months — notable even in a landscape where credential phishing is growing overall.

"Combining SuperMailer's customization features and sending capabilities with evasion tactics, the threat actors behind the campaign have delivered tailored, legitimate-looking emails to inboxes spanning every industry," explained Brad Haas, cyber threat intelligence analyst at Cofense and author of the research.

And indeed, Cofense reports that the threat actors behind the activity are casting a wide net, hoping to haul in victims in a varied sea of industries, including construction, consumer goods, energy, financial services, food service, government, healthcare, information and analytics, insurance, manufacturing, media, mining, professional services, retail, technology, transportation, and utilities.

In this case, SuperMailer offers compatibility with several email systems, which allows threat actors to spread their sending operation across multiple services — this decreases the risk that a SEG or upstream email server will classify emails as unwanted due to reputation. darkreading.com


Will AI Deliver Major Cybersecurity Breakthroughs?
Reality check: What will generative AI really do for cybersecurity?

Cybersecurity professionals are eyeing generative AI's defensive potential with a mix of skepticism and excitement.

Everywhere you look across the cybersecurity industry — on conference stages, trade show floors or in headlines — the biggest companies in the business are claiming that generative AI is about to change everything you've ever known about defending networks and outsmarting hackers.


Whether it's Microsoft's Security Copilot, Google's security-focused large language model, Recorded Future's AI-assistant for threat intelligence analysts, IBM's new AI-powered security offering or a fresh machine learning tool from Veracode to spot flaws in code, tech companies are tripping over one another to roll out their latest AI offerings for cybersecurity.

And at last month's RSA Conference — the who's-who gathering of cybersecurity pros in San Francisco — you couldn't walk more than a few feet on the showroom floor without bumping into a salesperson touting their firm's new AI-enabled product. From sensational advertising, to bombastic pitches to more measured talks from top national security officials, AI was on everyone's lips.

Recent years' rapid advances in machine learning have made the potential power of AI blindingly obvious. What's much less obvious is how that technology is going to be usefully deployed in security contexts and whether it will deliver the major breakthroughs its biggest proponents promise.

Over the course of a dozen interviews, researchers, investors, government officials and cybersecurity executives overwhelmingly say they are eyeing generative AI's defensive potential with a mix of skepticism and excitement. Their skepticism is rooted in a suspicion that the marketing hype is misrepresenting what the technology can actually do and a sense that AI may even introduce a new set of poorly understood security vulnerabilities. cyberscoop.com


Will the Courts Overturn Montana's TikTok Ban?
TikTok sues Montana over its new law banning the app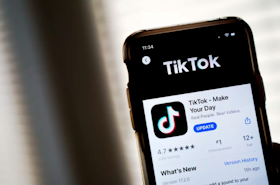 TikTok has filed a federal lawsuit against Montana after the state passed a law last week intended to ban the app from being downloaded within its borders. The widely expected lawsuit argues that banning a hugely popular social media app amounts to an illegal suppression of free speech tantamount to censorship.

Lawyers for Chinese-owned TikTok also argue that the national security threat raised by officials in Montana is not something that state officials can attempt to regulate, since foreign affairs and national security matters are a federal issue.

The suit seeks to have the Montana law, which has not gone into effect yet, overturned. Last week, TikTok creators filed the first challenge to the law, saying it violates free speech rights. The suit calls Montana's concerns that Chinese officials could access Americans' data and subject minors to harmful content baseless.

TikTok has launched what it calls Project Texas in response to the theoretical concerns about the Chinese government potentially using the app to harvest data on Americans, and even spy on U.S. citizens. The $1.5 billion data-security plan, created in collaboration with Austin-based software company Oracle, would keep Americans' data stored on U.S. servers and be overseen by an American team, TikTok says.

TikTok's Chinese ownership has set off legal fights in both the Trump and Biden White House. Right now, Biden administration officials are weighing what to do next after threatening a nationwide ban unless TikTok finds an American buyer.

While TikTok's future in the U.S. remains uncertain, most national security experts agree that scrutinizing TikTok's ties to China is warranted. npr.org


Bridgestone CISO: Lessons From Ransomware Attack Include Acting, Not Thinking

A February 2022 attack knocked the giant tire maker's North American operations offline for several days.

As a CISO that helped his company navigate through the aftermath of a crippling ransomware attack last year, Bridgestone Americas' Tom Corridon says his biggest advice for other organizations is to designate key decision-makers for handling such crises before they happen.

Not having a clear-cut line of action at the executive level in advance can exacerbate the consequences of a cyberattack and allow the attacker an opportunity to create more damage, Corridon said in an interview at Accenture's third annual virtual OT cybersecurity summit last week..

"When you want to pull a lever, when you want to make a decision about disconnecting networks, or paying a ransom, who makes those decisions?" Corridon said. "To know that going in is really, really important because then you are not caught flatfooted. You are not caught looking around the room going, 'is that you, or is that me?'" darkreading.com


FBI: Human Trafficking Rings Force Job Seekers Into Cryptojacking Schemes
Victims of the cybercrime schemes are coerced to participate through violence and having their belongings taken away.

Microsoft: BEC Attackers Evade 'Impossible Travel' Flags With Residential IP Addresses

7 access management challenges during M&A

---

RCC Store 2023 Coming May 30-21

Retail's most influential leaders answer your retail questions

With dozens of curated sessions, networking opportunities, and unexpected breakthrough ideas shared, RCC STORE 23 will re-invigorate your passion for retail and inspire new ways of thinking.



75+ speakers join from across North America and beyond to explores the key issues facing retail leadership including, global economics, inspiring leadership, the latest trends and research, innovative technology and so much more.

The RCC STORE Conference gathers retail experts, executives, brands, and their networks to gather and discuss the future of Canadian retail.

Click here to learn more

---

In Case You Missed It

Retail Council of Canada embarks on new cybercrime awareness venture

The Retail Council of Canada (RCC) recently launched a new cybercrime prevention campaign to provide educational resources for retailers and their employees, from frontline workers to IT security professionals.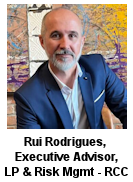 The Retail CyberSecure initiative, which kicked off at the beginning of this year, was made possible through the support of the Ontario Ministry of the Solicitor General and includes partnerships with the RCMP and the Ontario Provincial Police, among other organizations.

The program, which will continue to roll out throughout the year, comprises a series of six webinars along with downloadable guides and e-learning training modules. The resources are offered for free to achieve maximum impact, said Rui Rodrigues, the RCC's executive advisor for loss prevention and risk management.

The issue of cybercrime has become more acute for retailers, he said, as threats continue to ramp up. The pandemic also saw retailers become more reliant on online storefronts when in-store shopping was curtailed or temporarily restricted.

"Over the last few years, we've heard more and more from retail organizations about cyber," said Rodrigues. "You can't escape it."

The CyberSecure initiative is "really focused on ways we could educate, provide awareness and share best practices," added Rodrigues, "and doing it through various mediums."



Three of the six planned webinars are currently available on the RCC Retail CyberSecure resource website, focused on awareness training and current cyberthreats. Webinars on threat action plans, defensive procedures, ransomware training and brute force attacks will follow in the coming months.

Battle on two fronts

In some ways, loss prevention specialists are waging a battle on two fronts: the threat of shoplifting in brick-and-mortar retail locations and the ever-present spectre of cybercrime in the digital realm.

In both cases, education and awareness are key, said Rodrigues, along with collaboration with government and likeminded organizations to get the word out. canadiansecuritymag.com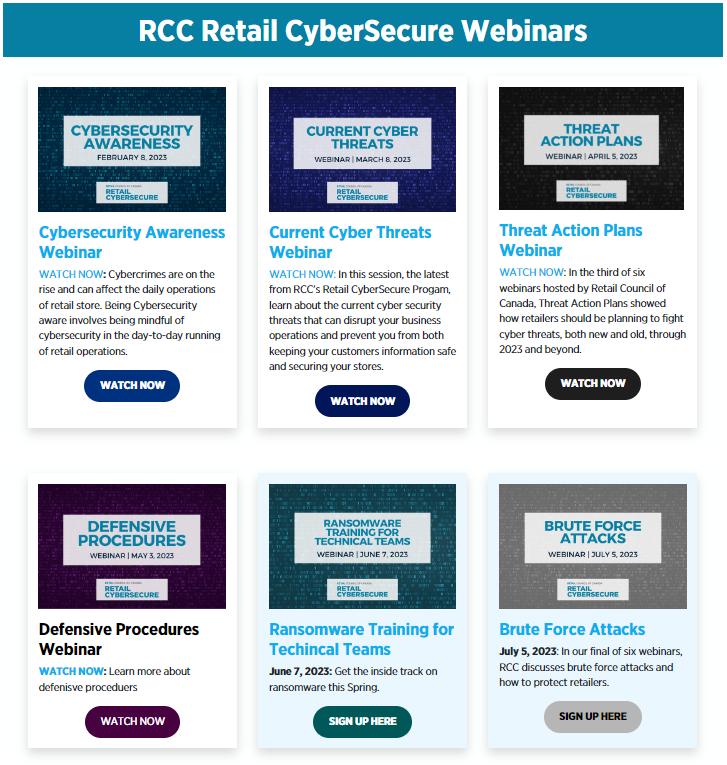 Click here to learn more about the
RCC Retail CyberSecure program

---

AI Impacting Canadian Retail
How AI Is Changing The Retail Landscape In Canada And Beyond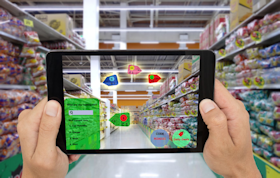 Artificial intelligence (AI) has been a topic of interest in the retail industry in Canada and beyond as of late. Now that it's here, many retailers are looking at how they can adopt and integrate AI into their businesses in an effort to build efficiencies while optimizing operations where possible.

As the benefits of AI become more apparent, the industry is expected to continue to adopt the technology rapidly. Already, retailers are finding ways to utilize AI in day-to-day operations.

AI Brings Opportunities for Enterprise Retailers

Retailers are already finding that AI offers exceptional capabilities and tremendous possibilities, along with some risks. ChatGPT is a particularly buzzworthy topic, with some experimenting with its capabilities. While it might be tempting for retailers to begin utilizing new tech, retailers should consider the maturity of each specific tool before implementing them.

Customer service chatbots are an excellent example of AI in a mature state — many companies use AI chatbots to handle customer service inquiries such as returns, given that it's more cost-effective than relying on human agents.

Automating manual data processes with machine learning (ML) is another way retailers already use AI to gain efficiency. Pivotree recently benchmarked its ML applications, like Pivotree DIVE, against the ChatGPT app and determined that the contextual learning of DIVE proves to be more effective at discerning product data attributes. retail-insider.com


Ottawa unveils 'meaningful and much-needed' bail reforms in the face of 'catch and release' criticism

The federal government had faced sharp criticism from premiers and the Opposition over high-profile cases involving people who had been released on bail.

The federal government signalled to the courts Tuesday that repeat violent offenders should never be released on bail, unveiling a long-awaited package of measures that Ontario said will bring "meaningful and much-needed changes."

Bill C-48 — part of which is a direct response to advocacy from the premiers — will increase the types of serious charges where accused people are required to show why they should not be detained, shifting that burden from prosecutors.

Criminal defence lawyers (Ed. Note; Obviously Canada's progressive's) described it as a "knee-jerk reaction" that will undo progress made to tackle the overrepresentation of Black and Indigenous people in jails.

Tabled by Justice Minister David Lametti in the House of Commons on Tuesday, Bill C-48 proposes that a person charged with a violent offence involving a weapon face a reverse-onus bail if they were convicted of a similar offence in the last five years.

A number of unions representing police officers said they welcomed Tuesday's announcement. thestar.com


U.S. Retailers Struggle to Take Off in Canada
American Retailers Moving Into Canada Find Their Reception Can Be Frosty

Nordstrom Canada Is Just the Latest US Chain To Close Stores As It Struggles North of the Border

Nordstrom was added this year to the growing list of U.S.-based retailers failing to grow in Canada, but some real estate professionals say American businesses can adopt some practices to avoid the same frosty reception north of the border.

Bradley Jones, senior vice president & head of leasing and operations in Canada for real estate developer and investor Oxford Properties Group, said underestimating the Canadian consumer is probably the biggest reason behind some failures of U.S. chains to establish a permanent foothold in the country.

Minneapolis-based Target, which opened 133 locations across Canada but discontinued operations in the country in 2015 amid mounting losses and significant supply chain issues, is probably the most high-profile U.S. retailer to fail to establish itself north of the border. The company didn't respond to a request to comment.

Other retailers based in the United States to fail to make a go of it in Canada in recent years include Express, J Crew, Sears and Sam's Club. Kmart was another victim in the 1990s. Nordstrom Canada became the latest casualty when the Seattle-based department store chain filed for bankruptcy protection in March. costar.com


T&T Supermarket Opens 36,000 Sq Ft Store At CF Fairview Mall In Toronto

Diamond Brand VRAI To Open 1st Canadian Store

1 man injured in 'targeted' shooting at Coquitlam shopping complex, RCMP believe nearby vehicle fire connected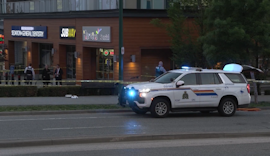 A man is in hospital with serious injuries after a brazen shooting at a busy shopping centre in Coquitlam Wednesday night. The violence unfolded near David Avenue and Coast Meridian Road. RCMP were called to the area around 7:30 p.m. When they arrived, they found a man suffering from life-threatening injuries as a result of the shooting. "Officers immediately began providing first aid to the victim, who has since been transported to hospital," wrote Cpl. Alexa Hodgins, of Coquitlam RCMP in a news release Wednesday night. No details about his identity have been released. Investigators set up police tape around most of the centre as they searched the area for evidence. "This area was highly populated at the time of the shooting, which is very concerning as public safety is our top priority," said Hodgins. bc.ctvnews.ca

RELATED: Coquitlam RCMP expand search for suspect in shopping center shooting


Toronto, ON: New details released after at least 1 shot fired during afternoon robbery at Markham mall
New details have been released after police say at least one gunshot was fired during a robbery at a Markham mall Thursday afternoon. York Regional Police said officers received multiple calls at 3:10 p.m. about a robbery at a jewelry store at a mall in the area of Kennedy Road and Steeles Avenue. Police said a male suspect wearing a suit rang the store's doorbell and waited for an employee to unlock the door. The employee was then assaulted and the suspect entered with three other suspects, police said. They allegedly smashed a display case and took high-end vehicles. "A firearm was discharged in the course of the robbery, but nobody was shot. The suspects then exited the store and fled in a vehicle," police said. globalnews.ca


14-year-old boy charged in connection with Brampton armed robbery: police
A 14-year-old has been charged in connection with an armed robbery in Brampton, Ont., police say. Peel Regional Police said on May 18, two suspects allegedly entered a retail store near the area of Bramalea Road and Clark Boulevard. Police said one of the suspects was allegedly armed with a handgun and demanded money. Officers said the suspects fled the area on foot with a quantity of stolen cash. According to police, the employees were not physically injured as a result of the incident. Police said hours later, a suspect was located in the Kings Cross Road area. globalnews.ca


Suspect facing 29 charges after Canmore grocery store armed robbery

Peel police charge three of four suspects in Brampton electronics store robbery

Police investigate armed robbery at Warwick
---

Amazon Under Investigation After Another Warehouse Death
'They're saying anyone who talks will lose their job'

US regulators launch investigation into worker death at Amazon warehouse

Caes Gruesbeck was killed earlier this month from blunt-force trauma while clearing a conveyor belt at an Indiana facility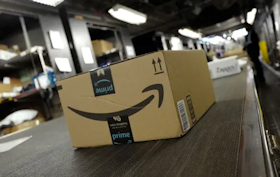 US regulators have launched an investigation into the death of a 20-year-old worker at an Amazon warehouse in Fort Wayne, Indiana.

Caes Gruesbeck was killed on 9 May while working during his shift at the FWA4 warehouse. Gruesbeck was trying to fix a jam on an overhead conveyor when his head was struck. An Allen County coroner report ruled the fatality was caused by blunt-force trauma.

Workers say the incident occurred while Gruesbeck was operating a one-man lift. A spokesperson for Amazon said the worker struck his head on an overhead conveyance system while driving the one-man lift underneath it. The worker was wearing proper personal protective equipment, including a hard hat, and fall protection.

After the incident, Amazon sent workers home with pay and canceled upcoming shifts before reopening the warehouse on 12 May.

The Occupational Safety and Health Administration (Osha) has launched an investigation in response to the incident. In 2022, Osha conducted over 1,100 fatality or catastrophe investigations into workplaces. Osha and the Department of Justice are currently engaged in investigations at numerous Amazon warehouses over worker safety issues.

An Amazon employee claimed management had warned workers about talking to the media about the incident. "They're saying anyone who talks will lose their job," they said. Amazon insisted that workers are permitted to speak to the media without retaliation.

The worker also criticized the safety conditions at the site in the lead-up to the incident.

"The one-man lift should not have been under a conveyor that low," the worker said, explaining that one-man lifts are used by workers to clear packages on conveyor belts at the warehouse when they get stuck. theguardian.com


Walmart Steps Up Online Order Fulfillment
Walmart opens store-based fulfillment center in Arkansas
Walmart opened a store-based fulfillment center in its hometown of Bentonville, Arkansas, the retail giant announced Monday.

The facility, known as a market fulfillment center, will increase the number of daily orders a store is able to fulfill and frees up store employees to handle other tasks, the company said. It's Walmart's second market fulfillment center nationwide, the first being a proof-of-concept center in Salem, New Hampshire.

Like Salem, the Bentonville facility uses a proprietary storage and retrieval system named Alphabot. Robotics automation company Alert Innovation designed this system specifically for Walmart before being acquired by the retailer.

"This new order fulfillment system is truly game changing," said Ryan Simpson, store manager at the Bentonville location, in a statement. "Not only does it enhance the customer experience through quicker, more accurate online order fulfillment, it also provides us the runway to continue growing our business now and in the future." retaildive.com


Amazon responds to walkout plans: 'We respect our employees' rights

Bill Gates Says Amazon and Google are Facing a Major Threat
---
Tulsa, OK: Thieves steal over $350,000 in jewelry & money from jewelry store
Carolina's Jewelry and Repair, a family-owned business located near 21st and Garnett in Tulsa, was burglarized on Thursday night. The burglars appeared to have cut through part of the strip mall where the store is located, then cut through the wall where the safe was kept. More than $350,000 worth of money and gold jewelry was taken, without the thieves ever setting foot inside the store. n Friday, the mall had repaired most of the damage but moved ceiling tiles that burglars had cut through the roof. Pedro and Theresa Arroyo have owned the jewelry business for about 20 years and have never been burglarized in the past. Their son, Pedro J. Arroyo, stated that his parents have never been burglarized in the past and that the incident may force them to scale back the business to just repairs. fox23.com


Wheat Ridge, CO: Couple arrested in Wheat Ridge King Soopers suspected of shoplifting $200,000 worth of goods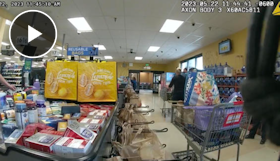 A couple were arrested in a Wheat Ridge King Soopers after store employees suspected them of planning to shoplift about $10,000 worth of goods. When police arrived at the store, they arrested the couple -- identified only as a 33-year-old woman and a 24-year-old man, both from Denver -- and spoke to representatives from the grocery chain. King Soopers employees told investigators that they thought the same couple had stolen approximately $200,000 worth of goods in the last few months from Denver metro-area King Soopers. Bodycam footage from a Wheat Ridge police officer shows goods both in a shopping cart and in the bagging area near a conveyor belt. The latest alleged shoplifting occurred late Monday morning at the Applewood Village location off Youngfield Street. Both suspects were arrested and are facing felony theft charges. "Excellent work by our local business alerting us immediately as well as by the officers who arrived on scene quickly enough to apprehend these suspects before they fled," Wheat Ridge police said in a statement. "The relationships we have with our business community once again prove to be vital in our efforts to curb crime." cbsnews.com


Hartford, CT: Update: Group of 'violent' cell phone robbers stole a fortune from AT&T stores, get stiff prison terms
A group of "violent" robbers who stole hundreds of thousands of dollars worth of cell phones and electronics from a string of Connecticut and Massachusetts AT&T stores in 2021 will face a total of at least 31 years between them in federal prison, prosecutors said Tuesday. Four people collaborated to enter the stores around closing time, point guns at employees and sometimes pistol whip, shove and drag them while robbing the stores. Another person who worked at AT&T stores helped them plan the robberies, drove the getaway car, and coordinated the sale of the stolen items, according to the U.S. Attorney's Office for the District of Connecticut. Alex Josephs, 23, was the latest to be sentenced for his involvement in the conspiracy, and received 10 years. Shaquille Raymond was previously sentenced to six years and Deshawn Baugh was sentenced to nine years. Ronaldo Smith hasn't been sentenced yet. Saviana Bourne, the AT&T employee, was sentenced to six-and-a-half years. They all pleaded guilty. usatoday.com


Boise, ID: Boise Police recover $38k in merchandise after arresting "scooter looter"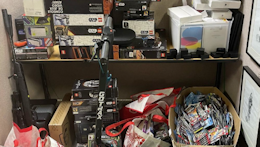 Police Department reports that the Organized Retail Crime Unit (ORC) has recovered roughly $38,000 in stolen merchandise by a suspect on a scooter. The ORC investigators worked with retail partners across the Treasure Valley after learning that the suspect had entered several stores on a motorized scooter, concealed items, and rode out with the stolen merchandise. The Boise Police have dubbed the suspect the "scooter looter," although his real name is Daniel Polletta. Polletta traveled from out of state to commit these crimes and was reportedly headed out of state when officers located him and took him into custody. He now faces 2 counts of Felony Burglary along with other pending charges. idahonews.com


Monroe, NC: Suspected thieves accidentally butt-dial 911 while steal $12,000 of merchandise
Two men accidentally called 911 while burglarizing a manufacturing business in North Carolina, police said. A dispatcher with the Monroe Police Department picked up the call at around 3:30 a.m. on May 17 and at first thought the caller was "in distress," according to a post on the police department's Facebook page. Officers were dispatched to the manufacturing store where the call originated. The dispatcher then heard the caller talking with another person about what items would be "best to steal" and "most useful for them to take," the post says. At one point, one of the men could be heard saying, "The police are coming. We've got to get out of here," Monroe police Lt. Steve Morton told McClatchy News. When officers arrived, they found one of the accused burglars still at the scene, according to the police department. The other man, who investigators later discovered was the one who "butt-dialed" 911, fled the scene, Morton said. The men had loaded around 60 metal construction beams into a vehicle, Morton said. The beams were worth around $12,000. news.yahoo.com


Albuquerque, NM: Home Depot shoplifter takes plea deal in $2,200 theft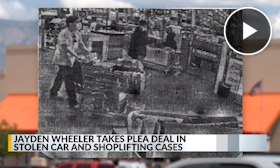 The Albuquerque man accused of stealing thousands of dollars in hardware from Home Depot in 2021 has taken a plea deal. Jayden Wheeler pleaded guilty to shoplifting and conspiracy to commit shoplifting this morning, May 23, 2023. The prosecution says Wheeler and Michael Arnold broke into a locked cage at a Home Depot on the Albuquerque westside and stole thousands worth of goods. Wheeler was arrested by police on his way out of the store. Wheeler also pleaded guilty to a separate offense of receiving a stolen car in January. He now faces one to four years behind bars. His sentencing date has not yet been scheduled. krqe.com


Peabody, MA: Two female shoplifters arrested for $1,200 theft from Sephora at Northshore Mall
---

---

---

Shootings & Deaths

Dillon, SC: Man arrested in deadly Dillon Food Mart shooting was out on bond for another homicide
A man accused of shooting and killing a man at a store was out on bond for another homicide case, according to the Dillon Police Department. Police arrested 25-year-old Taquan Manning for the shooting death of Tylon McCall on Saturday at the Dillon Food Mart on Highway 34 West. He is charged with murder, attempted murder, malicious injury to property and use of a weapon during the commission of a violent crime. On top of the arrest in McCall's death, police said Manning was also arrested for a separate shooting on May 10 along West Hampton Street. Investigators said he was in a car that opened fire on a person who was sitting on their front porch. The victim in the case was not hurt. Manning faces an attempted murder charge in the drive-by shooting case. Police said he committed the crimes while he was out on bond for another murder. According to public index records, Manning was arrested in June 2016. He's accused of shooting and killing Alfred White on North 11th Avenue in Dillon. Public index records don't indicate Manning's bond amount for the 2016 homicide. But police said he was wearing an electronic ankle monitor, but the device hasn't been monitored since December 2022. wmbfnews.com


Virginia Beach, VA: Update: Trial begins for man accused of killing 65-year-old woman at Virginia Beach gas station
In Virginia Beach, a jury is seated and a murder trial is underway Tuesday. Darrius White, 24, is facing several felonies after Virginia Beach investigators accused him of killing 65-year-old Annie Smith woman during a robbery at a Harris Teeter gas station in Haywood Shopping Center on December 13, 2021. Prosecutors said Darrius White committed the robbery with his brother, Michael White. They both face aggravated murder during a robbery, along with several other charges. Michael White's trial will begin in June. A judge dropped the first-degree murder charge for Darrius White's trial, choosing to move forward with aggravated murder as that charge carries steeper penalties if White is convicted. 13newsnow.com


Wythe County, VA: Update: Man convicted of murder in 2020 shooting of 19-year-old Matthew King
The Commonwealth's Attorney for Wythe County, Mike Jones, shared that William Greg Akers III has been found guilty of 1st-degree murder from a homicide that occurred in June of 2020. Akers, who was 17 years old at the time of the incident, was tried as an adult. On June 21, 2020, 19-year-old Matthew King was found shot to death in the parking lot of the Spirit Convenience Store off West Lee Highway. The Wythe County Sheriff's Office arrested Akers that evening. Akers was also found guilty of using a firearm in the commission of murder. He will face sentencing on August 31, 2023. wfxrtv.com


Springfield, MA: Update: Man indicted on first degree murder charges for Holyoke Mall shooting
The Springfield man arrested for the fatal shooting at the Holyoke Mall back in January was indicted on first degree murder charges Monday. According to Hampden District Attorney Communications Director Jim Leydon, 23-year-old Kenneth Santana-Rodriguez of Springfield was indicted by a Hampden County grand jury for the shooting death of 33-year-old Trung "Michael" Tran of West Springfield in January. Around 7 p.m. on Saturday, January 28th, Holyoke Police responded to the Holyoke Mall for numerous emergency calls involving an active shooting event. Holyoke officers, along with the Massachusetts State Police, responded and learned that the shooting took place at the Touch of Beauty Hair & Nail Salon inside the mall. westernmassnews.com


Philadelphia, PA: Employee shot during struggle with customer in Philadelphia store
A store employee sweeping up for the night was shot during a struggle with a customer in the Logan section of Philadelphia, police say. It happened just after midnight Wednesday at 10th Street and Wagner Avenue. Police say the entire incident was captured on surveillance. The customer was seen playing a video machine when he got up and attacked the worker. The struggle lasted about one minute then the suspect shot the worker once in the arm. He's in stable condition. 6abc.com


Saginaw, MI: Teen charged after allegedly shooting at police, robbing 2 stores, stealing 6 vehicles

---

Robberies, Incidents & Thefts
Star Market employee facing charges in grocery store stabbing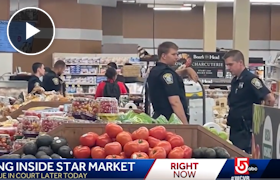 A Star Market employee accused of stabbing a co-worker inside the Star Market grocery store in Boston's Mattapan neighborhood is set to face charges Wednesday. Trevor Charlton, 47, of Hyde Park, was arrested and charged with assault and battery with a deadly weapon, according to police. The stabbing happened Tuesday at 3:30 p.m. inside the River Street grocery store. Police say the victim, an adult male, told authorities that he and the suspect got into a disagreement. The victim said the suspect attacked him with a knife. An employee at the store told WCVB that the incident happened in the store's deli area and involved two store workers. Police said the victim sustained non-life-threatening injuries. They said no weapon was recovered.
wcvb.com
Santa Fe, NM: Police arrest man after $200,000 burglary
Santa Fe Police Officers have arrested a man on multiple charges of burglary and criminal damage to property. 41-year-old Justin Romero allegedly stole thousands of dollars worth of merchandise from two businesses on Palace Avenue in Santa Fe. According to police, the burglaries occurred on Apr. 20 and Apr. 28; the incidents totaled more than $200,000 worth of stolen merchandise, along with $30,000 worth of property damage. Police recovered $64,000 worth of stolen merchandise after arresting Romero. Romero is also a person of interest in other burglaries, according to police. The investigation is ongoing and updates will be provided when they become available. The Santa Fe Police are working with the District Attorney's office to keep Romero detained pending trial.
krqe.com
Cobb County, GA: SWAT catches burglar hiding in shopping center's ceiling
Cobb County police say a burglar tried to hide in the ceiling of a shopping center to avoid SWAT officers. SKYFOX 5 flew over the scene on Windy Hill Road near Drachten Drive between Interstate 75 and Cobb Parkway Tuesday morning. According to authorities, officers responded to Stop & Shop at the shopping center after someone set off an alarm at the store. When officers confronted the man near the front door, police say he ran back inside the building. After a standoff with SWAT that lasted hours, the man surrendered to police at around 9:30 a.m. Police have not identified the person or said what charges they may be facing.
fox5atlanta.com
Tucson, AZ: Authorities investigating Aggravated Assault at Gocery store
Authorities are investigating an aggravated assault that allegedly happened at a grocery store in the Tucson area Tuesday, May 23. The Marana Police Department confirmed officers were called to the Fry's located at Ina and Thornydale. The MPD said the suspect was taken into custody and the victim was transported to a local hospital with injuries that are not life-threatening. A BB gun was used in the assault, according to the MPD.
kold.com
Oklahoma City, OK: 17-year-old girl kidnapped, sexually assaulted gets help from convenience store clerk in OKC
A convenience store clerk helped a 17-year-old girl, who was kidnapped and sexually assaulted, escape her suspected captor. According to a probable cause affidavit, the 17-year-old was kidnapped by a man holding a rope in his hand, threatening her on Friday afternoon. The suspect allegedly told her if she asked for help, he would kill her. The affidavit says the teenager saw a police car as she and the suspect were on their way to a convenience store, but was too scared to flag officers down for help. Once inside the store, the teenager managed to get away from the suspected kidnapper with help from an employee.
fox23.com
Los Angeles County, CA: More than 20 robberies in Lancaster area linked to one group of suspects
Authorities released alarming information on a series of crimes in the Lancaster area in which they say more than 100 cars were stolen, businesses were robbed and two store clerks were shot. Los Angeles County sheriff's detectives held a press conference Tuesday morning, alerting the public of recent armed robberies, some of which occurred in a span of several days. Lancaster Sheriff's Station Det. Benjamin Casebolt said his department believes a "large group of young males" has been coordinating together to commit these robberies. He said most of the time, group members, who are believed to be about 18 or younger, coordinate with one another via text or social media. They meet up at one place and split up from there, according to Casebolt. Many of the suspects are believed to be from the Lancaster area.
abc7.com
Southfield, MI: Fire destroys beauty supply store in Southfield strip mall
Tucson, AZ: Carl's Jr. Restaurant destroyed by fire
New Orleans, LA: Walmart surveillance cameras capture two accused of home burglary and fraud; stolen cards used at 3 area stores
Brentwood, TN: Surveillance video captures woman's purse stolen from cart in Brentwood grocery store
Riverside, CA: Arizona man pleads guilty to robbing Big Lots and PetSmart stores in AZ and So. California
Milton, GA: Mother directs son to return $700 stolen mower to Home Depot
• C-Store – Stillwater, OK – Armed Robbery
• C-Store – Harvard, IL – Robbery
• C-Store – Lexington, KY – Armed Robbery
• Clothing – Newport, MA - Burglary
• Gas Station – Little River, SC – Armed Robbery
• Gas Station – San Francisco, CA – Robbery
• Gas Station – Atlanta, GA – Robbery
• Grocery – Cobb County, GA - Burglary
• Grocery – Wheat Ridge, CO – Robbery
• Hardware – Milton, GA – Robbery
• Jewelry – Tulsa, OK - Burglary
• Jewelry – Santa Fe, NM – Burglary
• Jewelry – Norfolk, VA – Robbery
• Jewelry – Bayshore, NY - Robbery
• Mall – Culver City, CA – Armed Robbery
• Marijuana – Los Angeles, CA – Burglary
• Massage – Jacksonville, FL – Armed Robbery
• Restaurant – Van Buren, AR – Robbery
• Restaurant – Seattle, WA – Burglary
• Walmart – McHenry County, IL – Robbery

Daily Totals:
• 14 robberies
• 6 burglaries
• 0 shootings
• 0 killed

---

None to report.

Submit Your New Hires/Promotions
or New Position
See all the Industry Movement
---




Feature Your Job Here For 30 Days -
70% Aren't On The Boards
Post your job listing
---
Featured Job Spotlights
An Industry Obligation - Staffing
'Best in Class' Teams

Every one has a role to play in building an industry.
Filled your job? Any good candidates left over?
Help your colleagues - your industry - Build 'Best in Class' teams.

Refer the Best & Build the Best
Quality - Diversity - Industry Obligation

---



Director of Retail Solutions - North America
Denver, CO - posted April 5
This role will be focused on selling our SaaS retail crime intelligence platform by developing new prospects, and progressing Enterprise level prospects through our sales process. You will report directly to the VP of Retail Solutions - North America, and work alongside our Marketing, Partnerships and Customer Success team to grow our customer base...

Region Asset Protection Manager: Fresco y Mas Banner (Bilingual Required)
Miami, FL - posted May 17
Responsible for managing asset protection programs designed to minimize shrink, associate and customer liability accidents, bad check and cash loss, and safety incidents for stores within assigned region. This position will develop the framework for the groups' response to critical incidents, investigative needs, safety concerns and regulatory agency visits...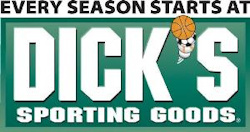 Store Loss Prevention Manager
Gilbert, AZ - posted April 24
Store Loss Prevention Managers are responsible for leading Loss Prevention functions within a specific location and for partnering with Store Operations in an effort to prevent company loss. You will be responsible for driving company objectives in profit and loss control, sales performance, customer satisfaction, and shrink results...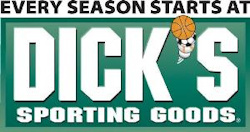 Store Loss Prevention Manager
Tacoma, WA - posted April 24
Store Loss Prevention Managers are responsible for leading Loss Prevention functions within a specific location and for partnering with Store Operations in an effort to prevent company loss. You will be responsible for driving company objectives in profit and loss control, sales performance, customer satisfaction, and shrink results...

Manager, Regional Loss Prevention
Minneapolis, MN - posted April 4
This position is responsible for managing all aspects of loss prevention for a geographic area to reduce and control shortage and other financial losses in 124+ company stores. The coverage areas average $850+ million in sales revenue...



Field Loss Prevention Manager
Atlanta, GA - posted March 21
As a Field Loss Prevention Manager (FLPM) you will coordinate Loss Prevention and Safety Programs intended to protect Staples assets and ensure a safe work environment within Staples Retail locations. FLPM's are depended on to be an expert in auditing, investigating, and training...



Corporate Risk Manager
Charlotte or Raleigh, NC - posted February 14
Summary of Role and Responsibilities: Proactive approach to preventing losses/injuries whether they are to our employees, third parties or customers valuables. They include cash in transit, auto losses or injuries; Report all incidents, claims and losses which may expose the company to financial losses whether they are covered by insurance or not...
---

Featured Jobs

To apply to any of today's Featured Jobs, Click Here

---

---

Sometimes when you're moving so fast and dealing with the mistakes of the day, the frustration levels peak and one can tend to forget that sometimes you've just got to stop, listen and take a breath and maybe talk to a friend about it all. If it's a good friend, they'll bring you back into focus and make sure you don't react too aggressively and make the mistakes even worst. There aren't many friends like that nor ones that you can absolutely trust. But if you've got a couple, make sure you thank them as well for taking the time.


Just a Thought,
Gus




(content subject to approval)
---

Recruiting?
Get your job e-mailed to everyone... everyday
Post on our Featured Jobs Board!
Not getting the Daily?
Is it ending up in your spam folder?
Please make sure to add d-ddaily@downing-downing.com to your contact list, address book, trusted sender list, and/or company whitelist to ensure you receive our newsletter.
Want to know how? Read Here



36615 Vine Street, Suite 103
Willoughby, OH 44094
440.942.0671
copyright 2009-2019
all rights reserved globally