---

Robert Oberosler Announces Retirement After 'Blessed and Challenging 47-Year Career'




Bob Oberosler is retiring after nearly five decades of leadership in the loss prevention / asset protection industry. Among his many roles throughout his storied career, he has served as SVP Loss Prevention at Dollar Tree Stores, Group Vice President - Asset Protection at RITE AID, SVP Supply Chain at Pathmark Stores, VP at Lowe's, and VP LP & Safety at Robinsons May Department Stores.

In an exclusive statement to the D&D Daily, Bob said:

It's time to ride off into the sunset and make way for the next generation. I want to thank the thousands of people that have helped and supported me during my days with Hecht Company, May California, Robinson's May, Lowe's Home Centers, Pathmark Stores, Rite Aid, Dollar Tree/Family Dollar.

I also want to thank the Loss Prevention/Asset Protection professionals and vendor partners for your help, support and collaboration. We face many hard challenges and having people you can trust makes a difference.

Click here for a list of people (my apologies for forgetting a few names - it was not intentional) that I owe a special thank you for your support and trust. In closing, there are few people I owe an apology for times I was not professional: I am sorry.

All the best to the LP/AP & Safety professionals and vendor partners. Be safe and God bless - and thank you to our military and first responders for your service.

The D&D Daily thanks Bob for his decades of leadership and wishes him the best as he begins this next chapter of his life!

---

Looking Back:
Bob's LPNN Interview with Gus Downing
Want to be a Senior Leader?
There's a Price
Bob Oberosler, SVP Loss Prevention for
Dollar Tree & Family Dollar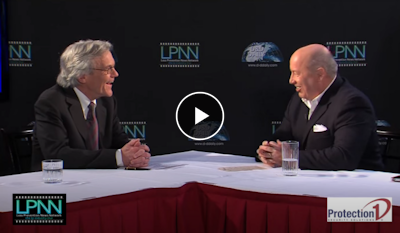 Filmed in January 2015 at the Daily's
'Live in NYC at the NRF Big Show 2015' event

Bob Oberosler, Senior Vice President of Loss Prevention for Dollar Tree and Family Dollar stores, has traveled several times throughout the U.S. for his career, worked seven days a week building an LP program from scratch and spent more hours than he can count taking on extra projects and responsibilities to help him advance in his career. If there's an executive who's paid the price, Bob is it. In this LPNN interview, Bob shares just what it takes to be a senior leader in the LP industry. From volunteering for extra tasks at work to choosing a house you can resell quickly, learn the things executives don't always think about when moving up in an organization.
---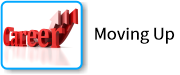 ---
The Monitoring Association Names Keely Daugherty Dir. of Meetings

April 24, 2023, McLean, VA – The Monitoring Association (TMA) is pleased to announce the addition of meeting and events professional Ms. Keely Daugherty to its team. She brings nearly 10 years of experience working in meetings and events for non-profits and membership associations. Most recently, Daugherty managed conferences on a government contract for the U.S. Department of Defense.

"I have always loved bringing people together to celebrate, meet, and learn. I also love seeing the organization's hard work come together in a tangible way," shared Daugherty, "I am excited to meet TMA members at events and create both engaging and meaningful experiences for them to network and share ideas."

Read more here

See All the Executives 'Moving Up' Here

Submit Your New Corporate Hires/Promotions or New Position


---





It's 'Auror Week' on the D&D Daily!

Follow along in the 'Vendor Spotlight' column all week as Auror showcases what its up to at this year's RILA AP conference.

---
---

OpenEye integrates with HALO Smart Sensor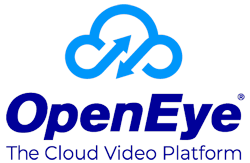 The integration with OWS takes environmental events from HALO Smart Sensors and transmits them to OWS's Alerts engine, to leverage push alerts, emails, and searchable event history, all linked to video from OpenEye systems for video verification.

HALO is a key component in the solution to providing a low-risk environment by monitoring carbon dioxide (CO2), particulate concentrations, humidity, volatile organic compounds (VOC), and nitrogen dioxide (NO2) in the air. Their multi-sensor is capable of vape detection, smoke detection, THC detection, and sound abnormalities like gunshots and shouting in areas a camera cannot be placed. HALO creates safe, healthy, and comfortable environments that prioritize the well-being of all personnel while also helping to save costs through efficient HVAC system operations.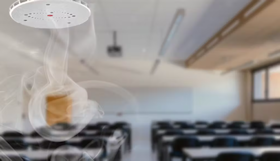 OWS Cloud Integration with HALO Smart Sensor

HALO devices located on the local network transmit events directly to the OWS cloud. The integration with OWS takes environmental events from HALO Smart Sensors and transmits them to OWS's Alerts engine, to leverage push alerts, emails, and searchable event history, all linked to video from OpenEye systems for video verification.

Read more here

---

The U.S. Crime Surge
The Retail Impact

Is North Carolina the Nation's Model in Battling ORC?
North Carolina Wages War Against Retail Theft - But Federal Action Still Needed

North Carolina is taking action and chasing down organized retail crime as small and big retailers alike get rocked with heavy losses.

North Carolina has emerged as one of the nation's leaders in taking action against this specific theft. New legislation enacted in December makes the Tar Heel State one of the few to adopt serious laws addressing the crimes – and retailers are hoping it makes a difference.

In fighting organized retail crime, legislation is the key, said Maria Michel-Manzo, a division chief with the U.S. Department of Homeland Security. Comprehensive legislation has yet to be passed on the federal level – but North Carolina jumped to the forefront of the fight last year with the passage of a new bill.

The law, in effect as of December, takes multiple stabs at curbing theft and protecting retailers in the state. It creates a new Class F Felony for perpetrators who steal $50,000 and up from one or more retail stores over a 90-day period.

If $100,000 or more is stolen, the perpetrators could see a Class C felony charge with a sentence of between four and 15 years in prison.

"It gives [retailers] a stronger stick to swing with to protect them against crime," said N.C. Rep. Robert Reives, who helped pass the legislation. "It's a disincentive for theft and for these types of activities. And the more disincentives you put out there, the better off everybody is because a mom-and-pop may seem to feel the same thing as a Walmart."

In addition to stronger punishments, the legislation allows retailers to recoup damages for the property stolen as well as damage caused during the crime – such as broken windows.

It also makes an effort to curb online marketplaces from selling stolen merchandise.

The INFORM Consumers Act, focused exclusively on verification for third-party sellers, was passed by the U.S. Congress at the end of last year. A larger bill aiming to combat organized retail crime was introduced in the U.S. Senate earlier this year but has not yet progressed. bizjournals.com


'Organized Looting' Hitting Delaware Retailers
But police lack the 'manpower' to deal with the theft surge

Retail theft continues to plague Delaware businesses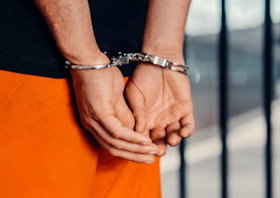 While retail theft continues to increase in Delaware, according to state police records, it doesn't seem to be happening at the level reported in some cities. At least one retail official says her stores see organized looting by groups.

Julie Miro Wenger, executive director of the Delaware Food Industry Council, which represents grocery and drug stores with a total of 12,000 employees, said that most of the retail theft they're seeing is from organized groups.

Retail theft in Delaware in 2023 is on pace to be higher than in recent years, state police records show. State police have had reports of 1,059 incidents of retail theft or shoplifting this year, he said. In 2022, it had reports of 3,319, up from the 2,477 incidents in 2020.

Police and business officials say that it's possible more theft is occurring, but with hiring problems in police departments, manpower is often steered to more serious crimes.

Mike Quaranta, president of the Delaware State Chamber of Commerce, said it's easier to see that larger companies have a big issue with theft, but the chamber also is still hearing from smaller companies that theft is an issue.

A small shop like a Rehoboth Beach bodega may not be seeing a higher rate of theft, but larger companies, including those national stores like Target and Walmart as well as regional companies such as ShopRite are reporting higher levels of theft, officials said.

Some stores have hired off-duty State Troopers to be on site, Hatchell said.

Quaranta, who is also the mayor of New Castle, said that he's spoken to police in his city, where he says employment shortages are making it harder for police to address all the retail theft they come across. townsquaredelaware.com


Mass Killings Carried Out With Guns Continues to Surge
But legislative action on the federal level continues to be unlikely

Frequent shootings put U.S. mass killings on a record pace

Only 2009 was marked by as many such tragedies in the same period of time.

The U.S. is setting a record pace for mass killings in 2023, replaying the horror on a loop roughly once a week so far this year.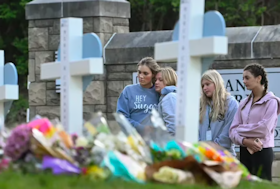 The carnage has taken 88 lives in 17 mass killings over 111 days. Each time, the killers wielded firearms. Only 2009 was marked by as many such tragedies in the same period of time.

The bloodshed represents just a fraction of the fatal violence that occurs in the U.S. annually. Yet mass killings are happening with staggering frequency this year: an average of once every 6.53 days, according to an analysis of The AP/USA Today data.

The 2023 numbers stand out even more when they are compared to the tally for full-year totals since data was collected. The U.S. recorded 30 or fewer mass killings in more than half of the years in the database, so to be at 17 less than a third of the way through is remarkable.

From coast to coast, the violence is sparked by a range of motives. Murder-suicides and domestic violence; gang retaliation; school shootings and workplace vendettas. All have taken the lives of four or more people at once since Jan. 1.

Yet the violence continues and barriers to change remain. The likelihood of Congress reinstating a ban on semi-automatic rifles appears far off, and the U.S. Supreme Court last year set new standards for reviewing the nation's gun laws, calling into question firearms restrictions across the country. inquirer.com


"Most people say, 'I bought the gun to protect myself and my family against home invasion'"
Americans bought almost 60 million guns during the pandemic
One-fifth of U.S. households purchased guns during the pandemic, a national arming that exposed more than 15 million Americans to firearms in the home for the first time, academic studies show. Yearly gun sales are running at roughly twice the level of 15 or 20 years ago. Between March 2020 and March 2022, 18 percent of households bought guns, according to a NORC survey

All the new weapons may be fueling a historic surge in gun deaths, which reached record highs during the same period.

"It's a totally different type of gun ownership now," "It's not a rifle stored away somewhere that you take out twice a year to go hunting. It's a handgun, probably a semiautomatic handgun, that you keep in your bedside table or in your glove compartment, or that you maybe carry around with you."

"Five percent of Americans said they bought a gun for the first time during the pandemic, which is a huge number," Roman said. "Those buyers were younger, they were more likely to be renters, they were more likely to be women, they were more likely to be people of color."

With the nation awash in firearms, gun deaths are rising anew. Research by Fleegler and colleagues found that firearm fatality rates increased by nearly half between 2004 and 2021.

More Americans died from gun violence in 2020 and 2021 than in any prior year on record. Gun-related homicides and suicides totaled 48,830 in 2021. Shootings of children nearly doubled during the pandemic. thehill.com


Controlling 'Youth Gatherings' a Top Priority in Chicago
Commission aiding in police superintendent search will weigh candidate plans for controlling youth gatherings
The Community Commission for Public Safety and Accountability, now holding public forums to gather input on helping Mayor-elect Brandon Johnson select a new Chicago police superintendent, will consider ideas for managing large gatherings of youths downtown as it sifts through prospective replacements for the department's boss.

Anthony Driver Jr., president of the commission, said Thursday that strategies for crowd control, as well as "how to deal with youth and youth incidents," are among the commission's search criteria going forward as the group prepares to hand the incoming mayor a shortlist of names.

"There's a number of issues that we face in our city and, (with) each of them, we plan on asking superintendent candidates how they would handle the situation," Driver said. And that includes, he said, the type of chaos seen in the Loop last weekend, which police struggled to handle.

Driver noted that large-scale gatherings of young people in the downtown area are "not a new issue."

Still, handling such impromptu crowds of young people moved quickly up the list of issues on the minds of many who spoke to the commission this week at its latest public hearing. Teens and young adults were captured in viral videos blocking traffic, attacking passersby and jumping on a CTA bus in the heart of Chicago's tourist district, again putting an unwanted national spotlight on city crime. chicagotribune.com


Organized shoplifters are problem in Athens and N.E. Georgia

Teens, guns and mental health: Juvenile crime in El Paso getting more violent

---

New Laws Could Compromise Security Systems at Businesses & Homes
Right-to-repair fight continues for security industry

The Alarm Industry Communications Committee and Security Industry Association continue to be concerned about RTR legislation compromising alarm systems. Laws have been considered in more than 40 states.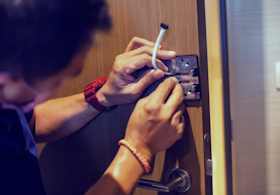 While right-to-repair (RTR) laws have been championed by consumer advocates, legislation tracking across dozens of U.S. states is still giving the security industry some heartburn.

The Alarm Industry Communications Committee (AICC), an arm of The Monitoring Association, continues to be concerned about RTR legislation compromising alarm systems by requiring the disclosure of lockout codes, passwords, system design schematics or other information to customers and third-party contractors attempting their own repairs.

The National Picture

RTR legislation is making its way across the U.S. and it does not appear concerns about security issues are being taken up by lawmakers. Several states have used the Repair Association's template as a basis for their bill. To date, some 40 states have explored such legislation in the last decade, and two dozen of them are actively considering bills this year, according to the Repair Association's website.

The Security Industry Association says a total of 80 RTR bills have been filed across the U.S. at the state level this year, and none of the bills include security exemptions.

Serious Risks

AICC and other industry members are trying to educate relevant state and federal lawmakers that if security codes, passwords, system schematics and other information for alarm systems are made available to the public -- however well-intentioned, "this information will inevitably find its way to those that would use it to defeat alarm services," Prendergast notes.

Bad actors could use the information to disable the alarm systems at businesses or homes, or devices intended for personal safety to prevent stalking. Even critical infrastructure could fall risk to terrorism through an alarm system being disarmed, he says. securityinfowatch.com


Walmart Shareholder Meeting to Hold Votes on Workplace Safety, China Risk
Walmart Inc shareholders will be asked to vote on a number of new proposals including revealing its exposure to China and conducting an independent review of its safety practices related to gun violence at its annual general meeting next month, a securities filing on Thursday showed.

The National Legal and Policy Center, a conservative group, urged Walmart to "report annually to shareholders on the nature and extent to which corporate operations depend on, and are vulnerable to, Communist China, which is a serial human rights violator, a geopolitical threat and an adversary to the United States."

Walmart asked shareholders to vote against the proposal, saying it believed the request for an "open-ended" annual report was "unwarranted," and that it has been transparent in reporting key business risks and following human rights policies.

Walmart does not break out sales in China, where it operates nearly 400 stores and clubs. It recently noted that it "still thinks it has a lot of runway" in the country.

The late Thursday filing also revealed a proposal from a Walmart worker, Cynthia Murray, who asked the company to "conduct a third-party, independent review" of the impact its policies and practices have on workplace violence.

Murray urged Walmart to review its existing workplace safety plans following a mass shooting incident in November at a store in Chesapeake, Virginia, where seven people were killed.

Walmart in response said such a report would not help uphold its commitment to protecting the health and safety of its associates and urged shareholders to vote against it. businessoffashion.com


Straight Out of a Hollywood Script: DoorDash Kidnapping Plot
DoorDash driver kidnapped at gunpoint while making delivery to Tampa hotel

Her family tracked her phone and tracked her down. Police said they'd made an arrest.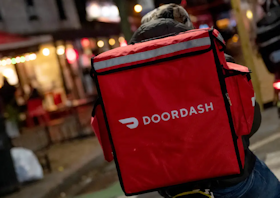 A DoorDash driver was saved by her family after she was kidnapped while making a delivery to a hotel in Tampa, Florida, police said. The delivery driver, a woman in her early 20s, was attempting to make a delivery on April 18 at a Residence Inn on W. Boy Scout Blvd., when a man armed with a gun approached her and forced her back into her car.

At the time of the kidnapping, the Tampa Police Department said in a press release: "The victim had AirPods in her ears and an open line with her girlfriend, who quickly realized that a robbery was occurring. The family of the victim called the police and officers were dispatched to the hotel."

The woman's family tracked her phone to the Belara Lakes Apartments on N. Waterford Avenue and rescued her from the car. The suspect fired multiple times, "with one shot striking a family member of the victim's girlfriend, a female in her 20s, before fleeing the scene," police said.

Both the DoorDash driver and the wounded woman were transported to a nearby hospital with non-life-threatening injuries.

Julian Crowley, a DoorDash representative, said in a statement to Insider: "We are appalled by this heinous and abhorrent crime. No one should ever have to endure something as horrific as this and we're here to support the Dasher in any way we can." businessinsider.com


Retail 'Racial Profiling' Investigation
Investigation launched as Black woman wrongly accused of theft at Aldi condemns store's 'racial profiling'
Aldi has launched an investigation into claims of racial profiling after a Black female customer was mistakenly accused of theft at one of its stores, The Independent can reveal. The woman was shopping in a branch of the supermarket chain when she says a white manager approached her and alleged she was a known shoplifter.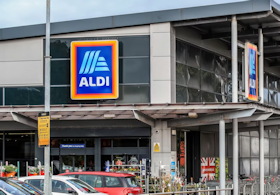 Eleanor, who does not want to use her full name for fear of backlash, had already bought her goods and was about to leave when she says the manager, flanked by a security guard, demanded to search her handbag.

She has now lodged a formal complaint of direct race discrimination and is considering legal action: "The manager racially profiled me; I am deeply distressed by what has happened."

Aldi later confirmed the incident was a case of "mistaken identity" and denied the staff member was racist, despite suggesting that the staffer may be sent on diversity training hours after receiving the initial complaint. It subsequently apologised and launched an investigation following enquiries from The Independent.

The security guard also said the reason the manager targeted Eleanor was "definitely because she is Black" and bemoaned racist conditions within the store among colleagues. independent.co.uk


Bed Bath & Beyond Store Closures Will Start Wednesday
Bed Bath & Beyond Files for Bankruptcy

The company, which failed to fully reckon with the rise of online shopping, said that store closing sales would begin on Wednesday.

Bed Bath & Beyond came out of the 2008 downturn a winner. While competitors like Sharper Image and Linens 'n Things filed for bankruptcy, Bed Bath & Beyond actually expanded its business by acquiring other retailers. Its home-goods emporiums full of towels and kitchen aids — all available at a reduced price with that Big Blue coupon — were beacons that kept shoppers coming back.

Now, as the U.S. economy experiences another period of uncertainty, Bed Bath & Beyond is no longer on top, the result of an increasingly unwieldy corporate structure and its failure to fully reckon with the ascendance of online shopping.

On Sunday, the 52-year-old retailer said it was filing for bankruptcy protection in United States Bankruptcy Court for the District of New Jersey. It said it would start the process of closing the company's 360 Bed Bath & Beyond stores and 120 Buy Buy Baby locations on Wednesday and seek to sell parts of its business. In its Chapter 11 filing, the company said it expected all stores to close by June 30. nytimes.com


Luxury Spending Is Propelling New Store Growth, But Has It Peaked?
Luxury retailers are spending beaucoup dollars to dress up their U.S. presences. Major brands like Dior, Gucci and Hermès are expanding their footprints in prime urban locations like Madison Avenue in New York City and Rodeo Drive in Beverly Hills, California. They're also exploring new stores in emerging hubs like Austin, Las Vegas and Nashville to cater to higher-income consumers.

Luxury brands largely have found success in expanding retail space. Global luxury conglomerate LVMH's U.S. sales grew 15% last year, and the U.S. market accounted for 27% of its overall revenue, despite rising prices caused by inflation.

But some of the gold may be coming off the lily. LVMH said U.S. sales at its top-shelf brands slowed in the first quarter. And U.S. luxury spending in March declined 18% to the lowest monthly rate in nearly three years as fewer people purchased high-end goods, according to credit card data from Citi.

Even so, the weakening market will allow strong, established brands like those owned by LVMH to grab market share, experts said. icsc.com


Lyft slashes 1,200 jobs amid a layoff wave expanding beyond tech

Most corporate economists do not expect a U.S. recession in the next year

UK Shoppers' Use of Contactless Cards Spikes 94% YOY & is #1 Payment Method

UK: Rainfall washes out retail sales in March


Last week's #1 article --

Home Depot Guard Mourned by Community After Fatal Shooting
Shooter: Licensed Security Guard With Criminal Past - Was Shoplifter & Shooter

(Update) Pleasanton, CA: Home Depot guard fatally shot by shoplifter; city grieves
A Home Depot employee set to marry this summer was fatally shot when he confronted a suspected shoplifter inside a store on Tuesday, according to authorities.



Blake Mohs, 26, was working at the home-improvement store when he confronted a woman he suspected of shoplifting, according to a release from Pleasanton police. The woman resisted and shot him; he was taken to a hospital, where he later died.

After the shooting, police said, the woman ran to a getaway car and fled along with the driver. After alerts were sent to nearby law-enforcement agencies with a suspect and vehicle description, the pair were detained by Alameda County sheriff's deputies in East Oakland.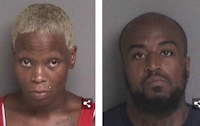 The woman was identified Wednesday by Pleasanton police as Benicia Knapps, 32. Knapps, a licensed security guard with a criminal history involving theft, had attempted to steal a phone charger, according to witnesses.

The man and suspected driver is David Guillory, 31, police said. Alameda County jail records showed Guillory in custody Wednesday on suspicion of child abuse, as well as evading and obstructing police. mercurynews.com sfchronicle.com dailymail.co.uk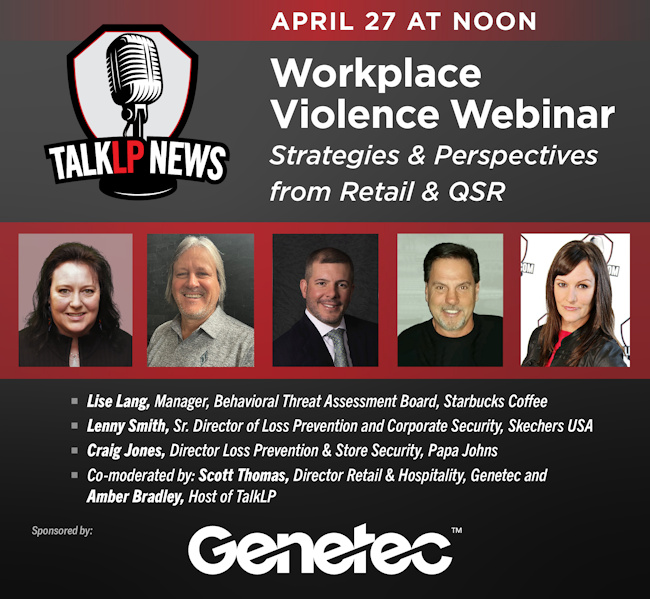 ---



RILA announces Auror as Retail AP Conference Title Sponsor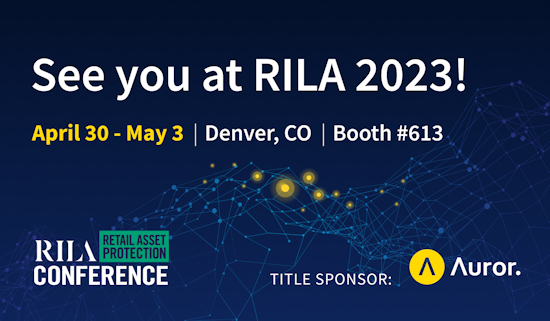 The Retail Industry Leaders Association (RILA) recently announced Auror as the new title sponsor for the 2023 Retail Asset Protection Conference. As the leader in Retail Crime Intelligence, Auror brings a fresh and innovative perspective into RILA's industry conversations around their 2023 theme of resilience and shaping the future.

"Our partnership with a leader like RILA is an indicator of the industry's future," said Bobby Haskins, VP of Retail Partnerships at Auror. "We're excited to bring a fresh perspective to these events and conversations, and together, innovate the future of retail asset protection."

RILA's Retail Asset Protection Conference in 2023 takes place April 30 - May 3 in Denver, Colorado. The annual event includes a world-class speaker lineup, an expo experience, networking opportunities, and much more.

Headed to Denver? Join Auror, FaceFirst, LVT and other senior AP/LP leaders after the RILA welcome reception for THE party of the year!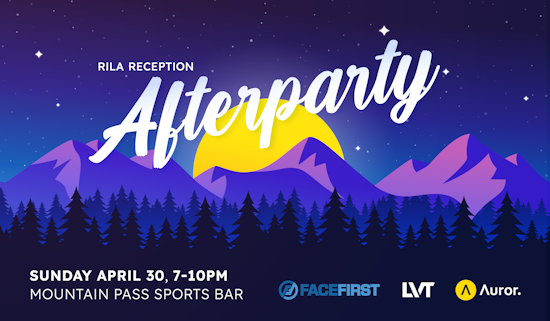 Retailers-only registration: www.auror.co/events/rila-reception-afterparty
---
---

U.S. DEPT OF HOMELAND SECURITY - Creating an AI Task Force
Threats Evolving & Accelerating - Requiring DHS to Evolve Along With It

Tackling an Evolving Threat Landscape – Homeland Security in 2023

Secretary Mayorkas Announces New Measures to Tackle A.I., PRC Challenges at First State of Homeland Security Address



"The homeland security threat environment has evolved from a primarily focused counterterrorism posture to a complex and diverse landscape of challenges that include cyberattacks, domestic extremism, and the COVID-19 pandemic, among others."

A straightforward answer to an important question that addresses the evolved threat landscape that our Department of Homeland Security must now confront. Its evolution is about to accelerate.

Only about six months ago, engaging with an AI chatbot was reserved for a few in Silicon Valley and universities. Today about 100 million users per month are asking an AI chatbot just about anything, from recipe recommendations to requests for scientific analyses.

The exponential growth of internet technology and the change it has driven has been extraordinary. As we reflect on the state of our homeland security today, that explosive growth compels the question: what will this growth mean for our safety and security over the next 20 years?

As threats of the past have changed in form, complexity, and magnitude, so too have new threats emerged. This is perhaps nowhere more acute than in cyberspace.

The profound evolution in the homeland security threat environment, changing at a pace faster than ever before, has required our Department of Homeland Security to evolve along with it.


We have built new institutions, modernized our approach and processes, developed new capabilities, and are harnessing innovation as we deliver critical services that are more in demand than ever before.

To that end, I am directing the creation of our Department's first Artificial Intelligence Task Force that will drive specific applications of AI to advance our critical homeland security missions

Artificial Intelligence Task Force

This is the first time the Department has announced a task force dedicated to AI. The Task Force will drive specific applications of AI to advance critical homeland security missions including:

The Task Force shall report to Secretary Mayorkas regularly on its work and AI efforts across the Department. Within 60 days, the group will deliver a concept of operations and milestones for advancing the four priority initiatives outlined above.

The Task Force shall also be responsible for reviewing and where appropriate implementing the Homeland Security Advisory Council's (HSAC) upcoming findings and recommendations on the intersection of AI and homeland security.

Department-wide 90-day Sprint to Counter Peoples Republic of China (PRC) Threats

The Department-wide 90-day sprint will take immediate action to drive down risk and assess the evolving threat in six key areas: dhs.gov

Watch the full speech: Youtube.com


ChatGPT and Retail
Reality, Hype, What's Next, and How to Prepare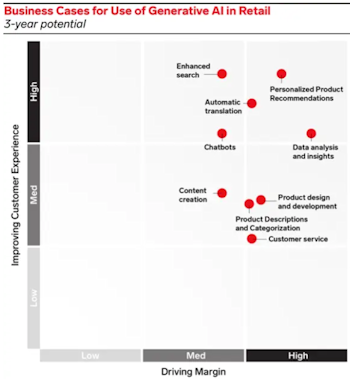 ChatGPT, a language model developed by OpenAI, has fast become one of the biggest buzzwords in retail. The model, launched as a prototype in November 2022, is the latest iteration of the AI technology promising to revolutionize ecommerce. But retailers remain cautious over its potential pitfalls, especially concerning direct interactions with customers. So where exactly will ChatGPT, and generative AI broadly, have the greatest impact in retail, and what are the most and least promising use cases for the technology?

Generative AI is set to have far-reaching implications for the $5.920 trillion global ecommerce sector. The most sizable impact is expected to be seen in the areas of mobile commerce, social commerce, voice commerce, and other top channels such as personalization and product design.

Looking into the future, the most viable and valuable use cases are believed to be chatbots, product descriptions, personalized product recommendations, content creation, automatic translation, data analysis, and product development. However, the not-so-promising use cases for generative AI in retail are in customer service and enhanced search.

Generative AI's rise may seem sudden given the current media frenzy, but it's been evolving for some time. It still has some way to go before it can deliver on its promises, and different retailers are at different stages in terms of understanding its potential. businessinsider.com


Attackers Reaching Retail Targets Through Supply Chain Disruption
What Supply Chain Disruption Means for Retail Cybersecurity
Cyberattacks are a rising cause of supply chain disruption. In 2021, supply chain attacks accounted for 62% of system intrusion incidents, and attackers know that hitting suppliers can allow them to reach bigger targets, like major retailers.

Unlike card-not-present (CNP) and return fraud, both of which are on the rise, supply chain fraud gives attackers access to the target's internal systems, in order to steal data and divert funds. A single successful supply chain attack, therefore, can cause damage on a much larger scale than a fraudulent transaction or return. Because of the potential for serious losses and business disruptions from this rising threat, retailers should review their overall cybersecurity posture and follow these best practices to limit their supply chain attack risk.

Revisit and strengthen your e-mail security. Year after year, e-mail remains one of the main vectors for data breaches, because e-mail messages engage the most vulnerable element of any security program: people. As a result, many organizations are adding artificial intelligence-based e-mail screening tools that can identify and block advanced e-mail threats.

Extend your cybersecurity culture to your supply chain. By requiring new suppliers and vendors to meet certain cybersecurity thresholds, companies can raise the overall level of protection in the vendor ecosystem. Vetting can take time that retailers may feel they don't have to spare, but the time invested in understanding suppliers' security posture can help to avoid supplier-related incidents that can require much more time to resolve and recover from.

Review and strengthen your endpoint security. Retailers that haven't already adopted a unified endpoint management system can take interim steps to strengthen their endpoint security. Good access controls can reduce the opportunities for internal and external attacks to exploit user credentials across the supply chain.

Review and revise your incident response plan. Finally, it's a good idea to take a fresh look at how your organization plans to respond in case of a supply chain attack. A comprehensive plan will detail the steps the IT team will follow — typically, detection, containment, removal and post-incident analysis — as well as the roles that the leadership, PR, marketing and legal teams will play during and after an incident. supplychainbrain.com


Window Users Targeted by Massive Phishing Campaign
'EvilExtractor' All-in-One Stealer Campaign Targets Windows User Data

An uptick in EvilExtractor activity aims to compromise endpoints to steal browser from targets across Europe and the US, researchers say.

A phishing campaign that launched in March and is actively targeting Microsoft operating system users in Europe and the US is making the rounds, using the EvilExtractor tool as its weapon of choice.

Research this week from FortiGuard Labs details the EvilExtractor attack chain, explaining that it usually starts with a legitimate-seeming Adobe PDF or Dropbox link, which instead deploy a malicious PowerShell when opened or clicked, before eventually leading to the modular EvilExtractor malware.

"Its primary purpose seems to be to steal browser data and information from compromised endpoints, and then upload it to the attacker's FTP server," FortiGuard Labs researchers wrote.

The report points out that EvilExtractor was first developed by Kodex, which claimed that, despite its obvious name, it's used as an "educational tool,' according to the EvilExtractor report. "However, research conducted by FortiGuard Labs shows cybercriminals are actively using it as an info-stealer." darkreading.com


The staying power of shadow IT, and how to combat risks related to it

'GhostToken' Opens Google Accounts to Permanent Infection
---


In Case You Missed It

Amazon Stopped 6M Counterfeit Products & 800,000 Fraudulent Sellers in 2022
Amazon Launches Industry Partnership to Help Retailers Identify Counterfeiters

Actual Press Release: Amazon Announces Anti-Counterfeiting Exchange to Help Eliminate Counterfeits Across the Retail Industry

Amazon has launched a private-sector partnership working to stop the sale of counterfeit goods.

The new Anti-Counterfeiting Exchange (ACX) allows participating stores to share information about counterfeiters to help all industry participants identify and stop counterfeiters who might try to use their services, Amazon said in a Thursday (April 20) press release.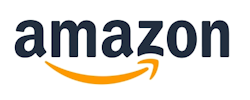 "We want our customers to have confidence in their shopping experience and for brands to know they are protected from counterfeits," Amazon Vice President of Selling Partner Services Dharmesh Mehta said in the release

As PYMNTS reported in November 2022, business is booming for counterfeits.

Patrick Kilbride, senior vice president, global innovation policy center at the U.S. Chamber of Commerce, said in a November blog post that "worldwide trade in counterfeit and pirated goods amounts to over $500 billion each year," that more than half of consumers think they may have purchased a fake item and that most consumers report purchasing those counterfeit items online.

Amazon reported April 4 that it had stopped 6 million counterfeit products from entering the ecosystem in 2022 in Project Zero, making progress in combatting the waves of counterfeit merchandise that have plagued online marketplaces for years.

The firm also said it had blocked 800,000 fraudulent sellers from making it past the account creation step.

The newly launched ACX is designed to combat the strategy commonly used by counterfeiters of moving among different stores in order to try to sell their goods, according to the press release.

Participants can share and receive information about counterfeiters anonymously, the release said.

Other retailers and marketplace service providers interested in stopping the sale of counterfeit goods are invited to join ACX, per the release. pymnts.com


Fighting E-Commerce Fraud with AI
Rainbow Apparel says the biggest challenge in ecommerce fraud is allowing legitimate orders through

Rainbow uses Signifyd's anti-fraud software and AI to detect and flag potential fraud and allow other orders through.

Distinguishing legitimate orders from fraudulent ones is a major problem in ecommerce, says David Cost, vice president of ecommerce and marketing at Rainbow Apparel. The clothing retailer has used anti-fraud software Signifyd for about two years. Cost says it's been key to accepting the right orders.

Rainbow Shops rank No. 710 in the Top 1000. The database is Digital Commerce 360's ranking of the largest North American online retailers by web sales.

Detecting fraud requires sophistication

Rainbow Apparel used to flag suspected fraudulent orders manually, Cost says. Ten years ago, the retailer was rejecting about 2% of all orders. Today, Rainbow only rejects about one-half of a percent of orders.

The goal is to only reject legitimately fraudulent orders.

"There's no other way for us to be able to accomplish that goal," Cost says. It requires automation and AI on a large scale. digitalcommerce360.com


Amazon Is Caught in Wave of Federal, State Worker Safety Cases

6 quick tips to manage ecommerce fraud

Amazon defeats consumer antitrust lawsuit over fulfillment centers
---
Fairfax, VA: Virginia Organized Retail Theft Ring Busted, New York Chinese Nationals Charged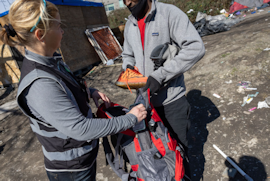 A trio of New York-based Chinese nationals have been charged with allegedly running an organized retail theft ring in Fairfax, Virginia. "You're talking thousands and thousands of dollars in theft," said Fairfax County PD Sergeant Chris Rekas according to Fox5 DC on April 21. The case was publicized by the Department on Facebook and Twitter earlier in the day where they stated the Tysons Urban Team "was alerted to multiple traveling organized retail theft groups performing fraudulent purchases and returns in a neighboring jurisdiction." Accompanying the announcement was a photograph of more than 25 bags seized in the operation, mostly branded with the Macy's logo. Fairfax PD stated that the next day, the team "observed three men at Tysons Corner Center making fraudulent merchandise returns." After arresting the men, officers allege they discovered five pieces of counterfeit identification, $33,000 worth of merchandise composed of 154 different items, and $20,000 in gift cards. Fox5 states that three men, Da Lin, Zujin Qiu, and Zhiyong Wang, residents of New York State, were arrested and charged. The article explains the crime as one involving "using fake information to fraudulently purchase tens of thousands of dollars of items, only to return them at different stores — thereby converting the merchandise into store credit and cash." visiontimes.com


Birmingham, MI: 4 arrested after $4,000+ worth of clothes stolen from Birmingham Lululemon
Royal Oak police arrested four people in connection with the theft of more than $4,000 worth of Lululemon merchandise. According to police, three females went into the Birmingham Lululemon store on Old Woodward Avenue on Wednesday and fled with clothing. Local police departments were notified about the thefts, and Royal Oak police later spotted the suspect vehicle. fox2detroit.com


Portland, OR: Sports cards among items recovered in Hillsboro shoplifting sting
The Hillsboro Police Department's most recent shoplifting sting at the Tanasbourne Town Center ended in multiple arrests. With the help of retailers, police said five people who were allegedly trying to steal merchandise were nabbed Thursday. Two of the five booked into the Washington County Jail had felony warrants out for their arrest. Photos shared by HPD show the nearly two dozen packs of sports cards recovered from the operation. In recent months, law enforcement agencies across the metro area have cracked down on retail theft through blitz operations. koin.com


Daly City, CA: Man arrested for stealing over $3K in stolen goods from Walgreens
A traffic stop led to the discovery of thousands of dollars worth of stolen cosmetics from Walgreens on Wednesday, according to the Daly City Police Department. Shortly after 7:30 p.m., an officer conducted a traffic stop near Mission Street and Templeton Avenue. The driver was a 24-year-old male of San Francisco who had two warrants for his arrest, police said. A search of his vehicle led to police finding over $3,000 worth of stolen cosmetics and other merchandise from Walgreens. The driver was arrested and booked into the San Mateo Main Jail for his warrants and felony possession of stolen property, according to DCPD. kron4.com


Bakersfield, CA: Suspects sought in theft at Hollister store inside Valley Plaza
---

---

Shootings & Deaths

Boston, MA: Update: Driver in Fatal Apple Store Crash to Appear in Court Monday
The driver accused in a deadly crash at the Apple store in Hingham, Massachusetts, last year is scheduled to appear in court Monday on second-degree murder and other charges. Authorities say Bradley Rein, 53, drove through the front of the store on the morning of November of 2022, killing 65-year-old Kevin Bradley, of Wayne, New Jersey, and injuring 22 others. First responders found workers and bystanders administering first aid to the victims, several of whom were badly injured, authorities said. Bradley was pronounced dead at the scene. A grand jury indicted Rein last month on one count of second-degree murder and motor vehicle homicide by reckless operation for Bradley's death. He also faces reckless operation of a motor vehicle, 18 counts of aggravated assault and battery with a dangerous weapon and four counts of assault and battery with a dangerous weapon for the 22 other people who were hurt in the crash. nbcboston.com


Jersey City, NJ: Man, 23, shot to death in Jersey City smoke shop
A 23-year-old man was shot to death in a smoke shop in Jersey City Sunday morning, prosecutors said. Authorities found the victim, Khalil King, with a gunshot wound inside the store at 152 Danforth Ave. in Jersey City at around 12 a.m., officials said. The North Carolina resident was pronounced dead at the scene. There have been no arrests and the investigation remained ongoing. pix11.com


Portland, OR: One dead in Fantasyland adult entertainment store shooting in Southeast Portland
One person was killed in a shooting inside a Fantasyland adult entertainment store in Southeast Portland near Southeast Foster Road and 52nd Avenue around 10:30 a.m. Sunday, April 23, 2023. oregonlive.com


Bronx, NY: Gunman shot man, store worker in the Bronx
A gunman shot a man and a store worker in the Bronx last month, police said Sunday. The first victim, 25, was struck in the leg after the shooter got out of a car and began firing in front of 3600 Bronxwood Ave. in Williamsbridge on March 23 at around 10:15 p.m., according to the NYPD. The victim took cover in a nearby store but the suspect kept firing, striking a 42-year-old worker in the leg, police said. The victims were taken to the hospital in stable condition, police said. The suspect and the driver fled in the vehicle before ditching it near Blackrock and Pugsley avenues, police said. They were last seen running on Pugsley Avenue and remained at large, as of Sunday. The investigation remained ongoing. pix11.com

---

Robberies, Incidents & Thefts
Pineville, NC: Police investigating possible armed robbery at Carolina Place Mall
Officers are investigating what they believe was an armed robbery at Carolina Place Mall on Sunday evening. Police said there were reports of possible shots fired, but later confirmed that no shots were fired and no one was injured. The investigation is still ongoing and details are limited at this time.
wsoctv.com
Indianapolis, IN: Feds break up Indianapolis gun theft ring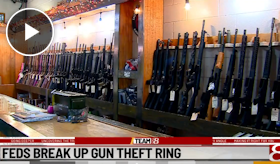 In a federal indictment, four people face federal charges for what authorities call a conspiracy to steal a massive number of guns in central Indiana. I-Team 8 first revealed the thefts a year ago, reporting more than 200 high-quality firearms had been stolen from a warehouse on South Tibbs Avenue.
So far, investigators have retrieved 33 of those guns, leaving more than 170 out on the street
. Zachary Myers, U.S. attorney for the Indianapolis district, said in a news conference Friday, "Over the course of months, these stolen guns disappeared from the stream of commerce and were pumped into our community into the hands of people who had no business having them." Bruce Williams worked at a trucking terminal on South Tibbs Avenue on the west side of Indianapolis. According to investigators, he stole firearms that were being shipped from the manufacturer to federally licensed firearms dealers. Williams had help from Zackary Doss and Kevin Jones, both who are prohibited from possessing firearms due to previous felony convictions, I-Team 8 was told.
wishtv.com
New York, NY: 72-year-old worker held up at gunpoint inside Chinatown electronics store
Delano, CA: Driver crashed into a Taco Bell restaurant
• Adult – Portland, OR – Armed Robbery / one killed
• Auto – El Paso, TX – Burglary
• C-Store – Fort Smith, AR - Burglary
• C-Store – Jersey City, NJ – Armed Robbery / One killed
• C-Store – Chicago, IL – Armed Robbery
• C-Store – Akron, OH – Armed Robbery
• C-Store – Puyallup, WA – Armed Robbery
• Dollar – Oklahoma City, OK – Armed Robbery
• Electronics – New York, NY – Armed Robbery
• Gas Station – Nassau County, NY – Armed Robbery
• Gas Station – Chesterfield, VA – Armed Robbery
• Hardware – Milton, GA – Robbery
• Jewelry – Las Vegas, NV – Robbery
• Jewelry - Daly City, CA - Robbery
• Jewelry - Tulsa, OK – Robbery
• Jewelry - Stockton, CA - Robbery
• Jewelry - Westminster, CO - Robbery
• Jewelry - Santa Maria, CA – Robbery
• Jewelry - Waco TX - Robbery
• Jewelry - Las Vegas, NV – Robbery
• Mall – Pineville, NC – Armed Robbery
• Restaurant – Rochester, NY – Burglary
• Walgreens – Daly City, CA – Robbery

Daily Totals:
• 20 robberies
• 3 burglaries
• 2 shootings
• 2 killed

---

None to report.

Submit Your New Hires/Promotions
or New Position
See all the Industry Movement
---




Feature Your Job Here For 30 Days -
70% Aren't On The Boards
Post your job listing
---
Featured Job Spotlights
An Industry Obligation - Staffing
'Best in Class' Teams

Every one has a role to play in building an industry.
Filled your job? Any good candidates left over?
Help your colleagues - your industry - Build 'Best in Class' teams.

Refer the Best & Build the Best
Quality - Diversity - Industry Obligation

---



Director of Retail Solutions - North America
Denver, CO - posted April 5
This role will be focused on selling our SaaS retail crime intelligence platform by developing new prospects, and progressing Enterprise level prospects through our sales process. You will report directly to the VP of Retail Solutions - North America, and work alongside our Marketing, Partnerships and Customer Success team to grow our customer base...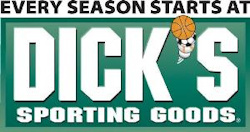 Store Loss Prevention Manager
Gilbert, AZ - posted April 24
Store Loss Prevention Managers are responsible for leading Loss Prevention functions within a specific location and for partnering with Store Operations in an effort to prevent company loss. You will be responsible for driving company objectives in profit and loss control, sales performance, customer satisfaction, and shrink results...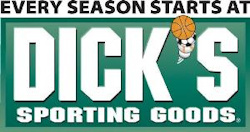 Store Loss Prevention Manager
Tacoma, WA - posted April 24
Store Loss Prevention Managers are responsible for leading Loss Prevention functions within a specific location and for partnering with Store Operations in an effort to prevent company loss. You will be responsible for driving company objectives in profit and loss control, sales performance, customer satisfaction, and shrink results...

Manager, Regional Loss Prevention
Minneapolis, MN - posted April 4
This position is responsible for managing all aspects of loss prevention for a geographic area to reduce and control shortage and other financial losses in 124+ company stores. The coverage areas average $850+ million in sales revenue...



Field Loss Prevention Manager
Atlanta, GA - posted March 21
As a Field Loss Prevention Manager (FLPM) you will coordinate Loss Prevention and Safety Programs intended to protect Staples assets and ensure a safe work environment within Staples Retail locations. FLPM's are depended on to be an expert in auditing, investigating, and training...



Corporate Risk Manager
Charlotte or Raleigh, NC - posted February 14
Summary of Role and Responsibilities: Proactive approach to preventing losses/injuries whether they are to our employees, third parties or customers valuables. They include cash in transit, auto losses or injuries; Report all incidents, claims and losses which may expose the company to financial losses whether they are covered by insurance or not...



Director of Asset Protection & Safety
Mount Horeb, WI - posted January 27
The Director of Asset Protection and Safety is responsible for developing strategies, supporting initiatives, and creating a vibrant culture relating to all aspects of asset protection and safety throughout the organization. As the expert strategist and leader of asset protection and safety, this role applies broad knowledge and seasoned experience to address risks...



Loss Prevention Analyst
Ashburn, VA - posted February 21
This position pays $67,725 - $75,000 per year: The LP Analyst protects the company's assets from internal theft by using investigative resources (i.e., exception-based reporting (EBR), micros reporting, inventory reporting, CCTV, etc.). The primary responsibility of the LP Analyst is to identify potential loss prevention issues such as employee theft in SSP America's operation across North America...



Manager of Asset Protection (Corporate and DC)
North Kingstown, RI - posted February 17
The Manager of Asset Protection - Corporate and Distribution Center ("DC") role at Ocean State Job Lot ("OSJL" and "Company") will have overall responsibility for the ongoing safety and security of all operations throughout the corporate office and supply chain...



Business Continuity Planning Manager
Jacksonville, FL - posted January 26
Responsible for developing, implementing and managing the company's Business Continuity (BCP) and Life Safety Programs to include but not limited to emergency response, disaster recovery and site preparedness plans for critical business functions across the organization. In addition, the position will develop and lead testing requirements to ensure these programs are effective and can be executed in the event of a disaster/crisis...



Region Asset Protection Manager-St Augustine and Daytona Beach Market
Jacksonville, FL - posted January 18
Responsible for managing asset protection programs designed to minimize shrink, associate and customer liability accidents, bad check and cash loss, and safety incidents for stores within assigned region. This position will develop the framework for the groups' response to critical incidents, investigative needs, safety concerns and regulatory agency visits...



Region Asset Protection Manager: Fresco y Mas Banner
Hialeah, FL - posted January 18
Responsible for managing asset protection programs designed to minimize shrink, associate and customer liability accidents, bad check and cash loss, and safety incidents for stores within assigned region. This position will develop the framework for the groups' response to critical incidents, investigative needs, safety concerns and regulatory agency visits...
---

Featured Jobs

To apply to any of today's Featured Jobs, Click Here

---

---

Social networking sites have in essence dissolved any distance between the professional and the personal life of an executive. They enable employers to see every aspect of one's life at any given moment and can show historical patterns that resumes may not overcome in the future. What a person does on the net stays on the net, what is written will be read and, as time goes on, background checks will include social networks that go well beyond Linkedin. On the flip side, one could do well to maintain a sense of professionalism in every thing they do on the net and their profiles.


Just a Thought,
Gus




(content subject to approval)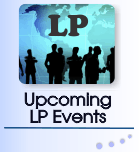 ---

Recruiting?
Get your job e-mailed to everyone... everyday
Post on our Featured Jobs Board!
Not getting the Daily?
Is it ending up in your spam folder?
Please make sure to add d-ddaily@downing-downing.com to your contact list, address book, trusted sender list, and/or company whitelist to ensure you receive our newsletter.
Want to know how? Read Here



36615 Vine Street, Suite 103
Willoughby, OH 44094
440.942.0671
copyright 2009-2019
all rights reserved globally