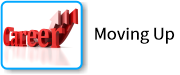 ---

In Case You Missed It

March's Moving Ups

18 New Senior LPs - 7 Appointments - 11 Promotions

Albertsons Companies named Jason Jones Director of Asset Protection for the Intermountain Division
Appriss Retail appoints Michael Osborne as CEO
Auror named Terry Sullivan Vice President of Retail Solutions
CONTROLTEK promoted Kim Scott to Vice President of Strategy and Marketing
DSW Designer Shoe Warehouse promoted Tim Mottershead to Senior Manager - Field Asset Protection
Family Dollar named Todd Luginbill Zone AP Director
Glow Financial Services Limited promoted Marius Poskus to Vice President of Cyber Security
Louis Vuitton promoted Christopher Sanjurjo CLSS, M.A. to Internal Control, AP & Fraud Manager
MTI named Mary Jesse Chairman of the Board
MTI promoted Allen Auchenpaugh to CEO
Party City promoted Gregory Bleakley, CFI,LPC to Regional Asset Protection Director
Party City promoted Michael Lowe to Regional Asset Protection Director
Party City promoted Claude Poucher to Regional Asset Protection Director
Ross Stores promoted Jamie Campbell to VP, Global Crisis & Comms, GSOC & Organizational Safety & Security
Ross Stores promoted Arnold Milliken to Director of Corporate Security
Ross Stores named Mike Reilly, LPC Regional Loss Prevention Director
Savers | Value Village promoted Dustin Wells, CFI to Senior Regional Loss Prevention Manager
Shryne Group Inc. named Mike Valle, CFI, Vice President of Security and Safety

See All the Executives 'Moving Up' Here

Submit Your New Corporate Hires/Promotions or New Position

---

---

In Case You Missed It

Interface Systems Named Retail Dealer of the Year at ISC West



LAS VEGAS - As is its tradition, Digital Monitoring Products (DMP) held its annual ISC West pre-show Owners Forum event at the Keep Hope Alive Event Center at the Las Vegas Cleveland Clinic yesterday.

Perhaps the highlight for integrators was when the company honored its top dealers from the past year. Among them was Interface Systems, which was recognized as 'Retail Dealer of the Year'.

See the pictures below of Interface CTO Brian Garavuso, SVP of Sales & Strategic Alliance Will Kelso, and VP of Product Jim Mack receiving the award:

Last Day to Apply for Vector Security Networks' 2023 LPF Scholarships

Scholarships support LPQ & LPC certification for LP professionals & hopefuls



Loss prevention professionals, as well as those who aspire to work in loss prevention in the United States and Canada, can apply for Vector Security Networks' annual Loss Prevention Foundation (LPF) scholarships now through March 31, 2023.
The scholarships provide financial support to loss prevention professionals or hopefuls seeking to obtain LPQ and LPC certifications. Vector Security began awarding the scholarships in 2009 in support of career development and continuing education for professionals in this important and rapidly-evolving industry.

A total of 327 scholarships valued at more than $323,500 have been awarded since the program began. The scholarships cover all course and examination fees for LPF's Loss Prevention Qualified (LPQ) or Loss Prevention Certified (LPC) certifications.

This year, 10 LPQ and 10 LPC scholarships will be awarded to U.S. based professionals, while another five LPC scholarships will be awarded to those based in Canada. The deadline for submissions is March 31, 2023.

Click here for details & application information


6 ADT Leaders Named to Women in Security Forum Power 100 List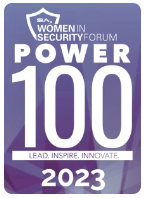 On March 8, the Security Industry Association announced the Women in Security Forum Power 100, a recognition program that honors 100 exceptional women in security who are raising the bar, changing expectations and breaking barriers. ADT is proud to have six winners this year.

More than 1,300 companies are members of the Security Industry Association, a trade association for global security providers. These companies determine the future of the security industry, and it's a tomorrow with women fully integrated at every level of the business. ADT is proud to be one of the companies promoting that vision across the industry.

Read about the 6 ADT leaders in the Vendor Spotlight column below

---

Take action now against active shooter threats

How one retailer's proactive face matching led to ID, arrest without violence

Active shooter attacks spiked by 52.5 percent in 2021, according to the FBI. Most happened in "commerce" areas, such as shopping malls and grocery stores. In response, retailers are quickly adopting technologies, including face matching, that offer advance warning of threats.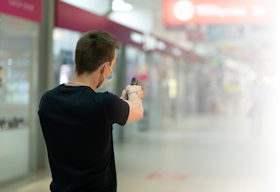 Not all violence is preventable, but retailers can increase their chances of stopping attacks before they start. Here's how one retailer's fast, proactive reaction to a real-life threat led to an arrest with no violence or injuries-and most importantly, before the threatened attack happened.

The retailer became aware of a potential active shooter threat on a popular social media platform. An unknown and unverified individual made a direct threat of gun violence in his post, and he suggested that customers with children avoid the retailer's store.

Minutes after the threat was posted, the retailer ran the profile photo through the FaceFirst Visitor Search Investigation tool. Had the person of interest visited any of the retailer's stores in the past 45 days? Within seconds, the search revealed two face matches at two locations, one from two weeks back and another just one day prior.

The retailer's asset protection team reviewed the matched events and security camera video, then collaborated with local law enforcement. Officers confirmed the man was a known offender, with a record of violent crimes against another retailer and a history of mental illness. Using face matching technology, the retailer formed a threat profile for the man in less than two hours.

Eight days later, the man returned to the retailer's store. As he entered, the FaceFirst system matched his face and immediately generated a match notification. The store management team confirmed the notification and followed the retailer's policy on the notification: "Do not approach-call LE." Law enforcement officers responded quickly and arrested the man nearby. The incident was resolved without violence, and a restraining order was issued soon thereafter. The man has not returned to any of the retailer's stores since his arrest.



Calculate the risks of being caught unaware when a known offender enters your store. If you knew there was a proven solution to keep your valued customers and associates safer from violent offenders, would you implement it? The real risk is answering no. FaceFirst's solution is fast, accurate, and ethical-take action today at facefirst.com.

---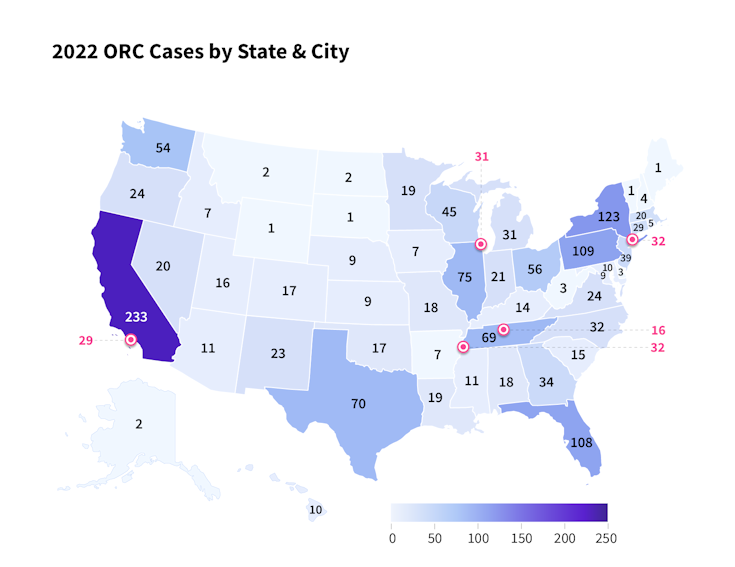 Click here to see the full report


Sponsored by


---

The U.S. Crime Surge
The Retail Impact

15-Year Prison Terms for ORC Convictions in Minnesota?
How Lawmakers In One US State Are Cracking Down Hard On ORC

Minnesota lawmakers are cracking down on organized retail crime proposing up to 15 years of jail time.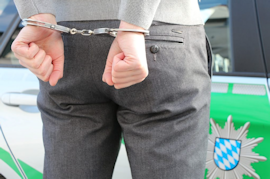 According to Fox9, one could face up to 15 years of jail time if convicted. Fox9 reported that Minnesota experienced a surge of organized retail crime in November 2022 with groups of people raiding stores like Best Buy. The groups take and move things very quickly.

Organized Retail Crime can take the form of various activities. These crimes are often highly organized. Members will specialize in specific roles such as theft, transportation, and sales.

Sometimes, these crimes can be violent. Perpetrators can engage in cargo theft where merchandise from trucks, warehouses, or shipping containers are stolen. Another common tactic is smash-and-grab thefts, where the group breaks into the store and takes as much merchandise as possible with a prompt exit.

Apple Stores have become a popular target for Organized Retail Crime. Fox News reports on these incidents, which are often smash-and-grab thefts. Thieves break into the stores to steal iPhones, iPads, and other products, sometimes even twice in the same day!

Forbes suggests that the industry loses almost $100 billion each year from theft and fraud. These losses can lead to store closures, job losses, and reduced investments in technology and infrastructure.

Retailers often pass on the costs of crime to consumers through higher prices for goods and services.

To mitigate this, Minnesota lawmakers are proposing this bill due to the negative impacts of organized retail crime. The jail time does seem very lengthy in comparison to more severe crimes, however, lawmakers are intent on cracking down. tellmebest.com


Towson Town Center Mall Driving City's Crime Increase

Property Crime Increase in Townsend, Md., Up 40%
"Driven By Surge in Shoplifting in area of Towson Town Center mall"
Overall crime in central Towson rose in 2022 to just above 2019 levels, and was up 29% over 2021.

Last year, drug offenses and other crimes against society jumped 35%, but crimes against people only ticked up 3%.

Assaults, however, rose faster than other crimes against people. Aggravated assaults, in which someone is seriously injured or could have been, surged 25% from 43 in 2021 to 54 last year.

Some other serious offenses, including robbery and auto theft, reached four-year highs in 2022.

The mall, which has a requirement on weekend nights for adult chaperones, is a popular destination for teenagers.

Chemelli said Baltimore County Police officers work closely with the Towson Town Center management and the mall's private security to deal with criminal issues. Police arrested eight people earlier this year after what they described as a "large and unruly crowd" caused property damage near the mall.

According to The Sun's analysis, offenses recorded in the mall area last year represented about 40% of the crimes in downtown Towson. In 2022, that meant 87% of shoplifting offenses, nearly half of all robberies and more than a third of burglaries downtown were reported in the mall retail zone.

The mall area also saw about one in every four aggravated assaults in downtown Towson and about 16% of simple assaults last year, according to the police data.

Lindsay Kahn, a spokesperson for mall owner Brookfield Properties, said the mall has a "state-of-the-art" security program across the property, including 24/7 security guards, parking lot surveillance, closed-circuit TV monitoring, and a partnership with county police that includes off-duty officers on-site.

The mall requires kids under 18 to be accompanied by a "parent or supervising adult" 21 or older after 4 p.m. Fridays and Saturdays, a policy recently extended to Brookfield Properties' other Baltimore-area mall, The Mall in Columbia, after an uptick in fights and disruptions by teens there.

Chemelli said county police don't routinely patrol the mall because it hires its own security, but off-duty officers wear their Baltimore County Police uniforms when they moonlight there. baltimoresun.com


'Like a War Zone'
Faced with relentless crime in downtown Oakland, Businesses are Struggling to Stay Alive

Bay Area restaurants say crime is worse than any time in memory: 'It's like a war zone'

Faced with relentless crime in downtown Oakland, restaurant and bar owners say they're struggling: spending thousands of dollars to fix broken windows; installing security gates, door barriers and alarm sensors; telling customers not to leave anything visible in their cars; and reminding each other to be safe.

They say they feel demoralized and helpless, unsure how to fix what feels like the issue of the moment for restaurants and bars in parts of the Bay Area — particularly in Oakland and San Francisco.

While the number of reported crimes related to theft and vandalism in downtown Oakland dropped dramatically in 2020, probably because of a pandemic-era slowdown in commercial activity, reported rates of these crime types soared starting around last April. The city reported a monthly average of 100 to 120 crimes related to theft, commercial burglary, robbery or vandalism throughout most of 2022, higher than any period in 2019 through 2021. But as of late 2022 and early 2023, these kinds of crime appear to be falling once again. (Oakland Police Department data includes only crimes reported to police and may not accurately capture month-to-month changes in crime rates, especially for specific types of crime.)

Last week, Oakland Police Capt. David Elzey announced that the department would respond to a spike in commercial burglaries — over a dozen reported citywide in five days — by deploying additional officers to the affected neighborhoods.

Downtown business owners say crime feels more frequent and brazen than at any time they can remember. About a month ago, Farley's East, Asha Tea House, the Melt and Parche, all within a few blocks of each other, were broken into on the same day.

Popular cocktail spot Low Bar on Webster Street was burglarized five times in five weeks between Christmas and mid-January, sfchronicle.com


Retail Workplace Crime & Violence Across the Pond
UK: HSE violence at work guidance updated
The Health and Safety Executive (HSE), the national independent regulator for health and safety in the workplace, has updated its guidance for employers on violence at work. The HSE's guidance defines violence and aggression at work, how to prevent it and how workers can be protected from it.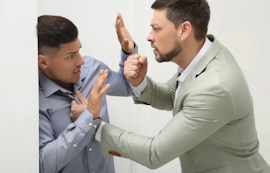 It highlights the importance of risk assessment, reporting and learning from incidents and remaining updated on relevant legislation. The update removed outdated content and reminded employers that violence includes verbal abuse or threats, both online and via the phone.

The guidance also gives specific advice for sectors including retail, which has experienced a rise from 450 cases of violence and abuse per day before the pandemic, to 850 in 2022, according to the British Retail Consortium (BRC).

Risk assessment

The regulations say employers must perform a risk assessment to identify significant risks to its workers and implement effective control measures. This includes how to prevent and manage violence. Fiona McKee, founder of HR consultancy The HR Practice, said employers have a duty to protect workers and should undertake proactive steps to prevent violence at work.

Control measures

The main control measures recommended are implementing a considered work space (for example, suitable queueing systems and signage) and training staff to prevent and de-escalate violence. McKee said: "Employers should invest in training for staff particularly around how to defuse a violent or aggressive situation.

Recording and reporting

Employers must report dangerous occurrences to HSE under the Reporting of Injuries, Diseases and Dangerous Occurrences Regulations (RIDDOR). Workplaces must also record incidents and be sure to adequately support victims. The HSE's full updated advice is available to read here. hrmagazine.co.uk


Would New Assault Weapons Ban Bring Down Mass Shootings?
Did assault weapon ban correspond with drop in mass shootings? Here is what the data shows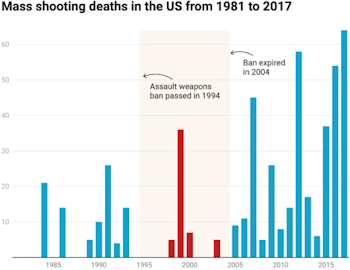 The shooting deaths of three children and three adults inside a Nashville school has put further pressure on Congress to look at imposing a ban on so-called assault weapons. Such a prohibition would be designed cover the types of guns that the suspect legally purchased and used during the March 27 attack.

That ban was limited – it covered only certain categories of semiautomatic weapons such as AR-15s and applied to a ban on sales only after the act was signed into law, allowing people to keep hold of weapons purchased before that date. And it also had in it a so-called "sunset provision" that allowed the ban to expire in 2004.

During the 1994-2004 ban:

In the years after the assault weapons ban went into effect, the number of deaths from mass shootings fell, and the increase in the annual number of incidents slowed down. Even including 1999′s Columbine High School massacre – the deadliest mass shooting during the period of the ban – the 1994-2004 period saw lower average annual rates of both mass shootings and deaths resulting from such incidents than before the ban's inception.

From 2004 onward:

The data shows an almost immediate – and steep – rise in mass shooting deaths in the years after the assault weapons ban expired in 2004.

Breaking the data into absolute numbers, from 2004 to 2017 – the last year of our analysis – the average number of yearly deaths attributed to mass shootings was 25, compared with 5.3 during the 10-year tenure of the ban and 7.2 in the years leading up to the prohibition on assault weapons. oregonlive.com


Using AI & Facial Recognition Tech to Curb Mass Shootings
'Shark Tank' star offers AI solution to prevent mass shootings: 'Monitoring the output of disturbed people'

'Shark Tank' investor suggests utilizing artificial intelligence to monitor social media posts, messages linked to potential mass shootings

As the Tennessee community continues to heal in the aftermath of the Covenant School mass shooting, one prominent investor and entrepreneur suggested a modern way for the government to track and monitor for potential tragedies.

While arguing the unlikelihood of legislating "guns out of America," O'Leary called for the use of artificial intelligence (AI) tools by law enforcement to monitor for indications or disturbing content relating to potential mass tragedies.

"All of these shooters generally post hours before they do the deed on some social media here or there. In China, for example, a combination of face recognition with AI scraping of all the social media would identify this individual hours before they did their move into the school, and they could have been apprehended," O'Leary said.

"Are you willing, in America, to allow AI to scrape social media and target you to law enforcement?" he posited. "If we said yes to that, those people wouldn't be dead." foxbusiness.com


NYC Law Enforcement Prepares for Unrest & Possible Violence
NYPD officers deploy across NYC following Trump indictment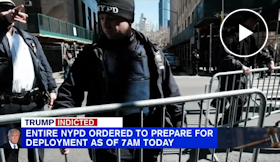 In the wake of the Manhattan grand jury's indictment of former President Donald Trump, all NYPD officers are expected to be deployed across the city in uniform Friday morning, police sources told ABC News.

"They don't have a playbook they can pull out and go, 'oh ex-president indicted we're going to do A, B, C, and D,'" ABC News contributor Rich Frankel said. "This is going to be something completely new."

Frankel spent a career in federal and state law enforcement, and even he said he has no clue how things will play out in Manhattan when the former president surrenders for his arraignment, likely next week, to his likely release on his own recognizance.

The NYPD, US Secret Service, US Marshals and New York State Court Officers will meet Friday to coordinate next week's surrender of former President Trump, law enforcement sources told ABC News.

Representatives from the agencies will also conduct a walk through of the criminal courts building, known colloquially by its address, 100 Centre Street.

"This is going to cause a logistical nightmare for the city because of the protests and because this is going to have to keep him not contained but protected," Frankel said. "I'm sure the FBI is working on any threats they're going to look at any intelligence coming in towards the president and threatening everybody else." abc7ny.com


'Dangerous' New Crime Trend
NYPD issues warning about 'dangerous' TikTok car theft challenge
City officials on Thursday issued a new warning about a "dangerous" TikTok trend that encourages teenagers to steal Kia and Hyundai vehicles. The nationwide "Kia Boyz TikTok Challenge" has hit the Big Apple, with thefts of the popular makes jumping last year, Police Commissioner Keechant Sewell said at a press conference with Mayor Eric Adams.

"As a result, Kia and Hyundai set rules rapidly in communities nationwide, including here in New York City," she said. "In response, the NYPD took immediate steps to educate the public about the problem and to provide New Yorkers with resources to address it." nypost.com


House GOP pans DC Dems claiming 'crime is down'

Richmond, KY: Active shooter training held in Richmond Mall

---

'Live Facial Recognition for Retail Theft Prevention'
Facewatch gets UK Code of Practice certification for live retail facial recognition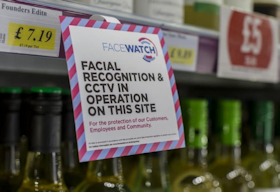 Facewatch's live facial recognition for retail theft prevention has been declared compliant with the UK's Surveillance Camera Code of Practice (SCCP), the company has announced.

The compliance certification was awarded by the Office of the Biometrics and Surveillance Camera Commissioner, Professor Fraser Sampson. The recognition is valid until March of 2024, and reflects adherence to the SCCP, as judged by the Security Systems and Alarms Inspections Board (SSAIB).

The company says it takes privacy protections, compliance with the law and the Code very seriously.

"The award of this certification underlines our commitment to best practice, both to prevent crime and protect staff and customers," comments Facewatch Chairman Nick Fisher. "The public and our subscribers can continue to have confidence in our systems and safeguards."

"The certification scheme goes above and beyond the basic requirements of data protection and is designed, as is the government's Surveillance Camera Code, to enable operators of surveillance camera systems to make legitimate use of available technology in a way that the public would rightly expect and to a standard that maintains public trust and confidence. I acknowledge your excellent and most commendable commitment in that regard arising from your engagement with this process."

There were 103 entities certified under the SCCP as of mid-2021. biometricupdate.com


Despite All the Hype, Union Membership Remains Low
Unions are having a moment. So why isn't union membership booming?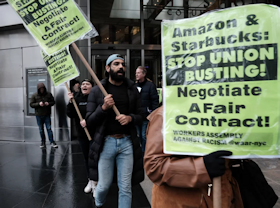 It was the Champagne pop heard around the economy. One year ago this week, a fired Amazon warehouse worker turned labor activist sprayed Champagne and then drank from the bottle outside federal labor offices in New York City.

Since then, though, the Amazon Labor Union has gained little ground. It has yet to win another union election. And Amazon still refuses to sit down for contract negotiations.

In fact, despite the buzz around what seemed like a labor resurgence — the historic win at Amazon, as well as spirited campaigns at Starbucks, on college campuses and retail stores across the country — the overall picture for unions remains bleak.

Just 10% of American workers belonged to a union in 2022, the lowest in Labor Department records going back to 1983, when the rate was 20%. Never mind that 71% of Americans approve of unions, the highest in nearly six decades and up from 48% in 2009, a Gallup poll conducted last summer found.

The bottom line is that labor law itself is tilted in favor of employers, say researchers who study labor movements, often making corporate hostility toward unions too hard to overcome. The recent groundswell of public support is far from enough to spark a union comeback. npr.org


Post-Pandemic Remote Work Data
Do We Know How Many People Are Working From Home?

New Labor Department numbers indicate that fewer Americans worked remotely last year. But many experts criticize the government's data collection.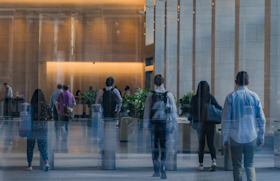 Millions of workers, employers, square feet of real estate and dollars of downtown economic retail are wrapped up in the question of how many people are working from home — yet there remain large discrepancies in how remote work is measured.

The Labor Department, last week, released data indicating a decline in remote work: 72.5 percent of businesses said their employees rarely or never teleworked last year, up from 60.1 percent in 2021 and quite close to the 76.7 percent that had no such work before the pandemic. But while the Labor Department found that remote work was almost back to prepandemic levels, many other surveys show it is up four- to fivefold.

Outside research, including a monthly survey of workers from researchers at Stanford University and the Census Bureau's household survey, indicate that remote work remains prevalent, with Stanford's finding that it accounts for over a quarter of paid full-time workdays in the United States, just slightly down from 33 percent in 2021. Some scholars suggested that the Labor Department's survey may overcount fully in-person work, though the comparisons among the various surveys aren't direct.

"I see this survey as an outlier and not the most reliable measure," said Adam Ozimek, chief economist of the Economic Innovation Group, a public policy organization, describing the Labor Department's survey. "We need to think hard as we try to develop better measures of working from home." nytimes.com


Truck Parking Safety Improvement Act reintroduced with bipartisan support

• Bipartisan, bicameral legislation that would invest hundreds of millions of federal dollars into more truck parking was reintroduced in Congress Wednesday.

• The Truck Parking Safety Improvement Act seeks to address a shortage that has widened in recent years to one parking spot for every 11 trucks on the road, according to the Owner-Operator Independent Drivers Association. OOIDA, which lobbied for the bills, says drivers waste an average of one hour per day looking for parking.

The law would primarily focus on building new truck parking facilities and converting existing weigh stations and rest areas into parking spaces for truck drivers. The U.S. Department of Transportation would award funding grants to applicants on a competitive basis.

"By expanding access to parking options for truckers, we are making our roads safer for all commuters and ensuring that goods and supplies are shipped to market in the most efficient way possible," Bost said. "This is a matter of public safety, and I'm committed to do all I can to drive this legislation over the finish line." transportdive.com


2022's Top 10 Expanders: Dollar General No. 1
Dollar General, At Home, and The TJX companies all signed leases for more than 1.3 million sq. ft. of new space in 2022, positioning them as Nos. 1, 2, and 3 on CoStar's Top 10 expanders list.

Starbucks shareholders want more information about the company's anti-union efforts

Dollar General to bring expanded beauty offering to 300 stores this year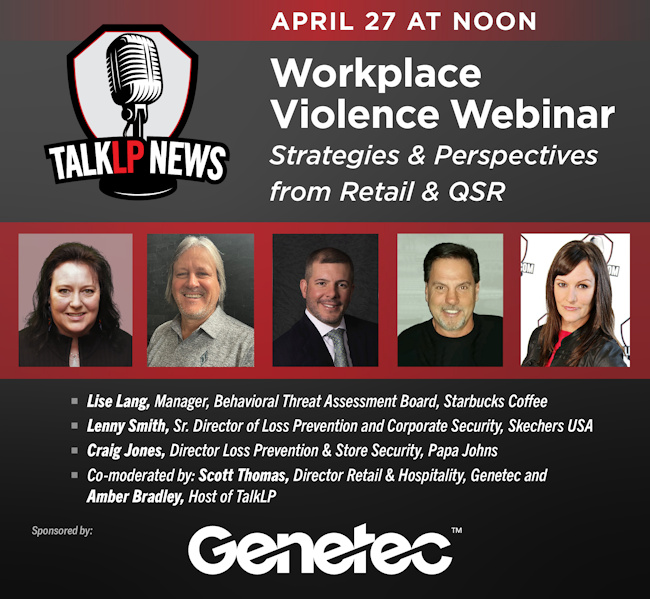 ---


6 ADT Leaders Named to Women in
Security Forum Power 100 List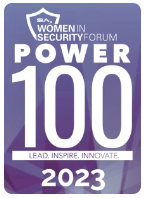 On March 8, the Security Industry Association announced the Women in Security Forum Power 100, a recognition program that honors 100 exceptional women in security who are raising the bar, changing expectations and breaking barriers. ADT is proud to have six winners this year.

More than 1,300 companies are members of the Security Industry Association, a trade association for global security providers. These companies determine the future of the security industry, and it's a tomorrow with women fully integrated at every level of the business. ADT is proud to be one of the companies promoting that vision across the industry.

Award winners from ADT:

| | |
| --- | --- |
| | Holly Borgmann, Vice President, Government Affairs: Borgmann has been an ADT team member for 10 years and is a respected smart security industry thought leader. She focuses on advocating for policies that encourage safety while pursuing innovation. |
| | Maria Campbell-Colespring, Director, Emerging Markets: Colespring conceptualizes and executes Go-to-Market strategies for ADT's mobile safety category to drive engagement and retention. She will mark her sixth year with ADT in May. |
| | Tammy Cozby, Senior Director Monitoring, ADT Commercial: Cozby has nearly four decades of experience in the security industry and helped launch the ADT Commercial Smart Alerts feature, a text messaging service that notifies and allows customers to verify alarms. |
| | Kasia Moore, Vice President, Deputy General Counsel, ADT Commercial: Moore joined ADT in 2020 and leads ADT Commercial's legal team. She was instrumental in the launch of a new four-day women's leadership development workshop, giving women a line of sight into leadership roles. |
| | Carmen Paul, Director, Product Management, ADT Commercial: Paul joined ADT five years ago and has worked in the security sector for nearly 20 years. Paul is currently overseeing ADT's New Product Idea Program for ADT Commercial, which has produced 40 new ideas and one new patent in its first year. |
| | Julie Perkinson-Carpenter, Vice President, Human Resources, ADT Commercial: Perkinson-Carpenter's ADT career spans 25 years in human resources. She played a key role in founding and overseeing the Inclusive Diversity & Belonging Committee. |
Last year, ADT had seven women selected for the 2022 award. Congrats to the 2023 Women in Security Forum Power 100 honorees!
---

---

Walmart's Comprehensive Cybersecurity Risk Formula
In Walmart's Cyber Risk Formula, Every Bug Has a Backstory

The retailer turned to actuaries, insurance experts, accountants and lawyers to help gauge security threats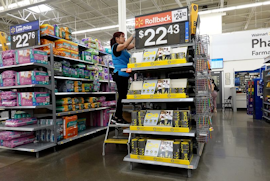 At Walmart Inc., a detailed procedure for calculating cyber risk aims to help the global retailer rank where it puts money and people to decrease exposure to hacking.

"Normally when people think of risk, they say, 'Is it risky, is it not,'" said Russ Buckley, senior director of risk and compliance at Walmart. "We want to decide how risky."

The retailer's cyber-risk calculus evaluates buggy software as well as vulnerabilities in computer equipment, cloud systems and other technology against potential business consequences, Mr. Buckley said.

At Walmart, Mr. Buckley said it is a mistake to leave cyber risk assessments to cybersecurity experts alone. Their tech-centric views often don't take into account other risks the company faces or the business implications of an outage, he said.

The team started by looking at Walmart's own data, including statistics and analysis from firewalls, activity logs and other security tools that watch what happens on the retailer's apps, e-commerce sites, corporate systems and networks worldwide. More than 6 trillion data points are gathered a year from Walmart's cyber systems, said Jason O'Dell, Walmart's vice president of security operations.

Also part of the analysis is industry data from public and government sources as well as the team's own calibrated estimates. Interviews with Walmart's cyber and business staff and industry peers give the team a gut check on what the formulas produce, Mr. Buckley said.

The discovery of a so-called zero day—a vulnerability for which there is no patch—typically spreads fear in the cyberworld but several factors influence how Walmart responds, Mr. Buckley said: "Is there an exploit in the wild? Is it already being used? If Walmart were to be a target, do we have applicable controls to make it a nonissue? If not, how do we get those controls in place?"

The formula also considers the type and value of Walmart data that passes through or resides in a system with the vulnerability, as well as potential business consequences of a hack. Hits to productivity, the company's reputation or consumer trust matter most, he said. "If it's Walmart customer data, exposed to the internet, we break glass and get everybody in and get it fixed," he said. wsj.com


Cybersecurity Investments are Critical for Retail Industry
Retailers must invest in cybersecurity as hackers put them in hot seat

Security breaches remain a significant threat to companies even though many have improved their cybersecurity.


The frequency of cyberattacks has been increasing since 2020, with notable attacks on JD Sports and WHSmith reported in Q1 2023, as widespread remote working that began in response to Covid-19 enabled hackers to easily target employees accessing corporate networks through VPNs, according to GlobalData's Cybersecurity in Retail and Apparel 2022 report. However, security breaches remain a significant threat even though companies have improved their cybersecurity in response to these threats through investment in zero-trust network access (ZTNA), which enables secure access to internal applications for remote workers. Retailers must focus on protecting both consumer and employee data through ongoing investment in cybersecurity, enabling them to prevent cybersecurity attacks in the first place. Indeed, not doing so will only dampen consumer confidence in e-commerce, potentially inhibiting sales via this channel.

The recent cyberattack on WHSmith on Thursday 2 March 2023, during which a hacker gained access to the details of current and former employees, should provide a stark warning to all retailers that cybersecurity investment is a necessity, not an option. The saving grace for WHSmith was the separation of the customer database from its company database, which allowed the retailer to continue trading as normal.

Not only are cyberattacks a risk to retailers' sales, if websites may need to be shut down in the short term, but they also impact customer loyalty and trust in the retailer. Retailers must act quickly to strengthen their cybersecurity to retain their shoppers, as consumers may switch to retailers with more credible reputations. These types of threats will be particularly concerning for online specialists as their customers may be tempted to return to shopping in stores once their trust in buying online is damaged. Using tools such as threat detection and response (TDR) which would identify threats before any malicious behaviour can take place, will add a layer of defence to minimise the frequency of such cyberattacks, thus helping to alleviate existing shoppers' worries about the security of their personal details.

With 65.0% of consumers stating that they are concerned about storing their payment details online, retailers still have a long way to go in strengthening their online safety before consumers' worries are placated. retail-insight-network.com


ChatGPT's Impact on Crime & Law Enforcement
Europol Research Shares How ChatGPT Might Be Used to Facilitate, Fight Crime


ChatGPT now has 100 million users, making it the fastest-growing consumer Internet app available. While many users are exploring how to use ChatGPT—from writing cover letters to creating lesson plans to drafting shopping lists—law enforcement is also carefully tracking how the new artificial intelligence (AI) tool will impact its work.

Recently, Europol's Innovation Lab organized workshops with subject matter experts in operational analysis, serious and organized crime, cybercrime, counterterrorism, and information technology to explore how criminals could abuse LLMs—specifically ChatGPT. The findings were then compiled in ChatGPT—The Impact of Large Language Models on Law Enforcement—that was published on Monday.

"The aim of this report is to raise awareness about the potential misuse of LLMs, to open a dialogue with Artificial Intelligence (AI) companies to help them build in better safeguards, and to promote the development of safe and trustworthy AI systems," according to a Europol press release.

Europol Findings

Europol's analysis of ChatGPT found that while the information that it provides is already available on the Internet, "the possibility to use the model to provide specific steps by asking contextual questions means it is significantly easier for malicious actors to better understand and subsequently carry out various types of crime."

Europol researchers were especially interested in how ChatGPT can be used to enhance phishing by creating more authentic seeming phishing and online fraud campaigns faster at an increased scale.

"ChatGPT may therefore offer criminals new opportunities, especially for crimes involving social engineering, given its abilities to respond to messages in context and adopt a specific writing style," according to the report. "Additionally, various types of online fraud can be given added legitimacy by using ChatGPT to generate fake social media engagement, for instance to promote a fraudulent investment offer."

Additionally, ChatGPT's ability to produce authentic sounding text quickly and at large scale could allow it to facilitate propaganda and disinformation campaigns with little effort from users.

With the knowledge of how ChatGPT can begin to be used by criminals, the Europol researchers wrote that it is critical for law enforcement and non-governmental organizations to be involved in creating new and enhanced safeguards to limit how LLMs can be used for illegal activity. asisonline.org europol.europa.eu


Using ChatGPT in a Security Product
ChatGPT Makes its Security Industry Debut at ISC West

AlertEnterprise to showcase how the AI chatbot can make facility and access management easier for operators

AlertEnterprise, an industry mainstay in the cyber/physical access control market since its founding by Jasvir Gill in 2007, is the first company to find a way to use ChatGPT in a security product. Introduced in late February, the company's Guardian AI Chatbot powered by OpenAI ChatGPT will make its official debut at ISC West (Booth 13115).

The Chatbot is integrated with the company's Guardian access control management system and can quickly answer a range of questions related to physical access, identity access management, visitor management, door reader analytics, and security and safety reporting.

According to the press release, the Guardian AI Chatbot has been trained on ChatGPT's most recent content and prompts, and it can understand and interpret text and voice using a natural language processing (NLP) engine. securityinfowatch.com


Protect your entire business with the right authentication method

Microsoft Patches 'Dangerous' RCE Flaw in Azure Cloud Service
---


Ripple Effect of Amazon's Spending Crackdown
After Amazon's Pullback, The Future Of Multistory Warehouses Is In Question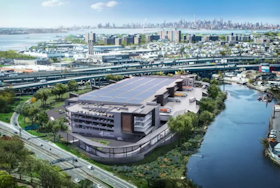 It's been less than five years since Prologis built the first multistory warehouse in the country, and the number of these pricey properties has taken off since. But with millions of square feet of multistory industrial under construction and seeking tenants, questions remain about how deep the demand for this space goes.

There are five multistory properties under construction right now with roughly 5.3M SF of industrial space combined that have no announced leases signed, according to new CompStak data analyzing multistory warehouses.

"It will be interesting to see if we see any acceleration in the sector in terms of construction or whether we really take a pause for the next couple of years," Baumann said in an interview. "Construction is a challenge now, capital costs are rising, e-commerce brands like Amazon are pulling back a little bit."

The only tenants to have taken space in any multistory building so far are Amazon and Home Depot, according to CompStak's data.

Amazon is a tenant at all four of the existing multistory warehouses. The e-commerce giant, with Home Depot, combined to lease up Prologis' groundbreaking Seattle development.

The Jeff Bezos-led company also took the entirety of the the 400K SF multistory logistics center at 640 Columbia St., which was the first multistory property on the East Coast and is now owned by CBRE Investment Management, which paid $330M for it last June.

Baumann said while it is possible there are other firms taking space in those properties, CompStak's analysis didn't show any others aside from Amazon and Home Depot.

Baumann expects this to be a defining moment for multistory development — with the question now if demand will continue to grow, or multistory remains as a small "niche sector." bisnow.com


Alibaba's Break-Up
China's Alibaba to break up empire into six units as Jack Ma returns home
Alibaba Group is planning to split into six units and explore fundraisings or listings for most of them, it said on Tuesday, in a major revamp as China vows to ease a sweeping regulatory crackdown and support its private enterprises.

The U.S.-listed shares of the Chinese e-commerce conglomerate, which have lost nearly 70% of their value since the curbs were imposed in late 2020, rose more than 14%.

Alibaba said the biggest restructuring in its 24-year history would see it split into six units - Cloud Intelligence Group, Taobao Tmall Commerce Group, Local Services Group, Cainiao Smart Logistics Group, Global Digital Commerce Group and Digital Media and Entertainment Group.

The revamp comes a day after Alibaba founder Jack Ma returned home from a year-long stay abroad, a move that dovetailed with Beijing's effort to spur growth in the private sector after two years of crackdown. reuters.com


Walmart e-commerce fulfillment layoffs top 600

Everything you need to know about Amazon's electric delivery vans from Rivian

How machine learning can create a more relevant, profitable e-commerce experience
---
Liberty Township, OH: Shoplifting heist attempt thwarted with help of Tipster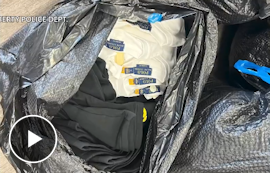 A call warning police about a possible robbery ended in stolen merchandise being returned to a store. The attempted clothing heist was foiled by police in Liberty Township. When officers learned about what was about to happen, they went to the area and watched the store. "Surprisingly, we had a detective waiting in the parking lot for them. Somebody tipped off the cops that it was going down," said store manager Danielle Liggins. It was a brief chase that lasted less than three minutes and came to stop in Girard, resulting in three men being taken into custody.

The three have been accused of stealing merchandise from DTLR — formerly called The Villa — on Belmont Avenue in Liberty on Tuesday afternoon. "Basically, they came in with trash bags. Half of the guys were distracting us, having us going to get shoes and everything," Liggins said. "The other half were hiding trash bags, stuffing everything, emptying all our tables out." "We observed … approximately five males leave the store in two different vehicles — one with a garbage bag that appeared to be full of clothing items," said Liberty police department Capt. Ray Buhula.

Police were already in the area keeping an eye on the store because someone phoned in a tip about what was going to take place. Caller: "I'm calling to report that something's about to get robbed in Liberty Township, and I was calling to give them a heads-up." Dispatcher: "What's going to get robbed?" Caller: "The Villa on Belmont Avenue." Police say they found a trash bag filled with about $900-worth of clothing inside the car. Back at the store, five other bags were filled with about $8,000 in merchandise. wkbn.com


Lacey officers wait at stolen vehicle for suspect to return to it after leaving Target with stolen merchandise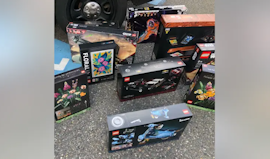 Lacey Police officers arrested a man who they say cut off his ankle monitor, stole a vehicle and then tried to steal merchandise from Target. Over the weekend, one officer waited at the stolen vehicle while another went inside to get surveillance video. A man exited the store with a shopping cart full of stolen merchandise, according to Lacey Police. When he saw the officers waiting at the vehicle, he ran. Officers were able to catch up to the man, who did not identify himself, but said he had just ingested fentanyl. Because of that admittance, he was taken to the hospital. Police then learned that he was a man from Federal Way with a felony warrant for his arrest for possession of a stolen vehicle. It was also discovered that he cut off his GPS ankle monitor. When officers searched the stolen vehicle, more stolen items from Target were found. Overall, about $2,000 worth of stolen merchandise was recovered and returned to the two Target stores. q13fox.com


Port St Lucie, FL: Two teens arrested, charged with stealing $11,000 worth of merchandise from NY Met's Clover Park
Clover Park in Port St. Lucie is the spring training home of the New York Mets and the full-time home of the St. Lucie Mets. Now, it's also a crime scene. The St. Lucie County Sheriff's Office released a photo Wednesday afternoon showing some of the merchandise two teenagers are accused of stealing from the park early Saturday morning. According to the police incident report, an employee arrived at the park around 7 a.m. and "…noticed the glass on the door of the entrance completely shattered and broken as if somebody used a blunt object to break in." The report said detectives checked security video which showed two people, a young man and a young woman, near the entrance to the park around 2 a.m. The report said the two people were inside for nearly three hours before the security video shows them walking out wearing brand-new outfits: shirts, pants, hats, and shorts. Aside from Mets paraphernalia, the two suspects are also accused of taking a long list of other items including watches, wallets, and jewelry along with two Mets bags to carry everything away. Detectives said they were able to trace a set of stolen AirPods to a home in Port St. Lucie and said they found a 15-year-old girl and a 17-year-old boy at the address. The report said the boy confessed to everything, explaining that the girl was hungry so he "…decided to burglarize the Mets training complex to get food for both of them." He said while they were inside, they chose to steal merchandise. The teens are accused of stealing more than $10,000 worth of items. wpbf.com


Accomac, VA:: Guilty plea in Target Cargo thefts
A New Jersey man pleaded guilty Thursday in Accomack Circuit Court to two counts of embezzling from the big-box retailer Target. Forty-year-old Yoanny Justiz, of North Bergen, was driving a truck in the county when the crimes occurred. Counts of conspiracy to racketeer and racketeering were not prosecuted in exchange for the embezzlement pleas. Sentencing was set for July 27. A report made in 2016, showed Justiz was given nine years in prison in New Jersey after admitting to second-degree conspiracy as part of a cargo theft ring that worked to steal tractor-trailers containing cargo from New Jersey, New York, and Pennsylvania. shoredailynews.com


South Setauket, NY: Police seeking 2 suspects in $1000 theft from Target
---

---

Shootings & Deaths

Chandler, AZ: Man fights Ace Hardware employee before being shot, killed by Chandler Police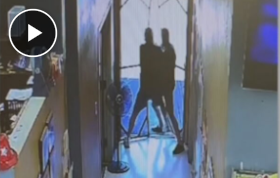 New surveillance shows a suspect fighting a store employee before he was shot and killed by Chandler police earlier this week. The suspect has been identified as 39-year-old Richard Ring. Just before noon Wednesday, police responded to a robbery at an Ace Hardware store. Officers were told Ring shoplifted from the store and fought with an employee. Jim Roberts is the owner of the Ace Hardware store and says the aisles of his store turned into chaos. "He was just kinda babbling and jerky, twitchy, kind of. Definitely kind of weird," he said. "He came to the back door here and tried to get out and one of our team members kinda tried to grab the utility knife at that point. They kinda struggled and the suspect ended up crashing into the wooden door. Then he jumped that wall and headed west." Not long after the incident at the hardware store, neighborhood residents began calling 911 about Ring jumping fences and trying to get into their homes. Arizona's Family later interviewed one of those residents, who said Ring came into his garage yelling for water. Ziggy Sigston says he told Ring to leave and, when he refused, Sigston finally had to pull a gun. Sigston said Ring told him, "if you're going to shoot me, shoot me in the head or in the heart." He then left the garage. Ring was soon found inside another nearby house and as officers began surrounding the home, Ring reportedly went outside armed with a knife. Police told him to drop the knife and when he didn't, an officer shot him. Ring was pronounced dead at the scene. No officers were hurt. azfamily.com


Atlanta, GA: Man killed in shooting at Atlanta convenience store
A man died after being shot at a convenience store Tuesday evening, according to the Atlanta Police Department. Authorities responded shortly before 7:30 p.m. to Metro Quik Mart. The location is near the Metropolitan Library. Atlanta Police said when officers arrived, they found the 51-year-old man shot. He was taken to the hospital and died due to his injuries. "It seems to be an escalated dispute between two individuals," APD Homicide Commander Germain Dearlove said. "It doesn't seem it was a random event. We believe that they are acquaintances of each other." 11alive.com


Surprise, AZ: Man dead after police shooting at Walmart in Surprise
Authorities say a man is dead after a shooting involving officers at a Walmart parking lot in Surprise Tuesday afternoon. Around 12:20 p.m., officers were called to the store near Grand Avenue and Bell Road. Police arrived, and an employee told them 28-year-old Joseph Martin was trespassing and asked to get him off the property. Officers found Martin sitting in the backseat of a car with the door open and tried asking him to leave multiple times. Police say Martin refused and became loud, belligerent and uncooperative, so officers asked him to get out of the car. According to investigators, an officer tried to pull Martin out when he yelled, "I have a gun," and reached under a pile of personal items. Officers then fired at Martin, killing him. azfamily.com


Hanford, CA: 1 dead after shooting outside Hanford pizza shop
One person is dead following a shooting outside a pizza store in Hanford, according to the police department. Officers say they received a call at around 9:50 a.m. for a report of shots fired and someone had been hit. They arrived at a pizza store in the area of 11th Avenue and Grangeville Boulevard and found a man with a gunshot wound to his chest outside. The man, who has not been officially identified, was later pronounced dead in the hospital. Officers have confirmed that the victim, who was in his 20s, was driving the gray vehicle seen outside the business. yourcentralvalley.com


Oshawa, Ontario, Canada: Investigation underway after Employee killed in late-night shooting at Oshawa plaza
Police continue to investigate the fatal shooting of a male late Thursday night at a plaza in Oshawa. Durham Regional Police Service (DRPS) said the incident happened in the area of King Street West and Park Road. Police said when officers arrived, they found a male victim. He was pronounced dead at the scene. In a social media post shared early Friday morning, the Cash Connections. said one of their workers had been killed in a shooting. The second-hand store/pawn shop is located in the same plaza where gunshots rang out late last night. "Valued customers, Late last evening one of our employees was shot and killed outside of the store," Cash Connections wrote on their Facebook page. cp24.com


Kissimmee, FL: 3 people shot at Kissimmee shopping plaza
Three people were shot at a Kissimmee shopping plaza on Thursday afternoon. While investigating the shooting, police blocked off Vine Street between Main and Central as authorities worked to gather information. According to the Kissimmee Police Department, two men sustained gunshot wounds and were taken to a nearby hospital. The third victim was driving by and was struck by a stray bullet. NBC Affiliate WESH reported that the shooting stemmed from an argument. wfla.com


Milwaukee, WI: Mayfair Mall shooting prison sentence; 18-year-old gets 15 years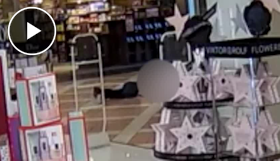 An 18-year-old was sentenced Thursday, March 30 to 15 years in prison for the 2020 shooting at Mayfair Mall. Xavier Sevilla, who was 15 years old at the time of the shooting, pleaded guilty in January to five counts of first-degree reckless injury with a dangerous weapon. Five other criminal counts were dismissed as part of a plea deal. The judge granted Sevilla credit for three years' time served. He was also sentenced to five years of extended supervision. Prosecutors said Sevilla punched someone while on an escalator at Mayfair Mall. When that person's friends rushed him, Sevilla allegedly pulled a gun from his waistband and started shooting. fox6now.com


Santa Cruz, CA: Man behind pot dispensary robbery, shootout sentenced to prison
A man found guilty of a 2018 armed robbery and shootout at an illegal Watsonville marijuana dispensary was sentenced Thursday to 51-years-to-life prison term. A jury found Louis Ledesma, 53, of Watsonville, guilty of felony burglary with a prior felony enhancement, plus a series of weapons enhancements, after his trial concluded in December. Ledesma and a co-conspirator, Dominic Quintana, 32, of Watsonville, robbed occupants living at their Lawrence Avenue pot dispensary of cash and marijuana on June 30, 2018. As the two were taking off on foot, one resident opened fire from a second-floor window, shooting Quintana multiple times and ultimately leaving him dead in the driveway. Ledesma continued to flee, firing shots back toward the home on the way. Watsonville officers ultimately were able to take him into custody outside the Rolling Hills Middle School grounds. Santa Cruz County Superior Court Judge Syda Cogliati handed down Ledesma's sentence Thursday morning. santacruzsentinel.com


Memphis, TN: Shots fired after Family Dollar employee confronted shoplifters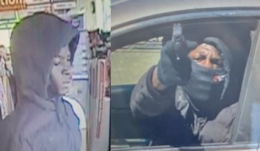 When a store employee confronted two men stealing merchandise, one of them fired shots in response, police said. In the afternoon on March 26 at the Family Dollar at 6586 South Highland, police responded to a call about an aggravated assault. The employee told investigations that he followed the robbers outside the store. As the pair left in a car, the driver fired bullets in his direction, missing him but striking the store. fox13memphis.com

---

Robberies, Incidents & Thefts
Urbana, IL: 17-year-old to be tried as adult in string of robberies at Champaign retailers
A 17-year-old who allegedly took part in a crime spree over several days in November at various Champaign businesses will be tried as an adult. Champaign County Judge Anna Benjamin agreed Monday with
Assistant State's Attorney Brooke Hinman that the juvenile court system did not offer enough resources to assist Chaunell Brown and that he would be better served in the adult system
. Brown was then arraigned on felony charges of possession of a handgun, robbery, two counts of burglary, and aggravated assault with a weapon for crimes that he allegedly committed on three different days in November, including some allegedly done with his father and other youths. The charges of possession of a handgun, robbery and burglary all stem from incidents on Nov. 21. Chaunell Brown is alleged to have been in a group of five people that
included his father, Charnell Brown, 40, who went into GameStop
. While two of the group members distracted the clerk, Chaunell Brown and another youth allegedly stole several PlayStations and ran from the store. Chaunell Brown was allegedly armed that day. About an hour later, the elder Brown allegedly entered the CVS store and asked for the clerk to get some expensive liquor from the case. After the clerk did so, three younger males, including Chaunell Brown, allegedly came in, jumped over the counter and began to attack the clerk, taking the bottles of liquor with them as they ran from the store, later giving them to Charnell Brown. Chaunell Brown was also charged with a Nov. 17 burglary at Market Place Mall in which he allegedly entered J.D. Sports and took several armloads of clothing without paying for it. He was also charged with aggravated assault with a weapon alleging that on Nov. 19,
as he was being removed from the mall by a security officer, he allegedly displayed a handgun with an extended magazine to one of the guards
.
yahoo.com
Calumet City, IL: FBI photos show duo suspected of Armored car robbery outside Big Lots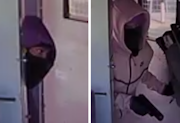 The FBI Chicago office is seeking help with identifying two male suspects linked to an armored car armed robbery in Calumet City. The incident occurred around 10:15 a.m. Monday, March 27, in the parking lot of Big Lots located at 1699 River Oaks Dr. No injuries were reported.
wgntv.com
Houston, TX: Dollar General Customer points gun at grocery store employee, stealing gloves
Baton Rouge, LA: Armed dollar store robber sentenced to 25 years behind bars
Houston, TX: Employee punched in face after confronting robber at Almeda Mall
Topeka, KS: Female Employee faces multiple charges for theft of cash from Car dealership
• C-Store – Topeka, KS – Burglary
• C-Store – Springfield, MA – Armed Robbery
• C-Store – Winston-Salem, NC – Robbery
• C-Store – Winston-Salem, NC – Robbery
• Clothing – Liberty Township, OH – Robbery
• Clothing – Houston, TX – Robbery
• Dollar – Houston, TX – Armed Robbery
• Dollar – Memphis, TN – Armed Robbery/ shots fired
• Dollar – Winston-Salem, NC – Robbery
• Electronics – Saint Albans, VT – Burglary
• Gaming – Bloomington, MN – Robbery
• Gas Station – Stafford County, VA – Armed Robbery
• Hardware – Potter County, TX - Burglary
• Jewelry – Scarsdale, NY – Burglary
• Jewelry - Loveland, CO – Burglary
• Jewelry - Concord, NC – Robbery
• Jewelry - Henderson, NV – Robbery
• Jewelry – Indianapolis, IN – Robbery
• Pawn – Moorestown, NJ – Burglary
• Pharmacy – Tucson, AZ – Armed Robbery
• Restaurant – Morgantown, NC – Armed Robbery
• Restaurant - Bexar County, TX – Robbery
• Sports – Port St Lucie, FL – Burglary
• Target - South Setauket, NY – Robbery

Daily Totals:
• 17 robberies
• 7 burglaries
• 1 shooting
• 0 killed
Weekly Totals:
• 111 robberies
• 22 burglaries
• 3 shootings
• 1 killed

---

None to report.

Submit Your New Hires/Promotions
or New Position
See all the Industry Movement
---




Feature Your Job Here For 30 Days -
70% Aren't On The Boards
Post your job listing
---
Featured Job Spotlights
An Industry Obligation - Staffing
'Best in Class' Teams

Every one has a role to play in building an industry.
Filled your job? Any good candidates left over?
Help your colleagues - your industry - Build 'Best in Class' teams.

Refer the Best & Build the Best
Quality - Diversity - Industry Obligation

---



Retail Partnership Manager
Denver, CO - posted February 22
The Retail Partnerships Manager will play a key role within Auror's North American team; taking ownership of some of our key customers. The role is a great fit for someone who seeks variety and is great at relationship building. You will be seen as a thought leader and trusted advisor for both our customers and the industry alike...



Field Loss Prevention Manager
Atlanta, GA - posted March 21
As a Field Loss Prevention Manager (FLPM) you will coordinate Loss Prevention and Safety Programs intended to protect Staples assets and ensure a safe work environment within Staples Retail locations. FLPM's are depended on to be an expert in auditing, investigating, and training...

Regional Distribution Asset Protection Specialist
Landover, MD - posted February 24
This role is responsible for leading asset protection initiatives and investigating matters pertaining to inventory shrink, policy violations, unauthorized access, fraud, and theft within assigned distribution center(s) - Landover MD, Severn MD, Bluefield VA, Norfolk VA, Lumberton NC...



Corporate Risk Manager
Charlotte or Raleigh, NC - posted February 14
Summary of Role and Responsibilities: Proactive approach to preventing losses/injuries whether they are to our employees, third parties or customers valuables. They include cash in transit, auto losses or injuries; Report all incidents, claims and losses which may expose the company to financial losses whether they are covered by insurance or not...



Director of Asset Protection & Safety
Mount Horeb, WI - posted January 27
The Director of Asset Protection and Safety is responsible for developing strategies, supporting initiatives, and creating a vibrant culture relating to all aspects of asset protection and safety throughout the organization. As the expert strategist and leader of asset protection and safety, this role applies broad knowledge and seasoned experience to address risks...



Loss Prevention Analyst
Ashburn, VA - posted February 21
This position pays $67,725 - $75,000 per year: The LP Analyst protects the company's assets from internal theft by using investigative resources (i.e., exception-based reporting (EBR), micros reporting, inventory reporting, CCTV, etc.). The primary responsibility of the LP Analyst is to identify potential loss prevention issues such as employee theft in SSP America's operation across North America...



Manager of Asset Protection (Corporate and DC)
North Kingstown, RI - posted February 17
The Manager of Asset Protection - Corporate and Distribution Center ("DC") role at Ocean State Job Lot ("OSJL" and "Company") will have overall responsibility for the ongoing safety and security of all operations throughout the corporate office and supply chain...



Business Continuity Planning Manager
Jacksonville, FL - posted January 26
Responsible for developing, implementing and managing the company's Business Continuity (BCP) and Life Safety Programs to include but not limited to emergency response, disaster recovery and site preparedness plans for critical business functions across the organization. In addition, the position will develop and lead testing requirements to ensure these programs are effective and can be executed in the event of a disaster/crisis...



Region Asset Protection Manager-St Augustine and Daytona Beach Market
Jacksonville, FL - posted January 18
Responsible for managing asset protection programs designed to minimize shrink, associate and customer liability accidents, bad check and cash loss, and safety incidents for stores within assigned region. This position will develop the framework for the groups' response to critical incidents, investigative needs, safety concerns and regulatory agency visits...



Region Asset Protection Manager: Fresco y Mas Banner
Hialeah, FL - posted January 18
Responsible for managing asset protection programs designed to minimize shrink, associate and customer liability accidents, bad check and cash loss, and safety incidents for stores within assigned region. This position will develop the framework for the groups' response to critical incidents, investigative needs, safety concerns and regulatory agency visits...
---

Featured Jobs

To apply to any of today's Featured Jobs, Click Here

---

---

Virtually every executive can talk about the basics of their craft, how things should work, what to do in different situations, and the results they got in every position. But what separates the good ones from the great ones is their ability to articulate exactly how they achieved every result and are able to express how they influenced change and dealt with individual conflict situations. The ability to verbalize in detail individual accomplishments, results, mistakes, lessons learned, and how they achieved certain goals in a clear and understandable way is an incredibly powerful trait and one that takes practice, confidence, and a willingness to be self-reflective in order to truly develop it.


Just a Thought,
Gus




(content subject to approval)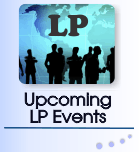 ---

Recruiting?
Get your job e-mailed to everyone... everyday
Post on our Featured Jobs Board!
Not getting the Daily?
Is it ending up in your spam folder?
Please make sure to add d-ddaily@downing-downing.com to your contact list, address book, trusted sender list, and/or company whitelist to ensure you receive our newsletter.
Want to know how? Read Here



36615 Vine Street, Suite 103
Willoughby, OH 44094
440.942.0671
copyright 2009-2019
all rights reserved globally