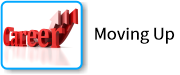 ---

Tiffany Paxton, CCII, LPQ promoted to Investigations Manager - Retail Crime & Fraud for Lowe's Companies


Tiffany has been with Lowe's for more than 15 years, starting with the company in 2006 as Asset Protection Manager. Before her promotion to Investigations Manager - Retail Crime & Fraud, she served as Online Fraud Investigator for nearly four years. Prior to joining Lowe's, she spent nearly three years with the Hattiesburg Police Department as a Crime Analyst. Congratulations, Tiffany!

See All the Executives 'Moving Up' Here

Submit Your New Corporate Hires/Promotions or New Position


---

Putting the brakes on ORC with Purchek

Wednesday, April 13, 2022 - 1:00 p.m. EST

Join the Loss Prevention Foundation as Gatekeeper Systems shares their Pushout Prevention solution Purchek®. In this 1-hour partner showcase, you will learn how
this solution will prevent cart-based theft events, increase customer and employee safety
while providing a high level of visibility and analysis to evolving theft behavior at your doors.

No confrontation is necessary with Purchek, ensuring your shoppers have a positive shopping experience. With offices throughout North America, Europe, and Australia, Gatekeeper serves a growing customer base of both regional and global blue-chip retailers. Headquartered in Foothill Ranch, CA, Gatekeeper's products and services offer an attractive value proposition to retailers, with a typical payback period of twelve months or less.


---

The U.S. Crime Surge
The Retail Impact

LA's Armed Robbery Epidemic - Up 60% Since 2019
Violent Crimes Up 60% in LA According to Latest LAPD Data Since 2019

There has been an increase in the levels of violence and and firearm use during robberies

During a Los Angeles Board of Police Commission meeting earlier this week, LAPD Chief Michel Moore revealed that violent crimes have risen exponentially in the past year, moving the city closer to San Francisco in terms of the highest crime rates in the country.

According to the LAPD, citywide robberies are up 18% compared to this time last year, and up 5% compared to 2020. City wide robberies with a firearm also went significantly up, climbing 44% from this time last year, 57% from 2020, and 60% compared to 2019. While 36% of robberies and 74% of all robberies as part of the increase from last year used a firearm, the LAPD also got into specifics, such as noting that those who wore expensive jewelry in public have been targeted more often in armed robberies.

"Over the course of this year, the Department has experienced an increase in robberies taking place in various communities in the City of Los Angeles," the LAPD said in a press release on Tuesday. "Most concerning is that there has been an increase in the levels of violence used during these robberies and the frequency in which a firearm was used."

Chief Moore also said, "Numerous arrests have been made and federal and state prosecutions are being pursued. There's been a marked increase of armed robberies involving victims wearing expensive jewelry, as well as just other individuals whether they're at commercial stores such as mini markets, convenience stores, gas stations, or on the street."

Multiple factors are cited as the reason for the uptick in crimes ranging from cuts made to the LAPD following the George Floyd incident in 2020 to ongoing economic fallout from the COVID-19 pandemic. However, the largest cited factor has been LA County DA George Gascon. Since being elected in 2020, Gascon has instituted several "criminal justice reforms," including ending policies that had juveniles tried as adults, many crimes being reduced to misdemeanors or having jail time reduced, and the removal of cash bail for most crimes despite California voters voting to keep it in 2020 in Prop 25. californiaglobe.com

Retail Association Sponsors Bill to Strengthen Prop 47
California Retailers Behind Bill to Address Theft Under Prop 47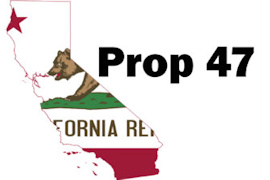 The California Retailers Association and the California Hotel and Lodging Association have partnered with Assemblymember Al Muratsuchi (D – Torrence) to propose Assembly Bill 2390, with the intent of strengthening Proposition 47.

Passed by California voters in 2014, Prop 47 increased the dollar amount by which theft can be prosecuted as a felony from $400 to $950. AB 2390 would allow separate instances of retail theft to be counted in aggregate towards the $950 felony threshold.

"Property theft is a major problem in California," said Assemblymember Al Muratsuchi. "My bill, AB 2390, would hold criminal offenders accountable while providing diversion programs to address the root causes of the crime, such as poverty, mental disorder, or childhood trauma."

This bill would open the door for past offenders to be eligible for diversion programs established by Proposition 47, deterring repeat offenders and providing individuals in need with an alternative to incarceration, opting for life-changing diversion and job training programs, according to a news release.

"We need to strengthen and reform California's underutilized diversion programs to create viable alternatives to jail through rehabilitation that diverts repeat offenders — helping them grow and change. Assembly Bill 2390 (Muratsuchi) prioritizes diversion and job training and provides the tools for repeat offenders to make better life choices," said California Retailers Association President and CEO Rachel Michelin. "This is truly a policy all stakeholders can get behind."

The California Retailers Association is co-sponsoring this legislation and has also taken the lead of Californians for Safe Stores and Neighborhoods, which also supports AB 2390. The bill must also be signed by Governor Gavin Newsom. The bill is scheduled to be brought before committee on April 5. thebusinessjournal.com

Another Progressive DA Facing Possible Recall Over Crime Surge
Mounting Bid Against LA District Attorney Gascón Mirrors DA Recall Effort in SF
Soon after taking office, Gascón proposed a sweeping package of criminal justice reforms that emphasized rehabilitation over punishment.

But following last year's spike in homicides, and amid ongoing concerns about rising rates of violent crime in the region, a campaign to recall Gascón from office is now gathering steam, with a growing number of local officials calling for his ouster.

It's an effort that closely mirrors the drive to unseat DA Chesa Boudin, Gascón's progressive successor in San Francisco — a recall measure that goes before that city's voters in June.

Meanwhile, in Los Angeles, the anti-Gascón campaign needs to gather more than 560,000 signatures by July 6 to get its recall measure on the ballot — a threshold it failed to reach in a similar push last year.

"I want George Gascón to be replaced as district attorney because he is functionally, with his policies, endangering the public," said Steve Cooley, a former DA in the county, who has emerged as one of the key leaders in the current recall effort. "He does that through his many, many directives that basically show great empathy and sympathy for criminals, especially violent and serious criminals, murderers."

To turn public opinion against Gascón, recall backers are highlighting recent violent crime statistics, like LA's 397 homicides in 2021, a 15-year high. Some of those incidents received an enormous amount of media coverage, like the December slaying of prominent philanthropist Jacqueline Avant — the wife of legendary music producer Clarence Avant — during a robbery attempt at her Beverly Hills home. kqed.org

New ORC Bill Continues to Make Headlines
Illinois proposal would create agency to combat organized retail theft gangs
Illinois is one of only three states that do very little to help local police and prosecutors combat organized retail theft. A bi-partisan proposal to change that is pending in the General Assembly. It comes after a series of well-planned attacks that stole merchandise worth millions of dollars from stores in suburban malls and downtown Chicago.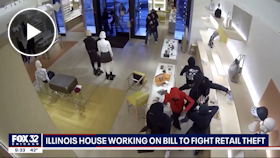 "The Chicago Police Department tries to monitor social media," said Rob Karr, president and CEO of the Illinois Retail Merchants Association. "DuPage County tries to monitor social media. Everybody's doing it independently. Everybody's got their own investigation, 'ok, I've got this event.' And they're not connecting the broader dots, which organized retail crime requires."

After months of behind-the-scenes negotiations, Democrats and Republicans support House Bill 1091. It would allow the Illinois Attorney General to seat a statewide grand jury that could issue indictments for organized retail theft.

A state's attorney in one county could indict organized criminal ring leaders for retail theft in multiple counties, and a new agency would be created specifically to combat organized retail theft gangs.

State Sen. Suzy Glowiak Hilton (D-Western Springs) — whose district includes Oak Brook Center — said her constituents are fed up with the organized robbery rings. She and State Senator John Curran (R-Downers Grove) indicated lawmakers may approve $5 million in first-year funding for a proposed new agency intended to coordinate the fight against organized retail theft. fox32chicago.com

Retail Crime & Violence Surging Across the Pond
Home Office figures show rise in crime for local shops during Covid

Official figures show the link between the Covid-19 pandemic and crimes against retailers and wholesalers.

The Home Office data shows nearly half (46%) of retailers felt there had been an increase in levels of violence and assault between April 2020 and March 2021.

Key findings of the Commercial Victimisation Survey include:

● 38% of wholesale and retail premises in England and Wales experienced crime between April 2020 and March 2021.

● 61% of those surveyed reported that they had experienced verbal abuse, 22% threats or intimidation, and 13% physical attack without injury, all incidents which they believed were related to the pandemic.

● More than a quarter (27%) of premises reported installing crime prevention measures as a result of the Covid-19 outbreak.

● Less than one third of premises impacted by crime reported every incident to the police.

These findings correspond with those of the ACS 2022 Crime Report, published earlier this month, that estimated 35,000 violent incidents in convenience stores in the last 12 months. On average, each store in the convenience sector spent more than £5,000 on crime prevention measures including security staff, CCTV and intruder alarms, the ACS report found.

ACS chief executive James Lowman said: "We know from our own research that criminals repeatedly targeted convenience stores throughout the course of the pandemic and these findings from the Home Office have confirmed this harsh reality. ... However, we also know that retailers have been investing in crime prevention measures in their businesses to send a clear message to perpetrators that these incidents will not be tolerated." talkingretail.com

How San Francisco D.A. Chesa Boudin ended up facing a recall
---

COVID Update

560.4M Vaccinations Given
US: 81.7M Cases - 1M Dead - 65M Recovered
Worldwide: 487.2M Cases - 6.1M Dead - 422.5M Recovered


Former Senior Loss Prevention Executive
Know of any fallen LP exec? Let's remember & recognize.
Private Industry Security Guard Deaths: 354
Law Enforcement Officer Deaths: 741
*Red indicates change in total deaths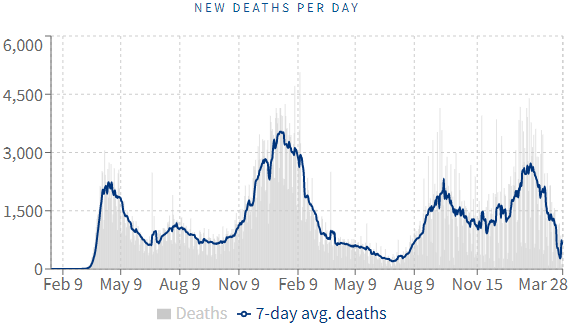 New Omicron Variant Already Taking Hold
The BA.2 subvariant of Omicron accounts for over half of new U.S. coronavirus cases, the C.D.C. estimates
The highly contagious Omicron subvariant known as BA.2, which led to a surge of coronavirus cases in Europe, is now the dominant version of the virus in new U.S. cases, according to estimates from the Centers for Disease Control and Prevention on Tuesday.

BA.2 was first identified in the United States in December, and it accounted for about 55 percent of new U.S. cases in the week ending Saturday, according to C.D.C. estimates on Tuesday. The figures are rough estimates subject to revision as more data comes in, as happened in late December, when the agency had to significantly decrease its estimate for the nationwide prevalence of the BA.1 Omicron variant. Before that, the Delta variant had been dominant since July.

While BA.2 is more transmissible than BA.1, it has not been shown to cause more severe illness and vaccines continue to protect against the worst outcomes. Many U.S. health officials have said they expect case numbers to rise without a major surge caused by BA.2, but other scientists worry that the nation isn't doing enough to prevent another possible surge. nytimes.com

The Pandemic Has Fueled Dark Stores
Demand for dark stores, in-city fulfilment centres rises after 3 waves of COVID-19

Quick-service e-commerce, COVID-19-induced lockdowns and demand spike from companies have led to the emergence of warehousing fulfilment centres in cities.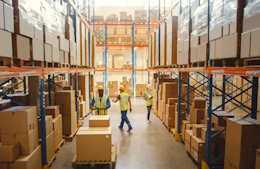 The empty stores in the mall, which would otherwise have been a liability, have turned out to be a business opportunity for retailers and the owner. This segment, called dark stores or micro-fulfilment centres, are on a rise across cities. And there are scores of examples of such locations, with successive lockdowns due to the COVID-19 pandemic resulting in the shutting down of several offices and businesses in malls.

As a result, vacant spaces are being used for warehousing, a trend that is fast becoming a common feature in urban areas, experts said. "Both commercial office space and retail were severely impacted by the pandemic and had little choice but to shut down or terminate their lease contracts. ... As a result, we saw many vacant office spaces." The rise in e-commerce and online delivery platforms has a direct impact on the space taken up by retailers.

"The market is shifting towards on-demand solutions, further increasing the demand for faster delivery. COVID-19 has catalysed the e-commerce market, compressing delivery timelines to as low as 30 minutes, ensuring zero compromise in product quality. However, to meet this increasing e-commerce logistics in cities, there is an increased demand for micro-fulfilment centres and the need to reduce high last-mile transportation costs. This has reinvigorated the market for small to medium-sized storage space as a new-age in-city warehouse within the city catering to the last-mile delivery." moneycontrol.com

COVID's Impact on the Role of Store Pharmacists
Walgreens turns to robots to fill prescriptions, as pharmacists take on more responsibilities

Walgreens Boots Alliance is opening robot-powered micro-fulfillment centers across the U.S. to fill customers' prescriptions as the role of stores and pharmacists change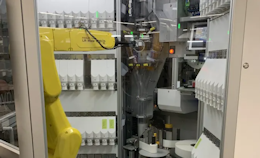 Bright yellow robotic arms are becoming a bigger part of Walgreens' workforce. Inside of a large facility in the Dallas area, they fill thousands of prescriptions for customers who take medications to manage or treat high blood pressure, diabetes or other conditions. Each robot can fill 300 prescriptions in an hour, the company said — roughly the same number that a typical Walgreens pharmacy with a handful of staff may do in a day.

Walgreens Boots Alliance is opening the automated, centralized hubs to keep up in the fast-changing pharmacy industry. The pandemic has intensified the drugstore chain's need to stay relevant as online pharmacies siphon off sales and more customers have items from toilet paper to toothpaste delivered to their doorstep. The global health crisis has also heightened demand for pharmacists, as hospitals and drugstores hired them to administer Covid vaccines and tests.

That has forced Walgreens and its competitors, CVS Health and Rite Aid, to rethink the role of their stores and pharmacists. cnbc.com

U.S. Running Out of COVID Funds Ahead of New Surge?
Biden calls on Congress to increase Covid funding as he gets his 4th vaccine shot
US President Joe Biden on Wednesday said the US government won't be able to afford to provide Americans with the Covid-19 booster shot he received on-camera Wednesday if Congress doesn't step up to allocate more funding for vaccines, tests, treatments, and other Covid-19 needs.

Warning that the US has reached a "critical turning point" in the fight against the coronavirus, Mr Biden said legislators' failure to include Covid-19 funding in the 2022 fiscal year appropriations bill he signed earlier this month has already resulted in negative consequences.

He explained that the federal government has had to scale back purchases of life-saving monoclonal antibody treatments and cut the supplies distributed to states. "Without more funding, we'll start to run out of them by the end of May," he said. independent.co.uk

CDC Recommends Additional Boosters for Certain Individuals
---

Nike's 'Boys Club Culture' Under Fire in Gender Discrimination Lawsuit
Unsealed court records offer rare glimpse into Nike HR practices and hint at how the retail giant is fighting off a gender discrimination lawsuit

Nike filed more than 700 pages of documents in a lawsuit alleging gender discrimination.

Newly released court documents give a rare glimpse of the compensation practices at Nike and offer new details into how Nike plans to defend itself against a sweeping gender-discrimination lawsuit. The documents, including hundreds of pages of deposition transcripts, were filed last week in a lawsuit that alleges widespread gender discrimination.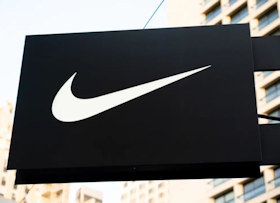 The latest flurry of documents enlarges what's known about Nike's hiring practices and what it's done to address complaints about pay disparities but leaves key questions unanswered, including what plaintiffs allege to be the pay disparity between male and female employees.

"This case seeks to make it finally possible for female employees to be paid fairly and equally and be recognized fully for their contributions to Nike," lawyers for plaintiffs wrote in a partially unsealed motion for class certification filed Wednesday.

The motion seeks the certification of a class of roughly 5,000 women who worked at Nike's headquarters in Beaverton, Oregon, since October 2017. The class excludes some departments. Since the lawsuit was filed in 2018, Nike has repeatedly said it has zero tolerance for discrimination.

Nike's response to the motion for class certification is under seal, but other documents made public last week suggested the company would argue that individual hiring managers made decisions about pay, therefore any problems were isolated, not systemic.

The lawsuit dates to 2018. It was filed on behalf of four former Nike employees who alleged they were subject to gender discrimination and sexual harassment while at Nike. The lawsuit followed reporting on a "boys' club" culture at Nike in The Wall Street Journal and The New York Times. businessinsider.com

DOJ Expands Workplace Safety Enforcement Efforts
Regulatory Update: Justice Department Aids OSHA Enforcement

Effort is part of federal agencies working together to advance pro-union agenda.



The Department of Justice (DOJ) said it will be increasingly pursuing cases in regard to worker safety and safe working conditions through formal collaboration with the Department of Labor (DOL), which includes the Occupational Safety and Health Administration (OSHA) and Mine Safety and Health Administration (MSHA).

DOJ is "deepening our partnership with DOL to sharpen the tools at our disposal to protect American workers," declared Attorney General Merrick Garland on March 7 at the White House Roundtable on the State of Labor Market Competition in the U.S. Economy. This was where Biden administration officials detailed ambitious plans to promote unionization developed by an interagency task force.

Rather than relying on the more limited criminal penalties available under worker safety statutes, the ENRD deputy attorney general in 2015 directed federal prosecutors to consider utilizing Title 18, the main criminal code enforced by the federal government. He said the division also is pursuing violations of environmental offenses, "which often occur in conjunction with worker safety crimes," to enhance penalties and increase deterrence.

Garland reinforced this collaboration on March 8, stating that DOJ is working closely with the DOL to protect "fair wages, fair terms of employment and just working conditions. We are also deepening our partnership with DOL to sharpen the tools at our disposal to protect American workers."

DOJ's actions are part of the Biden administration's government-wide campaign to promote unionization of the American workforce. This got a boost recently when a high-level task force created a broad list of initiatives for federal agencies to engage in that are designed to further union-organizing efforts. ehstoday.com

CVS Pays $484M as Part of Florida Opioid Settlement
Florida secures $860M from CVS, others to settle opioid case
The CVS drug store company and pharmaceutical companies will pay Florida a combined $860 million as part of the settlement of an opioid epidemic case, state officials said Wednesday.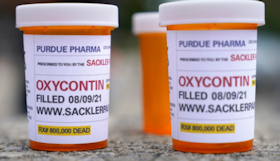 Florida Attorney General Ashley Moody said CVS Health Corp. and CVS Pharmacy Inc. will pay the state $484 million. Teva Pharmaceuticals Industries Ltd. agreed to pay $195 million and Allergan PLC more than $134 million.

In addition, Tevan will provide to Florida about $84 million of its Narcan nasal spray used to treat overdose victims. Another company, Endo Health Solutions, is also settling for $65 million, Moody said.

"The opioid epidemic is wreaking havoc on Florida families," Moody said in a news release. "The monies secured from CVS, Teva, Allergan and Endo will help further our efforts to remediate the harm and suffering of Floridians."

The money from CVS, Moody added, will be divided between the state and Florida cities and counties, which were beset by opioid overdoses and illicit drug use during the "pill mill" epidemic of a decade ago. The money must be spent on tackling the opioid crisis.

The opioid epidemic has been linked to more than 500,000 deaths in the U.S. over the past two decades, counting those from prescription painkillers such as OxyContin and generic oxycodone as well as illicit drugs such as heroin and illegally produced fentanyl. wowktv.com

Retail Antitrust Tactics & Enforcement
Independent grocers testify to antitrust tactics in retail
Two independent grocers testified today on behalf of the National Grocers Association to the Federal Trade Commission (FTC) and the Department of Justice (DOJ) Antitrust Division on how anticompetitive tactics by dominant retailers in the grocery marketplace leads to unfair conditions for independent grocers.

Tom Charley, co-owner of Charley Family Shop N' Save in Greensburg, PA and Anthony Pena, owner of City Supermarkets located in Norwalk, CT provided remarks on how consolidation in the food retail marketplace has resulted in unchecked buyer power in which a few dominant firms are able to set favorable terms, prices and product allocation for themselves.

These discriminatory tactics are already prohibited but antitrust laws have not been enforced by regulators in decades.

"Independent grocers don't shy away from a challenge. But I want to address a challenge that's gotten bigger over the years. That's a few enormous, dominant retailers using their power to get around the rules designed to protect competition," Charley said in his oral statement.

"America's independent community grocers and other Main Street businesses play a vital role in local economies, providing access to quality products, nutritious food, essential services, and creating jobs," said Chris Jones, NGA SVP of government relations and counsel. "As described in today's testimony from Tom and Anthony, ensuring a diverse, competitive food and ag sector benefits independent community grocers, and stakeholders throughout the food supply chain, including wholesalers, manufacturers, suppliers, farmers, and consumers."

Today's forum, which focused on food and agriculture, was held as part of a series hosted by the FTC and U.S. Department of Justice to hear from those who have experienced firsthand the effects of mergers and acquisitions. producebluebook.com

'The Great Resignation' Continues
4.4 million in U.S. quit or changed jobs in February as turnover remained high

Demand for workers remains brisk, with employers reporting 11.3 million job openings last month

Americans continued to switch jobs at near-record rates in February, with 4.4 million workers leaving their positions in a historically tight labor market. Employers hired 6.7 million people that month while reporting 11.3 million job openings, according to a report released Tuesday by the Bureau of Labor Statistics.

The latest report builds on months of economic momentum, with U.S. employers adding a record 7 million jobs over the past year. The economy created 678,000 positions in February alone, sending the unemployment rate to a pandemic low of 3.8 percent, Labor Department data shows.

That strong reading — which added to the Federal Reserve's resolve to begin increasing interest rates this month — also has given new leverage to workers as they look for more-favorable working conditions and higher pay. washingtonpost.com

Unionization Effort Heads South
Starbucks baristas vote to unionize in Tennessee

A Knoxville Starbucks could become the first to unionize in the Southeast after employees vote in favor of joining

A Knoxville Starbucks could become the first in the Southeast and Tennessee to unionize after employees narrowly voted in favor of joining Workers United. In an eight-to-seven vote, the majority of employees voted in favor of unionizing the Starbucks location along Merchants Drive in North Knoxville.

Employee and union organizer Maggie Carter said the pro-union vote will have ripple impacts. Starbucks is challenging the vote by the store's assistant general manager, so right now the final tally isn't official. However, Carter said she is confident with the potential outcome being in the union's favor. wbir.com

US consumers still confident, but outlook not as rosy
U.S. consumer confidence bounced back in March and remains high, though consumers' short-term outlook is not quite as rosy.

Hy-Vee to open first store in Tennessee

Inflation jumped 6.4 percent in February
---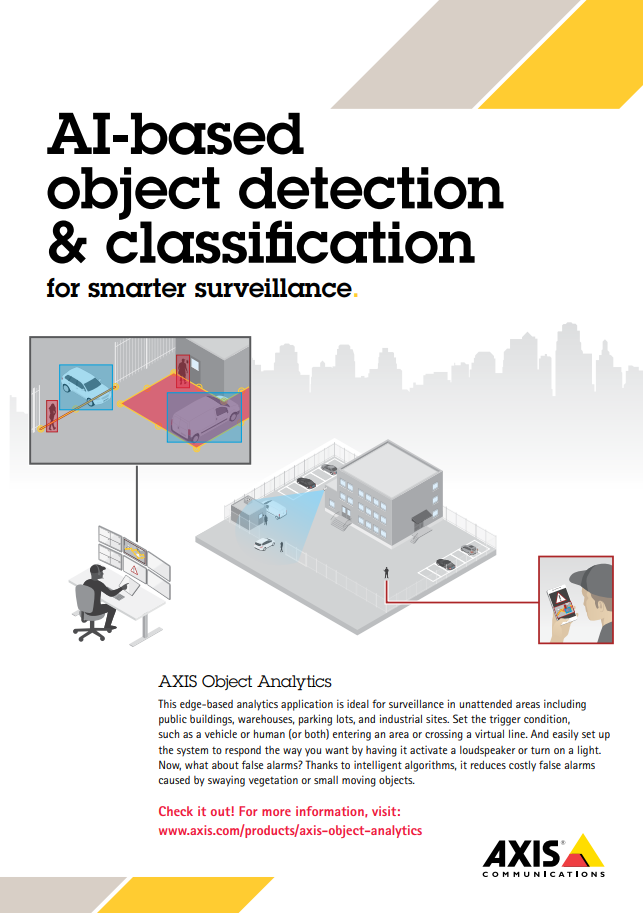 ---
'Operation Eagle Sweep' FBI Bust
FBI arrests 65 in BEC scams that took $51M from US businesses

The FBI and global partners carried out an operation that resulted in the arrest of 65 U.S. individuals that allegedly scammed more than $51 million from U.S. businesses, the bureau announced Wednesday.

"Operation Eagle Sweep" also led to 12 arrests in Nigeria, eight in South Africa, two in Canada and one in Cambodia. The operation was conducted in parallel with operations by authorities in Australia, Japan and Nigeria.

The scammers are believed to have targeted over 500 U.S. victims, including a Puerto Rico-based renewable energy supplier, with business email compromise (BEC) scams. In BEC fraud, hackers pose as a legitimate company employee either through a fake or stolen account to order unauthorized money transfers.

"Operation Eagle Sweep's success is directly attributed to our global reach and worldwide partnerships," Bryan Vorndran, assistant director of the FBI's Cyber Division, said in a press release. "Our message to criminals involved in these BEC schemes will remain clear: We will pursue you no matter where you may be located. The public we serve deserves nothing less."

The operation began in September 2021 and took place over three months.

Business email compromise (BEC) and related email account compromise schemes resulted in nearly $2.4 billion in reported losses from victims in 2021, the most of any category reported to the FBI's Internet Crime Complaint Center (IC3.)

BEC scams are often reliant on the work of "money mules," who help fraudsters move stolen funds. As a part of Operation Eagle Sweep, for instance, the FBI arrested eight individuals in Houston on charges of laundering almost $900,000 in proceeds from victim businesses over a period of two years.

The new takedown is just the latest effort to stem the rise in BEC scams globally. In January Interpol apprehended 11 suspects believed to have ties to a notorious Nigerian cybercrime ring. cyberscoop.com

DOJ Cybercrime Tracking
Cybercrime statistics legislation is ready for president's signature
For the second time this month, Congress has sent legislation to President Joe Biden that's designed to keep better track of cybercrime data.


The House on Tuesday cleared a bill that would direct the Justice Department to collect and measure cybercrime statistics in several ways, such as a mandate for the Bureau of Justice Statistics and U.S. Census Bureau to include questions about cybercrime on the National Crime Victimization Survey, which tallies crimes committed against people 12 and older.

It arrives on Biden's desk shortly after the president signed another bill that requires critical infrastructure owners and operators to report ransomware payments within 24 hours. In a floor speech this week urging passage of the DOJ metrics legislation, Rep. Abigail Spanberger said cybercrime was the most common crime in the U.S.

"Unfortunately, a vast majority of these crimes are not properly reported or tracked by law enforcement," the Virginia Democrat said. "And far too often, they are not measured or even documented. And to make matters worse, our government lacks the preparedness required to fully address the next generation of cybercrime and cyberattacks."

The Cybercrime Support Network, Major Cities Chiefs Association, National Fraternal Order of Police, National Association of Police Organizations and National White Collar Crime Center supported the measure.

The legislation also dovetails with a Cyberspace Solarium Commission recommendation that Congress has not acted upon to establish a Bureau of Cyber Statistics that could help assess risk and give policymakers information to better craft government programs. cyberscoop.com

RH-ISAC Threat Report
Retail & Hospitality ISAC Threat Researchers Confirm Validity of Spring Framework RCE Vulnerability

RH-ISAC confirmed the validity of a proof of concept for exploiting the "Spring4Shell" remote code execution vulnerability in the Spring framework for Java.



Retail & Hospitality Information Sharing and Analysis Center (RH-ISAC) threat researchers investigated a proof-of-concept (POC) for the RCE vulnerability in the Spring framework that was reported on March 29, 2022. The RH-ISAC researchers were able to obtain a copy of the code repository that contained the POC and test it in a sandbox environment. Researchers are continuing tests to confirm the validity of the POC.

In the now-deleted Github repository, a Chinese researcher "p1n93r" detailed the POC and provided a README file detailing the exploit.

The file also states that the "Spring official patch is also actively working," which could indicate that Spring developers quietly patched the vulnerability while locking Github issues previously.

Though similar, the current Spring4Shell exploit should not be confused with the previously reported Spring Cloud SePL exploit. As of this writing there is still no CVE assigned to vulnerability affecting spring-core. rhisac.org

CISA, DOE Warn of Attacks on Uninterruptible Power Supply (UPS) Devices

Take UPS management interfaces off the Internet "immediately," agencies say.



Threat actors are hacking Internet-connected uninterruptible power supply (UPS) devices, typically via default username and password combinations, the Cybersecurity and Infrastructure Security Agency (CISA) and Department of Energy (DoE) warned this week in a joint alert.

The federal agencies recommend immediately removing UPS devices from the public Internet and ensuring that their management interface is behind a VPN or other security controls if it's accessible via the Internet.

Change any factory-default passwords and employ multifactor authentication and strong passwords, CISA and DOE recommended in their alert. darkreading.com

Cybercriminals Fighting Over Cloud Workloads for Cryptomining

Log4j Attacks Continue Unabated Against VMware Horizon Servers
Cash-Only Operations Driving Violent Crime at Pot Stores
Pot store owners, regulators consider solutions to rising violent crime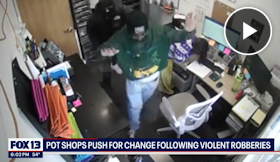 The recent spike in deadly violence in our states' retail marijuana stores is pushing regulators to reevaluate security protocols, and spurring elected leaders to propose new laws aimed to protect industry employees and the public at large.

Three people have been killed during recent robberies at marijuana stores across Puget Sound. Most recently, an employee at World of Weed in Tacoma was shot and killed during a robbery March 19. Police are on the hunt for the teenagers believed to be responsible for his murder.

On Tuesday, industry professionals met with regulators at the Washington Liquor and Cannabis Board to discuss challenges and solutions. Some pot store owners expressed worry about the rise of violent crimes, and how current regulations might make their facilities targets.

Linn was one of several business owners who talked with regulators. Dockside Cannabis owner Arron Varney told the board that private security could help, but likely only for those who can afford it.

Business owners and industry advocates shared frustration that the federal government continues to recognize marijuana as a controlled substance. That means banking options are limited for store owners, leaving a cash-only enterprise that endangers both employees and the public.

Legislation meant to offer relief stalled at the federal level. Now, local governments have to get creative. Dunn introduced legislation that could allow some marijuana sales tax revenues to pay for increased patrols and other measures. But until banking policies change, Dunn says cash-only operations like dispensaries put everyone at risk.

Dunn said $4.5 million of that tax revenue could be used, at least in part, to help increase security for stores like World of Weed. Linn said they plan to stay closed until they can figure out a security plan. q13fox.com

Cannabis Industry Security Challenges
Varying Security Challenges for Consumption Lounges v. Dispensaries
The main difference between a retail storefront and a consumption space is the amount of time a customer spends in the space, and of course cannabis can only be consumed on site at the consumption lounge. For this reason, each type of operation needs to focus on different security/operational threats. A dispensary will likely see far more individual customers than a consumption space, but the consumption space will have customers on site longer. While cannabis retail is primarily focused on theft/diversion, customer time spent on site, as well as compliant sales (valid customer I.D., possession limits etc), consumption spaces need to also focus primarily on consumption amounts of customers, and ensuring that they leave with cannabis stored properly (if allowable).

Security Challenges for Cannabis Dispensaries

For retail cannabis stores, the baseline strategy is higher sales, and less time spent shopping per customer. You cannot effectively have a high-flow of customers going in and out of your dispensary if you do not have appropriate security protocols and systems in place. Identifying key "choke points" in customer flow also help to identify where security may need to be bolstered. To do this you first need to have an efficient way of "in-processing" every customer. Whether that is simply scanning an I.D. or doing any kind of paperwork, it needs to be secure and efficient. If you have customers waiting in line in an "in-processing" area, that can be a security risk. You do not know if all of the customers have the appropriate documentation to shop, and it is far more difficult to monitor a large number of people in a small area. Keeping the customers moving through this space is important to do correctly every time, both for compliance and security.

Security Challenges for Consumption Lounges

For cannabis consumption spaces, the priority is getting customers in and serving cannabis as quickly (and compliantly) as possible, and to monitor the time spent on-site (both for security, and for the sake of "turning tables" for more revenue). One of the major security challenges at a consumption lounge can be intoxicated customers if steps are not taken to prevent overconsumption. sapphirerisk.com

Cannabis Sales Expected to Surge
U.S. Cannabis Sales Could Top $72 Billion By 2030, Says Leading Researcher
U.S. cannabis sales is estimated to rack up a whopping $57 billion by 2030, according to a top researcher. But hold up: That figure could top a whopping $72 billion if the 18 additional states that seem likely to legalize activate their markets.

It's a stunning projection and the latest made by New Frontier Data in its new report that analyzes the current U.S. cannabis economy, which includes potential state market activations, consumption trends, product innovation and sustainability efforts. The factors driving this bullish market estimate are strong consumer demand, an influx of newly operational legal state markets in recent years, the normalization of cannabis consumption and increasing societal recognition of the plant's therapeutic and wellness applications.

Unfortunately, New Frontier Data does not have a positive forecast when it comes to federal legality; although the firm does put forward the possibility that a cannabis banking reform measure could pass after the 2022 mid-term elections.

Even amid the current federal illegality, New Frontier Data CEO Gary Allen applauds the mainstream acceptance of cannabis. "The seismic shift in public perception around cannabis is fueled in part by the growing exposure that Americans have through legal, regulated markets," he said in a public statement. "Even in the absence of a federal framework, the resilience and growth potential of a determined industry is laying the foundation for a safe and sustainable consumer category." forbes.com

Cannabis News in the Midwest
Cannabis reform is slowly sweeping across the Midwest region of the United States, including North Dakota, South Dakota, Minnesota, Wisconsin, Illinois, Indiana, Ohio, Michigan, Kansas, Nebraska, Montana, and Iowa.

Florida Medical Cannabis Licenses
---

---

Walmart's Tech & E-Commerce Investments
Walmart to transform Wisconsin hub into next-gen distribution center

Walmart is continuing with its plan to renovate existing distribution centers with automated technology.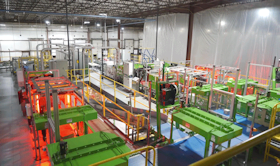 The discount giant is making a multi-million-dollar investment in high-tech automation for its regional distribution center (RDC) in Menomonie, Wis. The investment is part of a broader initiative the retailer announced in July 2021 to renovate 25 of its 42 regional distribution centers with automated technology. The retailer hopes to support a broader digital transformation in its supply chain aimed at increasing the speed, efficiency, and safety at which products are distributed. The first phase of the renovation will be completed by the end of the year.

Since 2017, Walmart has worked with Symbotic to optimize an automated technology solution to sort, store, retrieve and pack freight onto pallets in its Brooksville, Fla., distribution center. Under Walmart's existing system, product arrives at one of its RDCs and is either cross-docked or warehoused, while being moved or stored manually. When it's time for the product to go to a store, a 53-foot trailer is manually packed for transit. After the truck arrives at a store, associates unload it manually and place the items in the appropriate places.

Leveraging the Symbotic solution, a complex algorithm determines how to store cases like puzzle pieces using high-speed mobile robots that operate with a precision that speeds the intake process and increases the accuracy of freight being stored for future orders. This new technology investment uses a combination of AI-powered software systems, robotics and automation to sort, store, retrieve and pack merchandise onto pallets which are then shipped to stores. The solution is designed to get products onto shelves quicker.

According to Walmart, the system transforms existing RDCs into high-density, automated facilities that provide faster product intake, increased inventory accuracy and a 2X increase in building capacity. The RDC transformation model is designed to save store associates time by creating store- and aisle-ready pallets, which take the guesswork out of unloading trucks. chainstoreage.com

Amazon Union Vote Counting Begins
Vote concludes in Amazon union election in Alabama
Counting of votes has begun in the second union election held at Amazon's processing warehouse in Bessemer, Alabama, in less than a year.

The nearly 6,000 workers at the plant finished voting on whether to form a union, but results are not expected to be publicly disclosed until later this week. Voting is also wrapping up at a second facility in Staten Island, New York, with vote counting set to begin on March 31.

With the two elections, Amazon faces its toughest labor fight yet. The nation's second-largest employer has a history of successfully beating back labor at its facilities. If a majority of workers votes yes at either location, it would mark the first successful U.S. organizing effort in Amazon history, providing further momentum to the recent wave of organizing efforts across the country. cbsnews.com

Amazon has been secretly testing its drone-delivery program and plans to drop packages from the sky to 1,300 customers this year, documents show
---
New York, NY: 'Could open a small boutique': Jury finds man guilty of stealing $200,000 in luxury items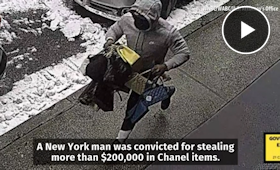 A jury convicted a New York man who prosecutors said stole more than $200,000 in goods from a downtown Chanel store, and then bragged about it online. Prosecutors said Eric Spencer was with three other people when he went into the Chanel store in New York City's SoHo neighborhood and began ripping handbags off the shelves. When he was confronted by security, prosecutors said Spencer "reached into his waistband and intimated he had a firearm, causing store personnel to back off as the perpetrators made off with over $200,000 in luxury goods."

Among the evidence prosecutors showed the jury was a surveillance photo appearing to show Spencer running down the street with his hands full of Chanel handbags, and a photo prosecutors alleged was taken by Spencer of a bag that had been stolen in the robbery. Prosecutors said Spencer not only took photos of the stolen items, but also bragged on social media about the robbery, saying he "could open a small boutique." Spencer was convicted of robbery and conspiracy to commit robbery, which each carry a maximum sentence of 20 years in prison, WNBC reported. Sentencing is scheduled for June 30. At the time of Spencer's arrest in 2021, investigators told WABC they were still searching for the other three suspects in the robbery. fox13memphis.com

Washington DC: Downtown clothing store robbed by flash mob again, police arrest 1 teen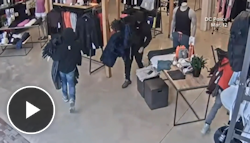 Arc'teryx, an outdoor clothing and equipment store, in downtown D.C., was targeted by a flash mob for the second time in three weeks, according to the Metropolitan Police Department. MPD Second District Commander Duncan Bedlion said four suspects, believed to be between the ages of 17 and 25, showed up at the corner 11th and H Streets Northwest in a stolen car. Bedlion said they then entered the store and stole $8,000 worth of clothes. wusa9.com

Gonzales, LA: Burglars bust through wall of pawn shop and steal long guns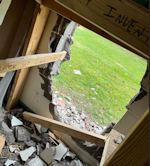 Police are looking for two people who broke through the cinder block wall of a local pawn shop and made off with "a variety" of long guns. The two burglars wore dark clothing when they rammed into Pelican Pawn at about 3:38 a.m. Wednesday, officers said in a statement. Gonzales police said the burglars broke through the wall "by force" and seemed "very well-prepared." Once past the barrier, the duo managed to make their way into a storage room inside, police added. The break-in was captured on surveillance video at the store, 305 S. Burnside Ave., and captured the burglars defeating an alarm system and taking the "well secured" guns, police said. The thieves ran away afterward and went to a vehicle staged for the getaway, police said.Ami Clouatre Johnson, a spokeswoman for the Gonzales Police Department, said Wednesday that investigators were unsure how many or what kinds of long guns were stolen. theadvocate.com

UK: Penarth, Wales: $8,000 worth of Ray Bans stolen during break in at opticians
---

---

Shootings & Deaths

Walmart Kidnapping & Killing
Churchill County, NV: Body of Naomi Irion, Nevada woman kidnapped from Walmart parking lot, found
Authorities discovered the remains of an 18-year-old northern Nevada woman who was kidnapped over two weeks ago, officials said. The Lyon County sheriff's office said late Wednesday that investigators acting on a tip about the disappearance of Naomi Irion found a gravesite in a remote part of northern Nevada on Tuesday. An autopsy on Wednesday confirmed the body was Irion, the sheriff said in a statement.

Earlier Wednesday, a 41-year-old man with a violent criminal record was charged with first-degree kidnapping. A judge in rural Lyon County left Troy Driver's bail unchanged during a brief court hearing Wednesday. It had been set at $750,000 after his Friday arrest. Driver, of Fernley, has yet to enter a plea. He was arraigned from jail Wednesday via Zoom. Justice of the Peace Lori Matheus said Driver will have to wear a GPS monitoring device if he posts a bond. Driver has been held at the Lyon County Jail in Yerington as a suspect in what authorities say was Irion's kidnapping. She was last seen around 5:25 a.m. March 12 in her car in a Walmart parking lot in Fernley about 30 miles (48 kilometers) east of Reno. Security video showed a masked man wearing a hooded sweatshirt get into her car. abc10.com

Philadelphia, PA: Armed robbery suspect shot, killed by customer in North Philadelphia store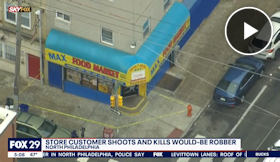 Authorities say a suspected armed robber was shot and killed by a customer at a North Philadelphia corner store Wednesday afternoon. Officers from the Philadelphia Police Department were called to the 1400 block of Master Street around noon for reports of a shooting. A police source told FOX 29's Jennifer Joyce that two young men wearing masks entered the store and approached a man in his 23-year-old man waiting for a food order. One of the robbers hit the man in the head with the gun and a struggle began. The robber handed the gun to his accomplice at which point law enforcement sources said the customer shot the armed robber twice in the abdomen. The customer is licensed to carry a firearm, according to police sources. The suspect was taken to Temple University Hospital by responding officers but later succumbed to his injuries. The second robber fled the store after the shooting and has not been captured. Law enforcement sources say the customer was released and is unlikely to be charged. fox29.com

Dillon, SC: Man found guilty of all charges in killing of Dillon store clerk
A jury convicted Joshua Manning on all charges Wednesday afternoon for killing a Dillon store clerk during a robbery in 2019. The jury deliberated for about three hours before convicting Manning of murder, armed robbery, larceny, possession of a weapon during a violent crime, criminal conspiracy and petty larceny. He was then sentenced to life in prison. The defense rested its case Wednesday morning after jurors received instructions from the judge. Opening statements in the case began Tuesday morning. Manning was accused of killing J.W. Bailey during a robbery at his grocery store in December 2019. He was 77 years old and had owned J.W. Bailey's Grocery for 47 years. His son, Keith Bailey, is Dillon's fire chief. "Use your common sense," said Shipp Daniel with the 4th Circuit Solicitor's Office, said on Tuesday. "It really is as straightforward as some cash, some cigars, Mr. J.W. Bailey, and the two men who robbed and killed him." The trial for the other suspect, William Mason, will take place separately. The defense said Mason is a "star witness" in the case. Edwards said all evidence leads to Mason. Prosecutors previously said they have a full confession from Mason and said there's enough evidence to convict both men. wbtw.com

---

Robberies, Incidents & Thefts

New York, NY: Shoplifting suspect tried to stab security guard with syringe in Midtown, police say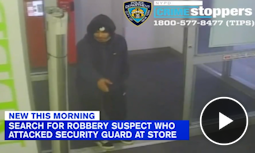 Police are looking for the man accused of robbing a Duane Reade store in Midtown Manhattan and attacking a security guard with a syringe. It happened Saturday morning on East 34th Street. Surveillance video shows the man filling a bag with Gatorade and other items before trying to leave the store. Investigators say when a security guard intervened, the suspect tried to stab him with a hypodermic needle then ran off. The security guard suffered pain to his left hand but refused medical attention. abc7ny.com

Madison, WI: Teen in underwear was pushing & punching Target customers
A teenager, wearing nothing but underwear, punched a Madison Police officer at the Target on Madison's west side Wednesday night. According to the Madison Police Dept. the male teenager was pushing and punching employees and customers at random inside the Target on Junction road around 8:30 p.m. When police arrived, they say the teen was "still out of control." One officer used his electronic control device. MPD says two other officers also tried to deploy their devices but the suspect grabbed them. The teenager also punched an officer in the head during the ordeal. MPD reports the teenager faces eight counts of disorderly conduct, seven counts of battery, two courts of disarming a police office and one count of battery to a law enforcement officer. nbc15.com

Dallas, TX: Police ID second suspect wanted for stealing Amazon delivery trucks

Dallas, TX: Man who robbed 10 fast-food restaurants at gunpoint in a month now in custody

Charlotte, NC: South Carolina Man Is Sentenced To More Than 12 Years For Robbing Three Pharmacies

Edison, NJ: Man Charged With Burglary For Breaking Into 19 Businesses

DuBois, PA: Man sentenced to State Prison for C-Store Robbery scheme
● C-Store - Bellefonte, PA – Armed Robbery
● C-Store – Olympia, WA – Armed Robbery
● C-Store – Lake Stevens, WA – Armed Robbery
● C-Store – Burlington, NC – Armed Robbery
● C-Store – Chester, VA – Robbery
● CVS – Katy, TX – Armed Robbery
● Cellphone – Houston, TX – Armed Robbery
● Dollar General – Faulkner County, AR - Armed Robbery
● Family Dollar – Cleveland, OH – Armed Robbery
● Gas Station – Madison, WI – Armed Robbery
● Gas Station - St Clair, MO Armed Robbery
● Guns – Gonzales, LA - Burglary
● Hobby – Menomonee Falls, WI – Robbery
● Pharmacy – New York, NY – Robbery
● Restaurant – Madison, WI – Armed Robbery
● Tobacco – Johnstown, PA – Armed Robbery
● Walgreens – Glenn Falls, NY – Robbery
● Walgreens – Pittsburgh, PA – Robbery
Daily Totals:
• 17 robberies
• 1 burglary
• 0 shootings
• 0 killed
---


---

None to report.

Submit Your New Hires/Promotions
or New Position
See all the Industry Movement
---




Feature Your Job Here For 30 Days -
70% Aren't On The Boards
Post your job listing
---
Featured Job Spotlights
Help Your Colleagues By Referring the Best

Refer the Best & Build the Best

---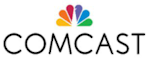 Security Investigator 2
Harrisburg, PA - posted March 31
Responsible for performing investigations of alleged criminal or other activity that has or may have a negative impact on the Company. This includes employee or non-employee criminal activity as it relates to the Company as well as activity that violates company policy...

Wegmans AP & Security Job Openings in NY
Multiple Locations - posted March 29
● Asset Protection Coordinator (West Seneca, NY)
● Asset Protection Coordinator (Liverpool, NY)
● Corporate Security Officer - EMT (Rochester, NY)



Divisional Loss Prevention Manager
Oakville, ON, CAN - posted March 16
This position is responsible for directing loss prevention and security field operational personnel and programs that protect the human and material resources of the Corporation's assets throughout Canada, The Americas Group. This position manages and resolves loss prevention and security related issues...



Loss Prevention Supervisor
Asheville, NC - posted March 10
This position will act as the expert Loss prevention subject matter expert for this building. Loss Prevention Site Lead is to safeguard associates, equipment, and the assets of the organization as well as independently assess the environment, recommend and/or execute appropriate actions in a timely manner to mitigate risks...



Assoc. Manager. Asset Protection
Plano, TX - posted March 10
This role's primary focus will be to serve as the lead for Executive Protection, Major Events Security, and assist with Travel Security programs worldwide. In addition, this position will play a primary role in executing safety, security, and loss prevention programs and policies for all corporate-owned locations...



Area Loss Prevention Manager
Virginia & Maryland - posted March 9
Our Area Loss Prevention Managers ensure safe and secure stores through the objective identification of loss and risk opportunities. Our Area Loss Prevention Managers plan and prioritize to provide an optimal customer experience to their portfolio of stores. They thrive on supporting and building high performance teams that execute with excellence...



Loss Prevention Security Investigator
San Bernardino, CA - posted March 9
Protecting of Company property against theft. Detection, apprehension, detention and/or arrest of shoplifters. Internal investigations and investigations of crimes against the Company. Detect and apprehend shoplifters. Conduct internal theft, ORC and Corporate investigations. Prepare thorough and concise investigative reports...



Regional Fraud Investigator
Dallas, TX - posted March 8
Regional Fraud Investigation Managers are responsible for in total, the receipt of reports of losses of assets, consisting of money and or merchandise causing losses to Signet Jewelers Inc. The position further entails the investigation, determinations of loss causes, individuals responsible for such losses if warranted...



Regional Loss Prevention Manager
Sugar Land, TX - posted March 7
The position will be responsible for: -Internal theft investigations -External theft investigations -Major cash shortage investigations -Fraudulent transaction investigations -Missing inventory investigations -Reviewing stores for physical security improvements -Liaison with local Police Depts. and make court appearances...



Corporate Risk Manager
New Orleans, LA, Memphis, TN, or Jackson, MS - March 9
Summary of Role and Responsibilities: A proactive approach to preventing losses/injuries, whether to our employees, third parties, or customer's valuables. They include but are not limited to cash in transit, auto losses, or injuries...



Loss Prevention Supervisor
West Jefferson, OH - posted March 7
Provides leadership to the LP staff which includes but not limited to performance development, direction on daily duties, and meeting department goals. Supervises Loss Prevention programs and process in the Distribution Center (DC) and partners with DC Management team to ensure physical security, product, equipment and employees meet LP requirements...



Retail Asset Protection Associate
Medford, MA; Brockton, MA; Waterbury, CT;
East Springfield, MA - posted March 7
The Asset Protection Greeter role is responsible for greeting all customers as they enter the store, ensuring that customers see the Company's commitment to provide a safe and secure shopping environment, as well as deterring theft, shoplifting, or other dishonest activities...



Loss Prevention Specialists (Store Detective)
Boston, MA - posted March 7
Detect and respond to external theft and fraud by working undercover within the store(s) you are assigned to. Working as a team with store management and associates in combating loss in the store(s). Developing and analyzing external theft trends, utilizing information in company reports and information gathered from store management and associates...



Asset Protection Lead
Brooklyn, NY - posted February 25
You are charged with identification and mitigation of external theft and fraud trends within a specific market and group of stores. This role will conduct investigations focusing on Habitual Offenders, high impact external theft/fraud incidents through the use of company technology (CCTV, Incident Reporting, Data Analysis)...



Regional Asset Protection & Safety Manager
Chicago, IL - posted February 23
Responsible for ensuring application of EHS, occupational safety, and loss prevention programs and policies at the store, region, and cross-regional levels. Works to ensure education, communication, and understanding of safety and loss prevention policies, including how safety and asset protection contributes to profitability and business success...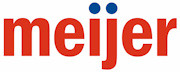 Regional Asset Protection Manager
Indiana - posted February 22
This role is to lead the Asset Protection business partner model for the two regions of retail stores and serves as a strategic partner to regional operations leadership. The role is responsible for leading a team of market and store asset protection personnel responsible for ensuring the safety of people, the security of assets, compliance with internal and regulatory standards and the prevention of shrink...



Loss Prevention & Safety Business Partner
Sparks, NV - posted February 18
The Loss Prevention and Safety Business Partner (LPSBP) is responsible for effectively delivering on operational objectives and KPI performance across Assets Protection, Associate Safety, Physical Security, and Investigations, in an assigned DC of responsibility, in partnership with the facility leadership and home office team...



Loss Prevention Manager
Moonachie, NJ - posted February 16
The Loss Prevention Manager is responsible for supporting the day-to-day operations of our retail locations. This role is responsible for the implementation and coordination of all Loss Prevention best practices. This includes training for store teams to ensure understanding and compliance of physical security, inventory and loss control...
---

Featured Jobs
---
JOB TITLE
COMPANY
CITY/STATE
DATE ADDED

Director
Dir. Global Security
APL Logistics
Scottsdale, AZ
January 10
Dir. LP
Ashley Furniture
Advance, NC
September 7
Sr. Dir. Security Ops
Bed Bath & Beyond
Union, NJ
February 17
Dir. AP
Burlington
New York, NY
December 22
Dir. AP Ops
Burlington
Burlington, NJ
February 28
Dir. Distribution & Supply Chain AP
Burlington
Burlington, NJ
March 21
LP Director
The Company, Retail Gas Stations
Upland, CA
August 9
Dir. LP
EOS Fitness
Murrieta, CA
March 21
Dir. Investigations & Fleet
Goodwill of Greater New York
Newark, NJ
October 25
Dir. Safety/Risk Mgmt.
Goodwill of SE Louisiana
New Orleans, LA
April 2
NA Safety, Security & Business Continuity Planning Dir.
Gordon Food Service
Grand Rapids, MI
March 7
LP Dir.
GPM Investments, LLC
Remote
March 21
Dir. Physical Security
Mastercard
Purchase, NY
March 21
Dir. LP
RaceTrac
Atlanta, GA
February 17
Dir. Intelligence, Investigations & Situational Mgmt
Royal Caribbean Group
United States
March 21
Dir. AP Video Analytics & Safety
Southeastern Grocers
Jacksonville, FL
February 3
Dir. LP & Safety
Total Wine & More
Bethesda, MD
March 21

Corporate/Senior Manager
Mgr. AP
CVS Health
Woonsocket, RI
February 22

---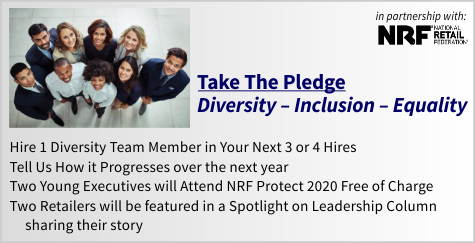 ---

Surveys show that happiness at work significantly improves performance and productivity. It translates into higher energy levels, better reviews, faster promotions, higher wages, better health and overall a better environment. While it shouldn't be surprising it often times needs to be remembered. When fellow executives are unhappy for long periods or with their co-workers it needs to be addressed because productivity and overall team health will suffer. Attitudes are contagious and happier teams produce more and have better results. Is your team happy?


Just a Thought,
Gus



(content subject to approval)
---

Recruiting?
Get your job e-mailed to everyone... everyday
Post on our Featured Jobs Board!
Not getting the Daily?
Is it ending up in your spam folder?
Please make sure to add d-ddaily@downing-downing.com to your contact list, address book, trusted sender list, and/or company whitelist to ensure you receive our newsletter.
Want to know how? Read Here



36615 Vine Street, Suite 103
Willoughby, OH 44094
440.942.0671
copyright 2009-2019
all rights reserved globally