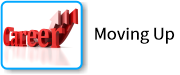 ---

MTI Names Mary Jesse Chairman of the Board and Allen Auchenpaugh promoted to CEO
Company expands executive team to reflect leadership position in retail security and global services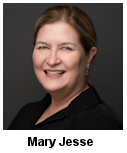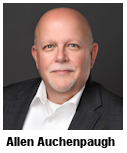 HILLSBORO, OR, March 28, 2023 -- MTI (Mobile Technologies, Inc.), the leading solutions innovator in global retail security, smart locks and customer support services, today announced current CEO Mary Jesse will assume the role of Chairman of the Board and Allen Auchenpaugh will become the company's new CEO. Auchenpaugh was previously the Senior Vice President of Global Sales and Services.

Auchenpaugh joined MTI in June 2022 to transform the company's services portfolio throughout new and existing channels domestically and internationally. Over the past ten months, he has expanded the MTI customer base with additional global brands, redefined the Global Service Center in Drogheda, Ireland and extended service coverage across Canada.

"In the last nine months, MTI's third-party labor offering has been overhauled to bring a fresh approach to meeting the customer's needs. Retailers and brands have responded enthusiastically to our re-tooled offering and transparent pricing model, including the accelerated introduction of MTI's new Managed Access and Smart Locks products," said Allen Auchenpaugh, CEO, MTI.

Prior to joining MTI, Auchenpaugh amassed more than 35 years of retail, brand, and manufacturing experience holding leadership positions for companies such as Samsung Electronics America, Apple, Beats Electronics, Lynx Innovation, and Best Buy. With a sharp perspective on the shifting dynamics of consumer behavior and its impacts across retail, manufacturing, finance and supply chain, Auchenpaugh provides the insight and experience to ensure MTI is continually delivering innovative solutions to meet its global customers' changing needs.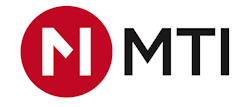 Ms. Jesse, who served on the board previously will now assume the role of Chairman of the Board. Since joining MTI, Ms. Jesse navigated the company's operation through the pandemic and oversaw the expansion of the managed access and smart locks business. Jesse has an extensive technology background and has served in multiple executive and board roles.

See All the Executives 'Moving Up' Here

Submit Your New Corporate Hires/Promotions or New Position

---

---

Solink® Announces Integration with Brivo to Combine Access Control and Remote Video Surveillance for the Ultimate Facility Control

OTTAWA, March 28, 2023 – Solink, the leading modern, cloud-based video security company for businesses, today unveils details of a product integration with Brivo, a leading provider of cloud-based access control and smart building technologies. Users of Solink's platform can now link captured access control events on their premises to their security video feeds in real time. This integration broadens a business' ability to ensure door-to-door security and capture access related data to store, search, and notify of exceptions in the cloud.

Read more in the Vendor Spotlight column below

---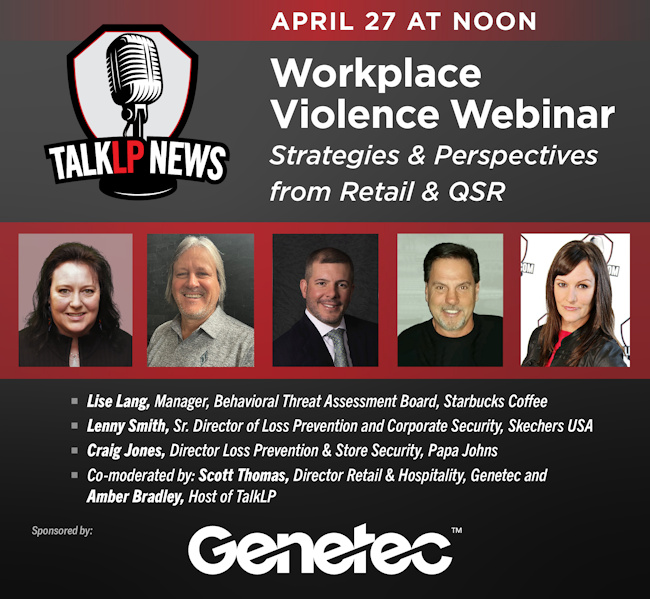 TalkLP joins forces with Genetec to create a valuable conversation about workplace violence in retail and the quick-service restaurant environment. Hear from multiple loss prevention executives about the strategies to reduce workplace violence in the full scope of a potential incident - including defining incidents, predicting, training, and then responding post-incident.

---

The U.S. Crime Surge
The Retail Impact

Grocery Stores: Top ORC Target
75% of grocery chains have programs set up to address ORC

Organized retail crime is growing. Here's what grocers are doing about it.

Retailers have seen a recent increase in these incidents, and grocers are particularly at risk because of the wide variety of sought-after items they sell.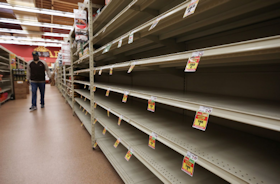 Grocers have long contended with store theft. But over the past few years they've seen an unsettling rise in a new kind of retail crime — one that is often carried out by groups of individuals who are able to get around traditional store security measures.

Organized retail crime (ORC) has disrupted operations at Walmart, Target, Kroger and many other retailers. It has become the main contributor to the nearly $100 billion in shrink that retailers in the U.S. now experience annually, according to the National Retail Federation (NRF). More than half (52.9%) of retailers recently surveyed by NRF reported that ORC has increased. None reported a decrease.

David Johnston, NRF's vice president of asset protection and retail operations, calls the past few years a "perfect storm" for ORC noting that while the issue has been around for years, the pandemic and current economic conditions have accelerated the problem. The social norm of wearing face masks in stores, experts say, has contributed to an increase in theft and emboldened "boosters" — an industry term for ORC thieves.

As new technologies roll out to minimize ORC on the sales floor, grocers are establishing ORC units staffed with trained investigators who work with local law enforcement and prosecution to dismantle ORC crime rings entirely, and the outcomes of these teams are already proving successful, experts said.

Catching them in the act

Experts ballpark the first ORC units taking shape within retail companies between 2005 and 2007, but in recent years more ORC units have been established as ORC initiatives and precautions have become a priority. In the early 2000s, Safeway, for example, was one of the first in the grocery industry to establish an ORC team after it set up the unit within two of its Tom Thumb divisions.

In the grocery sector specifically, around three quarters of food retailers have programs set up to address ORC while many other companies are working on plans, according to the Food Industry Association.

More grocery companies are beginning to assemble ORC teams in order to combat shrink caused by theft. In October 2017, Albertsons reemerged into the ORC prevention space through a brief partnership with Alto, a company that specializes in loss prevention and technological security services.

Karl Langhorst, who is also a senior advisor at Alto, noted that Alto has other grocery partners who have turned to the company for help in ORC prevention as well as other theft security measures. grocerydive.com


Minnesota's New ORC Bill Makes More Headlines
(Update) Bill at Minnesota Capitol would create new "organized retail theft" crime with stiffer penalties for stealing, reselling items
alter Dillon turned his love of shoes into a business, pouring all of the resources he had into making his dream a lasting legacy to leave his children. But after five brazen break-ins in just a few months and thousands of dollars of merchandise stolen at his KKG Kickz store in Little Canada, he was forced to close its doors last year.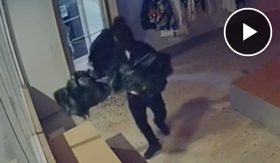 His story was highlighted at the Capitol on Monday during a news conference, putting the spotlight on a bill that would create a new crime of organized retail theft and detail additional penalties, which include possible felony charges punishable by up to 15 years in prison.

It would target what supporters of the measure call sophisticated, large-scale thefts of merchandise that thieves steal with the intent to resell for profit. Bruce Nustad, president of the Minnesota Retailers Association, said it's amounted to $90 billion in total losses nationwide.

He also noted that 34 other states have similar language in their statutes: "The benefit of that is to tell those career criminals that their business is not welcome here," Nustad said.

Republicans and Democrats have signed on to co-author bills in both the House and Senate. Rep. Zack Stephenson, DFL-Coon Rapids, who is a prosecutor, said he can recall cases where he could've issued charges for organized retail theft if this language were the law at the time.

He said the problem has "gained momentum" in Minnesota in recent years. "This bill is an important step forward to differentiate between that low-level shoplifting that we've had around forever and this new phenomenon, which is a real pernicious problem for our retailers," Stephenson said. cbsnews.com

RELATED: Organized retail thieves on Capitol radar


Is 2023 on Track to be a Record-Breaking Year for Mass Shootings?
There have been more mass shootings than days in 2023, database shows
The United States has faced at least 128 mass shootings so far this year, according to the Gun Violence Archive. There have been more mass shootings than days in 2023. Though mass shootings don't make up the majority of gun violence incidents in America, their impact on communities and victims is evident.

Incidents like the mass shootings in Buffalo, New York, and Uvalde, Texas, continue to send cities into mourning and have sparked repeated calls for gun reform. In Nashville, Tennessee, the latest mass school shooting left six dead -- three children and three staff members.

The Gun Violence Archive tracked more than 647 mass shootings in 2022 and 690 in 2021. At this time last year, the country had experienced 113 mass shootings.

Click here for the list of some of the most high-profile mass shootings of 2023. abc7news.com


38+ Mass Shootings So Far in March
At least 57 killed, 133 injured in 38 U.S. mass shootings this month

The U.S. continues to grapple with devastating mass shootings, with dozens killed as a result in March alone, per data from the Gun Violence Archive.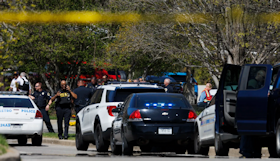 By the numbers: At least 57 people have died in 38 mass shootings in the U.S. so far this month, with another 133 injured. 130 mass shootings have taken place in 2023 so far, per the archive, meaning there have been more mass shootings than days this year.

State of play: Six people, including three children, were killed in a school shooting in Nashville on Monday. The alleged shooter was shot and killed by police. In the wake of Monday's recent shooting, lawmakers are renewing calls for gun control as, along with the rest of the nation, they reckon with how to curb the alarming rate of gun violence.

After the Nashville school shooting, President Biden said: "I call on Congress, again, to pass my assault weapons ban. It's about time that we began to make some more progress," Biden said.

Go deeper: 1 in 5 Americans have experience with gun violence: Poll axios.com


Teen Shootings Are Off The Charts in NYC
NYPD grappling with skyrocketing teen violence despite plan to stop shootings
The NYPD implemented a plan at the start of the year to try to stem the Big Apple's soaring number of teen shootings, but nearly three months later, the bloodshed continues — including near city schools.

Experts and advocates suggested more needs to be done, including increasing the number of school safety officers or resurrecting more aggressive plain-clothes anti-crime units that sought to get guns off the streets.

In January, after a spate of teen shootings, the NYPD launched a new safety initiative that included stationing members of New York's Finest in areas frequented by youths, including near schools.

"We put more cops in and around the schools, the corridors, the transit hubs, the Chipotles, the McDonald's of the world," NYPD Chief of Patrol John Chell told The Post last month. "So we've kind of made a ring around schools and are just basically trying to give them safe passage."

Still, in the first two months of 2023, 21 juveniles were shot, according to NYPD data obtained by The Post. That compares to 17 who were shot during the first two months of 2022, and just 10 during the same period in 2021.

Those numbers track with annual trends showing city kids are increasingly at risk of getting shot: 149 kids were wounded by gunfire in 2022, compared to 138 in 2021 and 125 in 2020. That's considerably more than New York's pre-pandemic totals, which recorded only 63 juveniles shot in 2018 and 64 in 2019.

And it's happened despite a fall in overall shootings across the city. nypost.com


Another Trigger of NYC's Violence Surge?
Noise complaints are on the rise in NYC, and they are turning deadly
A string of deadly encounters that started with complaints over loud music or offensive noise highlights a growing problem across NYC: Complaints about noise have exploded since the pandemic.

There have been nearly 40,000 noise complaints called in to 311 this month, and roughly the same in the past few months, according to NYC Open Data. Noise complaints have boomed since the pandemic, with this year's winter months seeing a roughly 40% rise in 311 noise complaints compared with the same time frame in 2019.

Arline Bronzaft, an environmental psychologist, said a variety of reasons may be to blame, including more time spent at home, working from home, outdoor dining, loud cars and helicopter noise.

There have been several other high-profile homicides sparked by noise complaints in the past few months. nydailynews.com


U.S. Department of Justice Announces Nearly $300 Million in Federal Grants to Support Local Law Enforcement
CONCORD – The Department of Justice's Office of Community Oriented Policing Services (COPS Office) has announced the release of approximately $300 million in grant solicitations for programs that advance community policing, keep students safe, and add law enforcement officers to our nation's streets.

The announced solicitations include $224.5 million available for the COPS Hiring Program (CHP), which is a competitive award program that provides direct funding for the hiring of career law enforcement officers. Funding also includes $73 million for the School Violence Prevention Program (SVPP). justice.gov


Residents speak on gun violence in Albany after recent Albany Mall shooting

ATF, APD test-firing 1,500+ guns in effort to solve violent crimes

---

The Hayes Report on Loss Prevention
Quarterly - Spring 2023 - Vol. 38 No. 2

Topics: Store Plan-of-Action Development - OSHA's Top 10 Safety Violations - Testing For Success - Unaccounted-For Theft Losses - The Bulletin Board

Mark Doyle Talks --- How About Some Positive Anti-Theft News!



It seems like daily we are bombarded on the news with stories of thefts, organized retail crime, and shoplifting like never before. Well, let's not forget there have been some very positive anti-theft actions taking place too, such as: The INFORM Consumers Act; RFID technology combined with machine learning; Artificial Intelligence technology; Facial/Feature Recognition; Power tool activation technology; Self-service locking cases; Checkout-free shopping (Just Walk Out Technology); among many others. Let's stay positive, the future is bright!



We are currently in the process of gathering statistics for our 35th Annual Retail Theft Survey. Participants are never identified, data is strictly confidential and always grouped for reporting purposes. If your company would like to participate in this short one-page survey, email me at mrd@hayesinternational.com

Click here to read the full newsletter


OSHA Continues to Battle Dollar General Over Constant Violations
111 Workplace Safety Violations at 270 Stores Since 2017 - $15.5M in Penalties

Dollar General Is Deemed a 'Severe Violator' by the Labor Dept.

Since January 2017, OSHA has cited the company for 111 instances of workplace safety violations and imposed more than $15.5 million in penalties.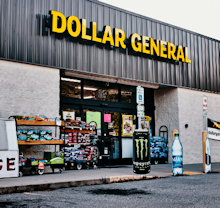 For years, the Labor Department has operated a Severe Violator Enforcement Program, which targets companies with unsafe working conditions like manufacturers or construction firms with a high number of injuries or deaths.

In September, the department's Occupational Safety and Health Administration unit widened the scope of the program to include any type of company that willfully or repeatedly violated safety standards. The first to be added under the program's expanded scope: Dollar General, one of the nation's fastest-growing retailers.

Since January 2017, OSHA has inspected more than 270 Dollar General stores and found 111 instances of workplace safety violations. The agency has also imposed more than $15.5 million in penalties during that period, according to data provided by a White House official.

OSHA inspectors have found issues such as obstructed fire exits and boxes of merchandise cluttering the aisles or stacked precariously high.

In some cases, federal inspectors have gone into a store to demand that a hazard be fixed, only to find in a follow-up visit that the problem was still there, according to two federal officials who spoke on the condition of anonymity to discuss the violations.

The fines represent a tiny fraction of the billions of dollars in sales that Dollar General generates every year. And until recently, the officials said, the company was not willing to engage with OSHA about resolving these issues broadly, and it has contested many of the penalties.

OSHA and Dollar General are now in the very early stages of a settlement discussion to resolve the penalties and come up with a plan to improve certain conditions in the retailer's stores, the two federal officials said. Dollar General did not comment on the settlement talks.

Inclusion in the severe violators program means OSHA officials can inspect a store at random, even if the agency has not received a specific complaint about working conditions. Some of Dollar General's stores are among 462 workplaces in that program. nytimes.com


Walmart Deploys AI & Machine Learning Across Stores
How Walmart is using A.I. to make shopping better for its millions of customers

Few companies have the ability to gather the massive data sets that power artificial intelligence like Walmart.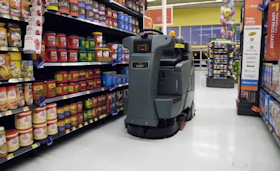 Few companies have the ability to gather the massive data sets that power AI quite like Walmart. There are roughly 4,700 Walmart stores and 600 Sam's Clubs in the U.S. employing a combined 1.6 million workers — or associates as the company likes to call them.

Deploying artificial intelligence and machine learning in ways that improve both the customer and employee experience across such a massive environment is the focus of Walmart's AI strategy, said Anshu Bhardwaj, senior vice president of tech strategy and commercialization at the retail giant.

Sam's is using, of all things, floor scrubbers to do just that. As they travel around the stores, keeping floors clean and free of debris, they're also capturing, in real time, images of every item in the store. These scrubbers (there's one in each store) are equipped with inventory intelligence towers that take more than 20 million photos of everything on the shelves every day. AI is also powering the Walmart shopping app.

Even though Walmart has been on its AI journey for years, the goal has remained the same, Bhardwaj said: Find better ways to figure out what the customer wants to buy and how best to get it to them.

The goal is to create as little friction between what customers want and what they ultimately buy. "I hate shopping for things like milk and toilet paper," Bhardwaj said. "We want to make the shopping experience for everyday items a no-brainer for our customers." cnbc.com


Former Starbucks CEO Howard Schultz Faces Senate Grilling
Union showdown: Starbucks' Howard Schultz faces Bernie Sanders in the Senate

Sen. Bernie Sanders kicked off the hearing by saying, "Starbucks has waged the most aggressive and illegal union-busting campaign in the modern history of our country."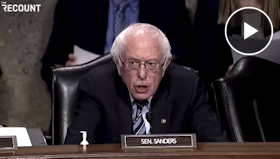 It could be a hearing for the history books: Billionaire Howard Schultz, the resolutely anti-union architect of Starbucks, gets questioned by Sen. Bernie Sanders, the outspoken champion of the union movement in Congress.

Schultz was once a prominent Democrat hailed as a progressive corporate pioneer of better pay and benefits for service industry workers. On Wednesday, he will testify on allegations that Starbucks has been breaking labor laws as it fights its employees' nationwide unionization push.

Schultz, fresh off his third stint as Starbucks CEO, is expected to deny any wrongdoing. But Sanders, a fixture at union rallies and town halls, will likely cite dozens of complaints against Starbucks filed both by workers and by federal labor officials since the first U.S. cafe unionized in late 2021.

The hearing at the Senate Health, Education, Labor, and Pensions committee is chaired by Sanders, an independent from Vermont, and is being streamed online. As it began, a long queue of managers and corporate employees crowded inside, wearing matching t-shirts — as did dozens of Starbucks Workers United members. After Schultz's testimony, lawmakers will also hear from a current and a former Starbucks baristas. npr.org


RFID's Retail Expansion Continues
American Eagle to deploy AI-based inventory tracking in stores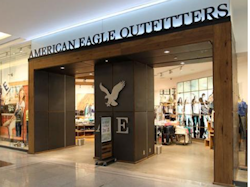 A plan to automatically track & locate in-store inventory takes flight at American Eagle.

The specialty apparel retailer, a subsidiary of American Eagle Outfitters (AEO), is planning to launch Radar's inventory-tracking technology in approximately 500 stores across the U.S. over the next year. The system uses a combination of RFID and computer vision to track and locate in-store inventory at SKU level in near-real time with 99% accuracy, enabling retail store employees to know what product is in-store, and where, according to Radar.

Knowing where everything is result will enable store employees to more efficiently serve customers, replenish items on the sales floor, and fulfill in-store and curbside pickup orders. In addition, American Eagle intends to leverage the Radar platform's analytics capabilities to help ensure the right inventory is in stock, regardless of day, season, current trends, staffing level or other factors.

With consumers back to shopping in stores, many retail brands are looking to elevate the in-store experience, and having complete visibility into store inventory is crucial to achieving that," said Spencer Hewett, founder and CEO of Radar. "We're thrilled to be partnering with the American Eagle brand so they can continue delivering an excellent customer experience." chainstoreage.com


Lowe's 4-day work week experiment a hit with employees
Many employees say they are fans of the optional four-day work week, but some have seen issues.

Eddie Lampert's Sears case won't go to Supreme Court
Three courts had already rejected an attempt from Lampert and other lenders to wring millions more from what's left of the former retail giant.

J. Crew undergoes layoffs

Blue Nile to lay off 119 workers, close Seattle fulfillment center


Quarterly Results

Walgreens Boots Alliance Q2 U.S. retail comp's down 1%, UK retail comp's up 16%, U.S. pharmacy comp's up 4.9%, Total sales up 3.3%

PVH Corp Q4 DTC up 4%, Wholesale flat, digital down 8%, net sales up 2%
Tommy Hilfiger revenue up 3%
Calvin Klein revenue up 3%
Heritage Brands revenue down 10%

PVH Corp FY net sales down 1%
Tommy Hilfiger revenue down 1%
Calvin Klein revenue up 3%
Heritage Brands revenue down 26%

---

Senior LP & AP Jobs Market
Sr. Director, Corporate Security job posted for PVH Corp. in New York, NY


Develops the overall strategy, policies, and standards to ensure the physical safety of all associates, visitors, customers, and vendors throughout the PVH workplace and for the security of property and assets. This role will identify, prioritize, develop, and implement physical security, emergency preparedness and response, travel security, executive protection and investigations. indeed.com

---
---


Solink® Announces Integration with Brivo to Combine Access Control and Remote Video Surveillance for the Ultimate Facility Control

OTTAWA, March 28, 2023 – Solink, the leading modern, cloud-based video security company for businesses, today unveils details of a product integration with Brivo, a leading provider of cloud-based access control and smart building technologies. Users of Solink's platform can now link captured access control events on their premises to their security video feeds in real time. This integration broadens a business' ability to ensure door-to-door security and capture access related data to store, search, and notify of exceptions in the cloud.



Solink provides a complete video security solution to commercial retailers, restaurants, and other businesses, allowing owners and operators to easily manage security in their business. The integration with Brivo Access ensures that access events—the opening and locking of entryways— are effectively captured in the Solink platform.

The combination of Solink with Brivo provides multiple solutions for challenges facing retail business, including tailgating, the label for the security threat of a passerby seeking to enter a door from another badge entry, and loss at point of sale, a common revenue struggle for businesses.

"An access control solution isn't complete without video surveillance. Solink's integration with Brivo means customers can easily connect the dots of who's coming and going in your business," said Michael Matta, CEO, Solink Corporation. "The Solink platform unifies the security experience across both video and access control so users can view their facilities from anywhere. This allows businesses to better protect their people, patrons and profits."

"The Solink and Brivo integration announced today enables more businesses to implement secure access control and video monitoring. Commercial businesses face many issues that require clear visibility and access control", said Steve Van Till, founder and CEO, Brivo. "The integration with Solink improves loss prevention, unauthorized access, and generally increases safety for employees and patrons alike."

Solink takes an open approach to help customers understand data to and from its video security platform. Over 18,000 locations already use the Solink platform to simplify access to video and POS data, eliminate data silos, enrich datasets, and increase visibility into customer behaviors.

---
---

'Slow-Motion Mass Ransomware Attack' Hits Major Companies
The latest mass ransomware attack has been unfolding for nearly two months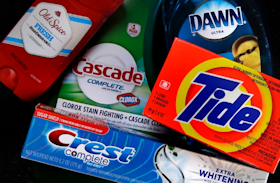 A slow-motion mass ransomware attack has been unfolding over nearly two months, with new victims like Procter & Gamble and a U.K. pension fund acknowledging as recently as last week that they were hit.

In all, Clop — the ransomware gang responsible for the attack, whose name is sometimes stylized as Cl0p — claims that it has hit 130 victims by exploiting a previously unknown "zero-day" vulnerability in a popular file-transfer software.

It's the second mass ransomware attack this year already, as ransomware gangs explore different approaches following a year of fewer reported attacks and fewer victims willing to pay the hackers to unlock their systems and/or keep stolen data private.

This round of attacks — which exploited a vulnerability in Fortra's file-transfer tool, GoAnywhere — isn't affecting as many organizations as the other massive ransomware attack this year. But it does seem to be causing more trouble for the individual organizations than the previous so-called "ESXiArgs" campaign, which infected thousands of servers but in some cases just hit victims' noncritical systems.

A combination of media reports and public disclosures from targets suggests that the campaign has claimed a significant number of victims.

• Procter & Gamble said it was a victim of the hackers exploiting the GoAnywhere vulnerability, and they took employee information.

• Virgin Group said its rewards club system was affected.

• The hackers also swiped employee data at the U.K. Pension Protection Fund, a spokesperson said.

• Health-care program provider US Wellness said it suffered a breach that might have affected customer information. It didn't explicitly say it was a victim of Clop, but TechCrunch reported it was. washingtonpost.com

RELATED: Clop GoAnywhere Attacks Have Now Hit 130 Organizations


AI Security Solution for the 'Vastly Outnumbered Security Workforce'
Microsoft unveils Security Copilot built on GPT-4

The technology combines the capabilities of OpenAI's generative AI with Microsoft's threat intelligence and security network.

Microsoft is launching Security Copilot, a tool that combines artificial intelligence with a security platform that company officials say will provide advanced capabilities to protect IT networks from sophisticated threats.


The technology is backed by OpenAI's generative AI GPT-4, and combines Microsoft's global threat intelligence capabilities and vast security network, which generates more than 65 trillion daily signals, Microsoft said Tuesday.

For Microsoft executives, the copilot offers a solution for a vastly outnumbered security workforce, which has 3.4 million unfilled positions globally.

The remaining security operations staff have in many cases found themselves fighting an endless battle of chasing down sophisticated nation-state and criminal adversaries who can generate new threat activity faster than network defenders can weed out false signals.

"The volume and velocity of attacks requires us to continually create new technologies that can tip the scales in favor of defenders," Vasu Jakkal, Microsoft's corporate VP of security, compliance, identity and management, said in a blog post released Tuesday. "Security professionals are scarce, and we must empower them to disrupt attackers' traditional advantages and drive innovation for their organizations."

The learning model will enable new skills development over time, improving detection capabilities and speed, according to Microsoft. Security Copilot will integrate with other Microsoft security products and over time integrate with an ecosystem of third-party products. cybersecuritydive.com


Companies Are Open to Phishing & Data Exfiltration Attacks
Millions of Pen Tests Show Companies' Security Postures Are Getting Worse

A lack of website protections, Sender Policy Framework (SPF) records, and DNSSEC configurations leave companies open to phishing and data exfiltration attacks.

The risk score for the average company worsened in the past year as companies fail to adapt to data exfiltration techniques and adequately protect Web applications.

Companies' effective data-exfiltration risk increased to 44 out of 100 (with 100 indicating having the riskiest posture) in 2022, from an average score of 30 in the previous year, indicating that the overall risk of data being compromised has increased. That's according to rankings by Cymulate, which crunched the data on 1 million pen tests, including 1.7 million hours of offensive cybersecurity testing within its production environments.

In its "2022 State of Cybersecurity Effectiveness" report, published on March 28, the firm noted that there are various persistent problems leading to increased risk. For one, while many companies are improving their adoption and the strictness of network and group policies, attackers are adapting to sidestep such protections, the report stated.

And the basics continue to lag: The company found that four of the top-10 CVEs identified in customer environments were more than two years old. These include the high-severity WinVerifyTrust signature validation vulnerability (CVE-2013-2900), which can allow malicious executables to pass security checks, and a memory corruption vulnerability in Microsoft Office (CVE-2018-0798). darkreading.com


TikTok Faces Further Bans in Europe

DOJ: CEO of Titanium Blockchain Sentenced 4 yrs. 3 months for $21M Cryptocurrency Fraud Scheme
---



Amazon Bribery Scheme - $100M in Benefits - $100K in Bribes
Amazon seller consultant admits to bribing employees to help clients; will plead guilty

Federal officials charged Rosenberg and five other individuals in 2020 with conspiracy to commit bribery.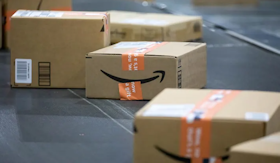 An influential consultant for Amazon sellers admitted Monday to bribing employees of the e-commerce giant for information to help his clients boost sales and to get their suspended accounts reinstated.

Ephraim "Ed" Rosenberg wrote in a LinkedIn post that he will plead guilty in federal court to a criminal charge, stemming from a 2020 indictment that charged six people with conspiring to give sellers an unfair competitive advantage on Amazon's third-party marketplace. Four of the defendants have already pleaded guilty, including one former Amazon employee who was sentenced last year to 10 months in prison.

Rosenberg, who's based in Brooklyn, is a well-known figure in the world of Amazon third-party sellers. He runs a consultancy business that advises entrepreneurs on how to sell products on the online marketplace, and navigate unforeseen issues with their Amazon account. Rosenberg's Facebook group for sellers, ASGTG, has over 68,000 members, and he hosts a popular conference for sellers each year.

"For a time, some years ago, I began to obtain and use Amazon's internal annotations — Amazon's private property — to learn the reasons for sellers' suspensions, in order to assist them in getting reinstated, if possible," wrote Rosenberg, who is due to appear in U.S. District Court in Seattle on March 30, for a change of plea hearing, according to court records. "On some occasions, I paid bribes, directly and indirectly, to Amazon employees to obtain annotations and reinstate suspended accounts. These actions were against the law."

Since at least 2017, prosecutors allege Rosenberg and other consultants allegedly bribed Amazon employees to leak information about the company's search and ranking algorithms and to share confidential data on their competition in the marketplace. In all, the individuals allegedly paid $100,000 worth of bribes to employees and reaped more than $100 million in competitive benefits, the DOJ said.

In 2018, Amazon fired four employees in India who were allegedly connected to the bribery scheme.

Previously unsealed court documents said Rosenberg allegedly sent a "veiled threat" to an Amazon employee at the company's Seattle headquarters as part of the bribery scheme, Bloomberg reported. The documents also detailed defendants' elaborate efforts to dodge detection by authorities, including allegedly stuffing a llama-shaped ottoman with cash believed to be bribes, according to Bloomberg. cnbc.com


Consumers Battle Amazon in Court
Amazon loses bid to toss consumer antitrust lawsuit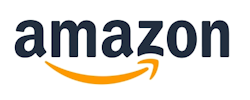 Amazon.com Inc must face consumer claims that its pricing practices artificially drove up the cost of goods sold by other retailers in violation of U.S. antitrust law, a federal judge has ruled.

The ruling by U.S. District Judge Richard Jones in Seattle on Friday came in a prospective antitrust class action that has estimated damages of between $55 billion to $172 billion.

The lawsuit was filed in 2020 by residents of 18 states, including Virginia, Texas, California, Florida and Illinois, challenging an Amazon policy that retailers cannot offer lower prices for goods sold elsewhere if they also want their product available on the Amazon Marketplace platform.

Jones' order trimmed the lawsuit but said consumers can move ahead with their case.

Plaintiffs lawyer Steve Berman of Hagens Berman Sobol Shapiro, a lead attorney for the proposed class, said "Amazon's main arguments are rejected," and called the ruling "good news for tens of millions of consumers who have been overcharged by Amazon."

Amazon has denied the plaintiffs' claims, arguing that its "Fair Pricing Policy" has procompetitive benefits and that U.S. antitrust law encourages such a policy.

The e-retail giant can still defend its pricing practices at a later stage in the litigation, and also can urge the court not to allow consumers to sue as a class. The court said it wants to review a class certification briefing schedule by mid-April. reuters.com


Amazon starts flagging 'frequently returned' products that you maybe shouldn't buy
The new 'frequently returned item' tag will flag product listings and encourage consumers to do some more research before they buy.

Newegg Uses ChatGPT to Improve Online Shopping Experience
---
Seattle, WA: Man Arrested Following Organized Retail Theft Investigation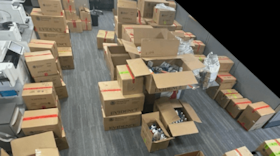 Seattle Police detectives arrested a man at a North Beacon Hill residence last Thursday following a lengthy Homeland Security Investigations (HSI) led organized retail theft investigation. A detective with SPD's Investigative Support Unit, in collaboration with HSI, developed probable cause to arrest a suspect who had been knowingly purchasing stolen items, then selling the merchandise from a Rainier Valley business. SPD detectives, SPD Community Response Group officers, along with agents from HSI and U.S. Customs and Border Protection, served search warrants Thursday morning at two locations: a residence in the 1500 block of 17th Avenue South, and a business in the 7300 block of Rainier Avenue South. Approximately 3,000 items of suspected stolen retail merchandise – including over-the-counter drugs, health and beauty products, cleaning products, alcohol, small electronics, and clothing – were recovered. The suspect, a 55-year-old man, was taken into custody and booked into the King County Jail for trafficking in stolen property. spdblotter.seattle.gov


Buffalo, NY: Former West Seneca Police Officer sentenced for stealing $30,000 from retail stores


The Erie County District Attorney's Office announced that 34-year-old Ryan J. Miller of West Seneca was sentenced in Erie County Court to a three-year conditional discharge. He also paid over $30,000 in restitution. The district attorney's office said between January 10, 2018 and April 26, 2022 Miller stole merchandise from retail stores throughout Western New York. According to the district attorney's office, once Miller was in possession of the items he would allegedly cancel the online order or leave without paying for them. He would also re-pack stolen items and return them. Miller previously worked as a patrol officer with the West Seneca Police Department, he admitted to stealing over $30,000 in merchandise and was fired from the department. He pleaded guilty to one count of third-degree grand larceny and one count of first-degree scheme to defraud in October 2022. The district attorney's office also said that his co-defendant, 27-year-old Dylan Biddeman, pleaded guilty to one count of fourth-degree grand larceny for his role in these crimes in October 2022. Biddeman was sentenced in October 2022 to a three-year conditional discharge and paid over $28,000 in restitution. wkbw.com


Santa Barbara, CA: 2 Suspects Sought in Armed Robbery Inside Macy's
Santa Barbara police were searching for two suspects in a brazen armed robbery of a sunglasses vendor Tuesday afternoon at La Cumbre Plaza. At about 5:20 p.m., two men approached the Sunglass Hut kiosk inside the Macy's department store, at 3805 State St., and started removing sunglasses from a display case, Sgt. Ethan Ragsdale told Noozhawk. "An employee approached the suspects while the theft was occurring, and one suspect brandished a taser," he said. No injuries were reported in the incident. noozhawk.com


Salem, OR: 2 charged after $5,000 Ulta store theft
The Salem Police Department says two women are in custody after a $5,000 theft from Ulta Beauty Store on Tuesday. According to officers, a woman entered the Ulta Beauty at the Willamette Town Center mall late Tuesday morning. Once in the store, the woman began filling a shopping bag with products before leaving the store. Police arrived at the store at 12:15 p.m., learning the woman left in a car driven by a second person. Officers were able to locate the car in a nearby Target parking lot, across from the mall. A search warrant revealed the stolen merchandise, as well as documentation of organized theft, drug paraphernalia and a handgun, according to the Salem P.D. The two women, identified as 37-year-old Amber Sawn Alvarado and 29-year-old Taylor Paige Hunt, were booked into the Marion County Jail on charges of first-degree theft. Police say Alvarado faces an additional charge of felon in possession of a weapon. kptv.com


Katy, TX: 2 suspects wanted for allegedly stealing over $1,500 worth of batteries from H-E-B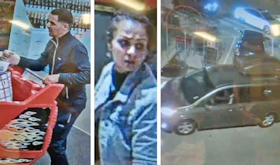 Two Katy suspects were caught on camera stealing over $1,500 worth of batteries from a grocery store earlier this month, according to police. Fulshear police said a gray minivan, possibly a Toyota Sienna, entered the Cross Creek Ranch H-E-B parking lot just before 8 p.m. on March 18. The vehicle reportedly parked near the middle of the store's parking lot before a man and woman came out of the minivan, split up, and entered through different doors. While inside, police said the two linked up near a battery display with a red shopping cart for kids with racecar seating. Officials said the suspects opened two reusable shopping bags and began to fill them with batteries. abc13.com


Columbus, OH: Two Suspects wanted for theft of 2 MacBooks from Micro Center store

Corning, CA: Police look for two suspects in $600 Grocery store theft
---

---

Shootings & Deaths

Plymouth County, MA: Update: Man Indicted On Murder Charge In Deadly Apple Store Crash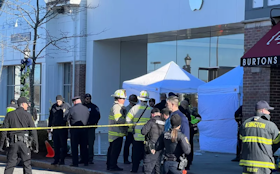 The driver accused of crashing his SUV through an Apple store in Hingham last year was indicted Tuesday, the Plymouth County District Attorney's Office said. Authorities said Bradley Rein, 53, of Hingham, drove his 2019 Toyota 4Runner through the front of the store on Nov. 21, 2022, killing 65-year-old Kevin Bradley of Wayne, New Jersey and injuring 22 others. Rein told police that the crash happened because his foot got stuck on the accelerator pedal. On Tuesday, a Plymouth County grand jury indicted Rein on one count of second-degree murder and motor vehicle homicide by reckless operation for Bradley's death. They also indicted Rein on reckless operation of a motor vehicle, 18 counts of aggravated assault and battery with a dangerous weapon, and four counts of assault and battery with a dangerous weapon for the 22 other people injured in the crash. Rein was previously charged with motor vehicle homicide by reckless operation and reckless operation of a motor vehicle in Hingham District Court. He was released on bail in December. wbznewsradio.iheart.com


Houston, TX: Suspect killed while trying to rob food truck on South Main Street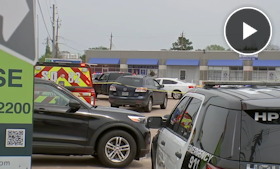 A robbery suspect is dead after he was shot while trying to hold up a food truck in southwest Houston, police said. According to the Houston Police Department, the robbery happened at about 1 p.m. on Tuesday in the 14500 block of South Main Street at Fondren. Derick Howard, an owner of Elite Eats and Cold Treats, was on his way to the food truck to meet his mother, who is a co-owner, and his uncle, who were working the truck during the lunch hour. Before he arrived, police said the suspect approached the food truck, asking what kind of food they serve. The suspect then tried robbing them, but Howard's mother and uncle quickly closed the window. The suspect got out of his truck, opened the food truck's front window, and pointed the gun inside. Police said the suspect fired his gun, but it jammed. "Thank God," Jacqueline Mitchell, a family member, said. "She's a godly woman. That's why the gun jammed because God jammed it because when (suspect) opened that window, he could have shot her, but it jammed." That's when the woman pulled out her own gun and fired multiple times. Howard's mother is licensed to carry a gun, according to the family. abc13.com


San Antonio, TX: Man shot outside convenience store while confronting car thieves
A carjacking victim who confronted the thieves who stole his car is recovering from a gunshot wound. Police say the man spotted his stolen car at a convenience store on West Military and Timbercreek. He went inside to confront the crooks but one of them pulled a gun and started shooting. The victim was hit in the arm and the shooters took off, leaving the stolen car behind. Officers were called to the scene at around 11:45 P.M. Monday and the injured man was rushed to a nearby hospital. He's expected to recover. ktsa.com

---

Robberies, Incidents & Thefts
Manchester, NH: Man Who Threw Hot Coffee in Clerk's Face During Robbery Facing Additional Charges
A New Hampshire man who allegedly threw hot coffee at a convenience store clerk during a robbery in Manchester earlier this month is now facing additional charges in connection to a series of burglaries at another local business. Brandon Ross, 32, of Manchester, was arrested last week in connection with a robbery at Bunny's Convenience Store on Elm Street on the morning of March 21. The clerk, Melodie Cameron, said the robber was wearing a mask when he came up to the register to buy cigarettes. "I asked for identification, and once he couldn't provide it, he moved aside so I could take the last lady in the store, and when I took the lady, he went back over to the counter," Cameron recalled in an interview with NBC10 Boston. It was kind of odd to me, because he was kind of playing with the lid of his coffee cup." She said the man then tried to buy a lighter, still without showing ID. "I don't know, the last word I had said to him must have just been the trigger, and he pulled that cup and threw it up under [the divider] at my face," Cameron said. On Tuesday,
Manchester police announced that Ross is now also being charged in connection with five burglaries from December 2022 at Pannos Marketing on Market Street. He faces five counts of burglary and one count of theft by unauthorized taking
. Police said surveillance video showed Ross walking with a pit bull in the area. Images of the robbery suspect and the dog had previously been posted on Manchester police social media pages.
nbcboston.com
Wilkesboro, NC: Doubting clerk thwarts attempted armed robbery
A man who tried to rob a convenience store in Wilkesboro last week only got a free energy drink when the clerk wouldn't hand over cash because he didn't think the suspect was holding a real firearm, even when it was fired. An investigation determined that the suspect's handgun was real and fired live bullets, said Capt. Jason Delbert of the Wilkesboro Police Department on Tuesday. Delbert said investigators found two 9mm Luger shell casings that were from live rounds and not blanks and studied a security video of the incident. "That was a real gun and those were real bullets" it fired, he said. Jordan stated that he met the man at the counter, rang up the purchase of the drink and the man pulled out a gun, said Prince. "The man stated he wanted all the money and told Mr. Jordan to not press the alarm button." Prince continued, "When Mr. Jordan opened the cash drawer,
the man shot three rounds
out of the gun. Mr.
Jordan stated that he did give the man money because he thought that the gun was fake.
" Delbert said the suspect apparently became impatient and gave up on getting money from the store.
journalpatriot.com
Spring Hill, FL: 'I was bored.' Teen tries store robbery after PS4 video game breaks
A boy who just turned 16 says he got bored after his PS4 game quit, and sought entertainment by attempting a store robbery with an Airsoft pistol in Florida, according to the Hernando County Sheriff's Office. It happened around 6:30 p.m. Friday, March 24, at the Deltona Food Mart in Spring Hill, and investigators say the plan was foiled when a store clerk refused to cooperate. Spring Hill is about 50 miles north of Tampa. No one was hurt and the teen was arrested not far from the store, the sheriff's office said in a news release.
news.yahoo.com
Glendale, WI: Burglars fall through ceiling of Qdoba while trying to hide from police
Austin, TX: Two juveniles arrested after series of 5 armed robberies
Olympia, WA: Man Accused of Robbing Two Thurston County Stores Was on Probation for Previous Thefts
New Haven, CT: Teen pleads guilty to holding up same convenience store 5 times in 6 weeks
• Beauty – Salem, OR – Robbery
• Bicycle – Hoffman Estates, IL – Armed Robbery
• C-Store – Wilkesboro, NC – Armed Robbery / shots fired
• C-Store – Spring Hill, FL – Armed Robbery
• C-Store – Lee County, SC – Armed Robbery
• C-Store – Culver City, CA – Armed Robbery
• C-Store – Easton, PA – Armed Robbery
• C-Store – Nassau County, NY – Armed Robbery
• C-Store – Manitowoc, WI – Armed Robbery
• C-Store – Fulton, MO – Armed Robbery
• C-Store – Manchester, NH – Robbery
• C-Store – New York, NY – Armed Robbery
• C-Store – Tulsa, OK – Armed Robbery
• Grocery – Maricopa County, AZ – Armed Robbery
• Grocery – Corning, CA – Robbery
• Jewelry - Visalia, CA – Robbery
• Jewelry - Monroe, MI - Robbery
• Jewelry - Montclair, CA - Robbery
• Jewelry - Pleasanton, CA - Robbery
• Macy's – Santa Barbara, CA – Armed Robbery
• Restaurant – Laramie, WY – Armed Robbery
• Restaurant – Glendale, WI – Armed Robbery

Daily Totals:
• 22 robberies
• 0 burglaries
• 1 shooting
• 0 killed

---

None to report.

Submit Your New Hires/Promotions
or New Position
See all the Industry Movement
---




Feature Your Job Here For 30 Days -
70% Aren't On The Boards
Post your job listing
---
Featured Job Spotlights
An Industry Obligation - Staffing
'Best in Class' Teams

Every one has a role to play in building an industry.
Filled your job? Any good candidates left over?
Help your colleagues - your industry - Build 'Best in Class' teams.

Refer the Best & Build the Best
Quality - Diversity - Industry Obligation

---



Retail Partnership Manager
Denver, CO - posted February 22
The Retail Partnerships Manager will play a key role within Auror's North American team; taking ownership of some of our key customers. The role is a great fit for someone who seeks variety and is great at relationship building. You will be seen as a thought leader and trusted advisor for both our customers and the industry alike...



Field Loss Prevention Manager
Atlanta, GA - posted March 21
As a Field Loss Prevention Manager (FLPM) you will coordinate Loss Prevention and Safety Programs intended to protect Staples assets and ensure a safe work environment within Staples Retail locations. FLPM's are depended on to be an expert in auditing, investigating, and training...

Regional Distribution Asset Protection Specialist
Landover, MD - posted February 24
This role is responsible for leading asset protection initiatives and investigating matters pertaining to inventory shrink, policy violations, unauthorized access, fraud, and theft within assigned distribution center(s) - Landover MD, Severn MD, Bluefield VA, Norfolk VA, Lumberton NC...



Corporate Risk Manager
Charlotte or Raleigh, NC - posted February 14
Summary of Role and Responsibilities: Proactive approach to preventing losses/injuries whether they are to our employees, third parties or customers valuables. They include cash in transit, auto losses or injuries; Report all incidents, claims and losses which may expose the company to financial losses whether they are covered by insurance or not...



Director of Asset Protection & Safety
Mount Horeb, WI - posted January 27
The Director of Asset Protection and Safety is responsible for developing strategies, supporting initiatives, and creating a vibrant culture relating to all aspects of asset protection and safety throughout the organization. As the expert strategist and leader of asset protection and safety, this role applies broad knowledge and seasoned experience to address risks...



Loss Prevention Analyst
Ashburn, VA - posted February 21
This position pays $67,725 - $75,000 per year: The LP Analyst protects the company's assets from internal theft by using investigative resources (i.e., exception-based reporting (EBR), micros reporting, inventory reporting, CCTV, etc.). The primary responsibility of the LP Analyst is to identify potential loss prevention issues such as employee theft in SSP America's operation across North America...



Manager of Asset Protection (Corporate and DC)
North Kingstown, RI - posted February 17
The Manager of Asset Protection - Corporate and Distribution Center ("DC") role at Ocean State Job Lot ("OSJL" and "Company") will have overall responsibility for the ongoing safety and security of all operations throughout the corporate office and supply chain...



Business Continuity Planning Manager
Jacksonville, FL - posted January 26
Responsible for developing, implementing and managing the company's Business Continuity (BCP) and Life Safety Programs to include but not limited to emergency response, disaster recovery and site preparedness plans for critical business functions across the organization. In addition, the position will develop and lead testing requirements to ensure these programs are effective and can be executed in the event of a disaster/crisis...



Region Asset Protection Manager-St Augustine and Daytona Beach Market
Jacksonville, FL - posted January 18
Responsible for managing asset protection programs designed to minimize shrink, associate and customer liability accidents, bad check and cash loss, and safety incidents for stores within assigned region. This position will develop the framework for the groups' response to critical incidents, investigative needs, safety concerns and regulatory agency visits...



Region Asset Protection Manager: Fresco y Mas Banner
Hialeah, FL - posted January 18
Responsible for managing asset protection programs designed to minimize shrink, associate and customer liability accidents, bad check and cash loss, and safety incidents for stores within assigned region. This position will develop the framework for the groups' response to critical incidents, investigative needs, safety concerns and regulatory agency visits...
---

Featured Jobs

To apply to any of today's Featured Jobs, Click Here

---

---

Sometimes you've just got to draw the line on what advice to follow and who you ask. Certainly getting advice is important on any issue or decision. But at the end of the day you've got to own your own decision and listen to the bird on your shoulder. We all have one and oftentimes it's muted by our friends and family members. At 5 am staring into that mirror is usually when the bird whispers the clearest. The only problem then is if you don't hear it because you're not listening.


Just a Thought,
Gus




(content subject to approval)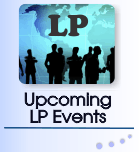 ---

Recruiting?
Get your job e-mailed to everyone... everyday
Post on our Featured Jobs Board!
Not getting the Daily?
Is it ending up in your spam folder?
Please make sure to add d-ddaily@downing-downing.com to your contact list, address book, trusted sender list, and/or company whitelist to ensure you receive our newsletter.
Want to know how? Read Here



36615 Vine Street, Suite 103
Willoughby, OH 44094
440.942.0671
copyright 2009-2019
all rights reserved globally