---

How the Coronavirus Pandemic is Impacting the Security Industry

As we all adjust to this chaotic and concerning time we have found that most of our clients are doing their best to implement a plan on how best to handle the Coronavirus Pandemic. However, because of all of the of uncertainties they also find themselves in a "wait and see" situation before key decisions are made. Because of this, we at Protos have found that shifts, number of guards, hours they work are all a bit chaotic at the moment.

We have also found that the security guard in these times is playing an even for more critical roll at our clients locations. Often times the Security Guard is the first person that patrons and employees come in contact with at the store. Security Guards placed at our locations have been integral in assisting patrons in finding key necessary items (hand sanitizers, antiseptic wipes, etc.) as well as being a calming factor in the stores. Now more than ever a security presence is needed to ensure that situations do no escalate to internal and external theft. We have re-assured our clients that the Security Officer will:

● Arrive healthy and on time at their locations
● Show good hygiene habits by following the WHO guidelines
● Practice appropriate distancing while remaining engaged and visible
● Point their customers to hand sanitizers and other essential items at their stores.

Finally the longer this pandemic continues, we believe that there will be an increase in crime making it incredibly important for all business to have a security presence, whether that be a security guard, or live monitoring. The sooner retailers put security in place the more secure their locations will be.
As always Team Protos is here to serve the retail community in whatever capacity we can.


Patrick Henderson
Co-Founder & Co-CEO


Chris Copenhaver
Co-Founder & Co-CEO


Kris Vece
VP of Client Relations

---

---

Sensormatic Solutions COVID-19 Information

Letter to all Sensormatic Solutions customers from George Oliver, Chairman and Chief Executive Officer, Johnson Controls & Bjoern Petersen, President, Sensormatic Solutions by Johnson Controls



The impact the COVID-19 pandemic is having on our communities is astounding. The bravery and tenacity of our global healthcare workers who show up every day to care for our communities cannot be overstated. For those with family or colleagues who have fallen ill from the virus, our organization sends you strength and hope for a full recovery. During this difficult time, I wanted to share how Sensormatic Solutions by Johnson Controls is working as a community in order to serve you while keeping our employees' health and safety a top priority. Read More Here

Johnson Controls Delivers Mission Critical 'Essential Products, Services and Personnel' During Ongoing COVID-19 Pandemic

Johnson Controls' role in global fight against COVID-19 started in Wuhan.
Now the front lines are here

---

Coronavirus Update: March 27

US: 85K+ Cases, 1,275 Dead -- Globally: 536K+ Cases, 24K+ Dead

New hot spots emerge across the country as US overtakes China & Italy in number of coronavirus cases

New coronavirus hot spots are emerging in the Chicago, Detroit and New Orleans areas -- and health officials there are pleading for medical resources to meet the surges.

Michigan's roughly 3,000 cases are nearly a tenfold increase from March 19, and officials there say the federal government needs to prioritize states like theirs that face case surges, rather than having governors compete for supplies.

Outbreaks in New York, which has just under half the country's cases, and California, Washington and New Jersey have captured the nation's attention for weeks. Health officials there have long been clamoring for more equipment. But officials warn the newer hot spots will soon look like the earlier ones. cnn.com

Coronavirus Deaths by U.S. State Over Time: NY Times Tracker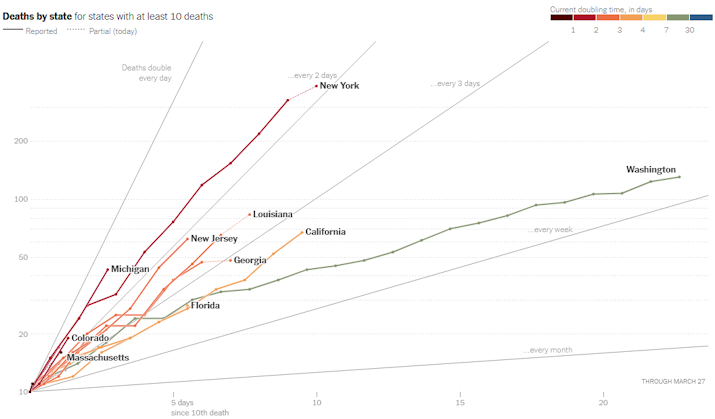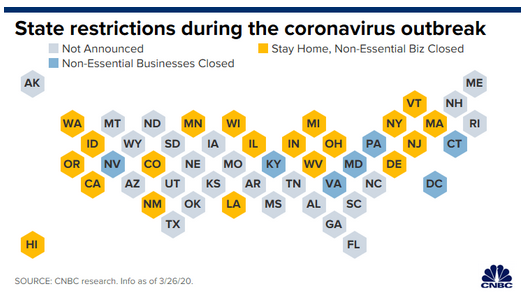 ---

The Age of Plexiglass & Protective Gear:
Target and Kroger take social distancing to next level in war against coronavirus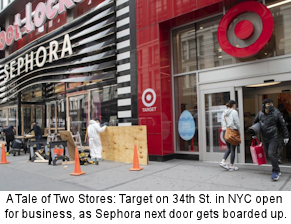 Both essential retailers are leaving no stone unturned in the war to stop the spread of the deadly coronavirus. Target Chairman and CEO Brian Cornell told reporters on a media briefing the company is ramping up its social distancing initiatives. The discounter will have greeters stationed at each checkout lane ensuring customers are at least six feet apart, which is the current government recommendation. Checkout lanes will be cleaned after each transaction. Target is also temporarily halting product returns and the acceptance of reusable plastic bags, both of which could easily transmit the disease. The company will continue with simple product door drops via its same-day delivery service Shipt as a means to avoid interaction.

As for Kroger, it said Tuesday it's installing plexiglass windows at many of its registers to promote social distancing. Implementation is expected to occur over the next several weeks. Windows will also be added to Starbucks checkouts for stores inside of Kroger's supermarkets. Kroger is further allowing workers to wear protective masks and gloves.

"We are advocating to government officials at all levels for help securing a priority place in line for all grocery workers - after health care workers - to have access to protective masks and gloves," a Kroger spokesperson said.

Cornell declined to say whether Target would be going as far as Kroger in installing plexiglass windows for cashiers or allowing face masks. A Target spokesperson told Yahoo Finance, "While we're not supplying them, if a team member wants to wear a mask while working, they are welcome to do so."

But who knows, if the outbreak continues at its current pace, all retail store cashiers may be enclosed in plexiglass windows.

Most retailers haven't undertaken such measures. Instead, they have opted to close stores nationwide in a bid to flatten the coronavirus infection curve. But with deadlines to reopen major store chains approaching next week, many may be looking at the efforts by Target and Kroger as requirements if they want to stay open through the worst of the coronavirus. finance.yahoo.com

Are grocery stores and pharmacies vectors for the coronavirus?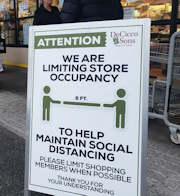 There's so much to touch and grab at the grocery store – shopping carts, freezer door handles, cardboard boxes and plastic packaging. Such surfaces are almost unavoidable for shoppers. But they also carry a certain amount of risk in the age of the COVID-19 pandemic, adding urgency to a troubling question: Have pharmacies and supermarkets become super-spreading virus vectors?

These businesses are among the few places left where people are allowed to gather, and they often get so many shoppers these days that their shelves are being picked clean.

The biggest concern about such stores, experts say, is person-to-person transmission and being around so many people who might be carrying the virus. These stores and pharmacies have ramped up cleaning efforts and promoted social distancing between customers to minimize the risk of spreading the disease. But in practice, these efforts can vary widely between businesses, with some appearing to conduct business as usual, often because their customers aren't taking their own precautions. usatoday.com

What grocery stores are doing to protect workers during coronavirus outbreak
Grocery stores across the country have taken drastic measures to help and protect their customers and workers from the coronavirus pandemic -- from $2 pay raises to installing plexiglass sneeze guards, and now allowing workers to wear protective masks and gloves. Grocery stores have mentioned Centers for Disease Control and Prevention guidelines in notices on whether they would allow workers to wear masks.

SHOPRITE - STOP & SHOP - TRADER JOE'S - WHOLE FOODS - WEGMANS - PUBLIX - COSTCO - ALBERTSONS COMPANIES - TARGET - H-E-B AND CENTRAL MARKET - WINCO - Read more about what these companies are doing here: nypost.com

Meijer and SpartanNash add sneeze guards throughout their stores

Seniors feel crowded by special shopping hours

Bubble People & Hazmat Suits:
Odd Retail Sights in a Global Pandemic



Is Trust on Your Menu?
Safety and Sanitation Have Become the Top Concern for Consumers
Over the course of the continuing new coronavirus crisis, foodservice business analyst Datassential has been steadily studying and surveying changing consumer attitudes toward food prepared outside of the home. Below is a summary of the company's fourth installment – "COVID-19 Report 4: Hands Off" – along with a link to the full report online along with its hard numbers fresh from consumers.

Concern remains high, but it's stabilizing
While awareness of Coronavirus in the U.S. remains nearly universal, those claiming to be "very familiar" have decreased significantly from the previous wave, by 9%. With 24/7 media coverage and relentless updates, Americans may be struggling to stay on top of the latest information, causing uncertainty to grow.

More than half of consumers now avoid eating out
As of this fielding, 24 states have mandated that restaurants transition to delivery and takeout only, so the number of consumers avoiding dining at a restaurant continues to climb. Concern has grown across all demographic groups, with significant differences between men and women, parents and non-parents, married people and singles, and among generations. Numbers could increase further if more states and localities call on their citizens to shelter in place

Dine-in hits a rough patch, but consumers adapt
While many are doing their best to social distance, the reality is we still need to eat. As we've seen in previous waves, when it comes to meals from restaurants, the less contact the better. While people continue to avoid dining in, all forms of take out are still an option. In fact, avoidance of most forms of take out is at similar levels to popular options like discount grocers and warehouse clubs. And in some cases, take out is even more trusted. No surprise, consumers are least likely to avoid grocery stores and supercenters.

Dined, sealed, delivered
Perceived risk extends even to many types of plastic disposables and packaging for takeout, seen in the majority of consumers who find all categories of to-go accessories to be at least somewhat risky. Plastic utensils sealed in plastic wrap come the closest to assuaging the concerns of nearly half of all consumers. cstoredecisions.com

Ross Stores, other retailers cancel vendor orders following coronavirus hit
After closing stores around the world to curb the spread of the coronavirus, retailers are now telling some vendors to immediately cancel orders. On Thursday, discount store operator Ross Stores Inc sent a letter to its vendors, notifying them it would cancel all merchandise purchase orders through June 18 due to the impact the novel coronavirus has had on its business.

Paul Rotstein, President and Chief Executive of Gold Medal International of New York City, which supplies accessories like socks and gloves to Ross Stores, said other retailers are making similar moves.

"We've had pretty much 100% cancellation from all major retailers," he said, naming Macy's Inc, Nordstrom Inc, TJX Companies Inc, and Burlington Coat Factory among his customers who have pressed pause on orders. reuters.com

Retailers shift production to make masks, gowns for health-care workers in coronavirus pandemic

Navy hospital ships set to arrive in NYC, LA within days to relieve pressure on local hospitals treating coronavirus patients

C-Stores Increase Wages Amid COVID-19 - What Sheetz, RaceTrac, Circle K are paying

Texas Roadhouse CEO gives up salary to pay front-line employees during COVID-19 outbreak

Major Canadian Landlord Offers 'Immediate Relief' Program, Retailers Say it's Insufficient

Sweet: Peeps production stops, but Easter is taken care of

---



Retail Layoffs & Furloughs

Ascena Retail Group has closed all 2,800 stores & furloughed all associates

Cheesecake Factory furloughs 41,000 (90% of employees) as coronavirus shuts restaurants

Build-A-Bear Workshop furloughs 90% of workers

Landry's Inc. temporarily lays off 40,000 workers

Compass Coffee, D.C. Starbucks competitor, cuts 80 percent of staff

Ashley Furniture furloughs 'small portion' of workforce because of COVID-19

---

Image-Scraping Clearview Causing Backlash for NYPD
NYPD's new facial recognition policy sparks immediate calls for a ban
The New York City Police Department's (NYPD's) new policy for use of biometric facial recognition technology immediately fueled a storm of protest and calls for an outright ban.

NYPD said while it has "had an existent policy in place, with rapidly evolving technology, it was important to update it, memorialize the rules surrounding its use, and remind all members of the department of those rules."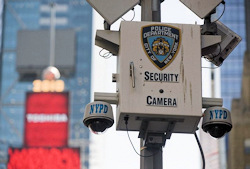 The Urban Justice Center Surveillance Technology Oversight Project (STOP), a New York-based privacy group, swiftly condemned NYPD's revised facial recognition policy, calling for a state-wide ban on facial recognition surveillance and mandatory reporting on the privacy impact of all NYPD surveillance tools.

"The policy does nothing to reform existing facial recognition practices, such as the use of software with higher error rates for New Yorkers of color, the routine alteration of images in photoshop, and the use of facial recognition for low-level offenses," STOP said in a statement.

STOP said NYPD's new facial recognition policy "came two weeks after it was revealed that the NYPD was the largest user of Clearview, a controversial facial recognition firm, which took photos from millions of Americans without consent to create their tracking tool. After initial denials that the department used Clearview, leaked company documents revealed that the NYPD ran more than 11,000 searches on the system."

"This highlights that the NYPD has been operating without oversight of its surveillance technology for far too long," Cahn responded, saying, "It shouldn't take a decade to understand how New Yorkers' privacy is being invaded. This is why we are once again calling on City Council Speaker Cory Johnson to allow an immediate vote on the Public Oversight of Surveillance Technology (POST) Act, which has been pending before the Council for 3 years."

STOP is a leading advocate of the Public Oversight of Surveillance Technology (POST) Act, a New York City council bill that would require privacy protections for all NYPD surveillance programs and databases. Sponsored by a majority of the City Council and endorsed by the New York Times, the bill recently had a hearing before the Council's Public Safety Committee.

Introduced by Councilwoman Vanessa Gibson, the bill would require NYPD to surrender data about its surveillance technology, require public comment, and compel the police commissioner to provide a surveillance effect and use policy report to the City Council. biometricupdate.com

Lowe's Defeats Former Manager's Age, Race Discrimination Claims
Lowe's Home Centers LLC isn't liable for age and race discrimination against a former department manager, a federal court in Washington state ruled.

Tamble Taylor, who is African American, worked in a Lowe's hardware and tools department until a 2016 incident were he confronted a suspected shoplifter. Lowe's says it fired Taylor for violating its policy and creating a dangerous situation by attempting to grab the product, and because Taylor was on his final disciplinary warning at the time. bloomberglaw.com
Supply chain thefts sees losses $150 Million in 2019
Cargo-related crimes have doubled in the last year, leading to $150 M in losses. Cargo thefts from supply chains in Europe, the Middle East and Africa (EMEA) more than doubled to 8,548 incidents in 2019, compared to 3,981 in 2018, and meant that losses of product worth well over $150 million were incurred, according to the Transported Asset Protection Association (TAPA). In 2018, TAPA reported cargo-related crimes in 35 countries across EMEA, and in 2019, that number rose to 48. The average loss for "major cargo crimes" in EMEA was more than $587,000 in 2019, compared to $ 413,000. However, thefts in the UK fell 53.6% year-on-year to 1,199. This total ranked it third in the number of countries reporting cargo thefts, behind Germany (2,905) and France (1,542). The biggest single loss reported to TAPA in 2019 was the theft of $19,000,000 of jewelry and precious metals stolen from an Origin Facility in Gauteng province in South Africa. It was one of 19 crimes with a loss value in excess of 1 million euros. logisticsmanager.com

---

CrimeScience Episode 39, Part 1 - Ft. Dr. Ron Clark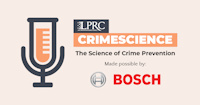 In the latest LPRC CrimeScience Podcast, Dr. Ron Clarke, renowned criminologist and recipient of the Stockholm Prize of Criminology, discusses the evolution of Situational Crime Prevention, opportunity reduction techniques, the British government's criminology research department - the Home Office, and more, with host Dr. Read Hayes (LPRC).

View the episode here.

LPRC COVID-19 Webinar - March 31st at 2 pm EST

Natural disasters, emergencies, and global crises provide retail offenders with the perfect opportunity to victimize vulnerable people, and the outbreak of COVID-19 is no different. Join the LPRC on Tuesday, March 31st at 2 pm EST, as they explore how criminals take advantage of these situations and what you can do to protect your organization and your customers from fraud during this trying time.

Click here to sign up.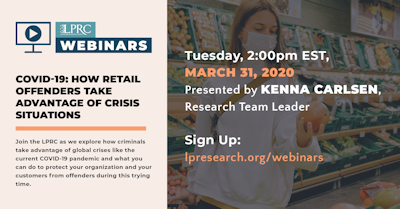 ---
---
Russians Shut Down Huge Card Fraud Ring

Major Carding Kingpin Connected to Dozens of the Biggest Retail Breaches

Among 25+ Individuals Apprehended Operating 90 Black Market Websites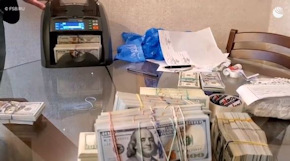 Federal investigators in Russia have charged at least 25 people accused of operating a sprawling international credit card theft ring. Cybersecurity experts say the raid included the charging of a major carding kingpin thought to be tied to dozens of carding shops and to some of the bigger data breaches targeting western retailers over the past decade.

In a statement released this week, the Russian Federal Security Service (FSB) said 25 individuals were charged with circulating illegal means of payment in connection with some 90 websites that sold stolen credit card data.

The FSB has not released a list of those apprehended, but the agency's statement came several days after details of the raids were first leaked on the LiveJournal blog of cybersecurity blogger Andrey Sporov. The post claimed that among those apprehended was the infamous cybercriminal Alexey Stroganov, who goes by the hacker names "Flint" and "Flint24."

Flint is among the biggest players in the crowded underground market for stolen credit card data, according to a U.S. law enforcement source who asked to remain anonymous because he was not authorized to speak to the media. The source described Flint's role as that of a wholesaler of credit card data stolen in some of the biggest breaches at major Western retailers. krebsonsecurity.com

China-Based Threat Group Launches Widespread Malicious Campaign
APT41, a prolific advanced persistent threat group believed to be working on behalf of the Chinese government, has sharply ramped up its activities in recent months after a relative lull. Researchers from FireEye who have been tracking the activity said APT41 attacked as many as 75 of its customers between January 20 and March 11 alone.

The motives behind the attacks remain unclear, but likely triggers include the ongoing trade war between the US and China and the unfolding COVID-19 pandemic. darkreading.com

Cyber Insurance Giant Chubb Might Be Ransomware Victim
Maze, a ransomware operator that typically steals information from a victim and threatens to release sensitive data, says it has successfully attacked Chubb Insurance, a company with a major presence in the cyber insurance industry.

According to a newsletter released by Maze, it has taken personally identifiable information from the insurance giant and will release information on executives and others if a ransom is not paid. (The ransom amount has not be disclosed.) Chubb has stated it is investigating a potential breach at a third-party provider; it says it has no evidence that one of its own networks was breached. darkreading.com

COVID-19 and the CISO: Jim Routh on Leadership

MassMutual CISO on the Challenge of Securing Remote Workforce, Supply Chain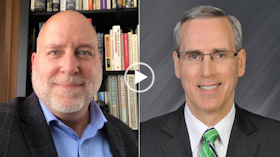 At its core, cybersecurity is about applying scarce resources to the highest risk. And nothing quite puts that tenet to the test like the COVID-19 pandemic. Jim Routh, CISO of MassMutual, discusses the challenges of managing a remote workforce and third-party risk during this crisis.

In an in-depth video interview with Information Security Media Group, Routh discusses:

● His approach to business continuity with his team and supply chain partners;
● Heightened activity from threat actors;
● Advice on cybersecurity leadership during such a crisis. govinfosecurity.com

Locked-Down Lawyers Warned Alexa Is Hearing Confidential Calls
Hey Alexa, stop listening to my client's information.

As law firms urge attorneys to work from home during the global pandemic, their employees' confidential phone calls with clients run the risk of being heard by Amazon.com Inc. and Google.

Mishcon de Reya LLP, the U.K. law firm that famously advised Princess Diana on her divorce and also does corporate law, issued advice to staff to mute or shut off listening devices like Amazon's Alexa or Google's voice assistant when they talk about client matters at home, according to a partner at the firm. It suggested not to have any of the devices near their work space at all.

Mishcon's warning covers any kind of visual or voice enabled device, like Amazon and Google's speakers. But video products such as Ring, which is also owned by Amazon, and even baby monitors and closed-circuit TVs, are also a concern, said Mishcon de Reya partner Joe Hancock, who also heads the firm's cybersecurity efforts. bloomberg.com

Amazon's Alexa can now tell you your COVID-19 risk level

Cyber Version of 'Justice League' Launches to Fight COVID-19 Related Hacks


---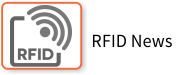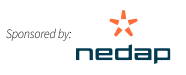 ---
---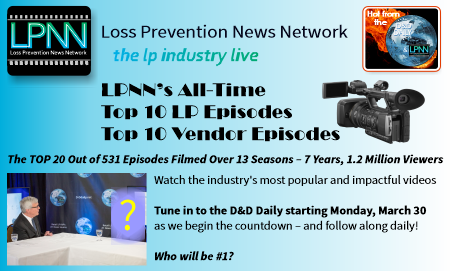 ---


---
Fear Inside Amazon
Warehouse workers face sick colleagues & mandatory overtime
"Every time you walk through the door, you're taking a risk"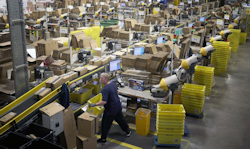 Behind the scenes, workers at multiple Amazon fulfillment centers in the United States are expressing outrage over what they claim are a lack of safety precautions and intense pressure to hit quotas, echoing complaints of Amazon workers in Europe. In interviews with several U.S. workers and labor advocates, Fast Company found inconsistent safety measures, back-breaking productivity expectations, and social distancing guidelines that contravene official public health recommendations.

Globally, coronavirus has sickened more than 328,000 people, killed nearly 14,500, shut down schools, restaurants, museums, and bars, and forced millions of citizens to stay indoors. But Amazon warehouse employees are still expected to show up to work in person and even work mandatory overtime to meet elevated demand.

"In terms of the coronavirus, every time you walk through the door, you're taking a risk," says one worker at an Amazon fulfillment center in Staten Island, New York, where an employee recently tested positive for COVID-19. "I mean what's more important, getting people's things to them or your health?" As of this writing, workers at eight fulfillment centers in the U.S. had tested positive for the novel coronavirus.

Inadequate safety precautions - Backbreaking work - The right compensation for critical work fastcompany.com

China's 'Once-In-A-Lifetime Disruption' For eCommerce

'Everyone's monitoring whether there'll be a second outbreak'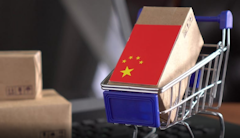 Markets are tumbling. Fears of a global recession are mounting. Nowhere is the pain being felt more acutely than in China, where the coronavirus first took root and spread, where businesses and supply chains went dark, and where hundreds of millions of consumers, as well as businesses and their workers, stayed in their homes — into, and then through, the Lunar New Year, a key season for retail.

In an interview with Karen Webster, James Huang, Payoneer's regional vice president of Greater China, said the seismic shifts underway signal a change in how global online consumers interact with Chinese eCommerce sellers.

Inventory Buildup

Fast-forward a bit to where we are now — for business leaders, Huang said, it's been a challenge to manage employees and budgets, much less to make accurate forecasts.

He noted, however, that across Payoneer's portfolio of sellers in China, there has been at least one silver lining: inventory buildups in advance of the Chinese New Year Holiday to ensure ample supply in the midst of extended periods factory production would be suspended. This helped blunt some of the impact that would have otherwise affected sellers (and would have left those businesses vulnerable to supply chain disruptions).

That model has transitioned to localized shipments and inventory, as Chinese eCommerce powerhouses like Anker have become known for their own brands and products, rather than only as resellers. This gave them more resilience at a time of supply chain disruption.

As Huang said, "Everyone's coming back to work and everyone's monitoring whether there'll be a second outbreak because the transportation systems have high degrees of human contact and crowds. So, everyone's definitely tracking these numbers for the next two weeks." pymnts.com

Amazon's New 'Essential Items' Policy Is Devastating Sellers

Britain's Tesco limits online shop to 80 items during coronavirus crisis

Coronavirus outbreak drives beauty sales on Amazon
---
'2019's Top 10' ORC Cases Countdown

#6 (from Nov. 4, 2019)
Gilbert, AZ: Arizona couple busted in $2.7 million stolen beauty products operation
An Arizona couple was arrested for allegedly operating an interstate stolen goods operation that took in more than $2.7 million from online sales. Gilbert police Sgt. Mark Marino said 42-year-old Zach Robbins and his wife, 47-year-old Jie Robbins, were arrested after a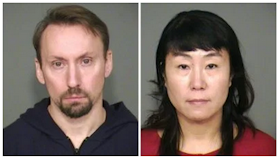 search warrant was served at their home near Higley and Warner roads. Their arrest came after a three-month investigation. Detectives said they found around $500,000 to $750,000 worth of stolen over-the-counter health and beauty products inside the home. Police believe the married couple had been conducting interstate sales of stolen property for more than four years. Investigators also believe that the pair would pay others to shoplift items from local stores. Marino said the couple would then resell the merchandise through eBay and Amazon storefronts. The two were booked on charges of trafficking stolen property, money laundering, and illegal control of an enterprise. fox6now.com
COMING APRIL 6: The D&D Daily countdown of the Top 10 ORC Cases of the past 5 years


---

San Leandro, CA: East Bay police can energy-drink robbery suspect who claimed to have coronavirus
An Oakland man was in jail after police said he tried to shoplift hundreds of dollars' worth of energy drinks from a store by telling security staff he had the coronavirus — ensuring that they kept their distance as he fled. Around 3:20 p.m. March 17, police responded to a report of a robbery at Walmart and learned that loss-prevention staff saw a surgical-mask-wearing man taking $777.28 worth of cases of energy drinks. The suspect could not be released on bail due to a probation violation over a conviction last October for felony grand theft at Trader Joe's. mercurynews.com

Fresno, CA: Detectives seeking to identify ID theft suspects who bought thousands in merchandise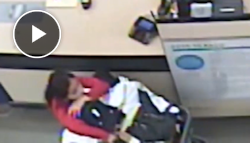 Detectives are seeking the public's help Thursday to identify four people who bought thousands in merchandise at a northeast Fresno clothing store using someone's stolen identity, according to the Fresno County Sheriff's Office. The suspects visited the Nordstrom Rack located at the Villagio Shopping Center on the southeast corner of Blackstone and Nees avenues on Feb. 3, 4 and 5, spokesman Tony Botti said. They used a credit card under another person's name to fraudulently purchase thousands of dollars worth of merchandise. Surveillance cameras inside the store captured three women and a man. Botti said a woman brought a child with her to the Nordstrom in one instance. yourcentralvalley.com
---

Shootings & Deaths
Macon, GA: Man shot and killed in the parking lot of a C-Store
24-year-old man was shot at Houston and Heard Avenue in Macon Wednesday evening. La'Terry Kendrick was pronounced dead at Navicent Medical Center shortly after 6:30 p.m. on Wednesday, according to Bibb County Coroner Leon Jones. According to the Bibb County Sheriff's Office, Kendrick was standing in a convenience store parking lot when he was shot and was transported to the hospital by other people in the parking lot. The sheriff's office is investigating the shooting. macon.com

Fayetteville NC: Man killed in shooting at convenience store
Fayetteville Police are investigating after a man was killed in a shooting at a convenience store early Friday morning. Officers responded to a shooting report at the Day and Nite Food Mart at about 12:16 a.m. Friday. A man was taken to Cape Fear Valley Medical Center where he later died from his injuries, police said. cbs17.com

Orange County, FL: 1 dead following shooting at C-Store
One person is dead after an overnight shooting at a 7-Eleven located on South Orange Blossom Trail, according to deputies. Investigators initially responded to the location in the 3900 block of South Orange Blossom Trail around 11:20 p.m. in reference to a shooting. Upon arrival, officials found a man suffering from a gunshot wound. He was transported to an area hospital where he later died. wftv.com

Springfield, OR: Deadly Officer-Involved-Shooting outside Best Buy was Justified
Lane County District Attorney Patty Perlow says a man killed by police in a Springfield store parking lot earlier this month charged at the officer with a tire iron. KEZI-TV reports that Perlow ruled the shooting justified. Perlow says witnesses saw 32-year-old Chase Brooks damaging vehicles in the parking lot outside a Best Buy store and called 911. Officers Eric Pardee and Anthony DelCastillo responded just after 3:30 p.m. March 14. Perlow said Pardee attempted to deescalate the situation, but Brooks moved to attack him. Pardee ordered him to stop, and Brooks did not, which is when Pardee shot at Brooks three times, hitting him in the heart and a lung. kxl.com

Corpus Christi, TX: Suspect Shot attempting to rob local jewelry store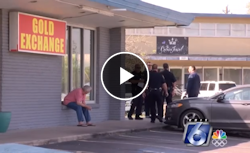 A suspect who was attempting to rob a jewelry store Thursday afternoon was later shot by a worker at another store after an exchange of gunfire. Corpus Christi Police said that at 2:30 p.m. an attempted robbery occurred in the 3900 block of South Padre Island Drive. The four suspects were denied with any thefts there, leading them to drive to the Gold Exchange on Staples. One suspect walked inside the store and fired his weapon. That's when an employee drew his gun and shot the suspect. The three others jumped into a vehicle and were all apprehended a short time later. kristv.com

Atlanta, GA: Second suspect arrested after Lenox Square Mall shooting
On February 10, officers were dispatched around 2 p.m after reports of a shooting at the mall. Upon arrival, they found man in his late forties who appeared to have suffered from a gunshot wound. Nearly a month later on March 25, Georgia State Patrol officers arrested the second suspect 23-year-old Tyreese Brown in Monroe County. cbs46.com

San Antonio, TX: SAPD searching for suspects who shot at group of teens outside Circle K store

Benton Harbor, MI: Customer shot and wounded outside local C-Store
---

Robberies, Incidents & Thefts
Montgomery County, PA: 3 Burglary Suspects Charged With Targeting Shuttered Businesses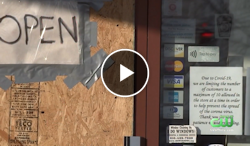 Three burglary suspects are now behind bars in Montgomery County. Authorities say the trio targeted businesses that appeared to be shut down due to the coronavirus outbreak. All three businesses are located in the same shopping plaza. A shop owner who spoke with CBS3 says the suspects used rocks to bust through the storefronts. What they got away with is kind of strange and who found them is far stranger. philadelphia.cbslocal.com

Rockingham County, NC: Dollar General in Reidsville becomes 6th robbery in region thought to be connected
The Rockingham County (N.C.) Sheriff's Office said Wednesday that the robbery of the Dollar General in Reidsville on Friday appears connected to the string of robberies that have occurred in the region. Investigators are seeking leads on the robbery, which occurred at 10:29 p.m. at the store on U.S. 158. That's when a man wearing a camouflage jacket and two men wearing dark clothing with their faces covered and wearing gloves forced two clerks at gunpoint to remove cash from two safes. The robbers also stole an unknown amount of cigarettes. A break-in occurred at that same Dollar General, at 3:01 a.m. Wednesday, when two men threw a brick through the front glass door and stole an undisclosed amount of cigarettes. Both were wearing masks and gloves, but investigators said they do not think they were the same men in the string of robberies. martinsvillebulletin.com

Alaska Troopers Warn Public of Terroristic Threatening following Shoplifting Suspect Incident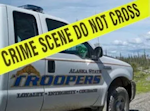 Alaska State Troopers are advising the public that "making a false claim of infection of a highly communicable disease or virus is Terroristic Threatening in the Second Degree – A class C felony punishable by imprisonment up to 5 years and up to a $50,000 fine," and point out that if a person knowingly sends or delivers a bacteriological or biological substance even by coughing, sneezing, or spitting, thus placing persons in reasonable fear of physical injury is a crime of Terroristic Threatening I, which is a class B Felony and punishable by 10 years in prison and a $100,000 fine. This was stated by AST following a Tuesday incident involving a shoplifting suspect at Three Bears in Wasilla. alaska-native-news.com

Roswell, GA: Men wearing surgical masks hold up AutoZone, pistol-whip employee
Police are searching for two men after a takeover-style robbery at a Roswell auto parts store Tuesday evening. The suspects, who wore surgical masks, entered the AutoZone on Holcomb Bridge Road about 6 p.m., shortly before the store was set to close. ajc.com

Tallahassee, FL: Police arrests burglar who used forklift to break into Ross Store

Covina, CA: Armed Robbery at Harbor Freight; steals $80 and rides away on his bike

Chicago, IL: 12 shot Wednesday in Chicago's most violent day since stay-at-home order began

Bibb County, GA: Drive-by shooting wounds Customer in buttocks, shoulder outside a Bibb convenience store

Grapevine, TX: 3 arrested after ATM thieves hit 7-Eleven store in front of employee, vendor
• AutoZone – Roswell, GA - Armed Robbery / Assault
• C-Store – Andalusia, AL – Armed Robbery
• C-Store – Colorado Springs, CA – Armed Robbery
• C-Store – Colorado Springs, CA – Armed Robbery (2 of 2)
• C-Store – Moses Lake, WA – Burglary
• C-Store – Erie, PA - Burglary
• Dollar General – Troy, AL – Armed Robbery
• Family Dollar – Springfield, IL - Burglary
• Harbor Freight – Covina, CA - Armed Robbery
• Jewelry - Sonora, CA – Burglary
• Jewelry – Corpus Christi, TX – Robbery / suspect shot
• Liquor – Boston, MA – Armed Robbery
• Liquor – Penn Hills, PA – Burglary
• Liquor – Springfield, MI - Burglary
• Restaurant – Montgomery County, PA – Burglary
• Ross – Tallahassee, FL – Burglary
• Shoe – Hagerstown, MD – Burglary
• Walmart – Catonsville, MD - Burglary
• 7-Eleven – Colleyville, TX – Robbery
• 7-Eleven – Dumfries, VA – Armed Robbery
Daily Totals:
• 10 robberies
• 10 burglaries
• 1 shooting
• 0 killed
Weekly Totals:
• 83 robberies
• 47 burglaries
• 4 shootings
• 3 killed

---
Detex Names Scott Peck Distribution Channel Manager
Submit Your New Hires/Promotions
or New Position
See all the Industry Movement
---



Feature Your Job Here For 30 Days -
70% Aren't On The Boards
Post your job listing
---
Featured Job Spotlights
NEW


Fresno, CA
Our Area Loss Prevention Managers ensure safe and secure stores through the objective identification of loss and risk opportunities. Our Area Loss Prevention Managers plan and prioritize to provide an optimal customer experience to their portfolio of stores. They thrive on supporting and building high performance teams that execute with excellence...

Ontario, CA
Solink is looking for a dynamic leader to define and ensure the entire company is aligned on our product strategy. There are many facets to this role, but most importantly, you will manage and inspire the development team towards building a product that will continue to revolutionize the way our customers use video by creating opportunity through data....

Draper, UT
This role will lead a global team of investigators to execute our value proposition. Candidates should be passionate about the eBay customer, and efficient self-starter with an ability to operate effectively in a fast paced, rapidly-changing environment...

Seattle, WA
The Regional Asset Protection (Loss Prevention) and Safety Manager will lead the Pacific Northwest Region (Washington, Oregon & British Columbia) in shrink reduction and profit maximization efforts. The position will proactively seek to bring economic value to the company, promoting profitable sales and world class customer service while ensuring a safe place to work and shop...

Florida/Georgia (Home-based, must reside in the SE)
The successful candidate will be responsible for the management of the Asset Protection function in their assigned area. Guide the implementation and training of Asset Protection programs, enforcement of policies and procedures, auditing, investigations and directing of shrink reduction efforts...

Physical Security Leader
Corte Madera, CA
Responsible for leading and execution of the Protection and Prevention tiers of the Profit Protection strategy for all RH locations including our Corporate Campus in Corte Madera, CA - PROTECTION - Access Control | Alarms | CCTV | Guards - PREVENTION - Awareness | Audits | P&P | Training...

Loss Prevention Manager
Las Vegas, NV
● Demonstrate management leadership skill to achieve the goals of the Company. ● Experienced with and has knowledge of regulatory agencies to include: TSA, DOT and OSHA. ● Establishes and communicates a risk business plan consistent with the objectives of the Company that pro-actively identifies and corrects poor behaviors...

Featured Jobs
---
JOB TITLE
COMPANY
CITY/STATE
DATE ADDED

Vice President
SVP, Chief Safety & Risk Officer
Allied Universal
Santa Ana, CA
Jan. 6
VP Asset Protection
BJ's Wholesale Club
Westborough-Home Office, MA
Feb. 28
VP, Asset Protection

Casey's General Stores

Ankeny, IA

Jan. 27
VP, Information Security
Tractor Supply
Brentwood, TN
Jan. 3

Director
Sr. Director, Enterprise Security
Coca-Cola Consolidated
Charlotte, NC
Mar. 5
Sr. Dir., Voice Theft/Fraud
Comcast
Greenwood Village, CO
Mar. 2
Dir. Global Asset Protection
eBay
Draper, UT
Mar. 6
Dir. Asset Protection SE
Home Depot
Atlanta, GA
Jan. 6
Asset Protection Dir.
McLane
Temple, TX
Mar. 2
Cybersecurity & Privacy Protection Dir.
PwC
Seattle, WA
Nov. 5
Dir. Loss Prevention Stores
Tractor Supply Co.
Brentwood, TN
Feb. 11

Corporate/Senior Manager
Sr. Manager, Field Asset Protection
Carvana
Phoenix, AZ
Feb. 28
Sr. Loss Prevention Manager
Gap Inc.
San Francisco, CA
Oct. 29
Mgr. Physical Security Programs & Technology
Grainger
Lake Forest, IL
Feb. 3
Senior Manger, Asset Protection
Home Depot
Atlanta, GA
Feb. 18
Manager, Asset Protection Solutions Supply Chain
Walgreens
Windsor, WI
Mar. 25

---


---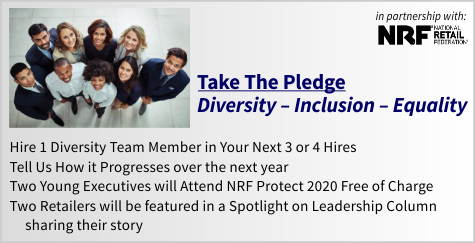 ---

Interesting how the social dynamics of a small industry mirror, somewhat, the same social dynamics of a family, with the holidays and conferences almost being one in the same, where we're excited to visit with old friends and colleagues, yet cautious about the battle lines business and careers at times necessitate or cause. At the end of the day, it's all about doing what's right for the industry, adding value, helping people, and continuing to help evolve the industry. And while each executive has their individual agendas, it's important to remember that we are all part of one industry and we all share one goal - to guide, nurture, and evolve it.


Just a Thought,
Gus



(content subject to approval)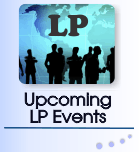 ---
Recruiting?
Get your job e-mailed to everyone... everyday
Post on our Featured Jobs Board!
Not getting the Daily?
Is it ending up in your spam folder?
Please make sure to add d-ddaily@downing-downing.com to your contact list, address book, trusted sender list, and/or company whitelist to ensure you receive our newsletter.
Want to know how? Read Here



36615 Vine Street, Suite 103
Willoughby, OH 44094
440.942.0671
copyright 2009-2019
all rights reserved globally