---

Coronavirus Update
Security Officers Test Positive
More LP Events Cancelled
Police Departments De-Prioritizing Non-Violent Crimes

Coronavirus Map: March 13 Update

US: 1,714 Cases in 47 States, 41 Dead -- Globally: 137,300 Cases, 5,073 Dead


11 Security Officers in 4 States Test Positive For Coronavirus
Currently, 11 security officers working in four states have tested positive for the Coronavirus.

These include three TSA security officers, a school security officer, two New York City security officers including one working at a Broadway theater and a special police officer.

Security officers often work with the public and in large venues, which makes them more susceptible to contracting the virus. Officers should consider using a protective mask, and gloves when working with large crowds such as concerts, sporting events and conferences. Source: PrivateOfficer.org


Is the Criminal Justice System Ready for a Major Outbreak?

- Police departments across the country preparing to isolate their own officers

- Response to non-violent crimes like shoplifting delayed or halted completely

- Courthouses have postponed trials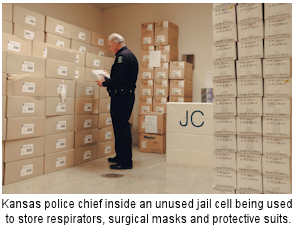 As the coronavirus spreads across the country, the nation's criminal justice system could become a casualty. Law enforcement officials say the public should be prepared for interruptions to two basic functions: quick responses to all 911 calls, and the right to a speedy trial.

With little experience in managing a pandemic of this magnitude, some courthouses and police departments have been scrambling in recent days to ensure they can avoid a breakdown in public safety if the outbreak significantly widens in the United States. But many are doing so in a piecemeal fashion, without significant guidance or widespread agreement on what to prioritize and how to keep operating.

Departments were making plans this week to quarantine their own officers if needed and deciding how to "triage" essential safety functions, even as judges began to clear their courtrooms, postpone trials and restrict people who might be at risk of infection.

Police officers and others who work in law enforcement and public safety face special challenges: They have extensive contact with the public, including people who call 911 for health emergencies, and are some of the least able to stay isolated if they are at risk of infecting others. A major outbreak could test the ability of law enforcement to maintain public order in ways never seen before.

The contingency plans at many police departments include reallocating staff, deploying trainees and retirees and curtailing some service calls. To focus on critical needs, officials say they might have to respond to fewer minor car accidents, pull resource officers out of schools or delay responding to nonviolent crimes such as shoplifting and vandalism.

"You will see all-hands-on-deck moments, where you are canceling vacations and taking detectives out of burglary and property crimes, for example, and putting them back on the street," said Robert Davis, a former police chief in San Jose, Calif., who is now a senior vice president at a prominent security risk management consulting firm. nytimes.com

Lansing, MI: Police temporarily halt 'physical response' to most property crimes
The Lansing Police Department is curbing its response to several types of non-violent crime in the city amid ongoing efforts to stop the spread of the coronavirus.

Until further notice, police officers in Lansing will no longer physically respond to any reports of larceny, malicious destruction of property or shoplifting where a suspect cannot be readily identified and where the value is under $1,000, attempted breaking and entering of unoccupied buildings like garages, identity theft where the victim wasn't financially harmed, harassing communications, lost property and fraud when the venue of the crime is outside of city limits. lansingcitypulse.com

San Francisco, CA: Public defender urges police halt arrests in non-violent cases
Citing the need to undercut the spread of coronavirus, San Francisco's public defender has called on police to stop issuing citations or arresting people for crimes as serious as non-violent felonies. Public Defender Manohar Raju sent a letter to Police Chief Bill Scott on Wednesday urging him to help ensure that "detained persons are not inadvertently being exposed to a life-threatening illness."

"As we all follow recommendations to avoid congregating and preserving more personal distance than usual," Raju wrote, "We must be especially mindful to reduce criminal legal system contact to the greatest extent possible, while also upholding the duty to protect public safety."

Raju asked Scott to command his officers to "reduce all unnecessary contact with the community." sfexaminer.com

NYT Magazine Editorial: "Let's Move Courts Online and Suspend Bail for Nonviolent Offenses"

Mother Jones: "To Arrest the Spread of Coronavirus, Arrest Fewer People"

When Purell is Contraband in Prison, How Do You Contain Coronavirus?

---

IAI Elite Training Days rescheduled for August due to the coronavirus
Due to the increased health risks stemming from COVID-19 (Coronavirus) and the ever-changing recommendations of the CDC, we have decided to reschedule both the Elite Training Days event and WZ's Master Class.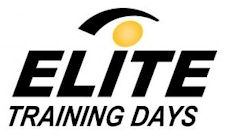 We are excited to announce that we will still have Elite Training Days and WZ's Masterclass in 2020, rescheduled for August 12 -14th. The Elite Training Days will be a full day on August 13 and until 1:00pm on August14th. The WZ Masterclass will be held on Wednesday, August 12th. The venue will remain the same, as we look forward to hosting you in Nashville, TN. Thanks to the flexibility of our incredible speakers, we can confirm the same agenda as you originally planned on attending.

For logistical ease, all registrations for the Elite Training Days and WZ's Masterclass will automatically transfer to the new dates with no action needed from you. Attendees will receive an updated invoice with the new dates listed if needed for expense reimbursement purposes, and additional details leading up to the event will be forthcoming.

If you have any extenuating circumstances or further questions please contact IAI's ekuhn@certifiedinterviewer.com.

We apologize for any inconvenience while also hope you understand this difficult decision. We look forward to seeing you at the event in August and hope each of you stays healthy and safe amid the current climate.

Should you want to sign up for this event, please visit www.certifiedinterviewer.com to see the great lineup of speakers.

---

Appriss Retail Postpones Global User Conference 2020

After hearing from many of our clients and assessing the current global situation, we have decided to postpone the Discover 2020 Appriss Retail Global User Conference, which was scheduled for April 20-22. This was not an easy decision, but we think this is in the best interests of our customers, our employees and the retail community. This event will be rescheduled to September 2020, still in Orlando, FL, USA with more information forthcoming. Our primary concern is for your health amid the quickly developing and uncertain situation surrounding COVID-19 and we apologize for the inconvenience this may cause.

This conference is most productive and beneficial when a diverse group of retailers can share ideas and techniques openly and we have had the strongest support ever for this year's global conference. We are finalizing new event dates for September and hope that we will see you there for a compelling conference that we know you will find most valuable. If you have already made your flights and hotel arrangements for the April event, you will need to cancel these reservations.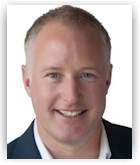 For any immediate needs, please reach out to your client services representative. Thank you for your continued support and stay safe and well as we navigate through this together.

Best regards,

Steve Prebble
President, Appriss Retail

---

Robin Report - What the CEO's Are Reading

How to Revive Malls After the Coronavirus Lifts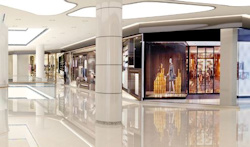 The coronavirus has cast a pall over malls, adding insult to injury for many of the nation's malls already under siege. Americans are already steering clear of malls, according to a recent survey among 2,000 adult Americans conducted February 25-26, 2020 by Coresight Research.

"U.S. consumers are already becoming cautious-and if the situation worsens (or even the perception of the situation), U.S. consumers could dramatically change habits to reduce the risk of infection, and this could hit retailers hard," they report, adding that some 28 percent of those surveyed said they are already steering clear of public places, like shopping centers, entertainment venues or changing travel plans.

Further, 58 percent said they will avoid public areas or travel if the outbreak worsens in the U.S., with about one-fifth as of now uncertain what they will do if it becomes more of a threat. Frankly, those undecideds may have no choice depending upon the measures enacted by public health officials.

Digging deeper into consumers' expectations of how their behavior will change, shopping centers and malls are the first place they will avoid (75 percent), followed by public transportation (73 percent) and international travel (68 percent). therobinreport.com

Econovirus: An Ironic Opportunity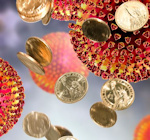 Econovirus opportunity: and I'm not talking about investing in opportunistic products like toilet paper, hand sanitizers and bleach. I'm not talking about an ironic opportunistic way to avoid what I believe will be a severe global recession. I'm talking about an ironic opportunity that an economic collapse can provide retailers if they have the fortitude to take advantage of it.

It's an opportunity to reboot the entire competitive pricing structure of the industry, back to the day when discounting was used infrequently only to get rid of excess inventory, as a weapon of choice vs. the strategic weapon of necessity it has become. In other words, back in the day when one could make money. therobinreport.com


Apple Store employees told not to offer Apple Watch or AirPods try-ons
due to coronavirus concerns
It was first reported that Apple is beginning to limit the number of customers allowed in its retail stores at a time. Those who visit the stores are being asked not to hang around, and employees are instructed to maintain distance from each other whenever possible. The changes to Apple's policies for its stores are attempts to further protect its employees and customers from the spread of coronavirus.

Now, Business Insider is reporting that Apple is taking another measure to protect employees and customers from the virus - Apple Stores are now being instructed to limit Apple Watch and AirPods try-ons. According to sources familiar to the matter, employees are no longer allowed to encourage customers to try on one of the devices, but customers are still allowed to if they specifically ask. imore.com

Makeup and the Coronavirus: An Uneasy Mix
As the crisis mounts, cosmetics companies, whose very business relies upon the now-discouraged practice of touching one's face, are evaluating their regular practices.

Coty created a "global response team" that meets daily to "actively monitor the situation very closely."

Sephora has its employees wiping down front door handles with Clorox wipes hourly, though early this week consultants in at least one store were still applying makeup from common testers to customers. The company has also canceled an annual convention, Sephoria.

Credo Beauty, a retailer focusing on natural and organic makeup with nine stores across the United States, paused all in-store services through the end of March. Events planned for April will probably occur via livestream. nytimes.com

Ulta temporarily shuts down in-store services amid coronavirus fears

Zara owner closing stores in Spain hit by coronavirus

Amazon expands sick-leave policy in wake of coronavirus outbreak

Kroger details measures to sanitize stores, protect customers, employees

eSigns Expands Safety Signs Selection With Coronavirus And #Health Messages

What 5 retail industry leaders are saying about coronavirus

---


Former TRU suppliers allege execs, directors took millions as retailer crumbled
In July 2016, Josh Bekenstein, co-chairman of Bain Capital, tapped then-Toys R Us CEO Dave Brandon for a favor. Bekenstein asked Brandon, a former fast-food mogul from his days as head of Dominos, to call the founder of Jimmy John's, whom Bain was courting for a possible investment.

Brandon responded, "I've done this for you guys 100 times! I'm happy to reach out to him."

That is according to a lawsuit filed in New York court by a trust representing more than 100 former Toys R Us creditors, most of them suppliers. In a scathing complaint, attorneys alleged that the toy retailer's former executives and private equity owners — who they say had deep relationships with each other — bilked Toys R Us of cash ahead of its disastrous bankruptcy and then pursued an expensive plan to revamp the retailer in Chapter 11. A plan which failed and left Toys R Us suppliers with hundreds of millions of dollars in unpaid claims. retaildive.com

Finalists Unveiled for 14th Annual RFID Journal Awards


RFID Journal has announced the finalists for its 2020 RFID Journal Awards. The winners will be revealed at this year's RFID Journal LIVE! conference, which this week was rescheduled for Sep. 9-11 in Orlando, Fla.

"We continue to see RFID used on a larger scale and in more mission-critical application, and this year's group of finalists demonstrate that," says Mark Roberti, RFID Journal's founder and editor. "Many of the entries, particularly those selected by our judges as finalists, are large in scale and involve core business activities."

End-user companies were nominated in the following categories:

Best Retail RFID Implementation | Best Manufacturing RFID Implementation | Best Health-Care RFID Implementation | Best Logistics/Supply Chain RFID Implementation | Best RFID Implementation (Other Industry) | Best Use of RFID to Enhance a Product or Service

The judges also selected 10 finalists for Best New Product being exhibited at this year's LIVE! event.

See all the nominated companies here: rfidjournal.com

4 million miles and counting...
Walmart truck driver recognized for safety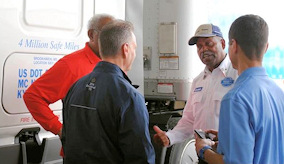 Willie Nelson ain't got nothing on James Luckett, a driver for the Brookhaven Walmart Distribution Center who has logged more than 4 million miles without a scratch. And with a $10,000 check presented to him Wednesday by his appreciative bosses, Luckett is on the road again.

Luckett, who lives in Jackson, is one of only 11 drivers nationwide who can say they have 4 million safe miles under their belt. Of those drivers, only eight are currently active, and he is the first in the region.

According to Luckett, the key to safe driving on a long trip mostly comes down to maintaining focus. "Stay focused and be aware," Luckett said. "You've got to have a good attitude. That will keep you focused."

Walmart's Vice President of Transportation Bryan Most said at a party honoring the driver that Luckett was a consistent reminder in the company that safety is possible. "No matter the changes, one thing has been consistent," he said. "Luckett drives safely. So we appreciate you for that, sir." dailyleader.com
Senior LP Job Posting Removed from Website:
• Mgr. Risk Management - Harvest Health & Recreation, Inc. - Tempe, AZ


Charleston police chief addresses crime numbers, ups and down

Savannah Police updating Violent Crime Reduction Plan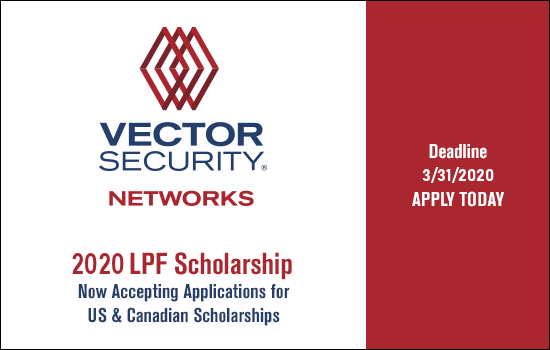 ---


Checkpoint Systems Partners with JCPenney to Provide Enhanced Shopping Experience
Checkpoint Systems, a global leader in retail technology solutions recently partnered with JCPenney on its reimagined Brand-Defining Store in Hurst, Texas, that delivers an improved customer experience to shoppers. The new Styling Rooms at the Hurst store are equipped with Checkpoint's InterACT Fitting Room solution and JCPenney Style @ Your Service technology.



Checkpoint's InterACT Fitting Room solution provides an interactive in-store experience to customers requiring assistance. The solution allows customers the ability to receive help with different sizes or colors without leaving the fitting room. Checkpoint's InterACT Fitting Room solution includes interactive screens that enable access to detailed product information, product recommendations and seamless communications with styling assistants all of which enhance the customer shopping experience. Early customer response has been positive.

"Delivering an engaging experience for our customers is one of our key tenets," said Diane Padgett, JCPenney Director of IT. "Leveraging Checkpoint technology in our Styling Rooms is one of the many ways we accomplish this on a daily basis."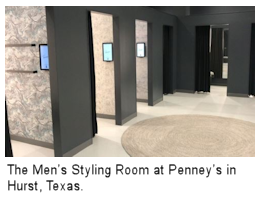 "Checkpoint's focus is on improving the customer experience for shoppers," said Alan Tamny, Sr. National Account Manager for Checkpoint Systems. "We are very excited to be partnering with JCPenney as they kick off their transformation. The new store is remarkable in every way, and we are happy to contribute and showcase Penney's to their customers."

JCPenney launched its new store concept in November 2019, placing the customer at the center of their business. The store is built around extensive customer research and showcases the comprehensive foundational and transformational changes that JCPenney is implementing as part of a holistic plan to rebuild and renew the customer experience.
---
Premier Retail & Hospitality Cybersecurity Event Accepting Speaker Submissions

2020 RH-ISAC Cyber Intelligence Summit Opens Call for Speakers

The Retail & Hospitality Information Sharing and Analysis Center (RH-ISAC) today announced that the call for speakers is now open for its 2020 RH-ISAC Cyber Intelligence Summit taking place September 15-16, 2020, at the Lansdowne Report & Spa.

The 2020 RH-ISAC Summit is a two-day event that brings together more than 300 top cybersecurity leaders and teams representing the most prominent organizations in retail, hospitality, and consumer-facing organizations from throughout North America and abroad. The RH-ISAC Summit features a member-driven agenda with sessions delivered by industry-leading thought leaders, experts from the solution provider community, and exceptional networking opportunities.

The RH-ISAC is calling on all interested parties to submit a presentation for consideration on this year's agenda. Topics may cover a wide range of subject matter, including best practice discussions, current threats or cybersecurity challenges, game-changing technologies, or other top-of-mind issues for cybersecurity professionals. Read More Here



RH-ISAC Member and Board of Directors Spotlight:
Colin Anderson, Global CISO, Levi Strauss & Co.
Colin Anderson, global CISO at Levi Strauss & Co., has been with the Retail & Hospitality ISAC since the beginning in 2014, when he and a small group of retail and hospitality organizations came together to develop an intelligence sharing community. As the current RH-ISAC Board Chair, and an IT executive with more than 25 years' experience, he is in a unique position to reflect on the progress RH-ISAC has made over the past six years. His mantra "a rising tide lifts all boats" was adopted by RH-ISAC and is now the RH-ISAC's slogan as we work together with our members to strengthen and better protect retail and hospitality organizations.

RH-ISAC: You've been a part of this organization since the very beginning. What are you most proud of in its five years since that first meeting in Pittsburgh?



Anderson: I'm most proud of how consumer-facing retail and hospitality companies across North America have come together to help one another, to collaborate, and to provide cybersecurity thought leadership for our industries. In 2014, when a small group of us from retail and hospitality came together with the idea that we could join forces, I did not imagine how successful we would grow to be in just six years. It's hard for me to believe that what started with 30 organizations has now, at the end 2019, grown to be 155 member organizations – all sharing not only the threat information that they are seeing but their cybersecurity journey, as well, so others can learn, grow, and continue to mature. I am truly proud of what we have built and the tremendous impact we have had for companies both large and small. Read the full Q&A here

RSA 2020 Conference Recap: Unpacking the Human Element

---

New Report Shows Breach Costs Continuing to Grow

The costs associated with data breaches climb alongside the amount of data managed

Organizations are, on average, managing nearly 40% more data than one year ago. And 80% see that data having value. Unfortunately, 81% don't think their cybersecurity is up to future challenges. These are just some of the conclusions in the Global Data Protection Index 2020 Snapshot released today by Dell Technologies.

In 2019, the average organization was keeping track of 13.53 petabytes (PB) of data, an 831% increase from the 1.45PB they were managing in 2016. And the cost of security failures is increasing as the data size goes up.

According to the report, both the average cost of the downtime associated with a breach, and the cost of the breach itself, went up in 2019. The average cost of downtime went up by 54% from 2018 to 2019, with the estimated total cost hitting $810,018 in 2019, up from $526,845 in 2018. For data loss, the total also increased, from $995,613 in 2018 to $1,013,075 in 2019. In an interesting note, both costs were higher for organizations with multiple data protection vendors than for those depending on a single source for protection. darkreading.com

Cisco 2020 CISO Benchmark Report:
Average Company Uses 20 Security Technologies
Cisco's sixth annual CISO Benchmark Report has found that the average company uses more than 20 security technologies, which makes managing a multi-vendor environment challenging. The report also found:

● Forty-two percent of respondents are suffering from cybersecurity fatigue, defined as virtually giving up on proactively defending against malicious actors.

● More than 96 percent of fatigue sufferers saying that managing a multi-vendor environment is challenging, complexity being the main causes of burnout.

To combat complexity, security professionals are increasing investments in automation to simplify and speed up response times in their security ecosystems; using cloud security to improve visibility into their networks; and sustaining collaboration between networking, endpoint and security teams. securitymagazine.com

---
What if you had to stop using your phone and have a technician come to you every time you wanted to update your system or fix a problem? We don't accept this inconvenience with our personal technology - why should loss prevention agents accept this with EAS?

Read more here in the latest blog from Tom Bolanos,
Account Executive US Sales, Nedap Retail
---


---
How the coronavirus is affecting online retailers
In the short-term, retailers that sell supplies like toilet paper, face masks and water bottles are having significant sales gains due to the coronavirus. Long-term, however, retailers are concerned the coronavirus will negatively impact their 2020 revenue.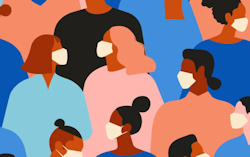 Events, like Shoptalk, Adobe Summit & Magento Imagine and South by Southwest, are postponed or canceled. Many retailers are having online sales spikes in flu-related products, such as cleaning supplies and health products. However, the long-term impact for the coronavirus is not yet known, and many retailers are lowering their sales forecasts for the year. Retailers that manufacture or supply their goods from China are unsure of how this will impact their supply chain, or how this will impact demand for their products.

47% of retailers expect some downside in revenue due to the coronavirus, according to a survey conducted in March 2020 of 304 retailers by Digital Commerce 360. 33% of retailers say it's too early to tell. However, a majority of retailers, 58%, say the virus will impact consumer confidence, and 22% say there will be a significant impact. Consumer confidence is often used as a measure of how consumers feel about the economy.

An influx of sales for health products
Online sales have increased 52% in early March compared with the same time frame a year ago, and the number of online shoppers has increased 8.8% since the coronavirus began, according to SaaS platform provider Quantum Metric. The firm analyzed 5.5 billion anonymous and aggregated online and mobile visits to retailer websites from U.S. consumers.

The coronavirus' impact on retail
Not all retailers, however, have had sales gains because of the wealth of problems associated with COVID-19, such as supply chain issues and potentially fewer shoppers in stores who do not want to risk exposure. For example, there is a large impact on imports at major U.S. retail container ports due to factory shutdowns and travel restrictions in China that affect production and fulfillment, according to the Global Port Tracker report released this week by the National Retail Federation and Hackett Associates. digitalcommerce360.com

Clorox Responds to Gouging on Amazon, Turns Off Ads as Cleaning Wipes Run Low

Household cleaning giant says it is working with the e-commerce giant to replenish supplies at appropriate prices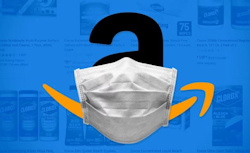 Clorox has stopped advertising on Amazon because its products have sold out, with shoppers having rushed to grab any disinfectant wipes available during the coronavirus outbreak.

On Wednesday, Clorox confirmed that as stores of its cleaning products dry up online, it has pulled back on advertising—an example of how the COVID-19 pandemic can create ripple effects throughout retail, advertising and beyond.

Clorox also is contending with third-party sellers taking its products and selling them for exorbitant prices, part of a gouging spree that has played out online and in stores ever since consumers began hoarding products like disinfectant wipes, toilet paper, food and other goods.

"We have currently shut down all ad-display activity on most of our disinfecting products on Amazon," a Clorox spokesman said in an email statement to Ad Age. adage.com

FedEx strives to become e-commerce giant

IKEA tests selling its products on Alibaba's Chinese e-commerce platform Tmall
---
Fremont, CA: $1,5M Fencing Operation busted in the Bay Area yields thousands of stolen laptops, phones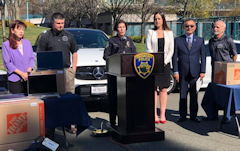 Operation Fencing February: Bay Area authorities announced Thursday afternoon the takedown of multiple illegal fencing operations, resulting in the recovery of about 2,200 electronic devices worth more than $1.5 million, many of which police say were likely stolen from people's cars over the past several months. Officials from the Fremont Police Department and Santa Clara County District Attorney's Office also said police took nearly $250,000 in cash along with several high-end cars as evidence in some of the cases against 11 suspects authorities have charged in connection with rings that sell stolen electronics to overseas buyers.

The cars, including a 2019 Mercedes G43 AMG, and a 2013 Porsche Panamera, were believed to be purchased with profits from stolen cellphones, laptops, and other electronics taken in the kind of smash-and-grab auto burglaries that have been a plague on Bay Area residents and visitors for several years, police said. "Make no mistake about it, what you're looking at here is organized crime," Santa Clara County Supervising Deputy District Attorney Marisa McKeown said Thursday.

"And behind me are the spoils of a vast criminal conspiracy going from the burglars that are breaking into your cars every single night across the Bay Area, headed for foreign shores," she said while standing in front of the cars, as well as a collection of laptops and bags displayed outside the Fremont Police Department. mercurynews.com fremontpolice.gov

Lexington, SC: Serial Shoplifter Sentenced to 8 Years


Antonio Martinez Woodbury, 46, was sentenced Wednesday in Lexington County to 8 years in the South Carolina Department of Corrections after pleading guilty to Shoplifting for the eighth time. The sentence was handed down by Judge William P. Keesley. On March 26, 2019, Woodbury stole approximately $500 worth of electronic merchandise from the Target in Lexington. Woodbury used a boxcutter to remove security devices from the merchandise and concealed the items under his shirt and pants. The loss prevention officer recognized him by sight from previous encounters and Woodbury was quickly apprehended by Lexington Police after exiting the store. Woodbury's prior record includes seven shoplifting convictions from 2009 through 2018, as well as numerous other property crimes. Woodbury is being transported to the Department of Corrections to begin immediate service of his sentence. swlexledger.com

Calcasieu Parish, LA: Woman accused of stealing over $60,000 in merchandise from Moss Bluff business


A Lake Charles woman was arrested on Thursday accused of stealing merchandise for over a year from her employer. 35-year-old Nicole L. Reeves was arrested March 11 after Calcasieu Parish deputies began investigating the complaint of an employee stealing from a store on Highwy 171 in Moss Bluff. An asset protection investigator at the store allegedly identified Reeves as the employee in question and stated that Reeves had been stealing from the store for one year.

Surveillance footage was reviewed and deputies say they allegedly observed Reeves walking out of the store on numerous occasions with unpaid merchandise. Reeves, upon questioning, allegedly confirmed that she had stolen over $60,000 worth of merchandise from the store. She was arrested and booked into the Calcasieu Correctional Center and charged with theft over $25,000. katc.com

Anne Arundel County, MD: Public Helps Identify Suspects In Tide Pod Thefts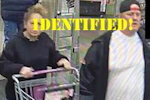 The Anne Arundel County Police Department was able to identify suspects in a laundry soap crime spree by sharing information and the individuals' photos taken from store security footage on its Facebook page. Officers believe they have the correctly identified the individuals in the photos who they suspect stole multiple packages of Tide Pods from grocery stores across the county. The photos show the suspects at the Giant grocery store. facebook.com

West Whiteland Township, PA: Multiple Baby Formula thefts reported at Giant
Police are is investigating the alleged theft of baby formula and other items from the Giant store in Exton on Feb. 28, 2020. Surveillance images of the two suspects has been obtained. The same individuals were possibly involved in similar incident at the store on Feb. 16. dailylocal.com

Haverford Township, PA: 2 Female shoplifter hit Lowe's for $600 in merchandise; fled on foot leaving car behind

Alliance, OH: Police use Stun Gun on Shoplifter stealing multiple TV's

Atlanta, GA: Repeat shoplifter accused of 9 thefts since November; rap sheet since 2014
---
Shootings & Death
s

Robberies, Incidents & Thefts

South Euclid, OH: Walmart greeter is greeted with assault; 17 year old charged
Officers responded to Walmart March 4 for a report of a boy, 17, who had assaulted a store greeter and then fled on foot. The boy was located in the area and admitted to the assault of the 54-year-old man. He said the man asked him and his mother to see his receipt when they were leaving. It was discovered that not all their groceries were scanned, so they returned to the store and made payment. When they left, the mother went to a fast food restaurant and the boy told her he would walk to a friend's house. Instead, he returned to the store and punched the man twice in the back of the head. cleveland.com

Charleston County, SC: Man wanted for stealing pills from Walgreens was charged with stealing a Frito Lay truck


A man has been arrested for the armed robbery of a Walgreens on Folly Road. Deputies with the Charleston County Sheriff's Office responded to the store just after 6:00 p.m. Sunday after a man entered the business and made a demand for pills.

Deputies say the suspect, 51-year-old Brian Hooper, was also charged on an unrelated case of a stolen Frito Lay truck that was recovered at his home and a shoplifting case out on North Charleston. On Wednesday, deputies responded to the Circle K gas station on Folly Road in reference to that stolen Frito-Lay truck. The driver of that truck told authorities he was inside stocking the store when he walked outside and found his truck gone. Authorities say the company was able to use GPS tracking to locate the vehicle at a home on Yorktown Drive. Hooper was found in the driver's seat along with a female passenger when deputies arrived. counton2.com

Detroit, MI: Shocking moment as Rite Aid employee is repeatedly punched by a 'shoplifter' after shoving the raging suspect into a wall of products
A brawl erupted in a pharmacy as a woman allegedly caught shop lifting savagely punched a sobbing employee who shoved her into a wall of products. The astonishing incident took place at a Rite Aid store in Detroit, Michigan, and was filmed by an onlooker earlier this month. dailymail.co.uk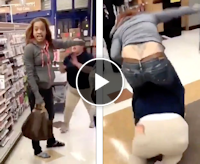 Oceanside, CA: Police arrest 2 after theft at Walmart leads to carjacking, chase
One of the suspects was accused of assaulting a police officer with a cane and carjacking a vehicle; he was arrested after crashing down an embankment. sandiegouniontribune.com

Rocklin, CA: 2 Accused Of Shoplifting Found With Loaded Gun, High Capacity Magazines

Layton, UT: Police arrest 2 juveniles in connection with gun store burglaries; 1 outstanding

Clearwater, FL: Shoplifter pepper-sprayed TJ Maxx security guard in Clearwater, got away

Racine County, WI: Man allegedly made over $35,000 of purchases on a stolen credit card after towing vehicle

Clearwater, FL: Florida man charged with Burglary, held on $5,000 Bond for stealing a rolls of toilet paper
• C-Store – Tallahassee, FL – Armed Robbery
• C-Store – Medford, OR – Armed Robbery
• C-Store – Oxford, MS – Robbery
• C-Store – Easton, MD – Robbery
• C-Store – Springfield, MO – Burglary
• C-Store – Fargo, ND – Burglary
• C-Store - Ellwood City, PA - Armed Robbery
• C-Store – Portland, OR – Robbery
• C-Store – Germantown, MD – Armed Robbery
• C-Store – Cheyenne, WY – Armed Robbery
• Grocery – Sheffield Village, OH – Robbery (Bank inside)
• Guns – Albany, GA – Burglary
• Jewelry – Glendale, AZ – Armed Robbery
• Sprint – Houston, TX – Robbery
• Restaurant – Philadelphia, PA – Armed Robbery/ Customer shot-killed
• Tobacco – Madera County, CA - Burglary
• 7-Eleven – Chicago, IL – Armed Robbery
Daily Totals:
• 13 robberies
• 4 burglaries
• 1 shooting
• 1 killed
Weekly Totals:
• 88 robberies
• 16 burglaries
• 2 shootings
• 1 killed

---
| | |
| --- | --- |
| | Chester Blair promoted to Regional Loss Prevention Director for Ross Stores |
Submit Your New Hires/Promotions
or New Position
See all the Industry Movement
---

Feature Your Job Here For 30 Days -
70% Aren't On The Boards
Post your job listing
---
Featured Job Spotlights
NEW


Draper, UT
This role will lead a global team of investigators to execute our value proposition. Candidates should be passionate about the eBay customer, and efficient self-starter with an ability to operate effectively in a fast paced, rapidly-changing environment...

Seattle, WA
The Regional Asset Protection (Loss Prevention) and Safety Manager will lead the Pacific Northwest Region (Washington, Oregon & British Columbia) in shrink reduction and profit maximization efforts. The position will proactively seek to bring economic value to the company, promoting profitable sales and world class customer service while ensuring a safe place to work and shop...

Florida/Georgia (Home-based, must reside in the SE)
The successful candidate will be responsible for the management of the Asset Protection function in their assigned area. Guide the implementation and training of Asset Protection programs, enforcement of policies and procedures, auditing, investigations and directing of shrink reduction efforts...

Profit Protection Leader
Corte Madera, CA
Responsible for leading and execution of the Protection and Prevention tiers of the Profit Protection strategy for all RH locations including our Corporate Campus in Corte Madera, CA - PROTECTION - Access Control | Alarms | CCTV | Guards - PREVENTION - Awareness | Audits | P&P | Training...

Loss Prevention Manager
Las Vegas, NV
● Demonstrate management leadership skill to achieve the goals of the Company. ● Experienced with and has knowledge of regulatory agencies to include: TSA, DOT and OSHA. ● Establishes and communicates a risk business plan consistent with the objectives of the Company that pro-actively identifies and corrects poor behaviors...

Featured Jobs
---
JOB TITLE
COMPANY
CITY/STATE
DATE ADDED

Vice President
SVP, Chief Safety & Risk Officer
Allied Universal
Santa Ana, CA
Jan. 6
VP Asset Protection
BJ's Wholesale Club
Westborough-Home Office, MA
Feb. 28
VP, Asset Protection

Casey's General Stores

Ankeny, IA

Jan. 27
VP, Information Security
Tractor Supply
Brentwood, TN
Jan. 3

Director
Sr. Director, Enterprise Security
Coca-Cola Consolidated
Charlotte, NC
Mar. 5
Sr. Dir., Voice Theft/Fraud
Comcast
Greenwood Village, CO
Mar. 2
Dir. Global Asset Protection
eBay
Draper, UT
Mar. 6
Dir. Asset Protection SE
Home Depot
Atlanta, GA
Jan. 6
Asset Protection Dir.
McLane
Temple, TX
Mar. 2
Cybersecurity & Privacy Protection Dir.
PwC
Seattle, WA
Nov. 5
Dir. Loss Prevention Stores
Tractor Supply Co.
Brentwood, TN
Feb. 11

Corporate/Senior Manager
Sr. Manager, Field Asset Protection
Carvana
Phoenix, AZ
Feb. 28
Sr. Loss Prevention Manager
Gap Inc.
San Francisco, CA
Oct. 29
Mgr. Physical Security Programs & Technology
Grainger
Lake Forest, IL
Feb. 3
Senior Manger, Asset Protection
Home Depot
Atlanta, GA
Feb. 18

---


---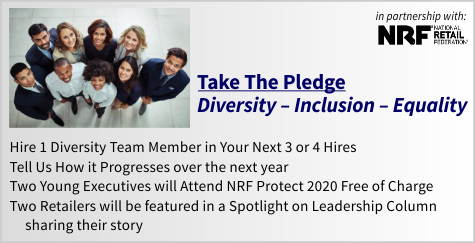 ---

Owning your mistakes is a critical element of self development. For without ownership how can anyone truly grow and change. Having the courage to face it and admit it and discuss it leads to respect and a sense of trust from those around you. To deny or to ignore merely feeds a lack of confidence not just from the group around you but also in yourself as well. Because at 2 am there is no denial and once revealed it stays with you.

Just a Thought,
Gus



(content subject to approval)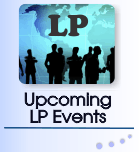 ---
Recruiting?
Get your job e-mailed to everyone... everyday
Post on our Featured Jobs Board!
Not getting the Daily?
Is it ending up in your spam folder?
Please make sure to add d-ddaily@downing-downing.com to your contact list, address book, trusted sender list, and/or company whitelist to ensure you receive our newsletter.
Want to know how? Read Here



36615 Vine Street, Suite 103
Willoughby, OH 44094
440.942.0671
copyright 2009-2019
all rights reserved globally