---
Joshua Dykstra promoted to Director of Fraud & LP Operations for Sephora

J
oshua has been with Sephora for more than six years, starting with the company in 2013 as LP Operations Sr. Manager before taking his latest promotion to Director of Fraud & LP Operations. Prior to that, he spent over four years with Express as an LP Operations Manager (nearly 2 years) and Investigator (more than two years). Earlier in his career, he held various positions with Abercrombie & Fitch and Babies R Us. Congratulations, Joshua!

Mike Truax named Director, Logistics Loss Prevention for Sephora


Mike has been with Sephora for nearly nine and a half years, starting with the company in 2010 as a Loss Prevention Investigations/Process Manager. Before his latest promotion to Director, Logistics Loss Prevention, he spent more than four years as Senior Regional LP Manager, one year as Director of Field Loss Prevention, and more than two years as Regional Loss Prevention Manager. Earlier in his career, he held investigator/LP roles with Target, Mervyn's, and Home Base. Congratulations, Mike!

See All the Executives 'Moving Up' Here

Submit Your New Corporate Hires/Promotions or New Position


---

Coronavirus Update
The U.S. is Coming to a Complete Halt
Quarantine Zones - Domestic Air Travel Warnings - Event Cancellations

Coronavirus Map: March 11 Update

US: 1,032 Cases in 39 States, 31 Dead --
Globally: 124,000+ Cases, 4,575 Dead
WHO declares that virus crisis is now a pandemic

"COVID-19 can be characterized as a pandemic"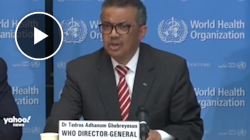 Expressing alarm both about mounting infections and slow government responses, the World Health Organization declared Wednesday that the global coronavirus crisis is now a pandemic but also said it's not too late for countries to act.

Tedros Adhanom Ghebreyesus, who heads the U.N. agency, said the WHO is "deeply concerned by the alarming levels of spread and severity" of the outbreak. He also expressed concern about "the alarming levels of inaction."

"All countries can still change the course of this pandemic. If countries detect, test, treat, isolate, trace and mobilize their people in the response," Tedros said. apnews.com

Containment Area Planned for New York Suburb to Stem Coronavirus Spread

Is this coming to the US? Italy shuts down completely, telling citizens to stay home

NIH official suggests large gatherings should be canceled across the U.S.

Washington state bans gatherings of 250+ people in Seattle area

United Airlines Reports Total Collapse of Asian & European Air Travel; Domestic Bookings Down 70%

Coronavirus Is Changing How Consumers Shop: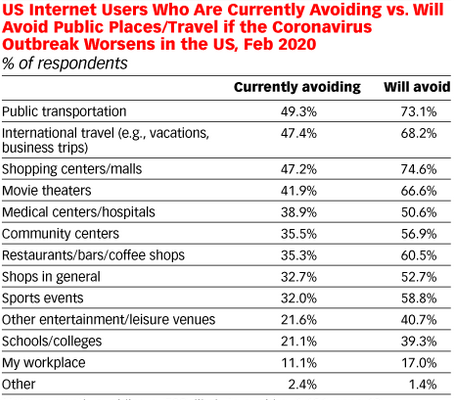 Coronavirus is hurting store traffic and e-commerce won't help much, analysts say
More than one-third of U.S. adults are shopping less at stores and more than half expect to this month due to the spread of COVID-19, according to a client note Wednesday from Wedbush analysts.

Similarly, Morgan Stanley analysts led by Kimberly Greenberger found that last week total retail traffic fell 9.1%, apparel retail traffic fell 3.9% and luxury retail traffic declined by 14.7%, which analysts in a Wednesday note attributed to expanding news coverage of the virus in the U.S. The second week of March could mean steeper declines, they said.

Neither Wedbush nor Morgan Stanley analysts believe that e-commerce will fully mitigate the declines in shopping, according to their reports. retaildive.com

Two People Who Attended RSA Cyber Security Conference Contract Coronavirus
Two cybersecurity company employees who attended an annual industry conference last month in San Francisco have tested positive for the coronavirus. At least one is seriously ill with respiratory issues.

One of the workers at Exabeam Inc., a data security solutions company, is a 45-year-old engineer who began experiencing symptoms when he returned home to Connecticut from California on Feb. 28 after attending the RSA cybersecurity conference, his wife said in an email. His condition deteriorated the following week and he was hospitalized in respiratory distress on March 6, she said. The man was placed into a medically induced coma and is now on a ventilator in "guarded condition." The individual is predisposed for pneumonia due to an underlying heart condition.

The second person, who is unidentified, also worked at Exabeam and attended RSA, the Foster City, California-based company said Tuesday in a statement. bloomberg.com

Retail SPECS Show 2020 Postponed - Date Changed to June 28-30, 2020

OSHA Issues Workplace Guidance for Coronavirus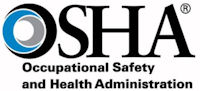 The U.S. Department of Labor's Occupational Safety and Health Administration (OSHA) today published "Guidance on Preparing Workplaces for COVID-19" to help companies respond in the event of coronavirus in the workplace. The guidance was developed in collaboration with the U.S. Department of Health & Human Services (HHS). The document provides practical guidance for preventing the spread of COVID-19, also known as novel coronavirus, and contains information on safe work practices and appropriate personal protective equipment based on the risk level of exposure.

In addition to the guidance, OSHA recently launched a COVID-19 webpage that provides infection prevention information specifically for workers and employers, and is actively reviewing and responding to any complaints regarding workplace protection from novel coronavirus, as well as conducting outreach activities.

For further information about Coronavirus, please visit the HHS's Centers for Disease Control and Prevention. dol.gov

CDC Official Asks Employers to Do All They Can to Slow Coronavirus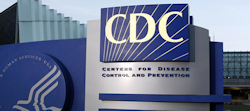 During a webcast by the Society for Human Resource Management (SHRM), Dr. Jay C. Butler, deputy director for infectious diseases at the CDC, spelled out the rationale for his agency's repeated calls for employers to consider generous sick-leave policies, rethink large gatherings, and communicate the importance of proper hand washing and sanitization.

To that end, Butler said the most important thing employers can do at this time is encourage sick employees to stay home. They must act quickly, at the first sign of illness, because the virus appears to be most contagious in the first days that a person is sick. "Some of your workers may want to tough it out, but this is not a good time for that," Butler said. "It's important to communicate as early as possible and have flexible telework options so people can minimize their contact at the early phase."

He also reiterated the need for routine environmental cleaning, especially wiping down any high-touch surfaces, such as door handles, remote controls and elevator buttons, with bleach or alcohol-based wipes. The virus can survive on hard surfaces for minutes, hours, even days, depending on the type of surface, temperature and humidity. Although no such cases have been confirmed to date, Butler said "we're assuming it is possible that transmission may occur via surfaces." shrm.org

CDC: Americans over 60 should 'stock up' on supplies, avoid crowds
Older Americans, especially those with underlying health conditions, should stockpile supplies and avoid unnecessary travel, a top official at the Centers for Disease Control and Prevention (CDC) said Monday. Most Americans are likely at risk of catching the novel strain of the coronavirus, said Nancy Messonnier, director of the CDC's National Center for Immunization and Respiratory Diseases. Older Americans are especially susceptible to serious outcomes. "The reason to stock up now is to kind of stick close to home." thehill.com

McDonald's hourly workers in U.S. demand paid sick leave as virus spreads
Hourly wage workers at McDonald's Corp on Tuesday sought paid sick leave for those working at its U.S. restaurants and an update to the safety protocols as coronavirus cases in the United States rise. The burger chain has not trained or given any guidelines on the epidemic, McDonald's cooks and cashiers associated with labor group Fight for $15 and a Union said in an email statement here. The labor group asked the company to pay workers for any missed shifts if its restaurant shuts down due to the spread of COVID-19. reuters.com

Walmart, Apple and Olive Garden are among major employers updating sick leave policies as coronavirus cases spread

Starbucks will offer 'catastrophe pay' to baristas exposed to the coronavirus

Target stores cleaning touchscreens, other surfaces at least every 30 minutes

Google asks all North American employees to work from home due to coronavirus

8 Tech Tips for Working From Home

Rising Coronavirus Fears Prompt Mass Event Cancellations at NYC Restaurants

---

China firm develops system to recognize faces behind coronavirus masks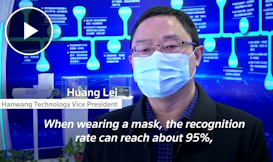 A Chinese company says it has developed the country's first facial recognition technology that can identify people when they are wearing a mask, as most are these days because of the coronavirus, and help in the fight against the disease.

China employs some of the world's most sophisticated systems of electronic surveillance, including facial recognition. But the coronavirus, which emerged in Hubei province late last year, has resulted in almost everyone wearing a surgical mask outdoors in the hope of warding off the virus - posing a particular problem for surveillance.

Now Hanwang Technology Ltd, which also goes by the English name Hanvon, said it has come up technology that can successfully recognize people even when they are wearing masks. reuters.com

FaceFirst Algorithm Detects Individuals With Occlusions (Facial Obstructions)


Most facial recognition companies with solid algorithms can detect individuals with only a portion of the face in view. The system developed by U.S.-based FaceFirst is trained to deal with occlusions (face obstructions) like the masks referenced in the article above. So the Chinese firm's technology making headlines this week is nothing new. This is no different than training an algorithm to work with people that grow facial hair or wear sunglasses. All of the best algorithms can work with only "parts" of the face.

Before Clearview Became a Police Tool, It Was a Secret Plaything of the Rich
Investors and clients of the facial recognition start-up freely used the app on dates and at parties - and to spy on the public.

Retailers & Foreign Agencies Revealed Among Clearview Facial Biometrics Users as Apple blocks app
Secretive hardware division developing cameras and wearables

Clearview AI sought every US mugshot from past 15 years, Vermont sues over web-scraping

---

In Case You Missed It
U.S. Senators Introduce Bipartisan Bill to Combat Organized Retail Crime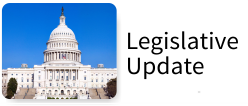 U.S. Senators Bill Cassidy, M.D. (R-LA) and Dick Durbin (D-IL) introduced legislation Tuesday to fight the online sale of stolen, counterfeit and dangerous consumer products by requiring extensive transparency of large-volume third-party sellers in online retail marketplaces.

The Integrity, Notification, and Fairness in Online Retail Marketplaces for Consumers (INFORM) Act would mandate online retail marketplaces that include third-party sellers of consumer products to authenticate the identity of "high-volume third-party sellers," which will help equalize transparency among brick-and-mortar retailers and prevent organized retail crime rings from stealing items from these stores to resell those items in bulk online. Read our Special Report here.

---

Nike investigates reports of forced labor in Chinese factories
Nike said it was reviewing its suppliers' hiring practices in China, after The Washington Post and an Australian think tank reported that members of the Uighur Muslim minority were making shoes for the American brand in conditions that suggested they were coerced.

One of its biggest suppliers in the world, the South Korean-owned Qingdao Taekwang Shoes Co., was now looking for ways to end the contracts of Uighur workers making Nikes in its factory, the American company said in a statement posted on its website. washingtonpost.com

Joint statement from NRF, AAFA, FDRA, RILA and USFIA
on reports of forced labor in Xinjiang
We are deeply concerned by reports of forced labor and the treatment of Uyghurs and other ethnic minority workers in the Xinjiang Uyghur Autonomous Region (XUAR) and elsewhere in China. The reported situation is of a scale, scope, and complexity that is unprecedented during the modern era of global supply chains. Companies across the industry are considering all available approaches to address the situation. Brands and retailers are drawing on expert guidance and assembling industry stakeholders to address the situation. nrf.com
UK: C-stores lost $273 million in 2019 as a result of crime, research reveals
Over the last year, local shops have lost out to the tune of over £211m ($273m) as a direct result of crime, according to an annual crime survey by the trade body for the sector, the Association of Convenience Stores (ACS). This is despite investment of £209m in crime prevention measures like CCTV, cash handling systems and external security. In practical terms, the £211m lost last year to crime equates to a 7p 'crime tax' on every transaction in a convenience store, the ACS says. professionalsecurity.co.uk

U.S. Ex-Inspector General Indicted for Stealing Data on 250,000 DHS Employees

Neiman Marcus to shutter almost all Last Call off-price stores


Quarterly Results
Dicks Q4 comp's up 5.3%, net sales up 4.7%; full-year net sales up 3.7%
Christopher & Banks Q4 comp's up 3.6%, net sales up 4.5%; full-year comp's up 0.2%, net sales flat

---

RLPSA: Virus Prevention Video for your Employees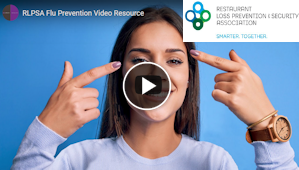 At the Restaurant Loss Prevention & Security Association (RLPSA), we strive to provide our members timely resources to help them deal with their hottest challenges. For the current challenge we're all facing with the Coronavirus, we're providing a video describing CDC-sourced information on how to wash hands, travel tips, how to cough/sneeze, and what to do if you feel ill.

This video is perfect to share with your employees to ensure we're doing all we can to keep our most valuable assets healthy!

Take a look to determine if you can benefit from sharing this with your restaurant employees. If so, log in and download a high resolution version.
Don't miss our Annual Conference August 2-5 at the Renaissance SeaWorld Orlando: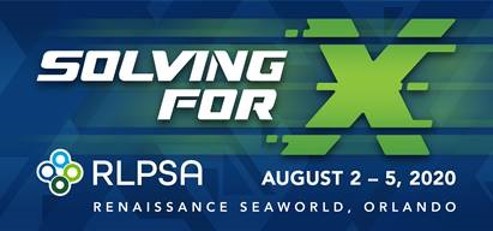 ---


---
No Honor Among Thieves:
Hackers are targeting other hackers by infecting their tools with malware

Opens backdoor to any system or assets the hacker has already breached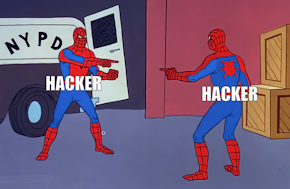 A newly discovered malware campaign suggests that hackers have themselves become the targets of other hackers, who are infecting and repackaging popular hacking tools with malware.

Cybereason's Amit Serper found that the attackers in this years-long campaign are taking existing hacking tools — some of which are designed to exfiltrate data from a database through cracks and product key generators that unlock full versions of trial software — and injecting a powerful remote-access trojan. When the tools are opened, the hackers gain full access to the target's computer.

Serper said the attackers are "baiting" other hackers by posting the repackaged tools on hacking forums.

But it's not just a case of hackers targeting other hackers, Serper told TechCrunch. These maliciously repackaged tools are not only opening a backdoor to the hacker's systems, but also any system that the hacker has already breached.

"If hackers are targeting you or your business and they are using these trojanized tools it means that whoever is hacking the hackers will have access to your assets as well," Serper said. techcrunch.com

Congress, Warning of Cybersecurity Vulnerabilities, Recommends Overhaul
A yearlong congressional study of American cyberspace strategy concludes that the United States remains ill-prepared to deter attacks, including from Russia, North Korea and Iran. It calls for an overhaul of how the United States manages its offensive and defensive cyberoperations.

The report, mandated by Congress and led by a bipartisan group of lawmakers, says the military needs far more personnel trained for cyberoperations. It also says Congress needs to dedicate committees to cyberoperations, and the public and private sectors need vastly improved defenses created in layers, along with more aggressive offensive actions inside the networks of other nations. nytimes.com

Departing Execs Often Walk Away With Their Company's Intellectual Property

3 Tips to Stay Secure When You Lose an Employee

Research indicates that January and February are the most popular job-hunting months. With the annual job shuffle still hot, it's important to note that nobody wants a bad professional breakup resulting in burned bridges, hurt feelings, and lost — sometimes stolen — property.

By "property" we mean valuable assets such as proprietary data, confidential information, and identity credentials. Unfortunately, that property can be compromised — often unintentionally.

● A large percentage of departing employees — including executives — take their company's intellectual property with them because they created it and think it's theirs.

● A significant number of enterprises don't have policies or technologies in place to prevent loss of intellectual property (IP).

● Most IP loss from unintentional inside breaches occurs from employee ignorance or a lack of awareness of company policy and IP law.

At the time of year when so many people are leaving their jobs to start new ones, it's a good time to be reminded how to protect your IP. Here are three tips, followed by a closer look at each:

1. Have maximum visibility into who has access — and how much — into your network and systems.

2. Vigilantly enforce that access with identity governance and administration (IGA) policies.

3. Deprovision access when situations change, especially when employees leave. darkreading.com

---

Coronavirus Update
Nearly 100 cases in Canada - B.C. reports first death
Canada releases coronavirus guidelines on when to cancel major events
The Public Health Agency of Canada has posted guidelines aimed at helping event planners figure out whether to cancel mass gatherings of people as the federal government works to quell the potential spread of the novel coronavirus. The next best thing to stopping the virus completely is to slow it down, public health officials have said, and try to delay widespread community transmission as long as possible to ease the burden on the health-care system.

The newly released federal guidelines urge organizers to assess risk, highlighting factors like the ages of the attendees, given the virus hits older populations hardest, and whether they are likely to be arriving from regions that have been impacted by COVID-19.

They also offer ways to reduce the risk without cancelling the event altogether, such as by limiting the number of people who attend, staggering arrivals and departures, making more hand-washing stations available, or even live-streaming activities online.

But they don't dictate whether certain types of events should be shut down, and under what conditions. Rather, they're intended to help event planners, municipalities, provinces and territories make informed decisions. ctvnews.ca

Exclusive: Millions of masks stockpiled in Canada's Ontario expired before coronavirus hit

Canadian supply chains scramble to avoid coronavirus shutdowns

COVID-19: B.C. announces Canada's first coronavirus death

Number of Canadian coronavirus cases approaches 100; most in British Columbia & Ontario

Coronavirus could infect 35 to 70 per cent of Canadians, experts say

Coronavirus: Starbucks halting use of personal, in-store cups in U.S. and Canada


Read our full Canadian coronavirus coverage here

---

---

Meth supply, organized crime focus of Pan-Canadian group tackling rural crime

Rural crime 'carnage' continues to grow, says Alberta justice minister



Organized syndicates believed to be behind methamphetamine-fuelled crime sprees are the focus of a pan-Canadian working group struck to develop a national strategy to combat rural crime, Alberta Justice Minister Doug Schweitzer says. Canada's deputy ministers of justice and public safety, who had their first call on Feb. 27, are also looking at stiffer sentences for offenders, Schweitzer told CBC in an interview Monday.

The group, co-chaired by Schweitzer and federal Public Safety Minister Bill Blair, was formed after Alberta Justice forced the issue of rural crime onto the agenda at a ministers' meeting in January and proposed a national strategy.

Criminals on a "meth-bender" go from community to community stealing more and more property to "fuel their next hit," Schweitzer said.

Changes have included laying out plans to hire hundreds of new RCMP officers, amendments to legislation preventing offenders from suing landowners, adding 4,000 new drug treatment beds and expanding the drug treatment court program. cbc.ca

Northwest business owners fed up with repeated crime

Hamilton police launch new platform for reporting hate crimes online

Pharmacist robbed at gunpoint wants to start support group for his peers

---
Canadian Security Roundtable
Cannabis security experts share best practices on industry direction
On January 22, Canadian Security magazine hosted the Cannabis Security Roundtable at its office in Toronto, Ont. The thought leadership event brought together security experts to discuss, debate and share their subject-matter expertise on how licensed producers, retailers and other cannabis-related businesses in Canada can protect their facilities, assets, staff, customers and data.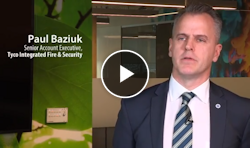 Sponsored by GardaWorld, Pivot3, Johnson Controls Inc., and Raytec Systems Inc., roundtable participants included:

● Paul Baziuk, Johnson Controls Inc.
● Ken Doige, CannTrust
● Charles Ethier, GardaWorld
● David Hyde, Hyde Advisory
● Mike Jamieson, Raytec Systems Inc.
● Dave Scott, Pivot3
● Brandon Smith, Canopy Growth Corp
● Mike Soberal, Aurora Cannabis

Click here to view the whitepaper, videos and Q&A articles produced from Canadian Security's Cannabis Roundtable
Q&A: Paul Baziuk, senior account executive, Johnson Controls discusses what types of solutions Johnson Controls provides the cannabis market in Canada

---

Staffing Shortages Remains a Significant Challenge for Retailers in Canada

Some stores and malls are forced to close early - or not open at all

A a recent IDC/Telus study conducted last year shows that 47 percent of all retailers say staffing is a significant problem, higher than 44 percent across other industries. This dwindling talent pool is decreasing foot traffic and in turn greatly sabotaging sales. retail-insider.com

Why so many Metro Vancouver retail spaces are closing up shop

Nygard Companies Trying to Restructure and Get Financial Support

Fifty-five per cent of Canadians admit to having shared their PIN or security passwords
with family or friends

Louis Garneau Sports to file for bankruptcy protection

Spiritleaf on track to open 46 stores countrywide

Outerwear retailer Arc'teryx expands safely, smartly

Ontario received 450 cannabis store applications on March 2

Businesses & shoppers want stores open on stat holidays, but employees would rather not work them


Click here to read the full 'Canadian Connections' column

Hamilton, ON: 2 dead, 2 injured after early morning shooting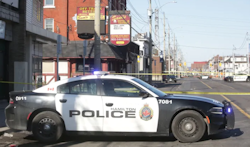 A man walked into a bar and fired multiple shots, killing two people and wounding two others early Sunday morning at the Urban Lounge on Barton Street East and Chestnut Avenue according to Hamilton police. Detectives say they are in the early stages of investigating the city's third and fourth fatal shootings of the year. Officers were called to the lounge, which is in the basement of Sam's Hotel and Tavern, shortly after 5 a.m. Police believe this man walked in to the bar and started firing shots. When first responders arrived, they found three men and a woman wounded at the scene before rushing all of them to hospital. A 39-year-old man was pronounced dead on arrival and a 25-year-old woman died later in the morning at roughly 8 a.m. Hamilton police said the bullets fired at Urban Lounge on Sunday were likely meant to only hit one person — instead, they hit four and now two are dead. cbc.ca

Toronto police arrest 15-year-old in 10-store armed robbery spree

Edmonton, AB: Crime wave on Jasper Avenue, multiple businesses targeted by robber

Saskatoon, SK: Police investigate shooting near busy shopping area

6 arrested following multiple armed robberies in Etobicoke, Yorkdale mall

Prince George, BC: RCMP seeing 8 percent spike in calls for service


Click here to read the full 'Canadian Connections' column


How are we doing? We need your input & suggestions. Send to lpnews@d-ddaily.net

View Canadian Connections Archives

---


---
Coronavirus Cuts Smartphone Sales 55% In China. But E-Commerce And Delivery Businesses Are Booming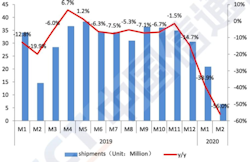 Data from the China Academy of Information and Communications Technology, a research institute that is part of the country's Ministry of Industry and Information Technology, says that smartphone sales dropped 56% in February 2020 compared to data from 2019. The only conceivable rationale? Coronavirus. Or, more specifically, the quarantines and closures related to it.

The 56% drop in February follows a 38.9% drop in January and a 14.7% drop in December. And, truth be told, smartphone sales in China — as in the rest of the world — have been slowing for most of a year now. The last monthly increase was in May of 2019, and that was only 1.2% in the positive.

The overall trend is not surprising, as the smartphone market is fairly saturated. And the big recent drops are also not surprising: public life in China has largely shut down in response to the coronavirus panic.

One thing that is up? Use of those mobile phones and other technology that people do already have to engage in the virtual economy. The economy is very real, of course, but it's all transacted digitally.

"Right now we have seen some very specific industries are thriving," Ren told me. "For example deliveries, e-commerce, these kind of food delivery services are really thriving because [we have] millions of restaurants open for business, but they are not able to let the customer to walk in and dine in. So the only option left is delivery." forbes.com

Salesforce: E-commerce traffic surges in Q4
A sharp increase in e-commerce during Q4 2019 led to other positive outcomes for digital retailers. According to analysis from Salesforce, on a year-over-year basis, traffic to e-commerce sites grew 13% in Q4 2019. In addition, digital commerce rose 14% while shopper spend increased 1%. chainstoreage.com

Supply Chain Expert: Watch for Counterfeit Goods and Start Managing Risks Around Coronavirus

Alibaba reports return to full delivery capacity in China

Coronavirus will impact ad spend but could drive shift to utility, e-commerce and live-streaming
---
Pittsburgh, PA: Theft problem could force Sheraden area Family Dollar to go out of business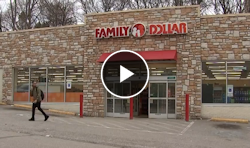 A Family Dollar store in Pittsburgh's Sheraden neighborhood says so many people are stealing from them, it may put them out of business. Neighbors said they rely on the store for their essentials, which is within walking distance of many homes and schools. The manager of the store said a regional team is looking into inventory and what could be done, if anything, to help the business stay afloat. A neighboring business said extra cameras and a policy of no backpacks and no more than two kids in the store at a time have helped cracked down on the petty theft. wpxi.com

Update: Kalamazoo, MI: Kay Jewelers robber sentenced to 2 plus years in prison; $300,000 theft
One of three individuals involved in an October jewelry store heist near Kalamazoo, Devin Deshaun Harris, 20, was sentenced to prison on Monday. Harris, of Detroit, pleaded guilty Feb. 6 in Kalamazoo County Circuit Court to one count of unarmed robbery for his role in robbing the Kay Jewelers at 5250 W. Main St. Oct. 5 in Oshtemo Township. He had a second count of unarmed robbery and a habitual offender charge dropped as part of his agreement, according to court records.

Kalamazoo County Circuit Judge Gary Giguere sentenced Harris on March 9 to a minimum of two years in prison with a maximum of 15 years. Harris was given credit for 155 days already served. He was also ordered to pay $10,175 in restitution. According to Chief Assistant Prosecutor Scott Brower, Giguere had no objection to exercising a special alternative incarceration, such as boot camp, if Harris was eligible. Harris, along with two accomplices, both also of Detroit, robbed the jewelry store of around $300,000 in merchandise. mlive.com

North Little Rock, AR: Suspect charged in two polo-shirt heists at Dillard's totaling $5,500
A Little Rock man arrested and charged in the theft of $2,430 worth of polo shirts from Dillard's in North Little Rock was charged six days later with stealing more of the shirts worth $3,178 from the same store, according to police reports. According to police reports, Tony Richardson, 36, took off with the shirts from the Dillard's in McCain Mall twice -- on Feb. 25 and March 2. arkansasonline.com

Queens, NY: Sticky-fingered thief replaces $11G diamond ring in jewelry store with knockoff

Forsyth County, GA: Authorities arrest alleged Walmart shoplifter after chase on Ga. 400 in a U-Haul
---
Shootings & Death
s
Update: Whittier, CA: Man suspected of killing Whittier 7-Eleven clerk is arrested
Authorities on Tuesday arrested an Apple Valley man who is suspected of killing a 7-Eleven clerk last month during a robbery attempt. Investigators served search warrants at two locations in Los Angeles County on Tuesday, one in Los Angeles, the second in Compton, said Whittier police spokesman Brad White. At the Compton location at about 6 a.m., authorities arrested Kevin Karnell Hall, 25, on suspicion of murder and an outstanding warrant for an unrelated case, police said in a statement. The clerk who was killed in the incident was later identified by coroner officials as 31-year-old Maninder Singh. The incident took place in the early morning hours of Feb. 22 around 5:45 a.m. at a 7-Eleven in Whittier. sbsun.com

(Graphic Videos) Raleigh, NC: Police Shoot Man 'In His Back' Reportedly Over Stolen Pizza; Protesters went to the governor's mansion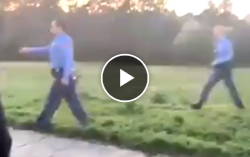 Police in North Carolina shot a man in the back who was apparently feeling after allegedly stealing pizza from a nearby store, according to video that was filmed and recorded immediately following the shooting on Tuesday afternoon. The Raleigh Police Department later identified the victim was identified as Javier Torres, a 26-year-old man who was being treated at a hospital for his wounds. The extent of his injuries was not immediately clear. The voice of what sounds like a young girl then chimed in: "The little boy stole a pizza and they shot him in his back." The woman then explained that she was at a Sheetz convenience store when "we seen the little boy just running, with a pizza, all of a sudden I see a cop pull his gun out … then next thing you know you heard gunshots." newsone.com

Mishawaka, IN: Taco Bell customer shot companion and worker in fight over breakfast
A Taco Bell customer is accused of shooting an employee after finding out the restaurant wasn't serving breakfast. The same bullet also hit his companion, police say. Nicholas Gay, 29, and three others went to Taco Bell and put in an order at the drive-thru window on Friday. They pulled into a parking spot after learning the order was "messed up," and Gay went inside the restaurant with another man, police said. The companion asked for a refund because Taco Bell wouldn't serve him breakfast after 11 a.m. They began calling the employees names and harassing them, and another worker told them to leave, police said. Surveillance video shows Gay walk to the door as if he's going to leave, then turn toward the employee and pull a gun from his pocket before shooting the man. The bullet went through the employee's torso and hit Gay's companion in the arm, police said. Gay and the other man fled the store. The employee who was shot underwent surgery at a nearby hospital. Gay was charged with attempted murder, battery with a deadly weapon, battery resulting in serious bodily injury and unlawful possession of a firearm by a violent felon. star-telegram.com

Lawton, OK: Arrest warrant issued for man accused of shooting ex-wife, other man at Walmart
An arrest warrant was issued Monday afternoon for a Lawton man, 24, accused of a Saturday night shooting of his extranged ex-wife and another man. The Comanche County District Court issued a felony arrest warrant for Charlie Edward Hemphill IV for two felony counts of assault and battery with a dangerous weapon. Lawton Police were called around 10 p.m. Saturday to the store parking lot, regarding a shooting complaint. A woman had been shot in her right ankle/heel area and another man had suffered a gunshot wound to his right forearm. Investigators learned that Hemphill was the suspect after the victims identified him. He is the woman's estranged ex-husband. He had fled before officers arrived. swoknews.com

Cleveland, OH: 3 men plead guilty to murder of beverage store owner

Pahrump, NV: Nye County's District Attorney denies prosecuting Deputy who shot at Walmart shoplifting suspect
---

Robberies, Incidents & Thefts
College Station, TX: No shots fired in Post Oak Mall incident; Confusion follows smashing of jewelry cases
Post Oak Mall was temporarily placed on lockdown Tuesday afternoon after a likely "smash and grab" theft at a jewelry store initially was reported as an active shooter. No injuries were reported. Multiple calls to 911 rolled in from the mall just before 1:30 p.m. Panic and commotion had ensued after three men attempted to steal from Zales jewelry store by smashing open glass cases with an undisclosed object. The sound of the glass breaking was interpreted by some witnesses as gunfire, Police said. theeagle.com

St. Louis, MO: Pawn shop workers charged after federal authorities allege they sold guns to criminals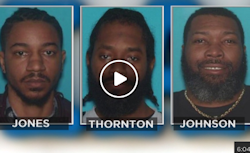 According to people interviewed by federal agents, Piazza Jewelry and Pawn was well known on the streets of St. Louis as the place to go to buy guns illegally. Police tracked close to 170 guns used in crimes over eight months last year, and all of them traced right back to Piazza. Charges filed in federal court allege Piazza employees Carlos Jones, Robert Thornton and Steven Johnson all helped guns end up in the wrong hands. Federal prosecutors said crimes committed with guns purchased at Piazza link back to murders, shootings, and robberies. kmov.com

Las Vegas, NV: Woman tried to rob 4 check cashing stores in 35 minutes


It was a unique streak of attempted robberies, carried out at four Las Vegas Valley check cashing businesses by a wig-wearing woman over a 35-minute period. Now, after seven months of investigation and some forensic fingerprint analysis, Las Vegas police say they've cracked the case and arrested the woman they believe is responsible. Cynterria Nicole Bogard, 21, was charged earlier this week with multiple felonies in the robbery spree. reviewjournal.com

Toledo, OH: Speedway Armed robbery suspect hospitalized after officer-involved shooting

San Diego, CA: Series of San Diego County 7-Eleven robberies under investigation

Louisville, KY: Store owners say proper police probe an illusion in $1 million jewelry heist

Fraud
Department of Justice Begins First Distribution of Funds Recovered Through $153M Asset Forfeiture to Compensate Victims of Western Union Fraud Scheme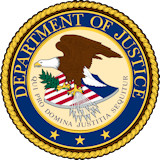 The Department of Justice announced today that the Western Union Remission Fund began its first distribution of approximately $153 million in funds forfeited to the U.S. government from the Western Union Company to over 109,000 victims located in the United States and abroad. These victims, many of whom were elderly victims of consumer fraud and abuse, will be recovering the full amount of their losses.

"The $153 million distribution announced today brings some measure of justice for the elderly and other victims who were financially harmed by the fraudulent schemes in this case," said Assistant Attorney General Brian A. Benczkowski of the Justice Department's Criminal Division. U.S. Attorney David J. Freed said, "Working together with MLARS and the skilled and dedicated investigators of the Postal Inspection Service, we have achieved outstanding results – bringing fraudsters to justice and holding businesses such as Western Union accountable". In addition to increased fraud detection and protections, an integral part of that accountability involves Western Union making victims whole. $153 Million is a good start." justice.gov
• C-Store – Benton City, WA – Robbery
• C-Store – Binghamton, NY – Armed Robbery
• C-Store – Locust Grove, GA - Armed Robbery
• C-Store – Spokane, WA – Armed Robbery
• C-Store – Southfield, MI – Armed Robbery
• C-Store – San Antonio, TX – Robbery
• C-Store – Toledo, OH – Armed Robbery / suspect shot by Police
• C-Store – Clarksville, TN – Armed Robbery
• Garden Center – Frederick, CO – Burglary
• Golf Cart – Sun City, NV – Burglary
• Grocery – Odessa, TX – Burglary
• Guns – Layton, UT – Burglary
• Jewelry - Westland, MI - Robbery
• Jewelry – Plano, TX – Robbery
• Jewelry – College Station, TX - Robbery
• Restaurant – Spokane, WA – Armed Robbery
• Restaurant - Harwood Heights, IL Armed Robbery (Subway)
• Restaurant – Brooklyn, NY – Armed Robbery (McDonald's)
• Target – Santa Rosa, CA - Armed Robbery / pulled knife on LP
• 7-Eleven – Montclair, VA – Armed Robbery
Daily Totals:
• 16 robberies
• 4 burglaries
• 1 shooting
• 0 killed

---



Maxime Pepin promoted to Regional Corporate Investigator for Walmart Canada

Roger Munshaw named Area Loss Prevention Manager for Savers | Value Village (Canada)


Brandon Fleming promoted to Area Loss Prevention Manager for Nordstrom
Submit Your New Hires/Promotions
or New Position
See all the Industry Movement
---

Feature Your Job Here For 30 Days -
70% Aren't On The Boards
Post your job listing
---
Featured Job Spotlights
NEW


Draper, UT
This role will lead a global team of investigators to execute our value proposition. Candidates should be passionate about the eBay customer, and efficient self-starter with an ability to operate effectively in a fast paced, rapidly-changing environment...

Seattle, WA
The Regional Asset Protection (Loss Prevention) and Safety Manager will lead the Pacific Northwest Region (Washington, Oregon & British Columbia) in shrink reduction and profit maximization efforts. The position will proactively seek to bring economic value to the company, promoting profitable sales and world class customer service while ensuring a safe place to work and shop...

Florida/Georgia (Home-based, must reside in the SE)
The successful candidate will be responsible for the management of the Asset Protection function in their assigned area. Guide the implementation and training of Asset Protection programs, enforcement of policies and procedures, auditing, investigations and directing of shrink reduction efforts...

Profit Protection Leader
Corte Madera, CA
Responsible for leading and execution of the Protection and Prevention tiers of the Profit Protection strategy for all RH locations including our Corporate Campus in Corte Madera, CA - PROTECTION - Access Control | Alarms | CCTV | Guards - PREVENTION - Awareness | Audits | P&P | Training...

Loss Prevention Manager
Las Vegas, NV
● Demonstrate management leadership skill to achieve the goals of the Company. ● Experienced with and has knowledge of regulatory agencies to include: TSA, DOT and OSHA. ● Establishes and communicates a risk business plan consistent with the objectives of the Company that pro-actively identifies and corrects poor behaviors...

Region Asset Protection Manager
Jacksonville, FL
Responsible for managing asset protection programs designed to minimize shrink, associate and customer liability accidents, bad check and cash loss, and safety incidents for stores within assigned region. This position will develop the framework for the groups' response to critical incidents, investigative needs, safety concerns and regulatory agency visits...

Featured Jobs
---
JOB TITLE
COMPANY
CITY/STATE
DATE ADDED

Vice President
SVP, Chief Safety & Risk Officer
Allied Universal
Santa Ana, CA
Jan. 6
VP Asset Protection
BJ's Wholesale Club
Westborough-Home Office, MA
Feb. 28
VP, Asset Protection

Casey's General Stores

Ankeny, IA

Jan. 27
VP, Information Security
Tractor Supply
Brentwood, TN
Jan. 3

Director
Sr. Director, Enterprise Security
Coca-Cola Consolidated
Charlotte, NC
Mar. 5
Sr. Dir., Voice Theft/Fraud
Comcast
Greenwood Village, CO
Mar. 2
Dir. Global Asset Protection
eBay
Draper, UT
Mar. 6
Dir. Asset Protection SE
Home Depot
Atlanta, GA
Jan. 6
Asset Protection Dir.
McLane
Temple, TX
Mar. 2
Cybersecurity & Privacy Protection Dir.
PwC
Seattle, WA
Nov. 5
Dir. Loss Prevention Stores
Tractor Supply Co.
Brentwood, TN
Feb. 11

Corporate/Senior Manager
Sr. Manager, Field Asset Protection
Carvana
Phoenix, AZ
Feb. 28
Sr. Loss Prevention Manager
Gap Inc.
San Francisco, CA
Oct. 29
Mgr. Physical Security Programs & Technology
Grainger
Lake Forest, IL
Feb. 3
Mgr. Risk Management
Harvest Health & Recreation
Tempe, AZ
Oct. 30
Senior Manger, Asset Protection
Home Depot
Atlanta, GA
Feb. 18

---


---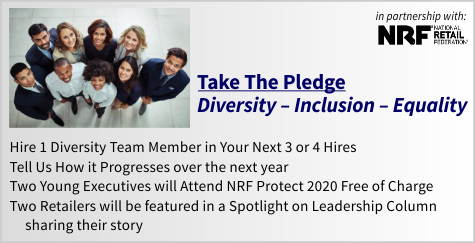 ---

Having a strategy or a plan about everything you do is important if you expect to win long term. Daily victories are nothing without a long-term plan. They fade quickly and leave the audience expecting more, which only a plan and strategy will satisfy. So after your next victory, ask yourself what am I going to do next?

Just a Thought,
Gus



(content subject to approval)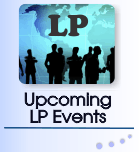 ---
Recruiting?
Get your job e-mailed to everyone... everyday
Post on our Featured Jobs Board!
Not getting the Daily?
Is it ending up in your spam folder?
Please make sure to add d-ddaily@downing-downing.com to your contact list, address book, trusted sender list, and/or company whitelist to ensure you receive our newsletter.
Want to know how? Read Here



36615 Vine Street, Suite 103
Willoughby, OH 44094
440.942.0671
copyright 2009-2019
all rights reserved globally