---

SIA Unveils 2023 Women in Security Forum Power 100

SIA Power 100 Program Showcases 100 Women Who Are Role Models, Leaders, Innovators and Influencers in the Security Industry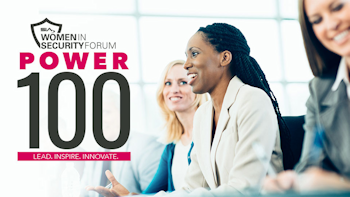 SILVER SPRING, Md.—The Security Industry Association (SIA) has revealed the 2023 honoree list for the SIA Women in Security Forum (WISF) Power 100.

This initiative, presented by the SIA Women in Security Forum, honors 100 women in the security industry each year who are role models for actively advancing diversity, inclusion, innovation and leadership in the community. For the second straight year, Security Systems News is the media partner and sponsor for this initiative.

The Women in Security Forum (WISF) Power 100 recognition program honors 100 exceptional women in security who are raising the bar, changing expectations and breaking barriers. They lead, they inspire change and they innovate, and this is their time to be recognized!

Among the 100 women recognized, several are leaders at FaceFirst, ADT, & Axis Communications:
Dara Riordan
President - FaceFirst
Holly Borgmann
VP, Government Affairs - ADT
Kasia Moore
VP, Deputy General Counsel - ADT
Julie Perkinson-Carpenter
VP, Human Resources - ADT
Tammy Cozby
Senior Dir., Commercial Monitoring - ADT Commercial
Maria Colespring
Dir. Emerging Business - ADT
Carmen Paul
Director, Product Strategy Delivery - ADT Commercial


Kelly DeLeo
Director, Solutions and Services - Axis Communications

Click here to see the full list
---

---

Apply Today for Vector Security Networks' 2023 LPF Scholarships

Scholarships support LPQ & LPC certification for LP professionals & hopefuls



Loss prevention professionals, as well as those who aspire to work in loss prevention in the United States and Canada, can apply for Vector Security Networks' annual Loss Prevention Foundation (LPF) scholarships now through March 31, 2023.
The scholarships provide financial support to loss prevention professionals or hopefuls seeking to obtain LPQ and LPC certifications. Vector Security began awarding the scholarships in 2009 in support of career development and continuing education for professionals in this important and rapidly-evolving industry.

A total of 327 scholarships valued at more than $323,500 have been awarded since the program began. The scholarships cover all course and examination fees for LPF's Loss Prevention Qualified (LPQ) or Loss Prevention Certified (LPC) certifications.

This year, 10 LPQ and 10 LPC scholarships will be awarded to U.S. based professionals, while another five LPC scholarships will be awarded to those based in Canada. The deadline for submissions is March 31, 2023.

Details and application information can be found at
www.vectorsecurity.com/lpf-vs-scholarship

---

The U.S. Crime Surge
The Retail Impact

35,000-Foot View of Anti-Theft Measure Impacts
Shoplifting deterrents can drive down sales
San Francisco and Oakland are among the top areas affected by organized retail theft, according to a recent survey, but efforts to combat theft can cause sales to drop.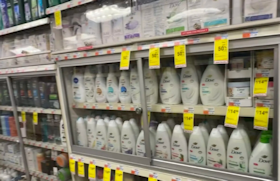 Why it matters: Precautions to prevent a rise in retail theft mean everything from toothpaste to laundry detergent to baby formula is kept under lock and key. But these safeguards are deterring shoppers from making in-store purchases, Axios' Kelly Tyko reports.

State of play: Large metro areas where retail theft has been higher often have more inventory behind locked cases than rural areas, and San Francisco and Oakland together rank second on the list of areas most affected by organized retail crime, according to the National Retail Federation's 2022 National Retail Security Survey.

• Locked cases can cause sales to drop 15% to 25%, Joe Budano, CEO of anti-theft technology company Indyme, told Axios.

• The inconvenience of locked cases — and having to find an employee to open them for things like razors, body wash and technology items — end up driving customers to shop online, GlobalData retail analyst Neil Saunders said.

• Stolen merchandise is also often sold on online marketplaces like Amazon, eBay and Facebook, Saunders said.

Between the lines: Earlier this year, Walgreens said it may have overblown concerns about retail theft at its stores.

What to watch: In December, state Assemblymember Al Muratsuchi (D-Torrance) introduced a bill (AB 23) that would lower the threshold for more serious retail theft from $950 to $400.

• "We need to protect our communities against retail theft crimes, or the 'smash and grab' crimes that have become commonplace," Muratsuchi previously told Axios. axios.com


Is Portland the Epicenter of Retail's Theft Crisis?
(Update) As Retail Crime Intensifies in Portland, Stores Close or Wind Down

Waves of crime in Portland, Ore., have prompted some retailers to wind down their businesses there.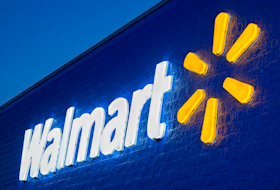 Waves of crime in Portland, Ore., have prompted some retailers to wind down their businesses there. Walmart confirmed to FN this week that it will close the last two of its stores in Portland by March 24. The news comes months after Walmart CEO Doug McMillon told CNBC that its stores are grappling with an increase in organized retail crime.

Walmart's U.S. communications director said these stores, located at Hayden Meadows and East Port Plaza, were underperforming and did not confirm if the closures were a result of increased retail crime in the city.

In recent weeks, Portland police have increased efforts to crack down on organized retail theft via specifically targeted operations in areas of high theft, KGW8 reported. On Sunday, Portland police conducted a retail theft "blitz" mission in northeast Portland to help curb shoplifting at businesses in the area, KPTV reported.

A Nike Community Store in Northeast Portland was also reportedly impacted by waves of crime in the region, which likely prompted the closure of the store for weeks, between October and November, KGW8 reported.

Outside of Portland, retail theft is plaguing other industry players. Target CEO Brian Cornell said in November that the company has seen "a significant increase in theft and organized retail crime" across its business and has invested in new training and technology to combat the problem, which is typically driven by organized crime rings that sell stolen goods online.

Rite Aid in September also noted a $5 million headwind from shrink, mainly in its New York urban stores. Retail crime has also been especially problematic in California. In October, Cotopaxi closed its San Francisco store after a stream of smash-and-grab thefts hit the store. yahoo.com


Soft-on-Crime DA Fueling Portland's Crime Crisis?
Soros-backed DA creating lawless, 'free-for-all' mentality, trial attorney says
Crime increased in Portland for the third year in a row in 2022, according to police data, and district attorneys in neighboring counties say lack of prosecution is part of the problem — one that could spill into the rest of the state.

"That difference in prosecutions does result in some public safety challenges because crime doesn't just limit itself to one particular county based on geography," said Washington County District Attorney Kevin Barton, who oversees the second-largest county in the Portland area. "Criminals move from county to county. So if your neighbor's not taking care of business, it will impact your home."

Multnomah County District Attorney Mike Schmidt prosecuted half of all misdemeanor theft cases referred to his office last year, according to data provided by a spokesperson. At the same time, Portland business owners complained of repeated attacks by thieves and vandals. Property crime reports increased 11% compared to 2021, according to Portland Police Bureau data.

Portland's neighboring Washington and Clackamas counties filed charges in 91% and 84% of misdemeanor theft cases, respectively, according to their district attorneys. In Washington County, Barton said about 90% of those charges result in convictions. Alleged criminals are aware of the discrepancy.

Kristin Olson, a trial attorney and native Portlander, said criminals feel like "it's a free-for-all" in her city.

"We can't just not prosecute misdemeanor crimes because that creates societal decay, and it creates an overall sense of lawlessness," Olson said. "If we're letting these people go left and right because we don't believe in bail and we don't believe in incarcerating them, then they know they can commit these crimes with impunity. And we don't feel safe." foxnews.com


Another Mall Faces Backlash Over Security Following Shooting
Shoppers afraid to return to Hattiesburg mall after shooting
People in Hattiesburg are shaken up after a shooting at Turtle Creek Mall on Saturday, March 4. Shoppers and neighbors said they're in disbelief that a shooting would happen inside of the mall. Those who were inside the mall at the time say it was a chaotic dash for safety.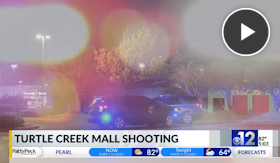 Hattiesburg police said a 16-year-old girl and an 18-year-old man opened fire on each other during a fight, sending crowds running from the mall. Deborah Dent said she's afraid to return to the mall.

Mall management said they take security measures seriously and want customers to feel safe.

"We appreciate the quick action of the Hattiesburg Police Department (HPD) and other responding agencies during this weekend's incident. We will continue to work with them during their investigation. In addition to maintaining a close working relationship with HPD, we evaluate our security measures on an ongoing basis, making adjustments as necessary. Our top priority is to maintain a comfortable and convenient environment for our customers, retail partners and employees," said a spokesperson for the mall in a statement.

Hattiesburg police said the 16-year-old suspect is expected in court on Monday. wjtv.com


America's Mass Shooting Epidemic Continues
U.S. surpassed 100 mass shootings in only 64 days
The U.S. has surpassed 100 mass shootings in 2023 on Sunday, according to the Gun Violence Archive (GVA), which defines mass shootings as situations in which at least four people are shot and either injured or killed, not including the shooter.

Why it matters: Only 64 days have passed so far this year, meaning there have been more mass shootings than days in the U.S. thus far.

The 100th mass shooting of the year left three people, including a child, dead and another person injured in Bolingbrook, Illinois.

The big picture: The U.S. didn't exceed 100 mass shootings until March 19 in 2022 and March 22 in 2021, according to GVA data.

There were 52 mass shootings in January, 41 in February and 11 so far in March — a total of 104 so far. At least 7,537 people have also died as a result of different forms of gun violence in the country so far this year.

There were 647 mass shootings in 2022 and another 690 in 2021. axios.com


States Continue the War Against ORC
Delaware, New Jersey & Pennsylvania Targeting Retail Theft
There is no denying it – thieves have become smarter. And grocery retailers in Delaware are not immune to the trend.

"All retailers are facing an uphill battle dealing with organized retail crime," said Julie Miro Wenger, executive director of the Delaware Food Industry Council.

The DFIC has been working with other retail associations to form the Mid Atlantic Loss Prevention Symposium, which will be held in November. "We are partnering with New Jersey and Pennsylvania to hold the multi-state conference," Wenger said.

She added that the DFIC also is participating in the Merchants Payments Coalition to look for "federal relief from the interchange fees passed on retailers from Visa and Mastercard." theshelbyreport.com


One nation, under gun violence: America tops 100 mass shootings in 2023

Dem Senate leader to vote for GOP resolution overturning DC crime bill
---

COVID's Lasting Business Impact

Is Your Business Ready?
How Employers Should Prepare for the End of the COVID-19 Emergencies
In late January, the Biden administration announced that the COVID-19 public health emergency (PHE) and national emergency will end May 11. The pronouncement marks the beginning of a significant phase in the ongoing pandemic, as well as the ending of a series of benefits enabled by the emergencies.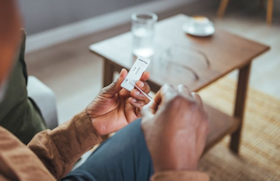 Employers need to do a few things in anticipation of the pandemic emergencies ending, experts said. Reviewing health plan terms for COVID-19-related coverage and reviewing benefits terms or offerings made under temporary pandemic relief laws and guidance is a good first step. Additionally, getting assistance and guidance from insurers and third-party administrators is important, Symons said. HR and benefit leaders would be wise to talk with them about how they want to handle the end of the emergencies and what changes they need to make in their plans.

Another important piece is communicating with employees about the end of the PHE and national emergency and how it will affect them, said Kim Buckey, vice president of client services at Optavise, a Carmel, Ind.-based benefits administration firm.

Communication with employees about cost changes is especially important, as employees have gotten used to COVID-19 tests and vaccines being covered at no cost. Employers also need to make sure employees are aware of the special enrollment changes, Symons said.

Ultimately, "[t]here are a lot of changes that will need to be administratively handled at the employer level, but also communicated out," Symons said. shrm.org


Should Companies Have to Pay for Remote Work Expenses?
Amazon worker loses bid for California class action over remote work expenses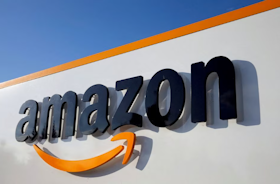 Amazon.com Inc on Tuesday defeated a proposed class action lawsuit on behalf of nearly 7,000 workers in California that claimed the company should have reimbursed employees who worked remotely during the COVID-19 pandemic for home office expenses.

U.S. District Judge Vincent Chhabria in San Francisco said the named plaintiff, David Williams, failed to show that Amazon had a company-wide policy of not reimbursing employees for internet, cell phone and other costs, and the judge denied his motion to certify the workers as a class.

The judge said that more than 600 of the 7,000 proposed class members were reimbursed $66.49 on average for home internet expenses, and some were reimbursed in full. Williams' motion for class certification was denied without prejudice, meaning he can file a renewed motion later on. reuters.com


Mask and Vaccination Changes in California
California will change mask and other COVID rules again
The California Department of Public Health announced a number of updates to pandemic health orders regarding masks, vaccination and isolation. The updated COVID-19 polices will go into effect in the coming weeks, and Sacramento-area residents also should be aware of rules governing the cost of COVID testing and vaccinations and changes for people covered by Medi-Cal during the pandemic.

Gov. Gavin Newsom concluded his COVID-19 state of emergency on Feb. 28, signaling a symbolic end to orders that protected people against the disease. Sacramento and Yolo counties also ended their states of emergency last week and the Sacramento region remains at a medium community level, according to the U.S. Centers for Disease Control and Prevention.

Meaning the agency recommends but does not require high-risk individuals to wear face coverings in public indoor settings. The majority of California counties are in a low-risk level, according to the CDC, with 11 in medium and zero counties in the high category. sacbee.com


Remote Work is 'Good For The Workplace and The Hunt For Talent'

Covid booster jab to be offered this spring

---

Shifting the mindset around retail returns

Data, collaboration and sustainability initiatives all present opportunities to decrease returns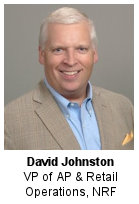 David Johnston
VP, Asset Protection and Retail Operations

Returns in retail are unavoidable, and the explosive growth of ecommerce and retailers offering options like buy online, return in store means customers are returning more product than ever. Considering the impact on profit, that's a big concern.

However, savvy retailers are bringing more attention to the process, turning potential loss into opportunities to improve customer satisfaction, advance sustainability efforts and limit fraudulent returns.

Returns account for $816 billion in lost sales across the U.S. retail marketplace, according to the 2022 Consumer Returns in the Retail Industry report, conducted by the National Retail Federation and sponsored by Appriss Retail.



As a percentage to sales, year-over-year rates remained flat at roughly 17% in 2022 and 2021, but up from nearly 11% in 2020. Online return rates decreased over the past two years from 21% to 17%, falling in line with overall return rates.

A couple of key events might explain the rise since 2020, and the subsequent stabilizing over the past two years. Continue Reading


Why Retailers Fail to Adopt Advanced Data Analytics
Advanced analytics have been available to businesses for years and are getting better all the time, but with a few big exceptions most retailers still use very basic tools. They do this even though they understand the advantages that analytics have given their competitors. What is holding them back from more fully embracing analytics? To find out, the authors interviewed 24 global retail executives in the Americas, Europe, and Asia and found that six factors are the primary sticking points. In this article they discuss those six factors and offer retailers some suggestions for how to move forward and profit from what advanced analytics have to offer.

The researchers, led by the University of Chicago, told the Harvard Business Review, that executives "told us they face a critical lack of employees with the right skills to design and use analytics tools. What they need most are employees who can bridge functional gaps — translators, that is, between analytics and the business." hbr.org


Washington Post Uncovers The Details of the Gov't's FRT Development
FBI, Pentagon helped research facial recognition for street cameras, drones

Internal documents released in response to a lawsuit show the government was deeply involved in pushing for face-scanning technology that could be used for mass surveillance

The FBI and the Defense Department were actively involved in research and development of facial recognition software that they hoped could be used to identify people from video footage captured by street cameras and flying drones, according to thousands of pages of internal documents that provide new details about the government's ambitions to build out a powerful tool for advanced surveillance.

Many of the records relate to the Janus program, a project funded by the Intelligence Advanced Research Projects Agency, or IARPA, the high-level research arm of the U.S. intelligence community modeled after the Pentagon's Defense Advanced Research Projects Agency, known as DARPA.

Program leaders worked with FBI scientists and some of the nation's leading computer-vision experts to design and test software that would quickly and accurately process the "truly unconstrained face imagery" recorded by surveillance cameras in public places, including subway stations and street corners, according to the documents, which the ACLU shared with The Washington Post.

In a 2019 presentation, an IARPA program manager said the goal had been to "dramatically improve" the power and performance of facial recognition systems, with "scaling to support millions of subjects" and the ability to quickly identify faces from partially obstructed angles. One version of the system was trained for "Face ID … at target distances" of more than a half-mile.

The improved facial recognition system was ultimately folded into a search tool, called Horus, and made available to the Pentagon's Combating Terrorism Technical Support Office, which helps provide military technologies to civilian police forces, the documents show.

The Horus tool has since been offered for use to at least six federal agencies, and their feedback is "continuing to be used to refine the tool," Department of Homeland Security officials said last year. washingtonpost.com


"J.C. Penney is bumping along the bottom with very little ambition to pull itself up."
J.C. Penney hasn't had to release its finances since 2020. Here's how the retailer is doing.

The department store insists it's on a "strong financial footing," but filings show ongoing volatility under its post-bankruptcy ownership.

As of Oct. 29, the company's cash and cash equivalents had dwindled from $354 million the previous year to $121 million. In the first nine months of 2022, net income plummeted 43.6% to $176 million, according to filings with the Securities and Exchange Commission.

"It is unsurprising that J.C. Penney has seen performance slide," GlobalData Managing Director Neil Saunders said by email. "The range is as bland as ever, with not much to excite shoppers."

Detailed financial information on the company is being provided to the SEC by Copper Property CTL Pass Through Trust, a property trust tasked with selling some of its stores. The available filings don't include comparable sales, though the company said in its email that those are up in some areas. retaildive.com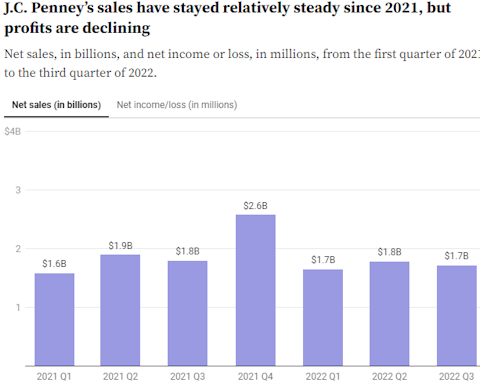 Turning customers into unpaid employees to decrease labor costs
Rhode Island Wants to Limit Self-Checkouts in Grocery Stores
Among other measures, bill would require grocers give customers 10% discount for checking out their own groceries.

Under a proposed bill, grocers would not be allowed to have more than eight self-service checkout stations operating at any one time per location. Plus, those with self-checkouts also must have a minimum of one staffed checkout per self-checkout.

Democratic representative Megan Cotter is sponsoring the bill, H5161. Cotter says the bill is meant to start a conversation about corporations' ever-increasing use of self-checkout lanes to reduce the employment of cashiers.

Another reason given for restricting self-checkouts in Rhode Island is the increased risk for shoplifting, credit card theft and hacking of customer's personal information associated with this form of checkout. progressivegrocer.com


Recession Coming? Not So Fast
Cuts at Amazon, Other Tech Companies Don't Spell Recession Yet

Slowing corporate profits, rising rates are warnings signs amid a slump in tech and property activity

Amazon.com Inc.'s halt to construction of a new headquarters, on top of a parade of high-profile tech layoffs, looks ominous for the economy. But the damage will need to spread much further to signal full-blown recession.

When the U.S. has entered recession in the past, weakness has often started in one sector and then spread like brushfire, pulling down a widening array of industries and the people who work in them. Yet a close read of recent history is more reassuring. Some industry fires don't spread.

The latest readings of the job market suggest the broader U.S. economy is still growing at a healthy pace. wsj.com


Audit of the FBI ($12.7B) Annual Financial Statements Fiscal Year 2022

Amazon 'Just Walk Out'-enabled frictionless stores coming to campuses

How Barnes & Noble turned a page, expanding for the first time in years


Quarterly Results

Dollar Tree Q4 Dollar Tree comp's up 8.7%, FD comp's up 5.8%, Enterprise up 7.4%, total sales up 9%
Dollar Tree FY Dollar Tree comp's up 9%, FD comp's up 2.4%, Enterprise up 5.9%, total sales up 7.6%

Casey's General Store Q3 Inside comp's up 5.6%, Fuel comp's down 0.5%, total inside sales up 8.2%, total gallons up 3.7%, total sales up 9.1%

Dick's Sporting Goods Q4 comp's up 5.3%, net sales up 7.3%, FY comp's down 0.5%, net sales up 0.6%

Office Depot Q4 Business Solutions sales up 10%, OD Stores down 3%, total sales up 3.1%
Office Depot Q4 Business Solutions sales up 10.9%, OD Stores down 7.7%, total sales up 0.3%

Ross Stores Q4 comp's up 1%, sales up 3.8%, FY comp's down 4%, sales down 1.1%

---

Senior LP & AP Jobs Market
Assistant Director, LP job posted for Hy-Vee in West Des Moines, IA


Performs loss prevention duties which involve asset and profit protection efforts through operational audits, merchandise protection, identifying and correcting loss related risks in the assigned district area. Conducts internal, external and fraud investigations. Accountable and Reports to: Group Vice President, Loss Prevention; Assistant Vice President, Loss Prevention. hyvee.wd1.myworkdayjobs.com

---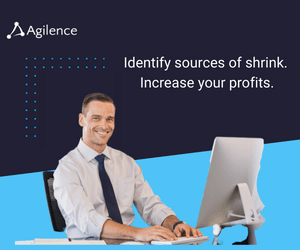 ---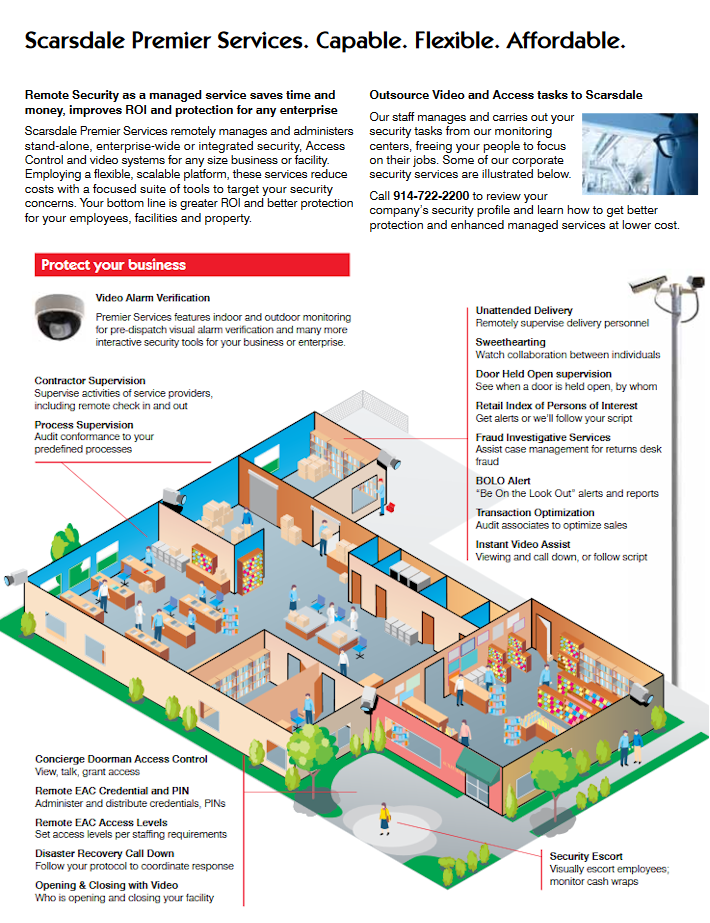 ---
---
'TikTok Justice': The App's Risks Continue to Pile Up
Some user thought they could use the app to solve a crime - but it backfired badly
A woman went on a racist rant in a Montco pizza shop. TikTok vigilantes went after three innocent accountants.
Three women were caught in a deluge of harassment and doxxing as internet detectives searched for a woman who went on a racist rant.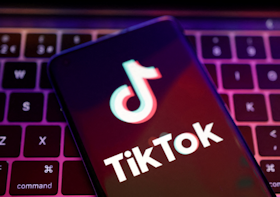 After a video of a woman's racist rant inside Amy's Family Pizzeria went viral on Reddit and TikTok in February, the internet was in pursuit of Rita Bellew, who called owner Omar Quiñonez an un-American "ignoramus" for playing Spanish-language television in his shop. Bellew, 55, was later charged with ethnic intimidation and harassment.

But before the Hatboro police publicly identified Bellew and TikTok found her Facebook page, several Twitter and TikTok accounts doxxed Bogar, then Sally Poppert and Tracey Gaida — three women who have nothing in common with Bellew other than being blond accountants employed in Montgomery County.

The release of their phone numbers and home and work addresses exposed these women to threatening phone calls and emails that left them fearing for their jobs and safety. After identifying Bellew but before releasing her name, the Hatboro Police Department issued two warnings to stop harassing the doxxed women.

Amy's Family Pizzeria also issued a since-deleted statement that asked people to "stop accusing innocent people" of racism.

The hunt for Bellew and its unintended consequences reveal the precarity of digital vigilantism, where content creators must balance disillusionment with systems of power and a desire for accountability on the internet, which tends to reward speed and ease over accuracy.

Bogar, Poppert, and Gaida's misfortune gains new importance as the U.S. Supreme Court decides two cases that could force platforms to be held liable for user-generated content, which raises questions, such as: Who's at fault when the pursuit for justice goes rogue? And is the ever-messy internet a viable accountability mechanism, even when faith in authority is low? inquirer.com


Publicity Stunt: Criminals Dump 2 Million Free Payment Cards

Credit Card Market BidenCash Again Leaks Free Data as Marketing Ploy


Here's further proof that cybercriminals are rampant self-promoters: Credit card market BidenCash, which sells compromised payment card data, last week released for free details of 2 million payment cards. The market for carders - aka credit and debit card thieves - trumpets that the release is intended to celebrate its one-year anniversary.

"This leak contained at least 740,858 credit cards, 811,676 debit cards, and 293 charge cards," of which about half were issued from U.S. banks, reports threat intelligence firm Cyble, based in Melbourne, Australia.

Whether actual fraudsters find that data dump useful is questionable. As New York threat intelligence firm Flashpoint says, the payment cards included in the dump are nearing expiration or are likely already rendered useless by a security alert. BidenCash's leak is more akin to a free food sample you get on a toothpick at the grocery store than a genuine freebie. "Like any offering of free samples, the goal is to attract new customers to the storefront," says Flashpoint. databreachtoday.com


Bottom Line is Law Enforcement is Basically Blind
National Institute of Justice Releases New Report:
Cryptocurrency and Blockchain Needs for Law Enforcement
In support of the National Institute of Justice, researchers from RAND and the Police Executive Research Forum conducted a workshop with law enforcement practitioners, academics, and other experts. Workshop participants identified and prioritized 24 research and development needs that, if invested in, would improve law enforcement's ability to adapt to these societal changes. These needs pertain to policies for digital key management, resources for law enforcement training on blockchain and cryptocurrency, and tools for investigations involving cryptocurrency. rand.org


Acer Confirms Data Offered Up for Sale Was Stolen
An Acer statement confirms that a document server for repair techs was compromised, but says customer data doesn't appear to be part of the leak.

Hiatus Campaign Infects DrayTek Routers for Cyber Espionage, Proxy Control

---

Protect Your Associates & Your Business

Attend RCC's Retail Secure Conference to Explore Solutions to the Latest Retail Dangers - and More!
March 21, 2023 | The International Centre, Mississauga ON

Violence in retail settings has become more common and more dangerous.



The good news for retailers? RCC's Retail Secure Conference will explore forward-thinking solutions for mitigating these dangers - and more. The conference brings top retail loss prevention experts, industry suppliers, security and law enforcement professionals together to explore actionable systems and forward-thinking retail solutions.

RCC's continued work on de-escalation - including a recently released video with Impact Risk Partners and detailed guidebooks - will be one of the topics further explored at the conference as retailers and loss prevention and security professionals work together to curb the concerning increase of violence seen in stores across Canada.
Topics Covered at This Year's Event





Click here to see the full agenda, register, and learn more

---

Will America's Gun Violence Crisis Spread to Canada?
Canada Risks Following the Path of the U.S. on Gun Violence
Canadians celebrate sharing the world's longest undefended border with the United States, and take comfort in an imagined wall that keeps out American gun politics. That wall may now be crumbling.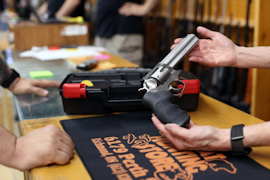 In November 2022, Canada's federal government introduced amendments to draft gun control legislation that would permanently ban military-style assault weapons, fulfilling a campaign promise that contributed to Liberal Party electoral victories in 2019 and 2021. The amendments sought to accomplish three goals: enshrine in legislation the ban on more than 1,500 types of assault weapons put in place following one of Canada's worst mass shootings in Portapique, Nova Scotia in 2020; add some firearms that had been excluded previously, including a military rifle used in several recent shootings of police in Canada; and incorporate an evergreen definition to prevent gun manufacturers from skirting the ban in the future.

But they have met with a well-organized campaign of disinformation and division from Canadian gun lobby groups, reminiscent of the rhetoric and tactics of the NRA. One that, this time, has not fallen entirely on deaf ears. In early February 2023, a political impasse forced the minority Liberal government to withdraw the assault ban amendments for further study. Opposition parties, particularly the Conservative Party that had been echoing gun lobby talking points, rushed to claim victory.

Canadians—and the world—should be concerned. The country has long sought to draw clear distinctions with their American neighbors on the issue of guns. There is no constitutional right to keep and bear arms in Canada. Most Canadians support strong gun control laws. When it comes to military-style assault weapons, 82% favor a complete prohibition. Former Canadian Prime Minister Jean Chretien once noted that gun control was a "core value" that helped define the "differences between Canadians and Americans."

Canada must be wary of such firearm exceptionalism. Between 2006-2016, Canadians saw an erosion of gun control laws, as other peer nations in Europe and elsewhere progressively moved to strengthen theirs. Canada has the fifth highest rate of gun ownership in the world according to the most recent Small Arms Survey. Access to guns in the home has consistently been shown to be a risk factor for firearm injury and death. Canada now has the third highest rate of firearm homicide among populous high-income countries, after the U.S. and Chile. Worldwide, it has the ninth highest age-standardized rate of firearm-suicide among men, which at 2.87 per 100,000 is more than twice the global average. In the past decade, the country has experienced 15 mass shooting events. During the same period, and with almost twice the population, England—which has prohibited military-style automatic and semi-automatic weapons since 1988—recorded two. time.com


Supreme Court of Canada Ruling Could Impact Future Robbery Convictions
Evidence cannot support Alberta man's robbery-related convictions: Supreme Court of Canada
The Supreme Court of Canada says it tossed out an Alberta man's robbery-related convictions because the verdicts were unreasonable and cannot be supported by the evidence. Shawn Metzger had been convicted of offences stemming from a buglary that took place in Morningside, Alta., in June 2017.

Metzger was convicted of offences including breaking and entering to steal a firearm and two counts of robbery. He unsuccessfully challenged the outcome in the Alberta Court of Appeal. However, following a hearing last month the Supreme Court set aside his convictions and substituted verdicts of acquittal, saying written reasons would follow.

In reasons released Friday, a majority of the top court in the 3-2 decision said the DNA evidence alone was not sufficient to establish guilt beyond a reasonable doubt. At best, it permitted an inference that Metzger was in the vehicle at some point before it was found, but there was no evidence indicating when and why he may have been in the vehicle, the court said.

Considering the totality of the evidence, no trier of fact could reasonably be satisfied that a finding of guilt was the only sensible conclusion available, Rowe added. "The verdicts were therefore unreasonable."
edmonton.ctvnews.ca


Nordstrom Shuts Down Canadian Operations
Nordstrom And Nordstrom Rack To Exit Canada And Shut All Stores
Seattle-based Nordstrom announced on Thursday that it will be exiting its Canadian operations, including shutting its six full-priced Nordstrom stores as well as its seven off-price Nordstrom Rack locations and Nordstrom.ca. Nordstrom's first store in Canada opened in 2014 and its first Rack location opened in 2018.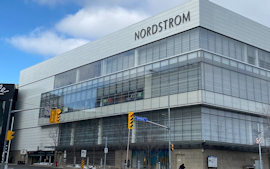 Nordstorm will take a financial hit of between $300 and $350 million according to an earnings call on Thursday. Sales at Nordstrom in Canada were about $515 million for fiscal 2022, representing about 3% of sales for the entire company. The company lost $72 million during that time. About 2,330 people will lose their jobs with the closure of Nordstrom's stores in Canada.

Before the pandemic, there were signs that Nordstrom was struggling in Canada. Retail Insider was provided sales numbers for Nordstrom's Canadian stores in 2019 and it was becoming apparent that there were challenges. While the Vancouver store's sales were strong in the $300 million range annually, the other five stores failed to meet targets. retail-insider.com

RELATED: Why Nordstrom is closing its stores in Canada


The Growing List of American Retailers Flopping Canada
Why So Many American Retailers Have Failed In Canada
It's been a tough time recently for American-base retailers entering the Canadian retail market. Many have failed, including Target a few years ago.

Last week, it was announced that Seattle-based Nordstrom will be exiting its Canadian operations, including shutting its six full-priced Nordstrom stores as well as its seven off-price Nordstrom Rack locations and Nordstrom.ca. Nordstrom's first store in Canada opened in 2014 and its first Rack location opened in 2018.

Also, Retail Ventures CND Inc. has been retained by Bed Bath & Beyond Canada LP and Alvarez & Marsal Canada Inc. (court monitor), to facilitate the sale of leases or other property rights for 54 leases of Bed Bath & Beyond and the 11 leases of Buy Buy Baby across the country.

Why have we seen so many American brands fail in Canada in recent years?

Doug Stephens, Founder, Retail Prophet: "A few reasons I think. Some, like Target, have simply fallen flat on their faces. Target should have succeeded here but they were the masters of their own failure with operational missteps and PR disasters. Others, like Nordstrom perhaps, have simply overestimated the power of the Canadian consumer market. Over 70 per cent of US GDP is generated by consumer spending. I think many retailers assume the Canadian market is very similar. It is not at all the same as the U.S. We have less retail here but it's not because we want or need more retail. It's because we simply don't spend as much as U.S. consumers.

"I also believe that Canada, as a market, requires a higher level of profitability in order to make sense. We require dual language offices and service, we come with separate taxation and legal issues, and, at the end of the day, we're a market with a population that's smaller than the state of California. If you have to close stores in a market, Canada is going to be at the top of your list." retail-insider.com


Canada's single-use plastic ban faces its first legal test
Canada's single-use plastic regulations face their first legal test today as the plastics lobby and the federal government head to court.

Brokerage Retained For Sale Of Leases For Bed Bath & Beyond Locations In Canada

Have Grocers Taken Advantage Of Canadians In A Challenging Retail Environment?

Robbery Crew Busted
5 suspects in Brampton robberies tracked down in North York
Five suspects who allegedly robbed two stores in Brampton on Wednesday were tracked down and arrested in Toronto, which prompted three North York schools to be placed under lockdown, Peel police say.

Three males allegedly entered a retail establishment, produced a firearm and demanded various items. Just before 2 p.m., police were called to another robbery at a store near Hurontario Street and Bovaird Drive West. Similar to the first incident, three male suspects allegedly brandished a firearm and made demands for items in the store.

Police said one person suffered minor injuries and went to hospital. With the help of Toronto police, Peel police located the suspects in the area of Weston Road and Sheppard Avenue West. As a result, three nearby schools, Emery Collegiate Institute, Emery Adult Learning Centre and St. Basil-The-Great College School, were placed under lockdown as a precaution. toronto.ctvnews.ca


Suspect charged after allegedly brandishing weapon during grocery store robbery
Fort St. John RCMP say a man has been charged after allegedly brandishing a weapon during a robbery at a grocery store. It happened on Sunday at the Amanda's No Frills on 98th A Avenue. Police say the man attempted to steal a shopping basket full of groceries. The suspect was then confronted by an employee of the store. That's when police say, he produced a weapon and then ran off. Mounties were able to identify the man from the store's surveillance video. The suspect was located and arrested without incident, according to police. cjdctv.com


Police seek two women after pizza delivery driver robbed at knifepoint in Mississauga

Halifax police charge man following robbery, assault at Shoppers Drug Mart

Boy, 15, accused of two attempted armed robberies in Pickering

Police looking for suspect after string of robberies in Waterloo region, Guelph

Grand Falls-Windsor RCMP investigates armed robbery at Circle K
---


The Ripple Effect of Amazon's Slowdown
Amazon's belt-tightening affects towns across the U.S.

As the e-commerce giant presses pause on construction of HQ2 in Virginia, other towns and cities are feeling the impact of the tech behemoth's pullback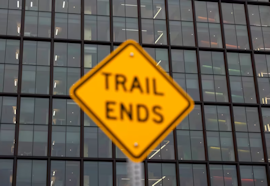 For years, Amazon has been in super growth mode, expanding its workforce by tens of thousands of employees each year and opening dozens of warehouses, delivery centers, corporate offices, data centers and other facilities that allow it to get packages to customers' doors in just a day or two.

As part of that growth, communities across the country lined up to offer incentives to attract the jobs, which can be a boon particularly in areas where traditional industries have dried up or moved abroad.

Perhaps most famously, Amazon spent more than a year running a beauty contest to attract the best economic incentives for its second headquarters, drawing hundreds of applications from cities around the country before landing on the rather obvious choices of New York City and the D.C. area. (New York later bowed out after a community uproar.)

But now some projects — including the HQ2, as it is known, in Arlington, Va. — are facing delays and some communities worry the projects may never materialize.

"Unless the contract includes a clawback, places like that may be out of luck," said Good Jobs First executive director Greg LeRoy. "They may have to wait and hope Amazon delivers eventually — if it ever does."

Amazon said it won't receive tax incentives until it hits hiring goals in Tallahassee, where it still plans to open a fulfillment center this year.

Amazon's pullback is part of a broader trend among tech giants, who are cutting jobs and tightening belts after over hiring during the pandemic. Facebook parent Meta is planning a second round of layoffs after letting go 10,000 workers in November. Google is cutting 12,000 roles, and Microsoft is laying off 10,000. washingtonpost.com


The Push Against Charging for Online Returns
What Zara and H&M Are Getting Wrong About Charging for Returns
Charging for returns might make economic sense, but it is worth remembering that consumers still expect a frictionless experience, from pre-purchase to post-purchase.

In fact, 96% of shoppers review return policies before making a purchase, and 54% indicate that they were unlikely to purchase from a retailer that did not provide free returns. Furthermore, according to the PYMNTS Global Digital Shopping Index, U.S. shoppers who use these easy return options are 52% more satisfied than those who do not.

The lesson here is that instead of fearing costs and abuse of return policies, retailers must see easy returns as an opportunity for driving customer loyalty, increasing repeat business and upping overall sales.

Fortunately, the vast majority of retailers realize this as they see offering seamless returns as a way to boost loyalty.

To sum it up, an easy returns experience is not just a key component of shoppers' post-purchase experience, but also, their pre-purchase experience. It is the ultimate answer to helping customers shop with more confidence. pymnts.com


China e-commerce price war flares as JD.com begins 'largest ever promotion'

Amazon Is Poised to Dip Its Giant Toes Into NFTs
---

Arizona authorities arrest crime ring with hundreds of SNAP cards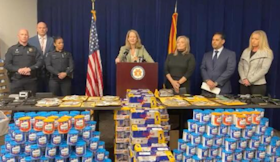 Arizona Attorney General Kris Mayes announced the results of a six-month investigation by the Organized Retail Theft Task Force. Investigators discovered over 1,200 duplicate Supplemental Nutrition Assistance (SNAP) Electronic Benefit Transfer (EBT) cards and over 3,200 stolen cans of baby formula. Alongside these findings, skimming devices and equipment used to manufacture the fraudulent EBT cards were also discovered.

"Those participating in organized retail theft are on notice that in Arizona, their organizations will be disrupted, they will be apprehended, and they will be prosecuted to the fullest extent of the law," said Attorney General Kris Mayes on March 2. "Organized retail theft and fraud harms all of us, from the victims themselves to regular Arizonans facing increased prices that result from theft. I want to thank our state agency and law enforcement partners, as well as our retail partners, for their support and work on this investigation."

Through the Arizona crime ring, more than 2,700 individual victims lost over $1.2 million in stolen SNAP benefits. Buying or selling SNAP benefits is classified as a federal crime. newsbreak.com


Panama City, FL: Mickey Mantle baseball card worth $15K among items stolen from Florida sports memorabilia store
It took the group less than three minutes to get away with over $180,000 worth of sports memorabilia from Instant Replay Sports Cards on Highway 231. One of the items was a Mickey Mantle baseball card worth upwards of $15,000. Bay County Sheriff's Investigator Captain Jason Daffin said they're getting closer to an arrest. Shortly after the Instant Replay break-in, there was a similar theft at PCB Coins and Cards store on Panama City Beach Parkway. The group spent forty-five seconds inside and got away with an undisclosed amount of merchandise. Authorities believe the two are connected. wfla.com


Buford, GA: $8,000 thieves using a Tesla as a getaway vehicle were caught after they stopped to charge it 15 minutes away
Two suspects accused of stealing over $8,000 of merchandise in Buford, Georgia were caught 15 minutes down the road after stopping to charge their Tesla getaway vehicle. Gwinnett County Police told Insider that the suspects were arrested around 10 miles away while attempting to charge the car near the Gas South Arena venue on February 19. The police shared details of the theft on social media on Sunday alongside images of the car packed full of boxes of gaming systems and electric toothbrushes. In a statement to Insider, a police spokesperson said the thieves were fleeing a Sam's Club store. businessinsider.in


Staten Island, NY: Woman, 52, accused of pointing taser at worker during robbery at Kohl's on Staten Island
Authorities intend to make a 52-year-old woman pay for her actions after they allege she brandished a taser in a store in Mariners Harbor during a shoplifting episode that escalated into a robbery. Tarsha Guinn of Hamilton Avenue in New Brighton was arrested on Feb. 27 for the incident that occurred on Jan. 16 around 6:30 p.m. at the Kohl's department store at 2239 Forest Ave., according to the criminal complaint and police. Guinn allegedly grabbed more than $1,100 worth of items, including men's apparel, and headed toward the exit instead of the checkout counter. As she was attempting to leave the store, the complaint alleges that Guinn displayed and turned on what appeared to be a taser and pointed it in the direction of a male worker. "I'm not paying," the complaint quotes Guinn as saying to the worker. She then allegedly left the store with the items. Guinn has been indicated on charges of robbery, petit larceny, criminal possession of a weapon and criminal possession of stolen property, according to public records. silive.com


Gun Store Burglary suspects arrested; thousands in weapons stolen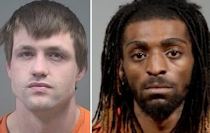 Two people are in custody after allegedly stealing thousands of dollars worth of guns from a sporting goods store in Braceville Township. The Trumbull County Sheriff's Office told 21 News that a total of 12 guns have also been recovered. According to Trumbull County Sheriff, Paul Monroe, the two suspects have been identified as 24-year-old Daquantae Kimbrough and 28-year-old Brendon Nichols. 10 of the 12 guns were recovered from Nichols home on Baymar Dr. in Hubbard. Police are still looking for a third suspect, identified as Jalen McCall. If you know Jalen or his whereabouts, officers ask that you report any information to the Trumbull County Sheriff's Office. Investigators say four suspects stole 34 guns from Rattlesnake Hill Sporting Goods early Monday morning. The front door of the store was broken into using a bolt cutter. wfmj.com


Las Vegas, NV: Woman tells employee 'You will never catch me' while stealing items from store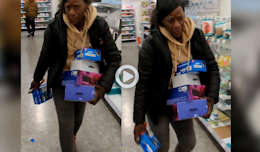 Police in Las Vegas say a woman is wanted for stealing several items from a retail store. The Las Vegas Metropolitan Police Department reports a woman brazenly stole items from a business in January while an employee was filming her. During the incident, police said the female suspect told the employee, "you will never catch me," while laughing and grabbing various items. Police said the retail theft occurred on Las Vegas Boulevard. nbc11news.com
---

---

Shootings & Deaths

Memphis, TN: C-Store Employee stabbed a customer to death during argument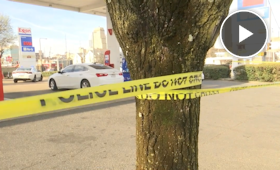 A gas station employee was charged with second-degree murder after an argument escalated into a deadly stabbing with a knife. Joseph Smith, 61, was also charged Monday with tampering with or fabricating evidence, a police report says. The incident happened at the Exxon at 186 N. Danny Thomas. At about 5:30 p.m., Memphis Police responded to the call where they found a man dead outside the store from a stabbing. Smith, the store's employee, told police he instructed the customer to remove a hoodie pulled over his head when the customer first entered the store. fox13memphis.com


North Charleston, SC: Man ID'd in deadly shooting at N. Charleston shopping center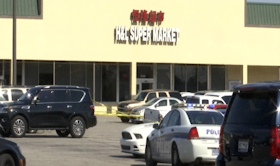 22-year-old has been identified as the victim of a fatal shooting March 6 outside a local strip mall, according to authorities. North Charleston police responded just before 12:45 p.m. to the parking lot of the Liberty Mall Shopping Center at 5300 Rivers Ave. to reports of shots fired, according to an incident report. The shopping center features an H&L Asian Market, Family Dollar, beauty supply store and thrift store. The victim, Darion Jamal Johnson, of North Charleston, died from a gunshot wound, Charleston County Coroner Bobbi Jo O'Neal announced March 7. North Charleston police continue to investigate the shooting, according to Deputy Chief Kenneth Hagge. No arrests have been made. counton2.com


Paradise, TX: Former FedEx contractor pleads not guilty to kidnapping, killing Texas 7-year-old
A former FedEx Ground contractor, accused of killing 7-year-old Athena Strand of Paradise, Texas, pleaded not guilty to capital murder and aggravated kidnapping charges on Monday during his arraignment in Wise County, Texas. Wise County District Attorney James Stainton said he intends to seek the death penalty against Tanner Horner, 31, if he is found guilty of capital murder at trial. Stainton filed his notice with the court a day after a grand jury indicted Horner on the two charges in mid-February. Horner has remained incarcerated at the Wise County Detention Center since his arrest on Dec. 2, two days after Athena went missing from her home. During the initial search for Athena, investigators discovered that a truck with a FedEx logo had made a delivery to her house around the time she went missing, about 5:45 p.m. on Nov. 30. Through further investigation, law enforcement discovered that Big Topspin was the contracting company used to deliver packages for FedEx. Employees of Big Topspin helped investigators determine which van and driver had made the delivery to Athena's home, according to the arrest affidavit. The arrest affidavit states Horner confessed to accidentally hitting Athena with his GMC box truck when he was backing up. Although she "was not seriously injured [he] panicked and put her in the van." freightwaves.com


Las Vegas Update: Arrest report details alleged robbery at Las Vegas store before police shooting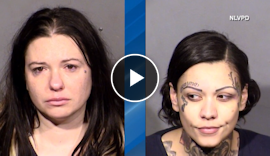 A police report sheds new light on an alleged robbery that led to a pursuit and shooting in the Las Vegas valley last week. The report alleges that Lorraine Alvarado, Kassandra Alvarez, and Mary Nolan were involved in the theft at a sporting goods store on Sahara Avenue and Decatur Boulevard on Wednesday, March 1. According to the report, the three women went into the store and shopped briefly, and store employees began to suspect they were planning to steal merchandise because of their behavior. Alvarez and Alvarado continued shopping and presented items for purchase. When a card Alvarez used for payment was rejected, Alvarado allegedly took a gun out of Alvarez's waistband, racked the slide, and pointed it at an employee, according to the report. The employees allowed them to leave with the merchandise, but someone got the license plate for their car and provided it to 911. Officers found the Mercedes they were driving and tried to make a stop, but a pursuit ensued. Police wrote that they later learned the Mercedes was reported stolen. The pursuit ultimately came to an end when the Mercedes crashed into another car in the area of Stephanie Street and Sunset Road in Henderson. That's where Alvarado allegedly pointed a gun at an officer before she was shot. news3lv.com


Lugoff, SC: Robbers shoot inside Waffle House, deputies searching for them
Kershaw County deputies are searching for two men involved in an armed robbery at a Waffle House Tuesday night. It happened around 9:15 Tuesday night at the Waffle House on Highway 601 in Lugoff. Sheriff Lee Boan says the men fired several shots inside the restaurant in an effort to get into the store's safe. They were not able to get into that safe. Deputies say no injuries were reported. wach.com

---

Robberies, Incidents & Thefts
Woodbridge, NJ: Armed men rob Armored Vehicle as driver leaves Home Depot
Police are looking for two armed robbers who stole an unknown amount of cash from an armored vehicle driver as he was exiting The Home Depot store in the Colonia section with a secured bank bag. Around 11:30 a.m. Tuesday an armed robbery of a Brinks Company armored vehicle was reported outside of Home Depot, 1555 St. Georges Ave., according to police. Police say the driver of the armored vehicle was approached by two armed people as he was leaving the rear of Home Depot with the bank bag.
mycentraljersey.com
Chicago, IL: Federal indictment returned against 2 in 7-Eleven robberies
A federal grand jury has indicted two Chicago residents in the robbery of multiple 7-Eleven stores in Chicago and Oak Park. Equesha Butler, 29, of Chicago, has been charged with five counts of robbery. Kishawn Brownlee, 26, was charged alongside Butler on two of the counts. Federal prosecutors said Butler held up five 7-Eleven stores between April 13 and July 29 of last year, and Brownlee participated in two of the robberies. The indictment said cigarettes, lottery tickets, and cash were stolen in the robberies. The indictment did not specify a weapon used, but said the robberies were committed "by means of actual and threatened force." The robberies happened at 7-Eleven stores at the following locations: 661 South Blvd., Oak Park, 3800 N. Kedzie Ave., Irving Park, Chicago, 2366 N. Damen Ave., Bucktown, Chicago, 4771 N. Elston Ave., Mayfair, Chicago, 4346 N. Kimball Ave., Irving Park, Chicago. Butler and Brownlee were both arraigned before U.S. Magistrate Judge Jeffrey Cole on Wednesday of last week.
cbsnews.com
Joliet, IL: Walmart Manager charged after allegedly stealing $135K

A former manager at a Walmart in Joliet has been arrested after allegedly stealing around $135,000 in cash from the store last year. On Nov. 27, officers were dispatched to the Walmart, located in the 2400 block of West Jefferson Street, on the report of a previous theft. An investigation revealed that Melissa Vanderwall, 47, of Romeoville, was working as a night manager when she allegedly emptied a large amount of cash from recyclers that are used to restock cash registers.
Vanderwall allegedly emptied $135,988 into a shopping bag and left the store.
It was caught on surveillance footage and a warrant was issued for her arrest. Police said she turned herself into the Joliet Police Department on Monday.
wgntv.com
Salt Lake City, UT: Man robbed Bank of just $1, then waited to be arrested
A man was arrested Monday after police say he robbed a bank of just $1, then waited in the lobby for officers to arrive because he wanted to be sent to federal prison. Donald Matthew Santacroce, 65, was booked into the Salt Lake County Jail for investigation of robbery. Santacroce entered Wells Fargo, 299 S. Main, and gave the teller a note that stated, "
Please pardon me for doing this but this is a robbery. Please give me $1. Thank you
," according to a police booking affidavit. The teller gave Santacroce a dollar and then asked him to leave. But Santacroce instead told the teller to call police, the affidavit states. "Donald sat down in the bank lobby and waited for police to arrive. While waiting for police, Donald made a statement to the victims that they are lucky (he) didn't have a gun because it was taking the police so long to get there. At this point the branch manager said she ushered all of her employees into a back room for their safety where she locked the doors," according to the affidavit. Officers arrived and took Santacroce into custody. "
Donald said he had done this because he wanted to get arrested and go to federal prison. Donald stated that if he gets out of jail, he will rob another bank and ask for more money next time trying to get the desired result of going to federal prison,
" the arrest report states.
ksltv.com
Los Angeles, CA: Police investigate 4 smash-and-grab burglaries in Central L.A.
Fresno, CA: Arrest in Fresno armed robbery crime spree; CVS, Restaurant, Liquor store and Dry Cleaner
Staten Island, NY: Large FDNY response at hardware store on Victory Blvd. for smoke condition
• Beauty – Los Angeles, CA – Burglary
• C-Store – Smith County, TX – Burglary
• C-Store – Boston, MA – Armed Robbery
• C-Store – Frederick, MD – Armed Robbery
• C-Store – Austintown, OH – Robbery
• C-Store – Brooklyn, NY – Armed Robbery
• C-Store – Tyler, TX – Burglary
• C-Store – Jacksonville, TX – Robbery
• C-Store – Austintown, OH – Armed Robbery
• CVS – Fresno, CA – Armed Robbery
• Collectables – Panama City, FL – Burglary
• Gas Station – Lancaster, SC – Armed Robbery
• Gas Station – Wappinger, NY – Armed Robbery
• Guns – Trumbull County, OH – Burglary
• Jewelry - Virginia Beach VA Robbery
• Jewelry- Citrus Heights, CA Robbery
• Jewelry - Hickory NC - Robbery
• Jewelry - Oklahoma City, OK - Robbery
• Kohl's – Staten Island, NY – Robbery
• Liquor – Lubbock, TX – Robbery
• Liquor – Fresno, CA – Armed Robbery
• Pharmacy – Las Vegas, NV – Robbery
• Restaurant – San Luis Obispo County, CA – Armed Robbery / Wendy's
• Restaurant – Los Angeles, CA – Burglary
• Restaurant – Los Angeles, CA – Burglary
• Restaurant – Lugoff, SC – Armed Robbery / Shots fired
• Restaurant – Fresno, CA – Armed Robbery
• Rite Aid – Toledo, OH – Robbery
• Vape- Waynesboro, VA – Armed Robbery
• Walmart – Buford, GA – Robbery

Daily Totals:
• 23 robberies
• 7 burglaries
• 1 shooting
• 0 killed

---

None to report.

Submit Your New Hires/Promotions
or New Position
See all the Industry Movement
---




Feature Your Job Here For 30 Days -
70% Aren't On The Boards
Post your job listing
---
Featured Job Spotlights
An Industry Obligation - Staffing
'Best in Class' Teams

Every one has a role to play in building an industry.
Filled your job? Any good candidates left over?
Help your colleagues - your industry - Build 'Best in Class' teams.

Refer the Best & Build the Best
Quality - Diversity - Industry Obligation

---



Retail Partnership Manager
Denver, CO - posted February 22
The Retail Partnerships Manager will play a key role within Auror's North American team; taking ownership of some of our key customers. The role is a great fit for someone who seeks variety and is great at relationship building. You will be seen as a thought leader and trusted advisor for both our customers and the industry alike...

Regional Distribution Asset Protection Specialist
Landover, MD - posted February 24
This role is responsible for leading asset protection initiatives and investigating matters pertaining to inventory shrink, policy violations, unauthorized access, fraud, and theft within assigned distribution center(s) - Landover MD, Severn MD, Bluefield VA, Norfolk VA, Lumberton NC...



Corporate Risk Manager
Charlotte or Raleigh, NC - posted February 14
Summary of Role and Responsibilities: Proactive approach to preventing losses/injuries whether they are to our employees, third parties or customers valuables. They include cash in transit, auto losses or injuries; Report all incidents, claims and losses which may expose the company to financial losses whether they are covered by insurance or not...



Director of Asset Protection & Safety
Mount Horeb, WI - posted January 27
The Director of Asset Protection and Safety is responsible for developing strategies, supporting initiatives, and creating a vibrant culture relating to all aspects of asset protection and safety throughout the organization. As the expert strategist and leader of asset protection and safety, this role applies broad knowledge and seasoned experience to address risks...



Loss Prevention Analyst
Ashburn, VA - posted February 21
This position pays $67,725 - $75,000 per year: The LP Analyst protects the company's assets from internal theft by using investigative resources (i.e., exception-based reporting (EBR), micros reporting, inventory reporting, CCTV, etc.). The primary responsibility of the LP Analyst is to identify potential loss prevention issues such as employee theft in SSP America's operation across North America...



Manager of Asset Protection (Corporate and DC)
North Kingstown, RI - posted February 17
The Manager of Asset Protection - Corporate and Distribution Center ("DC") role at Ocean State Job Lot ("OSJL" and "Company") will have overall responsibility for the ongoing safety and security of all operations throughout the corporate office and supply chain...



Business Continuity Planning Manager
Jacksonville, FL - posted January 26
Responsible for developing, implementing and managing the company's Business Continuity (BCP) and Life Safety Programs to include but not limited to emergency response, disaster recovery and site preparedness plans for critical business functions across the organization. In addition, the position will develop and lead testing requirements to ensure these programs are effective and can be executed in the event of a disaster/crisis...



Region Asset Protection Manager-St Augustine and Daytona Beach Market
Jacksonville, FL - posted January 18
Responsible for managing asset protection programs designed to minimize shrink, associate and customer liability accidents, bad check and cash loss, and safety incidents for stores within assigned region. This position will develop the framework for the groups' response to critical incidents, investigative needs, safety concerns and regulatory agency visits...



Region Asset Protection Manager: Fresco y Mas Banner
Hialeah, FL - posted January 18
Responsible for managing asset protection programs designed to minimize shrink, associate and customer liability accidents, bad check and cash loss, and safety incidents for stores within assigned region. This position will develop the framework for the groups' response to critical incidents, investigative needs, safety concerns and regulatory agency visits...
---

Featured Jobs

To apply to any of today's Featured Jobs, Click Here

---

---

When you think you've got your job mastered, think again. That's usually when something bad happens in one's career or company. If you reach that point, and most everyone does, it's time to reevaluate everything you're doing. Go on the hunt for new technology, new ideas, rewrite your program, take a fresh look at every aspect of your department. Maybe even bring in a consultant you don't know or have ties to, someone who will challenge you and debate with you and won't be there to merely confirm what you're doing and agree with your approach. But someone who will test you and force you to grow, someone who you may even be uncomfortable with. Get out of your comfort zone and have some fun!


Just a Thought,
Gus




(content subject to approval)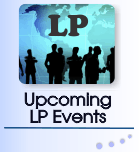 ---

Recruiting?
Get your job e-mailed to everyone... everyday
Post on our Featured Jobs Board!

Not getting the Daily?
Is it ending up in your spam folder?
Please make sure to add d-ddaily@downing-downing.com to your contact list, address book, trusted sender list, and/or company whitelist to ensure you receive our newsletter.
Want to know how? Read Here



36615 Vine Street, Suite 103
Willoughby, OH 44094
440.942.0671
copyright 2009-2019
all rights reserved globally