---



Top ADT Commercial leaders discuss the secret to the company's billion dollar success
ADT Commercial stands up as stand-alone
business in 2020


Jay Linton
Vice President, Strategic Acquisitions & Alliance, ADT Commercial





Michael Kennedy
Vice President, Mergers & Acquisitions,
ADT Commercial
Nearly three years ago I sat down for a breakfast interview at ISC West in Las Vegas with the company leaders who make up ADT Commercial's "Owners' Club" to discuss the organization's plans as the commercial side of arguably one of the most recognized residential security companies in the U.S.

Today, the "billion-dollar stand-alone start-up," as Executive Vice President Dan Bresingham tells Security Systems News, is creating its own identity as an innovative national integration company made up of some of the best systems integrators in the industry, including well-known companies such as Red Hawk, Aronson Security Group and Advanced Cabling Systems, to name just a few of the 30 companies – and more than 5,000 employees – that make up the fabric of what is ADT Commercial today.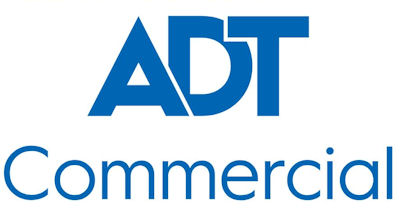 "All of our employees are this great combination of all of these companies that we have acquired over the years," said Bresingham. "We are trying to get the message out that ADT Commercial is new and that we have our own identity with so many amazing opportunities for growth, as we have employees who come from some of these smaller integrators and have now moved into leadership roles."

Bresingham may have hit on the secret to ADT Commercial's success, as the sum is greater than the parts that make up the organization, creating a company that leverages the talents and strengths of its member companies to create a comprehensive approach to commercial systems integration.

In fact, out of the 30 acquisitions ADT Commercial has done, 28 of the owners are still on board. "Most are friends of mine," he said. "And it has been a good win for the owners, their employees and the customers, and that is the secret sauce that we have."

January of 2020 was the first time ADT Commercial was a stand-alone business unit of ADT, so all of the 5,000 employees that touch commercial customers can now focus "only on commercial," Bresingham explained. "Prior to this, it was always co-mingled, but now we are at the size and breadth to stand alone, and as you know the needs of residential are different than commercial."
All for one, one for all | A focus on training during COVID-19

AI, Percepta and beyond | Video verification innovation | The Owners' Club

Read the full story at securitysystemsnews.com
---
---

Robby Saylor promoted to Senior Area Loss Prevention Manager for Ross Stores, Inc.

Robby has been with Ross Stores for more than two years. He started with the company in 2019 as an Area Loss Prevention Manager. Before joining Ross, he spent more than six years at Old Navy in various roles, including Sr. Loss Prevention Manager, Loss Prevention Manager, Loss Prevention Lead, Loss Prevention Agent, Loss Prevention Service Representative, and Brand Associate. Congratulations, Robby!

See All the Executives 'Moving Up' Here

Submit Your New Corporate Hires/Promotions or New Position


---

NFL's RFID Partner - Zebra Technologies

NFL and Zebra Technologies Discuss Real-Time Tracking and Key Insights Leading into Super Bowl
Virtual press conference features NFL EVP of Football Ops, Troy Vincent, NFL Linebacker Brandon Copeland and Zebra Sports' John Pollard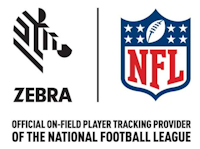 Zebra Technologies Corporation (NASDAQ: ZBRA), an innovator at the edge of the enterprise with solutions and partners that enable businesses to gain a performance edge, hosted its annual Super Bowl press conference on Wednesday, Feb. 3. Representatives from Zebra and the NFL shared notable tracking data from the 2020-21 NFL season and contextualized the Super Bowl matchup with advanced statistics from the Kansas City Chiefs and Tampa Bay Buccaneers.

Zebra is now in its seventh year as the Official On-Field Player-Tracking Provider for the NFL, powering the league's Next Gen Stats. To enable the data collection, Zebra attaches RFID tags to player equipment and footballs, transmitting real-time location data to receivers positioned around the stadium that gather metrics such as player speed, distance traveled, orientation and acceleration. During the 2020-21 NFL season, Zebra tagged 2,880 players plus all the officials. zebra.com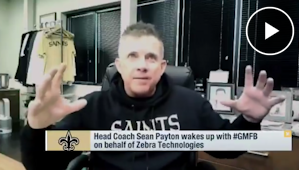 Watch NFL Head Coach Sean Payton talk about the New Orleans Saints' partnership with Zebra.
(skip to 6:25 in the video)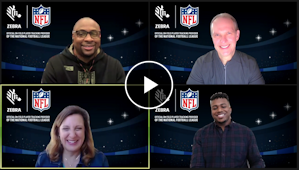 Watch Zebra and the NFL's full 37-min. press conference, discussing their partnership and how the RFID technology works on the field.

---

Protests & Violence

States Crack Down on Protests Following Civil Unrest
Florida's protest bill raises concerns about unequal treatment
of left- and right-wing activists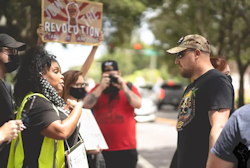 Proud Boys and Black Lives Matter activists clashed in a Florida suburb. Only one side was charged.

After months of public outrage and accusations of discrimination over disparate penalties between Black Lives Matter activists and Proud Boys in New Port Richey, Florida, the Tampa-suburb became another front in the national debate over whether authorities treat left-wing protesters too harshly while cozying up to far-right extremists.

That discussion has turned particularly intense in Florida, where Gov. Ron DeSantis and other GOP leaders are pushing for a sweeping state bill to crack down on disruptive protests, creating new classes of crimes that include up to 15-years in jail if police declare that nine or more people have participated in a riot.

DeSantis initially proposed the legislation last summer amid nationwide Black Lives Matter protests, singling out tactics associated with racial justice protests: damaging memorials and blocking roadways, while providing protection from lawsuits for drivers who push through such protests.

Similar legislation has proliferated through statehouses around the country in recent years in response to racial justice demonstrations. At least 28 states considered bills that created new or harsher penalties for protesters last year, according to the International Center for Not-For-Profit Law, a global organization focused on laws affecting civic freedom.

The flurry of legislation has continued since the Capitol riot, many continuing to target blocking of traffic and shielding drivers who hit protesters. In Mississippi, lawmakers are considering a bill that would add up to one year in jail for protesters who block traffic. In Indiana, two state senators have proposed a bill that would make it harder for judges to grant bail to people who are arrested for attending an assembly considered unlawful. washingtonpost.com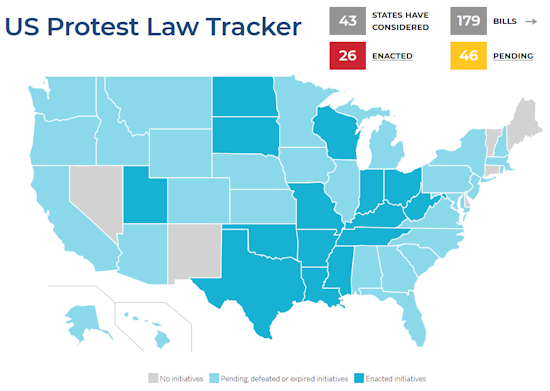 Billionaire George Soros & Children Funding 'Defund Police' Movement
You can bet they're funding more efforts just like this one

National money flowing into fight over Minneapolis Police Department
Money given to local committee devoted to defunding the department.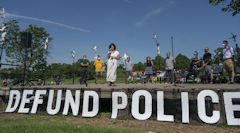 City Council Member Alondra Cano spoke at meeting in June to defund the MPD. A national group has donated $500,000 to a new political committee devoted to ending the department.

National money is flowing into the political fight over the future of the Minneapolis Police Department, months before city residents could vote on its future.

In mid-November, the Open Society Policy Center based in Washington, D.C., donated $500,000 to a new political committee, Vote Yes For Minneapolis, that wants to eliminate the city's requirement to have a Police Department. The donation, first reported by the newsletter MPLS take and the Minnesota Reformer, was included in a campaign finance report filed late last month.

Minneapolis politics have drawn unprecedented scrutiny as city leaders and residents debate how to change policing in the wake of George Floyd's death and a dramatic uptick in violent crime.

Representatives for the center, whose board members include children of billionaire philanthropist and Democratic donor George Soros, could not immediately be reached, nor could a representative for Yes For Minneapolis.

That group has posted job ads online seeking a campaign manager to build support for an effort to change the city charter, eliminate the requirement to have a Police Department with a minimum number of officers and "promote community-led safety proposed by community members."

According to the posting, the campaign manager will work closely with leaders from Reclaim the Block and Black Visions, two groups that led efforts to end the Police Department last summer. startribune.com

DC Insurrection 'Planning & Funding Effort'
New charges allege Proud Boys prepped for Capitol insurrection
Two prominent affiliates of the Proud Boys face new conspiracy charges related to the US Capitol riot, and another was arrested Wednesday, as the Justice Department laid out a planning and funding effort within the far-right extremist group in a major court development.

The Justice Department unveiled the new conspiracy charge in a federal grand jury indictment of Nicholas Ochs and Nicholas DeCarlo. The indictment alleges the two conspired to block Congress' certification of the electoral votes on January 6. Prosecutors say they planned and fundraised for the effort, then came to Washington, DC, and stormed past police and into the Capitol building as part of the violent crowd, according to a copy of the indictment. cnn.com

Canada declares the Proud Boys a terrorist group
Canada on Wednesday declared the Proud Boys a terrorist entity, adding the far-right group to a list that includes al-Qaeda, ISIS and al-Shabab in an effort to crack down on "ideologically motivated violent extremism," described by the country's public safety minister as the "most significant threat to domestic security." washingtonpost.com

---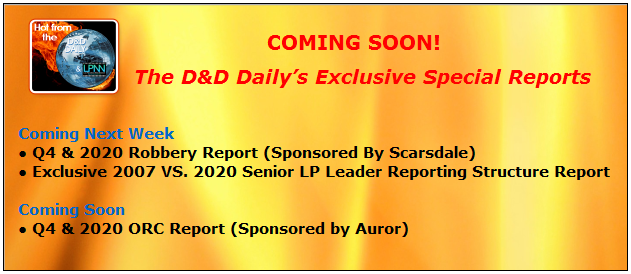 ---

COVID Update
US: Over 27.1M Cases - 462K Dead - 16.9M Recovered
Worldwide: Over 105M Cases - 2.2M Dead - 76M Recovered

Former Senior Loss Prevention Executive
Know of any fallen LP exec? Let's remember & recognize.

Private Industry Security Guard Deaths: 273
Law Enforcement Officer Deaths: 225
*Red indicates change in total deaths

Covid-19 Vaccine Hesitancy Presents Challenge for Herd-Immunity Push
If everyone in the U.S. who says they definitely plan to get vaccinated gets the shot, it won't be enough to end the pandemic. That's because vast numbers of Americans are either unsure about getting the Covid-19 vaccine or say they will never get it, according to new data from the U.S. Census Bureau.

The survey of responses from about 68,000 adults conducted Jan. 6-18 provides the most comprehensive picture yet about which Americans are hesitant to get vaccinated - and why.

About 51% of unvaccinated adults said they will definitely get the vaccine, with 26% saying they probably will, 14% saying they probably will not and 10% saying they definitely will not.

Studies show that to stop the spread of Covid-19 and its mutations, between 70% and 80% of the population must develop immunity, raising the stakes for health officials to lure ambivalent Americans into taking the vaccines.

At present, about 8% of the U.S. population has had at least one dose of vaccine, according to CDC and Census data. wsj.com

Flying in China Could Pose New Exposure
China Is Now Using Anal Swabs to Test for COVID in High-Risk Groups
The invasive testing method reportedly involves a saline-soaked cotton swab that is inserted about 3 to 5 centimeters into the anus.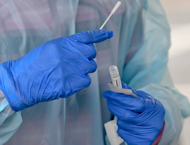 Li Tongzeng, deputy director of the respiratory and infectious disease department of Beijing You An Hospital, said in a recent interview with state television that the testing method was introduced after research showed that traces of COVID-19 can be found longer in the anus than in the respiratory tract.

According to Bloomberg, passengers on a flight from Changchu to Beijing were tested for COVID-19 via nose and anal swabs on Monday after officials learned that someone on-board the flight was from a high-risk area.

Many Chinese citizens are vehemently against the invasive new method and 80 percent of survey respondents said they "could not accept" the technique, the Washington Post reported. people.com

Trader Joes Hikes $4 Hero Pay But Cuts Midyear Raises

BuzzFeed: 37 Things Retail Workers Wish Customers Would Stop Doing During COVID

---

Mass AG: "Thousands and thousands of documents & emails" that told
"the story of McKinsey's wrongdoing."
Helping to Implement Actions: Shattering the distance between its advice and its clients' actions

McKinsey and Company Settles for $573 Million Over Role in Opioid Crisis


McKinsey & Company, the consultant to blue-chip corporations and governments around the world, has agreed to pay $573 million to settle investigations into its role in helping "turbocharge" opioid sales, a rare instance of it being held publicly accountable for its work with clients.

The firm has reached the agreement with attorneys general in 47 states, the District of Columbia and five territories, according to a court filing in Massachusetts on Thursday. The settlement comes after lawsuits unearthed a trove of documents showing how McKinsey worked to drive sales of Purdue Pharma's OxyContin painkiller amid an opioid crisis in the United States that has contributed to the deaths of more than 450,000 people over the past two decades.

McKinsey's extensive work with Purdue included advising it to focus on selling lucrative high-dose pills, the records show, even after the drugmaker pleaded guilty in 2007 to federal criminal charges that it had misled doctors and regulators about OxyContin's risks. The firm also told Purdue that it could "band together" with other opioid makers to head off "strict treatment" by the Food and Drug Administration. nytimes.com

After Massachusetts sued Purdue, Martin Elling, a leader in the firm's pharmaceutical practice, wrote to another partner, Arnab Ghatak: "It probably makes sense to have a quick conversation with the risk committee to see if we should be doing anything" other than "eliminating all our documents and emails. Suspect not but as things get tougher there someone might turn to us." On Thursday, a spokesman for McKinsey said the two men had been fired.

The McKinsey materials released in litigation over the last two years go back as far as 2004 and are as recent as 2019.

"Its always been about holding accountable those who created and profited off the opioid epidemic," she said. Ms. Healey was the first state attorney general to investigate McKinsey's business dealings with Purdue.

Separately, members of the Sackler family, who own Purdue, agreed last fall to pay the federal government $225 million in civil penalties, and are in talks with other litigants to pay $3 billion. nytimes.com

---
169K Counterfeit Sports Items Worth $45M Seized Since Last Super Bowl

ICE HSI, NFL partner to prevent fake sports-related merchandise
from reaching fans ahead of big game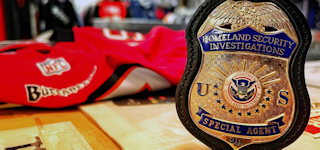 Homeland Security Investigations (HSI) announced Wednesday, the seizure of more than 169,000 counterfeit sports-related items over the past year, worth an estimated $45 million. This announcement was made during a joint press conference in Tampa with the National Football League (NFL), U.S. Customs and Border Protection (CBP) and the Tampa Police Department (TPD).

"Operation Team Player" is an ongoing annual operation that begins after every Super Bowl and runs through the next one, targeting international shipments of counterfeit sports merchandise into the United States. This operation is run by the HSI-led National Intellectual Property Rights Coordination Center (IPR Center), in collaboration with CBP the NFL and other major sports leagues, to prevent the illegal importation and distribution of counterfeit sports merchandise.

"Operation Team Player is the most successful and long-standing collaborative effort to protect U.S. consumers from the sale of counterfeit sports merchandise and tickets," said NFL Vice President of Legal Affairs, Dolores DiBella.

Last year, HSI announced that enforcement actions related to "Operation Team Player" resulted in the record-breaking seizure of $123 million worth of counterfeit sports-merchandise. However, due the COVID-19 global pandemic, much of the illegal activity moved online, pushing HSI's efforts more towards commercial websites engaged in the illegal sale and distribution of counterfeit goods. ice.gov

DHS: Domestic violent extremism remains a concern
for Super Bowl security this weekend
Domestic terrorism remains a concern for law enforcement heading into Super Bowl weekend, Department of Homeland Security Acting Deputy Secretary David Pekoske said as officials aimed to assure the public that the game and surrounding venues would be safe.

"At this time, one particular area of concern is domestic violent extremism," Pekoske said, pointing to the recently released DHS terror threat bulletin during a news conference Wednesday with the NFL and law enforcement officials.

There were "no specific adjustments" to operations due to the insurrection at the US Capitol but there is a greater emphasis on investigative and intelligence work with respect to those threats, Pekoske said. "We see no specific credible threat for this event, but we want to be prepared," he said.

Asked about increased chatter, Pekoske acknowledged it is harder to track violent threats when people are using encrypted apps.

The Super Bowl is designated with a "Special Event Assessment Rating 1," which unlocks federal resources to help secure the game but is lower than the security designation for the presidential inauguration.

More than 500 DHS personnel are assisting with Super Bowl security, along with the NFL security team, the FBI and the Tampa, Florida, Police Department. cnn.com
See More Super Bowl Security Coverage - In Case You Missed Monday's Daily:
Inside the Massive Security Operation Behind Super Bowl 55 in Tampa

---

Super Monday
'You've Heard It All Before'
16M - I'm Taking Off

10.2M Oops I'm Late - 4.4M Oops I'm Sick - 2.9M Oops I Forgot to Call In!
33% I'm Slacking

Super Bowl Hangovers Rule Mondays
Hey Corporate America: Ever consider making it a national holiday?
Super Bowl Sunday often results in employee no-shows the following Monday. An estimated 16.1 million of the 146 million adults employed in the U.S. expect to take the day off after watching the showdown between the Tampa Bay Buccaneers and Kansas City Chiefs on Feb. 7.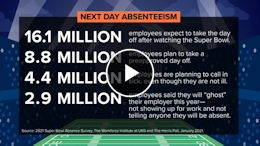 But 69 percent of respondents to a recent survey said they would feel guilty pretending to be sick this year when so many people are truly sick from COVID-19. In fact, 8.8 million workers plan to take a preapproved day off, according to the 2021 Super Bowl Absence Survey by The Workforce Institute at UKG and The Harris Poll.

A slight majority of the 1,007 respondents-51 percent-plan to watch the game at home with only the people they live with. Among those attending Super Bowl parties, 11 percent-more than 15 million employed adults-are either planning a social gathering or going to one with no COVID-19 precautions in place. Only 6 percent said they will be at a party where the number of guests is limited or other precautions are taken-watching the game outside, wearing masks or social distancing. Other findings:

● 4.4 million employees are planning to call in sick to work, even though they are not ill.

● 53 percent of respondents admit they would be afraid to call in sick the day because their employer may require a doctor's note or a negative COVID-19 test result.

● 69 percent said they are worried gatherings turning into COVID-19 "super-spreader events."

● 33 percent with remote-work arrangements said they will slack off on Feb. 8.

● 10.2 million employees plan to start work later than normal.

● 2.9 million employees said they will "ghost" their employer this year-nearly double the 1.5 million who planned to ghost last year. shrm.org

---

Thanks For Your Readership & Support
You Can Make a Difference

Hey, let our partners know you support the Daily
and thank them for allowing us to do what we love & keeping you informed.
Without our sponsors, we wouldn't be here.

It's a New Year & They Need to Hear from You!

---

Coresight Research
Week 4: US Retailers Announce 24M Sq. Ft. of Closed Retail Space in 2021


Quarterly Results
Capri Holdings Q3 total revenue down 17.1%, e-commerce up 65%, no comp store data provided
Versace revenue flat to prior year
Jimmy Choo down 26.7%
Michael Kors down 18.6%

EZ Corp Q1 total revenue down 20%, Pawn Loan Demand down 24%, merchandise sales down 15%

Regis Q2 system wide comp's down 32%, revenue down 50%

Special Interest

Avery Dennison Q4 net sales up 12.3% ($1.99B), FY 20 net sales down 1.4%

- Retail Branding & Info Solutions sales up 19%

- Enterprise-wide sales of RFID products were up approximately 55% ex. currency with the benefit of the Smartrac acquisition, and up approximately 21% organically, driven by new programs and recovery in the value segment of the apparel market.

---

Don't Miss IOBSE's First Friday Membership Mixer
Tomorrow - Friday, Feb 5th!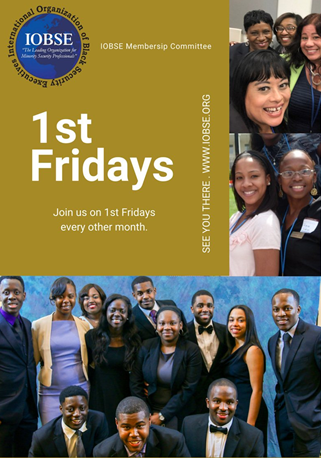 ---


The Retail & Hospitality Information Sharing & Analysis Center

RH-ISAC Highlights Exceptional Growth & Sharing in 2020 Year in Review

RH-ISAC reports 89% of members actively sharing in 2020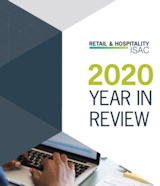 T

he Retail & Hospitality Information Sharing and Analysis Center (RH-ISAC) recently announced the publication of its 2020 Year in Review, highlighting exceptional growth and sharing.

In a year of unprecedented challenges brought on by the COVID-19 pandemic – one that particularly impacted the retail and hospitality sectors, the RH-ISAC not only experienced a 20% growth in membership but also the continued commitment of its members to support one another through the sharing of threat intelligence and in practices and policies that strengthened their environments in everything from work-from-home policies to how to protect against digital skimming threats to eCommerce initiatives.

"2020 was a challenging year for our industry, but this report shows just how resilient our community is," commented Suzie Squier, president at RH-ISAC. "As resources became even more constrained, the RHISAC was a force multiplier to each and every member, with more than 900 analysts and security operations managers responding in real-time to questions and requests." Squier continued, "At the strategic level, CISOs and executives submitted more than 111 requests for information and received close to 700 responses from their peers."

In 2020, 89% of RH-ISAC's Core Members contributed actionable threat intelligence across the ISAC sharing channels. The top five threats to retail and hospitality sectors identified by members include:

1. Credential Harvesting
2. Malicious Documents (maldocs)
3. Business Email Compromise (BEC)
4. ATO
5. Malware

A total of 2,300 member analysts attended weekly intelligence calls discussing a range of topics relevant to the industry. RH-ISAC saw a 51% increase in attendance at the first-ever Virtual RH-ISAC Cyber Intelligence Summit.

RH-ISAC published 318 intelligence products for Core Members highlighting cybersecurity news, emerging threats impacting the retail and hospitality sectors, member sharing, details and analysis on topics relevant to members, resources on new and emerging threats and trends impacting members, and more. The RH-ISAC also created and produced the tri-annual Community Landscape Enterprise Analysis Report (CLEAR) that analyzes four-months of member-shared intelligence, supported by relevant content contributed by RH-ISAC Associate Members.



Along with the reports noted above, the RH-ISAC also produced documents showcasing best practices, trends, and more, such as "Building the Foundation of Your Cybersecurity Program," and the RH-ISAC and Accenture "Retail & Hospitality 2020 Threat Trend Report." The community also responded to 400 requests for information, which yielded more than 1200 responses and covered such topics as digital fraud, cloud storage, security architecture, risk management, and more.

To learn more about RH-ISAC's 2020 accomplishments, read the RH-ISAC 2020 Year in Review.


RH-ISAC's Upcoming Cyber Thursday Webinars:

Feb. 25 - Staycations for Cybercriminals: How Hackers are Exploiting the Shift Toward Online Retail and Hospitality Services

Feb. 25 - Manage & Mitigate Risks With Information Security Capability Prioritization

Feb. 25 - Stop Fraud Without Friction: How to Stay Ahead of Motivated Attackers

RH-ISAC Virtual Regional Workshop Hosted by CVS Health - March 4, 2021

Register now: 2021 RH-ISAC Cyber Intelligence Summit - Sept. 28-29, 2021

---

Interview With a Russian Cybercriminal
LockBit ransomware operator: 'For a cybercriminal, the best country is Russia'
A LockBit ransomware controller has given researchers a glimpse into lone-wolf operations and the reasons why he chose to go down a criminal route. In an interview this week with the Cisco Talos cybersecurity team, an operator of LockBit explained his modus operandi, his preferred targets, tool use, and why it is difficult to become a white-hat specialist in his thought-to-be country of residence, Russia.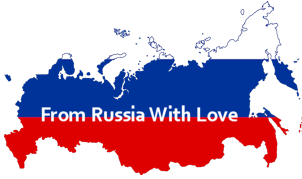 During Cisco Talos' interview with the LockBit operator, referred to as "Aleks" and thought to be located in the Siberian region of Russia, he claimed to be self-taught in skills including penetration testing, network security, and reconnaissance. Aleks, believed to be in his early 30s, secured a job with an IT company while finishing a university degree.

His motives for becoming a ransomware operator, however, do not seem to be purely financial. During the interview, Aleks said that while ransomware is profitable, he also wanted to "teach" companies the "consequence of not properly securing their data."

Aleks also said that "for a cybercriminal, the best country is Russia," and victim organizations in the United States and Europe "will pay quicker and more" than targets in post-Soviet states.

The threat actor claimed that when it comes to organizations with cyberinsurance, a payout is "all but guaranteed," and in Europe, companies are also under more pressure to pay as they are "scared" of the consequences of violating the EU's GDPR data protection regulations. zdnet.com

FTC & Zoom Settle Over Security Practices
FTC Settlement with Zoom over Allegations the Company Misled Consumers about Data Security Practices


The final order requires Zoom to implement a comprehensive security program, review any software updates for security flaws prior to release and ensure the updates will not hamper third-party security features. The company must also obtain biennial assessments of its security program by an independent third party, which the FTC has authority to approve, and notify the Commission if it experiences a data breach.

After receiving 12 comments on the proposed settlement, the Commission voted 3-2 on January 19, 2021 to finalize the settlement and to send responses to the commenters. Acting Chairwoman Rebecca Kelly Slaughter and Commissioner Rohit Chopra each issued dissenting statements. Commissioner Christine S. Wilson issued a separate statement. ftc.gov

AI vendors may have to prove systems don't discriminate
Washington state is considering a bill that would require vendors to prove their AI algorithms aren't biased. If enacted, the AI regulation could have far-reaching implications.

Washington state legislators are tackling AI regulation with a bill proposal that requires transparency into how AI algorithms are trained as well as proof that they don't discriminate -- some of the toughest legislation on AI seen to date.

Senate Bill 5116 is "one of the strongest bills we've seen at the state level" for AI regulation and algorithm transparency, according to Caitriona Fitzgerald, interim associate director and policy director at the Electronic Privacy Information Center (EPIC). techtarget.com

Facebook, Instagram, TikTok and Twitter Target Resellers of Hacked Accounts

Google: Proper patching would have prevented 25% of all zero-days found in 2020
---
Biometric Security in the Cannabis Industry
How Cannabis Companies Can Utilize Biometric Identification
Fingerprints, retina shapes, and voice waves may all be used soon to verify" a customer's legal status.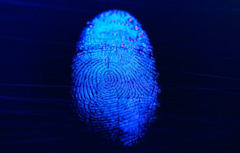 For cannabis business owners and managers, the use of biometric identification boils down to preference rather than necessity. The technology is attractive on a couple of levels. For starters, retail operations like dispensaries generally have large sums of cash on hand, as well as an inventory of flowers and concentrates that can demand a healthy sum on the black market.

Therefore, cannabis business owners may choose to implement biometric identification protocols for internal controls as a proactive measure against criminal activity. This notion is especially attractive concerning employees and vendors, who could potentially circumvent a badging system with a simple exchange of IDs. For companies like Brown Safe, the offering of biometrically verified storage for assets like cash is a great option for those businesses interested in an extra level of security.

For cannabis business owners, security protocol boils down to local compliance standards as well as personal preference in securing their physical assets. Looking to potential applications of this technology in the cannabis space, cultivation, processing, and retail businesses must weigh their security infrastructure between these two criteria. However, in the race to legalization, more businesses may continue to adopt biometric identification technology in order to stay ahead of compliance standards. greenentrepreneur.com

VP of LP Leading Cannabis Store Expansion
GrowGeneration Expanding With Cannabis Industry Acquisitions & Growth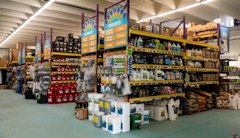 While Lampert and Salaman remain at the head of the company, GrowGeneration has added new talent to its team. Tony Sullivan joined the company as COO at the end of 2019, bringing with him 30 years of big-box store experience. Last year, Michael Goldman joined the company as Vice President of Store Operations and Loss Prevention, playing an important role as GrowGeneration purchases and builds out more stores.

GrowGeneration has 450 employees right now, and Lampert expects that number to grow to 500 soon. The company has 40 stores in 11 states, and it expects to increase its footprint to 55 stores in 15 states this year. As it expands, GrowGeneration's stores are getting larger, and it is looking to build more distribution hubs.

The company recently signed a 50,000-square-foot lease in Miami, and it is in the process of signing a lease of the same size in Los Angeles. Each distribution hub supports commercial and online fulfillment while also acting as a retail store. newcannabisventures.com
'There's no stopping the industry now'
Democratic control of the federal government is a big win for marijuana
The day after Democrats swept both Senate seats in the Georgia runoff election, Curaleaf, America's largest cannabis company, put over 16 million shares on the market overnight and brought in $300 million — in equity and debt sales — in under 24 hours.

The company's payday foreshadows how the entire cannabis industry is poised for growth and consolidation as Democrats take full control of the federal government. Companies are positioning themselves for the greater likelihood that federal cannabis restrictions will be loosened significantly.

Sales are already booming. Cannabis sales hit $20 billion last year — a 50 percent jump over 2019. Legalization continues to spread across the country, with more than one-third of Americans now living in states where marijuana is fully legal.

"There's no stopping the industry now," said Andrew Kline, who recently joined the law firm Perkins Coie after serving as public policy director for the National Cannabis Industry Association. politico.com

FDA withdraws draft guidance on CBD enforcement policy
For the CBD industry, a new administration is bringing with it a regulatory setback. The Food and Drug Administration has withdrawn its draft guidance on cannabidiol enforcement policy, in-line with a directive from the Office of Management and Budget instituting a regulatory freeze as a review of new and pending rules is undertaken. cbdri.com

California cannabis agency creates uproar by revoking 300-plus business permits, then reinstates most

Marijuana legalization advances in Virginia, but lawmakers push start date to 2024

West Virginia Cannabis Licenses Awarded
---

---
---
Biggest Labor Battle in Amazon History
Amazon battles warehouse union drive with hardball tactics
The stakes couldn't be higher for the e-commerce giant, which is fighting the biggest labor battle in its history on U.S. soil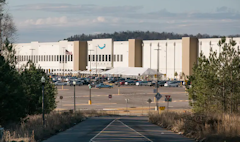 Some workers in Amazon's Bessemer, Ala., warehouse
complain that the company's aggressive performance expectations leave them little time to take bathroom breaks.
When they do get there, they face messaging from
Amazon pressing its case against unionization
, imploring them to vote against it when mail-in balloting begins Feb. 8.
The stakes couldn't be higher for Amazon, which is fighting the
biggest labor battle in its history on U.S. soil
. Next Monday, the National Labor Relations Board will mail ballots to 5,805 workers at the facility near Birmingham, who will then have seven weeks to decide whether they want the Retail, Wholesale and Department Store Union to represent them.
If they vote yes, they would be the first Amazon warehouse in the United States to unionize.
What's more, a union victory could spark a wave of organizing campaigns among the
400,000 operations staff at the hundreds of other Amazon warehouses and delivery sites
that dot the nation.
"Amazon workers all over the country will see there is a path to have a voice on the job," said Rebecca Givan, a labor studies professor at Rutgers University. "
Collective action is contagious
."
washingtonpost.com
Who is Andy Jassy? 6 things to know about Amazon's next CEO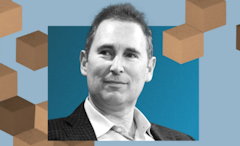 Jeff Bezos is turning the company he founded over to a longtime executive who—though the furthest thing from a household name—is a superstar within Amazon.
Here are six fast facts about the man stepping into one of the most high-profile jobs in business.
1. He was the heir apparent
2. He's as Amazonian as they get
3. He's already responsible for a huge chunk of Amazon
4. He has a low profile
5. He believes in sweating the details
6. Once upon a time, he was a merchant
fastcompany.com
The RealReal is bringing e-commerce center, 1,500 jobs to Phoenix
Alibaba beats revenue forecast, shares slide amid regulatory challenges
---
Salado, TX: Thieves Cut Through Wall, Take $500,000 in Jewelry
Two suspects cracked the safe during the burglary at Salado Creek Jewelers, KWTX-TV reports. The crime occurred early Sunday. The suspects also took a handgun from the safe, according to the news report. Reports indicate that the suspects wore masks and gloves. Fox 44 News reports that the two men are believed to have "dug through an outside wall of the store in the 100 block of North Main and into the safe early Sunday morning." That's suspected to have happened between 2:30 a.m. and 4:30 a.m. instoremag.com

Jefferson County, CO: Man burglarizes Southwest Plaza JCPenney store, fills suitcases with stolen merchandise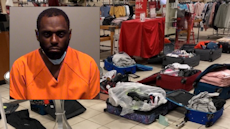 The JCPenney store in the Southwest Plaza Mall was targeted by a burglar who used suitcases to haul away stolen merchandise, according to the Jefferson County Sheriff's Office. Mario Kaiser is accused in the overnight burglary and was arrested by deputies in the area near the mall shortly after they arrived. Deputies responded to the retail store for an alarm in the early morning hours Wednesday. When deputies entered the store, they observed numerous luggage type bags filled with merchandise from the store, the sheriff's office tweeted. After reviewing surveillance video from the store, deputies located the suspect nearby. Kaiser was booked in the Jefferson County Sheriff's Office detention facility on of second-degree burglary, felony theft, and second-degree criminal trespass. thedenverchannel.com

Mansfield Township, NJ: Serial shoplifter arrested in relation to several thefts at Walmart and Home Depot
On Jan. 24, at 10:08 a.m., police were notified by Walmart loss prevention of a serial shoplifter who had just left the store with stolen merchandise and was wanted for previous high dollar shopliftings, police said. An officer located and then stopped his vehicle on Route 57. The 34-year-old man from New Hampton, NY was found to be in possession of thousands of dollars worth of stolen merchandise. He was also wanted out of Morris County on a no bail warrant, police said. The vehicle had to be towed to police headquarters to unload the $1055.14 worth of stolen Walmart property as well as numerous electronic items allegedly stolen from various Home Depots, police said. He was charged with four counts of third-degree shoplifting for stealing $635.98 worth of merchandise on December 19, 2020, $770.00 worth of merchandise on January 6, 2021, $1,316.74 worth of merchandise on January 2, 2021 and $1,055.14 worth of merchandise on January 24, 2021. He was also charged with possession of drug paraphernalia, CDS in a motor vehicle, driving while suspended and unlicensed driver, police said. wrnjradio.com

Buffalo Grove, IL Armed Robber Who Restrained Employee and Took $57,000 in Merchandise from AT&T Store Arrested on Chicago's South Side
Buffalo Grove police responded about 5:40 p.m. Monday, February 1, 2021 to a report of an armed robbery at the AT&T store at 55 North McHenry Road. Police on arrival discovered an employee restrained with plastic ties in the restroom. The employee initially reported no injuries. The AT&T store video surveillance system captured images of the offender entering the store with what appeared to be a handgun and leaving with an estimated $57,000 in merchandise, according to Buffalo Grove Police. arlingtoncardinal.com

Barron County, KY: Shoplifting complaint tied to pursuit of Louisville man


Glasgow Police Department responded to a Rural King store for a shoplifting complaint on February 2. Three people were accused of shoplifting items from Rural King, Lowe's and Walmart. The suspects were identified, one of which was Codie Dewitt of Louisville who police say later stole a 2004 Chevrolet truck in Barren County and led officers on a pursuit that stopped in Warren County. Dewitt was arrested in Warren County and is facing charges there. He is charged with shoplifting and criminal trespassing in Barren County. Also arrested are Conner Tucker and Bradley Miller who are both charged with shoplifting. wbko.com

Olivia, MN: Man allegedly seen on video stealing more than 1,000 pills from pharmacy
The theft of more than 1,000 pills from a Renville County pharmacy has led to charges against a Freeborn County man. Spencer Troy Sternhagen, 32, of Emmons, Minn., made a first appearance in Renville County District Court on charges of first-degree drug possession, second-degree burglary and misdemeanor theft. In November 2020, a window was broken at the Thrifty White Pharmacy in Renville, and 1,079 dosage units of controlled substances were reported stolen. When interviewed by law enforcement, Sternhagen allegedly admitted to breaking into the pharmacy and taking a large quantity of prescription drugs, which he said were for personal use and to sell. duluthnewstribune.com
---
---

Shootings & Deaths

Las Vegas, NV: Man shot dead by Police officer, 3 others at gun range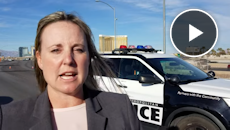 Authorities say a man died amid gunfire from a Las Vegas police officer and three other people after he attacked and wounded the officer's patrol partner with a screwdriver outside a local gun range. Las Vegas police Capt. Jamie Prosser said Wednesday the man was pronounced dead after the shooting a little before 1 p.m. in the parking lot of the gun store south of the Las Vegas Strip. The officer was hospitalized in stable condition with unspecified injuries. Prosser said the man caused a disturbance inside the indoor gun range before he was ordered to leave and police arrived. kolotv.com

Trussville, AL: Walmart employee facing attempted murder charge after shooting at store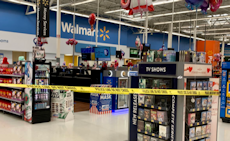 The Trussville Police Department has charged one of the Walmart employees involved in a shooting at a Walmart Tuesday afternoon. Christopher Harris, 20, has been charged with attempted murder, reckless endangerment and second-degree criminal mischief. Police say the shooting at Walmart involved at least three people, two of which were employees. The gunfire happened midday Tuesday. Trussville Police Sgt. Filetti said Harris, a Walmart employee, got into an argument with a female employee. The female employee then called her brother to the store. The two males – Harris and the brother – got into a physical scuffle in the parking lot. At some point, Harris went to his vehicle and got a gun, at which point he fired two shots at the brother inside the store, police said. No one was injured in the gunfire. The initial scanner traffic labeled the unfolding incident as an active shooter situation. al.com

Long Beach, CA: Police arrest man suspected of shooting gas station clerk in early-morning robbery

Robberies, Incidents & Thefts

Hartford, CT: Suspect hospitalized for stabbing own neck during arrest at gas station
One man was hospitalized for self-inflicted injuries after he and another suspect wanted on attempted kidnapping charges were apprehended by police at a Hartford gas station Tuesday afternoon. Hartford Police said Farmington police notified them of two suspects that were at the south end of Hartford driving a carjacked vehicle. Police canvassed the area and found the suspected vehicle at a gas station on Wethersfield Ave. at around 3:24 pm. A male suspect, 30-year-old David O'Brien, entered the business, and police said detectives followed to make contact with him. O'Brien fled to the back of the store, took out a knife and started stabbing his own neck repeatedly, police said, and officials immediately began life-saving measures. An ambulance responded and transported O'Brien to the hospital, where police said he is listed in critical condition. wtnh.com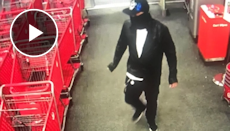 San Diego, CA: Authorities looking to identify man who set off fireworks in Target store
Law Enforcement from city, county and state converged on the Target store in Vista as a report of 'shots fired' came in. Law Enforcemnet moved quickly to move employees and customers out of the store. It was quickly discovered that fireworks were set off in a trash can. Deputies eventually deemed the area safe, but stayed on scene to investigate. No injuries were reported. fox5sandiego.com

Milwaukee, WI: Accused serial robber identified after leaving bag of cookies with fingerprint at scene of crime
A suspected robber was arrested thanks in large part to the fingerprints he left behind. According to Milwaukee police, Rasheed Harris entered a Walgreens on Jan. 17, and approached the counter with a bag of chocolate chip cookies. He then showed the clerk a handgun and demanded all the money in the register. After he obtained all the cash, officials say he took off but left the cookies behind. Harris was identified by the fingerprints he left on the bag of cookies. Authorities say Harris is tied to five other robberies, including two other Walgreens, a CVS, and two Family Dollar stores. His fingerprint was also lifted for one of those robberies. Harris is facing a federal charge of robbery and use of a firearm in relation to a crime of violence. cbs58.com

Jonesboro, AR: JT White Lumber employee a charged with theft of $2,500 of roof shingles

Houston, TX: Man ordered to prison for more than 40 years for multiple Christmas week robberies

Fort Worth, TX: Police Ask For Help Identifying Suspects in Three Recent Armed Robberies

Nashville, TN: Small business hit hard by shoplifting during pandemic; owner warns other businesses

Legislation

Bill advances to raise Kentucky's felony theft threshold
A bill to raise the minimum dollar amount required in Kentucky for the crime of felony theft cleared its first hurdle Wednesday with approval from the House Judiciary Committee. The measure would increase the minimum threshold for felony theft to $1,000 from the current $500. The result would be that property thefts under $1,000 would be considered a misdemeanor, which carries a lesser penalty. Under the bill, offenders would still be subject to a felony for committing three theft offenses of property valued between $500 and $1,000 within a five-year period. The felony threshold for several types of fraud — now as low as $100 — also would increase to $1,000 under the measure. kentucky.com


Counterfeit

Tampa, FL: Super Bowl: Police and Federal Agents bust pop-up shop selling counterfeit merchandise
Officers teamed up with the Department of Homeland Security Wednesday afternoon, arresting Mylik Webb of New York. Local, state and federal law enforcement officers warn that people from all over the country are setting up shop to flood Tampa Bay with counterfeit items. The makeshift business was located outside of a BP Gas Station on N. Nebraska Avenue. "It's hurting your community as a whole," said Adam Snyder, owner of Heads and Tails, a sports gear shop in Tampa. According to officials with the Department of Homeland Security, two recent raids netted more than 7,000 counterfeit items worth an estimated $50 million. abcactionnews.com
● AT&T – Buffalo Grove, IL – Armed Robbery
● AT&T Grayson, KY – Armed Robbery
● Beauty – Atlantic City, NJ – Armed Robbery
● Best Buy – Woodland Park, NJ – Burglary
● C-Store – Fort Worth, TX – Armed Robbery
● C-Store – Las Vegas, NV – Armed Robbery
● C-Store – Murfreesboro, TN – Burglary
● C-Store - Prince William County, VA – Burglary
● C-Store – Manassas, VA - Burglary
● C-Store – Groton, CT – Armed Robbery
● Electronics – Newport, VT – Burglary
● Guns – St. Martins, MO – Burglary
● Home Depot – Boulder, CO – Robbery
● Hotel – Newport, VT – Robbery
● JC Penney – Jefferson County, CO - Burglary
● Jewelry – Honolulu, HI – Armed Robbery
● Jewelry – Glendale, CA – Burglary
● Jewelry – Salado, TX – Burglary
● Jewelry – Knoxville, TN – Robbery
● Jewelry – Charlotte, NC – Robbery
● Jewelry – Concord, NC – Robbery
● Jewelry – Tulsa, OK – Burglary
● Restaurant – Pasadena, CA - Armed Robbery

Daily Totals:
• 13 robberies
• 10 burglaries
• 0 shootings
• 0 killed

---

None to report.

Submit Your New Hires/Promotions
or New Position
See all the Industry Movement
---



Feature Your Job Here For 30 Days -
70% Aren't On The Boards
Post your job listing
---
Featured Job Spotlights

Manager of Asset Protection & Safety Operations
Rockaway, NJ - posted Feb. 4
The Manager of Asset Protection & Safety Operations is responsible for the control and reduction of shrinkage and safety compliance for Party City Holdings, by successfully managing Asset Protection (AP) Safety programs and reporting...

Loss Prevention Auditor and Fraud Detection Analyst
Raleigh, NC - posted Dec. 14
As a Loss Prevention Auditor and Fraud Detection Analyst for Staples, you will conduct LP operational field audits remote, virtual and in person, within a base of 60 retail stores to ensure compliance to operational standards to drive operational excellence and preserve profitability....

Leader, Asset & Profit Protection
San Fran/Chicago/NY/West Palm Beach - posted Dec. 14
As the leader of the Data/Analytics & Investigations strategy, you should have strong analytical/investigation skills, the drive to innovate, and the ability to build strong partnerships to lead through the influence of others. They will be personable, open to learning, collaborating with others...

Regional Manager LP, Audit & Firearms Compliance
IL, WI, MN, IA, ND, SD, NE, OK, MO & KS - posted Dec. 9
The Regional Loss Prevention Manager is responsible for the control and reduction of shrinkage at the stores in their Territory. Investigate and resolves all matters that jeopardize or cause a loss to the company's assets...

Customer Success Specialists
Multiple Locations - posted October 9
The role of the Customer Success Specialist is to engage, empower, and excite our community. As a Customer Success Specialist, your primary responsibility is to ensure both retailers and law enforcement, who make up our community, have great experiences and achieve real crime reduction outcomes from using our platform. Apply Here

Sales Representatives
NuTech National - posted October 13
NuTech National, an established and rapidly growing 40+ year electronic security company is expanding our National Sales Team. Seeking motivated, driven and successful sales reps to expand our national retail and governmental vertical markets. Top pay, benefits and signing bonus available. Please apply to melissa@nutechnational.com

---

Latest Top Jobs


Vice President, Loss Prevention
San Francisco, CA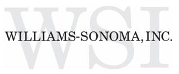 The Vice President of Loss Prevention reports to the Company's General Counsel and is responsible for leading the organization's global asset protection and security efforts. You will collaborate effectively across the Company. linkedin.com

Executive Director, Asset Protection
Rosemead, CA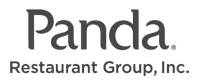 The Executive Director, AP is responsible for the company's AP function, protecting the company's integrity, people, processes, and assets from harm and loss. This position serves as the subject matter expert on a broad range of security standards and disciplines. pandarg.referrals.selectminds.com

Senior Director, Loss Prevention
Calabasas, CA


The Senior Director of Loss Prevention is responsible for setting and championing the Loss Prevention strategy for the enterprise, including retail stores, distribution centers, corporate offices and quality assurance labs. sjobs.brassring.com

Director, Asset Protection Solutions
Deerfield, IL


Responsible for developing and implementing department strategies and integrating efforts with division and company strategies, emphasizing product availability, inventory productivity, and cost productivity. jobs.walgreens.com

Senior Manager, Asset Protection
Atlanta, GA


The Sr Manager Asset Protection is responsible for ensuring that Asset Protection programs are fully implemented and are being executed per expectations within assigned distribution centers. careers.homedepot.com

BJ's Wholesale Regional AP Rollout - 8 New Positions


The Regional AP Manager oversees AP, security, theft, fraud, investigations, and related procedures within the field. The RAPM supports and continuously interacts with club management to analyze shrink, identify profitability gaps and address issues related to protecting company assets. See all the job listings

---

Featured Jobs
---
JOB TITLE
COMPANY
CITY/STATE
DATE ADDED

Vice President
Vice President
Mobilelink
Houston, TX
January 5
VP, LP
Williams Sonoma
San Francisco, CA
January 19

Director
Dir., Enterprise Safety & Security (International)
Adtalem Global Education
Miami, FL
January 28
Sr. Dir. Programs & Infrastructure
Albertsons
Boise, ID
January 19
Dir. National Investigations
Albertsons
Boise, ID
January 19
Director, Asset & Revenue Management
Caleres
St. Louis, MO
February 3
Dir. Field AP
Chipotle
Columbus, OH
January 13
Associate Dir. AP & Inventory Control
Crate & Barrel
Northbrook, IL
January 20
Dir. Risk & Analysis
Genesco
Nashville, TN
November 17
Dir. of Security
Goodwill Industries Group
South Bend, IN
January 29
Dir. Safety/Risk Mgmt.
Goodwill of SE Louisiana
New Orleans, LA
April 2
Sr. Dir. LP
Harbor Freight Tools
Calabasas, CA
January 28
Deputy Dir. Global Security & Trade Compliance
IAP Worldwide Services
Cape Canaveral, FL
November 24
Dir. Global Distribution Safety & Security
Michael Kors
Whittier, CA
January 6
Dir. Physical Security
Netflix
Los Angeles, CA
January 5
Executive Dir. AP
Panda Restaurant Group
Rosemead, CA
January 28

Parker's C-Stores

Savannah, GA

June 3

Sr. Dir. AP
Rite Aid
Camp Hill, PA
January 21
Director, AP Finance & Analytics
Rite Aid
United States
January 26
Sr. Dir. Environmental Health & Safety
Ross Stores
Dublin, CA
October 9
Dir. Safety & LP
Trinity Logistics
Milford, DE
February 2
Dir. Corporate Security
Veritiv
Atlanta, GA
January 7
Security Director
Visa
New York, NY
January 22
Dir. AP Solutions
Walgreens
Deerfield, IL
January 28

Corporate/Senior Manager
AP Operation Manager

Follett Corporation

Westchester, IL

January 7

Sr. Mgr AP
Home Depot
Atlanta, GA
January 28
Group Investigations Manager
JCPenney
Plano, TX
January 19

---


---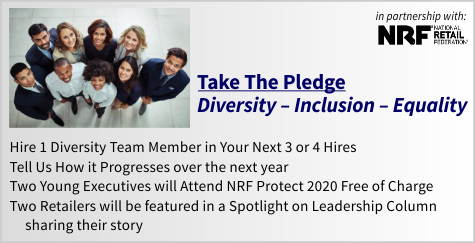 ---

Being too close to the trees to see the forest is an expression that also fits not appreciating the role you play on your own team. With the needs of the day seemingly always taking priority, it's difficult for some to step back and truly see the value you can add to your own team. Realizing it and accepting the responsibility as a team member is half the battle. But doing something with it and truly adding value is what helps the team win the game. Every group, every department is in fact a team and every member plays a vital role towards the success and the survival of that team. That's why that old expression - One for all and all for one - took such a hold in literature. Because it is that simple. The hard part is taking responsibility for it.

Just a Thought,
Gus



(content subject to approval)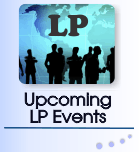 ---

Recruiting?
Get your job e-mailed to everyone... everyday
Post on our Featured Jobs Board!
Not getting the Daily?
Is it ending up in your spam folder?
Please make sure to add d-ddaily@downing-downing.com to your contact list, address book, trusted sender list, and/or company whitelist to ensure you receive our newsletter.
Want to know how? Read Here



36615 Vine Street, Suite 103
Willoughby, OH 44094
440.942.0671
copyright 2009-2019
all rights reserved globally