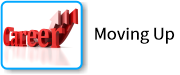 ---
Marcus Hoefliger promoted to VP of Marketing for Auror

Marcus has been with Auror for more than four years, starting with the company in 2018 as Director of Market Development - AU/UK/EU. Before his latest promotion to VP of Marketing, he served as Director of Marketing for three years. Auror is the platform for retailers to prevent crime, reduce loss, and make stores safer. It does this by transforming intel reported by frontline teams into intelligence - intelligence that removes offender anonymity and enables teams to safely prevent crime. Congratulations, Marcus!

Frederick Brewster named AVP, Director of Asset Protection & Corporate Security for Zips Car Wash LLC


Before joining Zips Car Wash as AVP, Director of Asset Protection & Corp Security, Frederick spent nearly four years as Director of Asset Protection & Enterprise Risk for Anytime Fitness. Prior to that, he served as Area Manager, LP Store Operations for Ulta Beauty. Earlier in his career, he held LP/AP roles with Family Dollar, Blockbuster, TJX Companies, and Rent-A-Center. Congratulations, Frederick!

See All the Executives 'Moving Up' Here

Submit Your New Corporate Hires/Promotions or New Position

---

---

TMA-AVS-01 Alarm Validation Standard Receives ANSI Accreditation



The Monitoring Association (TMA) Standards Committee has received confirmation that its TMA-AVS-01 Alarm Validation Standard has received official ANSI accreditation. Initiated in 2020, the standard provides a method of creating an alarm scoring or classification metric for unauthorized human activity detected by alarm systems. The alarm scoring will assist law enforcement with resource allocation and Call-for-Service prioritization. The standard is available for download at https://tma.us/standards/tma-avs-01-alarm-validation-standard/.

Read more here

---
---

The U.S. Crime Surge
The Retail Impact

'Combating Organized Retail Crime Act' in the News
Cortez Masto, Grassley sponsor bill looking to reduce organized retail crime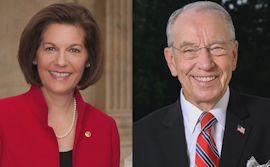 The Combating Organized Retail Crime Act is a new bill that looks to crack down on organized retail crime across the country, and one of Nevada's senators is at the forefront of it.

"This isn't a partisan issue, this is all of our communities coming together to deal with this crime and making sure that law enforcement has the tools to combat it," explained Senator Catherine Cortez Masto.

It's been an issue across the country. Organized criminals stealing merchandise from retailers, and then turning around and selling it for a profit. Perhaps it's not a surprise given her background as Nevada Attorney General that Cortez Masto is looking to do something about it. She is co-sponsoring the bill with republican Senator Chuck Grassley hoping to crack down on retail theft.

Part of the plan involves aggregating stolen items.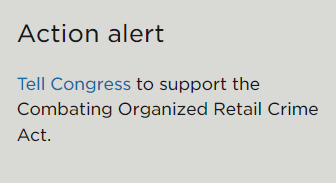 "When you aggregate all of those items they are no longer a misdemeanor they become a felony," she stressed. "And with a felony comes more accountability. Comes jail time. And more oversight from our judicial system which is what we need to stop these criminals from working together."

Douglas County Sheriff Dan Coverley says the value of stolen goods that results in a felony has been raised recently here in Nevada, and he wants to see it go back to the way it was with so many criminals seemingly aware of where the line is drawn.

"It's just easier (for stores) to take the loss and pass it on to the consumer," he said. "And have no doubt that is what is happening. You and I are paying more because someone else is stealing." kolotv.com


Another State Rolls Out ORC-Fighting Legislation
Gov. Lujan Grisham announces legislation to tackle organized retail crime
Gov. Michelle Lujan Grisham on Monday announced the introduction of legislation designed to combat the funding of organized crime through retail theft and support the prosecution of organized retail crime.

Sponsored by Rep. Marian Matthews, House Bill 234 will target offenders funding organized crime through retail theft, including by creating the crime of organized retail crime in state statute and allowing for the aggregation of multiple retail theft crimes over a period of time in order to target repeat offenders. The bill was introduced following the governor's creation of the Business Advisory Council on for Crime Reduction last week, which will ensure that New Mexico's business community has a voice in decisions around public safety policy. A 2021 report from the Retail Industry Leaders Association detailed the total estimated economic impact of stolen sales in New Mexico at $819.8 million.

HB 234 does the following:

• Amends the crime of "shoplifting" to allow prosecutors to aggregate the retail market value of merchandise shoplifted from the same or multiple retailers over the course of ninety days so the prosecutor can charge them with a higher felony (determined by the value of merchandise stolen) rather than a bunch of misdemeanors for each theft.

• Creates a new crime of "organized retail crime" for those who engage in a concerted effort with others to: steal or help steal merchandise worth $2,500 or more over the course of a year; receive, purchase or possess merchandise worth $2,500 or more over the course of a year knowing or believing it is stolen; or recruits, coordinates, organizes, supervises, directs, manages, or finances another to commit organized retail crime or shoplifting (regardless of the amount of merchandise stolen). Those convicted or organized retail crime are guilty of a second-degree felony.

• Expands the definition of "robbery" to include the use or threatened use of force or violence to retain anything of value stolen from another person or to effect an escape from the scene of a theft.

• Redefines the definition of "racketeering" to include "organized retail crime," which allows convictions for organized retail crime to serve as a predicate offense for a racketeering charge (in addition to the organized retail crime conviction). governor.state.nm.us


New York Criminal Justice Reforms Blasted After 100% Spike in Shootings
Child shooting deaths in New York reignite debate over criminal justice reform plan

Fatal shootings of victims younger than 18 spiked 100% in the last five years in NYC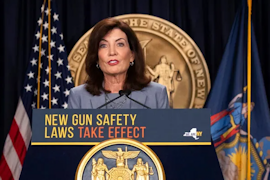 In 2022, nearly 150 shooting victims younger than 18 died in New York City, which is about a 100% increase over a five-year period, New York Police Department data showed. Now, lawmakers on both sides of the aisle are sounding the alarm over the lack of criminal justice reform.

After New York's crime wave dominated the 2022 midterm cycle — and flipped several seats in the GOP's favor — the state's leaders in Albany are now answering the voters' calls to tighten up bail laws and fund police departments. But it might not be the approach that the Republican delegation can get on aboard with.

The problem lies with the aftermath of the state's 2020 cashless bail law, which Republicans say allowed for a "revolving door" of repeat offenders to be cycled on and off the street.

"We have these new laws in Albany that are just a few years old that are just spiking our crime because people aren't held accountable anymore," said Tenney. foxnews.com


The Great Debate Over Mass Shooting Prevention
California Has 100+ Gun Laws. Why Don't They Stop More Mass Shootings?

The state is still reeling from back-to-back attacks that left at least 19 people dead. The killings have spurred lawmakers to call for more regulations.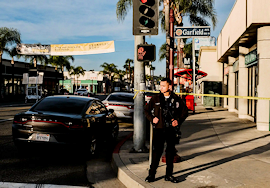 California bans guns for domestic violence offenders. It bans them for people deemed a danger to others or themselves. There is a ban on large-capacity magazines, and a ban on noise-muffling silencers. Semiautomatic guns of the sort colloquially known as "assault weapons" are, famously, banned.

More than 100 gun laws — the most of any state — are on the books in California. They have saved lives, policymakers say: Californians have among the lowest rates of gun death in the United States.

Yet this month, those laws failed to stop the massacres of at least 19 people in back-to-back mass shootings. The tragedies in Monterey Park and Half Moon Bay have confounded Americans who regard California as a best-case bastion of gun safety in a nation awash with firearms.

Inside the state, gun rights proponents say the shootings show that California's strategy is a failure. Gun safety groups, meanwhile, have already begun mobilizing for more laws and better enforcement. As details emerge in the investigations, numerous shortcomings have been highlighted, even with California's voluminous law. nytimes.com


Explainer: The Myths and Realities of Retail Crime

The impact of losses caused by shoplifting is complicated, and numbers alone don't tell the whole story — the consequences can reach everything from employee morale to customer experience.

Even as inventory losses caused by factors such as theft and fraud reach into the billions, the average shrink rate in the retail industry has hovered around 1.5 percent for a decade.

More than profits, retailers panicking over retail crime are worried about customer experience and employee morale as the labour shortage drags on.

Retailers are weighing the costs and benefits of putting merchandise behind plexiglass, hiring security guards and deploying new technology, like cameras and RFID tags on merchandise. businessoffashion.com


How lawmakers plan to tackle CA gun violence in wake of mass shootings

Do mass shootings cause more mass shootings? Research is divided

---

COVID Update

668.8M Vaccinations Given
US: 104.1M Cases - 1.1M Dead - 101.2M Recovered
Worldwide: 675.1M Cases - 6.7M Dead - 647.4M Recovered


Private Industry Security Guard Deaths: 362
Law Enforcement Officer Deaths: 830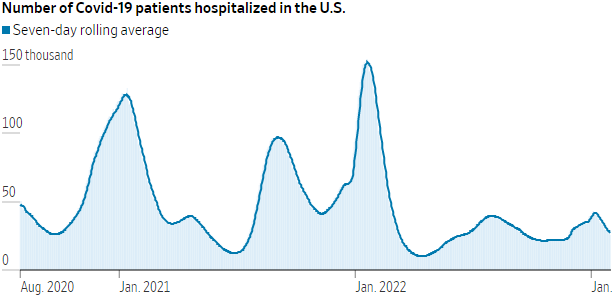 Big Companies Pushing Employees Back into the Office
Does Starbucks and Disney's Return to The Office Indicate The End of an Era in Corporate America? Not Necessarily.

Do such headlines represent the reality of a new wave or are they just clickbait for anxious workers who want to avoid the threat of a forced office return?

Given the extensive headlines about Disney and Starbucks ordering employees back to the office, you might think that it's the beginning of a new back-to-office return across the board. Yet do such headlines represent the reality of a new wave or are they just clickbait for anxious workers who want to avoid the threat of a forced office return?

Recent survey data from The Conference Board provides a surprising insight into how companies are approaching the hybrid workplace policy. After surveying 1,100 corporate executives across several industries around the globe, including 24% from the U.S., The Conference Board revealed that Disney and Starbucks represent the exception, not the rule. In fact, of the CEOs from the U.S., a tiny proportion — 3% — indicated they would decrease the availability of remote work in their companies. Disney and Starbucks belong to that 3%.

By contrast, 5% said they would expand it. In short, it's likely that 2023 will see a slight expansion of employees working remotely. These findings suggest that the majority of companies are finding the hybrid workplace policy to be a successful solution for their organization. entrepreneur.com


Remote Work Rates Are Slipping
More than half of employees went into the office last week
More than half of workers in major US cities went to the office last week, the first time that return-to-office rates crossed 50% of their pre-pandemic levels.

An index of building occupancies in 10 major metro areas increased 0.9 percentage points to 50.4% in the week ended Jan. 25, according to security firm Kastle Systems. All of the cities tracked by the company — including San Francisco, Chicago and Austin, Texas — reached return-to-office levels of 40% or above, which was also a post-pandemic first.

Most of the cities tracked saw their occupancy hold steady or rise, including New York, where it increased to 47.5% for the week, and San Francisco, which rose more than two percentage points to 45.9%. Austin had the highest level, at almost 68%, while the San Jose, California, area that includes much of Silicon Valley was the lowest, at 41%. fortune.com


No More Free COVID Testing & Treatment?
These benefits will disappear when Biden ends the Covid national and public health emergencies in May
President Joe Biden intends to end the Covid-19 national and public health emergencies on May 11, the White House said Monday. That means that many Americans could have to start paying for Covid-19 testing and treatment after the declarations cease. cnn.com


DOJ Coronavirus Fraud Task Force Getting Results

Focus Shifts Away from COVID-19 Prevention Toward Preventing Severe Cases

China's Covid Tsunami Recedes, Bringing Relief, Grief and Anxiety

---

National Conference of State Legislatures (NCSL)

State Crime Data and Strategies to Lower Crime

Part 1 of a 4 Part Series

2021 FBI Crime Index: 'Insufficient Data to Make Reliable Estimates'
Council of State Governments Justice Center Informs State Legislators

United States data on violent crime, arrests



In 2021, 11,802 (62.76%) of 18,806 law enforcement agencies in the United States reported crime data to the FBI, covering 65 percent of the nation's population. This was too few agencies to make reliable national estimates of violent crime in 2021, therefore the national crime data presented on this page end in 2020.

A list of law enforcement agencies in the United States that reported no or insufficient 2021 data to the FBI.

Top 10 PD's Not Reporting Crime Data - 37.24% of LE Agencies Failed to Report Crime Data

Top Two Most Populated Regions Not Reporting: New York City & Surrounding Counties & Los Angeles and surrounding Counties

1. New York City PD– NY -
2. Los Angeles PD – CA - Los Angeles -
3. Phoenix PD – AZ – Maricopa -
4. Suffolk County PD – NY – Suffolk -
5. Miami-Dade County PD – FL - Miami-Dade -
6. Nassau County PD – NY – Nassau -
7. San Jose PD – CA - Santa Clara -
8. Hillsborough County Sheriff's Office – FL –
9. Los Angeles County Sheriff's Office – CA - LA
10. Orange County Sheriff's Office – FL – Orange



8,300,377
4,000,587
1,708,960
1,303,112
1,186,380
1,053,945
1,029,542
1,022,128
921,671
905,376
21,432,078 csgjusticecenter.org

---

Industry News

52 Stores Hit with $300K+ in Fines for Excessive Price-Scanning Errors
North Carolina fines dollar stores, Walmart for price-scan overcharges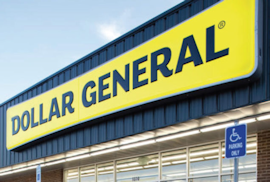 Fifty-two retail stores statewide, including three in the greater Port City region, paid fines to a state agency for excessive price-scanning errors in the fourth quarter of 2022.

The N.C. Department of Agriculture and Consumer Services' Standards Division announced shops in 33 counties remitted more than $300,000 in fines. Three stores were cited in Brunswick County.

Unannounced inspections of price-scanner systems are held regularly to ensure accuracy in prices advertised in stores match to registers upon checkout. The division said roughly a quarter of inspections fail.

Inspectors conduct followups when stores have a 2% error rate on overcharges (undercharges are also reported but do not count against a store). Reinspections are held every 60 days and penalties are calculated if a follow-up inspection doesn't pass muster.

"Overcharges cost consumers, so we remain vigilant in inspecting stores in order to protect consumers," Agriculture Commissioner Steve Troxler said in a release. portcitydaily.com ncagr.gov


National Labor Relations Board Accuses Apple of Violating Worker Rights
Apple Executives Violated Worker Rights, Labor Officials Say

Apple's workplace policies "interfere with, restrain, or coerce employees," the National Labor Relations Board found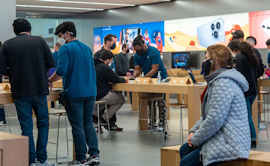 Prosecutors at the National Labor Relations Board (NLRB) found that "various work rules, handbook rules, and confidentiality rules" imposed by Apple "tend to interfere with, restrain or coerce employees" from exercising their rights to collective action, an NLRB spokesperson said on Monday (Jan. 31), according to a Bloomberg report.

Some of Apple's statements and conduct amount to violations of the National Labor Relations Act (NLRA), the agency found. The original complaint, brought to the NLRB by an ex-employee, cited as an example a September 2021 email to employees from Tim Cook, Apple's CEO. In the email, Cook wrote that "people who leak confidential information do not belong here," after two pieces of information from an internal meeting—frequently testing unvaccinated employees and details of a legal battle against Epic Games—leaked to the press.

In the midst of such suppressive subtext, the NLRB argued, workers will be reluctant to confront their employer or take issues to the media or the government. Unless Apple settles, the NLRB will issue a complaint against the company. qz.com bloomberg.com


Risky business: How suppliers defend themselves against retail bankruptcies

Retailers and their vendors go through a delicate dance when a Chapter 11 looms, with financial hazards for both sides.

The question of whether to ship to a retailer in distress or even bankruptcy is rarely an easy one for suppliers. When Party City filed for Chapter 11 last week, it owed critical domestic vendors more than $10 million for goods already shipped, and another $25 million to foreign vendors.

The story is typical of retail bankruptcies. No supplier wants their customer to fall into Chapter 11, yet tightened payment terms can accelerate a liquidity crisis. "It could snowball," said Dennis Cantalupo, CEO of Pulse Ratings, a credit analysis firm covering the retail space. "Suppliers are just responding to the retailer paying them slower." retaildive.com


NYC, HIGH LIFE Clothing Brand Retail & Wholesaler Settles DOJ Civil Fraud Suit for $1.3 Million Underreporting Value of Imported Goods
The settlement resolves claims that HIGH LIFE underreported the value of 67 apparel shipments in order to avoid paying the full customs duties owed. Under the settlement agreement approved by U.S. District Judge Victor Marrero, HIGH LIFE has agreed to pay $1.3 million to the United States and has made admissions regarding certain conduct alleged in the Government's Complaint. justice.gov


More Bed, Bath & Beyond closures announced: Full list of closing stores
The latest list of store closings includes 87 namesake Bed, Bath & Beyond stores, 50 Harmon drugstores and several buybuy Baby locations.

Aldi supports Gulf Coast expansion with new regional HQ and DC; plans 100 stores

Prospects for the global economy are improving, as worst fears fade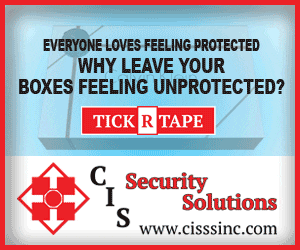 ---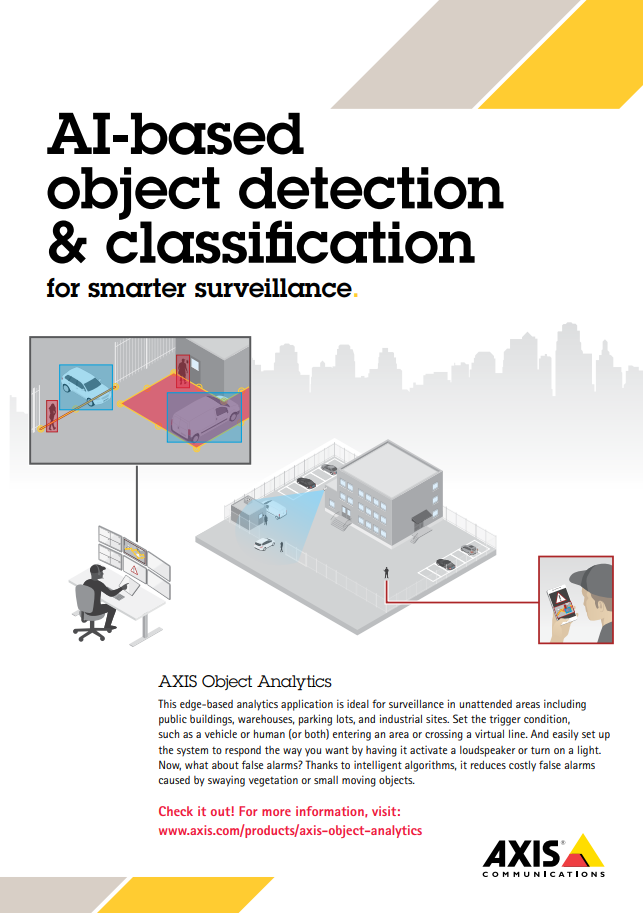 ---
---

Inside Look At Walmart's Massive Cybersecurity Operation
A first-hand look inside Walmart's robust security operations

The scope of Walmart's security operations speaks to the lengths enterprises must go to remain secure.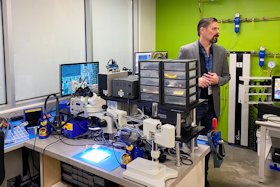 If security is not a priority for a customer, Geisler said, Walmart still wants customers to trust it will do what's right.

Many businesses don't make security a priority until it's too late. The costs of cybercrime damage are expected to reach $8 trillion this year, up from $6 trillion in 2022, and the World Economic Forum is warning of the potential for global instability following a catastrophic cyber event.

Yet, continued investment in business cybersecurity is not guaranteed as the market navigates a downturn.

In an era where breaches are the norm and consumers grow apathetic to privacy, an emphasis on security and trust goes underappreciated. Fines imposed by the Federal Trade Commission or the European Union's data privacy efforts do little to change enterprise treatment of data. Repeat offenders say they are investing in cyber, but additional spending does little to show security cultures can change.

For Walmart, its seriousness about security is depicted through its scale. Its cyber hubs have a global footprint, allowing Walmart to run security operations 24/7/365 with the help of shift work and time zones (a security operations center in Bangalore, India complements the schedules of U.S.-based security staff, for example).

Each year, those SOCs process an average of six trillion data points each year — data Walmart internalizes and shares with the broader security community. The company also operates a fully accredited forensics lab to aid data recovery, complete with a clean room, specialized X-ray technology and hot-air soldering. And a tour of one of its data centers, where rule-enforcing staff flanked curious guests, illustrated operational redundancy.

There's little room for failure, just failover.

Walmart does not share information on how much it spends on cybersecurity, nor does it say what percent of its 20,000 Walmart Global Tech employees — responsible for operating the retailer's foundational technology — work in infosec. A tour of Walmart's facilities only hints at the scope of its operations, but an up close look close indicates few companies could independently run at such scale.

Walmart's cybersecurity is not just a best-in-show example. It may be the exception. cybersecuritydive.com


Cybersecurity Industry Not Immune to Latest Layoff Spree
The Effect of Cybersecurity Layoffs on Cybersecurity Recruitment

How a layoff-induced influx of experienced professionals into the job seeker market is affecting or might affect, the skills gap and recruitment in cybersecurity.


Cybersecurity is not immune to the current round of staff trimming – and it includes security leaders as well as security engineers. Ultimately, it's a cost cutting exercise; and organizations can save as much money by cutting one leader's position as they can by cutting two engineers. "Organizations are asking themselves if they can survive letting one person go but still get the job done with the remaining team," explains Sasson. "If the answer is yes or even maybe, they're tending to let go of the more highly paid and highly skilled people because they think maybe they can do more with less."

That's a top-down approach to staff reductions, but the same argument is used in a bottom-up approach. Joseph Thomssen is senior cybersecurity recruiter at NinjaJobs (a community-run job platform developed by information security professionals). "A company that is not security focused may feel like they can rely on their senior employees to pick up lower-level responsibilities," he said, "and this can be detrimental to a security team."

The overall result is that we now have laid off cybersecurity engineers looking for new employment, and we have employed cybersecurity leaders looking for alternative and safer positions. "Many of these layoffs in cybersecurity seem to be short-term attempts to save money," adds Thomssen – but he fears it may backfire on companies reducing their security workforce. Expecting fewer staff to take on more responsibility will likely have a detrimental effect – it may cause burnout. "I call it the layoff/quit combination," he said.

Of course, there are many cybersecurity experts who believe this is a false and dangerous approach, and that cybersecurity is a necessity that should be expanded rather than cut. But that is an argument put forward by every business department in times of economic stress.

One effect of the cybersecurity layoffs and the accompanying increase in the number of experienced people seeking employment is that the recruitment market is moving from a candidate market toward a hirer market – just like home buying fluctuates between a buyer and a seller market depending on supply (properties available) and demand (money to buy). securityweek.com


More Global Cybercrime Cooperation
The Abraham Accords expand with cybersecurity collaboration
The United States and four allies in the Middle East and North Africa are announcing today that they're formally expanding a 2020 deal normalizing relations between Israel and a handful of other nations in the region to include cybersecurity.

The arrangement, which is still developing, will involve increased sharing of information on cybersecurity threats, as well as the potential for tabletop exercises and more, among some signatories of the Abraham Accords. Department of Homeland Security Undersecretary for Strategy, Policy and Plans Rob Silvers, who traveled to Israel for the announcement and further talks, said the expansion builds on existing cyber collaboration between Israel, the United Arab Emirates and the United States to include Bahrain and Morocco.

"We'll be meeting as a group to chart out how we can deepen our work on cyberdefense," Silvers told The Cybersecurity 202 in an exclusive interview. "Our countries face common cyber challenges — obviously, we all face cybercrime, ransomware and so forth.

"Iran is a dangerous, destabilizing actor across the region," Silvers said. "We have seen their attacks on U.S. targets as well as targets across the Middle East."

One potential policy concern arising from the agreement: Bahrain, Morocco and the UAE have all been accused of abusing spyware, and the UAE in particular has a history of using cyber for malign purposes. Critics say it's concerning that the U.S. government, which has sanctioned spyware firms like NSO Group, would support those countries' cyber activities given their histories of allegedly using hacking tools maliciously. washingtonpost.com


New CISA Supply Chain Security Office
CISA establishes new office to 'operationalize' supply chain security


The Cybersecurity and Infrastructure Security Agency is building out a new supply chain risk management office to help agencies, industry and other partners put a torrent of recent guidance and policies into practice.

The new office is being spearheaded by Shon Lyublanovits, a former General Services Administration official. She now leads the project management office for cyber supply chain risk management (C-SCRM) within CISA's cybersecurity division.

In 2018, Congress passed the Strengthening and Enhancing Cyber-capabilities by Utilizing Risk Exposure (SECURE) Technology Act, establishing the Federal Acquisition Security Council to develop government-wide policies and criteria for security IT supply chains.

The council has designated CISA as its "information sharing agency," according to Sean Peters, deputy program manager for the FASC at the Office of Management and Budget.

Agencies have jump-started efforts to develop their own C-SCRM programs, while new laws and executive orders continue to pile on additional requirements and considerations for managing risks in the technologies the government purchases. federalnewsnetwork.com


On deck for the business of cybersecurity: Fire sales and due diligence

Got pop-ups? How to stop them, according to cyber security experts

---

De-Escalating Violence in Retail Settings

Retail de-escalation training video produced by RCC, EPIC Risk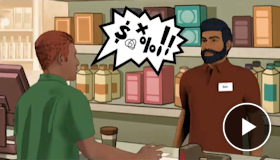 RCC has partnered with EPIC Risk, RCC's Loss Prevention Advisory Committee, and several training and HR representatives from member companies to create a de-escalation video intended for front-line workers and management.

Incidents of retail violence are on the rise across the country and we hear often from our members that the safety of their workers is their primary concern.

It has been a priority for RCC to create a video that could be used by all retailers as a training aid that could be easily shared with all workers.

Click here to watch

---

Confessions of a Canadian Shoplifter
As food costs soar and self-checkouts multiply, more people are stealing — and they're not sorry

Retailers are losing billions & fear a recession will only make the problem worse.

Tony has been shoplifting most of his food and he feels no guilt. "I shoplift 80 per cent of my groceries," the Toronto-based 32-year-old said, speaking on condition of anonymity. Since moving to the city from North York two years ago, his monthly pay of $2,000 isn't enough to live on amid rising costs, he said, and he's struggling to pay the bills.

Shoplifting — theft under $5,000 — is a criminal offence in Canada. But that hasn't deterred Tony, who feels that stealing from big supermarket chains to survive should not be a crime.

Shoplifting has surged across the country in recent months thanks to rising prices and the introduction of more self-checkout machines, retailers and industry experts say. Ironically, retailers' increasing reliance on self-checkouts to slash labour costs and fill staffing gaps is now making it easier for shoppers to steal — and it's costing stores billions.

Shoplifting on the rise

While data on shoplifting incidents for 2022 is not yet available, shoplifting was on the rise well before the pandemic hit. Before 2020, rates of shoplifting had been increasing for six years, with larger increases in 2018 and 2019, according to data from Statistics Canada. From 2010 to 2019, the rate of shoplifting incidents jumped 39 per cent.

But as businesses were forced shut and Canadians stayed indoors due to nationwide lockdowns beginning in March 2020, shoplifting incidents plummeted, declining by 35 per cent during the first pandemic year, and then rising three per cent when stores reopened to in-person shopping in 2021.

'Taking advantage'

Consumers grappling with soaring food prices are directing their ire at supermarkets, with accusations they are profiting from the worst inflation Canadians have seen in decades. And in fact, the country's big three supermarket chains — Loblaw, Empire (Sobeys) and Metro — have seen their profits rise as food prices have climbed, according to a recent Star analysis.

In response, some shoplifters are justifying their actions as retaliation for what they see as corporate greed or simply as a means to obtain necessities they can no longer afford. thestar.com


Armed Store Robberies Front & Center in Canada's Supreme Court Ruling
Canada's high court upholds mandatory prison sentences for two separate armed robbery cases

Mandatory minimum sentences for gun crime constitutional: Supreme Court
Sentencing convicted criminals who break the law with firearms to mandatory prison terms doesn't violate Canada's Constitution, the country's top court ruled Friday.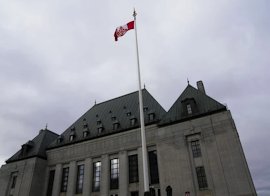 In a majority decision, the Supreme Court of Canada ruled mandatory sentences handed out in two separate armed robberies by Alberta courts do not amount to a violation of Sec. 12 of the Charter of Rights and Freedoms, prohibiting cruel and unusual punishment.

Two cases formed the basis of the decision. In September 2016, Curtis Zwozdesky acted as the getaway driver for two masked men who robbed a store in northeastern Alberta — a crime that saw the two hold-up men assault employees and fire a gun at a shelf.

Arrested and pleading guilty to robbery with a firearm, Zwozdesky challenged the mandatory four years handed to him during sentencing. The judge found his sentence wasn't grossly disproportionate, but still handed him three years.

Another case involved the robbery of an Edmonton store in June 2017 where 24-year-old Ocean William Storm Hilbach and his 13-year-old accomplice violently robbed and assaulted employees, making away with $290 in lottery tickets.

Hilbach, who was on probation and subject to a firearms prohibition, held an unloaded shotgun on employees while his accomplice assaulted them. At trial, Hilbach pleaded guilty to robbery using a prohibited firearm and was handed the offence's mandatory minimum of five years in prison.

The previous government, under Prime Minister Stephen Harper, introduced mandatory minimum sentences for a number of offences — an effort to crack down on crime. Conservative justice critic Rob Moore praised the Supreme Court for upholding what he called a "common sense" policy.

Moore accused Prime Minister Justin Trudeau of undoing work by the Conservative Harper government to take action on violent crime, contributing to a "catch-and-release" style justice system. o.canada.com


Canada Dealing With Crime Closures
Crime-plagued Canadian McDonald's that police had to visit on daily basis

'When you come here, you're afraid,' one resident said of McDonald's location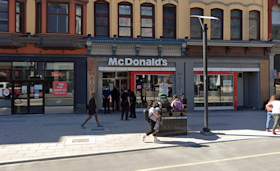 A crime-plagued Canadian McDonald's that gained international notoriety nearly a decade ago for a viral video of a brawl involving a raccoon is set to close. The franchise owner of the McDonald's on Rideau Street in Ottawa told Insider this month that the location will close, saying it was "a business decision based on the viability of this specific site."

Crime was part of the routine at the fast-food spot, where police responded to various incidents of drug use and violence.

"Officers attend this location on a daily basis to address issues including vagrancy, liquor license violations, illicit drug use, and incidents of violence," former Ottawa Police Chief Charles Bordeleau wrote to the CEO of McDonald's Canada in March 2019, Insider reported.

In 2017 alone, local police responded to the McDonald's 900 times, according to Bordeleau, and received 843 calls for police in 2018. Police responded to the location seven times a day for two days in a row in April 2019, he said. foxbusiness.com


Canada's Supply Chain Issues Will Continue
Supply Chain Issues For Canadian Retailers Expected Into 2025: Expert
Interestingly 2022 was a period of adjustment across the supply chain, and it still continues to evolve as we enter 2023, says expert Gary Newbury.

"As consumers flocked back to stores, retailers found, once again, they were in a mad scramble to rebalance demand and their, often disjointed inventory position. War broke out late February and the world discovered complex supply chains originating or going via Ukraine. Energy reliance within the EU on Russia became abundantly clear, spiking further inflationary pressures. Some doubt has existed whether Canada is in a recession. The rapid upward trajectory of interest rates during 2022, suggested the Bank of Canada thought we were and started market interventions to calm inflationary pressures, I would argue a year too late."

Newbury said the years 2023 and 2024 need to be looked at together as he believes we still have another two years of supply chain adjustment and transformation ahead until the final stage of rebalancing during 2025 arrives. retail-insider.com


'I Couldn't Stay Closed':
How Canadian Tire helped Port Colborne citizens through the storm

Best Buy Canada reportedly laying off 700

Zellers To Launch Food Trucks In Effort To Drive Traffic To Bay Stores

Subway Strategically Increasing Pace Of Canadian Location Expansion

---

Canada COVID Update

No Major Surge in Hospitalizations in Canada
Canada in 'better shape' than predicted in face of XBB.1.5, expert suggests
The potential for a rise in infections and reinfections from the new COVID-19 variant XBB.1.5 appears to be in the "rearview mirror," according to one expert.

University of Toronto epidemiologist Prabhat Jha told Global News that he is "cautiously optimistic" as the variant nicknamed "Kraken" doesn't appear to be leading to a big increase in hospitalizations.

"If (XBB.1.5) causes reinfections in people or new infections in the uninfected, then we could have a problem," he said. "But if that were going to happen, it should have happened by now. I'm cautiously optimistic it's mostly in the rearview mirror."

While infection data is not as compressive as at the beginning of the pandemic due to governments not participating in active collection anymore, Jha said that wastewater indications have been encouraging, based on patterns he is seeing and what has happened in the past. globalnews.ca


Canada COVID Restrictions Continue to Ruffle Feathers
Tucker Carlson suggests that the US should send an armed force to 'liberate' Canada from Justin Trudeau

He compared Trudeau to Fidel Castro and said he was "completely in favor of a Bay of Pigs operation."

Fox News Host Tucker Carlson suggested that the US should send troops to "liberate" Canada from Prime Minister Justin Trudeau.

While interviewing Canadian college professor David Azerrad on his Fox Nation show, Carlson compared Trudeau to Cuban communist leader Fidel Castro and referenced the trucker protests against COVID-19 restrictions last year. businessinsider.com


Post-COVID Retail Bankruptcies Not As High As Expected In Canada
The tsunami of business creditor protection filings expected to take place as a result of the COVID pandemic simply hasn't happened but more of them are likely to materialize this year with the end of government support programs.

'COVID is not done,' Canadian disease expert says ahead of WHO announcement

No 'elevated risk' of stroke from Pfizer's bivalent COVID shot, Health Canada says

Police Capture Armed Robber Considered Canada-Wide 'Risk to Public Safety'
Victoria police capture wanted man who was deemed immediate threat to public
Police in Victoria have located and arrested a man who was wanted on Canada-wide warrants and was deemed an immediate threat to the public. James Allin, 52, had been sought by police since November after his statutory release was suspended. Allin was serving a sentence for armed robbery with a firearm and was considered a risk to public safety, police said. Allin was arrested Monday in Victoria's Rock Bay neighbourhood. He was the subject of two public safety notices from Victoria police in November, when police warned that Allin should not be approached and anyone who encountered him should call 911 immediately. vancouverisland.ctvnews.ca


Employees choked by man in robbery at Shoppers Drug Mart in Oakville
Halton police say two pharmacy employees were assaulted during the daylight robbery of an Oakville Shoppers Drug Mart on Sunday, Jan. 22. At around 2:45 p.m., a man entered the Shoppers at 351 Cornwall Rd., and ordered employees to open the narcotics safe, police said. The safe had a time delay requirement and would not open. Police allege the suspect choked two employees during the robbery and stole some other medications from the counter before fleeing the area. He was seen leaving in a grey sedan. thespec.com


Nanaimo store robbed by knife-wielding suspect

Halifax police investigate alleged grocery store robbery

Man charged in 2 separate store robberies, fight with Toronto officers during arrest

Two Mississauga teens charged with armed robbery of Canadian Tire in Oakville

Windsor police seek suspects in Christmas armed robberies
---


How a Potential UPS Strike Would Impact E-Commerce
UPS Faces Rising Labor Costs, Strike Risk in Upcoming Union Fight

'The strike would throw package delivery into chaos'

United Parcel Service Inc. will pay more for labor after replacing a union contract that expires in July. The main question for Chief Executive Officer Carol Tomé is how much more — and if it's enough to avoid a strike that would throw package delivery into chaos.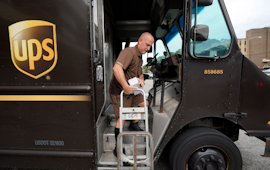 In what are likely to be the most contentious talks since UPS workers were on strike for 15 days in 1997, the Teamsters union, which represents 340,000 UPS employees, says it seeks to increase wages for part-time workers to more than $20 an hour and eliminate a controversial two-tiered wage system. On the table will also be demands for air conditioning in vehicles and for blocking inward-facing cameras.

Teamsters President Sean O'Brien is promising a hard fight. He won election in late 2021 on a vow to get tougher with UPS and correct what he says was a flawed contract forced on workers in 2018. The union is also shortening the negotiation period with UPS. Talks on the nationwide contract will begin April 16, O'Brien said in an interview. The current contract ends on July 31.

UPS delivers about 20 million packages a day in the US, making it the second-largest ground courier behind the US Postal Service. If UPS workers were to walk out, it would likely be impossible for the postal service and rival FedEx Corp. to cover the volume from UPS's customers, which include Amazon.com Inc. A strike now in the era of e-commerce would have a much bigger impact than in 1997, when most packages were sent by businesses and parcel networks operated five days a week instead of non-stop.

"It's pretty clear that it's going to be spicy," Ravi Shanker, a Morgan Stanley analyst with an underweight rating on the stock, said of the negotiations. He predicts UPS may increase compensation as much as 10% a year. finance.yahoo.com


Judge Slams Amazon for 'Illegal' Anti-Union Activity
Amazon illegally threatened NYC workers ahead of union votes, judge finds
Amazon.com Inc illegally threatened to withhold raises and benefits from workers at two New York City warehouses if they voted to unionize, a judge with the National Labor Relations Board (NLRB) has ruled.

In a decision issued on Monday, Administrative Law Judge Benjamin Green said Amazon supervisors told workers that they would miss out on regularly scheduled raises and improved benefits if the company was forced into lengthy union negotiations.

U.S. labor law prohibits employers from making threats or promises in order to discourage unionizing.

Green said Amazon also violated federal labor law in 2021 by removing a post from an internal message board asking workers to sign a union-backed petition to make Juneteenth a paid holiday. reuters.com


PayPal to cut 7% of its workforce - 2,000 employees
The digital payments pioneer said it's cutting 2,000 employees as the company seeks to adapt to a new, more competitive environment.

Amazon closing Shakopee facility, impacting nearly 700 workers

Amazon won't believe I was sent shoes instead of a laptop
---

SDORCA General Membership Meeting 2023: Feb. 14 from 10:00 am to 12:00 pm

Location: Escondido Police Headquarters- Community Room

Directions: 1163 Centre City Parkway, Escondido, CA 92026



Please join us for our next SDORCA Membership Meeting. This will be the next meeting of 2023 and occur on February 14th! The meeting will take place from 10:00 am – 12:00 pm.

Space is limited to the first 50 participants who register and attend. We will only be able to allow those registered to attend due to COVID. As always, this will also be a great opportunity to network with Law Enforcement and Retail Investigators in the area.

There are plans in the works for a blitz, likely two locations, for February 17, 2023. If you want to participate in these blitzes, please email Chris Arbeene at chris_arbeene@anfcorp.com for further details.

This is our first meeting after the fantastic success of the August Summer Symposium. Thank you for coming out to that one day training event!

Click here to register


California: Over $28M worth of stolen merchandise recovered since 2019, says CHP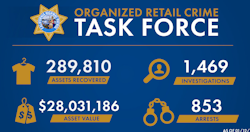 The California Highway Patrol says over $28 million worth of merchandise has been recovered since 2019. According to CHP, the Organized Retail Crime Task Force was formed several years ago and has been involved in 1,469 investigations. Within that time, officers say 853 arrests have been made and 289,810 items that have been reported stolen were recovered. Anyone who would like to report an organized retail crime can do that, here. bakersfieldnow.com


Waterford, CT: $4K in merchandise stolen from Waterford Home Depot in 4 days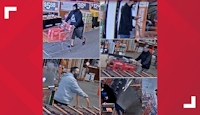 Police are investigating several shoplifting incidents where $4,100 worth of goods was stolen from Home Depot in Waterford since Saturday. Police released photos of several different shoplifting suspects. Officials said the suspect seen in the pictures wearing the Reebok sweatshirt stole $1,200 worth of merchandise on Saturday, Jan. 28. He left in a red Subaru hatchback with Rhode Island plates. Officer DiFusco at rdifusco@waterfordct.org is the investigating officer. fox61.com


Duo Uses Stolen Target Credit Card To Place $1,200 Order For Pickup At Westbury Store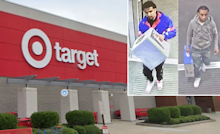 Police are asking for the public's help in identifying two men accused of using a woman's stolen credit card to buy merchandise from a Long Island Target. Nassau County Police said the victim discovered that her credit card and information had been stolen Saturday, Jan. 21, and used to place online orders for pickup from the Target in Westbury, located on Corporate Drive. Surveillance footage later showed one suspect picking up an order valued at $618 that had been placed with the victim's card, police said. A short time later, the second suspect arrived and picked up another order worth $599. dailyvoice.com


Muskegon, MI: Videos show break-ins at Muskegon dispensaries
Employees of a dispensary in Muskegon say the store lost tens of thousands of dollars after it was broken into twice over two days. It happened at Sticky Muskegon on Peck Street, south of E. Laketon Avenue. According to surveillance video shared with FOX 17, the first incident happened on Sunday around 6:30 a.m. It shows at least four people breaking into the marijuana shop's back room. The thieves grabbed numerous bins and bags of merchandise. They ran out of the store roughly 30 seconds later. The second incident happened on Monday shortly after 3:45 a.m. fox17online.com


Fairfax City, VA: Manassas Man Cited For $1,700 Grand Larceny at Home Depot

Tangipahoa Parish, LA: Sheriff's Office seeking suspect in $1000 felony theft from Dollar General

Avon, OH: Thief makes off with more than $2,000 worth of items

Allen Park, MI: Shoplifters in Allen Park run with arms full of Clothing: found hiding in car
---

---

Shootings & Deaths

Omaha, NE: Police Officers kill Active Shooter at west Omaha Target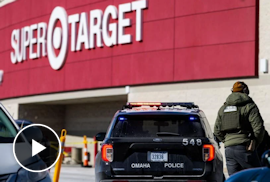 Omaha police officers fatally shot a gunman at a west Omaha Target store midday Tuesday. Multiple 911 calls alerted police at 11:59 a.m. about an active shooting at the superstore, located at 17810 West Center Road. The gunman, armed with an AR-15 rifle, fired at least six shots, according to early scanner traffic. Shoppers and employees were fleeing the store. The gunman was white, in his 30s, and had "plenty of ammunition," said Omaha Police Chief Todd Schmaderer. Officials believe the gunman entered through one of the front entrances. Schmaderer said the first arriving officers went into the Target, confronted the gunman and killed him. Police did not believe there was an ongoing threat to the public. Schmaderer said the shooter had fired rounds, based on casings that were on the ground, but it was unclear if he was firing at anybody. Several law enforcement agencies, including the Omaha Police Department, FBI, U.S. Marshals and Nebraska State Patrol, as well as the Omaha Fire Department, responded to the scene and blocked off the parking lot. siouxcityjournal.com


Carrollton, TX: 18-year-old killed in shooting at beer and wine store
Police are investigating the shooting death of an 18-year-old man outside a beer and wine store in Carrollton Saturday. The shooting happened just after 2 p.m., at Posco Beer and Wine on Josey Lane. Few details have been released, but police said the victim died from his injuries. Investigators were able to get video of the suspect, but it's unclear if there has been an arrest made. fox4news.com


Haverhill, MA: One dead after car crashes into carpet store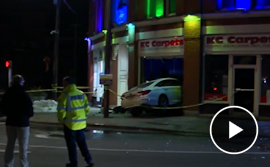 A man died after a car crashed into a carpet store in Haverhill, Massachusetts, early Monday morning. Kevin Casado, 23, of Haverhill, was driving a car on Broadway just after 2 a.m. when the vehicle struck KC Carpets at 35 Lafayette Square. Casado was taken to Lawrence General Hospital, where he was pronounced dead. The crash is being investigated by Haverhill police and the Massachusetts State Police Collision Analysis and Reconstructions Section. The store has been in business for nearly 40 years. wcvb.com


Fairfield Township, OH: Fairfield Walmart shooting suspect found competent to stand trial
The suspect accused of killing one person and injuring another in the late May shooting at a Fairfield Township Walmart was found competent to stand trial, it was announced in court Tuesday. Anthony Brown, 32, was indicted on charges of aggravated murder, murder, aggravated robbery, felonious assault and having weapons under disability on June 2, Butler County court records show. The 32-year-old allegedly killed Adam Lee Black, 35, on May 26 during an attempted robbery, the Fairfield Township police incident report explained. Black was shopping at the store at the time of the shooting. A Walmart employee was shot in the chest and taken to UC West Chester Hospital in critical condition, police said. He was released from the ICU a few days later, Butler County Assistant Prosecutor Katie Pridemore said during Brown's bond hearing on June 3. Brown's trial date is scheduled for June 26-30 before Judge Haughey in Butler County. fox19.com


Shots fired during robbery at 7-Eleven in Manhattan, 2 men on the run

---

Robberies, Incidents & Thefts
Suspect in NYC armed robbery spree brags: 'I'll be out on bail in 24 hours'
Two crooks committed six gunpoint robberies in a two-hour span in the city early Tuesday — and one of them brazenly declared "I'll be out on bail in 24 hours" when he was arrested, according to police and video of the bust. Alvin Velez, 34, and 24-year-old Carlos Perez — both out on parole and arrested just two weeks ago on drug charges — traveled in a white Toyota Sienna minivan and allegedly robbed either personal property, cash or both from their victims, cops said. No one was hurt. The duo was arrested when they crashed their ride in the Bronx following the string of heists — and one of them seemed confident he wouldn't be back behind bars for long. "I'll be out on bail in 24 hours," he said in a video recorded by FOX 5 as he was led into an unmarked cop car. "I'll be out on bail." The crooks began their alleged spree just before 1 a.m. on Alstyne Avenue near 104th Street in Corona, Queens, swiping a necklace from their victims, police said. Minutes later, they headed to the next crime scene — Queens Boulevard near 65th Street in Sunnyside, Queens, where they allegedly stole a wallet holding an unspecified amount of cash and a cell phone, authorities said.
nypost.com
Tupelo, MS: Police seeking 'Doll Face Bandits'. Masked menaces are stealing from vape shops in Tupelo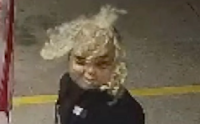 The latest burglary happened early Saturday morning when three burglars broke into Tupelo Smoke and Vape and stole cash and CBD products. The store is located near Crosstown. The store's manager believes the burglars scoped out the store beforehand because it only took them a minute to get what they were looking for before leaving. The three burglars wore masks resembling a doll's face.
wtva.com
Laurel, MD: GameStop burglary suspect busted by police after injuring self during break-in
Police busted an alleged burglar in Laurel after he injured himself during a break-in. It happened around 3:30am Tuesday when an alarm rang out at the GameStop on Laurel Fort Meade Road. Arriving officers noticed the front windows of the store and the neighboring Subway restaurant shattered. While investigating they got word of a man seeking treatment for a laceration to the hand. It turns out he was the suspect police were looking for related to the burglaries. Police identified the man as 23-year-old Christian Alexander Wells-Dixon and took him into custody.
wmar2news.com
Missoula, MT: Walmart Thief Gets Caught With Over 700 Fentanyl Pills
Memphis, TN: Man wanted after being caught on camera trying to rob workers at Popeye's drive-thru
• Adult – West Hollywood, CA – Robbery
• Auto – Longwood, FL – Burglary
• C-Store – New York, NY – Armed Robbery / Shooting
• C-Store – Spring Township, PA – Armed Robbery
• C-Store – Nottingham, MD – Burglary
• C-Store – Spring Township, PA – Armed Robbery
• C-Store – Mason, City, IA – Burglary
• C-Store – Tucson, AZ – Armed Robbery
• C-Store – Quincy, IL – Armed Robbery
• Cellphone – Ridgewood, NY - Robbery
• Collectables - Monterey, CA – Burglary
• Dollar – Brockton, MA – Armed Robbery
• Dollar - Parkersburg, WV – Armed Robbery
• GameStop – Laurel, MD – Burglary
• Grocery – Granger, WA – Armed Robbery
• Jewelry - Fayetteville, NC -Robbery
• Jewelry - Holmdel NJ – Robbery
• Jewelry - Aventura, FL – Robbery
• Marijuana – Muskegon, MI - Burglary
• Motel – Mobile, AL – Burglary
• Restaurant – Boise, ID – Armed Robbery
• Restaurant – Memphis, TN – Robbery
• Restaurant – Laurel, MD – Burglary
• Sports – Cleveland, OH – Burglary
• Vape – Tupelo, MS - Burglary

Daily Totals:
• 15 robberies
• 10 burglaries
• 1 shooting
• 0 killed

---
| | |
| --- | --- |
| | Veronica Harden LPC, CFI named District Asset Protection Manager for Weis Markets |
Submit Your New Hires/Promotions
or New Position
See all the Industry Movement
---




Feature Your Job Here For 30 Days -
70% Aren't On The Boards
Post your job listing
---
Featured Job Spotlights
An Industry Obligation - Staffing
'Best in Class' Teams

Every one has a role to play in building an industry.
Filled your job? Any good candidates left over?
Help your colleagues - your industry - Build 'Best in Class' teams.

Refer the Best & Build the Best
Quality - Diversity - Industry Obligation

---



Director of Asset Protection & Safety
Mount Horeb, WI - posted January 27
The Director of Asset Protection and Safety is responsible for developing strategies, supporting initiatives, and creating a vibrant culture relating to all aspects of asset protection and safety throughout the organization. As the expert strategist and leader of asset protection and safety, this role applies broad knowledge and seasoned experience to address risks...



Business Continuity Planning Manager
Jacksonville, FL - posted January 26
Responsible for developing, implementing and managing the company's Business Continuity (BCP) and Life Safety Programs to include but not limited to emergency response, disaster recovery and site preparedness plans for critical business functions across the organization. In addition, the position will develop and lead testing requirements to ensure these programs are effective and can be executed in the event of a disaster/crisis...



Region Asset Protection Manager (Ft. Lauderdale)
Fort Lauderdale, FL - posted January 18
Responsible for managing asset protection programs designed to minimize shrink, associate and customer liability accidents, bad check and cash loss, and safety incidents for stores within assigned region. This position will develop the framework for the groups' response to critical incidents, investigative needs, safety concerns and regulatory agency visits...



Region Asset Protection Manager-St Augustine and Daytona Beach Market
Jacksonville, FL - posted January 18
Responsible for managing asset protection programs designed to minimize shrink, associate and customer liability accidents, bad check and cash loss, and safety incidents for stores within assigned region. This position will develop the framework for the groups' response to critical incidents, investigative needs, safety concerns and regulatory agency visits...



Region Asset Protection Manager: Fresco y Mas Banner
Hialeah, FL - posted January 18
Responsible for managing asset protection programs designed to minimize shrink, associate and customer liability accidents, bad check and cash loss, and safety incidents for stores within assigned region. This position will develop the framework for the groups' response to critical incidents, investigative needs, safety concerns and regulatory agency visits...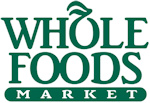 Regional Asset Protection and Safety Manager (UK)
London, UK - posted January 3
Responsible for ensuring application of Environmental, Health & Safety (EHS), occupational safety, and loss prevention programs and policies at the store, region, and cross-regional levels. Works with the Team Leaders and Team Members to ensure education, communication, and understanding of safety and loss prevention policies, including how safety and asset protection contributes to profitability and business success...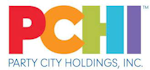 Manager of Asset Protection & Safety Operations
Woodcliff Lake, NJ - posted December 9
The Manager of Asset Protection & Safety Operations is responsible for the physical security, safety compliance and reduction of shrinkage for Party City Holdings, by successfully managing Asset Protection (AP) Safety programs for all PCHI locations...



Loss Prevention Auditor and Fraud Detection Analyst
Boston – Framingham, MA - posted December 2
As a Loss Prevention Auditor and Fraud Detection Analyst for Staples, you will conduct LP operational field audits remote, virtual and in person, within a base of 60 retail stores to ensure compliance to operational standards to drive operational excellence and preserve profitability...



District Asset Protection Manager
Phoenix, AZ - posted November 17
As the District Asset Protection Manager you will lead administration of Asset Protection programs and training for an assigned district in order to drive sales, profits, and a customer service culture. Oversees Asset Protection Programs by providing leadership and guidance to Asset Protection teams and General Managers on methods to successfully execute programs in stores...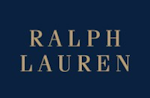 Asset Protection Associate
Riverhead, NY - posted November 4
The Asset Protection Associate (APA) is responsible for the detection, apprehension, or deterrence of customer and associate activity that could result in a loss to Ralph Lauren. APAs are also responsible for ensuring a safe environment for all customers, associates, and vendors. APAs promote and monitor compliance to Polo Ralph Lauren policies and procedures related to theft prevention, safety, and inventory control...
---

Featured Jobs

---

---

"Build the field and they'll come to play!" An expression that many never truly understand or practice. Especially in today's world where we're all expected to do more with less and corporate America has tightened the budgets to the levels most of us have never seen before. Having faith that your performance will bring promotions, increased salaries, and new jobs is very difficult in today's climate. But we all have to keep the faith and do our best every day regardless. Because at the end, it's what defines us and sooner or later our positive actions will pay off.


Just a Thought,
Gus




(content subject to approval)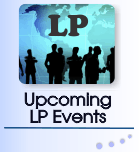 ---

Recruiting?
Get your job e-mailed to everyone... everyday
Post on our Featured Jobs Board!
Not getting the Daily?
Is it ending up in your spam folder?
Please make sure to add d-ddaily@downing-downing.com to your contact list, address book, trusted sender list, and/or company whitelist to ensure you receive our newsletter.
Want to know how? Read Here



36615 Vine Street, Suite 103
Willoughby, OH 44094
440.942.0671
copyright 2009-2019
all rights reserved globally