---

David Mosser, LPC promoted to Physical Security Program Manager – Northeast, United States for Amazon

David has been with Amazon for nearly five years, starting with the company as a Loss Prevention Specialist in 2016. Before his promotion to Physical Security Program Manager, he spent nearly a year as Manager III - Loss Prevention. Prior to joining Amazon, he spent more than 15 years with Target as Assets Protection Team Leader. Earlier in his career, he served as an Assets Protection Agent for Steve & Barry's. Congratulations, David!

See All the Executives 'Moving Up' Here

Submit Your New Corporate Hires/Promotions or New Position

---

---

NRF Big Show - Keynote
NRF Chairman: Innovation Powered Retail Industry
Through 2020 Challenges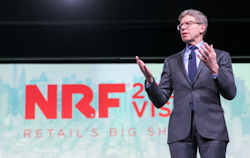 "This year's theme 'Forward Together' reflects the pride I think we all feel on how we came together as an industry to meet the extraordinary challenges of 2020, and also our confidence that together we will take retail to new heights in 2021 and beyond," said Mike George, NRF chairman and president and CEO of Qurate Retail Group Inc.

Speaking during the keynote session of NRF 2021: Retail's Big Show — Chapter One on Jan. 12, George noted that before the pandemic hit, the industry had enjoyed a long period of economic expansion with retail sales growing steadily for a decade. At the same time, retail was in the midst of a long-term and sometimes messy digital transformation, which some referred to as the retail apocalypse, "but we knew better," he added.

"Retail has always been a dynamic industry, constantly innovating to better serve our customers. That willingness to embrace change and find a better way has made us the backbone of the U.S. economy supporting 52 million — one in four — private sector jobs," George said.

The industry's ability to pivot was key in facing 2020 and rising above its challenges as the COVID-19 pandemic turned the world upside down.

"We faced mandatory closures for most in-store retail, and we witnessed dramatic and sudden changes in consumer preferences for all things home and health related and toward online shopping — all compounded by severe supply chain challenges and the ongoing political turmoil," George continued.

According to the chairman, the retail industry showed resiliency as it remained open as "economic first responders" and served customers in new ways, while making the health and safety of its employees, partners, customers and communities a priority.



"Then, we innovated. We expanded our online capabilities and integrated them with in-store options. We completed projects in months that previously would have taken years," he said. "These efforts perfectly aligned with what our customers needed from us, and the customer responded, enabling us to set and beat many digital sales records."

NRF 2021: Retail's Big Show — Chapter One took place virtually Jan. 12-14 and Jan. 21-22. NRF 2021: Retail's Big Show — Chapter Two is slated to take place June 6-9. csnews.com

---

Protests & Violence

Legislation Toughens Penalties for Violent Protests
States revive push to crack down on protests after Capitol riot

Critics say the effort stems from the pushback to last summer's BLM demonstrations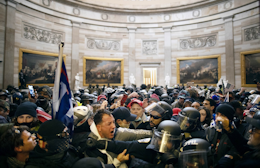 In the weeks since the deadly Jan. 6 riot at the U.S. Capitol, at least 13 states have taken up legislation to crack down on protests. The push, critics say, is a revival of broader anti-protest efforts that emerged amid the Black Lives Matter demonstrations that rocked the country in the summer.

Lawmakers in Florida, Indiana, Mississippi, Nebraska, Arizona, Maryland, Minnesota, New Hampshire, North Dakota, Oklahoma, Rhode Island, Virginia and Washington filed bills that critics claim are using the violence at the Capitol to target social justice protests more broadly. Many of the bills are similar or identical to ones introduced in those states last year.

Since 2016, 15 states have enacted legislation to limit protests, according to the International Center for Not-for-Profit Law, which tracks related state and federal legislation. A total of 17 states have pending legislation aimed at regulating demonstrations.

The majority of bills use almost identical language and suggest similar penalties, most requiring third-degree felonies for property damage, injuring a person or obstructing roadways, second-degree felonies for destroying or toppling over monuments, and first-degree misdemeanors of harassment for confrontations in public spaces, such as confronting elected officials in restaurants. The lawmakers also propose hefty fines and mandatory jail sentences ranging from 30 days to four years depending on the offense.

Florida, Indiana, Nebraska, Oklahoma, Virginia and Washington bills redefine a riot or unlawful assembly as three or more partaking in "tumultuous activity."

Mississippi, Missouri, New Hampshire and South Carolina bills expand stand-your-ground laws to include using deadly force against protesters if deemed necessary.

Arizona, Indiana and Mississippi bills strip state benefits, including scholarships, health care and unemployment or food assistance, from anyone convicted of protest-related crimes and bars them from future state or local government employment. nbcnews.com

Police Officers Aren't Going Away in Minneapolis
New proposal would scrap Minneapolis Police Department but keep the officers

New Minneapolis department would require approval from voters.

Seven months after they pledged to work toward "ending the Minneapolis Police Department," a trio of City Council members have introduced a second proposal that would eliminate the department, though it would keep the police.

The plan calls for the city to create a new Department of Public Safety that includes police and "additional divisions … to provide for a comprehensive approach to public safety beyond law enforcement."

The question of how to change policing in the eight months since George Floyd's death, raised amid a dramatic increase in violent crime, has divided city leaders and many residents. Any decision to eliminate the Police Department would ultimately need to be approved by voters.

The new proposal says the Department of Public Safety must include a Division of Law Enforcement Services that employs police officers. It does not specify what additional divisions might be included in the department; that would be determined when the council passes additional ordinances.

The effort, now in its early stages, must pass the council and a Charter Commission review before the question would be on the ballot this fall. startribune.com

Los Angeles: Anti-vaccination protests temporarily shut down
Dodger Stadium mega vaccination site
Hundreds of cars were backed up at Los Angeles' Dodger Stadium on Saturday after the coronavirus vaccination super site temporarily shut down due to a few dozen anti-vaccination protesters, the mayor's office confirmed on Sunday. The site shut down for about 55 minutes, but no appointments were canceled, said Andrea Garcia from Mayor Eric Garcetti's office.

A livestreamed video of the protests showed them carrying signs that read phrases such as "TURN BACK NOW," "My rights don't end where your fear begins," and "COVID=SCAM." cbsnews.com

5 On-Duty Security Officers Die in 72 Hours

France: Tens of thousands protest against new French security bill

Hundreds rally in protest against Amazon expansion in France

---

COVID Update
US: Over 26.7M Cases - 452K Dead - 16.4M Recovered
Worldwide: Over 103M Cases - 2.2M Dead - 75M Recovered

Private Industry Security Guard Deaths: 271
Law Enforcement Officer Deaths: 224
*Red indicates change in total deaths
A late Friday emergency order from CDC
CDC Responds to Biden's Executive Order
Issues Stronger guidance on identifying coronavirus exposure risks
Responding to President Joe Biden's executive order on worker health and safety, the Occupational Safety and Health Administration issued stronger guidance on identifying coronavirus exposure risks and implementing a COVID-19 Prevention Program at work.

Protecting Workers: Guidance on Mitigating and Preventing the Spread of COVID-19 in the Workplace
Guidance posted January 29, 2021

● Executive Summary
● Purpose
● About COVID-19
● What Workers Need To Know about COVID-19 Protections in the Workplace
● The Roles of Employers and Workers in Responding to COVID-19
● Additional Detail on Key Measures for Limiting the Spread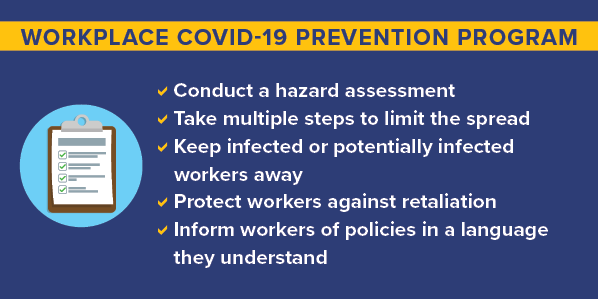 CDC to Require Masks On All Forms of Public Transportation
A late Friday emergency order from the Centers for Disease Control & Prevention
The mandate, which goes into effect on Tuesday and applies to most everyone over the age of two, effectively reverses the Trump administration's policy. It follows an executive order issued by President Joe Biden on Jan. 21, which required passengers to wear face covering during interstate travel.

Under the new CDC policy, face masks must be worn by all travelers on airplanes, ships, trains, subways, buses, taxis, and ride-shares and inside airports, bus or ferry terminals, train and subway stations and seaports, according to the order.

The order exempts people with disabilities who cannot wear a mask and private cars for personal use. People will also be allowed to take their mask off to eat or drink or to identify themselves. Bus drivers and other operators will be in charge of enforcing the new order, which calls for anyone disobeying to be kicked off the vehicle. wsj.com

COVID Death Toll To Grow Significantly in Days to Come
California COVID-19 deaths top 40,000 — or 1 out of every 1,000 residents

One out of every 1,000 Californians has now died of COVID-19.

California on Friday exceeded 40,000 coronavirus deaths, another milestone that comes as the state is coming out of a winter surge. Over the last week, an average of 539 Californians have died of COVID-19 every day — one of the highest rates in the pandemic, according to data compiled by The Times.

More than half — at least 22,500 Californians — have died of COVID-19 since Nov. 1, out of a cumulative death toll of more than 40,100.

Only New York has suffered more total coronavirus-related deaths than California. California — the nation's most populous state — has recorded roughly 101 deaths per 100,000 residents, the 36th-highest COVID-19 cumulative death rate among the 50 states and the District of Columbia.

Many other large states have higher per capita deaths including New York, New Jersey, Texas and Florida, according to The Times tracker. New Jersey, New York, Massachusetts, South Dakota and Rhode Island have double the death rate of California.

While there are hopeful signs that the worst wave of the pandemic has crested, officials say they expect the death toll will continue to grow significantly in the days to come as more victims of the latest surge lose their battle with COVID-19.

While other important COVID-19 metrics, such as newly confirmed infections and how many people are hospitalized with the disease, have tumbled in recent weeks, the number of Californians dying each day has remained at, or near, highs. latimes.com

Dallas County, TX adds 1,809 cases, 30 deaths in deadliest week of pandemic

Biden administration unaware of location of 20M COVID-19 vaccine doses: report
The Biden administration isn't sure about the location of 20 million doses of the coronavirus vaccine that have been sent out to states, according to a new report. The CDC currently says it has sent almost 50 million doses to the states, but only a little over 31.1 million of that has gone into people's arms. But once doses are sent off by the feds, it has been left up to the states to track their whereabouts, Politico reported.

About 10 percent of that difference, or 2 million doses, is missing because of lags in reporting from states, Biden's team believes — meaning the remainder could be sitting in warehouses, in freezers, or in transit in the complex distribution network between the federal government and the states. nypost.com

Top COVID Fulfillment Channel
Curbside Pickup Ranks #1 During COVID-19
According to the "2021 Bringg Barometer: State of Retail Delivery & Fulfillment" report from delivery technology provider Bringg, more than half (51%) of surveyed retailers have launched curbside pickup during COVID-19. Other popular omnichannel fulfillment options retailers have investigated since the beginning of the pandemic include BOPIS (33%), alternative pickup locations (28%), and same-day delivery (27%). chainstoreage.com

Retailers Will End Up Playing a Major Role
Hopefully if the states & politicians utilize them right

Mass Vaccination Sites Will Mean Scaling Up Logistics Coordination
President Biden's $20 billion national vaccination program would help set up thousands of sites and mobile units to reach rural areas and communities without adequate facilities. The White House also plans to make shots available at storefronts and independent and chain pharmacies, and to use the Defense Production Act to boost supplies of materials needed to manufacture and administer vaccines.

Setting up mass vaccination sites will require mobilizing additional people who can administer shots, such as retired nurses, doctors and pharmacists.

The Biden vaccination plan is a shift from the decentralized approach under the Trump administration, whose Operation Warp Speed program relied on states and localities to handle complicated last-mile logistics of administering the shots. wsj.com

IBM: Retailers rethink supply chain priorities in face of COVID-19
Workplace safety moves up to a top priority in two category's.

Consumer Experience
● Improving safety in the workplace to minimize disruption (74%)

Operations
● Introducing new processes to ensure workplace and store safety (81%)

COVID's Impacting Supply Chains & Driving Costs Up
Shutdowns - Safety Measures - Slowdowns - Absenteeism

Covid-19 Safety Measures, Supply Constraints Crimp Manufacturers
Many manufacturers continue to suffer from inventory shortages, a remnant from when plants were closed last spring. In addition, safety measures to prevent the spread of Covid-19, such as adding space between workers, are weighing on production.

Slowdowns are compounding along supply chains, from ports to warehouses to factory floors, leading to higher costs. "You are seeing logistic costs going up, trucking costs going up, airfreight going up," 3M Co. Chief Executive Mike Roman said in an interview.

Absenteeism among employees who have been exposed to the virus or are caring for family members is also slowing production.

"The supply chain has struggled." wsj.com

LAPD has lost eight officers to COVID-19

Lowe's in 7th round $80M pandemic-related bonuses; announces spring hiring blitz of 50,000

---

Operation Team Player

Inside the Massive Security Operation Behind Super Bowl 55 in Tampa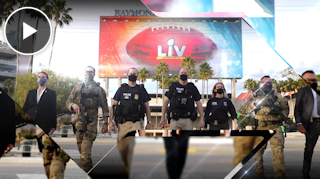 Ensuring public safety tops HSI's mission at Super Bowl LV

TAMPA, Fla. – Homeland Security Investigations (HSI) will join federal, state, and local law enforcement partners to provide essential public safety efforts in and around the Tampa Bay area for Super Bowl LV. HSI personnel will be on the front lines of the interagency effort to mitigate the threat posed by criminal organizations seeking to exploit and profit from criminal activity through the identification and seizure of counterfeit goods and enhanced efforts to combat human trafficking.

"I am proud of the efforts of HSI Tampa, the National Intellectual Property Rights Center and our public and private sector partners, who are working hard to make sure this is a safe event for everyone, despite the global pandemic," said HSI Acting Executive Associate Director Patrick J. Lechleitner. "Large-scale events like the Super Bowl provide opportunities for transnational criminal organizations to commit and profit from illicit activity. As in years past, effective teamwork will be the key to success on and off the field. For HSI, the size and scope of the task will again be met with personnel who are prepared to successfully execute the agency's game plan and safeguard the city from national security and public safety threats during Super Bowl LV."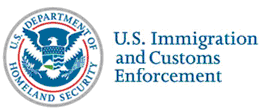 Through Operation Team Player, the IPR Center, HSI, and its partners crack down on the illegal importation of counterfeit sports apparel and merchandise. Throughout the year, warehouses, stores, flea markets, online marketplaces and street vendors selling counterfeit and game-related sportswear and tickets are identified throughout the country. The IPR Center leads coordinated efforts to target contraband that negatively impacts the economy, restricts the competitiveness of U.S. products in the global market, and poses health and safety hazards to the public.

As a global leader in the investigation of criminal organizations that commit and facilitate human trafficking, HSI also works with its public and private sector counterparts to identify and target human traffickers. Leading up to and during the Super Bowl, HSI operations identify and rescue potential trafficking victims and work to prevent illicit activity from ever happening. ice.gov

Fact Sheet:
Homeland Security Investigations at Super Bowl LV
Super Bowl security officers prep for triple threat
of pandemic, politics and hometown crowds

At the stadium and behind the scenes, security officials in Tampa are bracing for a daunting range of potential threats to the Super Bowl this year, from COVID-19 and domestic terror attacks to unruly crowds cheering on their home team.

The National Football League championship, which requires security coordination from some 70 local, state and federal agencies, will be played under unprecedented threat conditions with a national domestic terrorism advisory in place following the U.S. Capitol siege on Jan. 6 and the COVID-19 pandemic raging. It will also be the first Super Bowl matchup featuring a team - the Tampa Bay Buccaneers - on its home turf.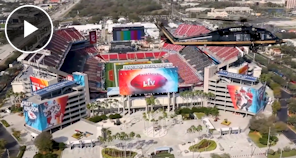 Officials have been planning the event's security for a year, according to FBI Special-Agent-in-Charge Michael McPherson, but recent political and public health crises and the cancellation of Super Bowl week events have caused the massive operation to adapt to a shifting threat picture.

Super Bowl LV is classified as a SEAR-1 event by the U.S. Department of Homeland Security (DHS), meaning it receives the highest level of federal resources, including explosive detection canine teams, cyber risk assessments and air security.

The FBI Tampa field office, led by McPherson, will be hosting more than a dozen agencies at an intelligence operation center where agents will collect, analyze and disseminate intelligence related to the Super Bowl and communicate with other units around the country.

Fresh on their minds is an advisory issued by the DHS last week, which warned of the persistent threat of domestic terror attacks in the U.S. by "violent extremists with objections to the exercise of governmental authority and the presidential transition."

Hundreds of law enforcement officials, on horseback, in golf carts, and with canine units, will be posted on the grounds of the Raymond James stadium and the Tampa Riverwalk, where the game and other lead-up events will take place this week, said Tampa Police Chief Brian Dugan. Those officers and their partners behind the scenes will be prepared for potentially violent political demonstrations in the wake of the DHS' warning. reuters.com

After Capitol Riot, SB Security Ramped Up with Drones, 'Dirty Bomb' Detectors, More

Eyes In The Sky Will Be Watching On Super Bowl Sunday

Super Bowl Security Includes Radiation Monitoring by Helicopter

Hillsborough County dive team part of enhanced security ahead of Super Bowl LV

After pandemic hit, Florida Gov. Ron DeSantis cut $1M for Super Bowl LV security

---

LP Bodycams Across the Pond
UK: Tesco, Boots, Matalan and JD Sports give staff bodycams to protect themselves as angry Covid mask rows with shoppers continue to rise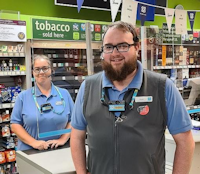 Tesco, Matalan and JD Sports have given their employees bodycams amid a surge in the number of violent disputes over the wearing of face masks in Britain's shops.

Abuse towards shop workers has doubled since the coronavirus crisis took hold last year, with retail union USDAW saying 42% of violent incidents relate to rows over face coverings.

British tech firm Reveal, which supplies the body-worn cameras, today confirmed a 30% surge in sales throughout 2020, attributed to an increase in demand from UK stores. It has seen an 80% jump in retail customers since the pandemic began, with High Street stores Matalan and JD Sports among those which use the devices.

Boots is also currently trialling use of the cameras, which are said to deter aggression by 'de-escalating the seriousness of the incident'. Tesco is in the process of rolling out the body-worn cameras across the UK, with devices expected to be in 1,400 stores by the end of February. Other British stores which have adopted the use of bodycams include Co-op, which has invested a total of 70 million pounds in security measures for staff across the UK. Sainsbury's also introduced the neck-worn security cameras - typically worn by police officers - last year in a bid to prevent their staff being attacked at work. newsbreak.com

UK: Co-op reinforces zero tolerance campaign after gang threaten
to attack shop workers in Birmingham
Central England Co-op has reaffirmed its campaign calling for better protection for colleagues after colleagues were subjected to shocking threats of violence in Birmingham. The retailer is reinforcing its message that violence and aggression towards staff will 'not be tolerated' following an incident which saw a gang of girls, after being asked to leave the Great Barr food store last night, returning with a group of males threatening to attack colleagues with knives.

This comes after the retailer asked people to 'be kind' as part of a new campaign encouraging customers to treat shop colleagues with respect and to repeat the Co-op's long-term message to would-be criminals that 'it is not worth the risk' to target them.

New research has shown that, in the last 12 months, incidents of verbal abuse jumped by 167%, anti-social behaviour by 39%, assaults by 35% and threats by 16% compared to 2019. The retailer also revealed that 312 crimes related directly to Covid-19 have been recorded in stores since the start of the pandemic.

Recently, to help combat this problem, the retailer rolled out a range of different measures including security assistance buttons and using tracking devices in more products to deter would-be thieves. retailtimes.co.uk

Tiburon, CA: Store owners file $2M suit against police for alleged racial profiling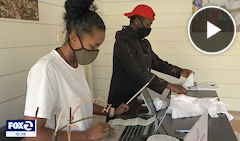 Two Black business owners in Tiburon have filed claims against two police departments for alleged racial profiling. According to the Bay Area News Group, the owners of "Yema" clothing filed lawsuits last week against the Tiburon and Belvedere police departments seeking $2 million for alleged emotional distress and potential loss of revenue, as well as punitive damages.

Yema Khalif and his wife Hawi Awash, both Black, said the claims stem from an incident that occurred in August. The pair had been working late at the store when a Tiburon police officer entered and asked them to identify themselves. One of the owners refused, saying he did not have to prove he had the right to be in his own store. ktvu.com

Walmart donates $14 million as part of broader pledge to advance racial equity
In the wake of the George Floyd protests, Walmart pledged to boost diversity within its own ranks and contribute $100 million over five years to help fight systemic racism across the country. On Monday, the company gave an update on that effort. Walmart and its foundation will distribute the first $14.3 million to 16 nonprofit organizations. The grants will go toward groups that are tackling racial inequities in various ways, such as educating communities of color about the Covid-19 vaccines, reducing debt for students at historically Black colleges and universities and providing internet access and technology to children who are attending school remotely. cnbc.com

U.S. Economy Expected to Reach Pre-Pandemic Peak by Mid-2021
The U.S. economy is expected to expand more rapidly in 2021 than officials projected in July, but it will take several years for output to reach its full potential and for the number of employed workers to return to its pre-pandemic peak, according to new economic projections released by the Congressional Budget Office. Gross domestic product is expected to grow 3.7% in the fourth quarter of 2021 compared with a year earlier and to expand 2.4% in 2022. Growth will average 2.6% a year through 2025, the CBO said. wsj.com

Coresight Research
Weekly Store Tracker, Week 4
2,145 2021 YTD Closures
1,940 2021 YTD Openings

Sears closing another 10 stores; just 36 full-line stores still in operation

Toys R Us closes its last 2 stores after comeback attempt

Hudson's Bay permanently laying off more than 600 workers across Canada

Amazon Ratchets Up Anti-Union Pressure on Workers in Alabama

NYC issues state of emergency ahead of winter storm that could dump 18 in. of snow


Quarterly Results
Tractor Supply Company Q4 comp's up 27.3%, net sales up 31.3%, FY comp's up 23.1%, net sales up 27.2%
Canada's Metro Inc. Q1 comp's up 10%, online up 170%, sales up 6.2%

Last week's #1 article --


DHS Issues a National Terrorism Advisory System Bulletin

Dept. of Homeland Security warning advises against large crowd gatherings through April 30 amid 'heightened threat environment across U.S.'
The Acting Secretary of Homeland Security has issued a National Terrorism Advisory System (NTAS) Bulletin due to a heightened threat environment across the United States, which DHS believes will persist in the weeks following the successful Presidential Inauguration.

Information suggests that some ideologically-motivated violent extremists with objections to the exercise of governmental authority and the presidential transition, as well as other perceived grievances fueled by false narratives, could continue to mobilize to incite or commit violence.

Read the full bulletin here
---


---
Fake IT Support Tricks Retail Employees into Installing Malware
Hackers Breach U.S. Cellular Customer Database After Scamming Employees
U.S. Cellular, the fourth-largest wireless carrier in America, has suffered a data breach. Hackers reportedly gained access to protected systems by installing malware on a computer at a U.S. Cellular retail store.

According to the breach notification filed with the Office of the Vermont Attorney General the attack began on the 4th of January. Hackers targeted a handful of U.S. Cellular store employees who had access to its customer relationship management (or CRM) software. The notification doesn't offer a lot of specifics about the attack itself. It notes only that those employees fell victim to a scam of some sort.

In incidents like this one, hackers will often contact employees and pretend to be IT support staff or outside contractors providing technology services. If they're convincing enough, the victims are all too willing to grant remote access.

Once connected the attacker can implant malware that sets up the next phase of the attack. Since the U.S. Cellular staff were logged in to its CRM software at the time of the attack, the hackers immediately went to work collecting customer data. forbes.com

WEF forms group to take action on AI ethics
The World Economic Forum (WEF) has formed a Global AI Action Alliance, bringing together more than 100 companies to accelerate the adoption of artificial intelligence which is "inclusive, trusted and transparent," according to an article published to the WEF's Davos Agenda.

According to the announcement, Google has identified more than 2,600 positive AI use cases, and the technology could generate $15 trillion for the global economy, increasing global GPD by 14 percent by 2030. Controversies around facial recognition, automated decision-making systems and technologies related to COVID-19 tracking, however, show the need for trust to be built up through ethics assurances.

The new Alliance, supported by a grant from the Patrick J. McGovern Foundation, is intended to provide a platform to pilot new approaches to ethical AI, scale best practice adoption, share knowledge and pursue collective action in support of AI for universal benefit. biometricupdate.com

3 Out of 4 Insider Threats Go Unreported
FBI Encounters: Reporting an Insider Security Incident to the Feds
Despite stunning incident counts, many if not most insider threats remain unreported. Reasons vary but all bloom from the same stem: 6he victim company's fear of being harmed again, either by the legal system or law enforcement.

"About three out of every four malicious insider incidents are handled internally, with no legal action or no law enforcement activity taken," which means "these incidents are significantly underreported," says Randy Trzeciak, director of the National Insider Threat Center, which is in the CERT division of the Software Engineering Institute at Carnegie Mellon University.

Why do these incidents go unreported? Companies hesitate or decide not to report for several reasons, including fear they may be wrong about the person they suspect, and thus may be held liable. They may also fear significant business disruption during the FBI investigation, uncertainty over the nature of the threat, or who at the FBI to contact. But also because of "fear of negative reputational damage, fear of competitors knowing specifically that these incidents have occurred, and fear they are unable to prove through forensic evidence that an insider did something bad," Trzeciak says.

Those fears are based on rational business concerns, but they are not foregone conclusions. Nor is avoidance the best path to mitigating any of the risks they fear. But that fear, too, is more imagined than real. It turns out there are several ways to easily contact the FBI.

The FBI offers several programs as a means for establishing and maintaining relationships with the private sector that both educate and offer informal communication channels. Two key FBI programs that are well-known throughout the infosec community are InfraGard and Domestic Security Alliance Council (DSAC). Additional resources are available for businesses as well. One key example is iGuardian, a secure information portal for businesses to report cyber intrusion incidents in real time. darkreading.com

CISOs increasingly focus on mitigating mobile security risks
The emergence of the everywhere enterprise has shifted CISO priorities away from combating network security threats and towards mitigating mobile security risks, Ivanti reveals.

87% CISOs surveyed agreed that mobile devices have become the focal point of their cybersecurity strategies, and 80% CISOs stated that passwords are no longer an effective means of protecting enterprise data, as hackers are increasingly targeting remote workers and mobile devices.

Remote work has accelerated the demise of the traditional network perimeter helpnetsecurity.com

App Variety -- and Security Innovation -- Surged in 2020

Ransomware Payoffs Surge by 311% to Nearly $350 Million
---

---
---

Online Retail Made History
And We Aren't Turning Back

Online Triples Over 2019 - Biggest Jump in History
The New Retail Normal Lives Here

US ecommerce grows 44% in 2020
Online spending represented 21.3% of total retail sales for the year.
Amazon accounted for nearly a third of all ecommerce in the United States.

Consumers spent $861.12 billion online with U.S. merchants in 2020, up an incredible 44.0% year over year. That's the highest annual U.S. ecommerce growth in at least two decades. It's also nearly triple the 15.1% jump in 2019.

Online's share of total retail sales has steadily been on the rise—with ecommerce penetration hitting 21.3% in 2020, Digital Commerce 360 estimates. That's up from 15.8% in 2019 and 14.3% in 2018. The more than five-percentage point gain in ecommerce penetration is by far the biggest year-over-year jump for U.S. retail sales ever recorded. No other year has even reached a two percentage-point gain in digital penetration.

COVID-19-related boosts in online shopping resulted in an additional $174.87 billion in ecommerce revenue in 2020, Digital Commerce 360 estimates. If it weren't for the bump in online sales from the pandemic, the $861.12 billion in ecommerce sales wouldn't have been reached until 2022.

Total retail sales increased 6.9% to $4.04 trillion from $3.78 trillion the year before, according to Digital Commerce 360's analysis of the latest U.S. Department of Commerce figures. This is the highest growth since 1999. Digital Commerce 360 studies non-seasonally adjusted Commerce Department data and excludes sales of items not normally purchased online, such as spending at restaurants, gas stations and auto dealers. digitalcommerce360.com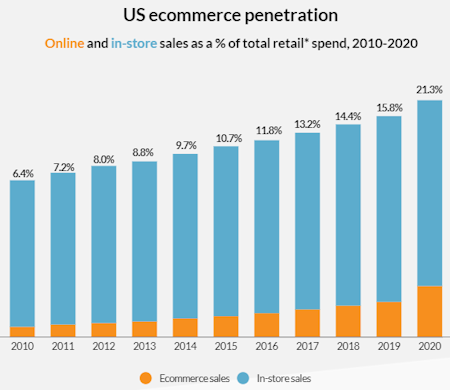 Thieves Pounce on Online Gift Card Purchases
Why gift card fraud is growing—and why the scammers are so hard to fight

Some of the things that make gift cards so popular with consumers and retailers also make them appealing to everyday scammers and organized criminals.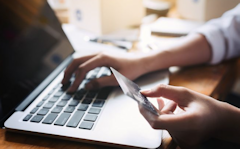 Gift cards are some of the most popular tools for fraudsters. Just about any merchant can be hit by an attack that involves gift cards. There are many ways for organized criminals to exploit gift cards, from simple frauds that leave merchants stuck with chargebacks to hacking merchant gift card databases. Here's what every merchant should know about this trending type of fraud.

U.S. consumers spent about $160 billion on gift cards in 2018. Gift cards are so popular that most of us don't think twice about buying them, offering them to customers or accepting them as payment. But some of the things that make these cards such popular gifts also make them appealing to everyday scammers and organized criminals.

Buying online gift cards with stolen payment data: The most common e-gift card fraud is plain old card-not-present fraud. Thieves use stolen credit card data to buy gift cards online, then resell the cards online for cash. When the credit card holder discovers the charge, the merchant who sold the gift card is hit with a chargeback. digitalcommerce360.com

Amazon selling at-home COVID-19 test kits.
Here's what to know
---
Suspect Arrested With Van Filled With Merchandise Stolen From Bay Area Home Depots
A suspect, allegedly responsible for stealing millions of dollars in merchandise over the last 4 years from Home Depot stores, has been arrested, according to Hercules police. Police received information Thursday "of a suspect known throughout the state to steal items from Home Depot and then make returns on some of the items stolen to make back the money for the purchased item." On Friday a vehicle associated with the suspect, a 2006 Ford Econoline Van, was located on Sycamore Ave., not far from the Hercules location of Home Depot. Officers were waiting when the suspect returned to the van and detained him while it was searched. Inside was about $10,000 worth of stolen merchandise stolen Friday from Home Depot stores in Tracy, Fairfield, and Vallejo. "Home Depot has been working cases for this suspect for over three years and believes he has stolen over $4.5 million from Home Depot," police said in a Facebook post. "Since September of last year, it is confirmed that the suspect had stolen over $500,000 from multiple different Home Depot stores up and down the West Coast." Others in the van were also taken into custody. sanfrancisco.cbslocal.com

Ammon, ID: Woman accused of stealing over $2,000 from beauty store to sell on Facebook
Investigators say an Idaho Falls woman stole over $2,000 worth of beauty products from an Ammon store to sell on Facebook. Miranda Westman, 26, made her initial appearance Monday for felony charges of grand theft and burglary. According to an affidavit of probable cause obtained by EastIdahoNews.com, Westman stole a total of $2,418.48 between two separate trips to Ulta Beauty on 25th Street. Bonneville County Sheriff's deputies first learned of the theft when they were called to the store on Dec. 24. Westman told deputies she grabbed a total of 99 items on Dec. 22 and 23. Ulta scanned the items which gave them the total amount stolen. The store manager said they found a Facebook group called CandyLand Makeup Sales N More with over 1,300 members. In a report, deputies said Westman, her husband and two other people were the operators. A search of the Facebook group showed the sale of items similar to the ones stolen dating back to Sept. 21, 2020. Westman said she and her husband were going through financial difficulties after her husband had been laid off in September or October. eastidahonews.com

New York, NY: Soho thief claimed he was racially profiled after swiping jackets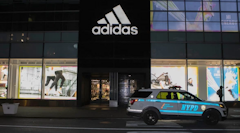 A man ripped off two parkas from an Adidas shop in Soho, and then claimed he was racially profiled — warning employees he'd spray them with bleach if it happened again, police said Saturday. The man allegedly grabbed two parkas worth about $320 from a display rack in the shop on Broadway and East Houston around 5:45 p.m. Friday and strolled towards the exit when he was confronted by staff, an NYPD spokesman said. At that point, the suspect "displayed a Clorox spray bottle and said, 'Next time, don't racial profile me or I'll spray you!'" the department spokesman said. No one was injured but the suspect escaped southbound on Broadway, police said. The Adidas store could not be immediately reached for comment. nypost.com

Lancaster County, PA: Theft of 20 jackets, $5000 in stolen Target merchandise

Merced, CA: Burglary suspect with over a $1000 in Beauty Supply merchandise tracked down by Police with tracking device

Northglenn, CO: Shoplifting duo caught on video, $500 theft from Re-Sale shop
---
---

Shootings & Deaths

Grand Chute, WI: Police identify suspect in fatal Fox River Mall shooting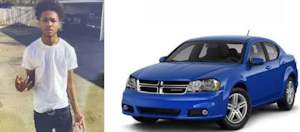 Grand Chute police are looking for a 17-year-old in connection to a shooting at the Fox River Mall. Officials want to talk with Dezman Ellis. They believe he could be driving a blue Dodge Avenger and consider him armed and dangerous. 19-year-old Jovanni Frausto was shot and killed yesterday afternoon, a second victim was treated for injuries and released. Grand Chute Police Officer Travis Waas says the incident took place in the food court yesterday. The final customers and employees still inside the mall were able to leave around 8:30 last night. Waas beleives the victims were targeted. whby.com

Fort Worth, TX: Convenience store owner killed during Robbery
The owner of a Fort Worth convenience store was shot and killed during a robbery Thursday night. Police said it happened at the A-C Food Store. A customer came into the store around 7:30 p.m. and found a man lying on the floor. The victim, identified as the 61-year-old store owner Ismail Alhasan, died from multiple gunshot wounds. Homicide detectives believe robbery was the motive. fox4news.com

Fort Worth, TX: Two juveniles arrested in slaying of food delivery driver found dead at Haltom City apartment complex
Haltom City Police said two juveniles were arrested Wednesday in connection with the slaying of a woman found in an apartment complex breezeway Saturday night. The two juveniles, whose names have not be released because of their ages, were taken into custody at an apartment complex in Fort Worth. Both juveniles are facing a charge of capital murder for the slaying of 31-year-old Ryan Munsie of Fort Worth, police said. Munsie was found about 9:30 p.m. Saturday on Northern Cross Boulevard and pronounced dead at the scene. She had fatal stab wounds to her neck, police said. Police did not say how or if the two juveniles are connected to Munsie, but said robbery appears to have been the motive in her slaying. dallasnews.com

Update: San Antonio man's family wants justice after SAPD officers shot and killed him at South Park Mall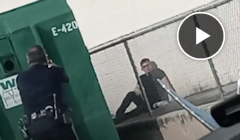 A family says they want justice after San Antonio Police shot and killed a man at South Park Mall. On Thursday night loved ones held a vigil to remember who they say is 26-year-old Erick Mejia. They met outside the mall where four veteran officers shot Mejia on Wednesday. Mejia's sister Milexa Camargo has seen eyewitness videos capturing her brother's final moments. The 26-year-old was driving an 18-wheeler Wednesday morning when he was pulled over for a traffic stop. Police say Meija ran away from the officer and into South Park Mall. Eventually, police say Meija exited a store from the back, which is seen in cell phone video captured by an eyewitness. In that same video, you see police pointing their guns at Meija, who is also carrying a weapon. In the video, you hear police telling him to drop his weapon. kens5.com

Phoenix, AZ: Ace Hardware Employee Accidentally Shot by Bystander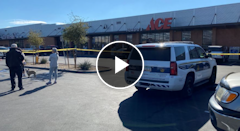 Phoenix Police say a man has been injured after a mishap involving a bystander who was trying to help stop a shoplifter on Jan. 30. When officers arrived at the scene Saturday morning, they found a man with a non-life threatening gunshot wound. An investigation later revealed that the victim was an Ace Hardware employee who was trying to a stop a shoplifter. A bystander had been standing outside when she saw the employee chase the shoplifter out of the business, police say. She reportedly fired at the thief to stop him but missed, striking the store worker instead. She remained at the scene to speak with police, while the accused shoplifter ran away. The victim was taken to the hospital with serious injuries, but he is expected to survive. 45-year-old Nya Reyes has been arrested and faces charges of aggravated assault and discharging a firearm within city limits. fox10phoenix.com

Baltimore, MD: Armed store Security Guard fires at officers; upset over paycheck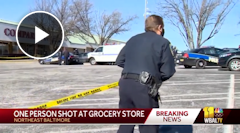 An armed store security guard upset over his paycheck shot at police officers Saturday afternoon in Baltimore, police said. City police reported a police-involved shooting in the 5600 block of The Alameda. The suspect fired multiple times at responding Police and again during a chase inside the store. One employee suffered an injury, no Police Officer were injured. The suspect was able to flee the scene. news.yahoo.com

Fort Worth, TX: Man shot by Security Guard after opening fire outside Fort Worth club he was thrown out of
A man who police said opened fire outside a Fort Worth club is in the hospital after being shot by a security guard. This happened Friday night, just before 11:45 p.m., when police said a man was thrown out of Buck's Cabaret in northwest Fort Worth. Police said after being thrown out, he went to his vehicle, grabbed a shotgun, and fired several shots into the side of the building. An armed security guard returned fire and shot the man at least twice. The man was in stable condition while being taken to a local hospital. No one else was hurt.fox4news.com

New Orleans, LA: Man slashed, killed with 'machete-type weapon' outside Lower 9th Ward gas station

Dallas, TX: Couple arrested in fatal beating of man who cut in line at South Dallas convenience store

Robberies, Incidents & Thefts

Honolulu, HI: Video captures suspects using Pepper Spray in bold Robbery attempt at Walmart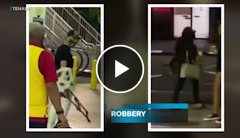 Honolulu Police are investigating a shameless attempted robbery at the Keeaumoku Walmart Store Saturday night. Cell phone video of the two female suspects getting away while a pepper sprayed Walmart employee cries in pain has gone viral. "Everyone was in complete shock. I was just glad that the thieves didn't pull out no gun," said Tehani, a Walmart customer who filmed the aftermath of the attack with her phone. It happened around 10 p.m. Saturday night when the two women allegedly tried to leave the Walmart with two flat-screen televisions without paying for them. After Walmart employees tried to block them at the exit, one of them pulled out pepper spray and began dosing employees and customers, said Tehani, who was wearing a mask at the time. "I actually smelled the pepper spray and at first my eyes were itchy but it wasn't as bad as the others," she said. Witnesses said the suspects dropped the televisions but were able to get away. Because the suspects allegedly used force and used pepper spray as a weapon, the attempted robbery will likely be classified as a Class A felony, which is a serious offense. hawaiinewsnow.com

Columbus, OH: Armed suspect threatened Menards employee during robbery

Colorado Springs, CO: C-Store Shoplifter facing Assault on a Police Officer charges for fight during arrest
● Beauty Supply – Merced, CA – Burglary
● C-Store – Sioux Falls, SD – Armed Robbery
● C-Store – Dallas, TX – Armed Robbery/Owner Shot & Killed
● C-Store – Harris County, TX - Burglary
● Dollar General – Marion County, FL – Armed Robbery
● Dollar Tree – Fitchburg, WI – Armed Robbery
● Family Dollar – Pittsburgh, PA – Armed Robbery
● Gas Station – Omaha, NE – Armed Robbery
● Gas Station – Hutchinson, KS – Armed Robbery
● Gas Station – Hutchinson, KS – Armed Robbery
● Grocery – Port Barre, LA – Burglary
● Grocery – St Louis, MO – Robbery
● Hardware – St Joseph, Township, MI – Burglary
● Jewelry – Bethesda, MD – Robbery
● Jewelry – Medford, OR – Robbery
● Jewelry – Trumbull, CT – Robbery
● Jewelry – Moline, IL – Robbery
● Jewelry – Charlestown, WV – Burglary
● Jewelry – Kennesaw, GA - Robbery
● Restaurant – Wichita Fall, TX - Burglary
● Restaurant – Bronx, NY – Robbery
● Restaurant – Baltimore, MD – Burglary
● Restaurant – Lucas County, OH – Armed Robbery
● Restaurant – Dearborn Heights, MI – Burglary
● Restaurant – Plainfield, IN – Robbery
● Walmart – Honolulu, HI - Robbery

Daily Totals:
• 18 robberies
• 8 burglaries
• 1 shooting
• 1 killed

---
| | |
| --- | --- |
| | Derrick Boyd named Regional Asset Protection Manager for Dollar General |
Submit Your New Hires/Promotions
or New Position
See all the Industry Movement
---



Feature Your Job Here For 30 Days -
70% Aren't On The Boards
Post your job listing
---
Featured Job Spotlights

Loss Prevention Auditor and Fraud Detection Analyst
Raleigh, NC - posted Dec. 14
As a Loss Prevention Auditor and Fraud Detection Analyst for Staples, you will conduct LP operational field audits remote, virtual and in person, within a base of 60 retail stores to ensure compliance to operational standards to drive operational excellence and preserve profitability....

Leader, Asset & Profit Protection
San Fran/Chicago/NY/West Palm Beach - posted Dec. 14
As the leader of the Data/Analytics & Investigations strategy, you should have strong analytical/investigation skills, the drive to innovate, and the ability to build strong partnerships to lead through the influence of others. They will be personable, open to learning, collaborating with others...

District Asset Protection Manager
Seattle, WA - posted Dec. 11
As the District Asset Protection Manager you will lead administration of Asset Protection programs and training for an assigned district in order to drive sales, profits, and a customer service culture...

Regional Manager LP, Audit & Firearms Compliance
IL, WI, MN, IA, ND, SD, NE, OK, MO & KS - posted Dec. 9
The Regional Loss Prevention Manager is responsible for the control and reduction of shrinkage at the stores in their Territory. Investigate and resolves all matters that jeopardize or cause a loss to the company's assets...

Customer Success Specialists
Multiple Locations - posted October 9
The role of the Customer Success Specialist is to engage, empower, and excite our community. As a Customer Success Specialist, your primary responsibility is to ensure both retailers and law enforcement, who make up our community, have great experiences and achieve real crime reduction outcomes from using our platform. Apply Here

Sales Representatives
NuTech National - posted October 13
NuTech National, an established and rapidly growing 40+ year electronic security company is expanding our National Sales Team. Seeking motivated, driven and successful sales reps to expand our national retail and governmental vertical markets. Top pay, benefits and signing bonus available. Please apply to melissa@nutechnational.com

---

Latest Top Jobs


Vice President, Loss Prevention
San Francisco, CA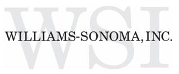 The Vice President of Loss Prevention reports to the Company's General Counsel and is responsible for leading the organization's global asset protection and security efforts. You will collaborate effectively across the Company. linkedin.com

Executive Director, Asset Protection
Rosemead, CA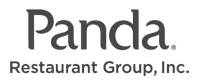 The Executive Director, AP is responsible for the company's AP function, protecting the company's integrity, people, processes, and assets from harm and loss. This position serves as the subject matter expert on a broad range of security standards and disciplines. pandarg.referrals.selectminds.com

Senior Director, Loss Prevention
Calabasas, CA


The Senior Director of Loss Prevention is responsible for setting and championing the Loss Prevention strategy for the enterprise, including retail stores, distribution centers, corporate offices and quality assurance labs. sjobs.brassring.com

Director, Asset Protection Solutions
Deerfield, IL


Responsible for developing and implementing department strategies and integrating efforts with division and company strategies, emphasizing product availability, inventory productivity, and cost productivity. jobs.walgreens.com

Senior Manager, Asset Protection
Atlanta, GA


The Sr Manager Asset Protection is responsible for ensuring that Asset Protection programs are fully implemented and are being executed per expectations within assigned distribution centers. careers.homedepot.com

BJ's Wholesale Regional AP Rollout - 8 New Positions


The Regional AP Manager oversees AP, security, theft, fraud, investigations, and related procedures within the field. The RAPM supports and continuously interacts with club management to analyze shrink, identify profitability gaps and address issues related to protecting company assets. See all the job listings

---

Featured Jobs
---
JOB TITLE
COMPANY
CITY/STATE
DATE ADDED

Vice President
Vice President
Mobilelink
Houston, TX
January 5
VP, LP
Public Storage
Glendale, CA
January 28
VP, LP
Williams Sonoma
San Francisco, CA
January 19

Director
Dir., Enterprise Safety & Security (International)
Adtalem Global Education
Miami, FL
January 28
Sr. Dir. Programs & Infrastructure
Albertsons
Boise, ID
January 19
Dir. National Investigations
Albertsons
Boise, ID
January 19
Dir. Retail AP
Bass Pro Shops
Springfield, MO
January 8
Dir. Field AP
Chipotle
Columbus, OH
January 13
Associate Dir. AP & Inventory Control
Crate & Barrel
Northbrook, IL
January 20
Dir. Risk & Analysis
Genesco
Nashville, TN
November 17
Dir. of Security
Goodwill Industries Group
South Bend, IN
January 29
Dir. Safety/Risk Mgmt.
Goodwill of SE Louisiana
New Orleans, LA
April 2
Sr. Dir. LP
Harbor Freight Tools
Calabasas, CA
January 28
Deputy Dir. Global Security & Trade Compliance
IAP Worldwide Services
Cape Canaveral, FL
November 24
Dir. Global Distribution Safety & Security
Michael Kors
Whittier, CA
January 6
Dir. Physical Security
Netflix
Los Angeles, CA
January 5
Executive Dir. AP
Panda Restaurant Group
Rosemead, CA
January 28

Parker's C-Stores

Savannah, GA

June 3

Sr. Dir. AP
Rite Aid
Camp Hill, PA
January 21
Director, AP Finance & Analytics
Rite Aid
United States
January 26
Sr. Dir. Environmental Health & Safety
Ross Stores
Dublin, CA
October 9
Dir. Corporate Security
Veritiv
Atlanta, GA
January 7
Security Director
Visa
New York, NY
January 22
Dir. AP Solutions
Walgreens
Deerfield, IL
January 28

Corporate/Senior Manager
AP Operation Manager

Follett Corporation

Westchester, IL

January 7

Sr. Mgr AP
Home Depot
Atlanta, GA
January 28
Group Investigations Manager
JCPenney
Plano, TX
January 19
Physical Security Manager
Rite Aid
United States
January 26

---


---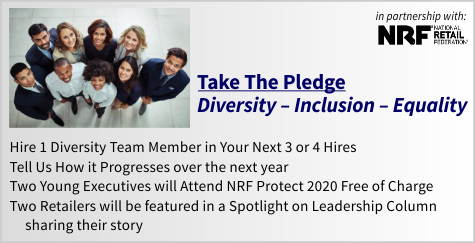 ---

Getting involved in a process is an obligation and taking it seriously is absolutely critical to your success regardless of what the process involves. Whether it's looking at a job or sitting on a company committee. Once you've committed, your reputation, your image, your future is at stake. Minimizing it won't decrease the impact nor will it reduce the expectations of others. Because when you become part of a process, other people are either looking at you or they're counting on you to be your best or give your best. So once you've committed, follow through and deliver your best.

Just a Thought,
Gus



(content subject to approval)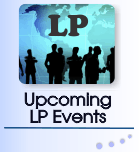 ---

Recruiting?
Get your job e-mailed to everyone... everyday
Post on our Featured Jobs Board!
Not getting the Daily?
Is it ending up in your spam folder?
Please make sure to add d-ddaily@downing-downing.com to your contact list, address book, trusted sender list, and/or company whitelist to ensure you receive our newsletter.
Want to know how? Read Here



36615 Vine Street, Suite 103
Willoughby, OH 44094
440.942.0671
copyright 2009-2019
all rights reserved globally