---

Spotlight Interview

Bud Homeyer, Chief Operations Officer at Interface Systems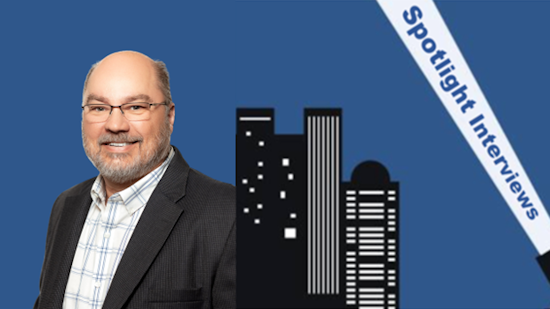 Bud Homeyer is Chief Operations Officer at Interface Systems, a leading managed services provider offering physical security, network, voice and business intelligence solutions. He leads all operations functions, including customer support, service delivery, supply chain, and field operations. He previously served as Interface's Executive Vice President of Enterprise Solutions and has a proven track record of solving complex enterprise-wide challenges to drive growth, productivity, and profitability. In this interview, Bud explains why restaurants need a comprehensive security solution to protect against physical security threats, "from opportunistic shoplifting attempts to organized gangs running sophisticated robberies." He also, among other topics, shares his insights on emerging technology solutions and trends in the restaurant sector. "2023 could be the year we start to see AI-based cameras replacing the traditional alarm panel," he says.

Interface Systems serves a number of different industry sectors, including restaurants, retail and banking. Can you tell us a bit about the benefits your solutions deliver to restaurants?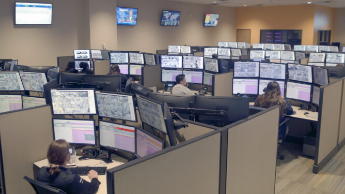 It is crucial for restaurant security/IT leaders to partner with a trusted managed services provider who has both deep expertise in delivering comprehensive security, network, and business intelligence solutions to restaurants and is nimble enough to innovate fast and keep up with the evolving pace of new technologies. In this ultra-competitive market, restaurants need to partner with innovative providers who can serve as an extension of their staff and can not only enhance their customer experience but also deliver an amazing employee experience.

Interface has the ability to take an integrated view of all aspects of a restaurant's operations. This is a game-changer for our customers. For example, our video-verified alarms save a lot of money for restaurants by completely eliminating false alarms. Similarly, our POS exception reporting service can pinpoint suspicious transactions or fraud by sifting through millions of transactions and tying them up with video evidence. When we deploy our interactive remote monitoring service that can act as Virtual Security Guards for restaurants, we also ensure that the underlying network architecture is able to support video and other high-bandwidth applications. Our video analytics services can then aggregate data from existing security systems to gain actionable customer insights.

What types of restaurants are likely to benefit most from your security systems and managed services?

We typically work with restaurant chains with distributed physical locations that are grappling with the complexity of dealing with multiple vendors for securing their business, connecting their locations, and gaining actionable business intelligence. As a fully managed service provider, we secure restaurant and hotel locations, provide a reliable network connectivity platform that supports online services and new applications, and deliver real-time business insights to streamline operations

Click here to read the full interview from Restaurant Technology News
---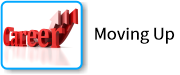 ---

In Case You Missed It

January's Moving Ups

22 New Senior LPs - 19 Promotions - 3 Appointments

ADT appoints Wayne Thorsen to Chief Business Officer
Advance Auto Parts promoted Matthew Irwin to Director, Asset Protection
Amazon promoted Mike Aldridge, LPC to Senior Program Manager - Seller & Vendor Investigations
Bealls, Inc. promoted Shaun Vanderwerf, CFI to Divisional VP of Corporate & Logistics Loss Prevention
CITY Furniture promoted Michael Segreto to Managing Director of Fraud Prevention
CVS Health promoted Landy Dunham to Associate Vice President, Asset Protection
CVS Health promoted Brendan "Ben" Dugan, CFI to Executive Director, Central Investigations
CVS Health promoted Raymond Sosa to Executive Director, Asset Protection
CVS Health promoted Freddy Torres to Executive Director Asset Protection Field Operations
CVS Health promoted Shad Agel to Executive Director, Asset Protection
CVS Health promoted Matt Johnson to Executive Director, Asset Protection - Strategy and Profitability
CVS Health promoted Tim Judy to Lead Director, Asset Protection
CVS Health promoted Craig Vadnais to Lead Director, Asset Protection
CVS Health promoted Chuck Agathangelou to Lead Director, Asset Protection
CVS Health promoted Andy Zumbrum to Lead Director, Asset Protection
CVS Health promoted Pedro Corrales to Lead Director, Asset Protection
CVS Health promoted Jason Lotts, CFI, LPC to Sr. Regional Asset Protection Manager
MAPCO Express named Steven Rock Director Safety & Loss Prevention
NRF Foundation named Adam Lukoskie Named New Executive Director
Penske Truck Leasing promoted Vincent Carranza to Corporate Manager – Physical Security
Saks OFF 5th promoted Khristopher Hamlin to Senior VP, AP, Inventory Control, & Logistics
Walmart Canada promoted Carolyn Homes to Case Manager, Violence in the Workplace

See All the Executives 'Moving Up' Here

Submit Your New Corporate Hires/Promotions or New Position

---

---



2023 Predictions: Economic, Retail,
Technology and Crime
February 14 | 1:00 p.m. EST

Join this very popular retail innovation leadership series where 2023 Top 100 Retail Influencer and Prosegur Global Retail CEO, Tony D'Onofrio, will lead a lively and data-rich discussion predicting what will happen in 2023. He is joined by two other 2023 Top Retail Influencers: Greg Buzek and Jeff Roster, both leading industry analysts that track closely where retail and technologies will go next.

Topics for this webinar include:

• The forecasted economic headwinds and whether a recession is ahead
• The latest forecasts and predictions for the retail industry
• Technology predictions including the most important technologies for the year and where startups are currently focused
• The latest retail crime trends and predictions for 2023

The data and charts on these topics will be shared with attendees.

At the end of the webinar, our sponsor, Prosegur Security, will award five LPF scholarships to attendees by random drawing.

This webinar is presented by the Loss Prevention Foundation in partnership with Prosegur Security and qualifies for 1 continuing education unit (CEU) towards your LPC recertification or CFI recertification.


---

The U.S. Crime Surge
The Retail Impact

More ORC Legislation Introduced in Congress
Combating Organized Retail Crime Act of 2023 & the Organized Retail Crime Center Authorization Act were introduced in the U.S. Senate

NRF Statement on Senate Introduction of Critical ORC Legislation


WASHINGTON, January 30, 2023 – The National Retail Federation today issued the following statement from Senior Vice President of Government Relations David French after the Combating Organized Retail Crime Act of 2023 and the Organized Retail Crime Center Authorization Act were introduced in the U.S. Senate. The bills will create new tools to assist in federal investigation and prosecution of ORC and help recover lost goods and proceeds.

"Retailers face security-related challenges on many fronts, and ORC continues to be a formidable threat in communities across the country. These brazen crimes endanger employees and customers, and also contribute to total shrink, costing the industry nearly $100 billion in 2021, as reported in NRF's 2022 National Retail Security Survey.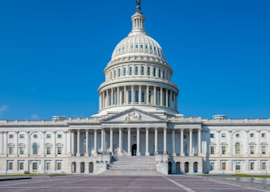 "While retailers continue to adapt to rapidly changing criminal tactics, federal support is also needed. This legislation is a critical step to increase collaboration between federal law enforcement agencies, retail investigators and state agencies to more effectively combat these increasingly violent criminal activities.

"We are grateful to Senators Chuck Grassley and Catherine Cortez Masto for their leadership on legislation to curtail one of the most urgent problems facing retailers and the communities we serve."

As the leading authority and voice for retail, NRF has spearheaded industry efforts for policy reform on crucial ORC legislation, including the INFORM for Consumers Act, which was passed late last year. nrf.com

RELATED: Cortez Masto, Grassley Continue Push to Protect Businesses from ORC


The Invisible Solution to ORC?
Lowe's 'Project Unlock' anti-theft solution continues to make headlines

Lowe's pioneers system to solve organized retail crime

Lowe's Companies Inc. has innovated – and successfully tested – a new system geared toward tackling organized retail crime in a frictionless and almost invisible manner.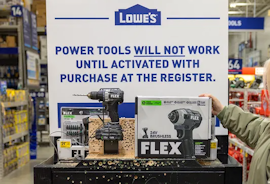 It's called Project Unlock, and it's a proof-of-concept system that underscores how there are methods to solving this industry-wide problem without having to lock up every product on the shelf, Lowe's Chief Digital and Information Officer Seemantini Godbole told FOX Business in an exclusive interview.

Lowe's demonstrated Project Unlock last week during NRF's 2023 expo in New York City, hosted in conjunction with the Loss Prevention Research Council. Its goal is to prove that technology can be leveraged to solve organized retail crime without hindering the shopping experience for law-abiding citizens.

Over the last 12 to 18 months, Lowe's Innovation Labs has been testing out the system which utilizes RFID [Radio Frequency Identity] chips, scanners and blockchain. If implemented, it would render a stolen tool inoperable which would discourage bad actors and in turn, keep employees safe, according to Godbole.

To work, manufacturers would first have to embed a wireless RFID (Radio Frequency Identity) chip into a power tool product. The chip is already preloaded with the item's serial number. It is also embedded in the box's barcode. The product is set to inoperable up until the moment the customer pays for it. An RFID scanner at the register would then read the chip and activate the tool for use.

Godbole said this system isn't meant to necessarily replace asset protection teams but rather help them "combat this [organized retail crime] more effectively" without putting associates in harm's way, she added. foxbusiness.com


San Francisco's Crime Crisis is Improving Thanks to New DA
After Chesa Boudin, new San Francisco DA cracks down on crime, but anti-cop views stall progress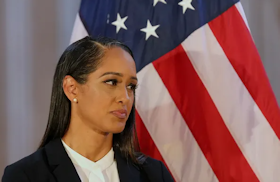 San Francisco DA Brooke Jenkins has turned the tide on prosecuting drug crimes

San Francisco District Attorney Brooke Jenkins has reformed how the city prosecutes offenders, but challenges still surround the police department's efforts to curb crime, a community activist told Fox News.

"It's night and day right now where having Brooke Jenkins as district attorney has totally changed the morale of the police department and much of the city itself," Richie Greenberg said.

"We still have a long way to go in the Tenderloin and other parts of San Francisco where drug dealers are running a 24-hour open market," he continued. "But we see on the horizon that that's going to change very soon."

Meanwhile, rape, robbery, motor vehicle theft and larceny theft were down in December compared to the same time last year under Boudin, according to city data. Despite the reforms, there are still challenges facing the San Francisco Police Department.

"You have a crazy phenomenon of catalytic converter thefts, brazen daytime robberies of businesses and homes broken into with the residents there," he told Fox News. foxnews.com


NYC Neighborhoods Turn to Private Security Amid Crime Surge
Another NYC neighborhood opts to hire off-duty police and private security to slow violent crimes down
In another defiant show of force in the face of out-of-control crime, Howard Beach is poised to join a growing number of battered Big Apple neighborhoods to hire their own security.

Residents of the close-knit community and the old stomping grounds of late Gambino Godfather John Gotti are fed up with rampant shoplifting, beatings, and theft — and are mulling hiring moonlighting cops to stem the tide.

Petty larceny has surged 9% so far in the new year from the same period in 2022, along with felony assaults (up 50%); burglary (14%); and auto larceny (69%), according to NYPD data through Jan. 22.

The list of NYC locales looking to hire private crime-fighters is growing. The Post reported last week that Bronx merchants took matters into their own hands by hiring private security guards to keep order on a bustling commercial strip.

Barbara Blair, president of the Garment District Alliance, said Friday that three property owners along Eighth Avenue have hired a paid detail "for constant presence" along a three-block stretch to combat drug dealers and loitering.

The new need for private policing does not sit well with law enforcers. "It's a damn shame that people in Howard Beach have to go into their pockets, with all the taxes that they are paying," fumed retired detective Bo Dietl, an Ozone Park native who heads his own security firm. "I've never seen it [the city] worse. The difference in the '70s and '80s is we could go after these scumbags and lock 'em up and prosecute them." privateofficerbreakingnews.blogspot.com


NYPD Anti-Gun Unit Under Scrutiny After Tyre Nichols Death
After Tyre Nichols' death, NYC mayor defends NYPD's own anti-gun unit
Mayor Adams offered more detail Monday morning into his thoughts on the police-involved killing of Tyre Nichols and defended his decision last year to reinstate an NYPD anti-gun unit similar to the one involved in Nichols' death.

The five officers who brutally beat Nichols were members of the Memphis Police Department's SCORPION unit, which was disbanded permanently after Nichols' family demanded it be done away with.

Adams, a former NYPD captain, said Monday during an appearance on CNN that none of the Memphis police officers captured on camera beating Nichols had a "level head," but that specific police units aren't necessarily to blame for such abuse.

After Adams became mayor he reconstituted the NYPD's controversial anti-crime unit, a plainclothes unit that had been disbanded under former Mayor Bill de Blasio, as a new team of uniformed officers with the same goal of getting guns off the street.

"What I put back in place, our anti-gun unit, many people stated that we should not do it, but we were able to remove 7,000 guns off our streets. That's a 27-year high," he said. "We must have proper training, proper mindset and the police officers across our country must have the right mindset to do this very difficult and challenging job of public protection." nydailynews.com


Bakersfield City Council agrees to contract private security to help BPD patrol the city

Ten people shot in 'targeted attack' in Lakeland, FL

---

COVID Update

668.8M Vaccinations Given
US: 104.1M Cases - 1.1M Dead - 101.2M Recovered
Worldwide: 674.9M Cases - 6.7M Dead - 647.3M Recovered


Private Industry Security Guard Deaths: 362
Law Enforcement Officer Deaths: 830




COVID Fueling America's Death Surge?
Calif. saw nearly 20% more deaths since 2020 & COVID alone can't explain it

More than 300,000 Californians have died each year since the pandemic started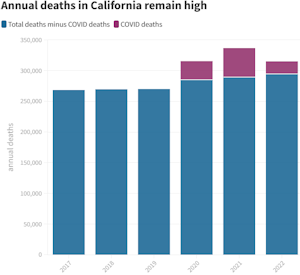 Three years after the first COVID cases were detected in the Bay Area, a vexing question persists that can no longer be explained by the terrifying arrival of a deadly novel coronavirus: Why are so many people still dying?

Since 2020, California has recorded 130,000 more deaths than in the three previous years, a nearly 20% increase in mortality, the largest sustained spike in more than a century, and the reversal of a decades-long trend of decreasing death rates. In essence, experts say, that's 130,000 more burials, cremations, viewings and funerals than there should have been.

No single cause explains the momentous change, according to the California Department of Public Health. Since early 2020, aside from COVID, the Golden State has seen the biggest rise in causes of death in drug overdoses, Alzheimer's disease and alcohol-related conditions followed by hypertensive heart disease, ischemic heart disease, stroke, diabetes, kidney diseases, road injury and homicide.

"The pandemic certainly is a factor," Anderson said, "Whether it's the virus itself [exacerbating other health problems] or whether it's other factors related to the pandemic, it's hard to know for sure."

This pattern of continued excess deaths is happening around the country, not just in California. mercurynews.com


The End of America's COVID Health Emergency?
U.S. Plans to End Public Health Emergency for Covid in May

The end of the emergency will bring about a complex set of policy changes, and it signals a new chapter in the government's pandemic response.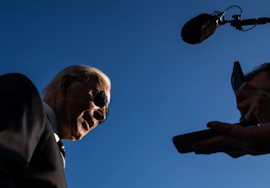 The Biden administration plans to let the coronavirus public health emergency expire in May, the White House said on Monday, a sign that federal officials believe the pandemic has moved into a new, less dire phase.

The White House wants to keep the emergency in place for several more months so hospitals, health providers and health officials can prepare for a host of changes that will come when it ends, officials said. Millions of Americans have received free Covid tests, treatments and vaccines during the pandemic, and not all of that will continue to be free once the emergency is declared over.

An average of more than 500 Americans are still dying daily from Covid. But at the three-year mark, the coronavirus is no longer upending everyday life to the extent it once did, partly because much of the population has at least some protection against the virus from vaccinations and prior infections.

Still, the White House said on Monday that the nation needed an orderly transition out of the public health emergency. The administration said it also intended to allow a separate declaration of a national emergency to expire in May. nytimes.com


COVID-19 pandemic 'is probably at a transition point,' WHO says
The WHO says the world is in a better place to fight off the virus.

Covid-19 is a leading cause of death for children in the US

---

Industry News

OSHA Cracking Down on Employer 'Safety & Health Failures'
OSHA Directors Have Increased Authority to Cite Certain Types of Violations

The changes are aimed to stop "employers from repeatedly exposing workers to life-threatening hazards or failing to comply with certain workplace safety and health requirements."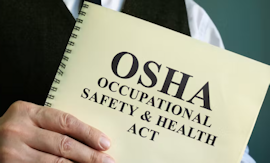 On January 26, OSHA announced new enforcement guidance changes which can "save lives and hold employers to greater account for safety and health failures."

The announcement said these changes will "target employers who put profit over safety." It will do this by making the penalties " more effective in stopping employers from repeatedly exposing workers to life-threatening hazards or failing to comply with certain workplace safety and health requirements."

OSHA Regional Administrators and Area Office Directors now have the authority to cite certain types of violations as "instance-by-instance citations" for cases where the agency identifies "high-gravity" serious violations of OSHA standards specific to certain conditions where the language of the rule supports a citation for each instance of non-compliance.

These conditions include lockout/tagout, machine guarding, permit-required confined space, respiratory protection, falls, trenching and for cases with other-than-serious violations specific to recordkeeping.

The change is intended to ensure OSHA personnel are applying the full authority of the Occupational Safety and Health Act where increased citations are needed to discourage non-compliance.

In a second action, OSHA is reminding its Regional Administrators and Area Directors of their authority not to group violations, and instead cite them separately to more effectively encourage employers to comply with the intent of the OSH Act. ehstoday.com


Retail Closures Remain Low
Retail space tight as some stores close, others look to expand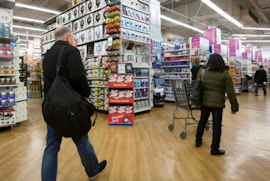 The real estate market for retailers is as tight as it's been for a long time. After a decade of rightsizing from retailers, there's no longer a glut of available space in shopping centers. Now, some retailers are even looking to expand their physical footprints. Barnes & Noble, Burlington and Ross Stores are all in expansion mode, the Wall Street Journal reports.

On the flip side, Bed Bath & Beyond is heading toward bankruptcy and plans widespread store closures. Party City has filed for bankruptcy. Beyond retailers, dozens of Regal Cinemas locations are set to close in the coming weeks.

But the level of retail closures has dropped considerably over the last couple of years, and the market is now in a much healthier place, said Brandon Svec, CoStar Group's national director of retail analytics.

Big retailers have been trimming their physical locations since peaking shortly before the Great Recession. Closures really weighed on the market in 2018, 2019 and 2020, when an average of 144 million square feet of retail space closed each year, Svec said. Retailers only closed about 20 million square feet of retail space last year. komonews.com


Hiring Store Associates Based On Appearance?
Convenience store chain Sheetz under fire for controversial 'smile policy'
Sheetz is making headlines after it was revealed that the convenience store chain may be using a person's bad teeth as basis for declining employment based on a policy in their handbook.

The unusual policy is tucked away in the company's employee handbook, according to Business Insider, which obtained a written version of the policy.

The report said that Sheetz's employee handbook states applicants with "obvious missing, broken, or badly discolored teeth (unrelated to a disability) are not qualified for employment with Sheetz."

As for current employees, the handbook reads that they have 90 days to solve the issue. A former employee told Insider they feel the policy is "disgusting and classist." Sheetz confirmed the policy is now under review The company said that throughout its history, Sheetz has "embraced an appearance policy," saying they believe a smile is important for customers.. mypanhandle.com


Bed Bath & Beyond expected to declare bankruptcy this week
From a failed merchandising strategy to activist investor pressure over exaggerated payments to executives, Bed Bath & Beyond Inc has been on a largely downhill ride over the last few years.

The company is preparing to seek bankruptcy protection as soon as this week and has lined up liquidators to close additional stores unless a last-minute buyer emerges, Reuters reported on Monday. reuters.com


Dollar General opens its 19,000th store in big store milestone

Impossible Foods laying off 20% employees in third round of cuts in a year

7-Eleven delivery robots hit the streets

---

Senior LP & AP Jobs Market
Director of Asset Protection & Safety job posted for Duluth Trading Company in Mount Horeb, WI


The Director of Asset Protection and Safety is responsible for developing strategies, supporting initiatives, and creating a vibrant culture relating to all aspects of asset protection and safety throughout the organization. As the expert strategist and leader of asset protection and safety, this role applies broad knowledge and seasoned experience to address risks. recruiting.ultipro.com

Associate Dir. of Physical Security & AP job posted for Savers (Remote role)


The Associate Director of Physical Security & Asset Protection's primary responsibility is to support organizational growth through collaboration and management of the company's physical security platforms and programs. Reporting to the Sr. Director of Risk and working collaboratively with company stakeholders/applicable vendors will support and achieve the successful completion of diverse physical security initiatives and other projects that instill a safe working environment across the organization. indeed.com

---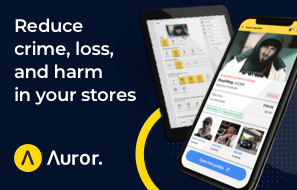 ---
---

Millions of Customers Exposed in Retail Cyberattack
10M JD Sports Customers' Info Exposed in Data Breach

UK sportswear retailer asks exposed customers to stay "vigilant" against phishing attempts following cyberattack.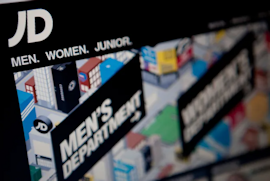 UK sportswear retailer JD Sports is warning some 10 million of its customers that their personal data — including name, billing address, delivery address, email address, phone number, order details, and last four payment card digits — might have been exposed in a recent cyberattack.

Affected customers placed online orders with JD Sports between November 2018 and October 2020 for items branded JD Sports, Size?, Millets, Blacks, Scotts, and MilletSport, the company said in a statement.

JD Sports said while it cannot definitively say whether the data was accessed, the system holding the data was, so as a precaution, JD Sports is notifying and advising impacted customers to remain on the lookout for social engineering scams.

JD Sports does not store full payment card details, the retailer said, and there is no evidence that account passwords were compromised.

Stolen Data Could Fuel Follow-on Cyberattacks

While disclosure is the right thing to do for the retailer, notes Lior Yaari, CEO of Grip Security, letting the public as well as potential threat actors know about the breach without first resetting account credentials might in itself attract the wrong kind of attention.

"Retailers should approach a breach of customer data similar to an internal breach of employees — requiring every customer to reset their account credentials," Yaari said in a statement provided to Dark Reading. "The official announcement from JD Sports and the news coverage sets the stage for the hackers to start sending out password reset phishing emails to the 10 million customers to harvest their credentials."

Yaari predicts additional attacks will be fueled by this breach. darkreading.com


Even The Dark Web is Facing a Hiring War
Cybercrime groups offer six-figure salaries, bonuses, paid time off to attract talent on dark web

Despite the obvious risks, tech jobs with hacking groups can be alluring for those who need the money or want to do the work.

Cybercrime is a booming business. So, like any other thriving market, the masterminds behind ransomware syndicates or online scam operations need workers, too. And they aren't just looking for other criminal hackers. Developers, administrators and designers are in high demand.


And just as the cybersecurity market is competing for the best talent, cybercriminals are also offering high salaries and perks to attract the best. Some ads boasted annual salaries as high as $1.2 million for the skilled hackers.

According to new analysis from the cybersecurity firm Kaspersky, it appears that developers are the most sought after within the cybercrime ecosystem. The company's researchers reviewed roughly 200,000 employment-related messages posted on 155 dark web forums between January 2020 and June 2022. The number of posts peaked in March 2022, possibly because of COVID-19-related lockdowns and income reductions in multiple countries. Nevertheless, job posts — both seeking employment and listing jobs — have exceeded 10,000 per quarter, the analysis found.

Other in-demand positions included attack specialists, reverse engineers, testers, analysts, administrators and designers. Even the most sophisticated hacking crews still need help, the researchers said.

Not all job listings are for roles performing illegal work — in fact, one "well-known Russian bank" sought to hire developers while others sought candidates to develop legal IT learning courses — but even the criminal work had the mundane sort of feel of typical employment ads. Test assignments were common, the researchers said, and included steps such as encrypting files, evading anti-virus detection and being generally professional and available online.

The analysis found that some people seeking jobs seemed to simply need the money, but for others the reasons may be harder to pin down. Either way, people seeking out this kind of work may not fully understand who they're getting involved with. cyberscoop.com

RELATED: Cybercrime Ecosystem Spawns Lucrative Underground Gig Economy


The Growing Insider Threat
Insider attacks becoming more frequent, more difficult to detect
Insider threats are a top concern at organizations of all kinds; only 3% of respondents surveyed are not concerned with insider risk, according to Gurucul.

The report found that organizations have never felt more vulnerable with three-quarters of respondents saying they feel moderately to extremely vulnerable to insider threats – an increase of 8% over the previous year.

This rise in perceived vulnerability coincides with a significant increase in insider attacks as 74% of organizations report that attacks have become more frequent (a 6% increase over last year), with 60% experiencing at least one attack and 25% experiencing more than six attacks.

Organizations are also struggling with insider threats in the cloud and often don't have the necessary technical capabilities in place to detect and prevent them.

87% of organizations consider unified visibility and control across all apps, devices, web destinations, on-premises resources, and infrastructure to be moderately to extremely important.

However, 48% monitor for unusual behavior across their cloud footprint and the web. Furthermore, over half of respondents said that detecting insider threats is harder in the cloud and that uptime and performance of tools like SASE and CASB is vital to success. helpnetsecurity.com


Balancing Cybersecurity Spending & Economic Changes
How organizations can keep themselves secure whilst cutting IT spending
It is the immediate natural reaction of most organizations to cut costs during an economic downturn. But the economy will return and cutting back too far can be damaging in the long term.

Complex situations such as a global recession often make criminals more motivated. Adversaries are banking on the fact that organizations are busy trying to ride this curve and might lose sight of their security protocols.

Most organizations find it impossible to balance the threats as well as the economic changes, and threat actors are counting on organizations to reduce costs that might impact their security posture, as well as having a complex environment that is in desperate need of a clean-up.

We are in a unique time of change in IT as organizations navigate the ongoing digital transformation, a continued migration to the cloud and the movement towards zero trust. helpnetsecurity.com


ChatGPT is a bigger threat to cybersecurity than most realize

Russia's Sandworm hackers blamed in fresh Ukraine malware attack
---

---

Give your back a break
We all know that working in an office is not back-breaking labor, but it may be doing just that! Prolonged sitting at a desk with bad posture causes back, shoulder, and neck pain and can lead to other health problems. That why it is important to make a point to get up, stretch and move around for 5 minutes for every hour of sitting. It makes sitting at your desk with good posture a lot easier.


Fake Reviews: A 'Large-Scale Scam'
Five Stars, Zero Clue: Fighting the 'Scourge' of Fake Online Reviews

Third parties pay writers for posts praising or panning hotels, restaurants and other places they never visited

In 2022, Yelp, another review site, said its moderators removed more than 700,000 posts that violated its policies — including many that were abusive or deceptive. In 2020, more than 26 million reviews were posted on Tripadvisor. The company said it took down nearly one million it deemed fraudulent, according to its 2021 transparency report.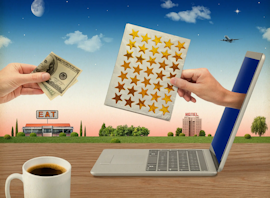 Fake reviews have led to legal consequences. In 2018, the owner of PromoSalento, an Italian company offering to write paid reviews of hospitality businesses, was sentenced to nine months in prison after an Italian court determined that he had used a fake identity to write false reviews on Tripadvisor.

Last November, Google filed a lawsuit against dozens of companies and websites, accusing them of carrying out "a large-scale scam" to mislead small businesses by selling them "fake or worthless services," including "the option of essentially flooding a competitor's business profile" found on Google search with fake negative reviews or ratings.

Sites like Yelp and Tripadvisor say false reviews represent a tiny percentage of the overall posts that make it online. They point to their use of technology and human investigators, which allows them to weed out bad posts so they rarely get published.

Still, as customers rely more and more on the ratings of people who say they have patronized a restaurant or a hotel, the need to update technology that separates authentic posts from false ones is only growing.

In October, representatives from Yelp, Tripadvisor, Trustpilot, Google and several other review sites met for a one-day closed-door conference in San Francisco to discuss how they could work together to tackle fake online reviews. It was the first time such a meeting had been held, said Becky Foley, the senior director of trust and safety at Tripadvisor, which organized the summit. The Federal Trade Commission, which is looking into strengthening penalties against companies that solicit and sell fake reviews, also sent a representative, Ms. Foley said. nytimes.com


'The Junkification of Amazon'
Why does it feel like the company is making itself worse?
Interacting with Amazon, for most of its customers, broadly produces the desired, expected, and generally unrivaled result: They order all sorts of things; the prices are usually reasonable, and they don't have to think about shipping costs; the things they order show up pretty quickly; returns are no big deal. But, at the core of that experience, something has become unignorably worse.

Late last year, The Wall Street Journal reported that Amazon's customer satisfaction had fallen sharply in a range of recent surveys, which cited COVID-related delivery interruptions but also poor search results and "low-quality" items. More products are junk. The interface itself is full of junk. The various systems on which customers depend (reviews, search results, recommendations) feel like junk. This is the state of the art of American e-commerce, a dominant force in the future of buying things.

Why does it feel like Amazon is making itself worse? Maybe it's slipping, showing its age, and settling into complacency. Or maybe — hear me out — everything is going according to plan. nymag.com


TikTok's Coming for Amazon's Search Traffic

Walmart Unveils Controversial New Online Shopping Features
---

Falls Church, VA: Smash-and-grab thieves steal $100K worth of jewelry
Detectives from the Falls Church Police Department are searching for three suspects who they say stole $100,000 worth of jewelry from a store in the Eden Center shopping mall. Police said the three suspects entered Princess Diamonds around noon on Friday. One of the bandits pointed a gun at an employee, while another used a hammer to shatter display cases to access the jewelry. Authorities believe the robbers, who each wore ski masks that covered most of their faces, fled in a black Mercedes-Benz. Two of them were last seen wearing black winter coats, and one of the suspects wore a gray winter coat with red and blue stripes across the chest. fox5dc.com


Bakersfield, CA: CHP conduct 'Blitz' retail operation, recover over $8k at TJ Maxx, Marshalls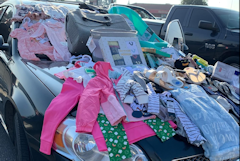 California Highway Patrol conducted a retail "Blitz" operation at two Ming Avenue retail locations over the weekend, recovering $8,403.99 worth of items. From Saturday, Jan. 28-Jan. 29, detectives and investigators with CHP's Organized Retail Crime Taskforce conducted the operation at TJ Maxx and Marshalls, located on Ming Avenue. A total of 285 items were recovered. Officers arrested 33 suspects for their crimes related to the operation. CHP, loss prevention professionals and security collaborated to conduct the investigation. CHP said a number of the suspects also had unrelated outstanding felony and misdemeanor warrants for various charges, including assault, failing to appear and failing to check in with their parole/probation officer. bakersfieldnow.com


Houston, TX: Eyewear Store Owner takes on Thieves that stole Thousands over last 6 Weeks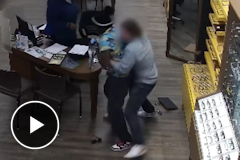 A robbery in progress was stopped when a store owner took matters into his own hands in the Heights, and it was all caught on surveillance video. Nate Gorman and his wife are small business owners at Pearle Vision in the 3000 block of Yale street near IH-610. Gorman told ABC13 that their shop had been a target once or twice a week for six weeks. They want the men responsible to be held accountable. On Thursday, Dec. 29, 2022 at about 5:20 p.m., two suspects were seen on surveillance video entering the store. Gorman said one of the suspects, shown in the white cap, was familiar with the store workers. "I told them I was sick of them robbing us, and they needed to go," Gorman said. Gorman reportedly told police the man with the white cap had been stealing from their business for several weeks, costing them several thousands of dollars in losses. "I was kind of sick of it. So I helped escort him to the front door. He grabbed a bunch of Gucci's, and you see on the video the altercation happened," Gorman said. He said the suspect in the black beanie didn't get away with those glasses, but he punched Gorman in the face while being pushed out of the store. abc13.com


Louisville, KY: 2 adults, 3 juveniles accused of stealing $4K+ in LEGO from Target
St. Matthews Police arrested multiple people on Sunday night after being accused of stealing more than $4,000 in LEGO sets from the Target on Westport Road. Two adults, 35-year-old Sierra Alexander, also known as Sierra D. Davidson, and 19-year-old Je'Vaeh I. Kenslow were charged with shoplifting and unlawful transaction with a minor in connection to the incident on Sunday night. Three other juveniles were also listed as accomplices in the theft, police said. According to an arrest report, officers were called to the Target store on Westport Road by a loss prevention team who saw the listed subjects shoplifting. Police were told the subjects had baskets full of LEGO sets, went past cashiers and left the store without paying. The LEGO sets were then loaded into a vehicle and the individuals attempted to leave the store. Loss prevention staff at Target told police the subjects had taken 23 LEGO sets worth around $4,853.45. Officers arrived and found Alexander as the driver of the listed vehicle, which was boxed in on the side of the store. kwtx.com


Simi Valley, CA: 3 Arrested in $3,000 CVS theft at multiple locations
For the second day in a row, an organized retail theft crew was apprehended in connection with thefts from local drugstores in the city, police said. Simi Valley police said they arrested three individuals on suspicion of conspiracy to commit a crime, organized retail theft and grand theft on Sunday. The previous day on Saturday, police arrested two Los Angeles women on suspicion of the same offenses. The latest arrests followed a report from an employee at a CVS store at 591 Country Club Drive, who said three individuals took more than $1,000 worth of cosmetics Sunday afternoon. The employee provided a description of their vehicle and a license plate number, police said. Aware that organized retail theft crews often steal from multiple locations, an officer checked other CVS stores and located the vehicle at the CVS at 2825 Cochran St. Officers apprehended the three individuals and located more than $3,000 in merchandise, officers said. vcstar.com


Saginaw Township, MI: Pickup truck backs into Saginaw Township store to break in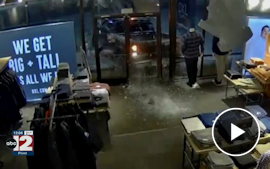 Police say a pickup truck crashed through the front doors of a clothing store in Saginaw Township to break in last week. The Saginaw Township Police Department says a thief used a Chevrolet Silverado to back through and shatter the front doors of DXL at 4434 Bay Road around 5:30 a.m. Thursday. Once they got access inside, investigators say the suspect began stealing clothing off the racks. Surveillance video from inside the store shows the suspect going inside three times and removing $2,700 worth of clothes. abc12.com


Chicago, IL: Smash-and-grab robbers hit Canada Goose on Mag Mile; 3 suspects sought

Gainesville, FL: Man who allegedly took $1,137 in items from Walmart arrested after foot chase

Berks County, PA: Man arrested for false returns at Lowe's and Home Depot, outstanding warrants and long history of priors
---

---

Shootings & Deaths

San Antonio, TX: Suspect shot, killed after critically wounding security guard
A suspect is dead, and a man is in the hospital after a shooting on the far North Side on Saturday night. San Antonio police said the shooting happened just before midnight outside the Garden Bistro bar on Blanco Road near Loop 1604. Investigators said the suspect showed up at the bar and shot a member of security at the front door. An armed security guard returned fire, killing the suspect. At last check, the victim was in critical condition. The suspect's name has not been released. ksat.com


Omaha, NE: 2 OPD Officers wounded, Burglary suspect killed in shootout
Two Omaha Police officers were shot and injured after confronting a burglary suspect late Monday night. In a news conference at the scene, Police Chief Todd Schmaderer said 2 officers were called to the Dino's Storage facility at 53rd and Center around 10:30 p.m. Monday for a burglary in process. Employees at the facility let the officers in, where they were confronted by a man Schmaderer described as a white male in his late 30s. A struggle then occurred in which shots were exchanged. Schmaderer said both officers suffered wounds to the lower extremities, but believed the injuries were non-life threatening, The suspect in the incident was shot and killed. fox42kptm.com


Pima County, AZ: 15-year-old fatally shot behind north-side Tucson Walmart
Pima County sheriff's deputies working off-duty at a north-side store heard gunshots behind the store Saturday and found a 15-year-old who had been fatally shot, police said Monday. The teen, Carlos Cadena, was taken to a hospital where he was pronounced dead shortly after arriving, the Tucson Police Department said in a news release, also giving the following account: Homicide detectives learned that a group of adults and juveniles got into a physical fight behind the store, a Walmart in the 400 block of East Wetmore Road, and gunshots were fired. Several witnesses to the shooting left the area before police arrived. tucson.com


Philadelphia, PA: Man Found Shot to Death in Parking Lot of Forman Mills Store
Police identified a man who was found shot to death outside a Forman Mills store in Philadelphia over the weekend. On Saturday, around 6:30 a.m., police responded to the 5600 block of Rising Sun Avenue for a report of a person with a gun. When they arrived they found a 23-year-old man in the Forman Mills parking lot who had been shot in the back of the head. The man was pronounced dead at the scene. Police later identified the victim as 23-year-old Maison Hernandez of Philadelphia. No arrests have been made and a weapon has not been recovered. nbcphiladelphia.com


Knoxville, TN: Update: Rural King shooting suspect to potentially face felony murder charge as case heads to grand jury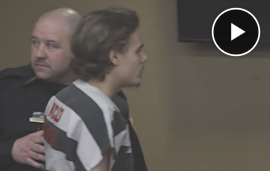 The man accused in the December death of a Rural King employee could face a felony murder charge. 18-year-old Larry McBee, Jr. appeared in Knox County General Sessions Court for a preliminary hearing on Monday. During the hearing, the state asked to upgrade McBee's second-degree murder charge to first-degree felony murder because the case related to shoplifting. The case will now head to a grand jury to determine if McBee will be indicted for felony murder. KCSO said the Rural King employee, 23-year-old Tristan M. Smith of Powell, approached McBee to find he was shoplifting ammo and bungee cords on Dec. 22, 2022. KCSO said McBee and Smith got into a "shuffle" outside the back of the business—that's when he was fatally shot. McBee ran from the crime scene in the same car he traveled to Rural King in, KCSO said. wbir.com


LaGrange, GA: Update: Man sentenced to life in prison for killing LaGrange store owner in 2020
The man has been convicted of shooting and killing Patricia Underwood, known for her business Pat's Corner Store, in 2020 and has been sentenced to life in prison without parole. Andreco Darnell Parham, 38, of Meriwether County, was convicted on all counts, according to a press release from District Attorney Herb Cranford. He had been charged with felony murder, three counts of aggravated assault with a deadly weapon, one county of firearm by convicted felon and three counts of use of firearm by convicted felon during commission of another felony. After the jury returned its verdict finding Parham guilty as charged, Coweta Judicial Circuit Superior Court Judge Erica Tisinger sentenced Parham to serve life in prison, without the possibility of parole, followed by 45 years in prison. lagrangenews.com


Troy, AL: Update: Major sentence handed out for suspect in the murder of a Troy C-store clerk
A Pike County man who pled guilty to capital murder in the death of a Troy store clerk will receive life without parole. 27-year-old Leon Terrell Flowers is accused of killing Neil Purush Kumar, a graduate student and store clerk in 2019. Flowers pled guilty to capital murder robbery on Monday, January 30. Authorities say Flowers killed Kumar during a robbery at the J&S Buy Rite convenience store where Kumar worked. At the time of the murder, Flowers was on parole after a previous manslaughter conviction. Flowers was remanded to the Pike County Sheriff's Office after sentencing. wdhn.com

---

Robberies, Incidents & Thefts
Jefferson County, CO: Colorado hardware store robbed in broad daylight: 'Decriminalized theft' is the problem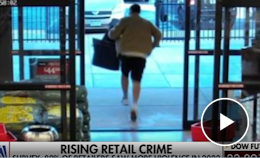 Todd Erwin said retail crime is rocking his Colorado Ace Hardware store daily, and the problem that once consisted of petty thieves and small shoplifting has since escalated into something much worse. Erwin, whose family has owned Ace Hardware stores for generations, said what used to be recurring petty theft has since become much bolder and more organized, with criminals bringing along tools to get away with larger items. Bartiromo reported that Jefferson County, Colorado, where Erwin's store is located, has experienced an 80% year-over-year crime hike, and the pandemic of lawlessness is wreaking havoc on more stores than his. "I'd like to talk to the governor. I'd like to see legislation change. They've basically decriminalized theft. Anything less than $2,000 is a misdemeanor. Unfortunately, the law enforcement have their hands strapped as well… if they are able to apprehend these suspects, they write them a ticket, let them walk, and they're stealing [again] that afternoon," he said.
foxbusiness.com
Fairfield, CA: Armed man arrested after asking Gas Station employee to call Police
An armed 40-year-old Sacramento man who told Fairfield police officers he was feeling suicidal was taken into custody Sunday after dispatchers received a 911 call from a store clerk saying the man asked the employee to call the police. Following an evaluation by responding officers, the unidentified man was placed on a mental health hold and taken to a local hospital. A spokeswoman for the Fairfield Police Department, Jennifer Brantley, said it was departmental protocol to not identify suspects who are taken into custody for mental health reasons.
thereporter.com
Cheektowaga, NY: Manager admits stealing $66,000 from Cheektowaga store
A woman has admitted she stole more than $66,000 from the store where she worked as a manager last year, according to the Erie County District Attorney's Office. Prosecutors say Marshawn Smith, 28, was responsible for making nightly cash deposits for a business in Cheektowaga. On 17 occasions, between April 20 and Aug. 18, Smith stole $66,298 from the deposit banking bags, a theft discovered after an internal company audit discovered the shortages, the DA's Office reported. The problematic bank deposits all occurred during Smith's work shifts, video evidence showed. Smith pleaded guilty Friday morning in Erie County Court to one count of felony grand larceny and faces up to seven years in prison at her sentencing April 18. As part of her plea she agreed to repay the $66,298 to her employer, which was not identified.
buffalonews.com
• C-Store – Canton, OH – Armed Robbery
• C-Store – Rome, GA – Armed Robbery
• C-Store – Bridgeport, CT – Armed Robbery
• CVS – Simi Valley, CA – Robbery
• Clothing – Chicago, IL - Burglary
• Clothing – Los Angeles, CA – Burglary
• Clothing – Long Beach, CA – Burglary
• Clothing – Saginaw Township, MI - Burglary
• Dollar – Omaha, NE – Robbery
• Dollar – Canton, OH – Armed Robbery
• Dollar – Akron, OH – Armed Robbery
• Eyewear – Houston, TX – Robbery
• Gas Station - Pikeville, KY - Burglary
• Gas Station – Waldorf, MD - Armed Robbery
• Grocery – Olympia, WA - Armed Robbery
• Hardware – Jefferson County, CO – Robbery
• Jewelry – Falls Church, VA – Armed Robbery
• Jewelry - Moorestown NJ - Robbery
• Jewelry - Montebello, CA - Robbery
• Jewelry - Alliance, Ohio) - Robbery
• Jewelry - Valencia, CA - Robbery
• Jewelry - Palm Desert, CA - Robbery
• Jewelry - Henderson, NV - Robbery
• Jewelry - Saugus MA - Burglary
• Jewelry - San Antonio, TX - Burglary
• Jewelry - Memphis, TN. - Burglary
• Marijuana – Maple Valley, WA – Armed Robbery
• Restaurant – Shoreline, WA – Burglary
• Restaurant – Houston, TX – Armed Robbery (Subway)
• Restaurant – Weston, OR - Armed Robbery
• Restaurant – Long Beach, CA – Burglary
• Restaurant – Long Beach, CA – Burglary
• Target – Louisville, KY – Robbery
• Tobacco – Staten Island, NY – Armed Robbery
• Tobacco – Southaven, MS - Armed Robbery
• Walmart – Gainesville, FL - Robbery

Daily Totals:
• 25 robberies
• 11 burglaries
• 0 shootings
• 0 killed

---

None to report.

Submit Your New Hires/Promotions
or New Position
See all the Industry Movement
---




Feature Your Job Here For 30 Days -
70% Aren't On The Boards
Post your job listing
---
Featured Job Spotlights
An Industry Obligation - Staffing
'Best in Class' Teams

Every one has a role to play in building an industry.
Filled your job? Any good candidates left over?
Help your colleagues - your industry - Build 'Best in Class' teams.

Refer the Best & Build the Best
Quality - Diversity - Industry Obligation

---



Director of Asset Protection & Safety
Mount Horeb, WI - posted January 27
The Director of Asset Protection and Safety is responsible for developing strategies, supporting initiatives, and creating a vibrant culture relating to all aspects of asset protection and safety throughout the organization. As the expert strategist and leader of asset protection and safety, this role applies broad knowledge and seasoned experience to address risks...



Business Continuity Planning Manager
Jacksonville, FL - posted January 26
Responsible for developing, implementing and managing the company's Business Continuity (BCP) and Life Safety Programs to include but not limited to emergency response, disaster recovery and site preparedness plans for critical business functions across the organization. In addition, the position will develop and lead testing requirements to ensure these programs are effective and can be executed in the event of a disaster/crisis...



Region Asset Protection Manager (Ft. Lauderdale)
Fort Lauderdale, FL - posted January 18
Responsible for managing asset protection programs designed to minimize shrink, associate and customer liability accidents, bad check and cash loss, and safety incidents for stores within assigned region. This position will develop the framework for the groups' response to critical incidents, investigative needs, safety concerns and regulatory agency visits...



Region Asset Protection Manager-St Augustine and Daytona Beach Market
Jacksonville, FL - posted January 18
Responsible for managing asset protection programs designed to minimize shrink, associate and customer liability accidents, bad check and cash loss, and safety incidents for stores within assigned region. This position will develop the framework for the groups' response to critical incidents, investigative needs, safety concerns and regulatory agency visits...



Region Asset Protection Manager: Fresco y Mas Banner
Hialeah, FL - posted January 18
Responsible for managing asset protection programs designed to minimize shrink, associate and customer liability accidents, bad check and cash loss, and safety incidents for stores within assigned region. This position will develop the framework for the groups' response to critical incidents, investigative needs, safety concerns and regulatory agency visits...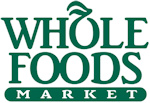 Regional Asset Protection and Safety Manager (UK)
London, UK - posted January 3
Responsible for ensuring application of Environmental, Health & Safety (EHS), occupational safety, and loss prevention programs and policies at the store, region, and cross-regional levels. Works with the Team Leaders and Team Members to ensure education, communication, and understanding of safety and loss prevention policies, including how safety and asset protection contributes to profitability and business success...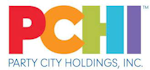 Manager of Asset Protection & Safety Operations
Woodcliff Lake, NJ - posted December 9
The Manager of Asset Protection & Safety Operations is responsible for the physical security, safety compliance and reduction of shrinkage for Party City Holdings, by successfully managing Asset Protection (AP) Safety programs for all PCHI locations...



Loss Prevention Auditor and Fraud Detection Analyst
Boston – Framingham, MA - posted December 2
As a Loss Prevention Auditor and Fraud Detection Analyst for Staples, you will conduct LP operational field audits remote, virtual and in person, within a base of 60 retail stores to ensure compliance to operational standards to drive operational excellence and preserve profitability...



District Asset Protection Manager
Phoenix, AZ - posted November 17
As the District Asset Protection Manager you will lead administration of Asset Protection programs and training for an assigned district in order to drive sales, profits, and a customer service culture. Oversees Asset Protection Programs by providing leadership and guidance to Asset Protection teams and General Managers on methods to successfully execute programs in stores...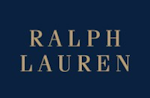 Asset Protection Associate
Riverhead, NY - posted November 4
The Asset Protection Associate (APA) is responsible for the detection, apprehension, or deterrence of customer and associate activity that could result in a loss to Ralph Lauren. APAs are also responsible for ensuring a safe environment for all customers, associates, and vendors. APAs promote and monitor compliance to Polo Ralph Lauren policies and procedures related to theft prevention, safety, and inventory control...
---

Featured Jobs

---

---

Self-reflection is something many avoid or refuse to allow it to creep up and point to exactly what you need to look at. Hidden behind rationalizations, self reflection in actuality can be an eye opening experience. Popping up when you least expect it but most notably late at night when you're staring at the ceiling with no other outside interferences lending you license to deny it. Self-reflection is the one person you should make it a point to face. It just might make a difference tomorrow.


Just a Thought,
Gus




(content subject to approval)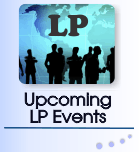 ---

Recruiting?
Get your job e-mailed to everyone... everyday
Post on our Featured Jobs Board!
Not getting the Daily?
Is it ending up in your spam folder?
Please make sure to add d-ddaily@downing-downing.com to your contact list, address book, trusted sender list, and/or company whitelist to ensure you receive our newsletter.
Want to know how? Read Here



36615 Vine Street, Suite 103
Willoughby, OH 44094
440.942.0671
copyright 2009-2019
all rights reserved globally