Ford and ADT to Form Joint Venture to Fortify Vehicle Security with Breakthrough Technology

Ford and ADT launch Canopy to provide AI-powered connected security cameras and a corresponding mobile app for a variety of vehicle makes and models



DETROIT, LONDON and BOCA RATON, Fla., Jan. 18, 2022 – Ford and ADT Inc. will invest in a new joint venture called Canopy that combines ADT's professional security monitoring and Ford's AI-driven video camera technology to help customers strengthen security of new and existing vehicles across automotive brands.

"The combination of our technologies and our deep security experience creates a new category of protection for work and personal vehicles," said Elliot Cohen, ADT chief business development officer. "Vehicles represent the second-most-valuable asset for consumers, and helping to protect them extends ADT's safe, smart, and sustainable solutions far beyond the home."

Canopy plans to launch industry-first, multi-sensor security systems with available professional monitoring early next year. The first products to be manufactured and sold will be available in the U.S. and the U.K. for the industry's highest-volume commercial and retail pickups and vans – including the Ford F-150, F-150 Lightning, Transit vans and E-Transit – and will be easily installable by customers to protect expensive work and recreational equipment.

Read more here


Sensormatic Solutions by Johnson Controls prioritizes responsible retail by continued focus and investment into sustainability practices

● Johnson Controls brand Sensormatic Solutions releases new white paper detailing its multi-faceted approach to empower retailers, shoppers, and its own organization to reach sustainability goals

● Sensormatic leverages big data and AI to optimize retailers' sustainability through a range of digitally enabled solutions and services



NEUHAUSEN, Switzerland—January 18, 2022—Sensormatic Solutions, the leading global retail solutions portfolio of Johnson Controls, today released its 2021 Sustainability Story white paper, detailing its sustainability efforts. Sensormatic Solutions is built on innovation, and is dedicated toward sustainable products, solutions, and services. The company also extends its sustainability focus to include its people and processes.

Read more here

---

Interface "Ask Our Expert" video series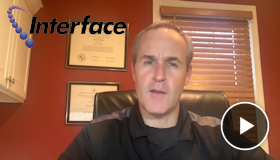 What Are Video Verified Alarms?
Sean Foley, SVP Enterprise Security, Interface Systems explains the benefits of video verified alarms when compared to traditional alarm monitoring. With video verification of alarm events, enterprises can secure their locations more effectively and avoid paying false alarm fines.

To learn more, read this case study.


Recap of NRF 2022: Retail's Big Show
NRF's Big Show Wraps Up in New York City

20,000 attendees & 750 exhibitors expected at NRF 2022: Retail's Big Show in NYC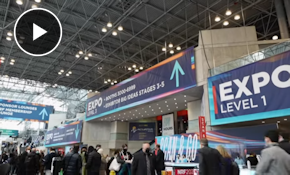 Check out the video recap, daily summaries and on-demand sessions from NRF 2022 below.

Day 1 - Sunday, January 16

The first day of NRF 2022: Retail's Big Show kicked off at the Javits Center in New York City with Former President and Chief Executive Officer of Qurate Retail Inc., Mike George. PHOTOS | NRF BLOG | PRESS

Day 2 - Monday, January 17

The second day of NRF 2022: Retail's Big Show included a keynote address from President and CEO of Walmart U.S., John Furner, who became the new NRF Board Chairman. PHOTOS | NRF BLOG | PRESS

Day 3 - Tuesday, January 18

The third and final day of NRF 2022: Retail's Big Show began with a keynote session from the President and Chief Brand Officer of Nordstrom Inc., Pete Nordstrom. PHOTOS | NRF BLOG | PRESS

NRF 2022 On Demand Sessions

Experience insightful conversations from industry leaders by purchasing the NRF 2022 On Demand Package. Gain access to 25 videos, including select sessions from the Keynote Stage, FQ Equality Lounge and DE&I Stage and Showcase. Now available for purchase through January 31. Watch at your convenience through March 31. Learn more. nrfbigshow.nrf.com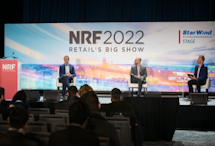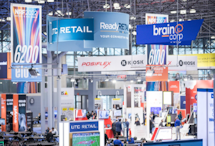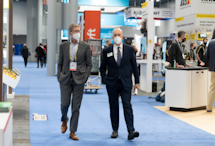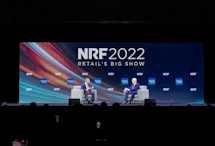 Click here to see more NRF Big Show photos
---

The U.S. Crime Surge
The Retail Impact

City by City Gun Violence in 2021 Stats
A National View - 1 Big City Every Day

NYC's 2021 Murder Surge
Grim Apple: NYC murders in 2021 to near 500 for first time in a decade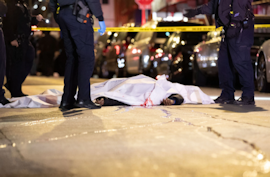 The Big Apple is on pace to hit nearly 500 murders before the close of 2021 — a bleak milestone not seen in a decade. As of Dec. 26, the NYPD recorded 479 slayings, driven by a startling surge in gun violence across the city, data shows. The Big Apple hasn't recorded more than 500 murders since 2011 when there were 515 on the books, according to the data.

In 2012, homicides dropped to 419. In the following years, they plummeted into the 300s each year, except for 2017 when the city recorded 292 murders. 2021's total already topped the tally of 462 in 2020 — a year that saw a spike in fatal incidents in major cities nationwide as the COVID-19 pandemic disrupted nearly every aspect of life. That trend continued into 2021 with New York City seeing a late-year spike in murders.

Over the last month, nearly double the homicides were reported over the same four-week span — 41 between Nov. 28 and Dec. 26 compared to 24 during that same period in 2020, NYPD data shows. The latest homicide statistics don't include two men who were gunned down in separate incidents earlier this week.

Quelling the mounting number of murders will be just one of the challenges the new Mayor Eric Adams faces as the cop-turned-lawmaker takes the reins as mayor.

Other major cities across the US have also struggled to reverse the troublesome crime trend. In Chicago, murders were approaching 800 with days left in the year, according to the Chicago Tribune. Philadelphia is expected to surpass 550 homicides, the highest total on record dating back to 1960, according to ABC. nypost.com

Prop 47 Under Fire As California Theft Explodes
Prop 47's reforms back in the spotlight as lawmakers tackle crime & punishment

It's what voters passed in 2014 to make retail theft a misdemeanor when someone steals anything below $950. Stats from the California DOJ show theft is overall down.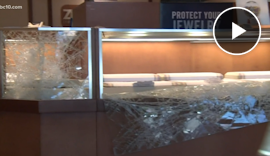 California's legislative session just started back up this month, and Proposition 47 is once again in the spotlight. It's what voters passed in 2014 to make retail theft a misdemeanor when someone steals anything below $950.

It's important to note that since voters approved this in 2014, it'll ultimately still be up to the voters to decide if any changes are made. If the legislature passes any bills, the people will vote on them again.

Assemblymember Jim Patterson (R-Fresno) introduced AB 1599 to overturn much of what's in Proposition 47.

"I think that the people of California, at least in the area in Central California I represent, are -- they're just fed up with it," Patterson said. "They know that the crime spikes are real."

No statewide 2021 numbers are in yet, but the Public Policy Institute of California reports that, overall, property theft has steadily declined over the last 20 years. However, the PPIC does link Prop 47 to temporary increases in some crimes after the law was enacted.

Attorney General Rob Bonta declined an interview for this story, but his office sent a statement saying "California law is clear: Organized retail theft is a felony. Prop. 47 doesn't change that."

Some of the other bills in place are AB1597, which makes the punishment for repeat shoplifters stricter, and another which was introduced by a Democrat would bring the threshold back down to $400 instead of $950. abc10.com

San Francisco's Retail Exodus Continues Amid Crime Surge
Union Square Feeling the Brunt of ORC

Abercrombie & Fitch to close S.F. store at Westfield mall next week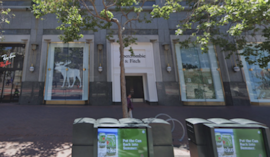 Abercrombie & Fitch plans to close its San Francisco store at 865 Market St. in the Westfield mall next week, becoming the latest large clothing retailer in downtown or Union Square to shutter during the pandemic.

The store at Westfield San Francisco Centre will close Jan. 26, the San Francisco Chronicle reported Tuesday. A manager at the store told me the retailer had decided not to renew the lease and is seeking a smaller location nearby for the store. The store opened in 2006.

Retailers including Uniqlo, DSW, Marshalls, Gap and H&M have also closed San Francisco locations since late 2020 as the area has struggled with the absence of international tourists and office workers as well as crime and homelessness.

Abercrombie & Fitch's nearest location is at the Sunvalley Shopping Center in Concord. Management at another Abercrombie & Fitch outlet in San Jose's Westfield Valley Fair mall said the team isn't expecting their location to close.

The Ohio-based company, which also owns brands Hollister and Gilly Hicks, has cut locations by 20% since 2019 when its store count was about 854. The company closed 137 stores in 2020 alone as digital sales grew to encompass about half of overall revenue, with an emphasis on larger stores averaging about 8,300 square feet compared with the smaller, omni-channel locations it has opened in recent years at about half of that size. bizjournals.com

Other Recent San Francisco Stores Closures

● CVS Identifies 6 San Francisco Stores Closing in January

● Walgreens to Close 5 San Francisco Stores Due to Increasing Retail Theft

● Gap Closing 3 Stores In San Francisco's Embarcadero, Market Street, Stonestown

● Lowe's To Close 2 Bay Area Stores Deemed Underperforming

● Marshalls to close S.F. store, adding to Market Street's retail woes

● H&M Closes Its Massive Union Square Store

● DSW in San Francisco's Union Square to permanently close

● Uniqlo is Closing Its Flagship Union Square Store


George Floyd Federal Civil Rights Trials
Begin Thursday & Could Last Weeks

FYI Just in Case: Keep an eye on Minneapolis/St. Paul this week!
St. Paul takes security measures.

What you need to know about the federal trial of three ex-Minneapolis police officers in George Floyd's death

The federal civil rights trial is set to begin Thursday in St. Paul.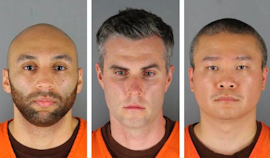 The federal civil rights trial for three former Minneapolis police officers indicted in connection with George Floyd's killing is set to begin Thursday. The men, Tou Thao, J. Alexander Kueng and Thomas Lane, all face Justice Department charges of abusing their position as police officers to deprive Floyd of his constitutional rights when another officer, Derek Chauvin, kneeled on Floyd's neck for more than nine minutes and the others did not intervene during an encounter on May 25, 2020. "This offense resulted in bodily injury to, and the death of George Floyd," the charges state.

They are also awaiting trial on state charges, but the date has not been set. You can read the charging document here.

St. Paul to close streets for federal trial

What security measures are in place at the courthouse?

The federal building has been reinforced with metal perimeter fencing and parking will be limited in the surrounding area. Federal authorities will be responsible for security inside the building and on the property.

St. Paul police are planning to increase the presence of officers downtown during the trial. The department is coordinating with the East Metro Response Group that formed ahead of Chauvin's trial last spring — and consists of municipal and county law enforcement groups in Ramsey, Washington and Dakota counties — to help with extra staffing needs if they arise. startribune.com

St. Paul Spending Millions on Security
St. Paul prepares for ex-officers' federal trial in George Floyd killing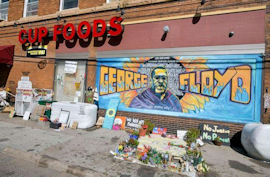 Although security won't reach the level of the Derek Chauvin trial, business owners and residents say preparations are unlike anything they've seen.

In a presentation to the council, St. Paul Assistant Police Chief Robert Thomasser said the department will increase police staffing downtown — both on the streets and in the skyways — during the trial and when a verdict is announced, mostly to help people navigate road closures and to fulfill the requests of businesses that asked for extra security.

Towering metal fences surrounding the federal courthouse. The cost of adding patrols and overtime shifts to respond to the trial could cost the city "in the neighborhood of a couple million dollars," said Thomasser, who added that Chief Todd Axtell is seeking some reimbursement from federal agencies.

The police department's biggest challenge, he said, will be managing staffing at a time when the already shorthanded force has dozens of officers — 56 as of Tuesday — out sick, many with COVID-19. startribune.com

Editor's Note: This doesn't mean protesters could show up at the location in Minneapolis where this all took place - now the Floyd memorial spot. Just a thought Gus Downing

---

COVID Update

529.2M Vaccinations Given
US: 68.7M Cases - 877.2K Dead - 43.5M Recovered
Worldwide: 335.6M Cases - 5.5M Dead - 271.4M Recovered


Former Senior Loss Prevention Executive
Know of any fallen LP exec? Let's remember & recognize.
Private Industry Security Guard Deaths: 343
Law Enforcement Officer Deaths: 613
*Red indicates change in total deaths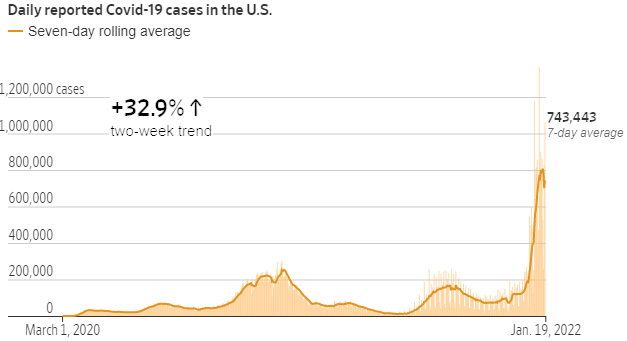 "United States will crest in late January early February"
U.S. faces wave of omicron deaths in coming weeks, models say
The fast-moving omicron variant may cause less severe disease on average, but COVID-19 deaths in the U.S. are climbing and modelers forecast 50,000 to 300,000 more Americans could die by the time the wave subsides in mid-March.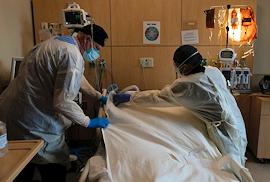 The seven-day rolling average for daily new COVID-19 deaths in the U.S. has been trending upward since mid-November, reaching nearly 1,700 on Jan. 17 — still below the peak of 3,300 in January 2021. COVID-19 deaths among nursing home residents started rising slightly two weeks ago, although still at a rate 10 times less than last year before most residents were vaccinated.

Despite signs omicron causes milder disease on average, the unprecedented level of infection spreading through the country, with cases still soaring in many states, means many vulnerable people will become severely sick. If the higher end of projections comes to pass, that would push total U.S. deaths from COVID-19 over 1 million by early spring.

The wave of deaths heading for the United States will crest in late January or early February, Shea said. In early February, weekly deaths could equal or exceed the delta peak, and possibly even surpass the previous U.S. peak in deaths last year. startribune.com

COVID's Retail Reset
The year consumers changed for good

Retailers are facing a perfect storm, with supply-chain and labor issues compounding the crisis caused by the pandemic.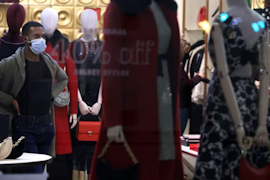 We started 2021 in the thick of a global pandemic, leading us into labor shortages, supply-chain issues, and the highest inflation numbers in decades. The year ended with the perfect storm, where consumers fundamentally changed the way they think about shopping, forever. Consumers have reset expectations for retailers and brands.

The Great Resignation hit retail hard—and it's far from over

In September 2021, a record 685,000 retailers called it quits. In the same month, 4.4 million Americans quit their jobs. In addition to facing the Great Resignation, the retail industry is having to contend with a shrinking pool of labor with shifting priorities.

Consumers are willing to spend despite inflation—for now

We're seeing the highest inflation numbers in 39 years. Yet, for the first time in history, consumers are still willing (and wanting) to spend money despite the increase in the cost of living. We can attribute this not to rising wages but to supply-chain complications that are limiting consumers' ability to purchase what they want. Consumers have money burning a hole in their pockets and are willing to take what's available, even at a premium.

From 'last-mile' to 'first-mile'

For years, companies had been hyper-focused on last-mile delivery, with retailers and brands prioritizing the processes to support the shift to online or BOPIS (buy online, pick up in store) delivery. What they failed to realize was that the first mile is where value is established.

A great reset

The pre-pandemic rumblings are now at a crescendo. Their unintended consequences have all but forced a great reset for retailers and brands—not a short-term adjustment to consumer sentiment but a long-term, fundamental change. fortune.com

Vaccine Mandate Backlash
Carhartt said vaccination remains mandatory for employees. A conservative backlash followed.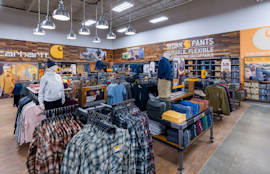 After the Supreme Court's decision that large companies do not have to force workers to get coronavirus shots or tests, employees nationwide have wondered how the high court's ruling on the vaccination mandate from the Labor Department's Occupational Safety and Health Administration would affect them.

The issue bubbled up so much among employees at Carhartt, the Michigan-based workwear and other clothing company, that CEO Mark Valade emailed workers a day after the Supreme Court ruling to provide some clarity: Vaccination remained mandatory.

Valade, who noted how the private company was not changing the mandatory vaccination policy that would result in termination for employees who don't comply, added: "An unvaccinated workforce is both a people and business risk that our company is unwilling to take."

While the email has been celebrated by Carhartt fans supportive of its health and safety measures, some conservatives and anti-vaccine pundits have targeted the company on social media in what appears to be the latest attempt to shame and boycott a company over its mandatory coronavirus vaccination policy for employees. The company has also faced protests from employees opposed to the vaccination policy in recent months. washingtonpost.com

Pharmacies Front & Center in Biden's Mask Push
Free N95 Masks to Be Made Available at Pharmacies, White House Says

Distribution of 400 million masks comes as the Biden administration is also offering free rapid tests to combat the spread of Covid-19

The Biden administration on Wednesday is expected to announce plans to make 400 million N95 masks available free at pharmacies and community health centers across the country, a White House official said. wsj.com

Returning to Work Plans - A Legal Perspective From SHRM
Return to Workplace Delayed Due to Omicron Surge
Breakthrough cases of the highly contagious omicron variant of the coronavirus shouldn't cause companies that are proceeding with onsite work to abandon mandatory vaccination policies, legal experts say.

"Breakthrough cases are to be expected and do not indicate that vaccination is not effective," said LaKeisha Caton, an attorney with Pryor Cashman in New York City. "To the contrary, COVID vaccines have prevented a greater number of serious illnesses, hospitalizations and deaths despite breakthrough infections."

That said, the high number of breakthrough cases makes it more challenging to convince opponents of mandatory vaccination policies to comply, but "employers should consider staying the course," said Jason Habinsky, an attorney with Haynes Boone in New York City.

Considerations for Return to Work

"Any responsible employer needs to at least consider whether the increased number of breakthrough infections should change back-to-work plans," said Jim Hermon, an attorney with Dykema in Detroit.

He said that whether any employer should change its plans is a function of:

Vaccination rates at that company.
The vulnerability of its worker population.
Whether it can put other effective means for limiting the spread of COVID-19 into place.

The Supreme Court did not prohibit employers from requiring vaccinations against COVID-19, said Carrie Hoffman, an attorney with Foley & Lardner in Dallas. Nonetheless, companies need to provide accommodations to employees for medical conditions and religious beliefs. In addition, some states prohibit employers from requiring vaccinations. shrm.org

Dallas County Breaks Single-Day COVID Cases Three Times Over Last Two Weeks

Biden administration's free COVID-19 test rollout begins early online

TJ Maxx & Marshalls Parent to Fire Office Workers Who Do Not Get the Booster Shot By Feb 1

Restaurants are starting to require booster shots for employees and guests
---

How Body-Worn Cameras Could Impact LP Store Detective Behavior?
See how they're impacting police officers

The DOJ's National Institute of Justice - Crime Solutions Publication

Practice Profile: Body-Worn Cameras' Effects on Police Officer Behavior

This practice involves the use of body-worn cameras by law enforcement. The aim of this practice is to record interactions from an officer's point of view to improve accountability and positively affect police officer behavior. The practice is rated No Effects for its effects on officer use of force, officer injuries, officer-initiated calls for service, traffic stops, field interviews, and arrest incidents.

Practice Theory

The use of body-worn cameras is rooted in two theories: deterrence theory and perceived social surveillance. Deterrence theory states (in part) that the certainty of getting caught and punished for wrongdoing decreases the likelihood of engaging in wrongdoing. In the case of body-worn cameras, the camera serves as a "credible threat" in the detection of negative behaviors, such as the use of excessive force by police officers, and thus decreases the likelihood of those behaviors (Ariel et al. 2016). Additionally, research proposes that people are more likely to adhere to social norms and change their conduct in a socially desirable direction when they are aware of being observed (Farrar and Ariel 2013). When civilians are aware they are being monitored through a body-worn camera, they are less likely to be aggressive and more inclined to cooperate with law enforcement officers. In turn, police officers would be less likely to react inappropriately by behaving in a rude manner or using excessive force. crimesolutions.ojp.gov

Hot Topic: COVID-Era Consumers Have More Than Doubled Returns
Houston, we have a problem

Lenient Return Policies Backfiring With Dire Financial Consequences
Holiday Gift Returns Are Choking Retailers and Landfills

Merchants won customers' hearts with lenient return policies.
Now the strategy is backfiring, with dire financial and environmental consequences.

One in four Americans expects to return at least one holiday gift by next weekend, according to a report by UPS. That's at least 60 million packages in a single returns season for the world's largest package shipper alone, and a 10% increase over 2020 holiday returns. As the costs of shipping and handling those returns increases, retailers and consumers are facing an expensive and unsustainable shopping future.

They knew perfectly well that unscrupulous customers could exploit no-questions-asked or receipt-optional refund policies. But the success of retailers like Nordstrom Inc. and Target Corp., both of whom have famously permissive return policies and loyal customers, highlighted the countervailing benefits. In a recent survey of apparel companies, 86% of respondents agreed that returns are a "necessary evil."

Online retailers recognized the necessity early, adopting lenient return policies and free return shipping to build trust and loyalty with consumers new to e-commerce. Perhaps the most aggressive proponent was Zappos, the online shoe retailer now owned by Amazon.com Inc. Early on, the company encouraged customers to order shoes in multiple sizes and then return the ones that don't fit – and paid for the shipping. As far back as 2010, Zappos was happily telling reporters that its best customers are the ones who return the most products.

It's an expensive way to gain market share. In 2020, U.S. consumers returned around $428.6 billion in merchandise, or 10.6% of total retail sales. Now online retailers, buffeted by picky Covid-era consumers, face return rates between 15% and 30%. Continue Reading

Organized Crime Hits U.S. Pharmacies
Fakes slipping through the supply chain

Suppliers/Distributors Sold Fake Medicines to Pharmacies
Drugmaker Gilead Alleges Counterfeiting Ring Sold Its HIV Drugs

Gilead says HIV drugs were replaced in some cases with an antipsychotic drug or an over-the-counter painkiller

Drugmaker Gilead Sciences Inc. said that a network of little-known drug suppliers and distributors sold illicit and potentially dangerous fake versions of its HIV medicines that ended up in pharmacies and in the hands of patients.

In all, Gilead identified 85,247 counterfeit bottles of its branded medications worth more than $250 million that were sold to pharmacies over the past two years following an intensive investigation and court-approved civil seizures, a company spokesman said.

The Gilead spokesman said that many of the counterfeit drugs were purchased from homeless or drug-addicted HIV patients and then resold using falsified documentation.

"Gilead has uncovered and stopped a complex and criminal enterprise distributing counterfeit Gilead HIV medication through the legitimate U.S. supply chain," the spokesman said.

The company uses the word "counterfeit" to include genuine medications that have faked documentation or altered packaging, as well as fake pills.

The U.S. pharmaceutical supply chain is considered among the world's safest, and counterfeits most commonly make their way to patients via online pharmacies or sometimes after being smuggled across the U.S.-Mexico border. But U.S. counterfeiters can sometimes exploit gaps in the supply chain to distribute prescription drugs via secondary wholesale distributors, companies that purchase and resell medicines to pharmacies, often at cheaper prices. wsj.com

Open Hiring Model: Only 1 Question - Are You Authorized to Work in U.S.?
Help Really Wanted: No Degree, Work Experience or Background Checks
U.S. companies are downsizing the hiring process.

Beauty product retailer The Body Shop is dropping educational requirements and background checks for job applicants. United Parcel Service Inc. is making some job offers in as little as 10 minutes. CVS Health Inc. no longer requires college graduates to submit their grades.

A shrinking American workforce could recast hiring practices. The U.S. labor force has declined by millions since the Covid-19 pandemic, and some economists say workforce participation rates will never return to pre-pandemic levels. At the same time, more employers have reconsidered the value of college-degree requirements, focusing instead on skill-based hiring.

In retail and fast-food industries, keeping employees for even 90 days is difficult, human-resources executives said, one reason some companies offer bonuses to workers who stay on the job that long.

Open call

In 2019, when the U.S. unemployment rate hovered around 3.6%, The Body Shop introduced a pilot program at a distribution center in Wake Forest, N.C., to remove nearly every hiring requirement, from drug tests and background checks to education and work experience.

Last year, The Body Shop expanded open hiring to all seasonal entry-level retail jobs. Since its launch, the rate of performance-related terminations of people hired in the pilot program has been about the same as the rate among people hired through the routine screening process, said Nicolas Debray, The Body Shop president for the Americas.

Open hiring became the model for all of the company's entry-level retail and warehouse hires this year. By mid-September, 733 employees had joined the company this way, and 80 joined the company's permanent staff. Under the system, recruiters ask candidates only if they are legally authorized to work in the U.S.; whether they can lift 25 pounds (50 pounds for distribution center work) and work an 8-hour shift. For retail jobs, applicants are asked why they want to work with customers.

Companies often worry that loosening job requirements will create a perception among customers or employees that businesses are lowering standards, said Alicia Sasser Modestino, a labor economist at Northeastern University.

"The biggest challenge is that people second-guess a person's ability to do the job, and maybe they have some doubt or suspicion and biases also because we don't do the background check," The Body Shop's Mr. Debray said. Though some managers worried that instances of employee stealing or fighting would increase, he said, "We have not seen any pickup of incidents at all." wsj.com

Grocery Industry Faces Shortage of 120,000 Workers
Supermarkets face empty shelves from labor shortages, shipping costs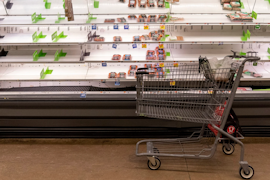 A combination of labor shortages, shipping costs and cold weather has left grocery store shelves across the country empty, according to reports. Produce growers on the West Coast are paying nearly triple trucking rates, according to Reuters.

On the East Coast, snow and ice storms have created massive food delivery delays. Grocery stores and other retailers face a 12 percent out-of-stock level on many household staples, compared to 7-10 percent in regular times.

Compounding the problem is inflation. The rate jumped 7 percent since December 2020, according to CBS News.

Katie Denis, vice president of communications and research at the Consumer Brands Association, blames the shortages on lack of labor and expects the situation to continue for at least a few more weeks.

She said the industry is missing around 120,000 workers, while the National Grocers Association said many grocery stores were operating at less than 50 percent workforce capacity. nypost.com

Burger King Security Lawsuit
Mom of slain NYC Burger King cashier may sue restaurant over lax security
The mother of an East Harlem Burger King cashier killed during an armed robbery is calling for more security at all fast food restaurants in the city — and said she's considering suing the outlet for failing to protect her young daughter.

"I'm working in fast food too. I don't want to go back. I'm very scared," said Kristie Nieves, whose 19-year-old daughter, Kristal Bayron-Nieves, was fatally shot Jan. 9 while working an overnight shift at the eatery on E. 116th St. and Lexington Ave.

"With regard to civil liability, we are looking at the issue of Burger King, the owner of the property, and any security company that was involved with supposedly doing security for Burger King," Rubenstein said. Winston Glynn, 30, a former employee of the same Burger King, was charged with Bayron-Nieves' slaying.

Samantha Martinez, 20, who worked alongside the teen and quit after her death, said the store's management ignored pleas for more security and didn't even fix the lock on a door that lets people get behind the counter. news.yahoo.com

In Case You Missed It
Holiday hiring in retail dropped 7%

The drop was the largest since 2016, when hiring fell nearly 9.6%.

Transportation and warehousing jobs also fell — but very slightly (less than 1%) — after last year's 67.4% growth, according to Challenger.

"The onslaught of COVID cases, the difficulty parents are having securing child care, the sheer availability of jobs kept many from taking retail roles," Andrew Challenger, senior vice president of Challenger, Gray & Christmas, said in a statement.

This year retailers hired 684,000 and last year hired 736,300. hrdive.com

Cracker Barrel ordered to pay $4.3 million after serving Tennessee man sanitizer
Featured Job Spotlights
Help Your Colleagues By Referring the Best

Refer the Best & Build the Best

---



Regional Manager, Asset Protection
Northern PA/NY/NJ- posted January 18
The primary purpose of this position is to supervise and coordinate the efforts of District Asset Protection Managers within their region to achieve maximum shrink prevention, safety awareness and the protection of company assets. This position is responsible for ensuring the effectiveness of Asset Protection policies and procedures...



Regional Asset Protection Manager
Central US Remote (Dallas, Chicago, or Houston)
- posted January 6
The successful candidate will be responsible for the management of the Asset Protection function in their assigned area. Guide the implementation and training of Asset Protection programs, enforcement of policies and procedures, auditing, investigations and directing of shrink reduction efforts...


Asset Protection Associate
Charlotte, NC - posted January 4
The Asset Protection Associate (APA) is responsible for the detection, apprehension, or deterrence of customer and associate activity that could result in a loss to Ralph Lauren. APAs are also responsible for ensuring a safe environment for all customers, associates, and vendors. APAs promote and monitor compliance to Polo Ralph Lauren policies and procedures related to theft prevention, safety, and inventory control. The APA is also required to promote awareness and conduct training...



Regional Loss Prevention Manager
Detroit, MI - posted January 4
Support store and delivery center management in the areas of Workplace safety and Loss Prevention (LP). Assist store and delivery centers in compliance with Safety / LP policies and procedures. Serve as main point of contact as the Safety / LP subject matter expert for stores and delivery centers in the assigned Region. Collaborate with other support staff as needed...



Region Asset Protection Manager–South Florida Region (Bi-lingual Required)
Doral, FL - posted December 21
Responsible for managing asset protection programs designed to minimize shrink, associate and customer liability accidents, bad check and cash loss, and safety incidents for stores within assigned region. This position will develop the framework for the groups' response to critical incidents, investigative needs, safety concerns and regulatory agency visits...



Corporate Safety & Security Leader
San Francisco, CA - posted December 15
RH is seeking a Corporate Safety & Security Leader. The role will lead a team of Safety & Security Associates on our Corporate Campus in Corte Madera, CA. The Leader acts as the key point of contact for safety and security incidents including identifying, investigating, mitigating, and managing risks...
Legends




Regional Loss Prevention and Safety Specialist
New York, NY - posted November 29
You will act as a coach, trainer, mentor, and enforcer to support the risk management program at Legends. Responsibilities can include, but are not limited to: Identify, develop, and implement improved loss prevention and safety measurements with risk management team; Conduct internal audits that have a focus on loss prevention, personal safety, and food safety, and help the team to effectively execute against company standards and requirements...



Safety Director (Retail Background Preferred)
Jacksonville, FL - posted November 3
This role is responsible for developing, implementing, and managing purpose-directed occupational safety and health programs designed to minimize the frequency and severity of customer and associate accidents, while complying with applicable regulatory requirements. This leader is the subject matter expert on all safety matters...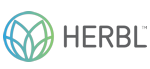 Director, Loss Prevention & Safety
Goleta, CA - posted September 24
The Director of Loss Prevention & Environmental, Health and Safety plans, organizes, implements, and directs HERBL's programs, procedures, and practices to ensure the safety and security of company employees and property...

Corporate Risk Manager
Fort Myers, Miami, Tampa FL - posted October 5
Summary of Role and Responsibilities: A proactive approach to preventing losses/injuries, whether to our employees, third parties, or customer's valuables. They include but are not limited to cash in transit, auto losses, or injuries...
---

Featured Jobs
---
JOB TITLE
COMPANY
CITY/STATE
DATE ADDED

Vice President
VP of AP
Bath & Body Works
Columbus, OH
September 13
VP, Global Head of Security & Resilience
WeWork
New York, NY
October 29

Director
Dir. AP
Albertsons Companies
Englewood, CO
January 5
Dir. Global Security
APL Logistics
Scottsdale, AZ
January 10
Dir. LP
Ashley Furniture
Advance, NC
September 7
Dir. AP
Burlington
New York, NY
December 22
LP Director
The Company, Retail Gas Stations
Upland, CA
August 9
Dir. Security Risk Mgmt & Governance
Dell
Austin, TX
November 15
Dir. GME Field LP
GameStop
Los Angeles, CA
December 8
Dir. Assets LP
Goodwill of North Georgia
Decatur, GA
November 22
Dir. AP
Goodwill of Greater New York
Brooklyn, NY
January 10
Dir. Investigations & Fleet
Goodwill of Greater New York
Newark, NJ
October 25
Dir. Safety/Risk Mgmt.
Goodwill of SE Louisiana
New Orleans, LA
April 2
Dir. Security & Compliance
Goodwin Recruiting
Battle Creek, MI
November 15
Dir. LP
Lamps Plus
Chatsworth, CA
December 22
Dir. of Safety
Ocean State Job Lot
North Kingstown, RI
June 1
Executive Dir. AP
Panda Restaurant Group
Rosemead, CA
January 28
Dir. Security
Securitas Security Services
Cambridge, MA
January 10
Security & LP Dir.
Tamarack Marketplace
Beckley, WV
January 5
AP Dir., Global Supply Chain & Logistics
Target
Midlothian, TX
January 18
Dir. Security (Strategic)
Walmart
Bentonville, AR
December 9

Corporate/Senior Manager
Sr. Supply Chain AP Mgr
Advance Auto Parts
Phoenix, AZ
November 4
Mgr Physical Security
Lowe's
Mooresville, NC
December 21
Retail Risk & Compliance Mgr
Now Optics
Palm Springs, FL
December 13
Safety & AP Manager
Star Furniture
Houston, TX
January 10