---

Genetec Shares Top Physical Security Predictions for 2020



Genetec Inc., a technology provider of unified security, public safety, operations and business intelligence, shared its top five predictions for the physical security industry in 2020.

AI: Separating Facts From Fiction While machines are making huge steps forward, they are not capable of thinking or acting like humans. What they are really good at, however, is combing through a huge amount of data to provide deeper insights to help humans make informed decisions more quickly and efficiently. In 2020, Genetec says we can expect machine learning to continue to make huge strides in the security sector, helping cities and law enforcement deploy their physical resources more efficiently based on predicted trends in crime. Genetec says machine learning will also be instrumental in helping Automated License Plate Recognition systems become better than ever at reading characters, rejecting bad reads, recognizing a license plate's state of origin and more.

Read Genetec's Five Predictions


Johnson Controls releases EntraPass v8.20 with seamless configuration and enhanced user functionality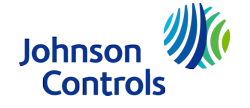 Johnson Controls is announcing the new EntraPass v8.20, which further simplifies how users remotely access the EntraPass go Mobile App. With EntraPass v8.20, EntraPass go Pass Mobile App users gain improved search capabilities and other efficient upgrades to deliver remote and real-time access. EntraPass go Pass requests will no longer be attached to a selected SmartLink, eliminating the need to configure every connection. Users will now be able to access any inbound connection with little to no obstacles. kantech.com

---

Chris Hackler, VP of AP, Signet Jewelers, Wins JSA's Industry Service Award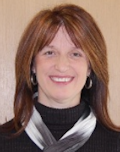 The Jewelers' Security Alliance (JSA) awarded its 15th Annual Industry Service Award to Christina (Chris) Hackler, vice president of Asset Protection - Global for Signet Jewelers at its annual luncheon.

This marks the first time the award has been presented to a woman.

"Chris has been a close partner of JSA for many years, and has served on JSA's Board of Directors since 2017," said JSA president John Kennedy. "It is particularly impressive that as a woman Chris has been able to rise to the highest corporate ranks of loss prevention and security in an overwhelmingly male field. There are very few women in such a leadership position in the US in any firm or in any industry."

Kennedy continued, "Chris has worked closely with FBI and local police throughout the U.S., and is highly respected by law enforcement and her peers in other jewelry firms, as well as in other industries through her leadership role in loss prevention at the National Retail Federation. There is no individual in the private sector who provides more assistance and information to JSA than Chris."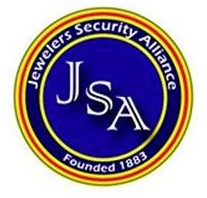 Three FBI special agents from Detroit were also honored for their contributions to the safety and security of the jewelry industry. Matthew C. Schuff, of the FBI's Oakland County Resident Agency and Michael Baumgartner and Bryan Toltzis of the FBI Detroit Violent Crimes Task Force were given the 21st Annual James B. White Award for their successful investigation of a Detroit-based smash and grab robbery gang that terrorized jewelry retailers in Michigan, New Hampshire and Louisiana.

JSA says violent smash and grab robberies are the number one crime problem for U.S. jewelers. idexonline.com

---

ASAP-to-PSAP: The New Gold Standard for Alarm Monitoring

The Monitoring Association's ASAP-to-PSAP service could revolutionize the way your monitoring center operates

Vector Security Helped Develop the Standards for Third-Party Integration

Nine years after its 2011 launch, The Monitoring Association's (TMA) Automated Secure Alarm Protocol (ASAP) service is slowly — but surely — creeping into monitoring centers everywhere. As the most efficient way to process information from alarm monitoring stations needing emergency dispatch, it won't be long before it becomes the standard for the industry, according to those already using it.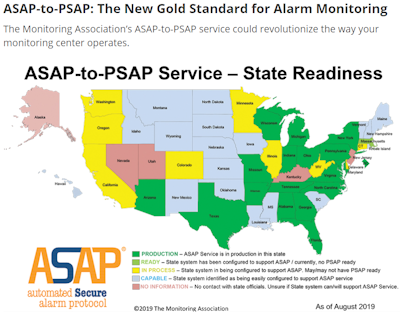 "From a central station's perspective, ASAP-to-PSAP is a game-changing technology — from a customer service perspective, a 9-1-1 dispatch partner relationship development perspective, and from a central station perspective — because you're delivering emergency services to people more carefully, you're saving lives and property more quickly and you're saving so much time,"

Using the ASAP service, critical information about life safety events is delivered digitally directly to the Central Alarm Dispatch (CAD) system in seconds through the NLETS nationwide public safety network. The use of data communications virtually eliminates errors that are inherent in voice communications, ensuring that accurate information is being transmitted to the Public Safety Answering Points (PSAPs).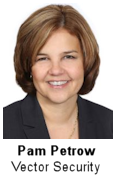 Vector Security, Warrendale, Pa., was probably the most involved of all of these "guinea pigs," engaging with TMA in its progress since the program's inception. Vector was a part of the working group that, in conjunction with APCO and the IJIS Institute, worked to develop a standard for third-party integration with 9-1-1 centers, or Emergency Communication Centers (ECC), formerly referred to as PSAPs. As an early adopter, the team at Vector has been able to assist onboarding efforts for new ECCs, software providers and alarm companies.

"ASAP is all about utilizing today's technology to share information with speed and accuracy," says Vector Security President and CEO Pam Petrow. "ASAP passes relevant data and updates on alarm activity to the ECCs, eliminating the need for human interaction. The result is a better use of resources for the 9-1-1 center, accurate information because communications errors are eliminated, and a faster response to the constituents in a community. The time the automation saves is very impactful, especially for fire and medical situations." sdmmag.com

---

New in-store technologies took center stage at the NRF's annual Big Show


At the National Retail Federation's (NRF's) annual Big Show, Business Insider Intelligence analysts in attendance saw how merchants and technology providers are working to improve retail's performance, particularly in-store.

Multiple companies debuted in-store technologies that have the potential to boost stores' operations and performances going forward.

As stores gain new technological capabilities, it's important that merchants keep their store associates in mind since they're a key advantage for brick-and-mortar over e-commerce, and the new technologies can even aid them. These technologies can handle tasks in lieu of associates — and while that creates an opportunity for merchants to save on labor costs, retailers could also allow store employees to carry out other tasks, optimizing their productivity. businessinsider.com

NRF Big Show: Positive outlook for 2020
The economy is positioned for steady growth this year. That's according to the National Retail Federation, which reported that despite the economic and political uncertainty that fueled 2019, consumers continued to spend — and plan to continue to doing so. While the economy slowed to an expected 2% pace of growth in the final quarter of the year, the U.S. economy continued to set a record of consecutive months of growth. chainstoreage.com

NRF Day 1: Top 5 Takeaways

NRF Day 2: 5 Trends From the Innovation Lab

NRF Day 3: Parting Thoughts From the Big Show

---

What the CFO's Are Reading
Survey of Risk Experts: Cyber Incidents Ranked as No. 1 Business Risk
According to the Allianz Risk Barometer for 2020, 39% of respondents to its ninth annual survey of risk experts identified cyber incidents as their main concern, pushing business interruption events (37%) out of the top spot it had occupied for seven years.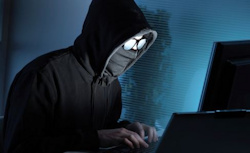 Seven years ago, cyber ranked 15th with just 6% of responses.

The survey also showed climate change moving up to the No. 7 ranking (17% of responses), joining changes in regulation and legislation (No. 3 with 27% of responses) as the biggest climbers.

In the U.S., cyber risk took the top spot followed by business interruption and natural catastrophes. Allianz noted that a mega data breach, involving more than one million compromised records, now costs on average $42 million, up 8% year on year.

"If corporate boards and risk managers fail to address cyber and climate change risks, this will likely have a critical impact on their companies' operational performance, financial results and reputation with key stakeholders," he warned. cfo.com

Bay Area Fencing Operations Flourishing
Multi-Million $$$ Asian Black Market Driving Laptop Theft Epidemic in Bay Area
Years of headlines of Apple Store smash-and-grabs, UPS truck robberies, thousands of car break-ins and thieves snatching laptops from cafes have pointed to a thriving black market in the Bay Area.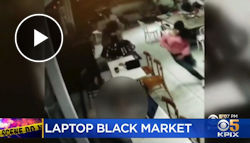 "What we know is that overall in the Bay Area there's an extremely lucrative multi-million dollar market for stolen electronics," said Marisa McKeown, supervising deputy district attorney in Santa Clara County and head of the Crime Strategies Unit.

The unit is responsible for identifying trends and patterns in criminal activity, to better understand the criminals and how law enforcement agents can "collectively be smarter about fighting crime."

A $3.75 million grant from Assemblymember Kansen Chu, doled out to various law enforcement agencies within Assembly District 25, has funded the creation of "Regional Fencing Initiatives," comprised of local districts in Fremont, Newark, Santa Clara, San Jose and Milpitas and formed to specifically target "fencing operations" that purchase the stolen devices.

"The Bay Area is outpacing the rest of the state in our increase in these types of offenses. We think that is due to very lucrative fencing market that makes it very easy for our criminals to offload their product," said McKeown.





Weis Markets steps up self-checkout
Weis Markets partnered with Toshiba Global Commerce Solutions and systems integrator Pomeroy to bring self-checkout to its shoppers.

Sunbury, Pa.-based Weis Markets now has Toshiba's latest self-checkout solutions in "the vast majority" of its 198 Mid-Atlantic stores, Toshiba said Tuesday. Plans call for Toshiba and Pomeroy to deploy additional Self-Checkout System 6 lanes across the regional grocery chain's physical footprint in 2020. The retailer has stores in Pennsylvania, Maryland, New York, New Jersey, Delaware, Virginia and West Virginia.

Including both cash and cashless systems. supermarketnews.com

Frictionless retail can help Ahold Delhaize USA go where it hasn't gone before
'Lunchbox' cashierless store concept could become new service offering

Since a late 2019 U.S. pilot of its "lunchbox" frictionless retail concept, Ahold Delhaize USA sees possibilities for the technology that stretch beyond its own stores, facilities and geographic market to other venues and users.

Offering a curated selection of food and beverages and other groceries, lunchbox enables shoppers to make purchases by scanning in via an RBS (Ahold's Retail Business Services) mobile app as they enter, selecting items and then walking out. Customers register ahead of time to set up an account to tally transactions and make payment, either through a credit/debit card or digital wallet. Shoppers receive a receipt on their smartphone immediately after exiting the store, which runs 24/7. supermarketnews.com
It's All About Omni to Be Successful
NPD Group: General merchandise holiday sales fall flat
That's according to The NPD Group, which reported that general merchandise sales rose only 0.2% throughout the holiday season 2019 compared to 2018. Although the final holiday shopping week, which included Christmas and Hanukkah, showed robust growth and sales volumes across the apparel, toys, technology, small appliance, athletic footwear and prestige beauty industries, overall season results were still flat.

"There were some clear winners during Holiday 2019, and strong execution of an omnichannel strategy proved critical for stores to stay in the game during a season where e-commerce drove the growth," added Cohen. "Lessons learned from this unique season around the integration of digital and in-store traffic, and where the consumer focus really is, will be critical to retail success in 2020." chainstoreage.com

Retailers Fail to Fill Holiday Jobs
They Just Weren't There & Won't Be Next Year Either
Only 33% of Retail Hiring Managers had Adequate Headcount
According to the "2019 Retail Holiday Hiring Pulse Survey" commissioned by Kronos Inc. and conducted by The Harris Poll. The study was conducted among 300 U.S. retail hiring managers, with 94% saying their company faced hiring challenges around the 2019 holiday season.

Less than half of retail hiring managers (45%) felt they fully met their seasonal hiring goals, and 27% agreed that meeting their seasonal hiring goals was more difficult this year than last. Almost nine out of 10 retail hiring managers (87%) were confident they hired the right people in their stores for the 2019 holiday season. A majority also said seasonal staff were instrumental in helping their organization reach sales goals (88%) and positively impacted the customer experience (87%) – however, nearly half (47%) had difficulty retaining the seasonal staff they hired.

58% observed that attendance issues were more prominent with seasonal staff; 22% said unplanned employee absence led store(s) to pay more in overtime expenses than expected.

Nearly three in four said returning seasonal associates ("boomerang employees") were their highest performers during the 2019 holiday season.

The report also offered retailers hiring advice for 2020, including streamlining talent acquisition, embracing 'boomerang' employees, extending employee wellness benefits to seasonal staff and hiring sooner.

"To attract and retain the types of employees you want representing your brand during peak seasons – whether the winter holidays, back to school, or summertime – focus on creating an employee experience differentiated by flexible and predictable schedules, the ability to easily swap or pick up extra shifts, opportunities for post-season employment, and, of course, fair treatment and competitive pay. chainstoreage.com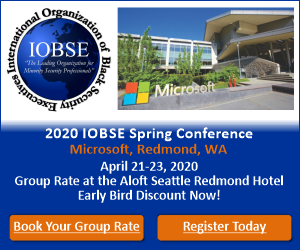 Struggling Sears settles lawsuit with retailer's bankrupt estate for $18M,
but still faces layoffs, store closures
The estate of bankrupt Sears Holdings has agreed to settle a lawsuit over the $5.2 billion sale of its Sears and Kmart chains to former chairman and CEO Edward Lampert for about $18.3 million.

Lampert and his hedge fund formed a new company, Transform Holdco, to buy most of Sears' remaining assets, including 425 stores, last year. Disputes between Sears and Transform over certain terms of the sale "arose before the ink even dried on the contract," according to a motion filed with the U.S. Bankruptcy Court in the Southern District of New York on Friday.

The iconic Hoffman Estates-based retailer sought bankruptcy protection in October 2018 and has continued to struggle since its sale to Transform. The company announced plans to close about a third of its remaining Sears and Kmart stores in November and told the state it planned to lay off 195 employees in its headquarters and other field offices by Jan. 25, according to the filing with the Illinois Department of Commerce and Economic Opportunity. There were 278 Sears and Kmart stores at the start of the holiday season, but 96 are expected to close by February. chicagotribune.com

Amazon Lifts Ban on FedEx Ground for Third-Party Prime Shipments
The online retailer on Tuesday notified its third-party merchants that they could once again use FedEx's Ground network to ship orders placed under Amazon's Prime membership program, nearly a month after imposing a ban on the service because of performance issues.

The move ends a standoff between Amazon and onetime shipping partner FedEx, whose Ground network was blocked for the final rush before Christmas and several weeks thereafter. wsj.com

Express cuts 10% of corporate workforce

CVS Health to convert 'hundreds' of stores in 2020 to new concept

Top Security Products From CES 2020

NASA: Smoke from Australia's fires will make 'full circuit' around the world

Why Amazon's donation to the Australian wildfires provoked a backlash - but Facebook's didn't


Holiday Sales Results
Target's Nov/Dec comp's up 1.4%

---



---
Protos Security launches new logo
Logo reflects company's expansion in managed, monitored and direct guard services
DALEVILLE, VA – Protos Security, a nationwide leader in security guard services, today announced a new logo and brand identity system. The new branding reflects the company's expanded portfolio of managed, direct and monitored guard services from its acquisition of Security Resources Inc in August 2019. It also reinforces the combined company's modern approach to delivering security guard services and next-generation technology that put clients in control of their loss prevention and risk management programs.

"This is an exciting time for us and for our customers," said Patrick Henderson, Co-CEO and Co-Founder of Protos Security. "We are linking our industry-leading technology with a vast portfolio of remote monitoring and on-site guarding options to bring customers the easiest, most flexible and most innovative guard management experience in the industry."

"The new logo and brand identity system emphasizes this wide portfolio of business solutions." added Chris Copenhaver, Co-CEO and Co-Founder of Protos Security. "But, it also reflects our previous Protos logo because our core belief hasn't changed. From the beginning, our goal was to deliver innovative technologies and services that leverage valuable data to improve the accountability and efficiency of loss prevention programs. Our entire expanded portfolio of services will leverage this technology to give our current clients the visibility and control they've come to expect from Protos

Protos offers direct guard services, managed guard services and remote monitoring services for retail, corporate facilities, manufacturing, logistics, commercial real estate, hospitality, residential and entertainment applications. Its unique technology and guard management services combine real-world knowledge with real-time information to reduce the burden of loss prevention, so customers can better manage their risks and budget while freeing their time to spend on other priorities.

Read More Here
---


NRF Podcast: Inside Walmart's Intelligent Retail Lab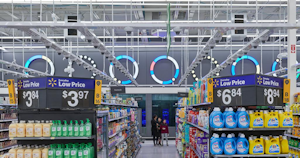 While most of the industry is just starting to understand the possibilities of quickly evolving technologies like artificial intelligence and its applications for retail, Walmart is sprinting ahead with projects like its Intelligent Retail Lab, a fully operating store with an in-store AI lab. Mike Hanrahan, CEO of Walmart's Intelligent Retail Lab, joined the podcast after his appearance at the NRF Foundation Student Program to share more about the lab and what it means for the future of retail.

The Intelligent Retail Lab, IRL, is a place where Walmart is going to learn to build the products, tools, services in the AI field that we think will be transformative to Walmart's retail needs in the coming years," Hanrahan says. "So, you can think of it [as] an artificial intelligence factory. It's the place where we're going to do the discovery, do the learning, productionizing things. And then, from there, hopefully, roll them out the chain across Walmart, improve the lives of our customers, our associates, and improve how we run the business."



Listen to the full episode to hear what Hanrahan and his team are creating in the Intelligent Retail Lab, and pay attention to the podcast feed over the next few weeks as we share some of the best conversations happening from NRF 2020 Vision: Retail's Big Show.


Travel and Hospitality Industries Create Larger ISAC Sharing Community


The Travel & Hospitality Information Sharing and Analysis Center (ISAC) and Retail & Hospitality ISAC (RH-ISAC) announce their agreement to strengthen the travel and hospitality industries by moving the Travel & Hospitality ISAC within the RH-ISAC.

The Travel & Hospitality ISAC, formed in 2018 by Hospitality Technology Next Generation (HTNG) at the request of a group of hospitality chief information security officers, is now part of the RH-ISAC community as of January 1, 2020.

The announcement comes in response to increasing efforts to defend customers, staff, and assets against the constantly evolving threat landscape affecting the global travel and hospitality industries by strengthening collaboration and information sharing within one community. rhisac.org

Attackers Increasingly Focus on Business Disruption
Network intruders are staying undetected for an average of 95 days, enabling them to target critical systems and more completely disrupt business.

More cyberattackers are targeting large companies with stealthier attacks, aiming to significantly disrupt businesses and force them to pay higher ransoms, according to a report summarizing more than 300 breach investigations.

The "CrowdStrike Services Cyber Front Lines Report" found that 36% of incidents aimed to disrupt business or operations. While companies are getting better at detecting attacks using their own people and systems —79% of attackers were discovered internally, the highest rate in three years — the number of days attackers went undetected increased to 95, up from 85 days in 2018, CrowdStrike found.

The result is that malicious attackers have more time to attack operations and cause more disruption, says Thomas Etheridge, vce president of services at CrowdStrike.

"Not all of these threat actors are deploying ransomware, but they were really focused on disrupting the business' ability to perform business," he says. "That disruption was behind higher ransom amounts and the decision to often pay the ransom." darkreading.com

Survey: Higher Percentage of Companies Targeted by Nation-State Hackers
A report has found that more than one in four respondents attribute attacks against their organization to cyberwarfare or nation-state activity. In 2018, 19% of organizations believed they were attacked by a nation-state.

The 2019-2020 Global Application & Network Security Report by Radware says that figure increased to 27% in 2019. Companies in North America were more likely to report nation-state attribution, at 36%.

According to the report, the findings come at a time of heightened anxiety for security managers. Organizations are increasingly turning to microservices, serverless architectures, and a mix of multiple cloud environments. Two in five managers reported using a hybrid environment that included cloud and on-premises data centers, and two in five said they relied on more than one public cloud environment. However, only 10% of respondents felt that their data was more secure in public cloud environments. securitymagazine.com

United States Is 4th Worst Country When It Comes to Securing Biometric Data

Microsoft and NSA say a security bug affects millions of Windows 10 computers

Cambridge, Mass. Bans Facial Recognition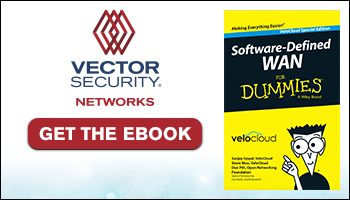 ---

Canadian Jewellers Association Taps Mountie to Get Tough on Losses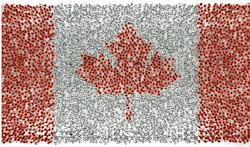 The Canadian Jewellers Association has appointed Kelly Ross as its managing director, Loss Prevention. Kelly has over two decades of law enforcement experience as a police officer with the Royal Canadian Mounted Police (RCMP). During his time in the RCMP, Kelly specialized in crimes that involve diamonds, gemstones and precious metals, investigating hundreds of criminal cases involving diamonds, gemstones and precious metals. He was also the lead Canadian delegate to the FATF Diamonds/Money Laundering typology review and is a Judicial Expert on the criminal use of diamonds, gemstones and precious metals in several Canadian Jurisdictions. For over 17 years Kelly has trained hundreds of police officers over dozens of police agencies on the criminal use of diamonds, gemstones and precious metals. Much of this training was in partnership with Jewellers Vigilance Canada (JVC). Since 2018, he has volunteered as co-chair of CJA's Loss Prevention Committee. idexonline.com

---

Carter's OshKosh B'gosh Takes Heat Over Clothes Dumped In Toronto Dumpster
Merchandise 'Destroyed So They Couldn't Be Used By Anyone'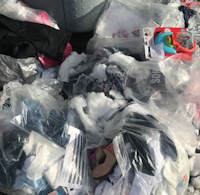 Children's clothing chain Carter's, best known for its brand OshKosh B'gosh, is taking heat on social media after a Toronto resident found a store's unsold clothes, destroyed and thrown in the garbage.

Natasha McKenna posted pictures to Facebook on Tuesday of unsold goods, mostly clothes, in five garbage bags in a public trash bin near a Carter's OshKosh location at the city's Dufferin Mall. "I thought, 'What the heck? This isn't garbage,'" McKenna told HuffPost Canada.

"As someone who worked retail, I have a lot of sympathy for people who get low wages and ... have to destroy good clothes that could have clothed people in (their) neighbourhood," she said.

In her Facebook post, McKenna said the clothes "weren't just thrown out, they were destroyed so they couldn't be used by anyone." She described "sliced shoes, smashed picture frames, cut-up onesies and ripped-up snow pants and gloves."

A Carter's spokesperson told HuffPost Canada that the clothes in question "were, unfortunately, unusable and unable to be donated." huffingtonpost.ca

Things Engraved fires all retail employees at stores across Canada
A Canadian retailer that specializes in engraved gifts suddenly fired all of its store associates and most head office employees on Thursday, giving them less than 24 hours' notice and leaving customers with newly-engraved items in the lurch.

"I engraved an engagement ring last night. There's a memorial plate for someone's funeral," said Syndey Bloom, 20, a manager at an Ottawa location who was terminated Thursday night. "Some people were able to come by, some didn't. Whatever was left there, I'm not too sure what's going to happen to it."

According to its website, Things Engraved has 73 locations at malls across Canada. It's unclear how many employees were fired. In letters sent to store associates and head office employees obtained by CTVNews.ca, CEO Shawn Brock wrote that they were being terminated immediately "as a result of financial difficulties over the last few years." ctvnews.ca

Loblaw to close two distribution centres, expand Cornwall facility

IKEA closing all of its 'pick-up-point' stores in Ontario

Calgary tattoo shop holds 'we got robbed sale' after their shop was 'cleaned out' by thieves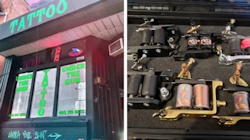 The artists at a small Calgary tattoo shop are trying to keep a sense of humour about a bad situation and recoup their losses after robbers cleaned out their business earlier this week. Justin Kern, owner of Under the Gun, said sometime between 8 p.m. Sunday and 2 a.m. Monday — when he was woken up by a call from police — robbers broke into his shop. "Someone went in through the front door and cleaned out everything we got and took everybody's tattoo machines and their supplies. That was pretty much everything we need to continue in this business," he said. Four artists had all of their equipment and ink stolen, and multiple envelopes full of cash (proceeds from holiday gift card sales) were also missing. The total value of the stolen items is around $8,000, Kern said. cbc.ca

Vancouver, BC: Reports of shots fired near Guildford Town Centre

Langley and Surrey RCMP seek to identify six suspects for armed robbery, shoplifting, property damage, and break-in

Winnipeg man faces charges after allegedly stealing truck, theft from Dryden Walmart

Sudbury, ON: Man wore a gas mask and a pillowcase to carry out 2018 robberies


---

Robberies & Burglaries

● C-Store - Peterborough, ON - Armed Robbery (2x)
● Car Dealership - Kelowna, BC - Burglary
● Jewelry Store - Edmonton, AB - Armed Robbery
● Tattoo Shop - Calgary, AB - Burglary
● Undisclosed Businesses - Surrey, BC - Armed Robbery (4x)

---




---

Amazon says this browser extension is a major security risk
Amazon has warned users to exercise caution when using a popular online shopping browser extension.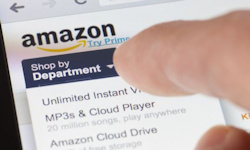 Honey, which helps consumers search for coupons that get them deals or money off when shopping online, has been flagged by the retail giant as a security threat following fears it may be tracking user browsing habits. The tool is available as a free browser extension across Chrome, Firefox, Safari and other popular browsers, and counts millions of users across the world.

Tracking
Amazon's warning, which was first spotted by Politico editor Ryan Hutchins, says that Honey "tracks your private shopping behavior, collects data...and can read or change any of your data on any website you visit." It goes on to advise users that, "to keep your data private and secure, uninstall this extension immediately."

The warning allegedly began appearing on Amazon's site on December 20th, in the peak of the holiday shopping season, leading many commentators to question the sudden change in Amazon's tone, given that Honey has been compatible with Amazon for years.

"We only use data in ways that directly benefit Honey members — helping people save money and time — and in ways they would expect," a Honey spokesperson told Wired, adding it had a "commitment" to privacy, and that it works with security firms to ensure it doesn't cross any lines. techradar.com

Visa Says Tokenized Transactions Hit $1T Mark, Sets Click-to-Pay Transition
Visa said on Tuesday (Jan. 14) that participants in its Visa Token Service have processed eCommerce volumes of $1 trillion since the service's debut in 2014, and that its transition of Visa Checkout merchants to click-to-pay will begin on Jan. 21 in the U.S.

The click-to-pay option will replace Visa Checkout, the company said.

As reported last year, the major networks - including American Express, Visa, Mastercard and Discover - said they would implement the EMV Secure Remote Commerce standard, with click-to-pay technology, with wide availability beginning in 2020.

Click-to-pay has been billed as a simpler, more secure way to shop online - especially for guest checkouts - as it requires consumers to enter card details just one time, rather than on a per-transaction basis, or through setting up accounts with individual merchants.

As many as 60 percent of digital transactions are card on file, which leaves 40 percent that may not have a relationship with the retailer, Visa noted at the event. pymnts.com
---

---
Newport Beach, CA: Woman Behind Bars for Allegedly Stealing $2 Million Worth of Jewelry
A Newport Beach woman was behind bars Tuesday on suspicion of stealing merchandise valued at more than $2 million from a high-end jewelry store at South Coast Plaza and threatening security guards with a knife in making her getaway. Karen Yvonne Floyd, 54, who is being held on $2 million bail, allegedly went to the unnamed store about noon Saturday and asked to try on several pieces of high-end jewelry, according to Roxi Fyad of the Costa Mesa Police Department. After putting on the jewelry, she asked to see the gems "in the sunlight'' and was told she could not leave the store with the valuables, but continued walked toward the entrance, where she allegedly threatened the security guards with a large kitchen knife, Fyad said. nbclosangeles.com

Dinuba, CA: Surveillance video captures burglars stealing over $100k in cash and jewelry
Surveillance video captured video of a burglary at Rivera's Jewelry in Downtown Dinuba. Police say more than $100,000 in cash and jewelry were taken from a safe. The family is still trying to wrap their heads around how it all went down. The burglary is said to be like a plot of a movie because the burglars took thousands but never even stepped foot inside. yourcentralvalley.com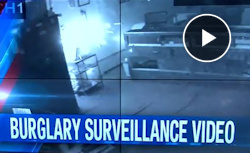 Blackfoot, ID: Thieves steal more than $6,000 worth of chainsaws

Alpharetta, GA: Police seeking female Target shoplifter, theft of 3 TV's total value of $1,650

Third Chicago-Area Man Gets 8 Yrs Fed. Prison for Stealing Firearms From Illinois Gun Stores

Shootings & Deaths
Batavia, NY: Man killed in crash believed to be part of national 'Felony Lane Gang"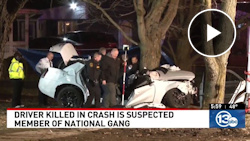 The driver of a rented Chrysler 300 that slammed sideways into a tree in the Village of Alexander yesterday was apparently a member of a nationwide criminal enterprise known as the "Felony Lane Gang." Cleveland D. Johnson, 22, of Lauderdale Lakes, Fla. was pronounced dead at the scene of the crash. The vehicle he was driving was stopped for a traffic violation in the Village of Warsaw but Johnson hit the gas after the police officer exited the patrol car. Police broke off the pursuit because of the high rate of speed . Johnson lost control of the sedan as he entered the village and the car wrapped around a large tree in front of a residence. One of Johnson's passengers, Clyde A. Frazier, 24, of Ft. Lauderdale, Fla., was seriously injured in the crash and remains in guarded condition. The other passenger in the vehicle, Desarae N. Steriotis, 33, of Philadelphia, her injuries are no longer considered life threatening.
Johnson was arrested in Greenburgh, N.Y., in January 2018, along with three other individuals, who were all accused of being part of the "Felony Lane Gang." One of the other suspects, Tyrone Parker, bared his gold teeth for his mugshot. The four people were suspected of taking part in a crime spree throughout New England and Upstate New York. At the time of their arrest, they were reportedly found in possession stolen checks, dozens of stolen credit and debit cards, and 25 stolen licenses from several different states.
In July, Johnson was arrested in Watervliet, along with two other suspects, charged with criminal possession of a stolen substance, a felony, and criminal impersonation, a misdemeanor.
13wham.com
Blount County, AL: Woman run over and killed by husband after shoplifting
A bizarre and sad story as a Blount County man is accused of running over his wife and killing her during a police chase Saturday evening. Authorities say Jimmy Smith and his wife Crystal Lynn Carlson were shoplifting from the Walmart in Oneonta Saturday when Walmart's theft prevention services caught them and called 911. Investigators say Smith and his wife attempted to get away and were driving on Highway 75. Carlson (who had previous warrants out for her arrest) apparently told Smith to slow down and she was going to jump out of the car. Somehow when she did that, she ended up under the car and died, according to authorities.
Jimmy Smith is charged with theft of property and attempting to elude. He could face charges in his wife's death as well.
wbrc.com
Marion County, FL: Man shot, killed after charging deputies with knife outside convenience store in The Villages
Officials with the Marion County Sheriff's Office are investigating after they said a man was shot and killed by deputies at a Circle K in The Villages late Tuesday evening. Deputies said when they arrived on scene a man exited a vehicle yielding a large knife, causing the deputies to shoot to stop the attack, according to deputies.
wftv.com
Update: Greentown, IN Shooting Deaths outside Casey's General Ruled a Murder-Suicide
Genesee County, MI: Flint man convicted of murder in 2016 liquor store shooting
---
Robberies, Incidents & Thefts
Torrance, CA: 3 suspects wanted for Brutal Attack on 7- Eleven Clerk
The manager of the 7-Eleven was not trying to recover the case of beer, but attempting to get the license plate number of the suspects. The manager was attacked by the suspects with a bottle then repeatedly kicked while on the ground. The manager remains in a medically induced coma.
wbrc.com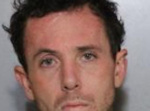 Man sentenced for robberies of Philly/NJ area Department Stores, 10 years and $398,000 in Restitution
The ringleader of a criminal ring that targeted South Jersey stores has received a 10-year federal prison term. Louis Mathis, 49, headed a "crew of thieves" that robbed or burglarized department stores and other retailers in the South Jersey-Philadelphia area in 2016, said the U.S. Attorney's Office in Philadelphia. Among other incidents, the men were accused of taking about $120,000 in diamond rings and other valuables in a March 2106 smash-and-grab robbery at a Sears store in the Deptford Mall. In November 2016, they allegedly fled a Macy's store at the Moorestown Mall with Ralph Lauren Polo clothing worth more than $5,000, authorities said. Mathis fenced the stolen goods to shops on Jewelers' Row and South Street in Philadelphia and to designer clothing sellers, the statement said. The men allegedly rode to their robberies in stolen cars that were later torched in Philadelphia, according to a criminal complaint. courierpostonline.com

Norwalk, CT: Man Charged In Disturbance At Bloomingdales in The SoNo Collection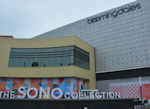 A Norwalk man was arrested on assault charges by Norwalk police Monday night following a fight at the new Bloomingdale's in The SoNo Collection that left fixtures in the store damaged, according to authorities. Jason Gilbertie, of Butler Street, was charged two counts of third-degree assault, first-degree criminal mischief, interfering with an officer, and breach of peace in connection with the incident which began at about 6:45 p.m. Norwalk Police Lt. Jared Zwickler said, "Other callers stated the individual was destroying all of the items in the store." The individual in question was Gilbertie, who punched and threw items at the security guard who confronted him, according to Zwickler, who added that the security guard and another person suffered minor injuries in the incident. patch.com

Burlington, VT: Woman stole upward of $290K from employer; over $1,000 on Lowe's Company Credit Card
A Shelburne woman has pleaded guilty in federal court to embezzling from her employer. Authorities say Rebecca Armell, 46, appeared in U.S. District Court in Burlington Monday to answer to the charge of credit card fraud. Officials say Armell, an employee at the Chimney Sweep in Shelburne for 20 years, misused the company's Lowe's credit card to obtain merchandise having a value in excess of $1,000. Prosecutors say the actual losses may total upward of $290,000. They say starting in 2016 she began writing fraudulent checks that she cashed and pocketed. They say she also misused a company credit card to buy things and pay for car repairs. wcax.com

Boston, MA: Three security guards at Apple Store in Back Bay hit with pepper spray by teenage shoplifting suspects

Chico, CA: 250 needles found on man suspected of shoplifting at Kohl's

Savannah, GA: Savannah Police searching for shoplifters who pepper-sprayed T.J. Maxx Loss Prevention

Florida: Gun store thefts investigated by FDLE as new gun store bill considered

Pittsburgh, PA: Two men charged; $8 Million Worth Of Rare Items Stolen From Carnegie Library Sold To A Local Book Store

Oklahoma City, OK: Customer attacks Manicurists for speaking Vietnamese; charged with assault w/ deadly weapon
---
Credit Card
Brownstown, IN: Two arrested for $16,000 credit card fraud to bond out inmates in Jackson County
In October 2019, the Jackson County Sheriff's Department received a report from the company that contracts the use of credit cards to bond out inmates of fraud. Four individuals were reportedly bonded out using stolen cards, but only one inmate knew he was being bonded out with a fraudulent card. Jackson County investigators were led to Jodi Messer, She was allegedly taking photographs of corporate credit cards while she working for a local hotel. Detectives say she would then use the photos to bond individuals out of jail on cash bonds. The cost of bonding out four people using two separate fraudulent cards totaled around $16,000.
localnewsdigital.com


● AT&T – Conyers, GA – Armed Robbery
● Apple – Boston, MA – Robbery/ assault on Security
● Boost – Harrisburg, PA – Armed Robbery
● C-Store – Moundsville, WV – Burglary
● C-Store – Hemet, CA - Burglary
● CVS – Del City, OK – Robbery
● Family Dollar – Tulsa, OK – Burglary
● Gas Station – Haughton, LA – Robbery
● Gas Station – Ellicott City, MD – Burglary
● Hardware – Blackfoot, ID - Robbery
● Jewelry – Kansas City, MO – Armed Robbery
● Jewelry – Little Rock, AR – Robbery
● Jewelry – Nashville,, TN – Robbery
● Jewelry – Sanford, FL -Robbery
● Jewelry – Las Vegas, NV – Burglary
● Jewelry – Newport Beach, CA – Armed Robbery
● Jewelry – Dinuba, CA – Robbery
● Liquor – Tulsa, OK – Burglary
● Marijuana – Tulsa, OK – Burglary
● Marijuana – Maricopa County, AZ – Burglary
● Walgreens – Shaker Heights, OH – Robbery
● 7-Eleven – Los Angeles, CA – Robbery / Assault of clerk
● 7-Eleven – Charlotte, NC – Armed Robbery
Daily Totals:
• 15 robberies
• 8 burglaries
• 0 shootings
• 0 killed




---

None to report.
Submit Your New Hires/Promotions
or New Position
See all the Industry Movement
---




Feature Your Job Here For 30 Days -
70% Aren't On The Boards
Post your job listing
---
Featured Job Spotlights
NEW


Regional Loss Prevention Manager

San Francisco or Los Angeles, CA
Primary Purpose: To protect the company assets, associates and customers in the stores located on the West Coast (majority of stores in California) and administer the established Loss Prevention programs that have been established at the stores of our three brands: Coach, Kate Spade and Stuart Weitzman....

Gainesville, FL
The Research Director leads, develops, and manages the research and innovation team and its outputs by coordinating research and innovation strategy, projects, working group engagements, lab enhancement, IMPACT and other event preparation...

Regional Loss Prevention Manager

Chicago, IL
The Regional Loss Prevention Manager (RLPM) oversees the daily activities of loss prevention efforts within the assigned area to ensure an effective and proactive approach to the reduction of shrink and protection of company assets...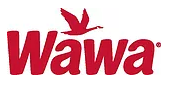 Manager of Loss Prevention & Security

Wawa, PA
The Manager of Loss Prevention and Security serves as the subject matter expert in the area of Loss Prevention and Physical Security for the Company with focus on developing and driving solutions that will create an optimum associate and customer experience in a safe and secure environment...

Payments Security Program Manager
San Jose, CA
The Payments Security Program Manager will oversee the strategy, identification, coordination, implementation, execution and completion of the Security Initiatives across eBay's Payments, Risk, and Billing systems and partnering organizations...

Region Asset Protection Manager
Jacksonville, FL

Responsible for managing asset protection programs designed to minimize shrink, associate and customer liability accidents, bad check and cash loss, and safety incidents for stores within assigned region. This position will develop the framework for the groups' response to critical incidents, investigative needs, safety concerns and regulatory agency visits...

Scarsdale, NY
The Asset Protection Investigator (API) shall consistently identify internal and external theft opportunities, prepare AP case reports and testifies in criminal court proceedings when necessary. The API will also develop internal case leads and actively participate with the investigation...


Seattle, WA
The Regional Manager of Asset Protection drives Asset Protection programs and supports Luxottica Brands to safeguard the assets of merchandise, money, property and the welfare of customers and associates. Responds and investigates situations of known or suspected internal/external dishonesty...

Featured Jobs
---
JOB TITLE
COMPANY
CITY/STATE
DATE ADDED

Vice President
SVP, Chief Safety & Risk Officer
Allied Universal
Santa Ana, CA
Jan. 6
National VP, Child & Club Safety
Boys & Girls Club of America
Atlanta, GA
Jan. 3
VP Risk Management
Delaware North
Buffalo, NY
Oct. 1

VP, Asset Protection, North America
Ralph Lauren
Nutley, NJ
Oct. 30
VP, Information Security
Tractor Supply
Brentwood, TN
Jan. 3

Director
Dir. Corporate Security
ADT
Boca Raton, FL
Dec. 12
LP & Inventory Control Director
Cart Mart
San Diego, CA
Jan. 2
Dir. Internal Audit
Cracker Barrel
Lebanon, TN
Aug. 27
Dir. Loss Prevention
Dollar General
Goodlettsville, TN
Jan. 6
Dir. Organized Retail Crime
Family Dollar
Chesapeake, VA
Nov. 5
Program Dir. LP & Security
Peloton Interactive
New York City, NY
Nov. 12
Cybersecurity & Privacy Protection Dir.
PwC
Seattle, WA
Nov. 5
Loss Prevention Director
Rent One
St. Louis, MO
Jan. 3
Dir. Security
& AP
Rent The Runway
Secaucus, NJ
Dec. 12
Dir. Security/Risk
Southern Glazers Wine & Spirits
Las Vegas, NV
Sept. 25
Dir. Loss Prevention
Surf Style Retail Management
Hollywood, FL
Nov. 15
Dir. Loss Prevention - ORC
Ulta Beauty
Bolingbrook, IL
Jan. 9

Dir. Enterprise Security
US Cellular
Chicago, IL
June 13
Dir. Compliance Investigations
Walgreens
Deerfield, Il
Dec. 12

Corporate/Senior Manager
Sr. Loss Prevention Manager
Carvana
Phoenix, AZ
Oct. 30
Payments Security Program Manager
eBay
San Jose, CA
Jan. 6
Sr. Loss Prevention Manager
Gap Inc.
San Francisco, CA
Oct. 29
Information Security Strategy Manager
Gap Inc.
San Francisco, CA
Nov. 5
Mgr. Risk Management
Harvest Health & Recreation
Tempe, AZ
Oct. 30
Sr. Manager of Investigations - Asset Protection
JCPenney
Plano, TX
Nov. 8

VF Corporation

Denver, CO
June 18



---


---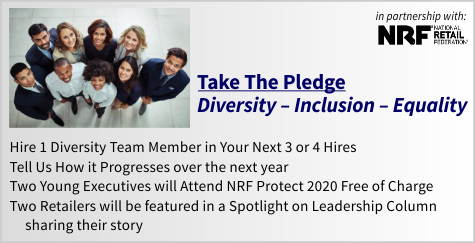 ---

The difference between success and failure is in the planning and the execution. Taking something from a thought or idea to a reality can be a long and painful process lined with failures and detractors. But a great idea is only as good as the plan you have to bring it to life and the execution everyone delivers to give it a life. Because without the two the great idea never existed. As one "C" level executive once told me- He never saw a bad great idea as it was always the failed plan to roll it out and the poor execution that killed it.

Just a Thought,
Gus




(content subject to approval)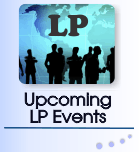 ---
Recruiting?
Get your job e-mailed to everyone... everyday
Post on our Featured Jobs Board!
Not getting the Daily?
Is it ending up in your spam folder?
Please make sure to add d-ddaily@downing-downing.com to your contact list, address book, trusted sender list, and/or company whitelist to ensure you receive our newsletter.
Want to know how? Read Here



36615 Vine Street, Suite 103
Willoughby, OH 44094
440.942.0671
copyright 2009-2019
all rights reserved globally