---

TMA Makes a Business Case for Standards in Upcoming Virtual Town Hall



Learn why engagement in standards development and implementation is vital for your business

January 13, 2022, McLean, VA – The Monitoring Association (TMA) invites security and monitoring center professionals to attend its upcoming Virtual Town Hall, Wed., Feb. 2, 2022 at 12:00PM ET on standards. The 60-minute event is set to provide a high-level introduction to security industry standards, which are developed in accordance to global ANSI accreditations; insights into standards use from UL; and, an update on the latest TMA standards, as well as others impacting security and monitoring service providers.

Register here

---

The U.S. Crime Surge
The Retail Impact

Police Officer Deaths Up 55%
458 U.S. officers died in the line of duty in 2021

The number of officer deaths hasn't been this high since 1930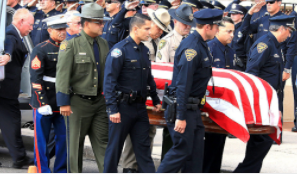 Any officer will tell you that being shot, stabbed or run over are all risks that come with their job, but not since 1930 have as many officers died in the line of duty as in 2021, according to a new report by the National Law Enforcement Officers Memorial Fund.

Our country has lost 458 people that voluntarily signed up to do a job, said Troy Anderson. Anderson says the numbers in the new report speak volumes: The overall line of duty deaths are up 55%. Ambush-style murders of police officers are up more than 300-percent from six in 2020, to 19 in 2021.

Last year there was a 93-percent jump in officers being struck and killed while outside their vehicles. COVID, contracted in the line of duty, accounted for the most officer deaths: 301 fatalities

We also looked at FBI data and found felonious deaths of officers were up more than 50%. The FBI says unprovoked attacks against officers "continued to outpace all other circumstances of felonious officer deaths."

Texas, Florida and Georgia had the highest number of officers killed in 2021. The northeast United States, including DC, Maryland and Virginia, had some of the lowest rates of line-of-duty deaths.

Additional 2021 statistics:

● 61 officers were killed by firearms
● 4 officers were beaten to death
● 2 officers died from 9/11 related illnesses
● 3 officers were stabbed to death
● 21 canine officers died in the line of duty privateofficerbreakingnews.blogspot.com

More Fallout from Deadly Retail Shooting
Garcetti questions LAPD discipline for out-of-policy police shootings, orders review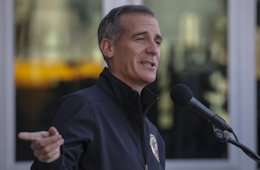 Los Angeles Mayor Eric Garcetti on Thursday questioned whether LAPD officers who shoot people are sufficiently punished when the shootings violate department policies, ordering a review of such cases going back years.

Garcetti said that "quite often," stiff penalties supported by elected officials and police leaders never materialize in such cases because discipline panels hand down lesser penalties — sometimes leaving officers who officials want to fire on the force.

Citing that and a report by the LAPD's inspector general last year that found newer, all-civilian discipline panels have been even more lenient on errant officers, Garcetti said he had ordered the inspector general to assess the issue once more — this time producing a public report that will outline the discipline received by officers found to have broken policy in shootings in recent years, as well as the outcomes of any appeals they made to those punishments.

Craig Lally, president of the union that represents rank-and-file officers and which negotiates disciplinary processes with the department through collective bargaining negotiations, said the LAPD already has "robust civilian oversight" over officer discipline.

"What Mayor Garcetti ought to be focused on, before he departs to India, is how to reduce the 54% increase in homicides and shooting victims since 2019 that are causing terror in our city, especially amongst our Black and Latino residents who make up a disproportionate amount of these victims," Lally said.

Garcetti's comments come as he eyes a departure to become the United States' ambassador to India, and amid intense scrutiny for the LAPD after officers in 2021 shot 37 people, killing 18 — including a 14-year-old bystander in a Burlington store two days before Christmas. latimes.com

Fatal Police Shooting Drop 13% in 2021
Fatal police shootings appear to dip in 2021 amid calls for reform on use of force

Florida saw the biggest drop in fatal police shootings.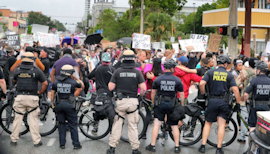 Fatal police shootings have been a stubborn and increasingly visible flash point for tensions between communities and police, and the racial dynamics that underpin them, thanks in part to a proliferation of bystander video and police body camera footage.

But experts say there are some glimmers of hope -- early indications that a shift may be taking place.

With greater attention being paid to police-community relations, de-escalation training and diversity in the ranks, there were 888 fatal police shootings nationwide in 2021 -- down 133 from 1,021 in 2020, according to data from the Washington Post's database.

That's a decrease of 13% year-over-year. The lowest number of fatal shootings in a full calendar year in the database, which stretches back to 2015, is 957 in 2016 and the average is about 991.

From 2020 to 2021, Florida saw the largest numeric drop in deadly police shootings, from 93 to 44, followed by decreases in California and Washington, according to the Washington Post data.

While some states saw declines, others saw increases. Illinois saw 10 more fatal police shootings in 2021, Mississippi experienced a rise of eight and New Mexico, Georgia, Nebraska and Idaho had six more shootings.

Some experts caution that a one-year decline doesn't tell us very much and a decline in the number of police interactions may be a factor (arrests, for instance, declined dramatically from 2019 to 2020, the most recent year for which FBI data is available.) abcnews.go.com

Op-Ed from U.S. Senator: Here's one way to stop smash mobs
We know online marketplaces are a venue for selling stolen merchandise. If we're going to deter criminals and end online fencing, we need to get giants like Amazon to be more transparent, writes U.S. Sen. Richard Durbin.

Milwaukee police chief addresses soaring crime in the city

Indianapolis hopes witness assistance program leads to more solved violent crimes
---

COVID Update

524.1M Vaccinations Given
US: 65.2M Cases - 869.2K Dead - 42.9M Recovered
Worldwide: 321.1M Cases - 5.5M Dead - 264.3M Recovered


Former Senior Loss Prevention Executive
Know of any fallen LP exec? Let's remember & recognize.
Private Industry Security Guard Deaths: 343
Law Enforcement Officer Deaths: 610
*Red indicates change in total deaths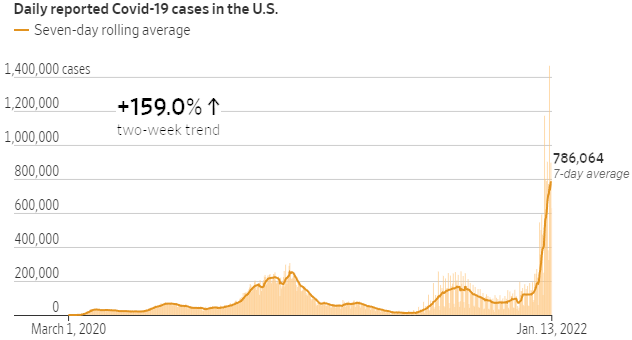 Court Strikes Down Vaccine Mandate - Retail Groups Respond

Biden's Business Vaccine Mandate Struck Down
Supreme Court Blocks Biden Vaccine Rules for Large Employers

Justices allow Covid-19 vaccine mandate for healthcare workers whose facilities participate in Medicare and Medicaid

The Supreme Court on Thursday blocked the Biden administration's Covid-19 vaccine-or-testing rules for large private employers, upending the government's most aggressive effort to combat the pandemic via the workplace.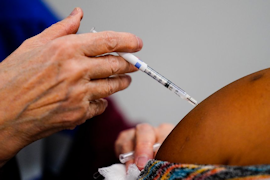 The high court, however, did give the administration more latitude in the healthcare industry, allowing it to impose a vaccine mandate for more than 10 million healthcare workers whose facilities participate in Medicare and Medicaid, a holding that leaves one part of the president's Covid-19 playbook in place.

The private-employer requirements, for businesses with 100 or more employees, would have applied to an estimated 84 million workers. The court's conservative majority, in an unsigned opinion, said the Biden administration likely didn't have the unilateral power to impose a mandate that employers ensure their workers were vaccinated or tested every week for Covid-19. Three liberal justices dissented.

President Biden in a written statement said the high court's decision to allow the healthcare vaccine mandate "will save lives," but he expressed disappointment that the court blocked "common-sense life-saving requirements for employees at large businesses that were grounded squarely in both science and the law."

The court's decision on the requirements for large employers was a relief for some businesses, especially those that have said imposing a mandate would make it harder for them to compete for and keep workers. Other businesses already have adopted mandates for their workers on their own or because of local rules, for example in New York City. wsj.com

NRF Response
NRF Responds to Supreme Court Decision on OSHA Employer Vaccine Mandate


The National Retail Federation today issued the following statement from Senior Vice President of Government Relations David French regarding the U.S. Supreme Court's decision to reimpose a stay of the Occupational Safety and Health Administration's (OSHA) COVID-19 employer-based vaccination and testing Emergency Temporary Standard (ETS). NRF joined more than 26 other trade associations last week to present oral arguments before the court on the legality of the mandate.

"While NRF has maintained a strong and consistent position related to the importance of vaccines in helping to overcome this pandemic, the Supreme Court's decision to stay OSHA's onerous and unprecedented ETS is a significant victory for employers. As NRF and other plaintiffs articulated in our briefs before the court, OSHA clearly exceeded its authority promulgating its original mandate under emergency powers without giving stakeholders the benefit of a rulemaking process.

"NRF urges the Biden Administration to discard this unlawful mandate and instead work with employers, employees and public health experts on practical ways to increase vaccination rates and mitigate the spread of the virus in 2022." nrf.com

RILA Response
Retailers Remain Focused on Safety


The Retail Industry Leaders Association (RILA) President Brian Dodge issued the following statement in response to the U.S. Supreme Court's decision to halt the OSHA vaccine-or-testing ETS.

"We have raised concerns with OSHA and the Administration about the administrability of the mandate, including the current shortage of tests, but our primary focus at this stage is working with our members to ensure they have the information and tools they need to safely operate, manage their workforce, and meet the needs of their customers." rila.org

FMI Response
FMI Welcomes U.S. Supreme Court Decision Pausing Implementation and Enforcement of OSHA COVID-19 Vaccine-Testing Mandate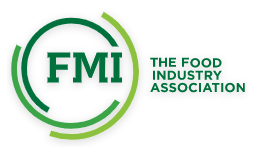 Today, FMI – The Food Industry Association applauded the U.S. Supreme Court's decision to pause the U.S. Occupational Safety and Health Administration's (OSHA) Emergency Temporary Standard (ETS) for COVID-19 vaccination and testing for private businesses. FMI President and CEO Leslie G. Sarasin made the following statement welcoming the Supreme Court's ruling:

"We are pleased the Supreme Court recognized the challenges OSHA's rule would have imposed on food retailers and manufacturers, our employees and, ultimately, American consumers. The Court's decision today to pause OSHA's vaccine and testing mandate for private businesses will help ensure the food industry is able to continue meeting our customers' needs as efficiently and effectively as possible amid the ongoing supply chain and labor disruptions.

"FMI and our member companies remain committed to working with OSHA, the CDC, and the White House to encourage and facilitate vaccinations among our employees and communities while preserving our members' ability to provide their customers with the foods and products they need to keep their families fed and safe in the new year." fmi.org

Businesses react to ruling against Biden vaccine mandate

What's next for business after the Supreme Court's vaccine mandate ruling?

Biden urges employers to 'do the right thing' after Supreme Court blocks mandate


NRF Big Show & Omicron Impact

Safety is the NRF's Top Priority
COVID Safety Measures for NRF 2022


NRF is excited to bring its annual convention and expo back to New York City, and the health and safety of colleagues, exhibitors, presenters and attendees is our top priority.

NRF continues to work with local, state and federal health officials to ensure we have not only met but exceeded important safety guidelines and COVID-19 protocols, including requiring proof of vaccination and indoor mask-wearing.

Click here to see how the NRF is keeping attendees safe

Big Names Pull Back on NRF Big Show
Target, SAS, Others Cut Back Visits to NY Retail Trade Show as Omicron Spikes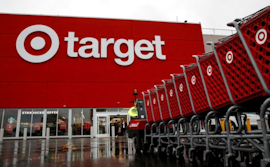 Target Corp and computer software firm SAS are among major companies bowing out of what is billed as the retail industry's biggest annual trade show, slated to start Sunday in New York City's Javits Center.

Target, which had at least five executives slated to attend, said it has reduced team travel and its execs including President of the Target Foundation Amanda Nusz would now host virtual sessions. SAS, which sponsored at least eight sessions, announced on Twitter it was also participating virtually.

As the Omicron variant of COVID-19 has been ripping through New York, the National Retail Federation's (NRF) Big Show is the latest major convention to push forward with plans that could lead to a potential super spreader event.

At last week's Consumer Electronics Show (CES), nearly 70 attendees, including some Samsung executives, tested positive for the virus. It was unclear whether they contracted the virus at the convention.

Executives from Walmart, Chewy, Best Buy and cloud-based retail platform NewStore are pressing on with plans to attend the 15,000-person retail trade show.

NRF is requiring conference attendees to show proof of vaccination and to wear masks. N95 and KN95 masks will be distributed along with COVID-19 rapid tests. money.usnews.com

From Dec. 21, 2021: NRF Announces Health & Safety Investments for Big Show

In Case You Missed It: Omicron surge disrupts retail industry events


Omicron's Continued Impact on Retail, Supply Chains & More

More Omicron Store Closures
Walgreens, CVS Shut Some Pharmacies on Weekends as Omicron Strains Staffing

From Akron, Ohio, to New Gloucester, Maine, drugstore chains are temporarily closing understaffed locations

The biggest U.S. drugstore chains are shutting some pharmacies on weekends as the spread of Covid-19 and the Omicron variant exacerbates already severe staffing shortages.

CVS Health and Walgreens Boots Alliance Inc. said weekend shutdowns are unusual but become a reality when locations lack enough pharmacists and technicians to remain open.

Supermarkets and U.S. retailers such as Macy's Inc. and Walmart Inc. are also shortening hours as throngs of American workers stay home because they are sick, awaiting test results or caring for others with the virus.

Before Omicron's spread, the drugstore chains, which collectively operate nearly 20,000 stores nationwide, were cutting hours, raising pay and scrambling to hire tens of thousands more workers to address staffing shortages. But with their roles as major providers of Covid-19 testing and vaccinations, the chains are also dealing with growing discontent among existing staff as well as customers' concern about service. wsj.com

Omicron Surge to Make Supply Chain Snags Even Worse
COVID-19 infections at the nation's largest port jumped from a few cases to 800, threatening further delays as over 100 ships wait to dock and unload

1 in 10 dockworkers at the ports in Southern California are unable to work due to COVID-19.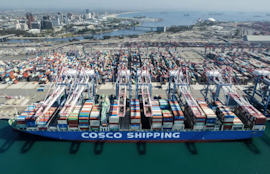 The Omicron variant is threatening to make the historic backlog at the largest ports in the US even worse.

About 800 dockworkers were unable to work this week due to COVID-19 related issues, according to a report from The Wall Street Journal. The publication said the number represents about 1 in 10 of the two ports' daily workforce and includes workers who have tested positive for coronavirus, as well as those who are quarantining or felt ill.

COVID-19 infections at the ports in Los Angeles and Long Beach have increased exponentially over the past few weeks, in line with soaring infection rates in the overall US population. The Pacific Maritime Association told The Journal that the number of daily worker infections escalated from a few cases a day to about 150 a day last week. On Friday, Rochelle Walensky, the director of the CDC, said the Omicron variant has not yet hit its peak in the US.

Infection rates at the ports are already stalling efforts to clear a backlog of over 100 cargo ships. On Monday, less workers meant that 13 fewer ships were unloaded and loaded at the twin ports, while other ships received less longshoremen, The Journal reported. businessinsider.com

Curbing COVID in the Workplace
Workplace Health Scientists Urge Employers To Reduce Risk of COVID

Businesses and public health organizations have taken the Commit To C.A.R.E. pledge.

Leading health organizations on January 12, urged employers and employees to pledge to make their organizations and communities healthier and safer from COVID-19.

Businesses and public health organizations have taken the Commit To C.A.R.E. pledge including: National Safety Council, Society for Critical Care Medicine, the Association of Occupational Health Professionals in Healthcare, and Indoor Air Quality Association Australia, among others.

Commit To C.A.R.E. is a new public education initiative that encourages employers and employees to commit to reducing the risk of COVID-19 in the workplace and communities by minimizing the risk of spreading COVID-19 and preparing buildings against the spread. The initiative is funded by a cooperative agreement with the Centers for Control and Prevention (CDC). ehstoday.com

COVID Tests Become an Employee Benefit
Why Some Workers Are Getting All the Covid Tests They Need
The latest Covid-19 wave has left millions of Americans scrambling for tests, braving long lines in the cold at pop-up sites or searching furiously online for kits to use at home. But for a select group of employees at some of the country's largest companies, tests are free and often readily available.

Without an adequate federal system for developing and distributing rapid tests, companies have put their own testing services in place.

Google will send full-time employees in the United States free at-home tests that deliver results within minutes and retail for more than $70 each. BlackRock, an investment firm that manages nearly $10 trillion in assets, offers tele-health supervision as employees self-administer rapid tests for international travel. At JPMorgan Chase, bankers, including those at its retail sites, can order at-home rapid tests from an internal company site.

Some companies are using the tests to call their staff back to the office. For others, at-home Covid testing has become the newest wellness benefit, a perk to keep employees healthy and working — even from their couches — while providing peace of mind. nytimes.com

Latest COVID Surge Won't Derail Retail Rebound
Omicron 'unlikely to derail' economic growth: Moody's
Disruption from the rapid surge of the omicron COVID-19 variant is likely to be temporary and is "unlikely to derail" the economy's "solid expansionary path," Moody's analysts said in a recent report.

"Strong December retail sales and an improvement in consumer confidence confirm our view that the consumer response to each successive virus wave is becoming more muted," the analysts said.

Inflation, on the other hand, is likely to stick around for a while yet, but will moderate, according to Moody's. "[W]e now expect the carryover effects from higher goods prices to extend into the second half of this year as demand-supply issues for goods are taking longer to resolve," the analysts said.

For retail, the year 2021 was defined in large part by a fierce rebound in consumer demand. That demand lifted sales across much if not most of the entire industry, and it stressed supply chains throughout the country. retaildive.com

34 TSA Security Officers Have Died From Covid; 16,883 Have Tested Positive

---

DOJ Holds Chairman - Board of Dir.'s & C-Suite Accountable

$61M in Criminal Fines: Failure to Establish Independent Internal Investigative Office
Princess Cruise Lines Pleads Guilty to Second Revocation of Probation

Company Convicted of Violating Court Ordered Environmental Compliance Program



Miami, Florida — Princess Cruise Lines Ltd. (Princess) has pleaded guilty to a second violation of probation imposed as a result of its 2017 criminal conviction for environmental crimes because it failed to establish and maintain an independent internal investigative office. Under the terms of a plea agreement, Princess was ordered to pay an additional $1 million criminal fine and required to undertake remedial measures to ensure that it and its parent Carnival Cruise Lines & plc establish and maintain the independent internal investigative office known as the Incident Analysis Group (IAG).

Princess was convicted and sentenced in April 2017 and fined $40 million after pleading guilty to felony charges stemming from its deliberate dumping of oil-contaminated waste from one of its vessels and intentional acts to cover it up. This was and remains the largest-ever criminal fine for intentional pollution from ships. While serving five years of probation, all Carnival-related cruise line vessels trading in U.S. ports were required to comply with a court approved and supervised environmental compliance plan (ECP), including audits by an outside and independent third-party auditor (TPA) and oversight by a Court Appointed Monitor (CAM).

In 2019, Princess was convicted of six violations of probation, fined an additional $20 million, and required to undertake more remedial measures. In that case, two of the violations involved interfering with the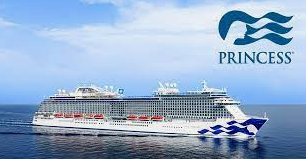 court's supervision of probation by sending undisclosed teams to ships to prepare them for the independent inspections required during probation. Documents filed in court showed that one purpose of the vessel visit programs was to avoid adverse findings by the independent outside auditors working on behalf of the court.

Beginning with the first year of probation, there have been repeated findings that the Company's internal investigation program was and is inadequate. In November 2021, the Office of Probation issued a petition to revoke probation after adverse findings by the CAM and TPA.

In an October 2021 letter to U.S. District Court Judge Patricia A. Seitz, the CAM and TPA concluded that the continuing failure "reflects a deeper barrier: a culture that seeks to minimize or avoid information that is negative, uncomfortable, or threatening to the company, including to top leadership (i.e., the Board of Directors, C-Suite executives and Brand Presidents/CEOs)."

Continue Reading - Plea Agreement

Record-Breaking Holiday Season for Retail
NRF Says 2021 Holiday Sales Grew 14.1 Percent to Record $886.7 Billion


Retail sales during 2021's November-December holiday season grew 14.1 percent over 2020 to $886.7 billion, easily beating the National Retail Federation's forecast and setting a new record despite challenges from inflation, supply chain disruptions and the ongoing pandemic, NRF said today. The number includes online and other non-store sales, which were up 11.3 percent at $218.9 billion. The numbers exclude automobile dealers, gasoline stations and restaurants to focus on core retail.

"Retail sales displayed solid momentum throughout the holiday season," NRF Chief Economist Jack Kleinhenz said. "Worries about inflation and COVID-19 put pressure on consumer attitudes but did not dampen spending, and sales were remarkably strong. Even though many consumers began shopping in October, this was the strongest November and December we've ever seen."

Both the amount spent and the growth rate are new highs, topping the previous records of $777.3 billion spent in 2020 and 8.2 percent growth that year. NRF forecast in October that 2021 holiday sales would increase between 8.5 percent and 10.5 percent over 2020 to between $843.4 billion and $859 billion, then said in December that growth could be as much as 11.5 percent. The 2021 growth compares with an average 4.4 percent holiday sales growth over the previous five years.

Online spending met NRF's forecast, which called for growth of between 11 percent and 15 percent to between $218.3 billion and $226.2 billion. nrf.com

Retail Sales Down 1.9% in December
U.S. Retail Spending, Manufacturing Drop as Omicron and Inflation Surge

Retail sales dropped 1.9% in December, a big slowdown at the end of the holiday season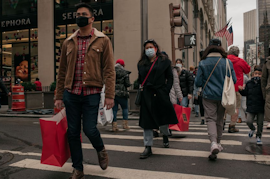 U.S. retail sales dropped by 1.9% in December, damping the end of the holiday shopping season, the Commerce Department said Friday. December's sharp decline followed record-level retail sales that started with a 1.8% gain in October from the prior month.

Sales at retail stores, online and restaurants grew 16.9% in December.

Sales were down broadly across spending categories in December, with online sales dropping sharply by 8.7%.

Electronics stores declined by 2.9% over the previous month in December, while furniture and home stores dropped by 5.5%. Restaurant and bar sales dropped by 0.8%. Auto dealers saw a decline of 0.7%.

"The overall numbers are terrible, but the details are all over the map," said Ian Shepherdson, chief economist at Pantheon Macroeconomics. "We expect a strong rebound in sales once the Omicron wave subsides." wsj.com

Retail Rebound Facing Hurdles in 2022

Big names are overcoming supply problems, but concerns continue.

"Retail brands are bouncing back, with larger ancillary competitors and more diversified retailers like Walmart, Target and Costco carrying the market to new highs," Curran noted. "That's the case as pandemic worries persisted and further issues including supply chain, inflation, and labor problems came into play."

Curran added that the resilience of retailers amid these headwinds is certainly surprising, especially given the emergence of the omicron strain. "While Amazon and e-commerce-focused retailers like Walmart were perhaps unsurprisingly powerful, the broader rally is no doubt calming for investors in the sector," he said.

"However, the recent strength is not without those warning of a reversion in consumer spending habits after such strong trends of late. This is especially worrisome as a higher bar is inevitably set for retailers to top in 2022," he added. thestreet.com

Security Prevents Bomb Threat
Hard Rock Casino Security Find a Bomb, Prevent Loss of Life
A man is in custody accused of having a homemade explosive device at the Hard Rock Casino, according to the Bureau of Alcohol, Tobacco, Firearms, and Explosives. Investigators say they have surveillance video of the bags with the device being left under a set of stairs at the casino.

ATF agents say this could have been deadly if it wasn't for the quick work by the Cherokee Marshal and Security. They found the device, secured it, and within four hours the suspect, Zachary Shmidt, was arrested.

ATF agents say Zachary Schmidt told them he found the explosive device in a dumpster, then had it in his bag when he got a ride to the casino. Security at the Hard Rock saw the unattended bag and took it to a safe place and when they opened it, they found the explosive device.

"This could have been a catastrophic event, if it wasn't for the quick thinking of Cherokee Nation security, it could have been disastrous. It is a testament to the professionalism, Ashley Stephens with the Tulsa ATF Office. privateofficerbreakingnews.blogspot.com

Office Depot parent delays spin-off after getting new offer for consumer business

Mastercard CEO says consumer spending looks 'relatively positive' for '22

Hawaii company to pay $1.5M to security guards after denying overtime wages

In observance of Martin Luther King Jr. Day,
the D&D Daily will not publish Monday, Jan. 17.

We will resume publication on Tuesday, Jan. 18.
---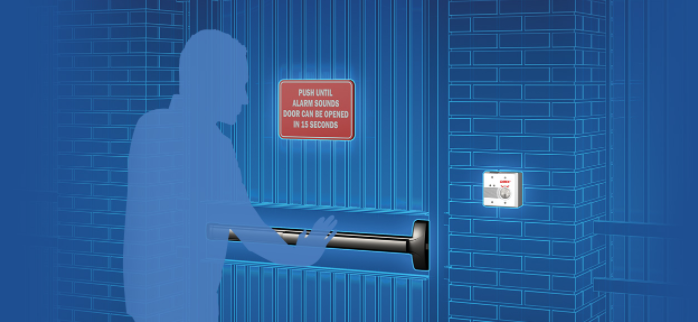 Even out here, you're in control.
Only Detex offers a delayed egress solution for outdoor applications. Which is no surprise. For decades Detex has led the way in innovating weatherized security systems that can handle the harshest conditions out there.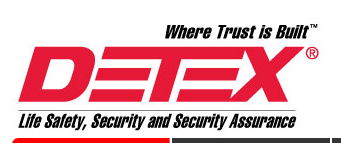 Instead of the alarm-only setups commonly used outdoors, our system sounds an alarm and delays exit 15 or 30 seconds. Plus it's fully configurable to best suit your application. Count on it - season after season, year in and year out.

Watch the video and get connected with an outdoor exit expert.
---
If Russia Invades We Lose This Law Enforcement Cooperation
Ukraine Police Bust 7th Ransomware Gang Tied to 50 Attacks

Victims in US and Europe Lost Over $1 Million; Ransomware Distributed via Spam Email

Police in Ukraine have arrested five individuals on suspicion of using ransomware to extort more than 50 companies across the United States and Europe.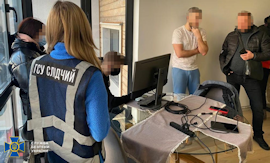 Authorities say the group's alleged ringleader, a 36-year-old resident of Ukraine's capital city of Kyiv - formerly known as Kiev - was arrested together with his wife and three alleged accomplices.

Police did not name any of the suspects or the type of ransomware they allegedly wielded. News of the arrests was first reported by threat intelligence firm Recorded Future's The Record news site.

As part of the operation, Ukrainian law enforcement agents, together with U.K. and U.S. agents, conducted nine searches of suspects' homes and cars, seizing "computer equipment, mobile phones, bank cards, flash drives and three cars," authorities say.

The suspects have also been accused of providing an IP-changing service to criminals, allowing them "to carry out illegal activities covertly," police say.

International hacking groups were among the users of the service, the SBU says, to help them steal confidential information from government agencies and businesses, distribute ransomware and demand a ransom payment, and launch distributed denial-of-service attacks.

Cybercrime Crackdowns in Ukraine

The arrests announced Thursday represent at least the seventh major cybercrime crackdown effort undertaken by Ukrainian authorities since the start of 2021. govinfosecurity.com

Businesses Need to Step Up Cybersecurity Training
Cybersecurity training isn't working. And hacking attacks are only getting worse

As the internet becomes an increasingly vital part of our lives, more needs to be done to prevent vital services from being disrupted.

The threat of cyberattacks is growing and much more needs to be done to educate businesses and users about risks in order to prevent widespread damage and disruption as a result of cyber incidents.

Events like ransomware attacks against utilities and infrastructure providers, production facilities and hospitals have demonstrated that cyberattacks can have very real consequences for people, restricting access to vital goods and services for days, weeks and even months.


But despite the risk posed by cyberattacks, many businesses and their boardrooms still don't fully understand the threats they're facing from cybercriminals and how to best defend their networks against them.

Part of the problem is that, for many businesses, cybersecurity isn't ingrained into everyday operations and employees are only asked to think about it when doing annual cybersecurity training -- leaving companies at risk from cyberattacks the rest of the year.

According to Madnick -- who has been at M.I.T. since 1972 and has served as the head of MIT's Information Technologies Group for more than 20 years -- organisations need to build a culture of cybersecurity that actively involves everyone.

If people have a greater understanding of how their organisation falling victim to a cyberattack could affect them, it could lead to everyone being more careful when it comes to cybersecurity.

Many people associate cyberattacks or being hacked with having their personal information or bank details stolen. But the reality is that cyberattacks are becoming much more damaging and costly. Incidents, from ransomware attacks to data breaches or business email compromise (BEC) scams can cost organisations millions. zdnet.com

Credential Stuffing Attacks
4 ways cybercriminals hide credential stuffing attacks

Cybercriminals adopt tactics to disguise credential stuffing activity and avoid basic prevention schemes like CAPTHCAs.

Credential stuffing is a cyberattack in which exposed usernames and passwords are used to gain fraudulent access to user accounts through large-scale, automated login requests. High account usage, password reuse, and vast volumes of breached credentials on the dark web create the perfect storm for cybercriminals to carry out credential stuffing campaigns, while tactics used by malicious actors make identifying and preventing credential stuffing attempts a significant challenge for organizations.

Here are four ways cybercriminals hide credential stuffing activity with insight into how to defend against attacks.

Throttling requests to thwart rate limit controls

A common trick of the trade when it comes to disguising credential stuffing attacks is request throttling, says Salt Security technical evangelist and former Gartner analyst Michael Isbitski. "Rate limits and resource limits are often recommended as a security best practice for API mediation mechanisms," he tells CSO.

Solving CAPTCHAs to disguise non-human logins

Credential stuffing actors invest time and effort into to find solutions to bypass this barrier. Hunt cites a real, past case of a human-led CAPTCHA-solving service for hire, which would receive a constant feed of CAPTCHA challenges to solve and send back on corresponding APIs for a minimal fee. "The success rate was high – something like more than 90%. It was interesting to see how even anti-automation can be circumvented for a small cost," he says.

Altering HTTP header data to evade detection - Geo-distributing API requests to negate allow and deny lists csoonline.com

Sneaking Malware Into Programs
When open-source developers go bad

JavaScript developer Marak Squires wasn't happy about not making money from his open-source libraries, so he deliberately corrupted them

Just because a software package was made by an open-source programmer doesn't mean that it's flawless. Open-source developers make as many mistakes as any other kind of programmer. It's just that in open source's case, you have the opportunity to check it out first for problems. If you choose to not look before you deploy, what happens next is on you.

Some criminal developers are already using people's blind trust to sneak malware into their programs. For example, the DevOps security firm JFrog recently discovered 17 new JavaScript malicious packages in the NPM repository that deliberately attack and steal a user's Discord tokens. These can then be used on the Discord communications and digital distribution platform.

Is that a lot of work? You bet it is. But, there are tools such as NPM audit, GitHub's DependendaBot, and OWASP Dependency-Check that can help make it easier. In addition, you can simply make sure that before any code goes into production, you simply run a sanity check on it in your continuous integration/continuous distribution (CI/CD) before deploying it to production. zdnet.com

Microsoft RDP Bug Enables Data Theft, Smart-Card Hijacking
---

---

Empty Supermarket Shelves Could Boost Grocery E-tailers
How to find fresh food and make healthy meals while grocery shelves are bare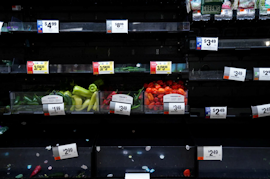 Major grocery chains appear to be the most affected by the current shortages, but there's no reason your food shopping has to end there. Independently owned stores, grocers centered on foods of a certain ethnicity and specialty shops, such as butchers, may have more stock because of greater flexibility to work with different producers.

Direct-to-consumer grocery or meal-delivery services — such as Imperfect Foods, Misfits Market or Weee — may also have a greater supply. Customers can usually sign up to receive the boxes as frequently as they want, said Jessica Titchenal, a certified nutritionist. Some companies offer recipes with the grocery items. And customers generally can pause or cancel their subscriptions whenever they want.

Leaning on those options, Titchenal said, can make empty grocery stores less disruptive to people already exhausted from nearly two years of pandemic living.

If you're looking for something in particular, your neighbors may have it or know where to find it. Facebook Marketplace, Nextdoor, local listservs or Facebook groups, such as neighborhood groups or Buy Nothing groups, might provide options. If all else fails, many local food banks stock specific items, such as baby formula or pet food. washingtonpost.com

Amazon Employee Performance Review Process Under Scrutiny
Amazon Is Focus of Push to Curb 'Rank-and-Yank' Worker Ratings

A former company drone engineer is working with Washington state legislators to make it easier for employees to see their personnel files.

For years, white-collar employees at Amazon.com Inc. have accused the company of using opaque "rank-and-yank" performance reviews to periodically cull its workforce. Now a proposed law in Amazon's home state of Washington could make it harder for companies to terminate workers without explaining why.

Employees in Washington currently have a right to their personnel records, but the existing law doesn't clearly specify what needs to be disclosed, and there are no consequences for ignoring requests. The proposed legislation aims to more clearly define employee files and impose penalties on companies that fail to hand them over. The potential impact of the proposed legislation extends beyond terminations. Workers also need access to their employment records to apply for unemployment insurance and workers compensation or pursue discrimination claims.

"This is ultimately a fairness issue," said Senator Patty Kuderer, a Bellevue Democrat and employment lawyer who introduced the bill last year. "What goes into a personnel file needs to be accurate, and employees need to be able to check them."

The bill is currently stalled, so Kuderer and other backers hope testimony from tech workers in the upcoming legislative session will help them pass the proposal. Among employees who plan to testify is former Amazon drone engineer Pat McGah, who said he was surprised to learn in February that he was among the "least effective" in his group after working at Amazon for 18 months.

McGah, 37, asked why he received the grade but said his managers declined to provide a reason. McGah said he had two choices: submit to a 30-day performance plan that often leads to termination or take a severance package. He opted for severance, he said, because his manager's guidance on how to improve was cryptic and included such instructions as creating "structure in ambiguous situations." bloomberg.com

Inflation played a role in online sales hitting record $204 billion over the holidays
---
Jewelry Store Robbery Crew Gets Federal Prison
Update: Sacramento, CA: Oakland man linked to multistate jewelry store robbery spree totaling $700,000


London Webb, 34, of Oakland, was sentenced today by U.S. District Judge Troy L. Nunley to 15 years in prison and ordered to pay $691,973 in restitution for his participation in a conspiracy to commit armed robberies of jewelry stores for the specific purpose of stealing Rolex watches, U.S. Attorney Phillip A. Talbert announced. According to court documents, Webb's participation in the robbery crew was first identified after an Oct. 14, 2014, robbery of Grebitus Jewelers in the Palladio Mall in Folsom. Webb and another man entered the jewelry store dressed in black and with their faces masked. Webb walked to a glass display case and smashed it using a sledgehammer. The other man pointed a gun at employees and ordered them to lie face down on the floor. In the process of removing Rolex watches from the smashed display case, Webb cut himself and left blood on the display case. Webb and the other man ran out of the jewelry store with $310,800 worth of watches. Law enforcement officers later found their abandoned getaway car. Webb's blood was also found in the getaway car.

On Oct. 14, 2021, Webb pleaded guilty to conspiracy to interfere with interstate commerce by robbery. He also admitted to participating in similar smash and grab robberies of Kirk's Jewelry in Chico (Nov. 21, 2014); Robert C. Wesley Jewelers in Scottsdale, Arizona (Jan. 16, 2015); and Churchill Jewelers in Santa Barbara (Jan. 30, 2015). On Oct. 7, 2021, co-defendant Dion Johnson II, 33, of Sacramento, was sentenced to 10 years in prison after pleading guilty on April 14, 2021 to conspiracy to interfere with interstate commerce by robbery and bank robbery. justice.gov

Chico, CA: Suspects get away after grand theft of Chico's Sunglass Hut
Chico's Sunglass Hut was the victim of grand theft for the fifth time in the last year on Thursday. Officers responded to Sunglass Hut at about 2:44 p.m. but were not able to find the suspects. Chico Police Department believes the suspects are three Black men who are believed to be in their 20s. The men entered the store Thursday wearing ski masks and went to the store's display cases, removed sunglasses and placed them into a bag. The suspect exited the north side of the mall and went into a waiting vehicle but police said there was no description of a vehicle. actionnewsnow.com

Concord, CA: 2 Arrested After Trying To Steal Merchandise From Sephora Store in Concord Using Baby Strollers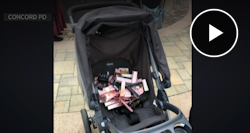 Two females were arrested in Concord robbing a Sephora store, using baby strollers to carry out more than $1,000 in merchandise, police said Thursday. In a post on their Facebook page, the Concord Police Department said officers responded to the Sephora store at the Veranda Shopping Center after employees called to report two females stashed the items in the strollers and left the store without paying for the merchandise. sanfrancisco.cbslocal.com

Plantation, FL: Surveillance video shows thieves sought after bike shop theft in Broward
Detectives are searching for the crooks who recently stole tens of thousands of dollars in merchandise from a bike shop in Broward County. Surveillance video shows it took one of them about a minute to break into Collareta Cycling on Tuesday night in the Vizcaya Square Shopping Center at 983 N Nob Hill Rd, in Plantation. The thief damaged the glass door to get inside, swiftly removed merchandise from the store, and fled in a van with a getaway driver. local10.com

Nashville, TN: Smoke Depot owner arrested for fencing stolen merchandise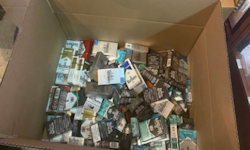 Metro Police have arrested the owner of the Smoke Depot on Stewarts Ferry Pike for fencing stolen merchandise. The Metro Police Fraud/Pawn Unit carried out five operations at the Smoke Depot, which started in November. Police allege that they allegedly "sold" owner 41-year-old Amir Safa Keriakes "more than $7,300 worth of goods that were clearly indicated as stolen retail products." Investigators said he then "resold some of those items for profit during two buy back operations." Investigators added that Keriakes placed "verbal orders for cigarette products and alcohol that he wished to acquire in future purchases." Police charged Keriakes with money laundering and felony theft. Police are holding him on a $40,000 bond. Kroger, CVS and Home Depot investigators assisted in this investigation. wsmv.com
---
---

Shootings & Deaths

Los Angeles, CA: Attacker Kills Woman Working in Hancock Park Furniture Store
A woman was killed Thursday as she worked alone in a Hancock Park furniture store, police said. Los Angeles Police Department units were called just before 2 p.m. to the 300 block of North La Brea, near Beverly Boulevard, on reports of an assault and found the woman dead inside a store, according to the department's Officer Mike Lopez. A customer reportedly found the woman, who was an employee. "She was there by herself," Det. Herman Frettlohr said. "She was attacked by the suspect and she was killed." Authorities said the victim appeared to have been stabbed. nbclosangeles.com

Victorville, CA: Man shot in Stater Bros shopping center in Victorville dies on way to hospital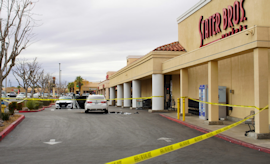 Authorities are conducting a homicide investigation after a man shot in the Stater Bros shopping center in Victorville died on the way to a hospital. It happened at about 2:35 pm, on January 13, 2022, on Bear Valley Road. Authorities are conducting a homicide investigation after a man shot in the Stater Bros shopping center in Victorville died on the way to a hospital. According to witnesses, the shooting took place in the parking lot near the Wells Fargo ATM and the Victor Valley Dental Group. The victim was then driven by a woman to the front of the market. A cell phone video shared with VVNG showed the male victim lying in the back seat of the vehicle unresponsive. vvng.com

York City, PA: Restaurant owner who fatally shot attempted robbery suspect will not face charges
The owner of an Asian restaurant in York City, Pennsylvania, who shot and killed a would-be robber during an attempted robbery last week, will not face charges. After a week-long investigation, which included consulting with the York County District Attorney's Office, the York City Police Department decided not to press charges on the owner of Asian Best. The investigation concluded that the incident was a "justifiable homicide," FOX45 News reported. The incident occurred along North Penn Street shortly before 7 p.m. on Jan. 4, when the suspect attempted to rob the restaurant at gunpoint, NextShark previously reported. The owner of Asian Best then shot and killed the man, later identified as 33-year-old Rickey Cox Jr. from Manchester Township. On Jan. 6, Asian Best announced on Facebook that it would permanently close its doors. A GoFundMe campaign created to help the owner and his family cope with the incident has already raised more than $10,000. news.yahoo.com

Oklahoma City, OK: Chaotic moments after shoplifting suspect opens fire in Oklahoma City Walmart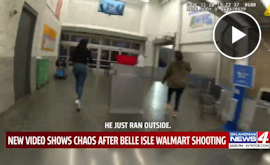 Oklahoma City police released video of the chaotic scene at the Belle Isle Walmart when a shoplifting suspect opened fire in the store. The incident occurred in late November and police arrested 43-year-old Chartez Lamar Chappell. Oklahoma City Police Department officials say Chappell tried to leave the store without paying for a bicycle, but did try to purchase beans and foil. Chappell was confronted by a security guard and the two began to scuffle. The security guard used a stun gun on Chappell. Police say Chappell pulled out a gun and fired several shots inside the store before fleeing. Officers arrived at the store moments later as Chappell allegedly continued firing in the parking lot. Chappell was arrested outside at a nearby Chili's Restaurant. No one was hurt during the incident, but one of the fired rounds hit security guard's handcuffs. That round did not injure the security guard. kfor.com

---

Robberies, Incidents & Thefts

North Olmsted, OH: Officer, woman struggle for gun after Walmart theft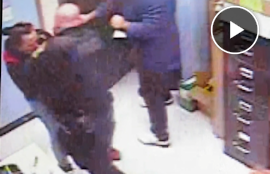 The North Olmsted Police Department released a video showing an officer and a theft suspect struggling for a gun. Police were called to the Walmart on Brookpark Road at about 2 p.m. for a reported theft Tuesday. Officers found a homemade zip gun on Alexander Michalewicz, 44, and took him out of the store to a patrol car, according to the police department. Meanwhile, the second suspect, 35-year-old Britney Bullington, stayed in the loss prevention office with two store employees and an officer. Police said Bullington told them she was pregnant so they handcuffed her in front of her body. According to police, she lunged at the officer's gun and grabbed it with both hands. The store surveillance video shows the two fight over the weapon on the floor while the Walmart workers run from the office. Bullington continued to fight and gouged the officer in the face multiple times, according to the police department. In the video, a second officer is seen forcing the office door open and subduing the woman. The officer was taken to the hospital for treatment. Bullington later admitted she was not pregnant, police said. She also initially gave officers her sister's information, instead of her own. fox8.com

Graham, WA: Pierce County burglary suspect arrested after getting stuck in the rafters
The Pierce County Sheriff's Office arrested an armed suspect Thursday morning following an hours-long standoff. And after they helped free the man from the rafters where he had gotten stuck after trying to flee the smoke shop inside a strip shopping center. The Pierce County Sheriff's Office arrested an armed suspect Thursday morning following an hours-long standoff. And after they helped free the man from the rafters where he had gotten stuck after trying to flee the smoke shop inside a strip shopping center . The man apparently entered the store by crawling through the shopping center's ventilation system and making his way inside the store, which has been robbed several times before in recent months. "He straight up has no common sense or common decency," said Sy Esparza, the shop's manager. "He had a whole bunch of our food, candy and snacks." komonews.com

Central Illinois man pleads to guilty string of bank and store robberies

Police ask for help identifying serial armed robbery suspect in St. Louis

Danville, VA: Shoplifting call leads to assault on officer and two accidents before apprehension

Austin, TX: Woman discovers urn with ashes inside at Goodwill store
---

Cargo Theft

Los Angeles, CA: Shocking Videos Show Massive Sea Of Stolen Packages Laying On Railroad Tracks In Los Angeles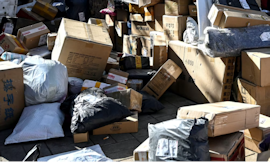 A photojournalist with CBS Los Angeles published disturbing images on Thursday afternoon that quickly went viral on social media that reportedly showed thousands upon thousands of stolen packages that had been discarded on railroad tracks in the area after thieves had stolen contents out of the packages. "A section of the Union Pacific train tracks in downtown Los Angeles has been littered with thousands of shredded boxes, packages stolen from cargo containers that stop in the area to unload," CBS Los Angeles reported. "Thieves have been raiding the cargo containers, taking packages that belong to people from all over the country from retailers like Amazon, REI and others."

Sources told the news station that the locks that the train company uses are easy to cut and that local police do not respond to train robberies unless the train company asks them to. "While CBSLA was on the scene with cameras, one person was seen running off with a container used to hold smaller packages, and a Union Pacific officer was spotted chasing after two other people who appeared to be rifling through packages," the station added. "A source with knowledge of the issue told CBSLA that Union Pacific cleaned up this area of tracks three months ago, and again only about 30 days ago, though the area is already littered with new discarded boxes." dailywire.com
● Beauty - North Charleston, SC - Burglary
● C-Store – Houston, TX – Armed Robbery
● C-Store – Alameda, CA – Armed Robbery
● CVS – Houston, TX – Armed Robbery
● Gas Station – Missoula, MT – Robbery
● Gas Station – Highland, IN – Armed Robbery
● Guns – Walworth County, WI – Burglary
● Hotel – Joplin, MO – Burglary
● Jewelry – Bakersfield, CA – Burglary
● Jewelry – Chicago, IL – Robbery
● Jewelry – Glendale, AZ - Robbery
● Jewelry – Memphis, TN – Robbery
● Jewelry – Canton, OH – Robbery
● Jewelry – Madison, WI – Robbery
● Jewelry – Riverhead, NY – Robbery
● Liquor – Whitesboro, NY – Robbery
● Liquor – The Villages, FL - Burglary
● Pawn - River, NC - Burglary
● Restaurant – Clifton Park, NY - Burglary (5 Guys)
● Restaurant – North Charleston, SC - Burglary
● Restaurant – North Charleston, SC - Burglary
● 7-Eleven – Charlottesville, VA – Robbery
Daily Totals:
• 13 robberies
• 9 burglaries
• 0 shootings
• 0 killed
Weekly Totals:
• 107 robberies
• 29 burglaries
• 5 shootings
• 7 killed
---

---
| | |
| --- | --- |
| | Matthew Tracy named Area Profit Protection Manager for Bed Bath & Beyond |
Submit Your New Hires/Promotions
or New Position
See all the Industry Movement
---


Feature Your Job Here For 30 Days -
70% Aren't On The Boards
Post your job listing
---
Featured Job Spotlights
Help Your Colleagues By Referring the Best

Refer the Best & Build the Best

---



Regional Asset Protection Manager
Central US Remote (Dallas, Chicago, or Houston)
- posted January 6
The successful candidate will be responsible for the management of the Asset Protection function in their assigned area. Guide the implementation and training of Asset Protection programs, enforcement of policies and procedures, auditing, investigations and directing of shrink reduction efforts...


Asset Protection Associate
Charlotte, NC - posted January 4
The Asset Protection Associate (APA) is responsible for the detection, apprehension, or deterrence of customer and associate activity that could result in a loss to Ralph Lauren. APAs are also responsible for ensuring a safe environment for all customers, associates, and vendors. APAs promote and monitor compliance to Polo Ralph Lauren policies and procedures related to theft prevention, safety, and inventory control. The APA is also required to promote awareness and conduct training...



Regional Loss Prevention Manager
Detroit, MI - posted January 4
Support store and delivery center management in the areas of Workplace safety and Loss Prevention (LP). Assist store and delivery centers in compliance with Safety / LP policies and procedures. Serve as main point of contact as the Safety / LP subject matter expert for stores and delivery centers in the assigned Region. Collaborate with other support staff as needed...



Region Asset Protection Manager–South Florida Region (Bi-lingual Required)
Doral, FL - posted December 21
Responsible for managing asset protection programs designed to minimize shrink, associate and customer liability accidents, bad check and cash loss, and safety incidents for stores within assigned region. This position will develop the framework for the groups' response to critical incidents, investigative needs, safety concerns and regulatory agency visits...



Corporate Safety & Security Leader
San Francisco, CA - posted December 15
RH is seeking a Corporate Safety & Security Leader. The role will lead a team of Safety & Security Associates on our Corporate Campus in Corte Madera, CA. The Leader acts as the key point of contact for safety and security incidents including identifying, investigating, mitigating, and managing risks...
Legends




Regional Loss Prevention and Safety Specialist
New York, NY - posted November 29
You will act as a coach, trainer, mentor, and enforcer to support the risk management program at Legends. Responsibilities can include, but are not limited to: Identify, develop, and implement improved loss prevention and safety measurements with risk management team; Conduct internal audits that have a focus on loss prevention, personal safety, and food safety, and help the team to effectively execute against company standards and requirements...



Safety Director (Retail Background Preferred)
Jacksonville, FL - posted November 3
This role is responsible for developing, implementing, and managing purpose-directed occupational safety and health programs designed to minimize the frequency and severity of customer and associate accidents, while complying with applicable regulatory requirements. This leader is the subject matter expert on all safety matters...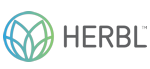 Director, Loss Prevention & Safety
Goleta, CA - posted September 24
The Director of Loss Prevention & Environmental, Health and Safety plans, organizes, implements, and directs HERBL's programs, procedures, and practices to ensure the safety and security of company employees and property...

Corporate Risk Manager
Hayward/LA, CA - posted October 5
Summary of Role and Responsibilities: A proactive approach to preventing losses/injuries, whether to our employees, third parties, or customer's valuables. They include but are not limited to cash in transit, auto losses, or injuries...
---

Featured Jobs
---
JOB TITLE
COMPANY
CITY/STATE
DATE ADDED

Vice President
VP of AP
Bath & Body Works
Columbus, OH
September 13
VP, Global Head of Security & Resilience
WeWork
New York, NY
October 29

Director
Dir. AP
Albertsons Companies
Englewood, CO
January 5
Dir. Global Security
APL Logistics
Scottsdale, AZ
January 10
Dir. LP
Ashley Furniture
Advance, NC
September 7
Dir. AP
Burlington
New York, NY
December 22
LP Director
The Company, Retail Gas Stations
Upland, CA
August 9
Dir. Security Risk Mgmt & Governance
Dell
Austin, TX
November 15
Dir. GME Field LP
GameStop
Los Angeles, CA
December 8
Dir. Assets LP
Goodwill of North Georgia
Decatur, GA
November 22
Dir. AP
Goodwill of Greater New York
Brooklyn, NY
January 10
Dir. Investigations & Fleet
Goodwill of Greater New York
Newark, NJ
October 25
Dir. Safety/Risk Mgmt.
Goodwill of SE Louisiana
New Orleans, LA
April 2
Dir. Security & Compliance
Goodwin Recruiting
Battle Creek, MI
November 15
Dir. LP
Lamps Plus
Chatsworth, CA
December 22
Dir. of Safety
Ocean State Job Lot
North Kingstown, RI
June 1
Executive Dir. AP
Panda Restaurant Group
Rosemead, CA
January 28
Dir. Security
Securitas Security Services
Cambridge, MA
January 10
Security & LP Dir.
Tamarack Marketplace
Beckley, WV
January 5
Dir. Security (Strategic)
Walmart
Bentonville, AR
December 9

Corporate/Senior Manager
Sr. Supply Chain AP Mgr
Advance Auto Parts
Phoenix, AZ
November 4
Mgr Physical Security
Lowe's
Mooresville, NC
December 21
Retail Risk & Compliance Mgr
Now Optics
Palm Springs, FL
December 13
Safety & AP Manager
Star Furniture
Houston, TX
January 10

---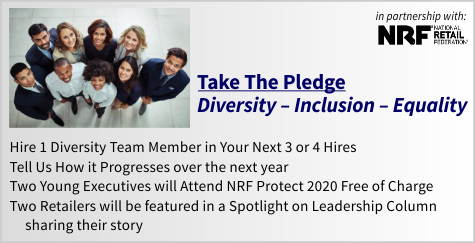 ---

As we all race through our careers with little time for anything other than our day-to-day responsibilities and our families, we often times neglect to realize that we, in fact, are one piece of a larger effort, a larger circle. One member of a community dedicated to doing the best we can for the companies we work for. As time passes we find a small group of others on the same path that become our life long friends. Strapped for time and saddled by daily events, our immediate circle becomes those trusted colleagues that help us grow and provide us with healthy debate. Finding solace, the circle strengthens and true bonds emerge that at times go beyond even that of family. Focused on the same mission the circle engraves itself and long term becomes our definition. Enriched by their caring we almost become one. Years pass and as human nature takes hold, the circle tightens and in some regards limits our need to grow and share on a broader scale and as a community. The cherished bonds developed over years of hard work and dedication play an invaluable role but also possess the challenge to go beyond our immediate circle of friends and realize we are in fact a community; a larger group of individuals and executives all traveling the same path and all needing the same things. When was the last time we just picked up the phone and called someone in our community outside of our group just to share and offer a few minutes of our time? This industry, this community has been through a lot the last few years and there's quite a few that would appreciate feeling that sense of community.


Just a Thought,
Gus



(content subject to approval)
---

Recruiting?
Get your job e-mailed to everyone... everyday
Post on our Featured Jobs Board!
Not getting the Daily?
Is it ending up in your spam folder?
Please make sure to add d-ddaily@downing-downing.com to your contact list, address book, trusted sender list, and/or company whitelist to ensure you receive our newsletter.
Want to know how? Read Here



36615 Vine Street, Suite 103
Willoughby, OH 44094
440.942.0671
copyright 2009-2019
all rights reserved globally