The Downing & Downing NYC Dinner
Honoring Bill Titus
Presenting Author Hitha Prabhakar
And the LP Teams of NYC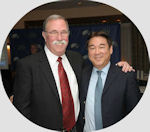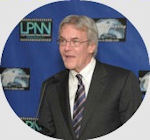 ---
The National Retail Federation honored Bill Titus, Vice President of Loss Prevention for Sears Holdings Corp last Monday night at the Downing & Downing annual dinner party in NYC, for all of his efforts as the NRF's LP Advisory Council Chairperson from 2009 to 2011 and for all of his many years of leadership and support.

Honoring Bill Titus

At the dinner Gary Johnson, VP of LP for Vitamin Shoppe and Chairperson of the NRF LP Advisory Council, Rich Mellor, VP of LP for the NRF, and Joe LaRocca, Sr. AP Advisor presented Bill with a plaque that read: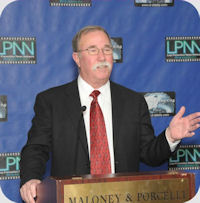 The National Retail Federation
and
The NRF Loss Prevention Advisory Council
Proudly Recognize
William Titus, Sears Holdings Corporation
for his outstanding contribution to the
Loss Prevention Community
and the Retail Industry
as Advisory Council Chairman
2009 - 2011

As Rich Mellor, VP of LP for the NRF, commented, it was a great venue for expressing to Bill everyoneís appreciation for his work, efforts, and dedication to not only the National Retail Federationís Loss Prevention efforts, but also for his leadership and efforts throughout his entire career. And continued by saying:

"I am so pleased to have worked with Bill for many years as a retail member of the NRF LP Advisory Council," said Rich. "Bill is truly an inspirational leader with such a dedication to the development and well being of others reaching far and wide throughout the loss prevention community. He has been the 'mentor' of many and the 'model' of professionalism for decades. Bill Titus has defined leadership of the Advisory Council with dignity, organizational presence and a willingness to go above and beyond the role. Billís contributions will be an example for many who follow in [his] footsteps, for years to come."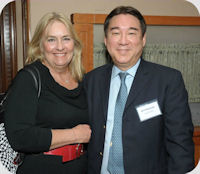 After the presentation, one of Billís former co-workers and long term friend Neil Watanabe, current CFO of Annaís Linens, who had made a special trip with his wife just for the event, said a few words. Of special note, is that Neilís first job in retail was actually working for Bill at Montgomery Wards in the 70's, and he proudly started by saying that he may have known Bill the longest of anyone in the room. Neil spoke of Billís leadership, mentoring, and guidance. He continued by saying

"Bill, please accept my thanks on behalf of not only myself but all of the people that you have touched and positively affected during your long tenured career in retail," Neil said. "You have always been there as an example of what one should aspire to be from a manager and executive. Many, including myself, have looked to you for guidance and mentorship. You have positively impacted so many people in which you have come into contact and have allowed so many to be successful through your unselfish efforts and motivation."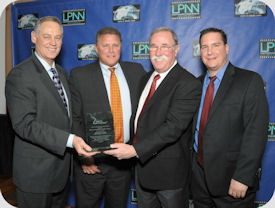 Once again, on behalf of all the participants, sponsors, and the team at the Daily, congratulations Bill, and thank you for your life long journey of teaching and supporting the LP industry and the executives you impacted.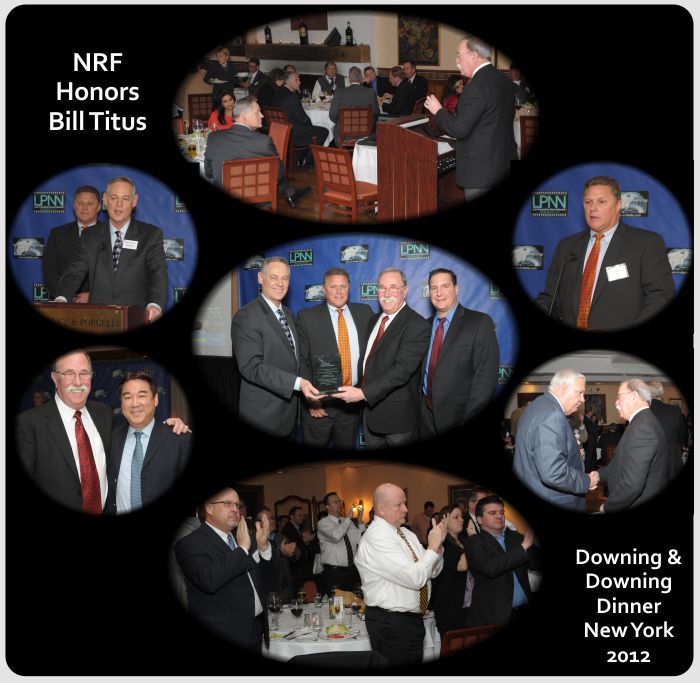 ---
Author Hitha Prabhakar
Hitha Prabhakar, author of "Black Market Billions Ė How Organized Retail Crime Funds Global Terrorists" addressed the group following Billís presentation. Hitha talked about how she became interested in the subject and read excerpts from her book, explaining her relationship with a New York City street vendor that took her on a journey deep into the depths of counterfeiting, stolen merchandise, organized retail crime, and running from the cops with her street vendor from the Congo. Her one year journey from NYC to LA, Mexico, and India produced this book that explores ORC, counterfeiting, piracy, gangs, and terrorists. Along the way interviewing and visiting with a number of retail LP executives, law enforcement officials, and a few interesting characters.

This is the first time an individual of her stature, a Bloomberg TV analyst and accomplished journalist has deep dived a subject in the LP industry and her findings are alarming and warrant further review.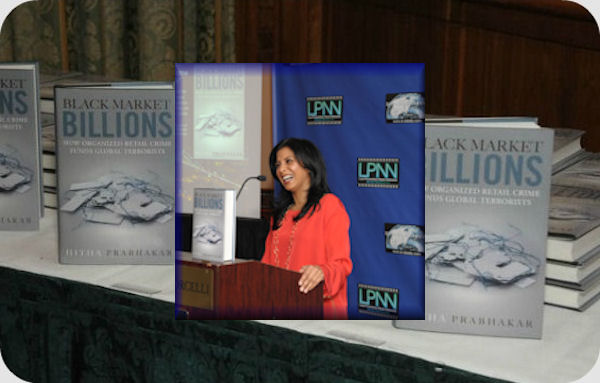 ---

LP Team Photos Shot

Prior to the dinner, team photos were taken of some of the loss prevention executives that manage the LP functions in arguably the toughest market in North America. These are the LP leaders that make a difference in New York City. Watch out for LP Team Spotlights in future Daily's as we will highlight the teams that came to the dinner.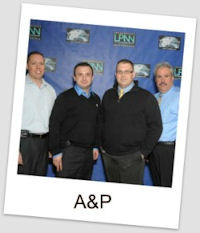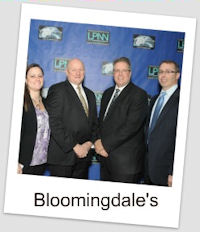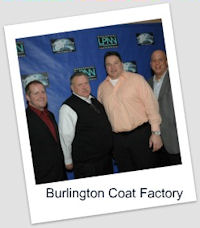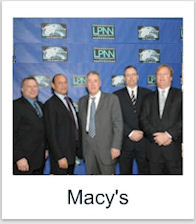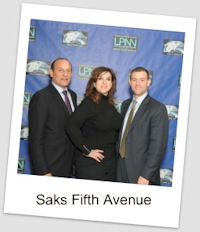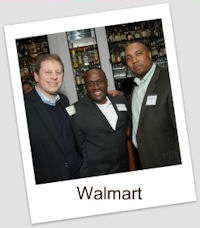 ---

A Special Thanks to our sponsors!

Special thanks goes to the sponsors Ė without their support, the evening would not have been possible. With over 100 in attendance, the evening was jam packed with presentations, speeches, and just great friendship. Bringing the industry together for an evening of recognition, education, and dinner was rewarding and just plain fun. Thanks to the sponsors for giving us all the chance to have a great time and walk away with some memories.

Thanks to Bass Security, IDM Software, InstaKey, Se-Kure Controls, USS, and WG