Black Friday weekend hits gold with $59.1b in sales - a 13% increase over 2011
. A record 247 million shoppers visited stores and websites in the post-Thanksgiving Black Friday weekend this year, up 9% from 226 million last year, according to a survey by the National Retail Federation released Sunday. The number of people shopping in stores climbed 3.5% from last year to more than 307.67 million. "The only way to describe the Thanksgiving openings is to call them a huge win," said NRF President and CEO Matthew Shay. (
Source cnn.com
)
It's become a "Black Weekend" affair with Black Friday itself seeing a slight 1.8% decrease over last year
. Black Friday "is certainly not dead," said Matthew Shay, President and CEO of the NRF, but "it's starting to spread out." "The early promotions and early openings on Thursday drew some of the sales that would normally land on Friday into Thursday," said Bill Martin, founder of ShopperTrak. "What we're going to start looking at is the 'Black Weekend,' a four-day weekend." About 28% of people surveyed by the federation who said they were shopping over the weekend started at midnight or earlier on Thanksgiving. In 2009, when major retailers started experimenting with Thanksgiving openings, that figure was just 3% (
Source nytimes.com
)
E-retail sales jumped 29.3% for Thanksgiving day and Black Friday
. E-commerce emerged as the winner on those two shopping days, making big gains. For Thursday and Friday, combined e-retail sales increased 29.3% to $1.675 billion from $1.295 billion, reports comScore. (
Source internetretailer.com
)
In response to the disasters of Black Friday in 2011, Walmart came up with a new strategy to prevent chaos.
With doors opening at 8 p.m. and promotions staggered to prevent stampedes, employees and a police officer were on guard to prevent everyone rushing in at the same time. Another change this year was that customers who wanted larger items, such as TVs, were put on a first-come, first-serve list and given a ticket. (
Source yahoo.com
)
Wal-Mart India unit suspends CFO and others pending probe as it investigates alleged violations of U.S. anti-bribery laws
. "The suspension is a routine global practice followed in such investigations," an official at the Indian unit said, declining to be named. "We cannot carry out a fair investigation when the people we are investigating are in office. What we must not forget is they are innocent until proven guilty," the person added. (
Source reuters.com
)
OUR Wal-Mart group's planned Black Friday strike fizzles with only roughly 50 employees participated in the events Thursday and a "few dozen" took part Friday nationwide
"It was proven last night — and again today — that the OUR Walmart group doesn't speak for the 1.3 million Wal-Mart associates," the company said in a statement. In Paramount, Calif., authorities arrested nine people, including three Wal-Mart employees, for blocking a busy street outside a store there. The nine taken into custody told deputies beforehand they planned to be arrested and didn't offer any resistance. The efforts seemed to do little to keep shoppers away though — Wal-Mart Stores Inc. said it was its best Black Friday ever. (
Source wptv.com
)
Dubai to build world's largest shopping complex, they already hold the #1 spot.
Emaar Properties PJSC and Dubai Holding LLC will together build a district called "Mohammed Bin Rashid City," named after the Persian Gulf emirate's ruler. The new complex near central Dubai is to include 100 hotels, residential areas and green spaces 30 percent bigger than London's Hyde Park. Dubai already has bragging rights to the biggest emporium by total area, Dubai Mall. (
Source ibtimes.com
)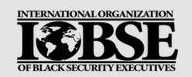 The International Organization of Black Security Executives announces their Spring 2013 Conference May 8-10, 2013 and is hosted this year by Limited Brands in Columbus, Ohio
. Hosted in 2012 at Sears Holdings Corporation corporate offices, the conference was a huge success. For more details on how you can get involved, visit their website.
Electronic Article Surveillance Product Manufacturing in the US Industry Market Research Report now available from IBISWorld
. Industry firms experienced only minimal growth in the past five years due to subdued downstream demand from retailers. High unemployment levels reduced per capita disposable income and decreased the amount consumers were willing or able to spend in stores; consequently, demand for the industry's products fell as the retail sector suffered. Likewise, a reduction in the crime rate reduced the impetus for stores to invest in anti-theft and inventory monitoring systems. Revenue growth is anticipated to stabilize in the next five years, however, as demand from retail rebounds. For these reasons, industry research firm IBISWorld has added a report on the Electronic Article Surveillance Product Manufacturing industry to its growing industry report collection. (
Source prweb.com
)
"
Operation Cyber Monday 3″ & "Operation Transatlantic," 132 domain names seized from websites selling counterfeit merchandise around the world
. U.S. Immigration and Customs Enforcement's Homeland Security agency, along with the European Police Office, conducted the crack-down. (
Source cbslocal.com
)
Truck Driver in Bridgeport, CT faces 111 charges for the Theft of Cargo, Handguns stolen.
A shipment of Smith & Wesson handguns was picked up for a local delivery by Elliot Perez of Pace Motor Lines; the shipment never made it to it intended destination. Police are now charging Perez and another man in connection with selling the handguns on the streets of Bridgeport. Only 28 of the 111 handguns were recovered. (
Source nbcconnecticut.com
)
"Square" theft is here and it will grow - retail manager steals $42,000 of customer payments and swipes the credit cards through his personal "Square" credit card reader on his smart phone
. A Wilmette martial arts studio employee who allegedly used his smart phone to siphon thousands of dollars in company revenue for personal use is scheduled to appear Nov. 6 in Cook County Court, Skokie, ILL., to face a felony theft charge. Hong acknowledged making over 30 thefts from the business between January and October of this year. Instead of running a customer's credit card payment for services through his employer's credit card machine, he would swipe the card through a "Square" credit card reader he'd attached to his own smart phone. (
Source suntimes.com
)
Georgia police launch probe after accused Wal-Mart shoplifter dies
Georgia police have launched an investigation after an accused shoplifter died following a confrontation with two Wa-Mart employees and a security guard. When police arrived to handcuff the suspect, he was unresponsive and was bleeding from the nose. He later died at an area hospital. According to other reports the suspect died after Wal-Mart employees tackled him. Two employees and one security guard hired by Wal-Mart confronted the man, and a "physical altercation" took place after the suspect walked out of the store with two DVD players he hadn't paid for on Saturday. Wal-Mart placed the two employees on leave and fired the security guard, according to the AJC. A spokeswoman for the company released this statement: "No amount of merchandise is worth someone's life. Associates are trained to disengage from situations that would put themselves or others at risk." (
Source businessinsider.com
) (
Source foxnews.com
) (
Source yahoo.com
)
Fire Kills 112 Workers in Bangladesh Making Clothes for US Brands
The 100-plus workers who died in a fire late Saturday at a high-rise garment factory in Bangladesh were working overtime making clothes for major American retailers, including Wal-Mart, according to workers' rights groups. Officials in Bangladesh said the flames at the Tazreen Fashions factory outside Dhaka spread rapidly on the ground floor, trapping those on the higher floors of the nine-story building. There were no exterior fire escapes, according to officials, and many died after jumping from upper floors to escape the flames. (
Source bostonglobe.com
)
Northridge Mall female security guard run over and critically injured after trying to detain a man who appeared to be drunk in public in Salinas, Calif.
Around 9:00 pm on Saturday, security guards at Northridge Mall noticed a heavily intoxicated man parked outside Old Navy, playing loud music. The police attempted to detain 21 year old Jose Luis Rangel, and take his keys. The security guards placed the keys on the roof of his car, and encouraged him to call for a ride. A struggle took place, and Rangel jumped back into the car, trying to speed away. In the process, he knocked both security guards to the ground, and one female officer sustained a head injury. (
Source kionrightnow.com
)
Strip shopping center fired security guard shows up on location and murders his replacement - shooting him three times in the head in Houston, TX.
The sheriff's office said the suspect was employed by Texas Pioneer Control Officers as a security guard but was fired three weeks ago. He continued to show up for work at the meat market after being fired and came in Saturday around 2 p.m. and shot his replacement three times in the head at the La Veracruzana Carniceria and Taqueria. (
Source chron.com
)
Retail fraud (shoplifting) cases drop 4.5% in Michigan between 2007 and 2011
Police recorded a state total of 26,713 retail fraud offenses in 2011, according to the latest figures available from the state police's Michigan Uniform Crime Report. That compares with 27,975 in 2007, or a 4.5% reduction. In Metro Detroit, Oakland County had the largest decline in shoplifting offenses, a 12.9% drop. Retail offenses in Macomb County slid 5.7%. However, Wayne County's retail fraud offenses rose slightly — 2.8%. However nationally shoplifting offenses have risen nearly 20 percent from 785,228 in 2007 to 940,903 in 2011, according to the FBI's Uniform Crime Reports. (
Source detroitnews.com
)
San Antonio Man Pulls Gun On Line-Cutting Black Friday Shopper
A man pulled a gun on a line-cutter who punched him in the face waiting in line for Sears' Black Friday sales in San Antonio South Park Mall. The man who pulled the gun was not charged because he had a concealed handgun license. Shopping resumed shortly after the incident. (
Source huffingtonpost.com
)
Black Friday brawl caught on tape in Roseville, California.
The mall brawl at a Victoria's Secret was caught on tape. Fists flew during a Black Friday fight at the mall, as three men traded blows and knocked down a display, and the whole incident was caught on a cell phone camera. Police believe the men were fighting over a pair of shoes. It happened in the middle of the Westfield Galleria, as families watched in horror. The sea of chaos was the last thing Lawrence Corpus thought he'd see while Black Friday shopping with his family. But when fists started flying, Corpus pulled out his iPhone and began recording. (
Source nydailynews.com
)
From Oklahoma City to Tampa to Georgia, Black Friday frantic crowds cause problems for Police and Store Operations.
Mayhem describes the Black Friday events at a few retail locations around the country. In Moultine, Georgia, police actually called off the sale of one electronics item which caused crowds to punch, kick and bite their way to a great deal. (
Source crooksandliars.com
)
99 Cent Only Store Burglar shot by LAPD.
Two police officers suffered minor injuries, and a suspected burglar was shot and wounded outside a 99 Cents Only store in North Hollywood on Sunday. The officers were injured when they were attacked with a "wooden object" by a burglary suspect, who was subsequently shot by one of the officers. The officers were treated at the scene and released. Paramedics rushed the burglary suspect to an area hospital, where he was listed in stable condition. One of the burglars attempted to run away from the scene and was chased down by two police officers. During the chase the suspect picked up a "wooden object" and tried to attack the officers. (
Source cbslocal.com
)
Armed Robbery at Target in Union Township NJ after Black Friday sales.
Two armed robbers robbed a New Jersey Target in Union Township after the store had closed on Black Friday, and now police are questioning whether they had help. The two men blended in with a Vauxhall store filled with Black Friday shoppers, and hid in the bathroom until the time was right to make their move. NJ.com reported that the suspects forced three employees into the cash room and tied them up after the store had closed. The masked men stole an undisclosed amount of money and left before the other store employees realized what had happened. One employee wondered whether the suspects had gotten inside information. "You would think that somebody would have to know the right time to come, and the right time that they would be pushing the cash to the safe,". (
Source cbslocal.com
)
Teen Stabbed Outside Jordan Creek Town Center in Des Moines.
West Des Moines, Iowa police are investigating a stabbing outside Jordan Creek Town Center Friday morning. A fight broke out between two groups of people and a 17 year old man was stabbed several times. The victim went to the hospital for treatment for his wounds. The hospital contacted West Des Moines Police. The victim's name has not been released. He is expected to recover. Police do not have any suspects. (
Source patch.com
)
Last week's most popular news article --

Mass-Murder averted - Southwest Missouri man confessed last week to plotting to shoot up a "Twilight" showing and a Wal-Mart store
His Mom turned him in after he bought assault weapons and 400 rounds of ammunition. His mother contacted the police. (
Source courier-journal.com
)