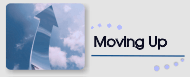 Ron Kornblum, CFI, CFE was promoted to Director, Loss Prevention and Corporate Security for Walmart Canada. Ron has been with Walmart Canada since 2009, holding the titles of District Loss Prevention Manager and Loss Prevention Manager, Canada. Prior to Walmart, Ron spent some time at Old Navy as the Regional LP Manager - Canada. He also worked at Indigo Books and Music for over five and a half years as the Regional LP Director - Central and Eastern Canada. Ron got his start in the LP field at HBC, where he spent almost 11 years as a Loss Prevention Manager. Congrats Ron!
The Presidential election and Sandy negatively impacted launching & shipping of products for the holiday season
The election drove up the price of advertising which caused toy manufacturers to not launch some new toys and Sandy has really slowed down shipment of products to stores for the holiday season. Shipments of holiday toys, for instance, are down 13 percent this year, to the lowest level since 2007. RetailNext, which tracks shopper traffic, said that store visits and sales in the Northeast were down about 25 percent during the storm and afterward. Major retailers have said the election and Hurricane Sandy affected sales. Saks and Target said the beginning of November was choppy, and Macy's said that the storm seemed to have pushed sales later into the season. (
Source nytimes.com
)
Now the e-retailers are being attacked for what two labor-rights advocacy groups call sweatshop conditions & they are asking consumers to avoid shopping on Cyber Monday
The groups, Jobs with Justice and American Rights at Work, say as part of their online pledge drive that fulfilling online orders requires warehouse employees "to work at unreasonable and backbreaking speeds, and they endure the pain because they're afraid of losing their jobs." And urges consumers to avoid spending money with two of the world's largest online retailers, Amazon.com and Walmart.com. (
Source internetretailer.com
)
Most Hurricane Sandy looting cases tossed out
Only seven of 22 Brooklyn looting cases will be criminally prosecuted. Five of 15 Queens cases have led to felony indictments so far. At least half the post-Sandy looting busts have been tossed out, despite much grandstanding on the part of Brooklyn and Queens DAs. (
Source nydailynews.com
)
NYC Serial shopkeeper killer on the loose
Detectives on Monday searched for a balding, middle-aged man seen wearing an overcoat and carrying a duffel bag after a shopkeeper was shot dead as investigators tried to figure out whether a violent armed robber or a serial killer had slain three business owners in the past four months. All killed in Brooklyn, the shopkeepers were all of Middle eastern descent and operating retail stores. The owner of She She Boutique, Valentino Fashion and 99 Cent Deal have been shot with the same gun. (
Source Associated Press
)
Know the Law: Use caution when tracking employee travel with GPS
To reduce the risk of lawsuits for such monitoring, the best practice for all employers to follow is to strike a balance between the company's business interests and preserving some level of employee privacy. Even if there appears to be one employee you are particularly concerned with, you need to enforce your policy with all employees. Clearly state your firm's policy on GPS tracking in writing, the same way you probably already notify employees that the company's electronic systems and devices (laptops, cell phones, etc.) are subject to monitoring and inspection by the company at any time. Your policy should also make clear that there is no expectation of privacy as to the company car. Obtain written acknowledgment from the employees that they understand the policy, and, of course, be sure to enforce the policy consistently across your company. (
Source pinewswire.com
)
16 Flea market vendors busted for more than $1M in knock-offs at their Mini-U-Storage units after this Sunday's flea market sales
The suspects hail from New York, Washington and North Jersey and would store their goods at the Mini-U-Storage before going home after selling the items at the weekend flea market in Palmyra outside of Philadelphia. The seized items included clothing, shoes and handbags resembling popular brands by Adidas, Gucci, Juicy Couture, Lacoste, Nike, Northface, Polo, Ralph Lauren, Timberland, True Religion and UGG, police said. The bust was the result of a coordinated effort involving township officers, the Palmyra police, U.S. Immigration and Customs Enforcement, and the FBI. (
Source phillyburbs.com
)
5-Hour Energy maker raids major counterfeit operation that "flooded the nation with millions of bottles of fake versions of the high caffeine energy drink."
Already under scrutiny about the safety of its products, the manufacturer of 5-Hour Energy drinks has uncovered and is shutting down an illegal counterfeiting network. Court documents unsealed Monday reveal that the company, which says its sales are more than $1 billion a year, has seized more than 1.8 million bottles of counterfeit products during raids secretly authorized in late October by U.S. District Judge Kiyo Matsumoto in Brooklyn, N.Y. and U.S. District Judge William Alsup in San Francisco, Calif. (
Source cnn.com
)
ICE & HSI agents continue Operation Fashion Faux Pas in Orange County, CA and seize $200,000 more in counterfeit goods
Executing state search warrants this week against five local vendors and seized more than $200,000 worth of goods, capping a six month crackdown on Orange County retailers suspected of selling counterfeit merchandise called Operation Fashion Faux Pas. Over the course of Operation Fashion Faux Pas, investigators conducted a total of 18 warranted and consensual searches resulting in the seizure of more than $820,000 worth of counterfeit goods. The seized goods, including purses, jewelry, sunglasses, cosmetics and perfume, bear the counterfeit trademarks of more than two dozen well-known brands, such as Louis Vuitton, Gucci, Rolex, Hermes and Chanel. (
Source ice.gov
)
Fairfax County Police Department will send out their Retail Anti-Theft teams starting next week in Northern Va.
"Every holiday season FCPD deploys our Retail Anti-Theft teams," said Lucy Caldwell, spokeswoman for the department. "These are officers who are assigned specifically to malls and retail outlets throughout our county." Some of these officers are undercover, others are uniformed. In the past few years, FCPD has seen an increase in thieves using stolen credit cards and fraudulent I.D. Caldwell said the department currently has officers in training for deployment of teams next week. (
Source patch.com
)
Walgreen's serial burglary suspect gets 30 years without parole
A Philadelphia, Penn., man has been sentenced in federal court for his role in a $1.4 million drug-trafficking conspiracy that included nearly 100,000 pills that were stolen in a series of pharmacy burglaries. Sentenced as a career offender due to his prior felony convictions, including his escape from custody. Two others were convicted for their roles as well in a series of burglary's that took place from Missouri to Kansas in 2010 and 2011. (
Source justice.gov
)
Investigation into 23 armed robberies since June 1st nets five arrests in Shreveport, LA
Shreveport police say a total of five suspects have now been arrested in connection with 23 armed robberies occurring over the past several months. (
Source shreveporttimes.com
)
Little Caesars Pizza robbery turns into crime spree - more robberies - 7-Eleven customer murdered - shoot out with police and one arrest with one still at large
This past Friday night in San Jose, CA., two suspects started a crime spree that included robbing multiple businesses, including a Jack in the Box, and a police chase and shoot out. One suspect was hit and one got away. (
Source sfgate.com
)
Cashier at the Temecula, CA Denny's thwarted a would-be robber with fake gun
When the employee opened the register, he brandished a handgun – which appears to have been a replica – and tried to grab cash from the drawer. The employee grabbed his arm when he reached for the cash, sheriff's officials said. Customers chased the man as he ran out the front door to the restaurant, but he managed to escape before deputies arrived. The employee didn't know the gun was a fake – she just reacted without thinking through the potential consequences. (
Source pe.com
)
Memphis grand jury indicts four warehouse workers, charging them with stealing $350,000 worth of Xbox controller cards and selling them online
The cards sell for $60 each and are stored in a caged area at Technicolor Home Entertainment Services. The suspects are accused of stealing cards at the company and from trucking company Ceva Logistics. Authorities said the men began stealing cards in amount that ranged from ten to 3,000 at a time. They were sold on eBay between January 2008 and January 2011 to customers that included stores in New York and individuals in California. (
Source wmctv.com
)
Thieves cut power to the Dooney & Bourke warehouse in Fontana, CA and steal $10,000 in Dooney & Bourke handbags
Police believe they were professionals that knew exactly what they were looking for and how to do it. They also believe they didn't get as much as they wanted as police responded quickly. (
Source cbslocal.com
)
Shoplifter's friends attack security at Westfield Southlake mall in Hobart, IN
Friends of a fleeing shoplifter at Westfield Southlake mall fought with police and mall security Sunday as police subdued one suspect with a Taser in a mall corridor. The incident comes a week after a Gary teen fired a gun inside the mall. On Sunday, police arrested three Lansing, IL residents and a Highland teen in connection with the fight. (
Source suntimes.com
)
Quarterly Same Store Sales Results
Lowe's Q3 up 1.8% with sales up 1.9%
Best Buy Q3 down 4% with a loss of $13M