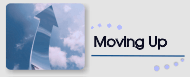 Craig Moyer was named Loss Prevention Director for The Stores Consulting Group. Craig has been with The Stores Consulting Group since February of last year, holding the title of Director. Previously, Craig spent three years as the Loss Prevention Product Manager for Datavantage, now known as MICROS-Retail. He has also held a Loss Prevention Director position at Piercing Pagoda. Craig got his start in the LP field at Macy's, where he spent over 10 and a half years as a District Security Manager. Congrats Craig!
Tony Cavaliere was named Corporate Loss Prevention Manager for Sears Hometown & Outlet. Tony has been with Sears since 2001, holding the positions of District Loss Prevention Manager and Loss Prevention Manager. Previously, he spent four hears at Tops, Appliance City, where he was the Loss Prevention Supervisor. Congratulations Tony!
Mass-Murder averted - Southwest Missouri man confessed last week to plotting to shoot up a "Twilight" showing and a Wal-Mart store
His Mom turned him in after he bought assault weapons and 400 rounds of ammunition. His mother contacted the police. (
Source courier-journal.com
)
Post Sandy sales show this year's holiday season is off to a "lively start"
Data culled so far from Oct. 29-Nov. 15 shows that this year's holiday season is off to a lively start, with year-over-year e-commerce sales volume up 12.3% and in-store growth up 1%. Based on figures so far, retailers are already offering early sales and promotions, jumpstarting consumer spending. Transactions so far are likewise showing a positive trend with year-over-year growth at 25% and 2.2% for online and in-store, respectively. The seventh annual Chase Holiday Pulse is a comprehensive near real-time tracker of holiday shopping trends, which will be updated on Chase's website (
http://pulse.chasepaymentech.com
/) every business day. (
Source retailingtoday.com
)
Wal-Mart files complaint with National Labor Relations Board — its first in a decade — seeking to prevent OUR Wal-Mart, from Black Friday protests.
Wal-Mart called the protests planned for this week a union-financed, union-orchestrated effort that did not represent how most employees felt. It said it expects small protests at just a few stores. (
Source nytimes.com
)
Apple Bucks Pressure To Open Early on Black Friday
Despite pressure from shopping mall managers, Apple has decided not to open its stores in the wee hours of Black Friday as a way of increasing revenues—and looking like a mass-market merchandiser. In fact, most U.S. Apple stores will open at the 6, 7 and 8 o'clock hours, and only a pair of high-tourist locations will open as early as 4 a.m. (
Source ifoapplestore.com
)
Supervalu Freezes Pay for HQ Workers
Supervalu on Friday said it would implement a pay freeze for all employees at its corporate headquarters here and said it would also reduce or suspend matching contributions to workers' 401(k) plans, effective next year. (
Source supermarketnews.com
)
One in five online adults are showrooming
33% of those who checked prices in-store with their smartphones bought elsewhere. Showrooming may just be getting started—one third of those who have not used their smartphones for in-store research haven't done so simply because the idea hadn't yet occurred to them. (
Source internetretailer.com
)
Research Finds One in Five Online Bargain Hunters Duped by Sites Selling Counterfeit Goods
The MarkMonitor Shopping Report found that one in five bargain hunters in the U.S. and Europe mistakenly shopped on e-commerce sites selling counterfeit goods while looking for deals online. Deal seekers outnumbered consumers seeking fakes at the rate of 20 to 1. (
Source yahoo.com
)
$800 Million worth of counterfeit leather goods seized in China.
The mainland and the United States have smashed a global syndicate selling fake luxury leather goods to North America and the Middle East. A total of 73 mainlanders, mostly from Guangdong, were arrested and 5 billion yuan (HK$6.21 billion) worth of counterfeit Louis Vuitton, Gucci, Burberry and Hermes products were seized. More than 30 warehouses, many in Guangzhou, were raided. Investigators also said the ring had bought more than 200,000 square meters of land in Anhui to concentrate its production there. The syndicate set up more than 10 manufacturing centers. Foreign buyers can order online and, once payment is made, the group will ship the products. (
Source inquirer.net
)
Manchester, NH reports 10% shoplifting theft increase
There were 375 reported cases from January through October, compared with 341 last year, according to the Manchester Police Department. (
Source unionleader.com
)
JFK 3600 iPad minis theft suspect captured by the FBI.
Turns out asking too many questions prior to pulling off a large capper can get you on the #1 suspect list. The employee of the JFK freight terminal asked his co-workers what time the shipment was going to arrive and where the forklift was. The suspect later used the forklift to load two pallets of iPad minis into a pick-up truck but was stopped from loading more merchandise when a co-worker noticed him. Richardson drove off with the product to a warehouse on Long Island. The truck was recovered during the police investigation; Richardson has been arrested, but no word on the 3600 minis. (
Source cnn.com
)
Violent jewelry store heist Friday in Santa Cruz, CA linked to other robberies
Friday afternoon incident was similar to violent robbery at Julianna's Fine Jewelry at The Village in Corte Madera in August. Three men wearing black ski masks attempted to rob a jewelry store in Santa Cruz on Friday afternoon in an incident police say had similarities to heists elsewhere, including the violent robbery of Julianna's Fine Jewelry at The Village in Corte Madera in August. Police said the incident was similar to recent robberies that occurred in San Carlos, Danville, Corte Madera and Campbell. The investigation is continuing. (
Source patch.com
)
Rochester, NY area US Postal Employee steals $49,000 of merchandise from shipping center.
Brian Gaborski was assigned to conduct postal business for Wolff SMG, removed items daily from March 2010 through July 2012 and then sold a majority of them on eBay. According to police, investigators were able to locate multiple stolen items on an eBay site from one seller called "TheFourHorsemen." Using LeadsOnline. Police say they recovered $26,000 worth of stolen items in Garborski's home and say he sold $23,000 in stolen items on his eBay site. (
Source whec.com
)
Woman charged in Wal-Mart assault of 70 yr-old cashier sentenced to five years, in Batavia, NY.
Simmons punched 70-year-old Grace Suozzi in the face, and she fell to the ground on Christmas Eve in 2011 . The incident was captured on security cameras inside the store. That video was part of the evidence used to convict Simmons. In court, Suozzi broke down as she told the court how her life has changed since that attack: "what she has taken away is irreplaceable, she has taken away my independence...she has taken away my joy and replaced it with trauma." The judge called the assault "brutal and senseless." Outside of court Grace Suozzi's daughter thanked the community for supporting her mother. She said Grace received over 600 cards from people in the community wishing her well. (
Source 13wham.com
)
American Apparel downtown Chicago robbery with a shot fired.
Chicago Police fired a single shot at a get-a-way driver who the officer believed was making an attempt to run over him. Three suspects were leaving the American Apparel store on Walton when one of the officers who was on foot in the area responded to a robbery in progress call. No one was injured, neither the officer nor the suspects. Police are still working on a description of the suspects, as well as the getaway car. It is unclear what the suspects may have gotten when they were leaving the store. (
Source go.com
)
Elderly shoplifter shot numerous times after opening fire on police in Stanford, KY
71 year-old Jackie Murphy finally appeared for his preliminary hearing after several months of rescheduling due to his recovering from gun shoot wounds he suffered after having a shoot out with police on August 20th. Murphy was shot four times below the waist during the incident. According to police, Murphy was confronted by Wal-Mart security after attempting to shoplift some sandpaper. Murphy fled the store and ran toward a gas station, opening fire the police cruiser as it pulled in. (
Source privateofficerbreakingnews.com
)
Bellingham, WA Kmart shoplifter tries to stab LP officer after ripping her hair off her scalp
Kevin Wade Studer, 51, had shoplifted numerous items when an LP officer tried to stop him he grabbed her by the hair, ripping some of it off her scalp, and tried to stab her in the stomach and missed. The suspect ran to his beige 1995 Nissan Pathfinder. As he drove off, he swerved the SUV at another security guard who had chased him into the parking lot. A few minutes later police found the Pathfinder, still warm, parked outside Home Depot. Officers combed the aisles and found Studer standing in the paint section, Young said. They recovered three knives he had on him: a double-edged dagger, a small kitchen knife and a Smith & Wesson folding knife with a serrated edge. (
Source pinewswire.net
)
Lafayette, Indiana Aldi cashier robbed at gunpoint.
At approximately 11:30 am the Lafayette Police Department responded to a robbery at the Aldi's Grocery Store at 957 Sagamore Pkwy South in Lafayette. The suspect entered the store and acted as a customer until he demanded money from the register and displayed what appeared to be a handgun. An undisclosed amount of money was taken and no one was injured during the robbery. (
Source wlfi.com
)
Bossier City. LA Police Department will activate its Armed Robbery Task Force this week.
Officers assigned to the Task Force will patrol businesses and shopping centers the day after Thanksgiving Day through the end of the year in an effort to prevent crime, particularly armed robberies. The Bossier City Police Department began utilizing its Armed Robbery Task Force for the holiday shopping season in 1987. The Task Force is funded each year through a grant from the United States Justice Department. (
Source ktbs.com
)
Patrick Henry Mall, Hampton Roads, VA changes policies to avoid Black Friday stampede
Last year's Black Friday debacle wasn't even over a Black Friday discount. The incident, a stampede at Patrick Henry Mall that pinned a police officer to a doorway, has spurred the shopping mall to add to its security team this year. (
Source dailypress.com
)
Walmart register bags stolen from the hands of a cashier in Guilford, CT.
A suspected shoplifter was noticed by security loading up a cart with high dollar items, but left the store without taking anything, moments later the suspect returned inside the store and grabbed two register till bags from a cashier and ran out of the store. No one was injured. The suspect is believed to have gotten away with the help of a second suspect. (
Source nbcconnecticut.com
)
Lone gunman robs a Dollar Tree Store in Macon, GA Saturday evening.
Three associates were held at gunpoint in the Bibb County area Dollar Tree just as they were locking the store up for the night at approximately 10:30 pm. Once he got the money, he ran off. No one was injured during the incident. (
Source macon.com
)
Denver, Colorado robbery spree ends in a car crash after short pursuit with Police.
The suspect may not have planned being pulled out of the sunroof of his mangled SUV, but that is how the story ended. Police were in pursuit of the suspect who had robbed two gas stations and a video store in the Denver area. With a STOP sign smashing through the front windshield of the SUV the suspect was lucky to have been treated for only minor injuries. (
Source cbslocal.com
)
Two arrested for breaking into North Dartmouth Mall in North Dartmouth, MA
Two men are facing charges after Dartrmouth Police say they broke into the North Dartmouth Mall. Officers responded to the mall at about 2:30 a.m. Sunday, after a call from security. Two men from Fall River were both arrested in the Macy's parking lot. (
Source turnto10.com
)
Quarterly Same Store Sales Results
Williams-Sonoma Q3 up 8.5% with sales up 8.9%
Dollar Tree Q3 up 1.6% with sales up 7.8%
Last week's most popular news article --
Three Walmart associates terminated after smashing iPads video goes viral.
Three Associates at a Walmart in Kentucky decided to film the destruction of store merchandise in the stockroom. Walmart said they have seen the video of the associate damaging merchandise and it made them 'wince'. All three associates have been terminated. (
Source businessinsider.com
)