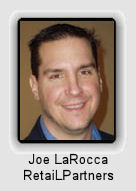 Fighting Back - Increased communication and tougher penalties are among methods to combat flash robs
Should a flash rob happen, the best defense for store personnel is to "be aware of your surroundings so you can spot the threat as it begins to materialize," says Joe LaRocca, vice president for loss prevention with RetaiLPartners. "And resist the impulse to challenge the mob. Call the police or security as soon as possible." (
Source stores.org
)
Gift card purchases to reach $28.79B this year - the biggest amount in history
Results show that 81.1 percent of shoppers will purchase at least one gift card and will spend an average of $156.86 on gift cards according to NRF survey. The fraud potential is huge. (
Source csnews.com
)
Wal-Mart reported its investigation into violations of federal antibribery law extended beyond Mexico to China, India and Brazil
The disclosure, made in a regulatory filing, suggests Wal-Mart has uncovered evidence into potential violations of the Foreign Corrupt Practices Act, as the fallout continues from a bribery scheme involving the opening of stores in Mexico that was the subject of a New York Times investigation in April. Wal-Mart has so far spent $35 million on a compliance program that began in spring 2011, and has more than 300 outside lawyers and accountants working on it, the company said. It has spent $99 million in nine months on the current investigation. (
Source nytimes.com
)
Walmart workers plan Black Friday strike and showdown
A group of Wal-Mart workers are planning to stage a walkout next week on Black Friday. The union-backed groups OUR Walmart and Making Change at Wal-Mart, and a watchdog group Corporate Action Network, are calling on the nation's largest employer to end what they call retaliation against employees who speak out for better pay, fair schedules and affordable health care. On Black Friday, the organizations expect employees at about 1,000 stores to strike. A Wal-Mart spokeswoman said the number of workers who are raising concerns is very small and don't represent the views of the vast majority of its workforce of 1.3 million. (
Source wtvr.com
)
BP to plead guilty to 14 criminal charges for oil rig explosion that killed 11 and pay $4.5B
In a rare instance of seeking to hold individuals accountable for company misdeeds, the Justice Department also filed criminal charges against three BP employees in connection with the accident. The government said that BP's negligence in sealing an exploratory well caused it to explode, sinking the Deepwater Horizon drill rig and unleashing a gusher of oil that lasted for months and coated beaches all along the Gulf Coast. The company initially tried to cover up the severity of the spill, misleading both Congress and investors about how quickly oil was leaking from the runaway well, according to the settlement and related charges. The government charged the top BP officers aboard the drilling rig, Robert Kaluza and Donald Vidrine, with manslaughter in connection with each man who died. Mr. Holder, the attorney general, said that the government's investigation was continuing and that other criminal charges could be filed. (
Source nytimes.com
)
eBay enhances Macy's iPhone app for Black Friday
Macy's Inc. today has upgraded its iPhone app for the holiday season, with emphasis on Black Friday, the busy shopping day after Thanksgiving. And it has done so by using the mobile commerce technology services of eBay Inc. "EBay partners with merchants and helps them compete in this new multichannel world. Through mobile innovations such as the Macy's Black Friday mobile enhancements we're providing shoppers a seamless, cross-channel experience and partnering with retailers to engage these consumers where, when and how they want to shop." (
Source internetretailer.com
)
Mobile devices offer antidotes to fraud - New technologies may make m-commerce more secure than e-commerce, experts say
Fraud is a problem for all retailers, but unlike in e-commerce, new mobile commerce payment technologies—including mobile wallets, text notifications and image-based credit card verifications—are offering retailers and consumers more ways to ensure their m-commerce activity is secure, experts say. Merchants and consumers are still in the early stage of adopting any new mobile commerce technologies, Barach says, and for now, there are no clear leaders in the mobile payments field. (
Source internetretailer.com
)
Will J.C. Penney hit the buttons this holiday season?
"Instead of mailing out millions of coupons, we'll be handing out millions of buttons," said CEO Ron Johnson in an exclusive interview with USA TODAY, touting the retailer's new strategy, which downplays sales and promotions. "We believe in acts of generosity." Throughout the holiday shopping season, consumers in JCPenney stores will be given buttons featuring Santa, reindeer, gingerbread men, and so on. Each button comes with a unique code on the back, which, when entered at jcp.com/christmas, could win you prizes—gift cards worth $5 to $500, JCP merchandise, even trips to Disneyland, Yellowstone, and to see company's spokesperson Ellen Degeneres' show in person. Will it work? (
Source time.com
)
Hostess to lay-off 18,500 workers, wind down operations and sell the business.
Hostess, the maker of Twinkies and Wonder Bread, plans to go out of business, lay off its 18,500 workers and sell its snack cake and bread brands. The Irving, Texas, company said a nationwide strike crippled its ability to make and deliver its products, which also include Ding Dongs, Ho Ho's and Home Pride bread. Hostess suspended bakery operations at all its factories and said its stores will remain open for several days to sell already-baked products. The company had warned employees that it would file a motion in U.S. Bankruptcy Court to unwind its business and sell assets if plant operations didn't return to normal levels by Thursday evening. The privately held company filed for Chapter 11 protection in January, its second trip through bankruptcy court in less than a decade. (
Source chicagotribune.com
)
With the world's highest shrink most retailers in India don't let customers carry bags into their stores - but that may be changing
As big retailers like Future Group, Mango plan to remove restrictions on carry bags despite rampant shoplifting. Many retailers now say they may allow you to bring your own bags into their outlets, sacrificing the clear and present fear of shoplifting at the altar of "customer experience", which is emerging as a key differentiator in this increasingly competitive industry. (
Source indiatimes.com
)
U.S. Video-Game Sales Fall 25% in October, NPD Says
As the video-game industry enters the peak holiday shopping season it has seen sales shrink this year as consumers buy fewer packaged titles and shift to digital downloads and games played on mobile devices. Is this the next retail segment to fall? (
Source bloomberg.com
)
GameStop Is Planning To Close 200 Stores
Gamestop plans to close 200 stores, the company announced on its Q3 earnings call with analysts. While 200 stores is substantial, GameStop still has a huge footprint, with more than 6,000 locations. (
Source businessinsider.com
)
Poor customer service costs U.S. companies about $80 billion a year in lost sales,
and more than 60% of those unhappy customers go to a competitor. Are you hiring the right people? With the right positive attitude and have clearly defined roles. Customer service goes beyond the sales floor and extends right into the LP industry as we are service providers ourselves. And are we giving our stores, our associates and our customers good customer service? (
Source time.com
)
Visa's digital wallet expands its reach - The product enables shoppers to avoid entering their payment card information.
Visa's V.me digital wallet service, which debuted in beta in 2011 and officially launched earlier this year, enables online shoppers to store their account number, billing and shipping information with Visa and then enter their V.me username and password at online merchants who accept the service. The product is available to around 55 million consumers. (
Source internetretailer.com
)
How a gift card provider is combating fraud
Before prepaid card provider InComm launched a service last year that enables retailers to add a social gifting application to their web sites and Facebook, it had to do something to combat card-not-present fraud. InComm decided to implement Kount Inc.'s Kount Complete fraud prevention service, which includes both real-time fraud monitoring and a fraud risk analysis program. (
Source internetretailer.com
)
Run-Hide-Fight -
Houston releases video to teach how to survive a workplace shooting
The City of Houston has released a video designed to teach people how to react during a workplace shooting by emphasizing a three-word mantra: run, hide, fight. (
Source suntimes.com
)
Robbery spree of 16 pharmacies throughout Northeast gets man $1.6M bail
A 50 year old man was held on $1.6 million bail Wednesday in a nearly yearlong alleged robbery spree of pharmacies throughout Northeast Philadelphia. William Webb was nabbed Monday after police say he robbed a Rite Aid in Rhawnhurst and stole a bottle of narcotics embedded with a GPS tracking device faces charges of aggravated assault, robbery, possession of drugs with intent to distribute. All in violation of the Uniform Firearms Act and related offenses in 16 robberies from December until his arrest. (
Source philly.com
)
North Attleboro Police say a man passed counterfeit $100 bills with President Abraham Lincoln's face on them at Target.
Dana T. Leland, 29, who authorities say has a record of similar crimes in Rhode Island, was ordered held on $1,000 cash bail or $10,000 surety after pleading innocent to three counts each of uttering a counterfeit note and possession of a counterfeit note. Leland allegedly purchased socks or other items for less than $25 with the counterfeit bills, and then left the store with the change. Assistant District Attorney requested $2,500 cash bail, noting the suspect's Rhode Island record. His lawyer said her client was struggling with drug and alcohol problems and untreated mental health issues. She said that after a lengthy period of sobriety he had recently suffered a relapse. She asked for $500 cash bail. (
Source examiner.com
)
Third incident of theft occurs at a Hesperia, California Jewelry Store.
The Owner says he is not insured for this loss and is still calculating the latest total from Wednesday night's burglary. Video cameras captured the thief smashing the window and showcases and moving out quickly before police arrived. This incident is the third robbery/ burglary at the family owned store in the last few months. (
Source cbslocal.com
)
Fashion eyewear quickly becoming high theft item; Dallas store lost over $100,000 in a number of burglaries.
A Dallas Optometrist is in jeopardy of losing his business insurance and the owner of the shopping center will not allow burglar bars or gates on his store front. His store has been burglarized or vandalized six times in six years. (
Source dallasnews.com
)
Ferguson, Missouri T-Mobile store hit by two Armed Suspects.
Two men robbed a T-Mobile store yesterday morning, taking about two dozen smartphones at gunpoint. Police said two men, one armed with a handgun, entered the T-Mobile store at 10887 West Florissant Avenue about 9:15 a.m. The robbers ordered two employees into a rear room and a told them to put 20 to 25 Galaxy S-lll's phones into store bags then left. The robbers were seen escaping in a burgundy Toyota four-door bearing Illinois license plates. Police believe the men are also responsible for another robbery at a T-Mobile store at 195 North Florissant Road about a week ago. (
Source stltoday.com
)
Outback Steakhouse robbery ends in three arrests that ends Shreveport, LA robbery spree alert
Arrested in last night's caper was Myles Robinson, 19, Tremario Washington, 22, and Halston Smith, 21, all of Shreveport. Authorities believe that the men are possibly responsible for upwards of a dozen armed robberies occurring over several weeks, spanning multiple jurisdictions. (
Source ktbs.com
)
Mother and her 10 year old Son pull an Armed Robbery in Utah.
Police find the scene bizarre and disturbing as a mother and a young boy believed to her son pull a weapon on a smoke shop employee for a few cartons of cigarettes. Police believe any number of bad scenarios could have played out which may have resulted in the young boy being charged with murder. The clerk gave into the mothers demands and the two suspects fled the scene. (
Source fox13now.com
)
GPS Ankle Bracelet puts Robber out on bail at the scene of the crime, again.
Rearrested is a Santa Fe man who just could not stay home, even thought he was out on bail for robbing the same Santa Fe convenient store. Last time, Robert Romero robbed the store with a toy gun, getting away with 200 pills of Oxycontin. Court records show the GPS device put him at the store. (
Source sfgate.com
)
Walgreens in Fort Wayne, IN robbed of Fentanyl and Methadone.
Tuesday evening, a male suspect entered the store and approached the pharmacy counter and presented a note demanding Fentanyl and Methadone. After given the drugs the suspect fled the store. No injuries were reported. (
Source indiananewscenter.com
)
Orlando Supermarket Owner catches Meat thief on tape.
A local resident of the small grocery store is a suspect in the rooftop burglary that nabbed him $75 worth of sausage. The burglar did $500 dollars worth of damage to the store. The store owner recognized the suspect from the video tape and believes, even after the suspect goes to jail for a few weeks, he will attempt the same theft again. (
Source ksby.com
)
Quarterly Same Store Sales Results
Foot Locker Q3 up 10.2% with sales up 9.3%
Ross Stores Q3 up 5% with revenue up 10.6%
Sears Q3 down 1.6 at U.S. Sears stores and down 4.8% at Kmart stores with revenue down 6%