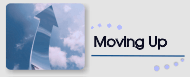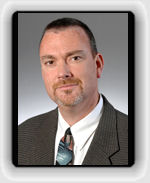 Bryan Hajek was promoted to Loss Prevention Director - Global Finishes Group, United States and Canada for Sherwin-Williams. Bryan will be responsible for establishing and maintaining proactive policies and programs providing Loss Prevention security measures and systems to protect the human, technological, financial and information assets and resources of the Global Finishes Group in the United States and Canada. Bryan will report to Neil Browne, Sr. Director – Global Loss Prevention. Bryan brings over 25 years of loss prevention experience to this position, having served the past five years as the Director of Loss Prevention for the Midwestern Division of Paint Stores Group. Bryan holds a Bachelors of Business Administration degree from Baker College.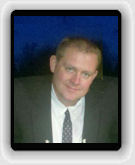 Nick Shinsky was promoted to Division Director Loss Prevention for the Mid Western Division for Sherwin-Williams. Nate will be responsible for establishing and maintaining the Loss Prevention security measures related to our operations. Nate brings excellent experience to his new assignment. He joined the Sherwin-Williams Company in May 2006 as a Regional Loss Prevention Manager for the Paint and Coatings Division. Nate has held various Loss Prevention roles within the organization and most recently the Loss Prevention Manager for the Automotive Division. Prior to joining Sherwin-Williams Nate managed Loss Prevention responsibilities for Dick's Sporting Goods and Target Stores. Nate holds a Bachelors of Business Administration degree from Walsh University and an Associate's degree in Criminal Justice Technology from the University of Akron.

E-retailing sales will hit $59.5 billion in November and December a 15% increase over LY, Forrester says. With growth largely coming from consumers shifting more of their gift-buying budgets from stores to the web as they seek to stretch their dollars, according to an analysis released today by Forrester Research Inc. Doesn't bode well for same store sales numbers. (Source internetretailer.com)
Near Field Communication chips (NFC) are coming for luxury products that are targeted by counterfeiters and cloners. Inside Secure SA, a supplier of near field communication (NFC) chips, has announced it is sampling the VaultIC150, an NFC-based security IC designed for embedding into consumer or luxury products that are targeted by counterfeiters and cloners. Such products might include luxury brand watches, handbags, wine and other consumables. Manufacturers can track their products through distribution and retail channels and allow customers with NFC-enabled mobile phones to verify products as original. (Source eetimes.com)
India: global leader in retail theft India is the world's shop-theft hotspot according to the 2011 Global Retail Theft Barometer, the largest survey of retail crime and loss in the world. India tops the global list of retail theft by country with 2.38% of its retail value being lost to thieves and error. Russia sits in second place with a marginally more respectable 1.74% while Brazil comes fifth. China, to its credit, came 37th with a tiny 1.1%. (Source ft.com)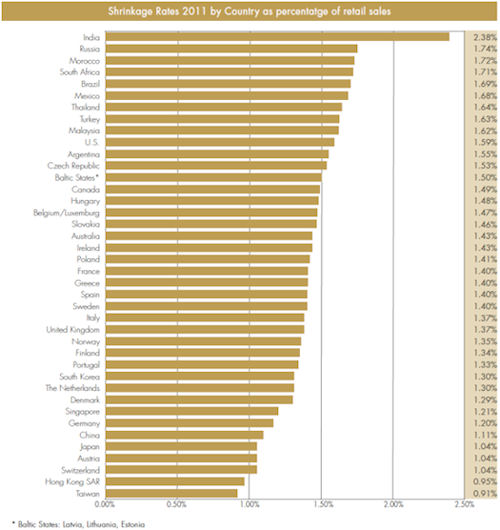 Click here for larger image.
Apple App Store and Android Market Place now offer Employee Tracking and Mobile Time and Attendance Application Econz Wireless have launched their mobile time card application called "Timecard GPS" on Apple App Store and Android Market Place. Timecard GPS allows companies to manage mobile field workers by using a wireless device and documenting daily events and duties with real-time data and GPS tracking information. With Timecard GPS we offer over 20 custom reports, integration into over 100 accounting and payroll systems and the product that is user friendly from a field worker's prospective and also administrators. (Source dailyfinance.com)
Enthusiasm for Black Friday deals is not a myth according to PriceGrabber survey. The survey found that 58 percent of consumers believe that retailers offer better deals during Thanksgiving weekend than they do during the rest of the winter holiday shopping season. Black Friday is the second biggest day during the holiday season for email transactions trailing only Cyber Monday. Also, Black Friday received the most traffic among retail sites in 2010 with 170 million total visits to the top 500 retail sites. (Source dailyfinance.com)
Family Dollar is expanding into California for the first time with the opening of four new stores in Ontario, Rialto, Riverside and Fontana. The company's aggressive growth plans also include 450 to 500 new stores to be opened in fiscal 2012. Dollar General is doing the same so it'll be a race to see who grabs the most market share. Watch out 99 Cent stores here comes the real dollar stores. (Source retailingtoday.com)
Toys R Us is opening their stores at 9 pm on Thanksgiving night not midnight like some of the big boxes but 9 pm. (Source retailingtoday.com)
IBM's new security software offered for mobile devices thru a cloud-based managed service that will exert management and security controls over devices based on Apple iOS, Google Android, the RIM BlackBerry, Symbian and Microsoft Windows Mobile. The service relies on an IBM software agent being installed on each device intended to be managed, says Marisa Viveros, Vice President of IBM security services. The IBM Hosted Mobile Device Security Management service will provide anti-malware protection, and the ability to detect and remove malicious or unapproved applications. (Source csoonline.com)
Earth's largest retailer and Earth's largest online retailer on a collision course for what could be the retail battle of the decade. While Wal-mart may be 10 times Amazon's size in overall sales, it has only about a tenth as much in online sales, making Wal-mart a distant also-ran online, even in staples like shampoo and diapers. Wal-mart competes with almost everyone in retail, but increasingly suppliers see the giant focused on a new and, to some, surprising rival: Amazon. Wal-mart, struggling to eke out even single-digit same-store sales in the U.S., could use a bigger dose of what gave Amazon 44% top-line growth last quarter. (Source adage.com)
China's 145 million e-shoppers will surpass the 170 million U.S. e-shoppers by 2015 and reach $315 billion. (Source bcgperspectives.com)

Saks Fifth 3Q reports same store sales up 5.8% with revenue up 5%
Home Depot 3Q reports Global same store sales up 4.2% with U.S. same store sales up 3.8% and revenue up 4%
Wal-Mart 3Q reports U.S. same store sales up 1.3% with Sam's Clubs same store sales up 5.7% - U.S. comp's up 1.9%
Staples 3Q reports North American same store sales down 1% with retail unit revenue flat
Urban Outfitters 3Q reports same store sales down 3% overall with revenue up 6% boosted by Free People
Wakefern is looking for a new Vice President of Loss Prevention with their current VP looking to retire soon.



FRIDAY FOCUS
Doug Marker
Vice President
LP, Risk and Audit
Michael Stores, Inc.

Stephen O'Keefe
Vice-President
Loss Prevention and
Risk Management
Wal-Mart Canada

Coming in November
Kelly Gorman
Vice President LP
PETCO

LP Program Spotlight
eBay's PROACT Team
---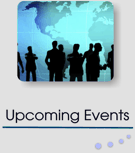 Know about an event we should feature here?
Let us know.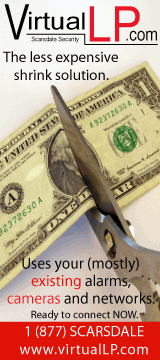 Watch for our article the day after each event!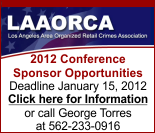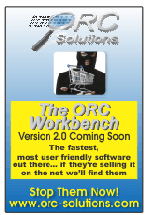 ---