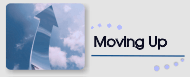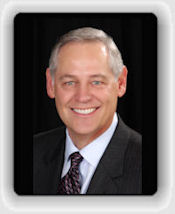 Rich Mellor was named Vice President of Loss Prevention for the NRF. Rich, has been an active member of the NRF LP Advisory Council for many years, including his tenure as Chairman of the Council from 2002 to 2005. He is truly an industry veteran, with more than 30 years of retail security and loss prevention experience – beginning at the Pennsylvania-based John Wanamaker Stores and continuing his prestigious career Woodward & Lothrop, Macy's East, The Bon-Ton Stores and Helzberg Diamonds. In 2005, Rich was NRF's Silver Plaque award winner, which recognizes his leadership and influence on the retail LP community. Rich will be responsible for directing the NRF's loss prevention initiatives, including the Loss Prevention Conference and EXPO, the LP Advisory Council and the NRF Investigator's Network.
As much as 70% of data maintained by retailers is vulnerable to information leakage according to a new report released by data security firm WhiteHat Security. With 212 million shoppers expected on the roads and on the web on Black Friday that puts the exposure at 154.7 million credit card numbers, birth dates, ssn's and anything they can get their hands on. ID Watchdog says, "Criminals are smarter and able to outwit, outlast and outplay the organizations they are attacking." (Source internetretailer.com)
Christopher & Banks will be closing 100 stores by the end of January. (Source sctimes.com)
Credit card skimming ring leader plead guilty Friday in D.C. William Martin and Usman Muhammed were charged in July with running a card-skimming ring that stole credit card numbers, re-encoded those numbers on credit and gift cards and used the cards to buy merchandise and additional gift cards at stores in Virginia, Maryland and Pennsylvania. They also recruited and paid "runners" to use the re-encoded credit and gift cards to buy merchandise and return previously purchased items for cash, according to court records. Three other men have also been charged with working with Martin and Muhammed. Three other men have also been charged. (Source washingtonexaminer.com)
NRF told a Senate panel last week that legislation making organized retail crime a federal offense is needed to help merchants and police stop criminals who steal as much as $30 billion a year. Without designation as a federal crime, ORC cases "are rarely appropriately prosecuted" and individuals who are convicted usually see limited jail time or are even placed on probation if they have no prior arrests, NRF said. The comments came in a statement filed with the Senate Judiciary Committee's Crime and Terrorism Subcommittee as a follow-up to a November 1 hearing on international organized crime. Legislation to create an ORC unit at the Justice Department passed the House last year but never saw action in the Senate. A number of ORC bills have been introduced in recent years but have failed to win final approval. (Source nrf.com)
Will Cybercrime Arrests Be a Deterrent? Last week's arrest of six suspects linked to a two-year international cybercrime investigation known as Operation Ghost Click is being touted as one of the biggest Internet crime scheme takedowns in history. But many in that field are likening the war on cybercrime to the war the U.S. government and law enforcement waged on drugs in the 1980s. "There, too, you had big, high profile busts," he says. "But, overall, the drugs kept flowing" and so will the cybercrime. (Source csoonline.com)
Second time in 1 month a convicted murderer was arrested for shoplifting at Philadelphia Premium Outlets (Limerick). Arrested at the Timberland store this is proving to be a tough Outlet location. Be careful this holiday season. (Source dailylocal.com)

Lowe's 3Q profit sinks 44 percent on charges With all the job eliminations over the last two months now they plan on closing 20 stores and scaling back expansion plans. Same store sales results were up less than 1% and revenue was up 2%. They've gone from 5 operating regions to 3 and from 21 operating regions to 14 and then they downsized operating districts by 50+. (Source Associated Press)
Chief marketing officers expect holiday sales to rise 2.9% and most retailers have kept their holiday season inventory purchases about the same as last year. 65% say their inventory levels are the same as last year and "they're a bit more cautious." The National Retail Federation expects holiday season sales to rise 2.8 percent, below the 5.2 percent it saw last year. However, some anticipate a brighter season. Customer Growth Partners sees a 6.5 percent rise, which would mark the strongest holiday season growth since 2004. (Source reuters.com)
J.C. Penney 3Q reports same store sales down 1.6% and lost $143 million (Source Associated Press)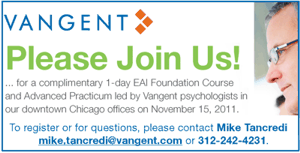 FRIDAY FOCUS
Doug Marker
Vice President
LP, Risk and Audit
Michael Stores, Inc.

Stephen O'Keefe
Vice-President
Loss Prevention and
Risk Management
Wal-Mart Canada

Coming in November
Kelly Gorman
Vice President LP
PETCO

LP Program Spotlight
eBay's PROACT Team
---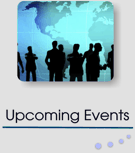 Know about an event we should feature here?
Let us know.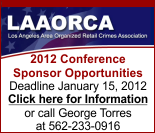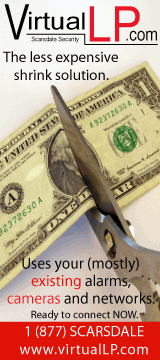 Watch for our article the day after each event!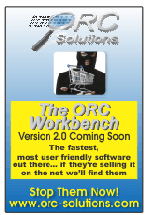 ---

eBay Asset Protection Support Investigation Leads to Guilty Plea eBay

Global Asset Protection investigators assisted law enforcement agency into the sales of stolen goods leads to guilty plea. A judge ordered the suspect, 29, to pay back over £42,000 after he was convicted earlier this year of fraud by abuse of position. Detective Neil Jefferson, of Police's Financial Investigation Unit, said: "The Proceeds of Crime Act is a great way of ensuring that criminals do not benefit from their illegal activities". "I am pleased that the court has recognised that he profited from his crimes and have taken a course of action which means that he will never benefit financially from what he has done." Click here for full article