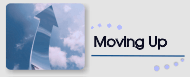 Leroy Quarles was promoted to Divisional Vice President of Loss Prevention for Helzberg Jewelers. Leroy started his career with Helzberg Jewelers in 1997 as a Store Manager and was promoted to Regional Loss Prevention Manager in February 2000.

Julie Shamp was promoted to Director of Loss Prevention for Helzberg Jewelers.

J
ust released today
- NRF's annual Return Fraud Survey
The survey estimates retailers will lose $14.37 billion in return fraud in 2011, with an estimated $3.48 billion during the holiday season. Completed by loss prevention executives at 103 retail companies, the trends this year show fewer retailers are expecting return fraud rates to grow this holiday season, thanks in part to enhanced return policies and requiring identification when receipts are not present during the return process.
The survey also shows:
- six in ten retailers (61.4%) say they been victims of wardrobing within the last year
- eight in ten retailers (81.2%) say they have experienced the return of merchandise purchased on fraudulent or
stolen tender
- 89.1% retailers report that employee return fraud or collusion with external sources has been a problem in the
past year
- 38.6% have found criminals using counterfeit receipts to return merchandise
- nearly two-thirds (64%) of retailers report that they have changed their return policy to specifically address
return fraud
For additional information visit, www.LPInformation.com


Fraud cost organizations 2.1 percent of earnings in the past 12 months, which is equivalent to a week of revenues over the course of a year, according to the Kroll Annual Global Fraud Report, a recent survey that polled more than 1,200 senior executives worldwide. Of the executives polled, 75 percent suffered some kind of fraud-related loss in the last 12 months, which is down from 88 percent the year prior. However, fraud remains predominantly an inside job, according to the report, and insider jobs increased this year. The 2011 figures show that 60 percent of frauds are committed by insiders, up from 55 percent last year. (Source csoonline.com)
$3.5 Million in Fake Designer Goods Seized from NYC Store. An NYPD investigation into a counterfeit luxury goods business in New York City culminated Wednesday in six arrests and the recovery of tens of thousands of counterfeit purses and wallets valued at $3.5 million at La La Fashion Store at 115 W. 28th St. (Source nbcnewyork.com)
Online shoppers in the United States spent $36.3 billion in the third quarter, up 13.1% from the $32.1 billion spent for the same period a year ago, according to figures released today by comScore Inc. (Source internetretailer.com)
Russian retailers lost $4 billion in 2011, 8.1% more than last year. And they ranked #2 in shoplifting right behind India. (Source Moscownews.com)
Feds bust $14 million Cybercrime Ring that hijacked iTunes, Netflix traffic to rake in ad dollars. An indictment filed in U.S. District Court for the Southern District of New York charges seven individuals with a a global scheme to commit Internet advertising fraud. The scheme infected more than four million machines in over 100 countries with malware. It is believed to have netted the scammers more than $14 million in commissions from online advertisers. According to the 27-count indictment, the seven defendants included six Estonian nationals residing in Estonia and a Russian national residing in that country. Their scheme used a malicious program installed on millions of computers around the world, including around 500,000 within the U.S. to replace legitimate DNS servers with a rogue servers that redirected searches for common domains like iTunes.com, ESPN.com and Netflix.com to Web domains displaying advertisements for companies that had contracted with Estonian front companies controlled by the defendants. (Source threatpost.com)
For $10 per call, cybercriminals were offered the possibility of obtaining the missing pieces of information they needed to pull off identity theft attacks. Researchers from security vendor Trusteer have come across a professional calling service that caters to cybercriminals. The business offers to extract sensitive information needed for bank fraud and identity theft from individuals. The security company spotted an advertisement for making on-demand calls in English and other European languages to private individuals, banks, shops, post offices and similar organizations. (Source itbusiness.ca)
Remote hackers springing inmates from their jail cells -- it sounds like a plot lifted from an old episode of "24" or "Prison Break." But authorities are concerned by new research that claims such an attack is feasible. Research presented at the Hacker Halted conference in Miami last month by John Strauchs, a consultant who's designed security systems for state and federal prisons, showed how hackers could stage a jailbreak, sabotage a prison's intercom system and closed-circuit television system and cause further chaos for federal authorities. (Source threatpost.com)

4 charged in $5.7 million RI cigarette ring. Four Syrian men are facing charges they participated in a cigarette smuggling ring in Rhode Island that relied on cigarettes from southern states with lower cigarette taxes to swindle the cash-strapped Ocean State out of an estimated $5.7 million in tax revenue. The biggest ring in state history including the seizure of 168,000 cigarette packs in Rhode Island, Virginia, and South Carolina over two days. (Source boston.com)
99 Cents Only 2Q reports same store sales up 6.7%
Macy's 3Q reports same store sales up 4% with total sales up 4.1%
Advance Auto 3Q reports same store sales up 2.2%
Kohl's 3Q reports same store sales up 2.1% with sales up 4%
Price Chopper grocery stores hit with a fleet of "runners" cashing counterfeit payroll checks and stole $83,000. The ring leader, facing 18-count felony indictment in Albany, created numerous counterfeit payroll checks from local businesses. The checks were made payable to at least 14 people who possessed valid Price Chopper AdvantEdge cards that were used to cash the checks. "Apparently, he and others would recruit people on the street," assistant U.S. Attorney Terrence Kelly told Homer. (Source timesunion.com)
Former Shoppers Food Warehouse President and Vice President found not guilty of extortion and bribery charges along with State Senator Ulysses Currie. Jurors said Tuesday that while the arrangement likely wasn't ethical, it didn't rise to the level of federal crime. (Source baltimoresun.com)

"This happened to me for not understanding that I shouldn't report things on the social networks" was the message on a blog site in Mexico after Mexican police say a decapitated body was left in the border city of Nuevo Laredo and a photo of the scene indicates the man was killed for reporting criminals on social media sites. The message claimed the man was a moderator of "Nuevo Laredo en Vivo," a website used to denounce crime. (Source Associated Press)
Sponsorship Opportunity for LAAROCCA
The Los Angeles Area Organized Retail Crimes Association (LAAORCA) will be having their 3rd Annual 1-Day ORC Conference on Thursday February 16, 2012, at the Los Angeles Convention Center. LAAORCA's first conference was held in February of 2010 with 650 attendees; this year LAAORCA had approximately 900 attend its second conference. For this upcoming conference, LAAORCA is anticipating over 1,200 attendees and will be adding a golf tournament the day before the conference due to overwhelming success from last week's Holiday Golf Classic and requests from conference attendees. Anyone interested in becoming a sponsor or would like more information, please visit www.laaorca.org.


This Friday we continue our column on the Senior Vice President level in retail Loss Prevention and who has gone above and beyond! If you know anyone who's gone above and beyond please feel free to send us an email for inclusion at gusd@downing-downing.com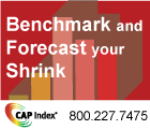 FRIDAY FOCUS
Doug Marker
Vice President
LP, Risk and Audit
Michael Stores, Inc.

Stephen O'Keefe
Vice-President
Loss Prevention and
Risk Management
Wal-Mart Canada

Coming in November
Kelly Gorman
Vice President LP
PETCO

LP Program Spotlight
eBay's PROACT Team

Dec. 1 deadline
is coming!

Write your
Thought Challenge



---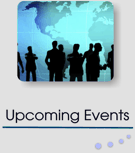 Know about an event we should feature here?
Let us know.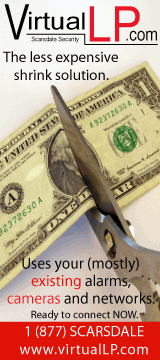 Watch for our article the day after each event!

---
---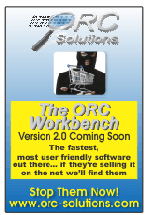 Pamela Petrow Receives CSAA's Prestigious
Stanley C. Lott Award

Award recognizes the accomplishments of Vector Security CEO by increasing the CSAA's
value to member companies, responding authorities and alarm users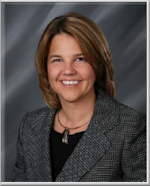 Citing her long-term record of adding value to the Central Station Alarm Association (CSAA), PamelaJ. Petrow, President of Vector Security, Inc., was recently honored withthe prestigious Stanley C. Lott Award at the CSAA's annual meeting. The award honors the memory of Stanley C. Lott, who served as President of the CSAA from 1985 through 1987, and recognizes those whose contributions to the (alarm) industry have been most significant.

The CSAA was founded in 1950 and acts as an advocate group for the electronic security industry's best credentialed central station monitoring facilities.

According to CSAA President Stephen P. Doyle, Ms. Petrow's long-term involvement with the CSAA and the many initiatives she advocates were catalysts for the award. "Since Pam first became involved in the CSAA, she has proactively championed several groundbreaking programs that created new value for our members and even higher levels of positive recognition from public responding authorities. Pam has been an integral part in advancing the message and mission of our group, by producing programs that had immediate recognition and success."

That understanding began through her focus on creating training programs that sought to better educate and train central station operators, and then turned to what the industry could do to improve central station performance and communications with responding authorities. Her vision began to be realized by controlling and reducing false alarms and resulting unnecessary false dispatches, and then continued by creating protocols and programs to send automated dispatching instructions to responding authorities, thereby circumventing the potential for communication errors made in contemporary voice-to-voice communications. "Today these programs are earning rich rewards not just for our industry, but for alarm users across the United States, and are helping to win the confidence and support of public response agencies," says Doyle.

Doyle continues by adding that Ms. Petrow's career experience in central station monitoring services, combined with her personal goal to improve relationships with public response agencies, helped the association refocus its efforts considerably. "Pam understood, first hand, that the success of our industry rests on preserving and improving our relationships with responding authorities." According to Ms. Petrow, her actions were inspired by her passion for the role of central stations in helping protect the lives and property of alarm users. "Protecting what our customer

s cherish most is a high-level responsibility that rests almost entirely on what happens when a central station receives an emergency signal. No amount of technology can replace the one-on-one empathy and care that central station operators have for their customers. With that in mind, my goal was to begin by improving training for central station operators, which included a respect for the role they played in the protection equation."

9 secrets of getting stuff done in a big company Security may be a hot-button issue for business executives, but in an environment of ongoing economic uncertainty, support for security initiatives isn't always easy to come by. Whatever's standing in the way—be it politics or personal agendas, inflexible budgets or outright adversaries—security professionals need to work hard to loosen the purse strings and get funding for the programs they believe in. Here's what CSO Compass Award honorees, for achievement-filled careers, say are their best getting-it-done tips, and they're distilled into nine tactics for getting your security initiatives moving despite numerous obstacles. (Here's how CSO's do it)
Nice Guys Finish Last Altruism may be rewarded with prestige, but seldom with leadership. Do nice guys finish last? In competitive contexts, the answer is often yes. Altruism is a double-edged sword. On the one hand, generous individuals are admired for their kindness, compassion, and willingness to help. On the other hand, they may be perceived as feeble 'bleeding hearts' who lack the guts to make tough decisions that might advance the goals of the organization. (Dominance)
Why Inspiration Matters Inspiration propels a person from apathy to possibility, and transforms the way we perceive our own capabilities. But as recent research shows, inspiration can be activated, captured, and manipulated, and it has a major effect on important life outcomes. (Who have you inspired)


Always doing what's right for the industry, for your company and for yourself is obviously what everyone wants to do every day. However at times the three objectives may be at odds with each other and the balancing act is what you have to live with at 2 a.m. when you're staring at the ceiling alone. In the beginning its easy because one doesn't yet understand the bigger picture and how your actions impacts not just your career but also the people around you. But as you progress, or just get older, you begin to realize that you're a part of a bigger industry and that your actions and decisions are impacting the companies and people you're working with. Thus you begin to face the ultimate leaders dichotomy - making the decisions that are right for your company and role but are not viewed by your colleagues as what's right for the people. And then, fueled by those claiming to be industry saviors, you face, or should I say you hear behind your back, the criticisms. All the while knowing that those same executives would be forced to do what you did if they were the ones responsible for making those same decisions. At the end of the day it's all about doing what's right for your business because quite frankly if you don't you won't even be in a position to do anything at all for your industry or for yourself.

Just a Thought,
Gus Downing