Fast Retailing Co. (Uniglo), Asia's largest clothing chain, may buy a bigger rival in the U.S. or Europe (Source businessweek.com)
Apple's VP of Global Security's departure makes bad news in the press and "highlights the pitfalls former law enforcement officers face when transitioning into the private sector." "Sometimes the mindset they develop over the years as a police officer or FBI agent don't serve them well in the private sector, where there's often much more to be aware of—like a company's reputation—than just catching the bad guy." Theriault was with the FBI for 26 years before entering the private sector in 1996 as the CSO for Pfizer. He became Apple's VP of global security in 2007. "The tendency to hire those in law enforcement sometimes precipitates these type of outcomes," he said. "The problem isn't that these people have law enforcement experience or cops are inherently stupid. That's not the issue. The problem is they bring with them to corporate America the mindset that the security function is similar to law enforcement. It's not." "Law enforcement's responsibility is the enforcement of public laws. That's it," Eugene Ferraro, CEO of Business Controls, said. "I ask any security director to look at their corporate mission statement and find where it says our job is to put as many people as we can in jail." He went on to say the job of a security director "is to protect the interests and assets of the owners and shareholders and those that have interest in the organization." The responsibility for protecting intellectual property is relatively new part of security professionals' job descriptions, having previously been the purview of lawyers and HR people, Ferraro said. "Increasingly, because intellectual property is playing such an important role in the competitive world of international business, organizations are going: How come our security department isn't doing more?" (Source securitydirectornews.com)
Social Media Disaster Recovery: a First Responder's Guide It's best to think of such accidents as a "when," not an "if," situation. At some point, someone is going to say the wrong thing on your behalf or your company's -- maybe it'll even be you -- and you're going to have to clean it up, fast. How you do that, and how you guard more vigilantly against future mistakes, is a process that should be made part and parcel of the way you handle social media as a company and a department. (Source csoonline.com)

Verisk Analytics, a source of information about risk, announced that its CargoNet subsidiary assisted law enforcement in the recovery of more than $1 million of stolen cargo last week. The operation started Sunday, Oct. 30, with notification to the CargoNet operations center of the theft of a load of televisions. CargoNet passed the notification and further intelligence to the California Cargo Theft Interdiction Program and acted as liaison between the theft victim and CTIP. Verisk says the intelligence provided allowed CTIP to carry out targeted surveillance within an industrial area containing 140 potential storage locations. The resulting investigation and search led to the recovery of the stolen televisions as well as stolen property from seven other thefts, including electronics, building materials, household goods and clothing. (Source ccjdigital.com)
Nearly 1,000 Gap Inc. stores will be open Thanksgiving and is the "latest indication of the extreme measures required of retailers to grow holiday sales during challenging and intensively competitive times." With Retailing Today calling it a "Hail Mary." Already the market has seen the likes of Target, Macy's, Kohl's and Best Buy commit to opening stores at midnight on Black Friday, leaving as the next logical step is the opening of stores on Thanksgiving Day. And that is exactly what Gap intends to do with plans that call for the Thanksgiving Day opening of about 80% of its 958 U.S. Old Navy stores, 30 Gap Outlet and Banana Republic Factory stores, 116 Gap stores, 54 Banana Republic stores and eight Athleta stores. The company, which continues to experience weak sales trends, positioned the move as the continuation of a tradition. (Source retailingtoday)
McAfee Warns Consumers of the "Twelve Scams of Christmas" "Cybercriminals rub their hands with glee when they think of the holidays," said Gary Davis, director of consumer product marketing at McAfee. 1.Mobile Malware 2.Malicious Mobile Applications 3.Phony Facebook Promotions and Contests 4.Scareware, or Fake Antivirus software 5.Holiday Screensavers 6.Mac Malware 7.Holiday Phishing Scams 8.Online Coupon Scams 9.Mystery Shopper Scams 10.Hotel "Wrong Transaction" Malware Emails 11."It" Gift Scams 12."I'm away from home" Scammers. And how to protect yourself and your family. A smart read for the whole family actually. (Source dailyfinance.com)
Occupy San Francisco's political movement is starting to show its true colors with neighboring businesses reporting a spike in shoplifting and some even having to hire private security guards. With fights breaking out in the group themselves and one stabbing reported it's beginning to look like the movement is taking on a harsh reality. (Source cbslocal.com)

There are 8 senior Loss Prevention positions available on the market.
Macy's 3Q reports same store sales up 4%
Sponsorship Opportunity for LAROCCA
The Los Angeles Area Organized Retail Crimes Association (LAAORCA) will be having their 3rd Annual 1-Day ORC Conference on Thursday February 16, 2012, at the Los Angeles Convention Center. LAAORCA's first conference was held in February of 2010 with 650 attendees; this year LAAORCA had approximately 900 attend its second conference. For this upcoming conference, LAAORCA is anticipating over 1,200 attendees and will be adding a golf tournament the day before the conference due to overwhelming success from last week's Holiday Golf Classic and requests from conference attendees. Anyone interested in becoming a sponsor or would like more information, please visit www.laaorca.org.


This Friday we continue our column on the Senior Vice President level in retail Loss Prevention and who has gone above and beyond! If you know anyone who's gone above and beyond please feel free to send us an email for inclusion at gusd@downing-downing.com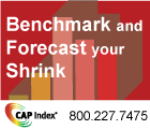 FRIDAY FOCUS
Doug Marker
Vice President
LP, Risk and Audit
Michael Stores, Inc.

Stephen O'Keefe
Vice-President
Loss Prevention and
Risk Management
Wal-Mart Canada

Coming in November
Kelly Gorman
Vice President LP
PETCO

LP Program Spotlight
eBay's PROACT Team

Dec. 1 deadline
is coming!

Write your
Thought Challenge



---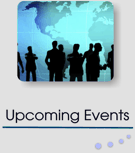 Know about an event we should feature here?
Let us know.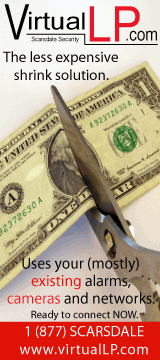 Watch for our article the day after each event!

---
---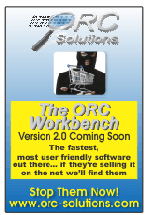 Target ORC Case involved an insider in Texas San Antonio police arrested a second suspect in what they believe was a theft ring that targeted local Target stores. John Ramos, 25, was booked into the Bexar County Jail Tuesday on a charge of organized retail theft. Based on an arrest affidavit, it appears police believe Ramos was acting as the "fence" in the operation, the person who would sell merchandise stolen from Target stores. The affidavit stated investigators found evidence showing Ramos had sold more than $20,000 worth of stolen items on the internet by listing them on eBay. Two weeks ago, police arrested Andres Hernandez, 38, a former Target employee. Investigators said Hernandez had been using his inside knowledge of the business to pull off the thefts. In some cases, however, they believe he simply loaded items into shopping carts and wheeled them out of the store. The affidavit for Ramos stated police said they found him through information they obtained during questioning of a suspect who had already been arrested, presumably Hernandez. Investigators said at the time they were looking into the possibility that several people were involved in the operation. (Source ksat.com)
Victoria, British Columbia, Canada ORC gang of 5 arrested after hitting 7 stores including Lululemon. Five people suspected of being an organized ring of shoplifters from the lower mainland were arrested at the Swartz Bay ferry terminal Saturday. Five people were arrested by Victoria Police with the help of Sidney RCMP. A Budget rental van with in excess of $30,000 worth of merchandise was seized. Police say the merchandise included 71 pairs of Lululemon pants and nine leather jackets. At least 7 stores were hit. Police say the merchandise will be returned to the stores. Jordan Stout manages Still Life boutique on Johnson Street. He says in the early afternoon downtown merchants began reporting the shoplifting incidents to police and to other stores. "It was entire sections of their stores -- it sounded like a group of people doing it, maybe using a distraction. Then after the people had left [the merchants] realized an entire rack had been just lifted out of the store or an entire couple of shelves of merchandise." He says they avoided getting hit after being tipped off by a jewelry store on Government Street. "They let us know there was a crew of people in the neighborhood that were doing a little distracting and scooping of goods, so we were aware of it a bit earlier in the afternoon and let some of our neighbors know." The three men and two women are all from the lower mainland and well known to police. They will be held for a telebail hearing Sunday. They could be charged with theft and possession of stolen property. Police allege the group used tactics to distract store employees, then went into storerooms or simply scooped up goods from shop floors. (Source cfax1070.com)
UPDATED: Fraud ring strikes Target stores in 11 counties in Pa. and Delaware NORRISTOWN – Two men have been charged with operating a fraud ring that used fake UPC labels to defraud Target stores in 11 counties, including Montgomery, Chester, Berks and Delaware, out of more than $24,000. Target stores that were victims of the alleged thieves included those in Pottstown, Plymouth Meeting and Cheltenham in Montgomery County; Exeter, Muhlenberg and Wyomissing in Berks County; Malvern in Chester County; and Springfield in Delaware County. Damian Alexander Gasdaska, 35, of Phillipsburg, N.J., and Eugene Joseph Romano, age unavailable, of Center Valley, Lehigh County, were charged Thursday with corrupt organizations, organized retail theft, dealing in proceeds of unlawful activities and conspiracy in connection with the alleged fraud ring that operated between February and July 2011. "Sometimes we see theft cases where people are living very high on the hog, with very luxurious items. These people were just using the money to live. This became their job," alleged Montgomery County District Attorney Risa Vetri Ferman, whose office is prosecuting the crimes. "Instead of doing legitimate work and instead of just earning an honest day's wages for an honest day's work, they were stealing and using the money to live." Authorities alleged the thieves would use fake UPC, or Universal Product Code, labels to purchase items, at well below their actual cost, and then sell the items for profit on eBay. Authorities estimated that since 2008, Gasdaska's corrupt organization collected more than $172,000 in revenue by selling the stolen items on eBay. "That's quite a considerable living. That's an enormous amount of money," Ferman alleged.
In addition to Gasdaska and Romano, authorities are still searching for several unidentified accomplices in the fraud scheme. As part of the scheme, the men allegedly created UPC labels that identified certain merchandise for sale at Target stores. Gasdaska and his conspirators visited the stores and secretly affixed those UPC labels to much higher-priced Target merchandise from the same brands, causing the cashier and cash register to unknowingly "under-ring" each item, allowing them to purchase the merchandise at a small fraction of the actual retail price, authorities alleged. "They would usually target the youngest cashiers who might not either care or be aware of these price differences and then they would purchase items at the lower price point," Ferman alleged.
For example, at the Exeter, Wyomissing, Cheltenham and Plymouth Meeting stores the thieves purchased a $549 Dyson vacuum cleaner for $109 by using fake UPC labels, according to court papers. At stores in Pottstown, Malvern and Springfield, Delaware County, the thieves purchased Medela breast pumps, which normally sold for about $280 for about $35, according to the criminal complaint. The men also purchased Bose speakers and home theaters and even special Lego sets at reduced prices during the alleged scheme. After purchasing the items, the men then placed the items for sale online by creating fraudulent eBay accounts to sell the items to the unsuspecting public "at a lower than retail price but much higher than the price that they paid," Ferman alleged. "Gasdaska and his alleged accomplices used false and stolen identities to carry out their scheme while hiding their true identities," said Ferman, alleging Gasdaska was able to transfer the sales revenues to an online account and then to a personal bank account which also were opened using fraudulent information. Gasdaska was caught laundering the proceeds from a bank account to his personal checking account by using Walmart "Moneygram" money orders, authorities alleged. During the investigation, authorities obtained video surveillance that depicted Gasdaska and his alleged accomplices carrying out the scheme.

Authorities uncovered 46 individual retail thefts from Target stores in the 11 counties between February and July, according to the arrest affidavit filed by Cheltenham Detective Daniel M. Schaefer. The stores also were located in Lehigh, Bucks, Lackawanna, Lancaster, Luzerne, Northampton and Philadelphia counties, according to court papers. "I think they picked Target because of their own comfort level, maybe they knew the stores. There's certainly nothing about Target that would make them an easier mark or an easier target than anyplace else," Ferman said.

"That's why this is such an important message to get out, right now as we approach the holiday season. Retailers need to be aware of this sort of a scheme and take precautions to make sure they do not become victims. The thieves out there are incredibly clever, they are sophisticated and manipulative and smart and they're looking for ways that they can cheat and steal and so retailers really need to be very mindful of those prospects and of those risks out there," Ferman added. Ferman recognized Target, Walmart and eBay "for the extensive cooperation and valuable assistance" they provided to law enforcement during the investigation.

The case will be prosecuted by Deputy District Attorney Steven Latzer. Lehigh County District Attorney James B. Martin joined Ferman at the news conference. "Organized retail theft really knows no boundaries - it's a significant problem that we all face," Martin said. "Hopefully, we'll send a message to people who are like-minded that law enforcement is onto this and we're working very hard to curtail it." Cheltenham detectives began the investigation after Target loss prevention officials reported their suspicions about the alleged scheme after observing Gasdaska in the Cheltenham store on Shoppers Lane, court papers indicate. "Once this was discovered, they were able to go back over their records and find transactions and find video surveillance -- so they were able to gather information and evidence from the stores but it took somebody paying attention, somebody catching it," Ferman said.

Atlanta family hit 15 Target stores in theft scam Alpharetta GA Nov 9 2011 Store security and police in Alpharetta have busted an alleged family shoplifting crew that targeted Target stores across the metro Atlanta area, Channel 2 Action News reports. About 6 p.m. Saturday, security spotted five people – including two juvenile girls – trying to steal more than $1,700 in CDs, DVDs, clothing, handbags and a bottle of Dove soap from the Target at 6000 North Point Parkway, police said. "This family/crew is known to Target loss prevention around the metro area," police said. They allegedly have hit 15 Target stores – and the store in Alpharetta twice. (Source privateofficerbreakingnews.com)

Two arrested for their roles in a national identity theft ring that stole over $9 million. Robert A. Hill, 49 years old, formerly from Emanuel County, along with Robert A. Smith, 46, were taken into custody in Atlanta Wednesday, Nov. 2. for their roles in a national identity theft ring. According to the investigation, Hill and Smith were among several suspects across the country who obtained fake driver's licenses under victims' names and used those identities to apply for credit at big box retailers, including Target, Sam's Club and Walmart. After buying expensive items at these stores, investigators said the suspects would sell them on eBay. They said Hill had been involved in this scheme for more than 15 years and had stolen about $9 million from his victims. The Cherokee County Sheriff's Office assisted U.S. Secret Services agents with the case, as several of Hill and Smith's apparent victims lived in Cherokee County. The investigation began when a Cherokee resident reported someone opening credit card accounts in his or her name. "Identity fraud is a growing crime in the U.S. today," Cherokee County Sheriff Roger Garrison said in a statement. Cherokee County investigators seized several pieces of evidence during their investigation, including a 1999 Lexus, a Harley-Davidson motorcycle and more than $91,000 in cash. As of Thursday morning, Hill was out of jail on $110,400 bond. Smith remained in custody with no bond. Police expect to make more arrests in this case. (Source forest-blade.com)




Do you have a seat at the table?
submitted by Sharon Dindal, Meijer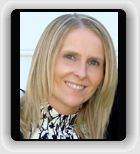 Do you have a seat at the decision-making table? How many times have you heard someone say "do they ever consult LP when these decisions are made?" Or maybe as a loss prevention leader you've thought to yourself "they never include me when they make decisions affecting the company." If you are consistently asking yourself and others those questions, then ask yourself why? Loss prevention leaders possess experience, passion, drive, intuition, inspiration, and competitive spirit, amongst other strong attributes. Aren't these the qualities that are looked for in other leaders in the company that make decisions?
The real question is how are you influencing the leaders around you to see the value you add to the company? All of the characteristics found in a seasoned leader are a great foundation to build on, but your focus should be on how you move from being a "necessary evil" to an essential piece of the profit puzzle. A true decision making partner that has a seat and a voice at the table. Some of you have already perfected the skill of making yourself important to an organization; you know the secret. But are you sharing that knowledge with others? Read the headlines. Companies are downsizing in this weak economy and many LP jobs have and will be eliminated. The greatest threat to loss prevention is often the lack of strategic planning and inability to make the department relevant to the business. It's not easy; it takes hard work, commitment, a good mentor and a lot of politics.
Cultivate great relationships, even with people you don't like. The relationships you foster will mold long-term opinions of who we are and what we do. Lead like a business owner, because you own your business, your reputation and your worth. Don't find yourself operating in a silo. Explore other areas and learn something outside of your expertise. Remember, you share the same business goals as your partners, and your knowledge and influence in areas outside of LP can pay huge rewards down the road. Challenge yourself to be a holistic leader that can affect teams at all levels in the organization. Don't get so lost in just describing what is wrong, but instead concentrate on how you solve problems and recommend solutions. Teach, coach, train, mentor, and be something to others as you will develop yourself in the process and add value to the business.
A final thought, when you walk into a store or office and the look on faces is one of fear, anger or frustration, you still have relationships to develop. Gauge success on people not fleeing when you enter a room and instead telling you how invaluable you are because you are a true partner and a problem solver.