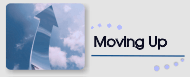 Marty Andrews, CFI, who has been with Vans for 4 years in a Regional LP Mgr role, has been promoted to Corporate Loss Prevention Mgr for Vans US/Mexico/Canada. Marty was with Nordstrom for 6 years before coming to Vans in progressively responsible LP positions. He has earned his CFI designation and is certified in Wicklander & Zulawski Advanced Interview and Interrogation Techniques and The Reid Technique of Interviewing and Interrogation. Congratulations, Marty!
Following a public controversy this summer, Apple's VP of global security, John Theriault has left the company. Theriault, who has served as Apple's head of security operations since 2007, was in charge when news broke that security officials for the notoriously private company had impersonated police officers in order to search the home of an individual who was believed to have recovered a lost prototype for the now-released iPhone 4S. Prior to joining Apple, where he led an anti-counterfeit team in 2008, Theriault worked as Chief Security Officer and VP at Pfizer Inc. after serving as a special agent in the FBI. (Source hollywoodreporter.com)
Launched in August the new Target.com has crashed 5 times and two weeks ago lost their pyramid leader as well. Those are big problems going into the holidays. (Source internetretailer.com)
Last Wednesday Los Angeles Police bomb squad near a shopping center in Tarzanna, Calif. arrested a man, saying he had assembled an "incendiary device" and was likely only moments away from exploding. A bomb squad robot pulled an item out of the suspects SUV that was a large incendiary device -- meant to explode and start a fire inside the SUV. The device was hooked up and ready to be detonated, officials said and Gaddy was likely only moments away from setting it off. The bomb squad evacuated several stores in the area, blocked off traffic on Reseda and Ventura boulevards for several hours. The roads were re-opened just before 6 p.m. (Source ktla.com)
Former police officers in Australia created a national anti-theft interactive website for retailers - www.whotube.com so retail businesses can register and upload their CCTV footage directly to the website. The website is also set up to email notifications to businesses when another business in the same postcode posts footage of shoplifters, so they can be aware of what's happening nearby and be prepared if that person walks into their shop. (Source news.com.au)
The CIA is monitoring up to 5 million tweets a day, poring over Facebook and blog posts, and watching other social networks from a nondescript facility in a Virginia industrial park. A CIA team known internally as the "vengeful librarians" that numbers in the hundreds gathers information in multiple languages to build a real-time picture of the mood in various regions of the world. (Source csoonline.com)
53% of companies recently surveyed in North America said that insufficient security staff is their number 1 problem in dealing with cyber threats. The IT security industry is booming with opportunities and has grown 27% in just the first six months of this year alone. (Source csoonline.com)
With the number of midnight shoppers doubling last year over 09' and 24% hitting the stores before 4 a.m. "you can be sure that more people will be staying up to go shopping rather than setting their alarms to wake up before the sun." More and more retailers are opening at midnight and the shoplifters will be out in force. Is your LP coverage there? (Source nrf.com)
UK fraud study shows that over 10% of employees who were dismissed for fraud "had the potential to be involved in serious organized crime." Of the 911 employees filed with the CIFAS Staff Fraud Database 94 were "high risk" fraudsters with 10 confirmed and 31 considered likely to be involved in serious organized crime. The UK's study's are an excellent model to use for North America due to the similar cultures, socio-economic status, and the smaller population that allows for easier and quicker testing. Therefore we can surmise the same numbers basically hold true for North America. With that in mind 10% of those dismissed for fraud can be potentially linked to organized crime. Look a little deeper on your next case. (Source theretailbulletin.com)
U.S. employers advertised more jobs in September than at any other point in the past three years, with 3.35 million job openings, a hopeful sign that job market is slowly improving. (Source Associated Press)
Adidas has revealed that its websites were the target of a "sophisticated, criminal cyber attack" last week. It insisted, however, that there is no evidence that any consumer data has been compromised. (Source csoonline.com)
Wild AK-47 shoot out in Chicago retail store, The Connect, last week kills 4 in a robbery. The three suspects have been charged with first-degree murder. (Source go.com)

A sophisticated burglary crew operating in the Destin, FL market was apprehended with some high tech cellular jamming equipment shown here. If you have experienced a recent incident with a similar tactic, please contact Daniel Hafford (DHafford@coach.com) at Coach immediately. A few weeks ago the subjects cut all the phone lines in the center and then proceeded to "jam" the cell phone backup system virtually bypassing the alarm. Some good networking with the police has led to the arrest of 3 subjects and the recovery of some of the items. The jamming devices have not been seen previously by the retailer, police department or alarm vendor. Please note this is still an active investigation and the information is considered sensitive. (Source LP Alert and thanks to Dave Merrick, VP of Marketing for Vector Security, Inc. for submitting this article for the D&D Daily)

Internal Fraud On The Rise, Kroll's Annual Global Fraud Report Reveals. Fraud remains predominantly an inside job, according to the Kroll Annual Global Fraud Report released today. This year's study shows that 60 percent of frauds are committed by insiders, up from 55 percent last year. (Source darkreading.com)

The Los Angeles Area Organized Retail Crimes Association (LAAORCA) will be having their 3rd Annual 1-Day ORC Conference on Thursday February 16, 2012, at the Los Angeles Convention Center. LAAORCA's first conference was held in February of 2010 with 650 attendees; this year LAAORCA had approximately 900 attend its second conference. For this upcoming conference, LAAORCA is anticipating over 1,200 attendees and will be adding a golf tournament the day before the conference due to overwhelming success from last week's Holiday Golf Classic and requests from conference attendees. Anyone interested in becoming a sponsor or would like more information, please visit www.laaorca.org.
This Friday we continue our column on the Senior Vice President level in retail Loss Prevention and who has gone above and beyond! If you know anyone who's gone above and beyond please feel free to send us an email for inclusion at gusd@downing-downing.com

Reminder ...
Nationwide Test of the Emergency Alert System
will occur tomorrow, Wednesday, Nov 9, at 2 pm EST
via TV and radio stations
For more information, please visit www.FEMA.gov and www.FCC.gov

Please remember – Don't stress, it's only a test