Safeway drops shoplifting charges of the two-chicken-sandwich arrest of Mom and husband who forgot to pay that ended with their 2-year-old daughter being taken by Child Welfare Services. News reported it was an "over zealous store manager" that got carried away. Safeway President of Northern California operations, Karl Shroeder, called them and apologized. (Source hawaiinewsnow.com)

Aggressive moves in recent years have placed Toys R Us on a path of resurgence. Buying up failing rivals, cutting costs, building an online presence and ramping up exclusive offers have positioned the retailer to regain lost market share. That's no small feat for a company once marked for death as specialty toy retailers crumbled under pricing pressure from Wal-Mart and Target. And the Asset Protection program, now led by Chris Gillen, a former Home Depot AP executive, has begun to build a "best in class" investigations team which is led by newly-hired Mark Shoemaker, National Director of Investigations at Toys R Us, a former long-term Target AP executive. (Source washingtonpost.com)

Strong Halloween business helped propel chain store sales to their best gains in months, last week growing 3.0% over the prior-year period during the week ending Oct 29th according to the ICSC's report. The Johnson Redbook Index saw same-store sales increase 5.2% for the final week of October, the largest gain since the 2nd week of July and following a 4.1% gain the prior week. Strong results all things considered. Let's hope it keeps up thru the holidays. (Source retailsails.com)

Americans' urge to shop is overriding anxiety about the economy. While household-sentiment measures are at levels typically observed during a recession, an increase in spending during the third quarter boosted growth to the highest level of the year, Commerce Department figures showed Oct. 27. "Consumers are scared to death, but they are still spending." (Source Bloomberg.com)

Standing in line may be a thing of the past. Eventually, retailers could enable technologies that allow customers to gather the products they want and pay for everything with a single swipe of a mobile device from anywhere in the store and exit without ever queuing up. (Source theatlantic.com)

The total redemption value of mobile coupons will exceed $43 billion globally by 2016 as coupons are increasingly delivered via mobile apps; this is an eightfold increase from $5.4 billion in value to be redeemed this year, Juniper Research predicts. A major force as well as a major potential for fraud. (Source internetretailer.com)

As if flash mobs haven't already proved to be dangerous, Wal-Mart is creating social networks "on the fly" where consumers will be able to use their mobile phones to interact with other shoppers in the same store, asking questions and answering questions, seeking and giving opinions and deals. Certainly a natural evolution, however, the LP implications are there. (Source internetretailer.com)

Winn-Dixie Stores on Monday reported a $24.1 million loss on sales of $1.6 billion for the 12-week fiscal first quarter that ended Sept. 21. Identical-store sales improved by 3.3% compared with the same period last year. (Source supermarketnews.com)

"Operation Strike Out" ICE's one-month federal investigation seizes 58 commercial websites that allegedly sold and distributed counterfeit sports paraphernalia which commenced at the October beginning of Major League Baseball's American League Championship Series and confiscated counterfeit items infringed on the copyrights or trademarks owned by the National Basketball Association, the National Football League128National Football LeagueApparel / AccessoriesOnline Sales:$139,150,000Growth:15.0%See More. and the National Hockey League as well as Major League Baseball. (Source internetretailer.com)
Shoplifting at retail outlets is the number one crime in the city of Sherman, Texas and Sherman police are hosting meetings to share information with local retailers to make more arrests, and it's already working. (Source kxii.com)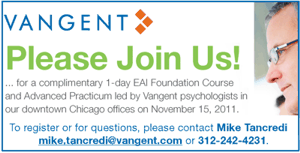 PayPal President Discusses Cloud Technology & Retail Sales Opportunities

Scott Thompson, President of EBay Inc.'s PayPal unit, talks about the company's plan to expand its cloud-based mobile-payment system to U.S. & European retailers and the outlook for use of near-field communications (NFC) technology for the system. Previous comments include, a vision for mobile as a "wallet in the cloud" which customers select any one of their payment instruments to make a purchase; credit card, debit card, particular bank account, etc. But this vision isn't just for smart phones, as PayPal wants to expand to every other internet-connected device, including set-top boxes, TVs and even billboards. Example, PayPal would like to be a payment option embedded in signage advertising a particular movie – just tap the sign and purchase tickets right there on its digital screen. It could also show up in signage related to local transit systems, too, so you could use PayPal to buy your train ticket or subway pass. More to come ... Click here for full article


For further information on PROACT email inquiries to; PROACT@eBay.com
Economic losses in Quebec retail businesses, 2010- 2011



MONTREAL, Oct. 18, 2011 /CNW Telbec/ – At a news conference held today, the Conseil québécois du commerce de détail/Retail Council of Québec (CQCD) released the results of a biennial survey on economic losses incurred by Quebec retail businesses. The survey, conducted by Altus Group on behalf of the CQCD, covers chains and independent retailers but excludes automobile dealers.
• Levels of retail losses – In 2010-2011, Quebec's retail sector registered annual economic losses of nearly $800 million. Stores of basic consumer goods* suffered the greatest losses, estimated at over than $418 million per year. Semi-durable and durable goods** are in second place, with annual losses of over $166 million.
* Basic consumer goods: Supermarkets and grocery stores, convenience stores and specialty stores, pharmacies.
** Semi-durable and durable goods: Furniture, home furnishings, computers and software, home electronics and appliances, home centres and hardware stores, specialized building materials and garden stores, sporting goods, hobby, book and music stores, general merchandise stores, department stores.
• Sources of the losses – Shoplifting accounts for 38% of losses incurred, while 36% are attributable to theft and fraud by employees. Consumer fraud constitutes 8% of all losses. Administrative errors and suppliers frauds or errors also represent 15%.
• Characteristics and motivation of shoplifters – The majority of shoplifters are adults, 53% men and 33% women. Teenagers (aged 13-17) make up 12% of the shoplifters. Personal use of the item stolen is the main motive for shoplifting (42%) and internal theft (50%). Gang affiliation is the motive for 15% of acts of shoplifting and 4% of internal thefts.
• Cyber fraud – Among those retailers (59%) that offer their customers the opportunity to purchase goods through their Internet site, 77% were victims of credit card fraud and 6% experienced other types of fraud.
• Prevention tools used – Human prevention measures most used by retailers include employee training/awareness (83%), control or monitoring of receipt of goods (55%), handbag checks (50 %), and "mystery" shoppers (50%).
Physical prevention measures. Safes are still one of the methods most widely used by retailers (78%), followed by anti-theft signs (68%), cables, locks, chains, etc. (58%), and surveillance mirrors (48%).
Electronic prevention measures. Traditional alarm systems (83%) and closed-circuit cameras (73%) are still retailers' first and second choices for electronic theft-prevention measures. Anti-theft tags are in third place, at 55%, and security devices for merchandise displays are used by 53% of retailers.

In the next twelve (12) months, retailers intend to focus mainly on employee training/awareness (18%), handbag checks (18%), "mystery" shoppers (13%), and the surveillance of the collection of waste (13%), as effective prevention tools.
• Decrease in the number of incidents – Overall, 32% of retailers estimate that the number of incidents has decreased by 22 points of percentage compared to the previous survey (2009). Moreover, the average value of the goods lost through shoplifting is $247, $20 higher than in 2009 ($227), for an increase of 8.8%.

"Prevention is still the best way to combat this scourge that shoplifting represents, as this is a costly problem that concerns us all" notes the CQCD's president and CEO, Me Gaston Lafleur.

This survey carried out between June and September 2011 and polled respondents representing 115,800 employees working in more than 3,750 stores in Quebec. The survey respondents' sales are estimated at more than $23 billion in 2010 in Quebec alone.

The Conseil québécois du commerce de détail/Retail Council of Québec (CQCD) is proud to promote, represent and enhance the image of the retail sector and the retailers who belong to it in order to ensure the development and prosperity of the sector. The CQCD is an association of retail and distribution businesses representing more than 70% of retail-related activities in Quebec and is an indispensable voice for this major sector the economy.


For further information:
Gaston Lafleur
President and CEO
Conseil québécois du commerce de détail / Retail Council of Québec
E-mail: glafleur@cqcd.org
Tel.: 514-842-6681 , ext. 204
(Source newswire.ca)