FTC Issues Facial Recognition Use Guide Best Privacy Practices for Facial Recognition Technology Use. The FTC on Oct. 22 issued a report as a reminder to businesses and other organizations to protect consumer privacy as they utilize the biometric technology to invent innovative commercial products and services. Among the FTC's recommendation is that companies using the technology should: Design services with consumer privacy in mind; • Develop reasonable security protections for the information they collect, and sound methods for determining when to keep information and when to dispose of it; • Consider the sensitivity of information when developing their facial recognition products and services - for example, digital signs using facial recognition technologies should not be set up in places where children congregate. (Source govinfosecurity.com)

Sears Holdings approves spin-off of Canada business Sears Holdings' board of directors has approved the previously announced spin-off of a portion of its interest in Sears Canada Inc. They own 95.5% and are selling 44.5% and keeping a 51% stake. They've spun off Orchard Supply and Hometown stores already. (Source retailingtoday.com)

Showroomers exhibit more loyal behavior than non-showroomers, making them an ideal target for retailers. Showroomers are more likely to participate in loyalty programs, are more willing to trade personal details for rewards, and are more interested in mobile commerce. Aimia's research shows the typical American showroomer is male, owns at least two digital devices, is active in social media, and is excited by mobile commerce. (Source canadiangrocer.com)

Chinese e-retailer opens 1,000 virtual stores Yihaodian, one of China's top e-commerce websites, has launched 1,000 virtual 3-D stores overnight. The stores are located by some of China's most iconic landmarks as well as in front of several of Yihaodian's brick & mortar competitors. People with the Yihaodian Virtual Store App on their smartphone can see a fully stocked supermarket when they walk by the virtual stores in Shanghai, Beijing, Guangzhou and Shenzhen. Visitors without the smartphone app won't even notice the store. They'll just see the office open space, parks and college campuses surrounding it. Yihaodian's virtual stores are the first to use GPS location tagged augmented reality buildings where consumers can actually go shopping. (Source canadiangrocer.com)

UK's retailer Asda warns shoppers over fake gift card email by identity thieves Some Asda customers have received an email telling them that they have won an Asda gift voucher worth between £50 and £1,000. The email with the subject "You have received a gift card from us" asks shoppers to click on a link to a website where they are asked to enter personal information such as name, address, date of birth, email address and mobile phone number. The website promises to enter customers into a prize draw to win a year's free shopping at Asda. (Source theretailbulletin.com)

The FTC's new push against the rise in "Total Identity theft" where thieves assume the victim's persona completely To protect against identity theft, the Federal Trade Commission urges Americans to follow the "three D's" - deter, detect and defend. Police say people who are in the country illegally are using stolen social security numbers to get a job and other services. (Source kctv5.com)

Active shooter training exercise at Wrentham Village Premium Outlets in Wrentham, Mass. this Sunday We will be conducting an active shooter training exercise. We progress through different critical incidents during the exercises," Police Chief James Anderson said. "We will be joined by other law enforcement agencies and the Wrentham Fire Department. The exercise, which is closed to the public, will take place Sunday after the mall off Route 1A closes at 6 p.m. Police will be briefed at 6 p.m. by members of the Metropolitan Law Enforcement Council (MetroLEC), a regional law enforcement group made up of members of over 40 police and sheriff departments in the south metropolitan Boston area, in the community room of the Public Safety Building before heading to the mall. (Source thesunchrohnicle.com)

Paid Sick Leave: Coming to a Town Near You Most of these proposed and enacted mandates would require that not only full-time employees be offered paid time off, but also part-time and temporary or seasonal employees, leaving many small businesses operating on narrow margins -- including convenience stores. Over the past couple of years, paid leave initiatives, laws and measures have popped up in cities across the nation, including Seattle, Orlando, Philadelphia, Miami, Denver, New York, San Francisco and Washington. Statewide mandates have been proposed in California and Connecticut. (Source csnews.com)

"Midnight Madness is happening," according to a statement from the management at Wrentham Premium Village Outlets While the approval required the installation of 10 security cameras before the event and which the mall indicated it would do, other conditions requested by mall officials weren't supported and mall attorney Larry Kaplan said he had to confer with his client. (Source thesunchronicle.com)

Cybercriminals sell access to compromised corporate systems A service discovered in the criminal underground is renting access to thousands of corporate servers that have been hacked through Windows software that lets people control computers remotely over the Internet. Dedicatedexpress.com is renting access to nearly 17,000 computers that have been compromised through Microsoft's Remote Desktop Protocol, the blog KrebsonSecurity reported Monday. (Source csoonline.com)



Private retailers see a rise in liquor thefts. Just months after Washington state got out of the liquor business, private retailers are seeing more and more liquor bottles disappearing from their shelves. "Liquor thefts are way far and above the liquor sales," said Tacoma Police Department's Scott Stanley. The thefts aren't just a problem for the stores selling the liquor, they're a problem for the honest customers that are seeing a rise in price to make up for the losses. But now, retailers are looking for a way to fight back. (Source q13fox.com)


Major League Baseball, Buyer Beware: Feds warn counterfeit sports gear sales could be on the rise. Homeland Security Investigators are preparing for the big event, high profile games can bring out counterfeiters. Federal investigators warn metro Detroiters to know what they're buying when they purchase sports gear for their favorite teams. William Hayes, acting special agent in charge of Immigration and Customs Enforcement in metro Detroit told Local 4 there could be more incidents of counterfeit goods being sold right now. "Anytime there is a big event such as the championship series, high profile football games etc., counterfeiters are typically out there selling their wears and again depriving the legitimate owner of the profits that they're entitled to". (Source crainsdetroit.com)



Facebook sued by an NFL merchandise retailers for running knock-off ads. Krystal's NFL Shoppe, based out of New Mexico, states that the social medial giant displayed ads for seemingly authentic NFL products, such as a Nike NFL Jersey for $21. It turns out the products were Chinese knock-offs. (Source businessinsider.com)




$15M counterfeit check gang busted in the UK following raids in Scotland and Yorkshire Printers and printing equipment, as well as heroin and crack cocaine, were seized in Blantyre, Glasgow, and Hamilton, as well as south of the Border. Police also recovered about 100 books, each with up to 50 counterfeit checks, which they believe would have been used in frauds worth more than £5m ($7.5m U.S.). (Source scotsman.com)

Two plead guilty in Birmingham federal court in six-state counterfeit card scheme. A Bulgarian man and a Florida woman, also originally from Bulgaria, pleaded guilty in federal court to a multi-state operation in which they secretly skimmed bank customers' identification at ATMs and used the stolen information to create hundreds of counterfeit debit cards, both sentenced to more than 10 years in prison yesterday by a federal judge in Birmingham. Antonio Velikov, 41, and Mariana Biserova Pashova, 35, entered their guilty pleas before Chief U.S. District Court Judge Sharon Lovelace Blackburn to charges of bank fraud, possession of more than 300 counterfeit credit or debit cards, and aggravated identity theft. (Source al.com)

Creeping Theater Thief Costs Movie-Goers Tens of Thousands in Credit Card Fraud A man who may have stolen as much as $70,000 a week by slithering beneath theater seats while movies were playing and lifting credit cards from women's' pocketbooks was convicted Monday of fraud and identity theft crimes. Anthony Johnson, 49, and a string of accomplices used the stolen cards to collect thousands of dollars in cash advances from Connecticut's gambling casinos and to make tens of thousands of dollars more in retail purchases in Connecticut and elsewhere. (Source courant.com)

Police in Rincon, Georgia arrest two Miami men for credit card fraud. The Rincon police department has arrested two Miami men who tried to make purchases from the Rincon Walmart using counterfeit credit cards. Yosvani Jimenez Toledo, 40, and Yohandys Santoyo Alverez, 35, were arrested on Friday. Police Chief Phillip Scholl says the two have operated over the past few weeks in the Rincon Walmart, accumulating about $8,500 in fraudulent charges. They have been charged with financial transaction card fraud, forgery and party to a crime. (Source effinghamherald.net)

Naples, Italy uncovers a counterfeit shoe factory, poor wages and Child Labor. Two minor children were among the ten workers found manufacturing counterfeit Hogan shoes in Naples, Italy. Workers were paid 100 Euros ( $130) for a 40 hour week, where the factory produced 2,000 pairs of shoes per week. (Source gazzettadelsud.it)

AT&T and U.S. Cellular kiosks in the Martinsburg Mall, in West Virginia lose $23,000 to early morning thefts. The AT&T kiosk was reporting to a Police Officer the theft of $12,000 from under stock cabinets, when the Officer was then dispatched to another area of the mall to take a report from US Cellular for the loss of $11,000 in merchandise. (Source journal-news.net)



Update: Baytown, Houston area, Police release dash cam video of Deadly shoplifter chase; one teen dies. Six-teen year Shawn Williams was killed and his friend Shay Hollingshead remains in critical condition, following a traffic accident which was part of a high speed police chase of a shoplifter. The shoplifters, Shannon Joe Chauncey and Jennifer Jenkins were apprehended shortly after their vehicle struck the car of Williams and Hollingshead. (Source khou.com)


Charleston police arrest second man in Ross Store armed robbery. Charleston police arrested a second man in connection with an armed robbery at an Orleans Road store that happened earlier this month. The robbery happened about 9:15 p.m. on Oct. 11. Police say a man followed a Ross Department Store manager into the secured office and forced the employee to open the store's safe. The man fled the store with money and left the scene in a vehicle. Police arrested Lawrence Sylvester Chisolm, 47, Saturday and charged him with armed robbery. Police previously arrested Rodney Frazier, 48, on Oct. 13 and was also charged with armed robbery. Both men were held at the Charleston County jail. (Source live5news.com)


Police Investigating the Second Jewelry Store Robbery in Two Weeks at Market Street in Woodlands, Texas. This morning local law enforcement is investigating the robbery of Thomas Merkle Jewelers in The Woodlands that was broken into last night around midnight. A Tiffany's store was robbed in the same shopping center on October 10. There is on-site security at the business, and investigators are trying to understand how the robbers slipped past them. (Source khou.com)


Danbury man charged with robbery at Marshalls. Two suspected entered the Marshalls store in Danbury with the intent to commit a robbery. When one suspect was apprehended by Loss Prevention for shoplifting, the second suspect returned to the scene and assisted his co-conspirator. A fight with Loss Prevention ensued and the shoplifter was able to get away, the other suspect who came to help his friend was arrested and now faces second-degree robbery, conspiracy breach of peace, interfering with the duties of a police officer, conspiracy to commit fourth-degree larceny and first-degree threatening. (Source newstimes.com)



Truck smashes down the wall of a Michigan convenient store, for booze and cigarettes. A stolen truck was used to smash out the front of local convenient store; a second suspect is seen jumping over the pick-up truck grabbing only a few packs of cigarettes and a few bottles of alcohol. The driver, an 18 year old has been arrested, police are developing the case on the second suspect. (Source fox17online.com)


Three robbery suspects, including one who was trying to hide in a trash can, are arrested in Fontana. The incident began at about 12:30 p.m., when three men entered the Royal Market. Two of the men pointed handguns at the clerk who was working in the store and demanded the money from the register. The clerk opened the register and the robbers took about $250 in cash. Before leaving, they also took several packages of cigarettes. Once the robbers ran out of the store, the clerk called the police. The men had all gone in different directions; however, Fontana P.D. officers responding to the location were able to quickly locate all three of the suspects nearby. (Source pe.com)

Robber with toy gun hits jewelry store in Houston, TX Investigators said the robber pepper-sprayed the off duty police officer working security there, pulled out a gun and demanded that the employees open the jewelry cases. Officials said the gun turned out to be a plastic toy. the off-duty officer fired her weapon at the suspect several times. It's not yet known if the suspect was wounded. The robber escaped through a back door. (Source click2houston.com)

Two other jewelry stores robbed One Friday morning in Raleigh, N.C. and one where shots were fired by the robbers in Greenbriar Mall in Atlanta Sunday afternoon. (Source ajc.com)

Quarterly Same Store Sales Results

Coach Q1 up 5.5% with revenue up 11%
Tuesday Morning Q1 up 1.7% with net revenue up 1.3% and with a net loss of $7M


First Annual LAAORCA Softball Tournament
The Los Angeles Area Organized Retail Crimes Association (LAAORCA) is excited to announce its 1st Annual Holiday Soft Ball Tournament at Big League Dreams Sport Complex, 2100 S. Azusa Ave, West Covina, CA on Wednesday November 14, 2012. The event will promote competitive spirit among LAAORCA Members.

Additionally LAAORCA is proud to announce a newly established partnership with Para Los Niños (PLN) and will be hosting a Toy and Clothing Drive at the Tournament in support of PLN's Family Service Program. LAAORCA encourages all participants and members to bring a new unwrapped toy or clothing to the event.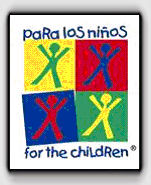 LAAORCA will donate all toys and clothes to PLN. The toys collected will be for ages ranging from newborn to 5 year old and clothing items to range from newborn to adults.

Para Los Niños is a nonprofit organization that has worked for more than thirty years to create academic success and social well-being for children. For more information please visit http://www.paralosninos.org.

Please come and be part of this great new event, have fun, and join us in giving back to our community. For more information, please visit www.events.laaorca.org. If you are interested in sponsorship opportunities for the tournament, click here.