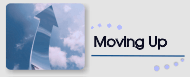 Clark Craddock was promoted to Director of Loss Prevention for the Walking Company Holdings Inc. After being honorably discharged from the Marine Corps, Clark began a career in Loss Prevention, starting with pipe line investigations at Gap Inc. In 2000 he joined Stein Mart as an Area LP Specialist. Clark has spent the last six and a half years at The Walking Company Holdings Inc., where he was previously a Sr. Regional Loss Prevention Manager. Congrats Clark!
Tyco Integrated Security can focus "entirely on delivering leading security solutions to our commercial business clients," Says Jay Hauhun, chief technology officer, VP industry relations for Tyco Integrated Security in an interview with Security Systems news this week. With Tyco now a standalone company, it will be easier for Tyco Integrated Security to research and deploy new technology. Expect more cloud, mobility, and analytics offerings; NFC on the horizon. (Source securitysystemsnews.com)

Sears Holdings Corporation national Loss Prevention conference this week

Each year Sears
Holdings Corporation, comprised of both Sears and Kmart, brings together their entire District and Regional LP teams for an annual 3 day meeting. The days are packed with sessions that include presentations by various members of Sears senior management team and a number of educational and informative topics that generate and promote an interactive environment that facilitates growth and development both individually and collectively. This year we were honored to have been asked to address the group and talked about the evolution of the LP industry, about how expanding and applying the term "reinvention" to their day to day functions can give them the opportunity to reinvent their LP efforts, about how LP's role as a service provider requires a different mind set and approach, and about how being a student of retail is a key to their career development.
Retailers report slower sales growth in Sept Americans slowed down their spending in September as they took a pause after wrapping up their back-to-school buying, according to monthly reports from major retailers released Thursday. Still, analysts say spending was fairly strong for the month. That is an encouraging sign for retailers as they're preparing for the upcoming winter holiday season. This should set up to be a good holiday season," said Ken Perkins, president of Retail Metrics LLC, a research firm. "Consumers needed to take a breather once the back-to-school season is over." (Source Associated Press)

"Fresh & Easy needs to do better," Tesco says of their U.S. brand. "We need more from Fresh & Easy [because] as it turns out, sales growth wasn't as strong [as expected] So they're cutting growth, constraining capital investment, and focusing on trying to get more stores to "cross over into positive territory." Fifty-five of their 200 stores are delivering positive cash contributions. They've cut jobs, reduced budgets and said they're committed to it as recently as last month. But how long will that last? (Source supermarketnews.com)

ADT Debuts as an Independent Public Company Following Spinoff from Tyco International ADT Corp. returned this week to the public equity markets as an independent company after completing its spinoff from Tyco International Ltd. ADT begins its next chapter as one of the most well-known and trusted brands in the security industry, with $3.1 billion in 2011 annual revenue and 6.4 million customers. (Source yahoo.com)

The United States Senate passes the "Safe Doses Act" to combat organized large-scale theft of medical cargo and pharmacy robberies The new law, which is awaiting Obama's signature, entitled Strengthening and Focusing Enforcement to Deter Organized Stealing and Enhance Safety Act, is to combat large-scale theft of pre-retail medical cargo before they enter the stream of commerce. The legislation increases sentences for the theft, transportation and storage of medical product cargo, enhances penalties for those who knowingly obtain stolen medical products for resale, and increases sentences when harm occurs or trust is broken (such as when a defendant is employed by an organization in the supply chain). The bill also addresses the increasingly serious problem of the theft of controlled substances from pharmacies. (Source freightwatchintl.com)

U.S. Bureau of Justice Assistance gives 13 jurisdictions $2.4M in grants to combat the purchase & sale of counterfeit & pirated goods The grants will assist 13 jurisdictions around the country in enforcing criminal laws related to IP theft, through improving their ability to enforce, investigate, prosecute and implement prevention initiatives that address IP crimes. The grants include providing reimbursement of expenses incurred in performing criminal enforcement operations, such as overtime payments, storage fees for seized evidence, training and technical assistance. (Source infozine.com)

Chinese theft of valuable U.S. trade secrets, often obtained by sophisticated cyber-attacks, is becoming a more serious problem "It has risen substantially in importance over the last year, year and a half," Jeremie Waterman, head of the U.S. Chamber of Commerce's China division, told a U.S. government panel hosted by the U.S. Trade Representative's office. In one recent case, two Chinese citizens in Kansas City, Missouri, were charged with attempting to pay $100,000 for stolen trade secrets from Pittsburgh Corning Corp, an affiliate of PPG Industries Inc and Corning Inc, at its Sedalia, Mo. facility. The Justice Department said the pair were trying to purchase the trade secrets so a rival plant could be opened in China. (Source yahoo.com)

2012 Bit9 Cyber Security Research Report IT whitepapers - published by the International Data Group releases their 2012 Cyber Security research report that included over 1,800 IT professionals surveyed about cyber threats and how they view the future. For anyone interested in advancing your knowledge base on cyber security this may be an interesting read. (Source itwhitepapers.com)

Active Shooter response at HUB Mall shootings in Alberta on June 15th was "timely and appropriate" where 3 co-workers were killed and 1 security guard injured. Being that this event happened on the University of Alberta's campus mall the process was reviewed by the University's VP of Risk Management Services and looked at how the University handled the initial threat and the process of notifying students. A third party is now working on a report about how the University interacted with Edmonton police during this emergency. Details on that report are expected later this year. The full report is available here. For those of you looking to merely study such incidents and learn this is a great case study. (Source scribd.com)

"Operation Holiday Hoax" nationwide federal crackdown on counterfeit goods last year gets one store owner 44 months in prison & proves Chinese Organized crime is involved in our market. Owning and operating the "New Discoveries" store in Philadelphia this Chinese legal alien was selling mostly counterfeit goods and had over 3,200 items in his store when the fed's raided his store worth $1.2M. Speaking through a translator, the store owner told the judge he knew he had done "something terribly wrong" but said he needed the money to survive. His resolve to stand alone for the crime appeared to crack just as the judge was prepared to announce his sentence. Through his interpreter, Zheng began talking about cooperating. His lawyer, Scott P. Sigman, then asked the judge to seal the hearing transcript. After the proceeding ended, Sigman said Zheng maintained that he was "just a small fish in a big pond." Basically proving that organized Chinese crime is involved in the U.S. market. (Source philly.com)

North Carolina high-end commercial mower and landscape equipment theft ring busted A Thomasville man was one of several people charged by a regional task force in connection with thefts of John Deere and other high-end commercial mowers and landscape equipment. Thorne was involved in a theft ring that operated from the North Carolina coast through Davidson County. Arrests have also been made in Pitt and Beaufort counties. Investigators say several hundred thousand dollars worth of lawn mowers, side-by-side UTVs, utility trailers, four-wheelers and other lawn equipment were stolen by the organized group that would take orders and sell items for about half the retail price. Some of the stolen items have been recovered. Investigators have information regarding possible locations of other stolen property. For more info. call the Randolph County Sheriff's Office (336) 318-6699. (Source courier-tribune.com)

Stolen Quebec maple syrup possibly found in New Brunswick. The 400,000 pounds of syrup was seized by Quebec provincial police and the RCMP from S.K. Export in Kedgwick, N.B. The syrup is believed to be linked to the high-profile theft of $30M worth of syrup previously reported in the Daily. (Source cbc.ca)

Wal-Mart robbery by fake security guard leads to shootout with one dead and a Wal-Mart assistant manager in jail in Salinas, CA The day after a security guard threatened an employee with his weapon and made off with an undetermined amount of cash from a Wal-Mart store police made a traffic stop in connection with the armed robbery and the suspect opened the door and started shooting with police returning fire and killing the suspect. The next day police, based on evidence, arrested an assistant manager of Wal-Mart involved in the robbery. (Source privateofficerbreakingnews.com)

Off-duty police officer walks in on Starbucks robbery and captures armed robber at Horizon College Plaza in Henderson, NV Police officer Michael Wolff stopped by a Starbucks Coffee shop at Horizon College Plaza Tuesday morning and stumbled upon an alleged robbery. Officer Wolff said he noticed a man behind the counter, with a gun, pulling money out of the register. He identified himself as a police officer and the suspect dropped the weapon, and attempted to run out of the store. An employee had locked the door during the confrontation and Cosenza ended up running through the glass door. Wolff caught up with him a short distance away and took him into custody. (Source privateofficerbreakingnews.com)



Mall Employee dies after being found stabbed in a stairwell at Ala Moana Center in Honolulu. The 23 year old man was found bleeding and unconscious in a third floor stairwell around 3 p.m. Wednesday. He died after being taken to a hospital. His name has not been released, but he's believed to have been an employee of a business in the mall. (Source khon2.com)




20 treated at hospitals after CO leak at Cross County Mall in Yonkers, NY. Shoppers and restaurant patrons were evacuated suddenly at approximately 9:20 p.m. Wednesday evening when carbon monoxide (CO) detectors showed high levels of the deadly gas present inside both Macy's and Applebee's Restaurant in the Cross County Shopping Center. Yonkers Fire Depart stated that 20 people were treated for CO poisoning, with five of them labeled as "critical" and all victims were transported to area hospitals for treatment. (Source newday.com)


2nd teen arrested in Grocery Store attack at Pathmark in Philadelphia. A 17-year-old man accused of taking part in a grocery store beating and robbery was arrested on Wednesday. Late Wednesday, police nabbed a second teenager in the caught on store surveillance camera beating. Police say a 47-year-old man was approached by three young males and a female. One male began to attack him and struck him with a glass bottle, the victim then fell to the floor and the other three suspects began to kick and punch him. One suspect then allegedly took the victim's money clip containing $100 in cash. (Source go.com)



Couple steals over $3000 of electronics from Cordele, Georgia Walmart. Surveillance video caught the couple breaking into the locked security showcase only a few feet from the cashier at the Electronics counter. The couple then bagged the merchandise into Walmart bags in a separate aisle and fled the store. (Source walb.com)




London's Banana Republic employee accused of stealing $40,000 to support drug habit. Leestashia Campbell, 25 is now faced with 16 months in jail, for first selling the merchandise to friends at a greatly reduced prices, then returning the items for full price to her credit card. (Source dailymail.co.uk)

September Same Store Sales Results

American Apparel up 15%
Gap up 6%
TJX up 6%
Costco up 6%
Limited Brands up 5%
Ross Store up 5%
Nordstrom up 4.4%
Macy's up 2.5%
Stein Mart up 2.4%
Target up 2.1% - and will stop reporting monthly results in 13' - following Wal-Mart's lead two yrs ago
The Bon Ton up 0.6%
The Buckle down 0.8%
Rite Aid down less than 1%
Kohl's down 2.7%
Perfumiana down 3.9%
Cato down 4%