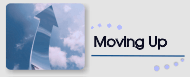 Debbie Maples was promoted to Vice President Loss Prevention, International Stores, Global Supply Chain, Investigations & Corporate Security for the Gap. With over 30 years of retail LP experience with such organizations as Carter Hawley and Hales, Wet Seal, Macy's and the last 8 years with The Gap, Debbie has shown an exceptional leadership style and depth of industry knowledge that has made her an extremely valuable contributor to the industry and a great role model. Congratulations Debbie!

The ORC Workbench program is starting to make a huge impact with a number of big retailers currently piloting the software. Their first customer, Kohl's, reports great success with it and recently purchased additional seats because of the significant ROI. The ORC Workbench team plans to announce monthly webinars for the LP community and will soon be releasing version 2.0. Stay tuned as this software will make a difference long term with plans to connect the ORC efforts on a national level.
Lowe's Cos. Inc. is deploying 42,000 iPhones in its nearly 1,700 U.S. stores that employees will use to aid customers in store aisles. That means approximately 25 iPhones per store. Employees can access the Lowes.com mobile commerce site to obtain detailed product information and how-to videos. They also will be able to check inventory in-store and in surrounding stores to secure the quantity of a given item a customer needs. (Source internetretailer.com)
Lululemon, who started an EAS source tagging initiative recently, has the Gap, Nike and Nordstrom going after that trendy sports apparel. With Gap opening their Athleta stores, Nike opening their Salvation chain, and Nordstrom rolling out their Zella line, Lulu's success has the big retailers reacting. Lulu recently promoted Steve Read to Director of Loss Prevention and he's building a new program. (Source bloomberg.com)
Beulaville, NC man, Brian Davis, was part of a plot to kidnap a Family Dollar store manager on Sept. 5th at his home and force him to open the safe. A convicted felon, police are actively seeking his arrest and he is considered armed and dangerous. (Source jdnews.com)
Mesa, Arizona gang member goes on a robbery spree of 5 retailers in one night and was finally apprehended robbing a QuikTrip convenience store. (Source azfamily.com)
Burlington Coat Factory 2Q reports same store sales up 2.1% with total sales up 6.1%
Online sales are growing four times faster than sales at shopping centers. "The geometric growth of online sales will have a significant impact on brick-and-mortar sales," David Henry, President and CEO of Kimco Realty, said recently at an ICSC Conference. Henry, the new ICSC chairman, cited the Internet's impact on retailers as one of three major challenges that the retail industry is facing. (Source globest.com)
Video game sales "tumbled" 23% in August, the 4th straight month of declines and the 9th in the last 12 months. Things are changing rapidly in that industry with the iPhone and tablets "changing the way we think about games" and online channels beginning to steal huge pieces of market share. Will this be the next tech-death? (Source latimes.com)
Retail sales in the U.S. stagnated in August as consumer confidence measures tumbled to near recessionary lows following the fierce political battle over raising the debt ceiling. Retail sales fell 0.2% in the UK as well as in August. (Source retailsails.com)
Another retailer is eliminating self-checkouts because the lines get "clogged." This is the second one in three months with Big Y grocery stores, who operate 61 stores in the Northeast, saying "Self-checkout lines get clogged as the customers need to wait for store staff to assist with problems with bar codes, coupons, payment problems and other issues that invariably arise with many transactions." (Source supermarketnews.com)
Health care is 80% of the problem in the 60,000-member grocery union talks going on in Southern California. They've already voted to go on strike and talks have been going on for weeks with no end in sight. (Source supermarketnews.com)
Watch out for Japan's Uniglo stores as they plan to overtake the Gap and Zara in the next 5 years. They'll be in most major cities soon with a flagship store in NYC! (Source syracuse.com)

Tyco agreed to acquire Israeli company Visonic Ltd. for $100 million in cash. Visonic is an international developer and manufacturer of high-quality electronic security systems and components for residential and commercial/industrial properties. (Source Associated Press)
SAP agrees to pay $20M to settle criminal charges for their now defunct subsidiary TomorrowNow stealing documents from rival Oracle. Being charged with 12 counts of fraud and copyright infringement for stealing documents from rival Oracle, SAP acknowledged the theft and shut down TomorrowNow. A jury awarded Oracle $1.3 billion last year in a civil lawsuit against SAP. But a judge later threw out the award, calling it "grossly excessive." Oracle has refused to accept the judge's recommendation for a $272 million award, setting the stage for a new trial. (Source Associated Press)
Accenture has released a new White Paper "Unplugged and Exposed: Rethinking Cyber Security for a Mobile World" (Source idgenterprise.com)
A newly released audit by KPMG of the Department of Homeland Security's IT controls shows "the IT control deficiencies limited DHS's ability to ensure that critical financial and operational data were maintained in such a manner to ensure confidentiality, integrity, and availability." Nearly two-thirds of the 161 weaknesses discovered in the fiscal year 2010 audit were identified, but not remediated from an FY 2009 audit. "Disagreements with management's self-assessment occurred almost entirely at the Federal Emergency Management Agency," the IG audit said. (Source govinfosecurity.com)
The cost of cybercrime to the global economy is estimated at $1 Trillion and malware is being introduced at a rate of 55,000 pieces a day, or one per second. And a destructive attack from cyberspace is coming and according to a study, the DHS has the authority, but lacks the experience and capabilities to orchestrate a comprehensive approach to cyber-intelligence. The DOD is really leading the way and is testing an industrial sharing program that has been so successful it may be expanded to the entire U.S. industrial base. (Source csoonline.com)
National Preparedness Month Coalition
September 2011
Join forces with the NRF and FEMA on this important mission
REGISTER NOW!