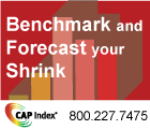 FRIDAY FOCUS
Doug Marker
Vice President
LP, Risk and Audit
Michael Stores, Inc.

Stephen O'Keefe
Vice-President
Loss Prevention and
Risk Management
Wal-Mart Canada

Coming in August
Kelly Gorman
Vice President LP
PETCO

LP Program Spotlight
eBay's PROACT Team
---
Dec. 1 deadline
is coming!

Write your
Thought Challenge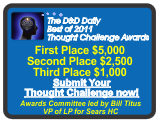 ---
Know about an event we should feature here? Let us know.


National Retail Federation
2011 ORC Survey
Executive Summary
Full Report

Women in LP Caucus
Mentor Program
Register Here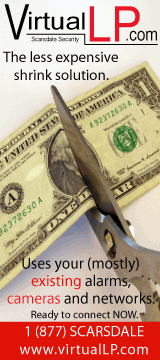 ---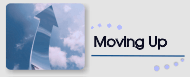 Scott Glenn has been promoted at Sears Holding Corporation and will be taking over the leadership role for their Kmart Loss Prevention Field Operations. Scott started his career with the US Treasury Department and has held positions of increasing responsibility throughout his career from Store Loss Prevention Manager, Regional Investigator, Regional Manager, Regional Director and most recently Senior Director of Loss Prevention Operations.

Scott holds a Juris Doctorate from Concord University School of Law and a Bachelor of Science in Criminal Justice from the University of North Carolina, Charlotte. Scott brings to this position; strong analytical skills, the ability to develop teams and a history of creating partnerships that drive results.

Eight people were arrested in a raid at a Marietta, GA flea market and over $1 million in counterfeit goods were seized. The investigation is ongoing. (Source cbsatlanta.com)

ATM skimming is responsible for in excess of $1 billion in losses annually, says Robert Siciliano, a McAfee consultant and identity theft expert. The problem is growing. "According to IBM's 2010 Trend and Risk Report, there has been a surge in skimming – it occurred five times as much in 2010 than in 2009, and all indications are the trend is continuing in 2011," says Jeremy Miller, Director of Kroll's Fraud Solutions practice. (Source msnbc.msn.com)

A new National Security Alliance report says the U.S. and businesses are not prepared for a major cyberattack and "the impact has increased in magnitude, and the potential for catastrophic collapse of a company has grown," according to this new report. "It adds that it is not clear that the business community understands or accepts that." (Source foxnews.com)

North American Video today announced they have begun servicing and maintenance of the video surveillance systems in all retail outlets across The Great Atlantic and Pacific Tea Company with a total of over 330 stores across seven states. (Source securityinfo.com)

More on yesterday's story of the major ORC bust in Ohio of 68 people: The six-month investigation involved Home Depot, Kohl's, Target, Meijer, Wal-Mart, and JC Penney and stretched from Northwest Ohio to parts of Michigan and Indiana. Most of the suspects arrested are from northwest Ohio and currently 48 are in custody. (Source toledoblade.com)



YOU MAKE THE CALL ON THE WALGREENS PHARMACIST WHO FIRED BACK!
Here's the video of the actual robbery where the Walgreens pharmacist, at 4:30 a.m. on Sunday morning, May 8th, after trying to call 911, pulled his gun and fired at the two robbers who fled the store. Walgreens fired the pharmacist "because of his actions during the attempted robbery" and stated "I was told by Will Kennedy, Walgreens District Manager, that I had violated a non-escalation policy, which resulted in my wrongful termination." Hoven, the pharmacist, carried a permit for his concealed weapon, but hadn't told Walgreens managers that he carried it at work. Hoven said he began carrying the weapon when Walgreens did not make safety improvements after an earlier robbery at the same store. "The reason this lawsuit is being brought is, does an employee have a right of self defense?" (Source theh-p.com)

According to sources, Blockbuster has frozen their search for a new Director of Loss Prevention.

C&S Wholesale Grocers, with 17,000 employees, has selected Simulations software to engage job candidates through interactive web-based job simulations. Delivering job previews so that candidates understand the demands of a particular role. The system engages candidates in a virtual environment that can help identify candidates most likely to be successful within C&S and in a specific role. Given their fast paced warehouse environment, this technological application in the screening process should reduce turnover and significantly help the on-boarding process. Taking interactivity to the recruitment process is the next step and one can expect to see it grow. (Source supermarketnews.com)

GameStop has announced that it will launch its own brand of gaming tablet next year. The US retailer has chosen an existing model of tablet to become the "GameStop certified gaming platform," which will run on the Android operating system. (Source digitalspy.com)

"The Death and Life of a great American bookstore" – an interesting read about the story of Borders – a tech-death and certainly not the last one we'll see. Who'll be the next to suffer a tech-death? Any ideas? Write us your thoughts and we'll be glad to publish it. (Source cnn.com)

A return scheme at Target and other retailers in 2006 causes a former adviser to President George W. Bush to be stripped of his license to practice law in Washington, D.C. for one year, last week. Claude Allen, was Bush's assistant for domestic policy in 2005 and 2006. He was apprehended by a Target loss prevention associate at a store in Maryland, was later arrested and plead guilty. He was initially sentenced to two years of probation and 40 hours of community service. A review of store video and transaction records indicated Allen engaged in a classic return fraud scheme that involved using receipts for goods that were purchased at an earlier date to obtain refunds on items pulled from store shelves. The wheels of justice move slowly. (Source retailingtoday.com)
National Preparedness Month Coalition
September 2011
Join forces with the NRF and FEMA on this important mission
REGISTER NOW!

While most people try to avoid risk and corporate America actually labels it to be avoided at all cost, ultimately life is filled with it. Risk taking is something everyone is faced with and without it life would become somewhat stagnate. Taking a risk once in awhile is a healthy thing. It pushes people to do sometimes their most creative work and reach new levels. The problem becomes the fear of risk and hesitation. It seems like our society has become so risk-avoidance driven that people are applauded for not taking it, when in actuality it is those who take risks that pave the road for all others to travel. As Joseph Campbell, a famous American mythologist, once said it is the darkest path in the woods that holds the most treasure. Next time you're faced with taking a risk, give it some thought. Who knows, your career may take off!

Good Luck
Gus Downing