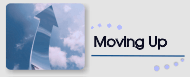 Dan Meyer was promoted to Vice President, Loss Prevention for Michaels Stores, Inc. Dan has been with Michaels since 1989 and served in both Operations and Finance roles including Controller – Stores and most recently Vice President – Store Finances. Congrats Dan!
Walgreens purchased 45% share of UK's Alliance Boot.
Alliance Boot has two divisions, "The Chemist" is a global pharmaceutical wholesaling business, and access to European and Asian markets and "Boots" which is an international pharmacy led health and beauty group. Alliance Boots operates more then 3300 health and beauty stores and 370 wholesale pharmaceutical distribution centers, employing over 116,000 people with total revenue of $40 billion. (
Source forbes.com
)
Apple vs. Samsung case goes to a jury, $2.5 billion suit over who stole whose design for the iPad and iPhone.
Apple is demanding Samsung pay it $2.5 billion for allegedly stealing the design technology of the iPad and iPhone to create illegal knockoffs. Samsung counters that Apple stole its technology and is demanding $399 million. Experts say the case my go the way of Apple, due to the trial being held just 10 miles from Apple's corporate office in Simi Valley. (
Source go.com
)
Tesco warehouse raided over illegal workers.
Foreign students illegally working for Tesco face deportation following a raid by UK Border Agency officers. A dawn raid organized following a tip-off at the Tesco.com warehouse, last month found 20 students working between 50 and 70-hour weeks, far beyond the 20 hours allowed on their visas. The retail giant now faces large fines, while the students face deportation. A spokesman for UKBA said: "We received information that some staff members were working in the UK illegally at Tesco.com." (
Source theretailbulletin.com
)
Dutch judge rules, ISP provider AltusHost must block 25 sites selling counterfeit goods or face heavy fines.
AltusHost has to block the websites bestwatchonsale.com, cheap-watch.org, breitlingwatches-replica.com and fakewatchesuk.org among others within three days or pay a penalty of $3,112 per day. The lawsuit filed by The European Anti-Counterfeiting network on behalf of 11 companies including Breitling, Chanel, Christian Dior and Omega. (
Source pcworld.com
)
H&M's biggest store ever is going to be in NYC.
This mammoth store will reside on the corner of Fifth Avenue and 48th Street, encompass 57,000 square feet, and take up six levels. To put that in perspective, a football field is 57,600 square feet. It will also be the only store in the city to sell all the brand's collections: men's and women's sportswear and ready-to-wear, lingerie, underwear, accessories, children's wear, newborn apparel, special sizes, maternity apparel, cosmetics and the home collection. There already is an H&M on 51st and Fifth; H&M's spokesperson said it is part of a strategy to group stores together. (
Source businessinsider.com
)
American Eagle Outfitters Reports 62% Increase in Second Quarter Earnings Per Share, Sales Increase 11% to Record $740 Million.
On May 18, 2012, the company announced plans to exit its children's business, 77kids, which includes 22 stores and the online business. E-commerce produced 28% sales growth this quarter and contributed even higher bottom line results. (
Source bloomberg.com
)
University of Michigan study shows 29% increase in reported retail fraud in one year.
The Michigan State Police reported that in the county which includes economically struggling Flint, reported retail fraud numbers have skyrocketed. The city of Grand Blanc reported cases increased 45% from 2010 to 2011. "The costs of retail crime, plus-loss prevention, were $128 billion in 2011, which is equivalent to $199.89 per family, according to the Global Retail Theft Barometer issued by the U.K.-based Centre for Retail Research." (
Source mlive.com
)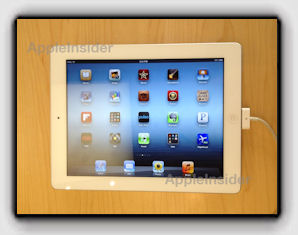 Apple Store to use new anti-theft cables to secure display devices.
The new anti-theft cables have started to make their way to Apple Stores, serving both a dock connector and security tether. The fashionable security device has already found a number of fans who were hoping the device would be available to the general public. (
Source appleinsider.com
)


RILA Renames Loss Prevention Conference to Reflect Broad Scope of Program
Arlington, VA – The Retail Industry Leaders Association (RILA) is changing the name of its loss prevention conference to reflect a program with a broader view of the discipline.

The RILA conference known as the Loss Prevention, Audit & Safety Conference will now be known as the Retail Asset Protection Conference.

"Our event has always embraced the full spectrum of asset protection from criminal investigations to workplace safety to emergency preparedness to analytics," said RILA's Vice President of Loss Prevention & Legal Affairs Lisa LaBruno. "We believe the new name better reflects the broad scope of our conference program."

Recognized in the industry as having the premier educational program among all loss prevention conferences, the Retail Asset Protection Conference will continue to address key priorities of retail loss prevention executives: investigations, leadership & development, audit & analytics, strategy & planning, technology & innovation, and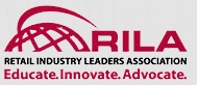 workplace safety. The Retail Asset Protection Conference 2013 will be held April 28 – May 1, 2013 in Orlando, Florida at the Gaylord Palms Resort & Convention Center.

For more information visit www.rila.org

According to former employees, Apple Store in Dallas' North Park is the worst store in town. The North Park store is one of the highest volume Apple stores in the state of Texas, but maybe had some real management issues in the past. According to two former associates, the former manager had traded computers for stomach staple surgery, associates intentionally damaged iPhones, and Genius Squad associates would get back at customers who were rude to them by damaging the customer's device. (Source dailymail.co.uk)


Customer is shot in a Fred Meyer store check-out in Oregon. The husband and wife were checking out when they thought 66 year old Jerry Harryman was trying to get their pin code as they completed their credit card transaction. Bill Young and his wife asked Harryman to back up and a fight ensued. Harryman pulled a gun and struggled with Young who was shot in the leg. Customers and Fred Meyer Loss Prevention subdued Harryman who was arrested by police. Bill Young 59, is hoping to make a full recovery, no one else in the store was injured. (Source kptv.com)


NYC Bloomingdale's Loss Prevention Manager busted for passing counterfeit $100 bills. Alice Butler had been employed with Bloomingdale's for 17 years; on July 1st Butler passed 2 faux $100 bills to pay on her employee account. The alert cashier called Bloomingdale's security who contacted the NYPD and Secret Service. Butler was arrested on charges of petit larceny and forgery, her attorney claims the allegations are a mistake. The Attorney General is considering a non-felony, non-jail plea disposition. (Source go.com)

Three Detroit men charged with stealing from Best Buy stores. Three Detroit men were arraigned by video today from the Macomb County Jail on theft charges related to several Best Buy electronics stores. A store manager told police he believed the men had stolen items from other Best Buy stores. While the officer was taking a report, the manager of the Port Huron store called and reported two men had just left with a Bose brand surround sound stereo system worth $2,500. The thieves were driving a burgundy Z71 SUV with tinted windows and chrome rims. Police stopped the men and in the vehicle found the surround-sound system from the Port Huron store and items from the Roseville store. All three are on parole, with long records, and at the time had outstanding warrants. (Source voicenews.com)



Third Burglary of a Newark, NJ Boost Mobile phone store. A cash box and 20 phones were removed from the store, but the total of the three burglaries is over $25,000. The owner has upgraded physical security after each break-in, but is more upset with the reaction time of police at nearly an hour and a half after being contacted by ADT. (Source go.com)




Four suspects, four televisions go out the fire doors of a Lancaster County Walmart. The television valued at $1200 were quickly loaded into a Camaro (probably the wrong car for this), two suspect jumped in the Camaro and the other suspects jumped into another car and fled. The suspects left behind a second cart with $1845 of electronics. (Source whptv.com)



Tourneau jewelry store in King of Prussia hit for a third time this year. Police say the robbery took only 20 seconds as thieves moved quickly smashing showcases. Three suspects entered the store threatening the security guard with a sledge hammer then quickly went to work. Police believe it may be the same group suspects. (Source go.com)






Texas mall roof cut, attempt to steal Air Jordans. Houston police have arrested two teenagers after the roof of a mall was cut in an apparent failed attempt to steal Air Jordan sneakers. Greenspoint Mall was closed early Wednesday when a security guard saw some people inside the Foot Action store and called police. Officers discovered the hole in the roof and a break-in at an athletic shoe store. Investigators say two teens were captured at the scene. A third youth escaped while trying to flee via the roof. More than a dozen pairs of Air Jordan shoes, total value at nearly $3000, were abandoned atop the roof. The teens are facing burglary and evading arrest charges. (Source go.com)


Burglar grabs 16 Ichiro jerseys at the Seattle Mariners store. Ichiro Suzuki is gone from the Seattle Mariners, traded last month to the New York Yankees. But that didn't deter the man who grabbed 16 Ichiro replica jerseys after smashing a window at the Mariners Team Store at Safeco Field. Surveillance video recorded the smash-and-grab burglary early Wednesday. It appears the burglar only wanted Ichiro jerseys. Store supervisor Chris French calls the theft "very specific." The Ichiro jerseys in question normally retail for $240 each, but French said the price recently was slashed in half. (Source nwsource.com)

Cigarettes worth thousands stolen from UK supermarket. Thieves have stolen cigarettes worth thousands of pounds from a Co-operative store in Surrey. A group of four or five men forced open a door to the shop in Hare Lane, Claygate, at about 00:20 BST on Friday. Surrey Police said they stole a large quantity of cigarettes and escaped in a silver Mazda 626 parked in an alleyway. The car almost collided with a pedestrian walking down Hare Lane before heading towards Esher at high speed. (Source elmbridgetoday.co.uk)

A marriage proposal Bonnie and Clyde would be jealous of. This past Monday, Treila Woods was stopped by store managers at Family Dollar, accusing her of shoplifting. When her boyfriend, Sean Foxx saw that she was in trouble, he rain to her aid. The two were arrested and as they were being questions separately at the San Antonio police station, Foxx yelled his marriage proposal to Woods. She said yes. They were charged with aggravated robbery. (Source go.com)