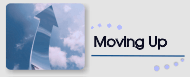 Kevin Trimble was named Director of Security & Loss Prevention for McDonald's. Prior to that Kevin had been the Director of Loss Prevention for T-Mobile USA responsible for a team of managers throughout the Eastern and Central U.S. Kevin is also the President/ Co-Founder of the Wireless Loss Prevention Council and President/ CEO of Loss Prevention Solutions, Inc. Kevin has 20 years of loss prevention experience and has held lp manager positions with ABRG - Levi's Dockers Outlets, FedEx Kinko's, and The Home Depot. He holds a BS in Criminal Justice, Law Enforcement Science - Industrial Security from the University of New Haven. Congrats Kevin!
Google fined $22.5M for latest privacy breakdown. Google is paying a $22.5 million fine to settle the latest regulatory case questioning the Internet search leader's respect for people's privacy and the integrity of its internal controls. It's the most that the FTC has ever fined a company for a civil violation. The rebuke resolves the FTC's allegations that Google Inc. duped millions of Web surfers who use Apple Inc.'s Safari browser. Google had assured people that it wouldn't monitor their online activities, as long as they didn't change the browser settings to permit the tracking. Google broke that promise, according to the FTC, by creating a technological loophole that enabled the company's Double-Click advertising network to shadow unwitting Safari users. (Source timesonline.com)

Retailers press forward on $7.2 billion card fee settlement. Lawyers for U.S. retailers said on Thursday they expect to submit a proposed $7.2 billion antitrust settlement with Visa Inc and Mastercard Inc for court approval within the next several months, despite opposition to the pact from some large merchants. The plaintiffs do not expect to make any changes to the proposed settlement when it is submitted for preliminary approval by an October 19 deadline. The settlement would be the largest antitrust settlement in U.S. history. It would resolve a seven-year-old lawsuit accusing the two credit card companies of conspiring with major banks to artificially inflate interchange fees, the amount paid to process electronic transactions involving credit and debit cards. The settlement requires approval by U.S. District Judge John Gleeson, who oversaw retailers' previous $3 billion swipe-fee settlement with Visa and Mastercard in 2003. As part of the new pact, the credit card companies have offered to pay $6 billion and temporarily reduce interchange fees, also known as swipe fees, to save stores approximately $1.2 billion over an eight-month period, according to court papers. Despite support from Visa and Mastercard, which would pay the bulk of the $6 billion, the settlement has received a frosty reception from several trade associations and some big retailers, including Wal-Mart and Target. (Source businessweek.com)

London Games produce over $700 million in Visa card spending in the first week. An overall 8% increase over same period last year, with a sharp rise in retail sale up 27.7%, services up 19.4% and entertainment up 14.9 %, with spending by Americans leading the way. The biggest spenders were from the United States, followed by Japan, France, Italy, and Australia. The average transaction value among international visitors was $91.23. The analysis covered the period from 31 July to 5 August 2012. (Source theretailbulletin.com)


2012 National Food Service Security Council
Annual Meeting Wrap-Up

August 9, 2012

Olney, MD – The National Food Service Security Council (NFSSC), recently completed its 33rd Annual Conference, at the Hyatt Regency Baltimore, August 5-8. The NFSSC annual meeting is the nation's largest gathering of security, loss prevention and risk management professionals in the casual dining and quick service restaurant chain industry. More than 250 individuals participated in the meeting and more than 65 vendor companies presented products, services and technologies aimed at keeping restaurant workplaces and their employees and customers, more safe, secure and efficient.

The event was highlighted by executive keynotes from Charlie Strong, U.S. Division President, McOpCo, and Bill Boddie, President and CEO of Boddie Noell Enterprises. Mr. Strong spoke to the importance of loss prevention professionals in the QSR industry and specifically noted the role of LP in the success of all McDonald's operations. "Without the efforts of professionals in this room," stated Strong, "McDonald's could not continue to move forward with confidence." Mr. Boddie focused on the importance of helping employees succeed and the role that LP plays with this effort. "We empower our people to make decisions and to help others make good choices," stated Boddie.

Industry leaders presented on a number of key topics including identity theft, credit card and gift card fraud, guns in the workplace, social media and the impact on restaurants, mobile commerce in the restaurant, crime prevention networks, exception based reporting and smart safes, among others. Many of these sessions can be viewed at www.NFSSC.com.

"We're extremely excited about the continued growth of NFSSC and the annual meeting," said Jim Forlenza, NFSSC Executive Director. "This is the fourth consecutive year of double-digit growth for our meeting and it really underlies the quality education we offer through a number of exciting speakers. Education is the key to our organization and our community."

"It's important that we provide an opportunity for all our members to make themselves better professionals and better practitioners," added James Brussow, Dave and Buster's, and newly installed President of NFSSC. "The NFSSC Annual Meeting provides education and networking in a truly unique atmosphere. We have worked hard to create an environment where both members and vendors can engage, exchange and learn from each other – and I believe that is what makes this meeting successful," added Brussow.

NFSSC Announces 2013 Board of Directors
The NFSSC also announced its 2013 Board of Directors – James Brussow, Dave and Busters, will serve as President. Other Board members include Winston Griffin, McDonald's Corporation, Chris Manning, The Wendy's Company, Ted Polensky, Boddie Noell Enterprises, Joe Verber, Taco Bell, and Vince Vittatoe, Bob Evans Farms, Inc.

NFSSC Donates more than $3,000 to Maryland Food Bank
Through the efforts of the NFSSC member and vendor participants at the meeting, a check for more than $3,000 will be donated to the Maryland Food Bank. The Maryland Food Bank is a member of the Feeding America program.

NFSSC Announces 2013 Meeting Dates
NFSSC officials also announced dates for its 34th Annual Meeting, August 4-7, 2013, at the M Resort, Spa and Casino, in Las Vegas.

For more details, please contact Jim Forlenza, Executive Director, NFSSC, jim.forlenza@nfssc.com, or at 240-252-5542, or visit www.NFSSC.com.

Coming Next Week -- Gene James, Director Asset Protection for Jack in the Box will share his thoughts on this annual meeting.
FAA Proposes $681,200 Civil Penalty Against Federal Express. After allegedly violating hazardous shipping rules two years ago, FedEx Corp. is the target of U.S. safety regulators which are seeking a $681,200 civil penalty against the Memphis shipping giant. Federal Aviation Administration said the violations where paperwork on several dozen shipments failed to properly describe the material were discovered during a Los Angeles inspection but occurred around the country. FedEx has 30 days to respond to the FAA. (Source aviationpros.com)

Schneider National wants Feds to okay using hair samples for drug testing. Schneider National has been using the test for four years – and Roehl Transport of Marshfield is among other firms that have started using the screening process. Schneider said it has tested the hair of 38,000 of its driving candidates. Of those, over 1,400 failed the test – and 90 percent of those who failed passed a urine test. Urine tests are the accepted government standards for trucking applicants. But Don Osterberg of Schneider National says the urine tests are, "simply not catching chronic drug users." Remnants of hair tests can stay in an applicant for months, while driving candidates can easily clean up their urine. That's because Schneider National tells applicants in advance that they'll be tested. The Milwaukee Journal Sentinel says the federal government is committed to finding an alternative drug test for truckers – but they raise significant issues. For one thing, a hair sample can test positive for marijuana if a person is merely in the same room when somebody else is smoking it. And in Wisconsin, the state's Labor and Industry Review Commission does not accept hair testing in appeals involving things like equal rights issues. (Source sfgate.com)


The Retail Industry Leaders Association (RILA) is excited to announce the release of RILA's Retail Loss Prevention Technology Priorities Document (TPD). The spirit of the TPD is to encourage collaboration across industries and to stimulate innovation for the mutual benefit of the retail LP industry and the solution providers who offer cutting-edge solutions to problems retailers face in the future. RILA's Horizons Committee, comprised of LP technology experts from among RILA's retailer members, is helping drive the TPD initiative. The retailers that comprise the Horizons Committee operate nearly 54,000 retail locations worldwide.

The TPD is a compilation of preferred technology functionalities for some theft deterrent solutions that retailers believe can advance with innovation: benefit denial, case management, incident reporting, relationship and analysis trends and more. The technology functionalities do not impose minimum standards on solution providers but instead reflect the priorities of retailers represented on the Horizons Committee.

The TPD is not intended to be an exhaustive list of theft deterrent technology that is ripe for innovation. Indeed, retailers are eager to hear about advancements to existing theft deterrent solutions not included in the TPD, never-seen-before technology and technology to address loss prevention risks inherent in emerging business trends.

Interested solution providers are encouraged to review the TPD along with the FAQ describing it for help in completing the Request for Information (RFI). RILA will remove company names from the RFI submissions and circulate to the Horizons Committee for its review.

Because there is a sense of urgency around the need for innovation, we would like to receive submissions by September 14, 2012; however, we will accept submissions on an ongoing basis after that date.

Click here to read full press release.
Waco Trucker steals $32,000 in electronics over the past two years. Paul Reyes has worked for the Central Transport Company since 2007 and now company officials believe he has been stealing from his own loads since 2010. The merchandise; TVs, laptop computers, tablet computers, stereo components, DVD players, clothing items and more were among the items reported missing. The value of the merchandise is estimated to be $31,647. Reyes turned himself in at the McLennan County Jail, where his bond was set at $5,000 late Thursday afternoon on a charge of theft of more than $20,000 but less than $100,000. (Source kxxv.com)

New York City Diamond Dealer Charged with Customs Forgery, stealing $1 million in merchandise. A New York City diamond wholesaler was arrested Aug. 5 and charged with allegedly forging the seal of U.S. Customs and Border Protection. According to U.S. Immigration and Customs Enforcement, Tejas Mehta, 36, owner of Saritijediam, allegedly forged the seal to avoid paying $1 million to other wholesalers for gems he had on consignment. DHS special agent charges that Metha told business associates he could not return or sell the merchandise because it had been seized by the border patrol. He then allegedly created false documents that he represented as from the Customs service. Mehta is charged with wire fraud and forging the seal of U.S. Customs and Border Protection. (Source diamonds.net)


Five arrested in illegal-worker raid at the GNC warehouse in Phoenix. Maricopa Country Sheriff's deputies arrested five people on suspicion of using false identification after executing a search warrant at a vitamin distribution warehouse in Phoenix Thursday morning. Nearly 30 deputies raided the General Nutrition Centers warehouse at 7:30 a.m. where they found five people with false identification, said Maricopa County Sheriff Joe Arpaio. Two people had been using the social security numbers of deceased people. According to Arpaio, the sheriff's office received a tip last year from an employee at the distribution center that believed dozens of workers were using false identities. After an investigation, 21 people were suspected of working at the center with fake IDs. (Source azfamily.com)


Passenger's cologne sparks a full-scale security alert at Edinburgh Airport. A passenger's bottle of aftershave sparked a terror alert at Edinburgh Airport on Saturday after security officers thought it was a bomb. The grenade-shaped bottle belonged to Jimmy Ho, 25, who was heading back to London Heathrow after a break in Scotland with friends. Mr. Ho, from Ipswich, said he started to panic when the officials failed to return his luggage after it went through the scanning machine. Ho waited till someone said, why do you have a hand grenade in your luggage? Ho said he had no idea what they were talking about and then realized it was his fragrance. The next thing he knew he was surrounded by police. After the Viktor & Rolf 'Spicebomb' bottle was taken away for testing for around 45 minutes, and it was confirmed it was, in fact, just an aftershave, Mr. Ho was released and allowed to board his flight. (Source telegraph.co.uk)

Man charged in counterfeit money sting near Sawgrass Mills mall, sells $73,000 for $1,500. Guessing the saying still applies here, 'pennies on the dollar', Henry Giraldo sold $73,000 counterfeit dollar to an undercover US Secret Service agent for $1500. Upon the search of Giraldo's vehicle, they found an additional $12,000 in fake currency. Agents said Giraldo claimed to have smuggled in about $100,000 in fake money in from Columbia and that he and his wife used some of the counterfeit cash to buy multiple gift cards from various stores. (Source sun-sentinel.com)

Senior aged temporary worker steals $56,000 in parts from Toyota factory in Kentucky. Sixty six year old Michael Kenny was caught on tape both at the scrap yard and by plant security, stealing and selling engine cylinders for scrap. Kenny was hired as a temporary worker in March and by May he was terminated. Kenny was taking the engine cylinders out a door and placing them outside the fence line, then returning after his shift to pick them up. Officials said 43 cylinder heads of an estimated 160 were recovered, but Toyota officials said they are unusable and considered a total loss. (Source 14news.com)

Florida jail guard arrested for shoplifting at Walmart. Kissimmee, Florida and Orange County authorities say that a county guard has been arrested after being caught by local loss prevention agents shoplifting. Corporal Michael Nikitenko was arrested Monday evening at a Walmart store in Kissimmee after video surveillance filmed him removing merchandise from packages and hiding items in his jail uniform, according to the Osceola County Sheriff's Office. Store security agents detained Nikitenko until police arrived. There was no word on what was taken or if he is still employed at the jail. (Source wftv.com)

Security guard stabbed in Nanuet Mall parking lot. A manhunt is under way in Rockland County, New York, a mall security guard was stabbed late Wednesday. The incident happened at 11 p.m. near the booth of the upper level parking lot near Macy's at the Nanuet Mall. The guard was taken to Nyack Hospital after he was stabbed multiple times in his stomach and back. The wounds, police said, were not life-threatening and the guard was treated and released from the hospital. (Source lohud.com)

Florida man sells his 'worldly goods' + 3 Video Game stores on eBay for $3.5 million. Buyer receives three brick and mortar stores, homes, cars and heap of gaming gear. Shane Butcher is auctioning off "the American Dream," or at least a video game enthusiast version of it. Via one of the most unique eBay listings one can come across, Butcher is selling his chain of three video game stores, called R.U. Game?, his two homes, cars and almost all earthly possessions. Click here to see his eBay listing. (Source myfoxtampabay.com)

Quarterly Same Store Sales Results

·Canadian Tire Corp Q2 sales up 0.4%, with FLG Sports up 4.8%, and Marks Work Warehouse up 4.2%, while total profits up 26% in Q2
·JC Penney Q2 same store sales results down 21.7% after a Q1 drop of 18.9% and loss $147M in Q2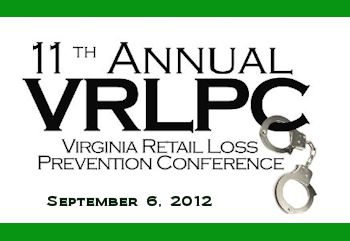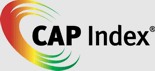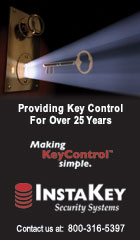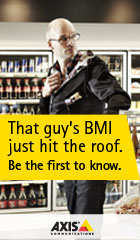 Coverage from the National Food Service Security Council's
33rd Annual Conference

--

Gregg Smith, Director Loss Prevention -
The Children's Place - The First Year




---

---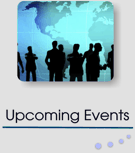 Know about an event we should feature here?
Let us know.
---

---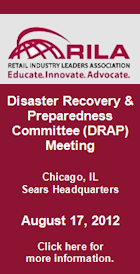 ---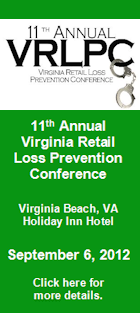 ---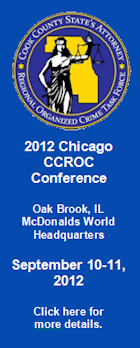 ---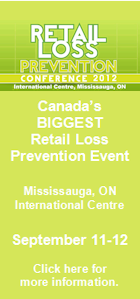 ---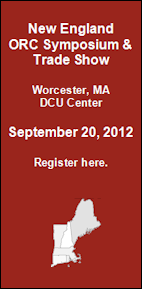 ---

---