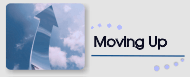 Debra Martin was promoted to Senior Director, Global Security Operations for Wal-Mart Stores. Having joined Wal-Mart in 2010 as a Divisional Director Asset Protection Director in the Great Lakes Division she was quickly promoted to her new Global role recently. Prior to that Debra had been the VP, Asset Protection, Risk & Safety for Raleys grocery stores in Northern California and was also the Vice President Loss Prevention for Winn Dixie in 2005 as well. With over 20 years of Loss Prevention experience Debra brings a great depth of experience to her new Global position. Congratulations Debra.
Big 5 Sporting Goods store becomes scene of remarkable hostage situation where the hostage/employee talks the gunman out for police.
The robber-gunman walks into the store Sunday morning in Yuba City, Calif., and took a female employee hostage for hours. The part-time employee opened a dialogue with her captor and was able to convince him to release her and end the standoff by merely telling him "He didn't want to die that day. He wanted to be able to see his daughter again and so I knew that... as long as, 'You don't hurt me you can see your daughter again,'" Taylor said. (
Source yahoo.com
)
Bomb threat empties Dadeland Mall in Southwest Miami Monday night
A bomb threat caused panic at one of the biggest malls in Miami-Dade County, Monday evening. Officers cleared the area using bomb sniffing dogs. Everyone was allowed back in a short time later. (
Source wsvn.com
)
Talbots gets a new owner and goes private with new life
Talbots will maintain its headquarters in suburban Boston, but Sycamore Partners, which also holds stakes in other apparel retailers such as Mast Global Fashion, wasted little time in putting in place a new team of top managers. Michael Archbold, formerly the president and chief operating officer of VSI Inc., which operates The Vitamin Shoppe, is the new CEO, while Lizanne Kindler, previously the executive vice president of product development of Kohl's Corp., will serve as president. (
Source internetretailer.com
)
Walgreens gets sued for allegedly allowing employees at hundreds of Walgreens drug stores across the state of Calif. to dump pharmaceuticals, bleach, pesticides products and other hazardous waste into regular trash bins in an attempt to cut costs
Prosecutors from 35 California counties have asked a judge to order Walgreen Co. to immediately comply with state environmental laws against mishandling hazardous waste. (
Source mynews4.com
)
Bank security & fraud director convicted of fraud for submitting $3.9M in fake invoices over 4 year period
Jessica Harper, who served as the state-backed bank's interim head of fraud and security for digital banking, faces a lengthy jail sentence after pleading guilty to fraud and money laundering at Southwark Crown Court in south London. She submitted false invoices to claim a total of 2,463,750 pounds between late 2007 and December last year. Jessica Harper has today been convicted of the type of crime the bank employed her to combat ... she has admitted to a huge breach of trust against her former employer," the Crown Prosecution Service said. (
Source reuters.com
)
Finance clerk manipulated vendor-payment system and siphons $6M to accounts of his co-conspirators.
A 35 year old man- finance clerk at Columbia University diverted payments to an IT company that his co-conspirators owned in the tune of $6M and was found guilty this week in New York court. Four men were convicted and are scheduled to be sentenced in September and could see one to three years in prison. This can happen in any accounts payable department. Do you have a third party auditor reviewing your vendor payments? (
Source Associated Press
)
Twitter denies NY police access to account info from tweet "I might just shoot up this theater in New York"; "I know they leave their exit doors unlocked"; "I got 600 people on my hit list and that's gonna be a mass murder for real. I'm serious, people are gonna die like Aurora"
Last Friday night Police asked Twitter for the account info which was directed at the opening night of "Mike Tyson: Undisputed Truth" one man show. Tuesday a judge ordered them to turn it over. (
Source nytimes.com
)
Illinois becomes 3rd state to ban employers from asking employees for usernames and passwords for social media
The amendment goes into effect Jan. 1 and makes it unlawful to "request or require any employee or prospective employee to provide any password or other related account information" to any social media networks to which they might belong. The bill does not limit employers from lawfully monitoring employee computers and emails. Nor does it limit them from seeking or reviewing publicly available information about a person from social media sites. The ban on access to worker's social media profiles applies even in situations where a job might require comprehensive background screening. (
Source csoonline.com
)
Verizon's 45,000 employees are headed for a strike in two weeks.
Health care is perhaps the biggest obstacle to an agreement. Verizon wants unionized workers, who do not contribute to their monthly health care premiums, to pay at least $1,200 a year to help offset what has been a decade-long decline in the company's landline business. The company spends more than $3.6 billion a year on health care and has 135,000 nonunion employees who do contribute to their premiums. Service disruptions? Plan for the worst if you depend on their services because it sounds like it could be a long one. (
Source crainsnewyork.com
)
The number of investigations into foreign infringement of U.S. intellectual property rights has risen by 80% in 2010 and 23% in 2011 and in 8 of the last 10 years.
Businesses in particular feel the pain as sales are diverted away from authentic goods toward counterfeit ones, said the report, which revealed that the U.S. Customs and Border Protection seized 24,792 counterfeit goods last year — a 24 percent increase over the amount of counterfeit goods seized in 2010. (
Source yahoo.com
)
Laguna Beach, Calif., store Cobbler's Corner shut down for selling counterfeit goods in the hundreds of thousands of dollars.
An undercover officer went to the store and found many handbags with brand names like Tory Burch, Dooney and Bourke, Chanel, Gucci, Louis Vuitton, Chloe and Jimmy Choo. Authorities contacted handbag manufacturers, and they sent private investigators to the store. The investigators quickly determined the goods were counterfeit. Finding over $100,000 in fake merchandise in the store and another $260,000 in the home of the fake handbag supplier along with two pounds of marijuana. Most of the merchandise had been shipped from China. (
Source go.com
)
FreightWatch report shows cargo theft down 17% in Mexico in Q2
Of the 881 cargo thefts in Mexico this year, 400 occurred in April through June for a 17% reduction. 332 were violent carjackings with 88% happening while in transit as thieves intercepted trucks on the road. (
Source businessinsurance.com
)
Zales $160,000 jewelry store robbery Monday at Christiana Mall in Delaware ends in two arrest 20 minutes after the robbery
Christiana Mall security played a vital role in the case and identified one of the suspects leaving in a vehicle they reported to police. Within 20 minutes police found them and arrested both suspects. (
Source newarkpostonline.com
)
Cicero, IL Roosevelt Gold Exchange robbed where employee was tied up and robbers stole $40,000 in jewelry.
The store's video surveillance captured the attack and the men's faces. The suspects remain at large. (
Source suntimes.com
)
Pharmacy Tech steals $14 million of Cancer drugs from University of Miami Hospital.
Investigation into the theft of prescription drugs at a University of Miami cancer center has found that the total loss topped $14 million over a three-year period. The thefts went undetected until a pharmacy buyer at the University's Sylvester Comprehensive Cancer Center noticed unusual amounts of missing drugs in May 2011. That eventually led to the arrest of a pharmacy technician, 55-year-old Manuel Gerardo Pacheco, on grand theft and other charges. Pacheco has pleaded not guilty and is awaiting trial. His attorney, David S. Markus, said authorities are making Pacheco into a scapegoat for the entire $14 million even though other employees had easy access to the expensive cancer drugs. A search of Pacheco's refrigerator at his home uncovered drugs valued at more than $734,000, according to investigators. (
Source nbcmiami.com
)
Apple Store Genius rescues woman from alleged kidnapper.
An employee at an Apple Store in Louisville, KY helps a woman who was allegedly kidnapped by discreetly contacting police, as she and the kidnapper are in the store. A woman in Louisville, KY claims that last Saturday she arranged a date with a man, who arrived at her door and pointed a gun at her leg. He then allegedly forced her to drive around to several stores, in order to buy cell phones in her own name, with her own money. The staffer called store security, who then contacted the police. The woman was rescued from her ordeal, and Sarver was arrested. (
Source mashable.com
)
McDonald burglar couldn't get into the register so settles for a parfait.
A thief in southern Indiana did not go hungry. Surveillance video caught a man attempting to steal a cash register from an Evansville McDonald's. Around 2:30 Monday morning the man eventually gave up and grabbed several yogurt parfaits out of a refrigerator. While watching the video, one of the officers on the scene believed he recognized the burglar as a man named Christopher McGlauflin. Detectives pulled up a picture and agreed there was a strong resemblance to the man in the security video. At that point, something very strange happened, McGauflin walked by the front of the restaurant. Officers said that McGlauflin was covered in pieces of glass that appeared to be from broken windows at the McDonalds. He was arrested and taken to the Vanderburgh County Jail on the charges of burglary, theft, and criminal mischief. (
Source kctv5.com
)
Quarterly Same Store Sales Results
CVS Q2 pharmacies up 5.6% with retail pharmacy up 7%
Macy's Q2 up 3% total revenue up 3%
Office Depot Q2 down 4% with net loss of $64M