FRIDAY FOCUS
Doug Marker
Vice President
LP, Risk and Audit
Michael Stores, Inc.

Stephen O'Keefe
Vice-President
Loss Prevention and
Risk Management
Wal-Mart Canada

Coming in August
Kelly Gorman
Vice President LP
PETCO

LP Program Spotlight
eBay's PROACT Team
---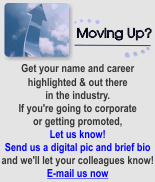 ---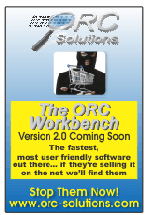 Know about an event we should feature here? Let us know.


National Retail Federation
2011 ORC Survey
Executive Summary
Full Report

Women in LP Caucus
Mentor Program
Register Here
---
August 7-10, 2011
National Food Service Security Council
32nd Annual Meeting
Hyatt Grand Champion
Indian Wells, CA
---
Retail Council of Canada's
2011 Loss Prevention Conference
Going Beyond LP - Partnering for Success

September 14, 2011
7:30am - 5:00pm
International Centre
6900 Airport Road
Mississauga, Ontario
FOR MORE INFORMATION
Contact the RCC Events Team at 1(888) 373-8245 or visit www.rcclpconference.ca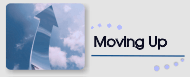 The Grocery Manufacturers have named George Dunaif, Ph. D., DABT, Vice President Food Safety and Technical Services. George is the former VP of Global Food Safety for Campbell Soup.


Ron Smith, CPP was named Director of Security for American Girl, which is a part of the Mattel Toy Co. family. His responsibilities include: Retail Loss Prevention, Corporate Security, Safety, Intellectual Property Protection, Business Continuity Planning and DC Security.



Laura Metrick was named Sr. Assets Protection Manager at Denny's. Laura's past positions have included Regional Safety & Health Manager at Burger King Corporation, Regional Safety and Maintenance Manager at FedEx Ground, and Director of Safety for the Southeast Region at Coach USA.
More than $1 million in counterfeit golf clubs have been seized and they were all made in China. Golfers beware because the fakes have been tested and they do not perform like the real thing. (Source yahoo.com)

Final suspect in an ORC ring arrested in Hendersonville, Tenn., who was involved in a multi-state ORC ring that was hitting Wal-Mart and Target stores. (Source wkrn.com)
A senior security consultant at the Black Hat convention this week in Las Vegas says anyone can open thousands of cars with simply sending a few texts from an Android phone. And the same system is used to control phones, power, and traffic systems. We knew Black Hat would produce some interesting tidbits. (Source cnn.com)

Five California residents were indicted yesterday in DuPage County, Ill., after they went on a shopping spree at stores in Downers Grove, Naperville, and Oak Brook using credit cards that displayed their correct names, but were encoded with stolen credit card numbers. "They got the cards in California but came here because this is the general area where the cardholders were from, so it would not look suspicious" Assistant Dupage County State's Attorney Diane Michalak said. They were pulled over after leaving an Apple store and had over $24,000 worth of merchandise in the car and had in excess of 100 re-encoded cards. (Source dailyherald.com)

July Same Store Sales

Abercrombie & Fitch up 9%
Dillard's up 9%
Ross Stores up 7.7%
Neiman Marcus up 7.5%
Wet Seal up 7.4%
Hot Topic up 7.3%
The Buckle up 6.8%
Nordstrom up 6.7%
Limited Brands up 6%
Macy's up 5.7%
BJ's Wholesale up 5.4% excluding gas
Macy's up 5%
Zumiez up 4.9%
Target up 4.1%
JCPenney up 3.3%
Costco up 3% excluding gas
Walgreens up 2.7% with comparable pharmacy sales up 1.5%
The Bon-Ton down 1.6%
Cato down 3%
Kohl's down 4.6%
Gap down 5%

Sally Beauty 2=3Q reports same store sales up 6.1%
CVS 2Q reports same store sales up 2%
Big Lots 2Q reports same store sales down 1.5%
Aeropostale 2Q same store sales down 14%
Hhgregg 1Q reports down 13.2%

A women, Janet Perrin of Norfolk, Va., was apprehended passing fake $100 bills in Eastview Mall, Rochester, NY and she had been passing them up and down the east coast. Authorities believe she is part of a professional ring. (Source whec.com)

Wawa convenience stores plans on opening 100 stores in Florida to add to its 600 in the Mid-Atlantic states. (Source supermarketnews.com)

The "Flash Mob" news and new social craze has even hit the news in Alaska with a great article and review of the most recent history. It's interesting how these events move across the nation in the local press and get picked up for the population to read. The ORC article about Target's efforts and the NRF's quotes has made the rounds as well. (Source alaskadispatch.com)

Retailers reporting solid sales gains for July. A wide range of merchants that reported their July sales results on Thursday delivered results that beat Wall Street estimates, including Limited Brands Inc., Costco Wholesale Corp. and Target Corp. (Source: wsj.com)

Chandler and Phoenix Police Task Forces having an impact on Organized Retail Crime. The Task Force launched the investigation after representatives from Fry's and Safeway grocery chains asked Chandler Police for aid to stem growingly huge theft losses. Last week, police arrested three men who are accused of purchasing the stolen goods and reselling them at two comfortableness markets they operated in Chandler and Phoenix. Sgt. John Favazzo (Chandler Police) said an approximated $50,000 in stolen productions was resold by this ring in three months. (Source: bellybone.net)

Canadian Tire and The Forzani Group Ltd. announced today that Canadian Tire's wholly-owned subsidiary, FGL AcquisitionCo Limited, has received a letter from the Competition Bureau indicating it does not intend to take any action with respect to Canadian Tire's acquisition of all the Class "A" shares of Forzani, enabling the conclusion of the transaction. (Source: marketwire.com)

Visalia, CA shoplifter is arrested after hitting Macy's, Kohl's, Sears and Maurices, accused of stealing thousands of dollars of clothing over the past week. No tricks, just boldly walked in the the stores, grabbing what he could and walking out. (abclocal.go.com video)

Cape Coral Task Force arrests 2 men connected to scrapping copper tubing. The suspects are believed to have stolen merchandise from Home Improvement stores, returning the items in order to purchase the copper tubing to sell for scrap. (Source: abc-7.com)


The Employee Attitude Inventory (EAI) Tool

is a validated "top of the funnel" assessment tool that investigates current employees on their theft-based attitudes and admissions, theft in general, and theft triggers

&

Quickly points investigators in the right direction

Join Vangent
for a complimentary

1-day Advanced EAI Training and Certification Seminar
in Chicago, August 22, 2011

Led by Dr. John "Jack" Jones
The author of the EAI Tool

To register or for questions, contact Mike Tancredi
mike.tancredi@vangent.com or 312-242-4231.


Write a Thought Challenge!
Maybe you'll Win!
Make a Difference - Get Your Thoughts & Ideas Published
Great Exposure - Great Visibility - Great Opportunity


Below is an article taken from the Federal Way, Washington, Mirror on a couple of recent ORC busts and the article also gives some very useful statistics and strategies used by some of the large stores to measurably minimize the impact of ORC on their stores. Good read.

Investigators bust two organized retail crime rings in King County
Drug addicts are top shoplifters
Shoplifting has escalated in King County over the past decade, with the costs ultimately absorbed by the public.

As a result, organized retail crime is on the radar of local law enforcement agencies. In May, county prosecutors filed charges against two unrelated organized retail theft rings that recruited shoplifters to steal nearly $6.1 million worth of goods. Two undercover investigations tracked stolen merchandise from commonly victimized stores in King County such as QFC, Fred Meyer and Safeway.

Thieves swipe everything from dishwashing soap and razor blades to diapers and meat, then sell the items to a middleman for a fraction of their value. The middleman, also known as a fence, resells the stolen items for profit.

The National Retail Federation estimates that annual losses from organized retail crime are as high as $30 billion. In Washington, the estimated annual loss to retailers is $77 million, according to the Washington State Organized Retail Crime Alliance.

TWO FENCE OPERATIONS BUSTED

In one case, Chanthou Rim and Sara Kong are accused of running a fence operation. The couple is believed to have recruited more than 30 "boosters," mostly addicts seeking cash to buy drugs like heroin and OxyContin. The boosters would steal hundreds of dollars worth of items at a time, then sell the loot to Rim and Kong for pennies on the dollar. The couple would then resell the items in their Samway Market in White Center, or send them to a higher-level fence for shipment to Cambodia.

According to detective reports, a pair of auto dealerships in South King County were linked to the theft operation. Export Auto Sales in Kent and Rain City Motors in Auburn are under investigation for their role in exporting health and beauty items that were packed with vehicles in shipping containers headed to Cambodia.

Some of the items had been previously marked from undercover sales operations, according to detectives. Shoplifters who sold items to the couple had been arrested and eventually became confidential informants, leading detectives to Rim and Kong's operation. Using an ultraviolet pen, detectives marked stolen property with the originating retailer's store number. Detectives then purchased the stolen items at the Samway Market.

Undercover detectives met with the couple on multiple occasions to sell stolen goods ranging from detergent, diapers and hygiene supplies to pain relievers and fertilizer.

The couple faces 19 charges including trafficking in stolen property, criminal solicitation and conspiracy to commit organized retail theft. In this case, county prosecutors estimate the loss to retailers at $4.8 million. If convicted, Kong and Rim could face up to 63 months in prison.

A second and unrelated case involves four defendants at GMS Market in Seattle's Greenwood neighborhood. Gulshan Rai, his wife Shabnam Sukhija, their son Jatin Rai and daughter-in-law Mitu Rai face similar charges for their roles in trafficking and selling stolen property.

According to detective reports, boosters for GMS Market were paid $1 or $2 per item stolen. Boosters often received suggestions on how to shoplift as well as shopping lists for certain items.

In this case, county prosecutors estimate the loss to retailers at $1.25 million. If convicted, the four defendants from GMS Market could face prison sentences ranging from nine months to 22 months.

The defendants in both cases were arraigned June 2.

ROOTS OF THE PROBLEM

Most of the shoplifters involved with the fencing operations are adults in their 40s and 50s with severe drug addictions, said Jason Moulton, Loss Prevention Director for Safeway stores in the Seattle division.

Retailers must create an environment that deters theft, he said, even if theft is only a symptom of a bigger problem.

"If I were able to wave the magic wand, the real issue here is substance abuse," Moulton said, noting progress in curbing losses. "It's like we're playing a chess game and trying to keep them from playing in our particular area."

Moulton joined Safeway almost 11 years ago after a career in the FBI. In that time, and especially the past five years, organized retail crime has skyrocketed, he said. The problem became bad enough that state statutes were passed and revised in the Legislature to specifically address this type of crime. The multimillion-dollar losses have a major impact on cities because big grocers like Safeway are also among the biggest taxpayers.

Moulton believes that cities and counties face a disincentive to incarcerate shoplifters due to the costs of jail. Even after an arrest and guilty plea, a shoplifter with a drug problem is likely to reoffend upon release.

"The only time these people aren't stealing from us is when they're in custody," he said. "Every time we take out a booster or fence, they're replaced by another because of the marketplace."

More organized theft cases are finding their way into the King County legal system, with judges and juries taking notice. Deputy Senior Prosecutor Andy Hamilton credited better store security and preparation by local law enforcement, including Federal Way police, in fighting this crime. Some King County detectives now specialize in finding these elusive criminals who target big-brand stores like QFC, Safeway, Albertsons, Fred Meyer, Target, Wal-Mart and Home Depot.

"They're very brazen about it," Hamilton said of the boosters who supply the fences with stolen goods. "I'm not saying the mafia or the Cosa Nostra is behind this, but it is organized."

Hamilton calls organized retail crime a "double theft" because retailers pass the extra cost onto consumers while the state loses the sales tax revenue. Costco is one example of a retailer with lower shoplifting rates, he said, likely due to a practice of "checking" customers when they enter and leave the store.

According to Federal Way police, tenants at The Commons Mall in Federal Way – including major retailers like Sears, Macy's and Target – report fewer losses due to organized thievery. This is credited to the constant police presence at the mall as well as building relationships with loss prevention officers at stores.

However, the real frontier for organized retail theft is online. The people involved in the GMS Market case allegedly brought in $7,000 to $8,000 a month from Internet sales, according to a Seattle police investigation.

"There are folks making big money on the Internet. The profit is incredible," Hamilton said. "We try to tell the average consumer if a deal is too good to be true, it's probably stolen."

LEARN MORE

Read more about Federal Way's efforts to reduce organized retail theft in this Mirror report from July 2011.

Federal Way Mirror Editor Andy Hobbs can be reached at editor@fedwaymirror.com or 253-925-5565.

Report Your ORC News & Educate The Industry
Your News May Help Create New Jobs!