FRIDAY FOCUS
Doug Marker
Vice President
LP, Risk and Audit
Michael Stores, Inc.

Stephen O'Keefe
Vice-President
Loss Prevention and
Risk Management
Wal-Mart Canada

Coming in August
Kelly Gorman
Vice President LP
PETCO

LP Program Spotlight
eBay's PROACT Team
---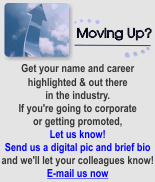 ---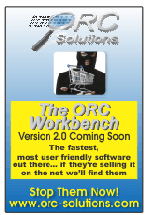 Know about an event we should feature here? Let us know.


National Retail Federation
2011 ORC Survey
Executive Summary
Full Report

Women in LP Caucus
Mentor Program
Register Here

---
August 7-10, 2011
National Food Service Security Council
32nd Annual Meeting
Hyatt Grand Champion
Indian Wells, CA
Retail Council of Canada's
2011 Loss Prevention Conference
Going Beyond LP - Partnering for Success

September 14, 2011
7:30am - 5:00pm
International Centre
6900 Airport Road
Mississauga, Ontario
FOR MORE INFORMATION
Contact the RCC Events Team at 1(888) 373-8245 or visit www.rcclpconference.ca
Apple products are so popular in China that their business will go from $2.9 billion last year to over $9 billion by September 2012 according to some industry analysis. With the fake stores that were reported last week - they're also smuggling in Apple products from free port - zero duty Hong Kong in large quantities. Chinese authorities did order the closure of two of the fake stores. But the supply isn't enough to meet the demand. This past June customs broke up several smuggling rings that tried to smuggle in $230 million worth Apples products alone. Apple is planning on opening dozens of stores from their current two locations. China has been hit with Apple Mania! (Source yahoo.com) (Source nytimes)

Books-A-Million is looking to pick up 30 Borders locations including the inventory, fixtures, and leases. (Source retailingtoday.com)

A Wal-Mart shoplifter, this past Thursday in Kent, Washington, was fatally shot in the parking lot by police officers pursuing him after the suspect stopped suddenly, spinning towards the officers while reportedly reaching for a handgun located at this ankle. (Source pnwlocalnews.com)

Strangely enough, this past Saturday afternoon 12 people were shot and wounded at a low-rider show at La Plaza Shopping Center in Kent, Washington (see above article). No one was arrested but police are following up on leads. That's a tough Plaza! (Source Associated Press)

According to police reports yesterday 4 suspects (1 male and 3 females) appear to be hitting three Walgreens stores in New Castle County, Delaware. Might be the tip of the iceberg of an active ORC Ring. (Source wboc.com)

This past Friday a 26-year-old female opened fire in a Ross Dress for Less Store and hit two employees in Lake Charles, LA. The store was closed the remainder of Friday and reopened Saturday morning. One employee was in stable condition while the other was in critical condition. Ross did increase security and were checking purses and bags as customers were entering the building on Saturday. (Source kplctv.com)

Friday a Georgia man who had stolen 675,000 credit card numbers which led to over $36 million in losses was sentenced to 10 years in prison for trafficking in counterfeit credit cards and aggravated identity theft. Hackett admitted in a court filing that since at least 2002, he had been trafficking in credit card information he obtained either by hacking into business computer networks and downloading credit card databases, or by purchasing the information from others using the Internet through various "carding forums." The U.S. Secret Service found the 675,000 stolen credit card numbers at his home at the time of the search warrant in 2009. (Source washingtontimes.com)

Cleveland Ohio passed legislation which makes it a misdemeanor for anyone to use social media to incite public disturbance. It is now a crime in Cleveland to try and form a Flash Mob to disrupt a public event. More cities to follow. (Source flashmobnews.com)

A prominent cybercrime expert in New Jersey was deliberately targeted for a hostage hoax Saturday after police received a 911 call from a computer with a "cloned" phone number saying there was an armed man in the cyber crime experts house with explosives and two hostages. SWAT team members surrounded the home for three hours and shot tear gas canisters into the home and only found the cat. The cybercrime expert wasn't home. (Source Associated Press)

Facial recognition technology is being installed at Heathrow airport for international travelers and on a separate note Google buys facial recognition company PittPatt. Facial recognition is spreading in all aspects of our lives and businesses with last week reporting that police departments around the country will start using it as well to confirm identities. Sometime in the future we'll see this technology connected to the soon-to-roll-out hologram door greeter program Duane Reade Drug Stores is installing in NYC this fall. (Source csoonline.com)

In a new study commissioned by Oracle in the UK The "Data Dilemma: From Obstacle to Opportunity" report also highlights significant concerns at companies around data security, accuracy and fragmented systems. Although 88 percent of businesses saw data as a strategic asset to their business, a third (33 percent) of respondents had lost a customer or new business deal as a result of missing data. In addition, 30 percent admitted to losing business due to the mishandling of data. Managing your data and data breaches leads to lost customers. Even Oracle is using the UK for research purposes due to the similarities of our cultures and the smaller size of the population making it easier and quicker to test. (Source csoonline.com)

Next week two senior LP positions will be named. More to follow!

Identity theft topped the list of consumer complaints filed with the Federal Trade Commission for the last 11 years. (Source kaj18.com)

The smaller retailers and restaurants using POS registers connected to the internet prove to be easier prey for card-hackers to remotely gain access and install malicious software that allows them to obtain the numbers and produce counterfeit credit cards. (Source ledger-dispatch.com)

In the middle of all this phone hacking scandal in England one fact is starting to show itself about Private Investigators with one former Metropolitan Police detective who spoke on condition of anonymity telling Reuters that in some cases the line between private investigation and organized crime is nonexistent. "A number of private investigators now operate on behalf of criminal enterprises to steal information, to try to identify potential sources that are giving information against them, to identify competitors, to find out where competitors keep drugs," the former detective said. (Source msn.com)

Write a Thought Challenge!
Maybe you'll Win!
Make a Difference - Get Your Thoughts & Ideas Published
Great Exposure - Great Visibility - Great Opportunity

eBay Investigators Support Investigation into Pawn Shop Theft Ring

eBay Global Asset Protection investigators supported law enforcement authorities into the investigations of stolen items being sold from a South Carolina Pawn Shop leads to arrest. Authorities say the investigations led to an arrest and seizure of more than $100,000 in stolen goods. The Berkeley County Sheriff's Office, which is now leading the investigations, expects more arrests in this case. Dozens of boxes of merchandise worth more than $100,000, most of it pet supplies, was confiscated from Mr. Flaps Pawn Shop and from a local home. According to authorities, the investigation began following arrests made in a shoplifting incident. Information from that investigation led to the pawn shop. Berkeley County Sheriff's Office spokesman Dan Moon also said an unnamed informant was key in the investigation and that six more suspects, believed to be the shoplifters, have been identified and are being sought in the investigation. Click here for full article.


For further information on PROACT email inquiries to: PROACT@eBay.com

Seattle's "Operation Super Booster" – A City Wide Approach to Organized Retail Crime (day 2 of 3)
This is part 2 of a 3-part series that started on Friday, July 22nd. Over the next few Daily's, we're going to report on this new approach to ORC which began last April and has had a lot of success. Today, we're presenting the first of two actual busts.



Investigation Overview: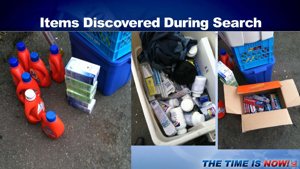 Approximately one month ago Seattle Police Department received credible information that several boosters were selling stolen product such as Taster's Choice, Spam, and corned beef hash, at a residential location in the South Seattle area. By utilizing a confidential informant, several sales of "stolen" coffee, Spam, and corned beef hash were conducted to the subject who was later indentified as Cabalar, Rosita and her husband, Cabalar, Gilbert. Both of the Cabalars are employees of the International Drop In Center (IDIC) and some of the sales took place at this location. In addition to the Cabalars buying stolen product, three additional employees of the IDIC were involved in the purchasing of stolen product, (1. Cabebe, Edwin 2. Campos, Edwin 3. Campos, Eduardo).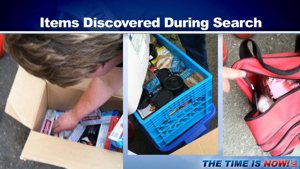 On June 28, 2011, two search warrants were executed and two consent to search locations were ascertained by the Seattle Police Department. In all, five persons were arrested and taken into custody for trafficking stolen property. The search warrant yielded approximately 200 containers of Taster's Choice Coffee 7oz valued at estimated $2,400.00 retail. After obtaining consent to search at eh Campos residence, two storage lockers and another business, The following items were located; Tide Liquid Detergent, Dove Soap, Centrum Silver Vitamins, various toothpaste, razorblades, shampoos, body wash, sardines, Spam, Taster's Choice Coffee, lotions, batteries, and electric toothbrushes. Many of these items still had branding labels still affixed to the product.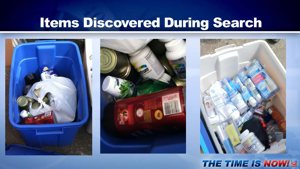 The total estimated recovery at the Campos residence is valued at $2,500.00. Campos admitted that he would buy product for an estimated .10 to .15 cents on the dollar depending on the product. Campos stated that he was reselling some of the items in his business (bait and tackle shop) which was located on the pier but the majority of the product he was shipping to family members who reside in the Philippines.

Read Part Three in Tuesday's D&D Daily.

As a 35-year veteran of Retail Loss Prevention, and someone who has conducted many pre-employment interviews, I thought readers might be interested in some of my favorite interview questions and the thinking behind each of them. Each day for the next five days I'll be sharing one of the questions from my list of second interview questions. Answers to these questions tell me a lot about how a candidate thinks:

Day 1 – A horse is tied to a rope six feet long and there is a bale of hay eight feet away. How can the horse get to the hay if he does not bite or undo the rope?

This is an easy lateral thinking question. You don't have to know the best answer to do well on this question. The ability to think, solve problems, and be creative are attributes I value, so even off-the-wall ideas have some merit.

Hint: The only bad answer is to give up without trying.


John Velke
V.P. Loss Prevention & Safety
Total Wine & More