FRIDAY FOCUS
July 22, 2011
Doug Marker
Vice President
LP, Risk and Audit
Michael Stores, Inc.

Stephen O'Keefe
Vice-President
Loss Prevention and
Risk Management
Wal-Mart Canada

Coming in August
Kelly Gorman
Vice President LP
PETCO

LP Program Spotlight
eBay's PROACT Team
---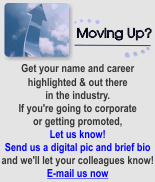 ---
Know about an event we should feature here? Let us know.


National Retail Federation
2011 ORC Survey
Executive Summary
Full Report

Women in LP Caucus
Mentor Program
Register Here
---
August 7-10, 2011
National Food Service Security Council
32nd Annual Meeting
Hyatt Grand Champion
Indian Wells, CA

Retail Council of Canada's

2011 Loss Prevention Conference

Going Beyond LP - Partnering for Success

September 14, 2011
7:30am - 5:00pm
International Centre
6900 Airport Road
Mississauga, Ontario

FOR MORE INFORMATION...

Contact the RCC Events Team at 1(888) 373-8245 or visit www.rcclpconference.ca






October 4-6, 2011
CLEAR/Coalition of Law Enforcement and Retail
2nd Annual Training Conference
Peppermill Resort/Casino
Reno, NV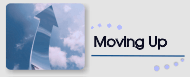 Tom Arigi was named Senior Vice President of Loss Prevention for National Stores. After 27 years at Sears and starting as a security agent Tom progressed to Divisional Vice President of Loss Prevention for Kmart for the last four years and now gets the opportunity of building a new LP effort. This is a new Senior VP level position in the industry and it speaks volumes of Tom's ability to influence their management team and get this level of commitment. Congratulations Tom!



Kevin Ach has recently assumed International responsibilities for Office Depot as the Senior Director of Loss Prevention – International. He has worked for Office Depot for just under 9 years with increasing levels of responsibility. Past roles at Office Depot include Director of Supply Chain LP, Director of LP Operations, and Internal Audit. Prior to Office Depot, he worked for Arthur Anderson. Kevin graduated from the United States Military Academy at West Point in 1996 and served as an officer in the US Army.



Terry Nichols was promoted to Senior Director, Loss Prevention & Safety, Retail Stores at Office Depot. He has worked for Office Depot for several years, previously as their Director of LP. Prior to Office Depot, he worked for Marshalls' as LPDM for 12 years.


Ryan Dzwigalski was named Manager of Investigations at Michael Stores, Inc. Ryan Dzwigalski, CFI attended Michigan State University achieving a Bachelors degree in Criminal Justice. He has held Loss Prevention positions at: Target, Gap Inc., Marshalls, and most recently Vans Inc. Ryan has been named the Manager of Investigations for Michaels Stores Inc. starting July 11th.

Technology hit Borders to close its 339 stores after their deal falls apart and the liquidation could start as soon as Friday of this week. (Source freep.com)

Weis Markets 2Q same store sales up 5.1% – they named a new VP of LP, Mike Limauro, a couple of months ago and they're now positioned well to improve shrinkage performance.

In a rare role reversal, the high-end consumer in China is reeling at buying fakes themselves at their high-end DaVinci furniture store chain even though their President emotionally denied the charges. While customs officials in Shanghai, literally the same day of her tear-filled news conference, found Da Vinci temporarily storing Chinese-made goods in a Shanghai warehouse and said that "staying at the bonded zone for a day, the products changed from domestically produced ones to imported ones." "Over the weekend, Shanghai's official consumer watchdog agency ordered DaVinci to stop selling items bearing the label of the Italian brand Cappelletti, because of "fake ads" and "unqualified labels," according to Shanghai Daily." (Source nytimes.com)

The Radicati Group has published a detailed list and analysis of the Corporate Web Security Solutions Market's Top Players, Mature Players, Specialists and Trail Blazers. This interesting study provides an overview and ranking of these security providers for the web. It may come in handy or be just educational material worth reading. You may have to register, but it's worth the effort. idgenterprise.com

Liz Claiborne, who has posted losses in each of the past 14 quarters, is trying to sell its Mexx stores. (Source bloomberg.com)

A new British Retail Consortium study shows total retail mobile search volumes increased 216% in the second quarter. M-commerce is here and growing rapidly. (Source theretailbulletin) We use this site because the UK is an excellent source for studying trends due to the similarities in our culture and the fact that being smaller, they have the ability to conduct surveys and research much quicker then the U.S.

The San Francisco Superior Court is laying off 40% (200 of its 480 workers) and shuttering 25 courtrooms due to a $13.75 budget deficit. Presiding Judge Katherine Feinstein said "the civil justice system in San Francisco is collapsing," and the future is very bleak. However, Feinstein said criminal cases would remain largely unaffected because of constitutional guarantees of speedy trials. This is a sign of the times nationwide in our judicial systems with tax revenues being decreased. How does it impact retail theft cases long term? (Source Associated Press)

With shrink ticking upwards and most big box retailers doubled up on store coverage at the district level outside of high shrink metros, is there pressure to start trending back to single district coverage's nationwide? While we're seeing healthy same store sales increase for the most part, the retail climate appears not to have changed, with most keeping the pressure on field staffs and anticipating rougher waters the remainder of the year.

Even with California's budget woes, the California Attorney General's Office will allow Amazon to collect 500,000 signatures on its petition to take the online sales tax issue to the voters. (Source Associated Press)

The FBI raided 3 homes, 2 in Long Island and 1 in Brooklyn, this morning of alleged Anonymous members and seized computers and related accessories. The three people cited in the search warrants were between their late teens and early 20's. Earlier this year, the FBI executed more than 40 search warrants to root out Anonymous members in the U.S. Last week, Anonymous hacked Booz Allen Hamilton exposing 90,000 e-mail addresses on the web and this week hacked Monsanto and Murdoch's Sun Web site. The FBI won't give up and nor will these young hackers. (Source cnet.com)

According to some, the rise in shrinkage is not only a sign of employees feeling more comfortable in their jobs, but it's also a sign that after all the lay-offs during the recession, the remaining employees feel overworked and underpaid and feel like they're justified in taking from the company. "People are starting to get resentful about increasing workload," said Marie McIntyre, a career coach. "We are in an economy of desperation. People are desperate," Davidowitz said. "Some people haven't gotten raises or bonuses in years. They feel cheated. They think, 'This is a way I can get a little bit back.' A lot of employee theft comes from that attitude: 'I'm underpaid, I'm overworked, I'm supposed to get more.' " (Source usatoday.com)

"Geofencing" is a new form of physical security being marketed by TruePosition where invisible barriers are formed around critical sites and containing a list of known phones belonging to people who work in a specific location or company allowing them to pass freely through the covered radius. "If any phone enters that is not on the authorized list, [authorities] are immediately notified," as stated by TruePosition's director of marketing Brain Varano. AT&T and T-Mobile are already using it in locating over 60 million 911 calls annually. (Source wired.com)


Write a Thought Challenge!
Maybe you'll Win!
Make a Difference - Get Your Thoughts & Ideas Published
Great Exposure - Great Visibility - Great Opportunity