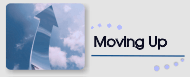 Ryan Gebauer was named VP of Retail Loss Prevention & Risk Management for SilverStone Group Inc. SilverStone Group is an insurance firm that specializes in risk management and loss prevention services for retailers. Congratulations Ryan!


Bret McGowan was promoted to Senior Vice President, Sales and Marketing for Vicon. Bret has been with Vicon for the past 20 years. When he started with Vicon, his title was marketing analyst. Before his recent promotion, Bret was the Vice President, Sales and Marketing. Bret received his B.S. in mechanical engineering from Polytechnic Institute of New York University and his M.B.A. from Hofstra University. Congrats Bret!


2011 National Retail Security Survey Preliminary Results
Announced by Dr. Richard Hollinger

According to the 2011 National Retail Security Survey preliminary shrink results from Dr. Hollinger and the University of Florida released today at the NRF Conference, retail theft is down. The survey found that theft as a percentage of revenue for the year 2011 was 1.41%, down from 1.49% in the previous year. Retailers had total sales of $2.449 trillion, meaning $34.5 billion was lost to shrink. This is an approximate decline of $2.6 billion, making 2011 the lowest shrink year in 20 years.

In a breakdown of each theft category, employee theft made up the largest portion with 43.9% loss, approximately $15.1 billion. The second largest category was shoplifting, with 35.7%. The categories that followed were administrative error with 12.1%, a category titled unknown with 5.5%, and vendor fraud with 5%.

In a breakdown by sector, supermarket – grocery had the highest shrink percentage with 2.64%, followed by craft & hobby, specialty children's apparel, men & women's apparel, and discount & mass merchandisers.

For the coming year, 46% of retailers say they plan to increase their spending in regards to loss prevention, with 24% saying they plan to decrease and 31% saying they plan to stay the same. Retail LP departments are breaking down their budgets as follows: 41% allotted to LP systems (remote IP monitoring); 32% for awareness; 25% for asset control EBR; and 16% for screening.

"This year's decrease in retail theft is evidence retailers are implementing and updating loss prevention strategies in order to reduce shrinkage," said Hollinger, Ph.D. "Furthermore, the decrease can be attributed to the enhancements and improvements in both loss prevention technologies and programs."

As these results are just preliminary, more retailers are encouraged to participate in Dr. Hollinger's survey. If your company hasn't participate yet, click here.

Tommy Hilfiger plans to add 500 stores in India over the next five years. Their goal is to capitalize on the brand's surging popularity. A significant number of the stores will be opened through franchisees with other retailers entering the market through joint ventures. (source indiatimes.com)

British retail sales rose in May and manufacturers saw a bit of a pickup in activity in June. Are these the fabled green shoots of recovery after a poor six months? Retail sales rose 1.4% in May from April and were 2.4% higher than a year earlier. So is the economy set for takeoff again? Well, no. Most analysts expect the economy to contract again in the 2nd quarter, while minutes from the Bank of England's June policy meeting show the central bank is clearly gearing up for a another bout of bond buying next month. (source blogs.wsj.com)

Canadian retail sales drop in April. Statistics Canada says retail sales slipped 0.5 per cent in April to $38.9 billion, more than offsetting the gain in March. In volume terms, retail sales were down 0.8 per cent, the third decline in four months. Sales were down 2.8% at clothing and clothing accessories stores following six straight monthly gains. (source huffingtonpost.ca)

Auto dealer employee steals $10M from the company to live a high lifestyle. Patricia Smith stole an average of $4,000 a day for seven years and treated herself and her family to private jet travel, a private dinner cooked by a Food Network star, a dinner with Kevin Spacey, Super Bowl tickets, a costume fitting on Broadway, and even trips to the Vatican. She must now serve 78 months in prison, three years of probation, and pay restitution of $10,349,569.14. (source abcnews.go.com)




New surveillance released the shoplifter who carjacked a woman and her baby. After shoplifting a T-shirt from a Walmart in Dallas the man carjacked a woman and her baby. The woman began to hit the man when he refused to let them out of the vehicle. After a few minutes, he pulled over and let them out. The video was released in hopes that someone who sees it will recognize the man. (source nbcdfw.com)



Shoplifter accused of biting a Walmart loss prevention officer in TX. Suspect was a former employee. She was charged with a second-degree felony for robbery, punishable by up to 20 years in prison and a $10,000 fine. (source theeagle.com)





Additional information on the shooting of a shoplifter outside a Walmart in MI. Officers are on administrative leave which is proper procedure following such an incident. The Police Chief provided a statement and answered a few questions. (source pressandguide.com) (source detroitnews.com)








The NE Ohio 'Reese's Cup bandit' strikes again. Employees estimate he has gotten away with $400 to $600 worth of Reese's Cups over the last few months. New video released of the shoplifter with a sweet tooth. (source newsnet5.com)





The NRF's LP Conference award winners for The Loss Prevention Volunteers in Action(recognized Loss Prevention for their charitable contributions): Barnes & Noble, Inc.; Hart Systems, LLC.; Lifeway Christian Stores; Limited Brands, Inc.; PETCO Animal Supplies, Inc.; PetSmart, Inc.; Rent-A-Center, Inc.; Saks Incorporated; Sears Holdings Corporation; Stanely Black & Decker, Inc.; The Kroger Co.; The Neiman Marcus Group, Inc.; Universal Surveillance Systems (USS).

The NRF's LP Conference award winners for Law Enforcement Retail Partnership Award (LERPA): Kebharu Smith, Assistant US Attorney, Department of Justice; Armando Astorga, Group Supervisor, ICE-Homeland Security Investigations; Georgina Cervantes, Analyst, ICE; Terry Muise, Special Agent, ICE; Juan Pagan, Special Agent, ICE; Matt Wood, Special Agent, ICE.


Alpha Introduces Two High-Theft Solutions to
Protect Wine and Spirits
Alpha's 1 Alarm Omni Guardé Bottle Cap and Adjustable Bottle Collar Provide Robust Merchandise Protection to Sharply Reduce Retail Shrink
NEW ORLEANS — June 20, 2012 -- Alpha, a division of Checkpoint Systems, Inc. (NYSE: CKP), today announced here at National Retail Federation's annual Loss Prevention Conference and EXPO the launch of two new security solutions for wine and spirits.

These solutions, the1 alarm Omni Guardé Bottle Cap and the Adjustable Bottle Collar, are the latest products to join Alpha's extensive and innovative bottle protection portfolio.

According to the 2011 Global Retail Theft Barometer, the alcohol/liquors category is one of grocery's highest risk product lines, with an average shrink rate of 2.47% globally (vs. the average global rate for all retail items of 1.45%).

1 alarm Omni Guarde

Alpha's new 1 alarm Omni Guard é is a one-size-fits-all solution that combines a high level of security with the ultimate ease of use for the protection of wine and spirits. It offers a one-handed application and removal and is available in both AM and RF technologies. Additional features include:

• Patented Alpha S3 security that can only be removed with the retailer's key.

• Clear cap design provides premium aesthetics and allows for easy readability of the bottle label and tax information.

• Apparent benefit denial provides a strong visual deterrent.

• Single cap solution fits more than 90% of bottles on the market.

• Variable clasp design provides a secure grip on a wide array of bottle neck diameters.


Adjustable Bottle Collar

Alpha's Adjustable Bottle Collar encourages open display with merchandise safely accessible to customers. It offers a strong visual deterrent with pain points under the collar to discourage prying. When attached around the bottle cap, it also offers benefit denial to prospective thieves. Like the 1 alarm Omni Guardé, it offers a one-handed application and removal feature and is available in both AM or RF technologies. Additional features include:

• Rubber lining helps secure the collar as well as protect bottle foil and labels.

• Patented Alpha S3 security can only be removed with the retailer's key.

• Secure, easy to use and maximizes display opportunities.

• Adjustable to accommodate a wide array of bottle neck sizes.

• Robust key locators make removing the product intuitive

"Alpha has a long, innovative history of protecting wine and spirit merchandise, including developing the first commercially successful security cap for wine and spirits and the first aesthetically pleasing solution that doesn't detract from merchandise presentation," said Larry Yeager, Alpha's vice president and general manager. "These two new offerings build upon our longstanding know-how to offer retailers the benefits of open display and on-shelf availability, so that consumers have a positive retail experience and retailers increase sales."

The 1 alarm Omni Guardé Bottle Cap is available June 1 and the Adjustable Bottle Collar is available immediately. Both can be seen at Booth #901 at NRF. For more information, contact Jennifer Johnson-Parrott at 704-708-1338 or toll free at 888-257-4272.




Press Contact:
George Cohen
President, GCC Inc.
617-325-0011
george@gccpr.com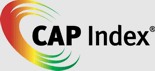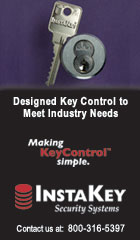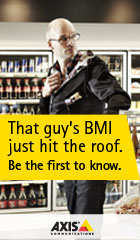 Gregg Smith, Director Loss Prevention -
The Children's Place - The First Year



---

---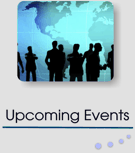 Know about an event we should feature here?
Let us know.
---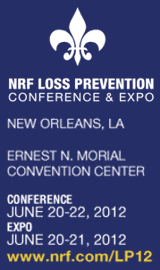 ---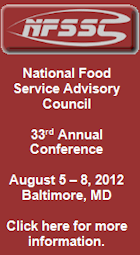 ---

---
---



Watch for our article the day after each event!
---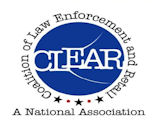 CLEAR'S

3rd Annual Training Conference

Sept. 18 - 20, 2012
Dallas, TX

Click here for more information.

Register here.

---

Washington State Organized Retail Crime Alliance (WSORCA)

Annual Training Conference
October 18, 2012

To register visit:
www.wsorca.org

---
---



Northern Michigan University, located in Michigan's incredible Upper Peninsula, offers one of the only baccalaureate loss prevention management programs in the United States. It is offered completely online and accepts up to 92 transfer credits. An affordable investment into a dynamic and growing profession.

Learn more here