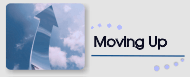 Nate Frazier, CFI was promoted to Director of Loss Prevention for Abercrombie & Fitch - International Stores. Nate joined the company in 2010 where he was a Senior Regional Manager of Loss Prevention, covering the Eastern US. In his new role, Nate will be covering the international chain stores. Prior to joining with Abercrombie & Fitch, Nate held Regional Loss Prevention Manager roles covering Los Angeles, Atlanta and Detroit during his seven-year tenure at GameStop. He has also had loss prevention roles at Saks Incorporated and Target. Nate has a BS in Asset Protection from Eastern Kentucky University. Congrats Nate!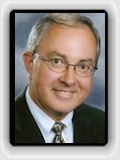 Last week the Daily reported the unfortunate news about the passing of Dave Gorman, former VP of Loss Prevention for Wal-Mart and President and CEO of David Gorman & Associates.
For those readers who want to leave their thoughts and view details about his funeral arrangements
click here
.

Many businesses in Chicago tell their employees to stay home today because of NATO meetings Many downtown businesses told their employees to stay home during the second and final day of the summit. More than two dozen Metra rail stations along a line that carries around 14,000 riders in from the southern suburbs on most weekdays were closed and stations and platforms were being patrolled by a larger contingent of law enforcement personnel and K-9 units. The Chicago Transit Authority was rerouting 24 buses through the summit zone. (Source Associated Press)

NATO protestors make Sunday intense in Chicago as retailers wonder how it's going to impact business this week. With thousands of people facing police officers yesterday some shoving and scuffles broke out. 45 protestors were arrested Sunday and at least four officers were injured. As tension mounted two more arrest were made of Chicago individuals who claimed to have explosive or incendiary devices. It's going to be a tense week for everyone including the retailers. (Source nytimes.com)

3 men face terrorism charges stemming from pre-NATO raid A month long investigation revealed these three men were making Molotov cocktails. Their attorney claims they are simply NATO protestors who had beer making equipment in their apartment. The three men being held at the Harrison District police station were charged late Friday night. (Source chicagotribune.com)

Yahoo's former CEO who stepped down over the 2 degree mislead - steps down from another board of software maker Splunk Inc. His departure was triggered by the revelation that his resume included a college degree in computer science that he had never received. Media reports have also said that Thompson told Yahoo's board that he has thyroid cancer. (Source Associated Press)

In the wake of several robberies at Harris Teeter stores in Greensboro, High Point and Winston-Salem, NC, security guards are deployed at all of its stores in the "Triad". Danna Jones, a company spokeswoman, said the supermarket chain added the security measure because the company takes the safety of its associates and customers seriously. On May 13, two men entered the Harris Teeter at 150 Grant Hill Lane in Harper Hill Commons in Winston-Salem. Capt. Connie Southern of the Winston-Salem Police Department said the men displayed a handgun and robbed a store employee. "They took some items from his person," Southern said. "There's still an active investigation on this." She said the police department is collaborating with the Greensboro and High Point police departments because of similar or attempted robberies in their cities. In High Point, two Harris Teeter stores have been robbed since Dec. 24, 2011. In Greensboro, four Harris Teeters have been robbed since Jan. 31. The most recent was on May 14 at 401 Pisgah Church Road. (Source privateofficerbreakingnews.com)

California retailers are increasingly staffing positions with bilingual individuals in this "hypercompetitive retail environment". While hiring bilingual individuals has always been desirable in certain areas around the U.S. it's now a real priority and program in California. "A lot of retailers are very much focused on providing a diverse workforce for diverse customers that are coming into their stores. They recognize that a lot of people that come into their stores don't always speak the language," said Jackie Fernandez, retail partner with Deloitte's Los Angeles practice. More than one-third of California's population is of Hispanic or Latino origin, according to 2010 census figures. An additional 13 percent are Asian. Statewide, 43 percent of residents speak a language other than English in the home, compared with 20 percent nationally. (Source contracostatimes.com)

Manhattan's Fifth Avenue retail rent up 22% from last year and hits $2,750 per square foot According to New York City statistics, a record 50.6 million visitors came to the city last year, up 43.8 percent since 2001. That influx has been a boon for chains like Saks Fifth Avenue, which derives 20 percent of sales from the flagship. What's pushing Saks Fifth Avenue is basically the tourism. All international brands want to be represented there. Stores on the stretch have benefited from the constant stream of international shoppers who crowd the sidewalks. (Source reuters.com)

Credit card fraud and counterfeit goods have also held back the Chinese online shopper - just like their American counterparts but controls are getting better These two issues have been addressed, in part, by the introduction of PayPal-like payment services, including Alibaba-owned Alipay, which allows users to make purchases without sharing their credit card details with individual vendors. As an extra security measure, Alipay only transfers payments to vendors after clients have received and expressed satisfaction with their goods. Online retail generated $121 billion in sales in China last year, up 66% from 2010. Chinaís ecommerce market is expected to more than triple over the next three years, with sales reaching $420 billion by 2015. Thatís 20% more than what the U.S.ís ecommerce market is forecasted to bring in that year. (Source mashable.com)

Organized Retail Crime - How to fight the new breed of shoplifter Using a combination of people, technology and processes, retail security professionals can be better prepared to capture the day-to-day information that exposes ORC trends early and enables them to take corrective steps in real-time. While we cannot predict exactly what will happen in the future, hopefully the retail LP industry will take away some key lessons from these events to learn from our past and combat ORC more effectively. Written by Andrew Wren, CEO of Wren Solutions - (Source securityinfowatch.com)

Cybercriminals are coming to a smartphone near you and at your office- are you ready? Most people carry both business and personal information on their mobile devices. "It brings those two worlds together in a very convenient package for criminals to target," The so-called "consumerization of IT" is an apparently unstoppable trend. And most businesses don't want to stop it because of the advantages that collaboration and social networking with mobile devices can bring to the enterprise. Still, increasing security threats could undermine those advantages. (Source csoonliine.com)

$500,000 warehouse tire heist in Fullerton, California Masked and armed robbers stole more than $500,000 worth of tires from Yokohama Tire Corp.'s Fullerton, Calif., warehouse May 18. Fullerton police said the unknown number of robbers surprised two security guards just before midnight and held them at gunpoint while hauling away at least two Class 8 trailers loaded with tires. "It was somebody who knew what they were doing," Fullerton Police Department Lt. Robert Bastreri. (Source tirereview.com)




Target employee blasted with pepper spray by 3 female suspects loaded with $1,500 worth of stole merchandise. The store was evacuated for a short time afterward. (source liveleak.com)




28-yr-old man waiting for his mother to get off work at Marshall's in Dallas was shot and killed in parking lot. Marshall's and the property management company where the murder happened is putting up $10k each for a reward. (Source myfoxfw.com)

N.J. Senate's Budget Committee passes measure stopping Gov.'s plan to seize unused value of gift cards 2 yrs. after purchase. With a number of major credit card companies pulling their gift cards from retailers shelves let's hope their state congress can stop the Governor's plan. (Source csnew.com)



Charlotte police release video of violent jewelry store robbery of Bonnart Jewelers. The video shows the robber pepper spraying, beating one of the clerks and then taking off with several items from the jewelry store. Police hope the release of the video will help them identify the suspect and lead to an arrest. (Source charlotteobserver.com)



Million dollar armored car heist suspect nabbed after 19 years on the run. Fast Eddie Maher made his way to America with his loot, but said living in the States was like being in prison. He is glad it is over and his family can finally get back home to the UK. Maherís money had run out years ago, living in the Ozarks and turned in by his daughter- in- law. Maherís crime was one of legend, list in the Top 12 biggest heists in British history. (source thesun.co.uk)
Last week's most popular news article --
Another 'Mom of the Year' being sought for shoplifting with her small child at Target in Milton, Georgia. Police are seeking the identity of the female suspect, and believe she is a repeat offender at this location. (source wsbtv.com)