---

---


FRIDAY FOCUS
Paul Jones
Head of Global
Asset Protection,
eBay, Inc.

Dan Provost
VP US Retail Store and Distribution Center LP,
Staples, Inc.

LP Program Spotlight
eBay's PROACT Team
---


Know about an event we should feature here? Let us know.
---
---



Women in LP Caucus
Mentor Program
Register Here

April 8, 2011
NEW Deadline
NRF LP Awards Program Nominations

April 10-12, 2011
Global Supply Chain Summit
Columbus, OH

April 20, 2011
Georgia Retail Association ORC Symposium
Atlanta, GA

NRF-Investigators' Network Meetings
McLean, VA April 20
Houston, TX April 21
Dallas, TX April 28

April 28, 2011
2011 Great Central U.S. Shakeout
AL, AK, GA, IL, KY, MO, MS, SC, TN

April 28, 2011
Retail Council of New York ORC Conference Albany, NY

May 3, 2011
LP Professional Development Call, hosted by the women in LP Caucus
2:00 p.m. Eastern

May 3-4, 2011
NRF LP Legislative Committee Meeting
Washington, DC

May 16-19, 2011
National Level Exercise


---
---
---



October 4-6, 2011
CLEAR/Coalition of Law Enforcement and Retail
2nd Annual Training Conference
Peppermill Resort/Casino
Reno, NV
---
---
---
A private security guard at an Apple store in San Diego shot and killed a smash-and-grab burglary suspect early Monday and two other suspects were arrested after the driver of the getaway car died of his head wound and crashed the car. Apple stores across the country have been getting hit with many stores being hit more than once in only a few months. The guard opened fire inside the store after one man pulled a gun and fired at him. Footage from surveillance cameras capturing a number of the Apple burglaries have been posted on YouTube. (Source Associated Press)

A former disgruntled Gucci headquarters computer technician at their U.S. headquarters in NYC is being accused of hacking into the retailers computer system and causing over $193,698 of damage, but he pleaded not guilty in federal court to computer tampering, identity theft and falsifying business records and other charges. He had been fired from the company for abusing his employee discount and buying bulk items and shipping them to Asia for resale. (Source dailytelegraph.com)

"Protect yourself with Dish Network. Sign up now, get a free gun." promotion at a RadioShack store in Montana has now been picked up by another RadioShack operator in Mountain Home, Idaho, who is offering a free shotgun with the purchase of a satellite television package. The promotion in Montana tripled that store's business and now another one, much against corporate wishes, is doing it. Nothing like operating franchise locations. (Source kmtv.com)

Lowe's Market has purchased 55 Super S Foods stores in south and central Texas. Now operating 90 stores in west Texas, New Mexico and Arizona with $700 million in sales, this will more than double the size of the company. How will it impact LP jobs? (Source supermarketnews.com)

Wal-Mart may be testing a home delivery grocery service in the San Jose area of Northern California. (Source supermarketnews.com)

Target was the first U.S. retailer "to have the ability to scan a bar code directly from a mobile device at any store nationwide" and now with Target's image scanners at checkouts in all of its 1,800 stores, they've adopted a mobile coupon system from CodeBroker that creates a single bar code for multiple mobile coupon redemptions. (Source supermarketnews.com)

Identity thieves are targeting children's social security numbers and saddling thousands with debt and sometimes it'll be years before they even know it. In a recent study of a database of 42,232 children, it was found that 4,311, or 10.2%, had someone else using their social security numbers. In one case of a 17-year-old, her number was being used by 8 different people to amass $725,000 in debt and in another a 14-year-old had a 10-year credit history that included a $605,000 mortgage for a house. (Source itworld.com)

Symantec report shows 3 million malware attacks in 2010, up 93% from 2009, and on average 260,000 identities were exposed for every data breach that occurred with 286 new strains of malware discovered, with mobile phone security becoming an issue as hackers encourage smartphone owners to download malicious apps. (Source csoonline.com)

Yesterday's reported security breach of the world's largest permission-based email marketing provider, Epsilon, now has grown to 2% of their 2,500 clients, estimated at 50. But the names are big ones; Walgreen, Kroger, New York & Company, Brookstone, Home Shopping Network, Fred Meyer, Ethan Allen, King Soopers, Best Buy, bebe Stores, Ralphs grocery, LL Bean, Fry's, Lacoste, Target, and a host of others. (Source securityweek.com)

Walgreen March same store sales up 3% with total sales up 7.6%

America's Top 10 most fraud ridden states; 1) Colorado, 2) Florida, 3) Maryland, 4) Nevada, 5) Arizona, 6) California, 7) Washington, 8) Delaware, 9) Alaska, 10) Georgia. (Source theatlantic.com)

Last week's posting by the Compass Group is the first time in history we've ever seen a Senior Vice President of Loss Prevention position openly advertised on the internet.
Blockbusters auction process is expected to be complete before a sale approval hearing schedule for Thursday. (Source Associated Press)
A few weeks ago, we reported on the network security company RSA and its SecurID two-factor authentication product that a number of retailers use which had been hacked - well it was done by tricking one employee with an email entitled "2011 Recruitment Plan" and after clicking it a backdoor virus went to work. (Source govinfosecurity.com)
Target and Supervalu are leading the battle against ORC and those who sell online and cost companies and customers $15 billion to $30 billion annually. This article discusses the legislative efforts and the need for a global solution and how eBay has been working hand in hand with them. (Source startribune.com)
McDonald's is hiring 50,000 people on their National Hiring Day April 19th. Probably the single biggest hiring day for a retailer in history. Talk about a pre-employment screening program. (Source retailwire.com)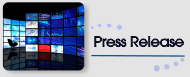 XBR Loss Prevention version 7.0
to Debut at RILA Loss Prevention Conference

Westboro, MA—MICROS-Retail will premiere the newest version of XBR® Loss Prevention at RILA Loss Prevention, April 11-14. Retailers will see how XBR version 7.0 injects behavioral analytics to pinpoint high-risk transactions and an expanded depth and breadth of reporting. Focusing on true exceptions will yield increased user productivity.

"We've added several features that improve the user experience and increase the reach of the application," says XBR Product Manager Scott Matza. "The new report rendering and digital video links significantly boost the usability and performance of the web client."

XBR's new Employee Violations Dashboards (EVDs) provide the complete picture of employee alerts and offer actionable information in an extraordinarily convenient and user-friendly format that can be easily viewed on a mobile device.

Read about the new XBR release at www.micros-retail.com/lpxbr and visit booth #513 at RILA.

Upcoming event!
Southeastern ORC Conference
Sponsored by the Georgia Retail Association
Loss Prevention Council
April 20, 2011
AmericasMart, Atlanta, GA