---
Canada's Policing & Racism Debate

'Defund the Police' - Retail Under Scrutiny

Canada's first Black police chief says it's time for 'a much better approach'

'The system is really failing us'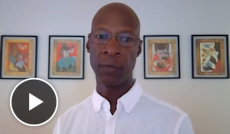 A former police chief in Winnipeg is adding his voice to the chorus calling for police officers to be separated from duties that have little if anything to do with law enforcement.

"I would never dispatch a police officer to someone who's having a heart attack, something that requires medical attention – but I think, in many cases, we're sending the police to events that are strictly medical, where people need someone else," Devon Clunis told CTV's Your Morning on Tuesday.

"Police have become the catch-alls of anything and everything happening in the community, and I think we're recognizing that the system really is failing us."

Questions around the future of policing have become a major issue in both Canada and the U.S. in recent weeks. In Canada, the conversation has been shaped in part by the fatal police shootings of two Indigenous Canadians, Chantel Moore on June 4 and Rodney Levi on June 13.

Their deaths, among others, have amplified calls in Canada to defund police, which means moving the responsibility to respond to some emergencies from police to a new and hopefully less deadly form of law enforcement, and redirecting a large portion of police budgets to the new initiative.

Clunis, who became the first Black police chief in Canada when he was appointed to the top job in the Winnipeg Police Service in 2012, said he is not personally in favour of defunding police, but does support shifting some current police responsibilities elsewhere. ctvnews.ca

Former Aritzia Employees Call Out Company's Anti-Black Racism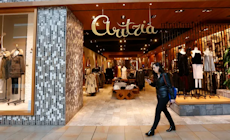 The Vancouver-based retailer has now committed to "immediate action" to improve its diversity and inclusion program.

When Karissa Lewis saw that her former employer Aritzia was donating $100,000 to Black Lives Matter and the National Association for the Advancement of Colored People in the U.S., she thought, "That's great." Then she recalled the racism she faced while working for the Canadian retailer and changed her mind.

Lewis believes she was treated differently from other managers at that store because she is a Black woman. She said she was made to work cash register shifts even though she was an associate manager, while a new employee, who was white and in a position below her, was given management shifts. huffingtonpost.ca

'Black Lives Don't Matter' baby outfit sold through Amazon Canada prompts outrage

Racism Kills in Canada as Much as in the United States

---

COVID-19 Fallout
2nd Wave? - 2,500 Closures - 'Hero Pay' Backlash

Canadian retailers ready for a possible second round of closings
After three months of forced closings, furniture stores are up and running again — and doing a brisk business, too. But there's no guarantee how long that boost will last as health experts warn a second wave of novel coronavirus is inevitable in the coming months. If stores are forced to close again, what have retailers learned from the first go-around they can lean on for the second time?

Andrew Tepperman, president of HFA member Tepperman's, a six-store chain in Canada, said his company began planning for a second wave as soon as it began receiving government relief funding. "Our thought was, let's pull every dollar we can, out of every resource," said Tepperman, who said he borrowed "a ton" of money and then invested it in a guaranteed investment certificate that Canadian banks sell.

"I'm very nervous that things are going to be even worse if there are more shutdowns (or) the governments run out of money," he said. "So, it's almost like buying an insurance policy right now, like by withdrawing all these funds, but it allows us to sleep at night, too. Liquidity is the number one issue for me now."

Rick Howard, president of Sklar Furnishings in Boca Raton, Fla., said it's important to pare expenses and build your cash reserves for the coming months. But ultimately, he's focusing on his staff. "It all comes down, to me, to people," he said. myhfa.com

As many as 2,500 retail store closures expected in Canada
Coresight Research predicted last week that as many as 25,000 retail closures could be announced in the United States this year. For Canada, that could theoretically mean 2,500 stores, said Patterson.

This week alone, Starbucks announced it would close up to 200 locations across Canada over the next two years as it restructures its business, while Children's Place clothing store said it was closing 200 locations across Canada and the United States by the end of fiscal 2020, and another 100 the following year.

Across the country countless more "mom and pop" stores and restaurants have or are expected to close. ctvnews.ca

Related Stories:

• These retailers are closing Canadian locations in 2020
• 44% of closed businesses in Saskatchewan might never open


Backlash as Grocery Retailers Roll Back Hourly 'Hero Pay' in Canada
A few weeks ago some national grocery chains were being applauded for raising the wages of frontline workers who were considered heroes for their work during the COVID-19 pandemic. Now, those same retailers are being sharply criticized for deciding to roll back those wages while the pandemic continues to take its toll on people's health and on the economy.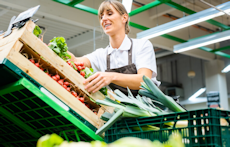 Companies like Metro, Empire, and Loblaw have ended the $2 per hour premium pay for front-line workers.

Sylvain Charlebois, Professor, Food Distribution and Policy, Faculties of Management and Agriculture, Dalhousie University, said he can certainly understand why the businesses are rolling back premium pay.

He said grocery stores likely didn't have much of a choice in rolling back wages. It was predictable. But it was disappointing especially in light of the fact that most people that work in the industry are those with highly vulnerable financial situations such as single-parents, students, seniors with fixed income, underprivileged demographic groups. retail-insider.com

Related Story: Unions call on retailers to make pandemic-related wage premiums permanent

Sask. grocery manager dances through the aisles to brighten shoppers' days during pandemic

Opinions mixed among Montreal shoppers on COVID-19 safety measures

Roots reports loss on virus-related supply chain issues, closures

More than a dozen employees at Home Depot in Richmond Hill test positive for COVID-19

---

Movie Theater Industry In Turmoil Globally
UK-Based Cineworld Cancels $2.1B Purchase of Canada's Cineplex - Legal Battle Coming

DavidsTea Inc. may pursue formal restructure, hasn't paid rent in three months

Jean Coutu warehouse workers overwhelmingly back strike mandate

Understanding Canadian Cybersecurity Laws: Interpersonal Privacy and Cybercrime

Toronto accounting firm hit by ransomware




Vancouver, BC: 2 suspects steal $45k worth of wigs & hair extensions from store
Vancouver Police say that multiple wigs were stolen during a break-in to a hair salon near City Centre Mall last week. In a news release, police state that two male suspects broke into JO Hair salon located at 3017 Cambie Street and stole multiple wigs, hair toppers, and hair extensions worth over $45,000 in the morning of June 3. "Investigators believe the thieves targeted this particular store to specifically steal the wigs and hair extensions," says Constable Tania Visintin, VPD. vancouverisawesome.com

'Wild Friday at Walmart': Regina store evacuated after bear spray incident
A man told them he had been sprayed with bear spray and did not require medical attention, police say. An assault investigation has now been launched. Trina Agopsowicz says she was at the store doing regular shopping when the incident happened. ctvnews.ca

Mississauga, ON: Man dead in daylight shooting near hotel, strip mall

North Grenville, ON: $900 perfume thief sought


Robberies & Burglaries

• C-Store - Halifax, NS - Armed Robbery
• C-Store - Brantford, ON - Armed Robberies (3x)
• C-Store - Regina, SK - Robbery
• Hair Salon - Vancouver, BC - Burglary
• Maple Leaf Sports - Calgary, AB - Burglary