A Must Read for All LP/AP Executives
One Secret to Costco's Success: A Tight Rein on Shoplifting

Ahead of Costco's earnings report later this week, it's worth noting that one of the secrets to the warehouse club's financial success has been to keep shoplifting to a bare minimum.

The company's shrinkage, or shrink, the catchall industry term for merchandise lost to shoplifting and employee theft, as well as damage or cashier errors, is just 0.11% to 0.12% of sales, against a 1% to 2% average in the retail industry.

Costco Wholesale (COST) may have the lowest shrinkage of any major retailer—although few provide specific figures. Costco's performance is important because the company has rock-bottom profit margins—a critical element in the value proposition for its 53 million members.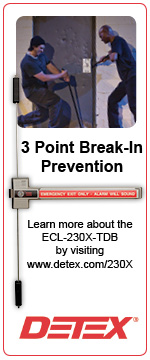 Shrinkage comes up periodically as an issue for retailers as it did on last week's J.C. Penney (JCP) earnings conference call. The struggling department-store retailer said it's making progress on combatting the problem.

"We have taken immediate action to improve shrink and are beginning to see improved results on recent technology investments and staffing adjustments," said the company's chief financial officer, Bill Wafford. He said that "security tag implementations" have led to a "20% reduction in shrink dollars in their respective areas."

Other retailers that have combatted shrinkage issues in recent years include industry leader Walmart (WMT).

At Costco, veteran chief financial officer Richard Galanti tells Barron's there likely are several reasons for Costco's minimal shrinkage rate. There typically is only one entrance and exit from Costco stores, a contrast with mall-based retailers that often have multiple entrances. Another deterrent is that Costco staff check customer receipts at the door. When retailers look to boost margins by cutting staff, it can lead to higher levels of shoplifting because there are fewer eyes to watch exits.

Galanti says he likes to think that Costco's members, now numbering 53 million, feel invested in the stores. They're also relatively affluent. The basic Costco membership runs $60 annually.

"We like to think we take good care of employees," Galanti said. He noted that Costco's shrinkage rate is down from around 0.35% 35 years ago.

If Costco experienced anything like industry-standard shoplifting, it would have no operating profit margin excluding membership fees and probably would have to lift prices. barrons.com

Editor's Note: The founder had taken great pride in their shrink numbers over the years in a number of articles. From saying they lock up all the expensive items like jewelry and closely monitor the entrances and exits with their door greeters checking receipts. Leaving each store manager accountable for their own business operation. But when you have every members' home address and identification, what would you expect? Other than internal theft, reduced external theft, and probably very little ORC. It's more about store design, bulk merchandise, and environment. As they virtually eliminate electronics theft and grab and runs.