---


Canada Coronavirus Update: April 22





Click here to follow Canada's coronavirus store closings
94 brand closures in Canada (Updated Daily)

PM Trudeau on reopening economy: 'It's not happening yet'

Prime Minister Justin Trudeau has a message for anyone clamoring for the economy to be reopened: "it's not happening yet."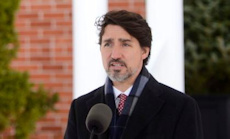 The prime minister made the comment during a press conference last week on the front steps of Rideau Cottage. He explained that the government has to be "extremely careful" with any steps it takes towards letting Canadians go back to their offices and allowing non-essential businesses to reopen.

"It seems like over the past days, people have are talking about 'oh, we'll re-open this. We'll do this. We'll reopen that.' It's not happening yet. If we reopen too soon, everything we're doing now might be for nothing," Trudeau warned, referring to the physical distancing measures now in place. ctvnews.ca

Canada United States border to be closed for another 30 days

---

Downtown Windsor convenience store owner frustrated by flagrant crime

'I feel really exhausted': Owner believes crime level is worsening during pandemic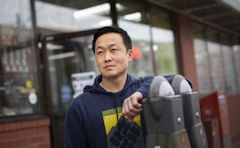 As owner and operator of The Service Market at 480 University Ave. W., Lee expressed frustration with the crime level in his store's area — which he feels is worsening under the COVID-19 pandemic conditions.

The Service Market's latest incident happened on Monday around 5:30 a.m., when the store wasn't open. Exterior security cameras were recording as a hooded man approached the store and threw a chunk of brick through a display window.

The flagrant thief then casually plucked his items of choice through the hole in the window. His arms were filled with merchandise boxes by the time he walked off. Lee said all the stolen items were cannabis accessories — several hundred dollars' worth. The damage to the store window added several hundred dollars more to Lee's losses.

"I feel really exhausted," Lee said. "I'm the new owner, trying to make a living, and I experience this kind of stuff."

Lee said it's the second time in a year that The Service Market has been the victim of this kind of break-in theft, and at least the 33rd theft incident at the store in general since he became owner.

What makes this latest crime particularly discouraging to Lee is that he believes the culprit was at the store the previous night, unconcealed, checking out what he was going to steal. windsorstar.com

Thefts down at Edmonton liquor stores with ID scanners: Alcanna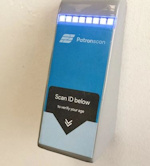 Edmonton liquor store thefts appear to be going down at locations with ID scanners, but the company behind the initiative says more devices can't be installed until a privacy investigation is completed.

Alcanna, the company that owns various liquor stores including Wine and Beyond as well as Nova Cannabis, announced in January a pilot program to curb a rise in thefts by installing scanners outside of stores before patrons are allowed inside.

According to the company, thefts have started to go down at the three stores with scanners, with the hardest hit stores – Ace Liquor on 34 Street and Liquor Depot on 137 Avenue – dropping from double-digit numbers to single numbers in April. edmontonjournal.com


---

After over 600 price-gouging complaints, B.C. introduces $2,000 fine during COVID-19 pandemic
B.C.'s solicitor general says the province will fine people $2,000 if they are found to be selling items like masks at inflated prices, or are found to be illegally selling other essential goods during the COVID-19 pandemic.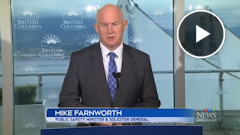 Mike Farnworth announced the new measure Sunday, saying he'd been made aware of multiple complaints to Consumer Protection B.C.

"For example, an elderly, immunocompromised consumer paying 10 times the regular price for some N-95 masks, or business owners looking to purchase personal protective equipment for their workforces having to pay grossly inflated prices," he said.

With demand for protective equipment like masks soaring around the world, Farnworth was asked how enforcing agencies will determine whether a seller is simply passing on a price increase from increased demand, or is actually price-gouging.

He said Consumer Protection B.C. would be monitoring those factors along with the Retail Council of British Columbia. ctvnews.ca

'No Mask, No Service'
More Toronto grocery stores requiring customers to wear face masks
Requiring customers to wear masks is becoming a more common policy at an increased number of Toronto supermarkets.

Public health officials have now stated that wearing a mask can legitimately cut down on the transmission of COVID-19. However, the choice to wear one while out doing everyday tasks like grocery shopping is still largely in the hands of individuals.

Some stores in Scarborough recently instated policies banning the entry of customers not wearing masks. The latest supermarket to adopt such a policy, Nations Experience, resides in the Stockyards.

The supermarket recently posted a notice to its Facebook page informing customers they would not be allowed in the store without wearing a face mask. blogto.com

RELATED: These are the rules for grocery shopping in Toronto right now

John Ivison: The reality about food & drug shortages in Canada due to COVID-19
The government has focused on ensuring that Canadians have the means to buy groceries, it has been slower at ensuring there is food on the shelves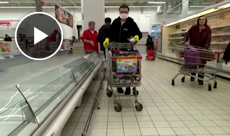 Canada's food and drugs supply is secure, despite the COVID-19 crisis, the government insists. There are no shortages or disruptions to production, importation or export, says the Canadian Food Inspection Agency on its website.

But, while shelves remain stocked, Ottawa is offering Canadians a rosier, more partial picture than the facts warrant. The reality is that producers say there is likely to be less meat available because of COVID-related production plant closures.

The reality is pharmacies say they are facing restricted shipments of drugs from wholesalers, in part because of an export ban on drugs in India, where many pharmaceuticals are manufactured. The reality is a shortage of foreign agricultural workers is likely to impact the availability of fresh produce.

The cumulative impact of straining supply chains could be food price inflation as high as 15 per cent, according to one think-tank. While the government has been focused on ensuring that Canadians have the means to buy groceries, it is fair to say it has been slower at ensuring there is food on the shelves for them to buy. nationalpost.com

"We're a quiet army of disinfecters, spraying anything a customer might have touched": What its like to be a grocery store worker right now
"The store feels eerie now. We have a security guard at the door limiting the number of people who can come in, the same way you would at a nightclub, but obviously with a very different vibe. People wait almost an hour to come inside, and they're never laughing or talking.

Everyone is distant, physically and emotionally. Occasionally, things get tense. I've seen a customer call another one out for taking too much of an item that we'd put a two-item limit on. Other times, customers have accused others of standing too close to them. I still see the odd group treating the pandemic like it's a holiday. A group of three or four teenagers who clearly don't live together will come in, or people will make three trips in one day to buy snacks. Some customers are picking up all kinds of items, then putting them back when they get to the tills. We're so much more aware of how much everything gets touched now." torontolife.com

Statistics Canada for first time ever releases GDP data early — and it's the worst on record
Canada's economy shrank by nine per cent in March, according to a flash estimate published by Statistics Canada on Wednesday. The decline, StatsCan said, is the most severe since the series first began in 1961. March, as a result would drag down growth for the entire first quarter to -2.6 per cent. financialpost.com

Rules vary for lineups outside stores in Kingston

Canadian Government Announces Rent Assistance for Small and Medium Sized Retailers

Financial pressures of COVID-19 force several Canadian small businesses to close permanently

Amid Concerns of Infection, Bank of Canada Encourages Retailers in Canada to Accept Cash

1st National 'TakeoutDay' Launches to Support Foodservice Industry in Canada

Sobeys sees sales surge amid coronavirus outbreak

Sysco Canada goes direct to consumers with new online grocery service



Nova Scotia: Suspect fatally shot at gas station after his shooting rampage
left 18 dead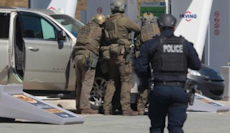 Canadians on Monday mourned the shocking rampage that left 18 dead in rural communities across Nova Scotia, after a gunman disguised as a police officer opened fire on people hunkered down in their homes, setting houses ablaze in the deadliest mass shooting in the country's history. Officials said the suspect, identified as 51-year-old Gabriel Wortman, was also among the dead in the weekend attack. Police did not provide a motive for the killings.

Police initially said Wortman had been arrested Sunday at a gas station in Enfield, outside Halifax, but later said he had died. It was not clear how, and they did not provide further details, although one police official said that there was an exchange of gunfire between the suspect and police at one point. time.com

(Update) Winnipeg, MB: Parents grieve after 16-year-old daughter fatally shot by police following liquor store robbery
Police shot Hudson's daughter Eishia on Wednesday night at the intersection of Lagimodiere Boulevard and Fermor Avenue, following what they said was a "full blown pursuit" that started after police said a group of teens robbed the Liquor Mart in Winnipeg's Sage Creek neighbourhood. Police said the vehicle, which had been stolen a day prior and used initially in a robbery at another city Liquor Mart Wednesday morning, collided with multiple other vehicles. Four other teens — 15 and 16 years old — were arrested and charged with multiple offences. cbc.ca

Toronto, ON: Pair facing several charges after stealing hockey bags of liquor from LCBO
Two people are facing a combined 27 charges after they allegedly stole liquor from multiple LCBOs using large hockey equipment bags. Police say that between Monday, March 16 and Friday, April 3, three retail store robberies and two retail store thefts took place at LCBO locations across the GTA.

It is alleged that a man and woman entered the LCBO stores and took numerous bottles of liquor off the shelves. They reportedly filled the hockey equipment bags, which they had brought with them, with the booze. The man was reportedly armed with a large knife that he waved around and threatened store employees with. They also report that in one incident, a store security officer's hand was cut. dailyhive.com

Woman arrested for coughing on grocery store clerk in Coquitlam

Winnipeg, MB: Grocery store security guard pepper sprayed, woman taken into custody


---

Robberies & Burglaries

● LCBO - Toronto, ON - Armed Robbery (3x)